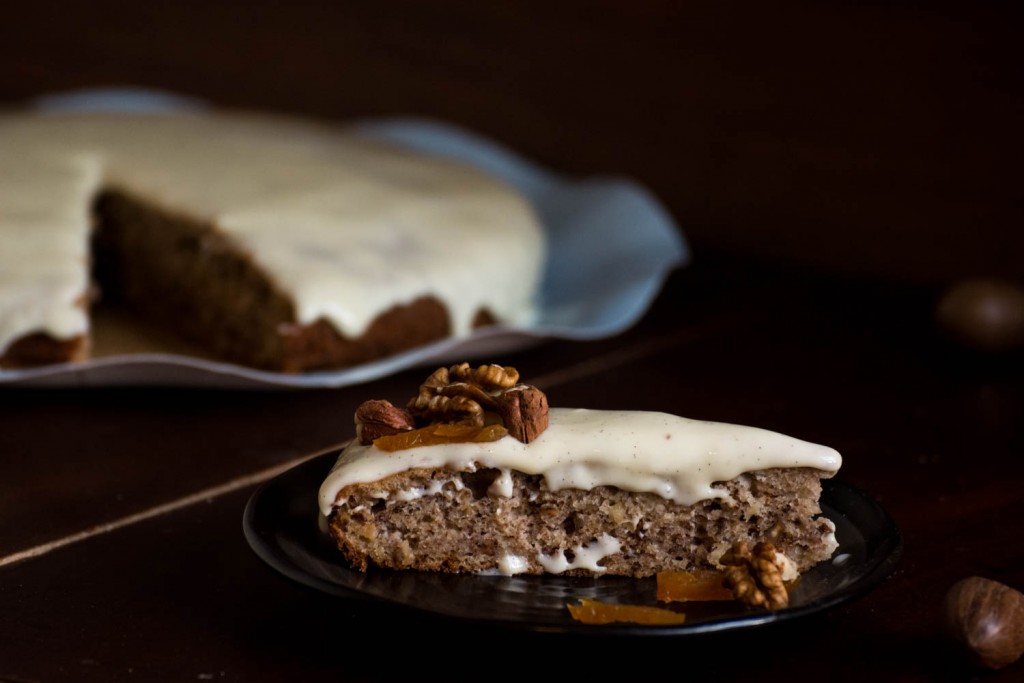 I love homemade sweets. They taste different. They taste like happiness. Besides its adorable name, this cake tastes amazing. It is the perfect combination between a flavourful and moist sponge and a delicious sour-sweet icing. I took this recipe from Joy of baking and I've made my adjustments. The original recipe includes 2 layers of sponge and one layer of icing. I baked only one sponge (by halving the amount of ingredients required in the original recipe) and it turned out to be more than enough for 8 servings.
Sponge
Ingredients:
195g white flour
170g caster sugar
½ tsp baking soda
¼ tsp salt
¼ tsp cinnamon
50g walnuts (toasted and chopped)
½ tsp vanilla extract
90 ml sunflower oil
1 + ½ eggs
115 canned crushed pineapple
200g mashed bananas (I used 3 medium bananas)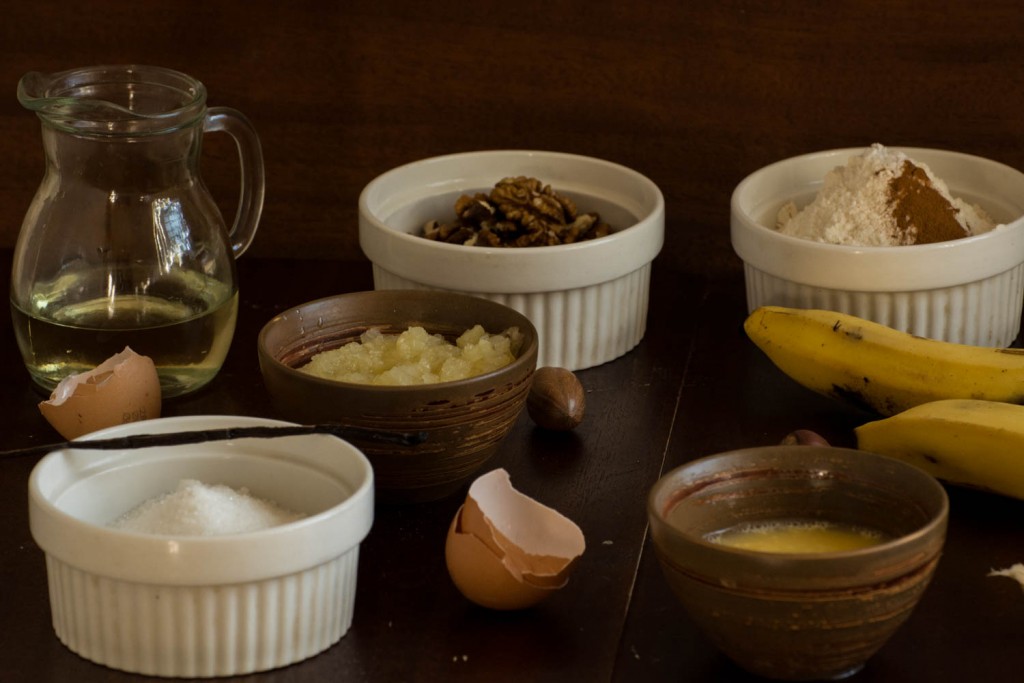 Method:
Preheat oven at 350°F/180°C (gas mark 4). Butter and flour a 28 cm pan (with a removable buttom).
Toast nuts in the oven for 10 minute at 428°F/220°C (gas mark 7) and chop them when cooled.
Mix the dry ingredients (flour, sugar, salt, baking soda and cinnamon) in a mixing bowl.
Mix the wet ingredients (crushed pineapple, mashed bananas, oil, egg and vanilla extract) in another mixing bowl.
Add wet ingredients to the dry ingredients and mix until combined.
Pour cake batter in the pan and bake for 40 minutes or until a tester inserted in the sponge comes out clean.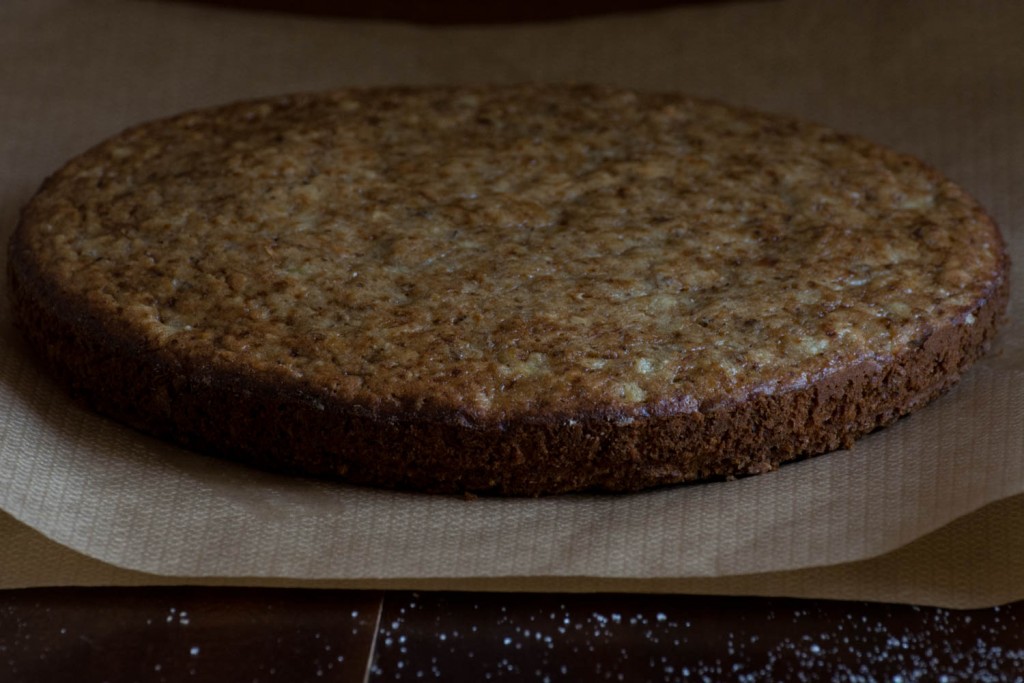 Icing
Ingredients:
50g butter
150g cream cheese
100g powdered sugar
1 tsp vanilla extract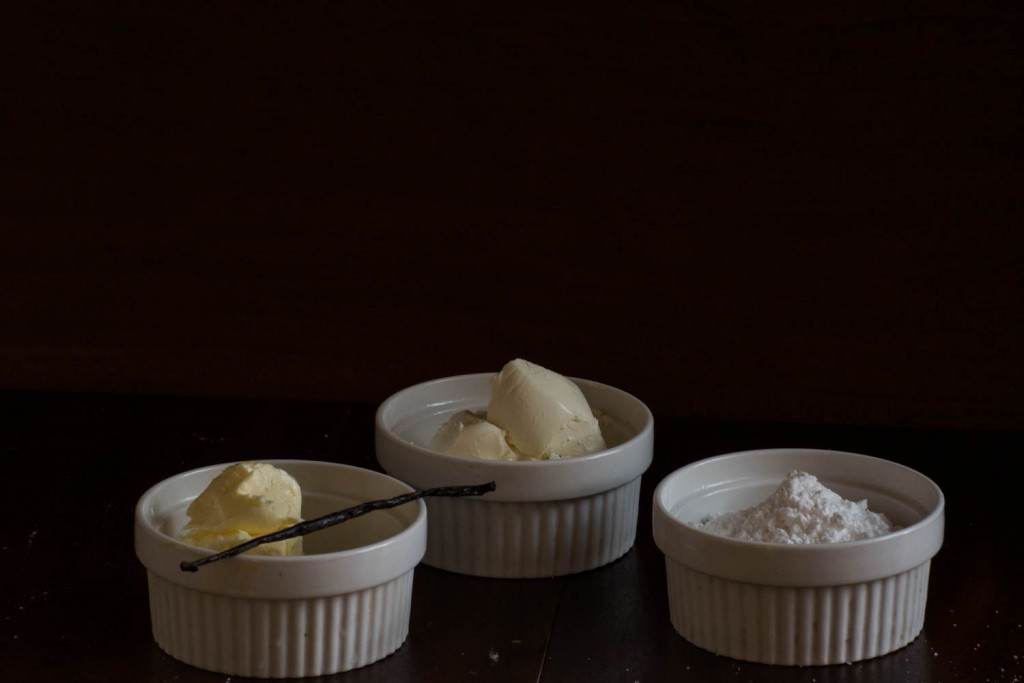 Method: Cream butter, cheese and vanilla extract and add sugar until you reach your desired consistency. I personally prefer a flowy yet moderate sweet icing than a thick and very sweet version.