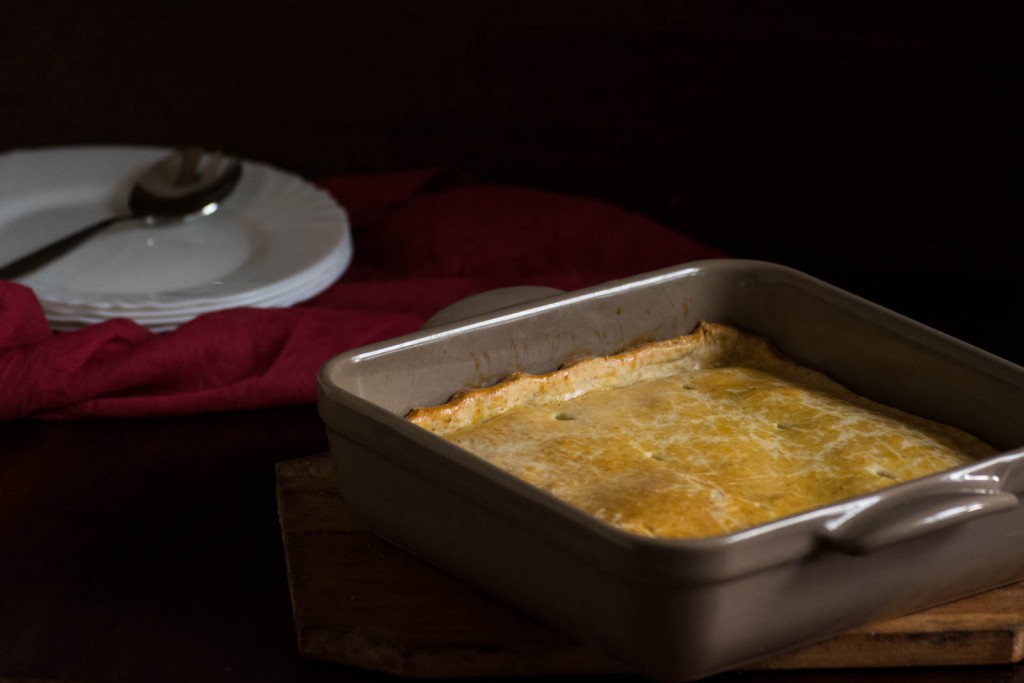 Sunchokes (topinambur/ Jerusalem artichoke) are the tuberous roots of a plant which belongs to the sunflower family. I've recently discovered sunchokes and I love them so much. They are both nutritious and tasty. Sunchokes have a medium glycemic index and they are packed with antioxidants, fiber, calcium, magnesium, iron and potassium.

Crust
Ingredients:
• 170g white flour
• ¼ tsp baking soda
• ½ tsp salt and ¼ tsp pepper
• ¼ tsp nutmeg
• 50g duck fat
• 2 Tbsp yogurt
• 1 egg yolk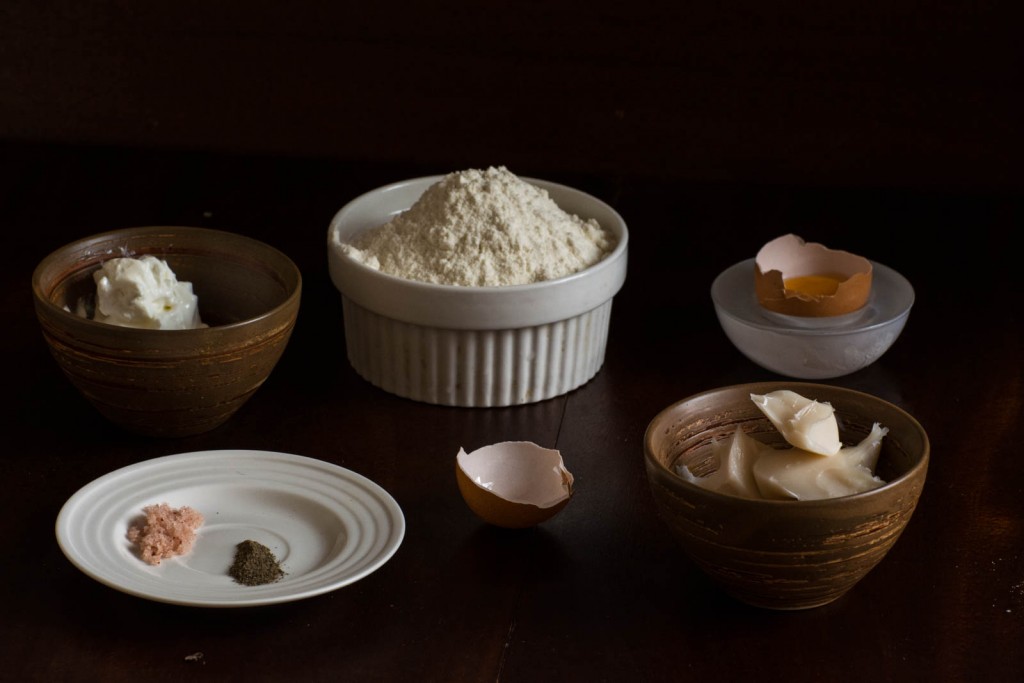 Method:
1. In a large bowl mix well dry ingredients (flour, baking soda, salt, pepper and nutmeg). Add the duck fat and use your fingers to rub the fat into the flour mixture.
2. Add yogurt and egg yolk and form a dough. Wrap dough in plastic wrap and refrigerate for 30 minutes.
Filling
Ingredients:
• 350 copped chicken breast
• 1 medium carrot
• 2 stalks of celery
• 1 medium onion
• 150g frozen peas
• 2 garlic cloves
• 200g sunchokes
• ½ cup water
• 50 ml white wine
• 100 ml cooking cream
• 1 Tbsp flour
• 1 tsp chopped fresh sage
• 2 tsp chopped fresh parsley
• 2 Tbsp olive oil
• salt and pepper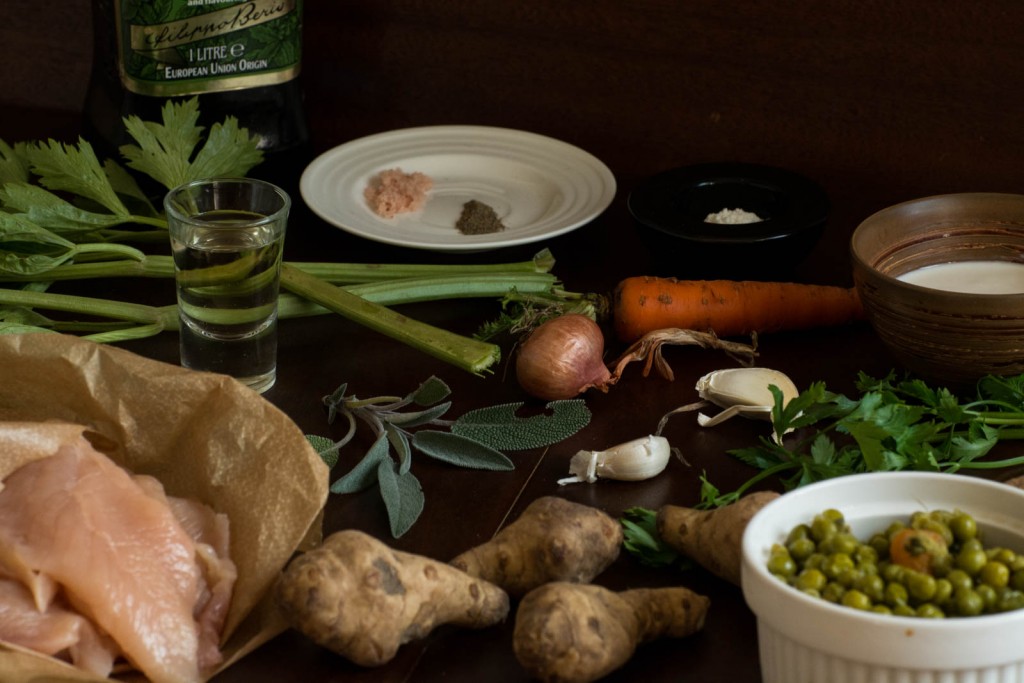 Method:
1. Preheat the oven at 350°F/180°C (gas mark 4).
2. Chop vegetables (onion, carrot and celery). In a saucepan heat olive oil. Add chopped vegetables and cook on medium heat until onion is translucent.
3. Add chicken breast and cook until brown.
4. Add garlic, sage, chopped sunchokes and peas and cook for 2 minutes.
5. Add wine and cook until the amount of liquid is reduce by half.
6. Add flour, cream and water and stir until thickened.
7. Turn heat off and add salt, pepper and chopped parsley.
8. Pour chicken mixture into an ovenproof dish (20cmX20cm).
9. Roll pie crust and place the crust on top of the dish, sealing the edges. Cut slits in several places.
10. Brush dough with egg wash and make several slits on the top.
11. Bake in the preheated oven for 30 minutes or until golden.