Focaccia is an Italian flatbread, which is thicker than pizza dough and slimmer than regular bread. The thing about it is its flavorful and crunchy crust which has lots of tiny holes. These lovely holes give focaccia a rustic touch. The toppings for this tasty bread are endless, from sea salt, garlic, sun-dried tomatoes and olives, to different varieties of cheese.

Ingredients:
500g strong white flour, sifted
300ml lukewarm water
1 active dry yeast satchel (7g)
½ Tbsp granulated sugar
1 tsp sea salt
Toppings:
10g parmesan, grated
3 thyme brunches, chopped
sea salt
3 Tbsp olive oil
Method:
Preheat the oven at 400°F/204°C (gas mark 6).
In a small bowl combine water, sugar and yeast and let aside for 10 minutes. After 10 minutes, the mixture should be foamy.
In a large bowl combine white flour and salt and make a well in the center. Add the yeast mixture and mix with a wooden spatula until you form a ball.
Bring the dough on a floured working surface and knead it for 5 minutes. After 5 minutes, the dough should be smooth.
Place dough in the bowl, cover and let it rise in a warm place for 30 minutes.
After 30 minutes, place the dough back on the working surface and knead vigorously to knock out the air bubbles.
Using a rolling pin, roll the dough in a rectangle and place it in an oiled pan. Using your fingers, make some holes all the way through the dough. Cover it with a towel and let it rise for another 30 minutes in a warm place.
After 30 minutes, sprinkle some grated parmesan, thyme and sea salt and drizzle about 2 Tbsp of olive oil.
Bake it in the preheated oven for 25 minutes or until golden.
Roasted garlic sauce
Ingredients:
1 garlic head
6 Tbsp olive oil
sea salt
20g parmesan cheese
½ Tbsp lemon juice
Method:
Trim about 1 cm off the bottom of the garlic head. Drizzle with sea salt and olive oil and wrap it loosely in aluminium foil. Place the package in the preheated oven at 400°F/204°C (gas mark 6) for 30 minutes. After 30 minutes discard the aluminium foil and let the garlic cool for 5 minutes. Press the bottom of the garlic head to extract the garlic puree.
Using a mortar and pestle (or a blender) mix together the parmesan cheese with the remaining oil (about 5 Tbsp), garlic puree and lemon juice until smooth. Season well with salt and pepper and serve with focaccia.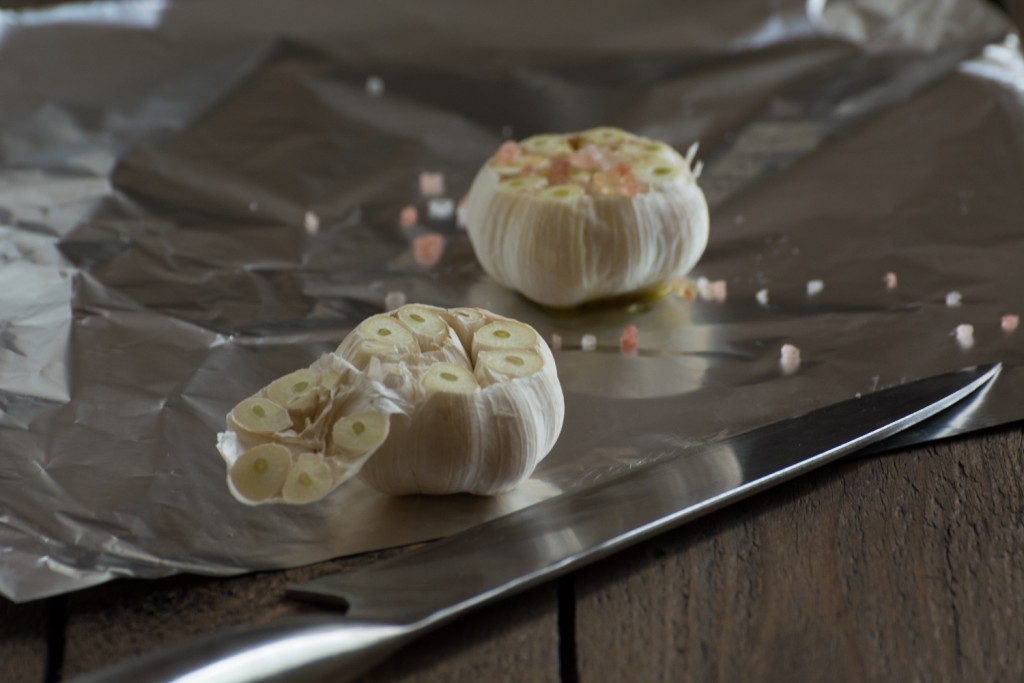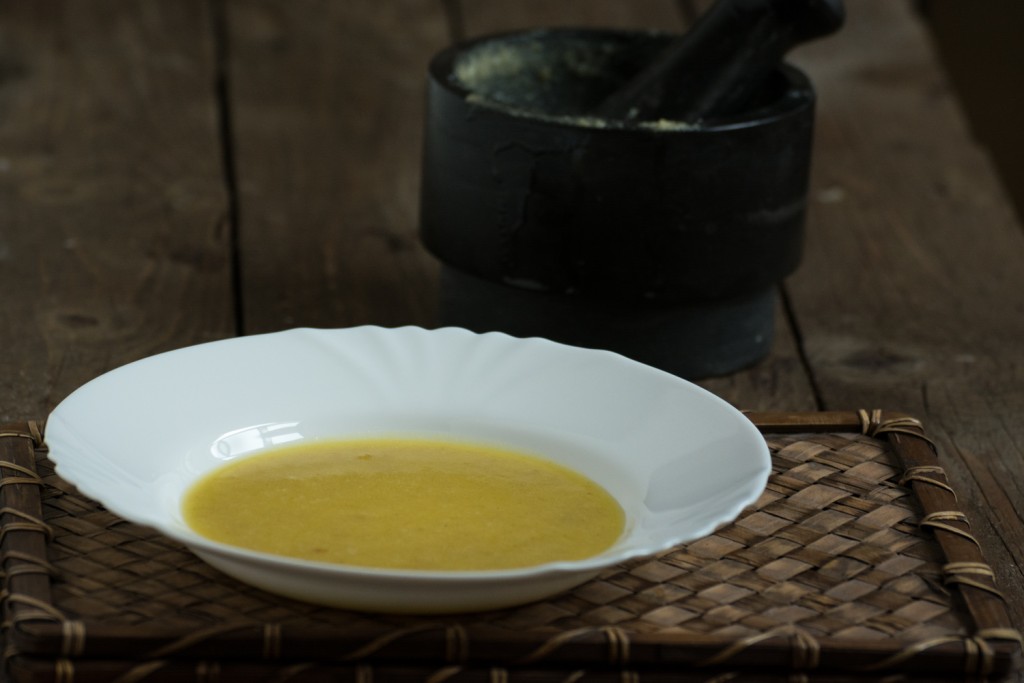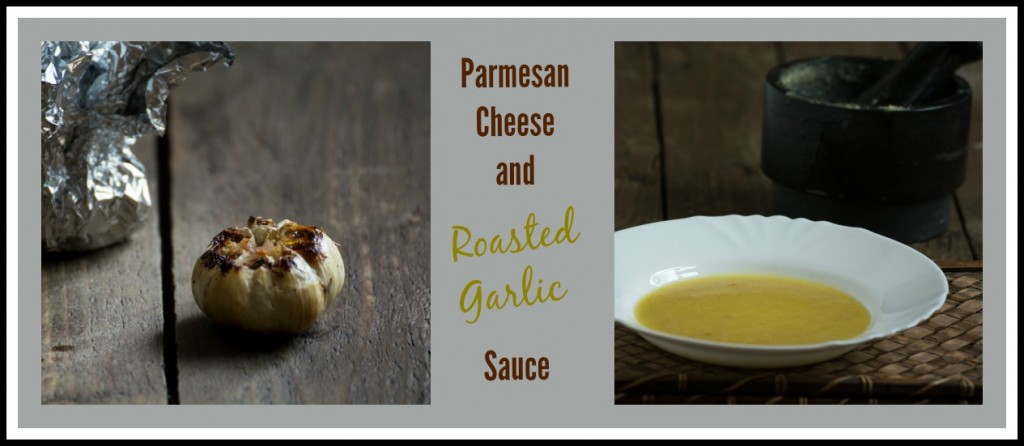 Source: www.jamieoliver.com