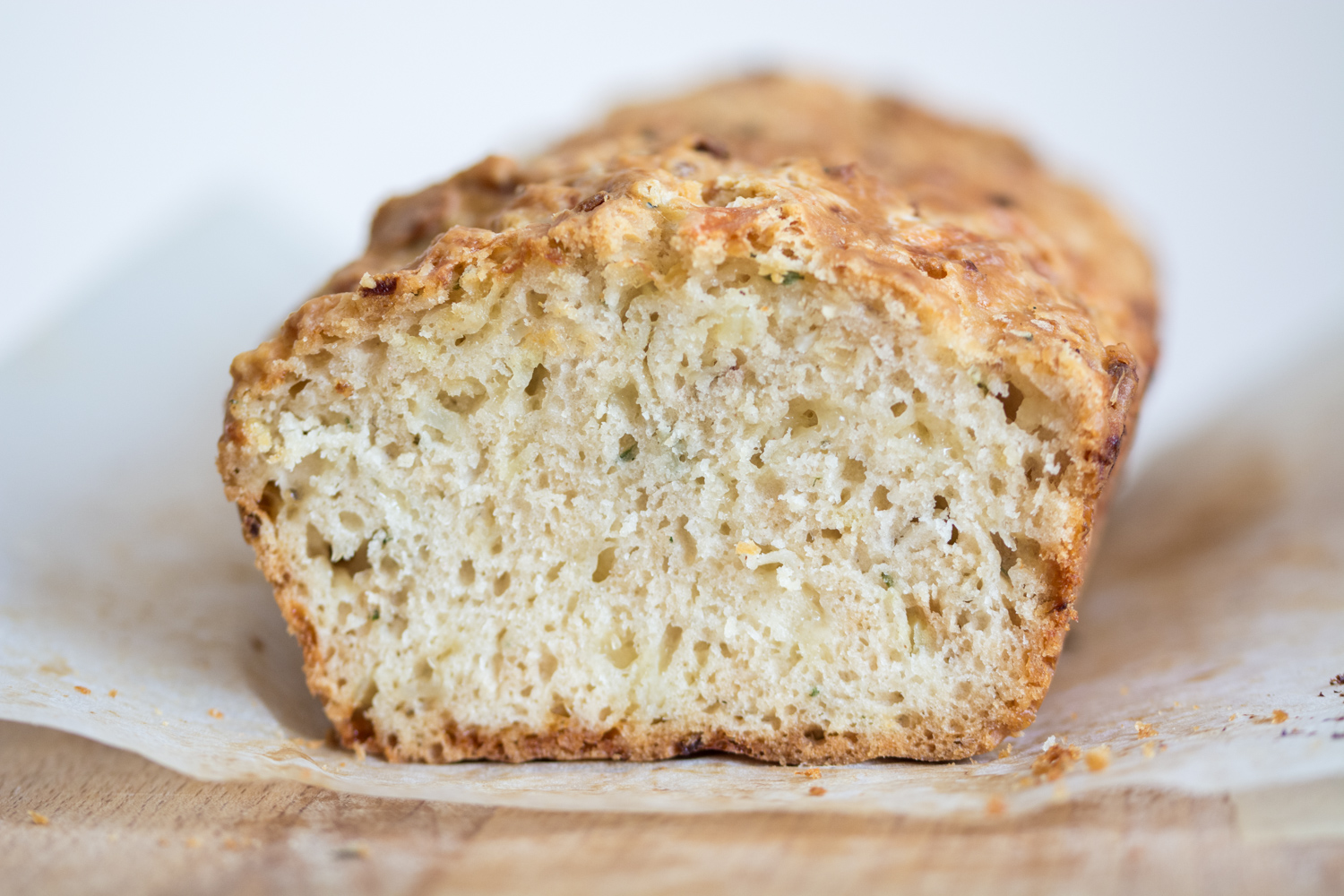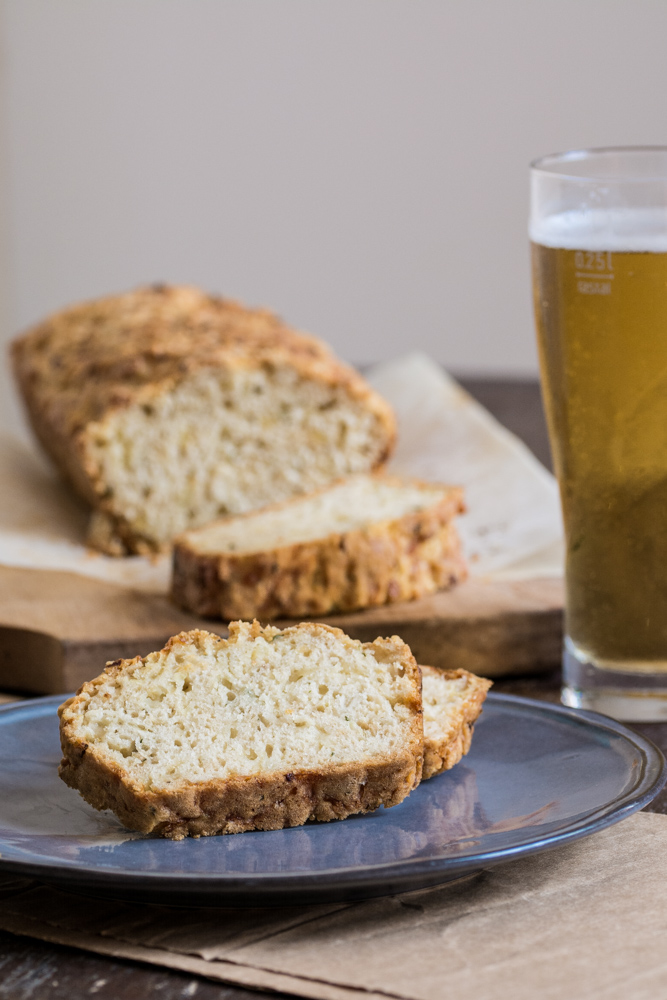 My latest obsession in the bread-making field is this cheesy beer bread. It is so easy to make, it's quick, it's no fuss, it doesn't involve kneading / finding a warm place in the kitchen / figuring out what in the name of God lukewarm is supposed to mean. Even though the ingredients are pretty common, the result exceeds all expectations – a lovely crunchy cheesy crust and a dense, elastic and flavorful center. Even though the only fat-source is the cheese (and a low-fat version, to be more accurate), the taste is so unexpectedly rich and the flavor amplifies with every bite. These being said, good luck on limiting yourself to just one serving!
Ingredients:
375g strong white flour – about 3 cups
1 + ½ tsp baking powder
¼ tsp baking soda
1 tsp sea salt ( I used 1 + ½ tsp)
1 Tbsp brown sugar
1 Tbsp olive oil
1 large white onion
2 garlic cloves
110g semi-hard cheese, grated – 1 cup
1 Tbsp freshly chopped thyme
330ml lager – style beer – 1 bottle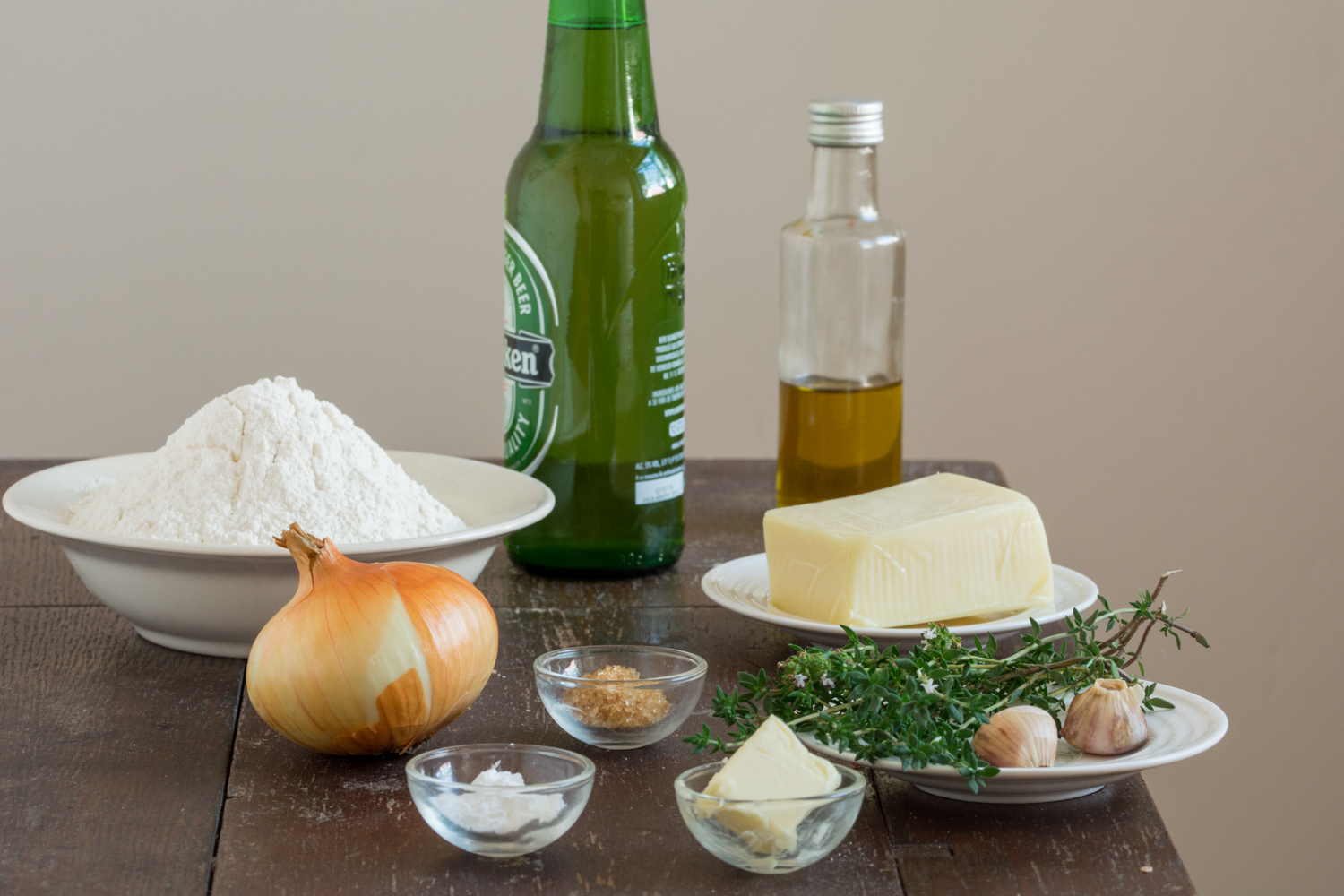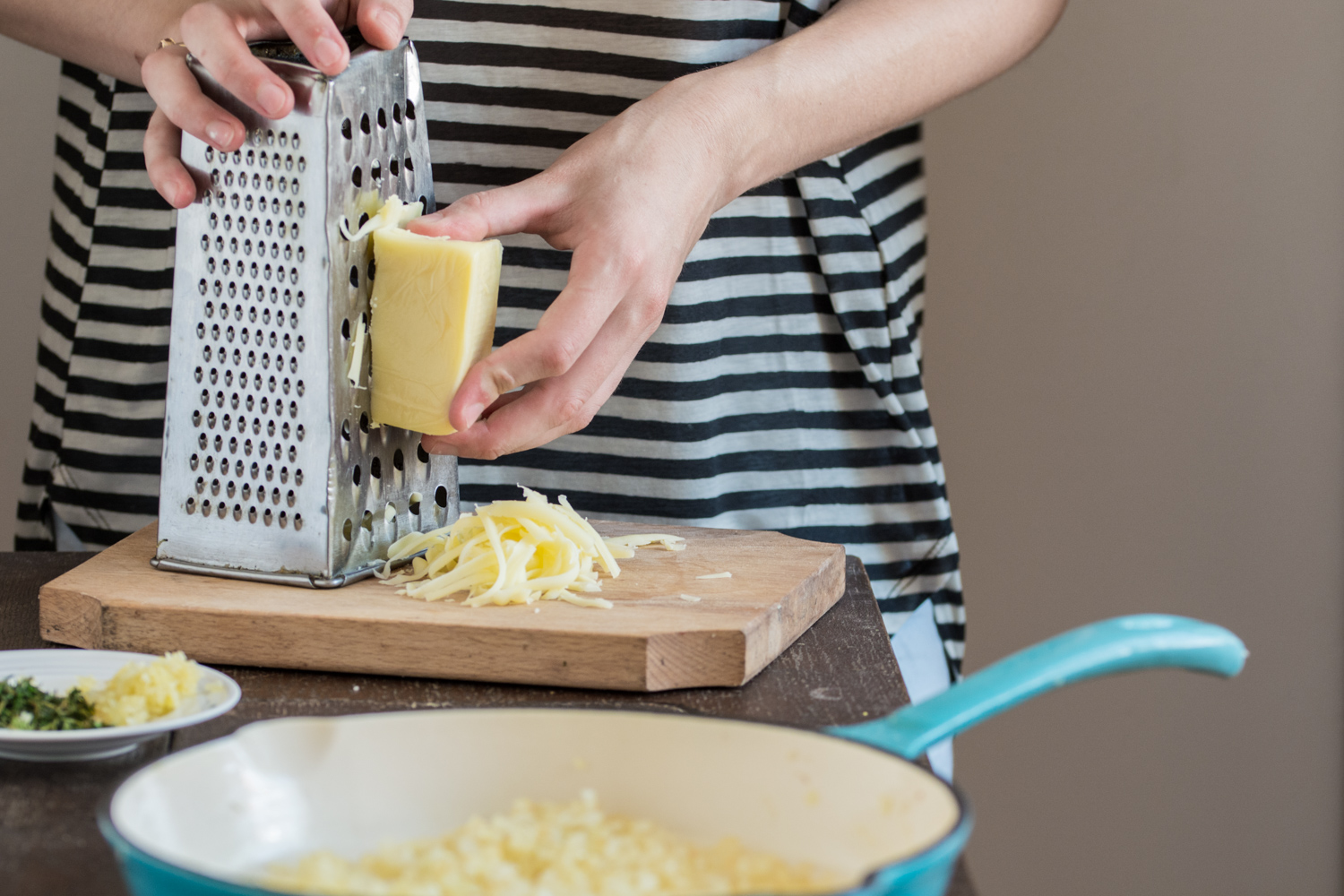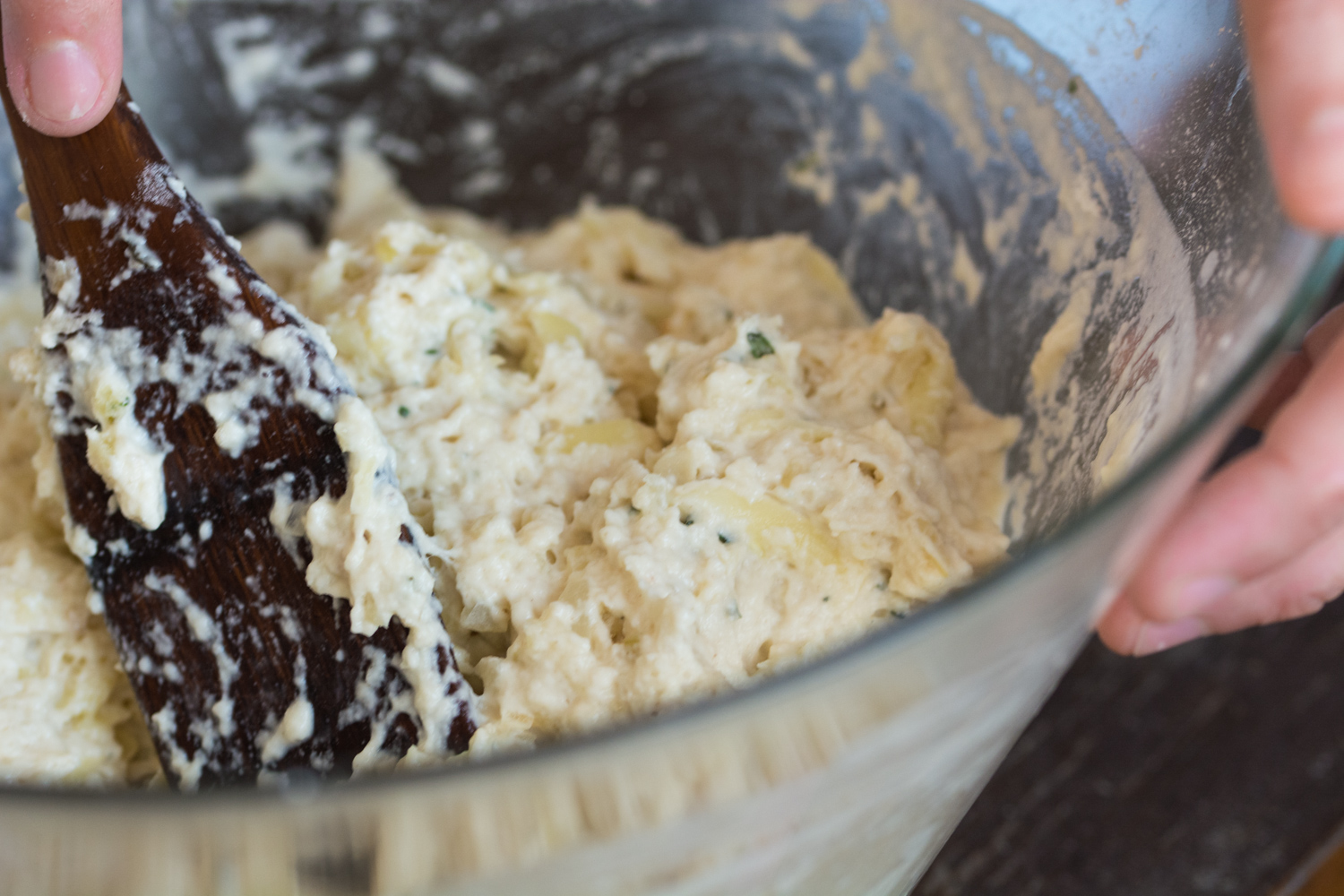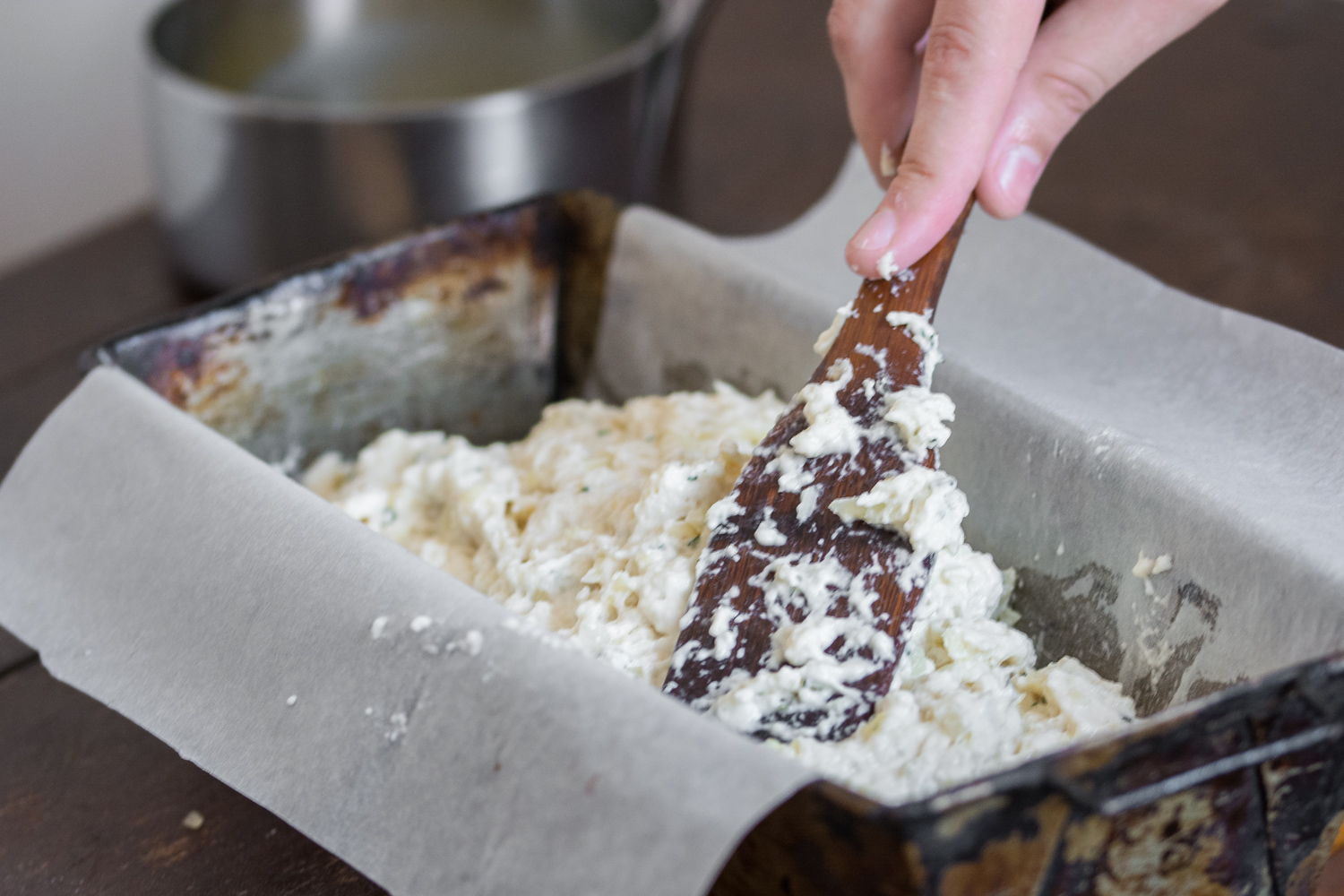 Method:
Preheat the oven at 190°C / 375°F (gas mark 5).
Peel and finely chop the onion. Peel and mince the garlic. In a small skillet saute the onion in 1 Tbsp olive oil, on medium heat, until translucent. Leave the skillet aside, add the garlic and stir.
In a large bowl sift the flour, baking powder, baking soda, salt and sugar. Add the thyme, the sautéed onion and the grated cheese and mix well.
Make a well in the center, add the beer and stir with a spatula just until moist. Don't overmix the batter.
Pour the mixture in a parchment paper-lined tray and level the surface with a spatula. Drizzle 1 Tbsp of melted butter and place the tray in the preheated oven for 30 minutes.
After 30 minutes, drizzle the remaining 1 Tbsp of butter and bake the bread for a further 25-30 minutes, or until brown and a toothpick inserted in the center comes out clean.
Remove it from the tray and let it cool on a wire rack for at least 15 minutes before slicing.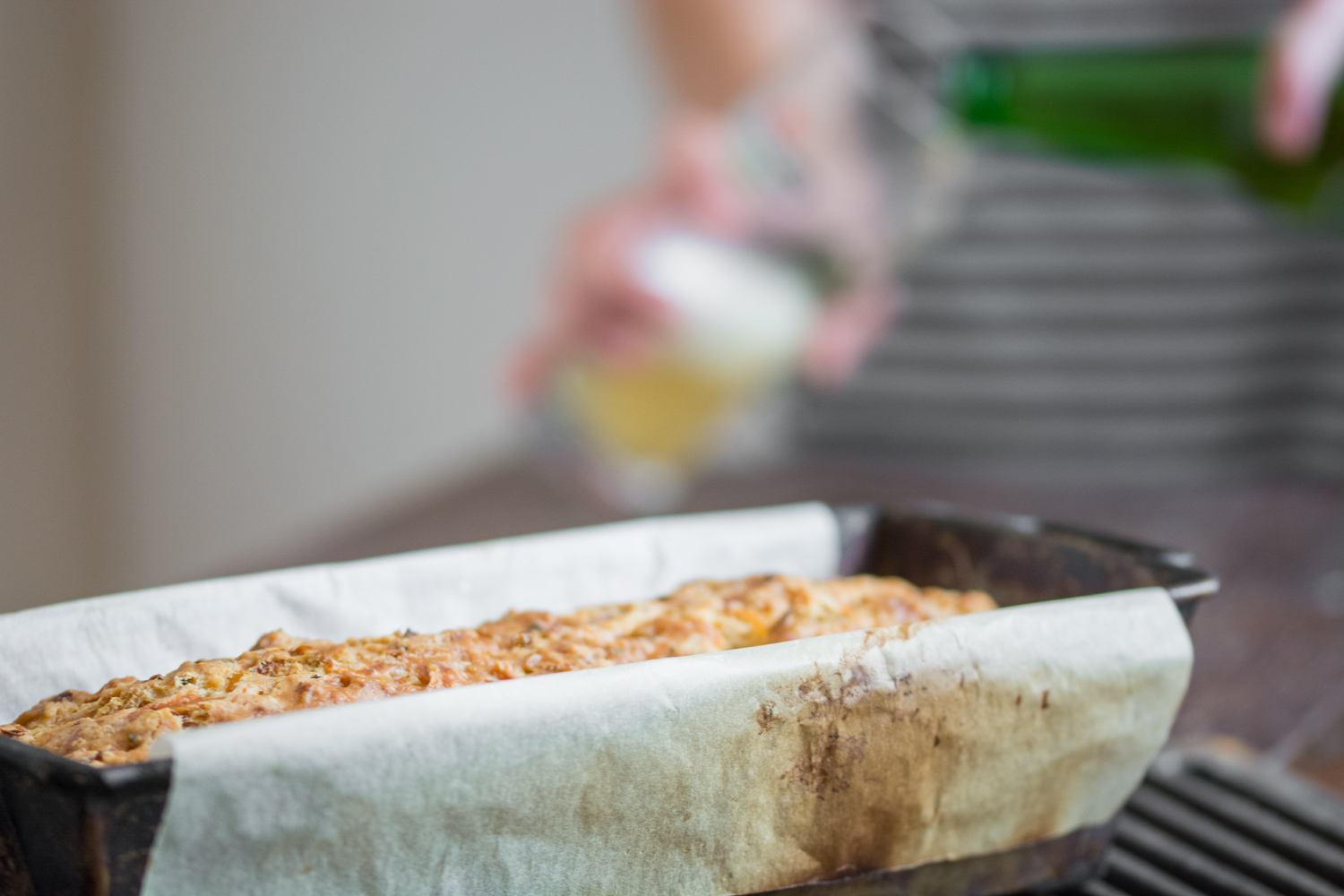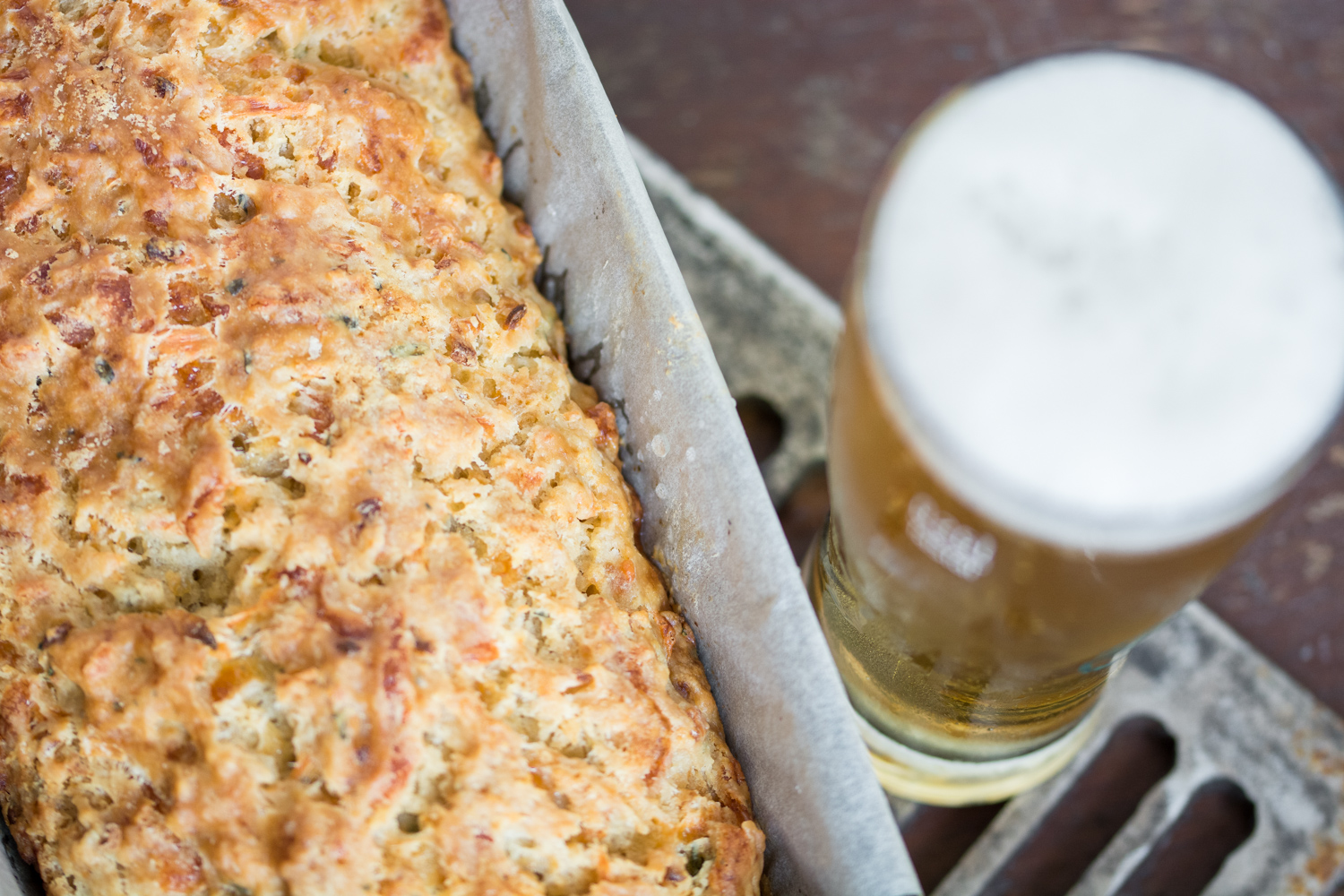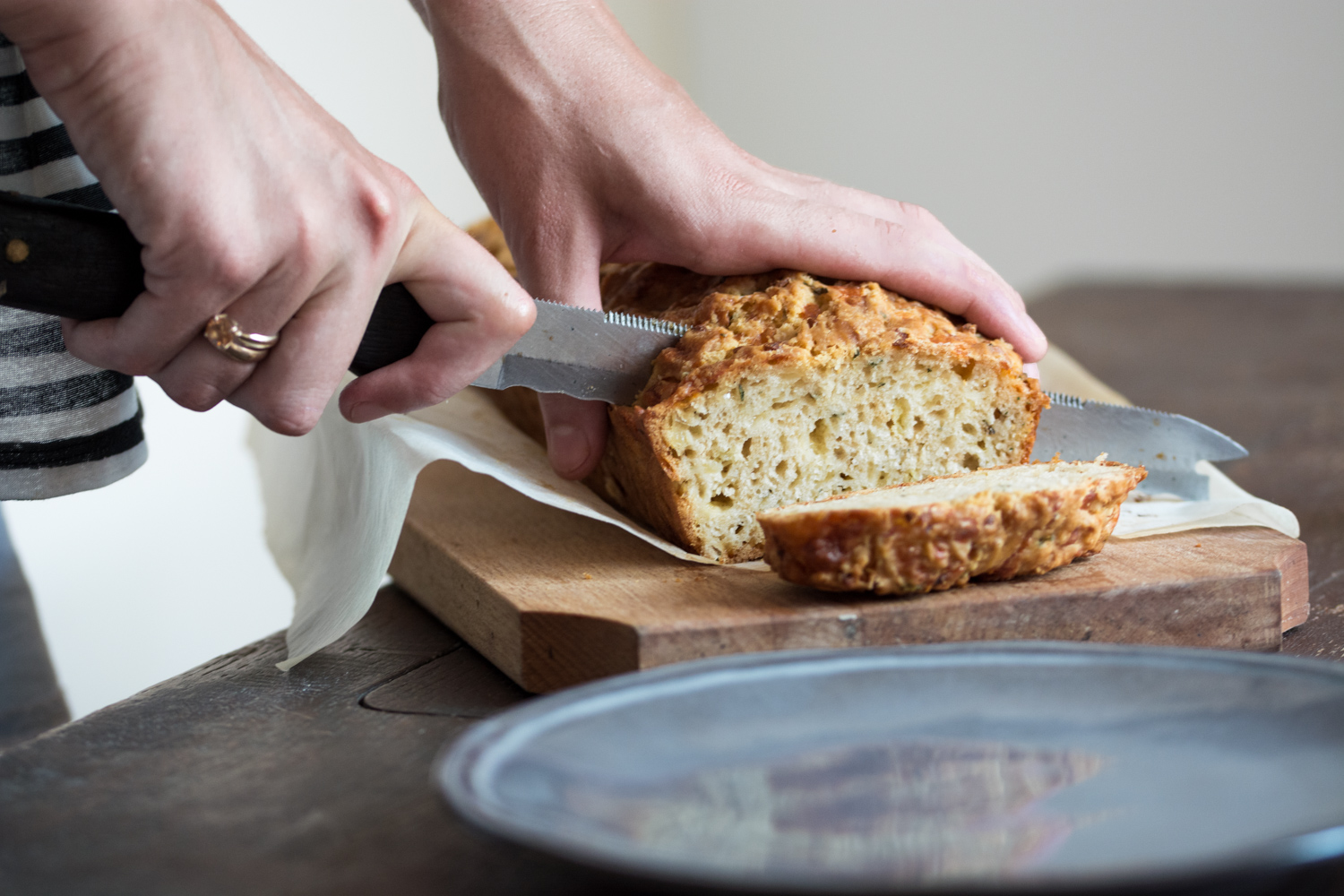 Source: www.myrecipes.com