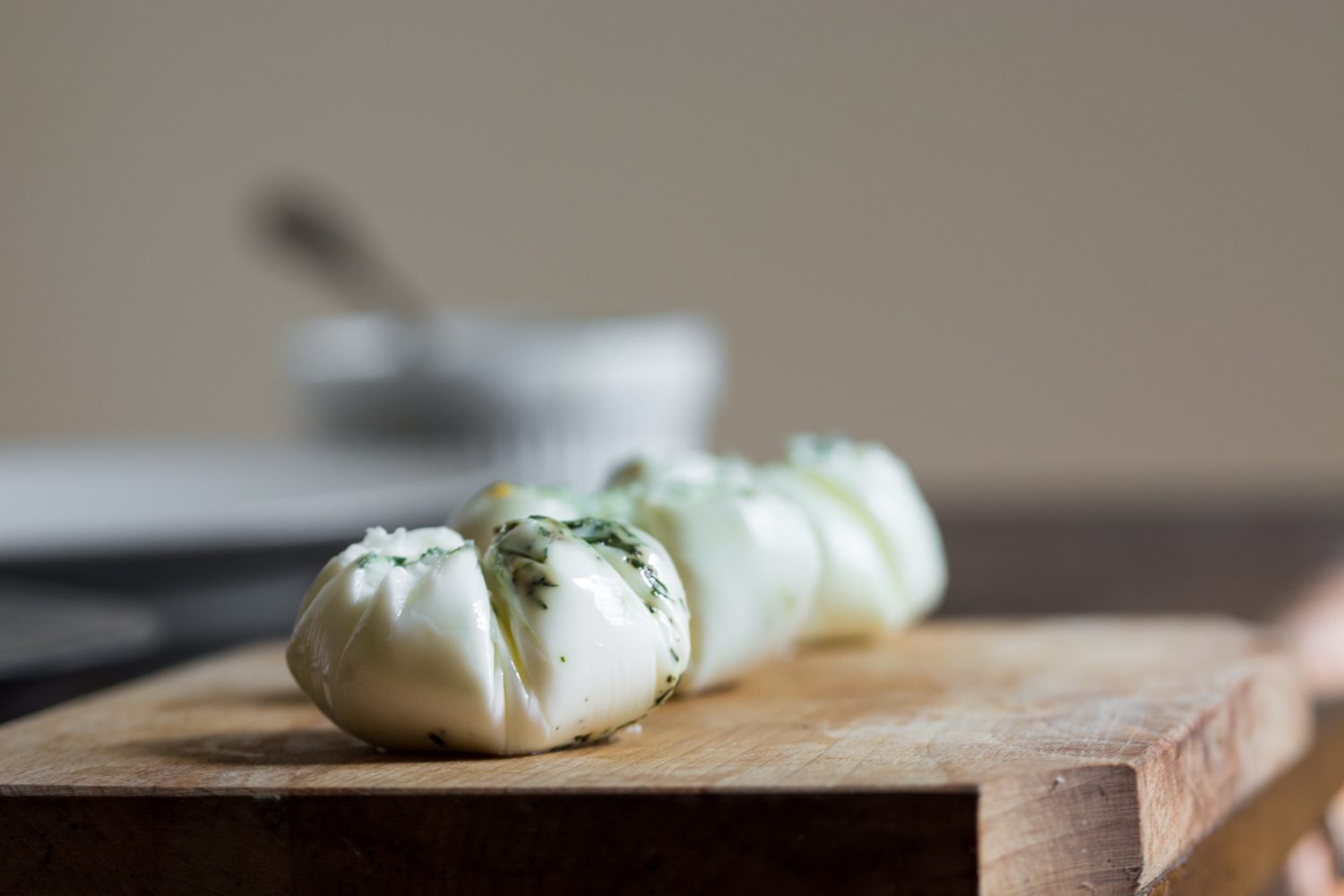 Whenever I engage myself in over-ambitious bakery projects, I end up by throwing away the egg whites. Of course I plan on using them the following days, but I almost never do. And I strongly dislike wasting and throwing things away. Lately, to avoid any waste (and all the bad energy that comes with it), I take 2 egg whites at a time, I wrap them in cling film square, I season them with sea salt, olive oil and fresh herbs and I poach them in hot water. This way, you get some flavorful egg white balls, perfect for a weekend brunch.
When you prepare a classic egg white omelette, the dish tends to be a bit blend, but using this technique, the egg whites are full of flavor. Another great advantage is the fact that you can prepare 3 or 4 packages at a time so in 15 minutes, you can prepare a very satisfying breakfast for the whole family. I usually serve my poached egg whites on a slice of homemade bread covered with a generous amount of avocado spread. Simple and so delicious!
Ingredients:
4 egg whites
1 tsp olive oil
1 tsp chopped fresh thyme
½ avocado
1 Tbsp lemon juice
chili flakes and salt to taste
radish sprouts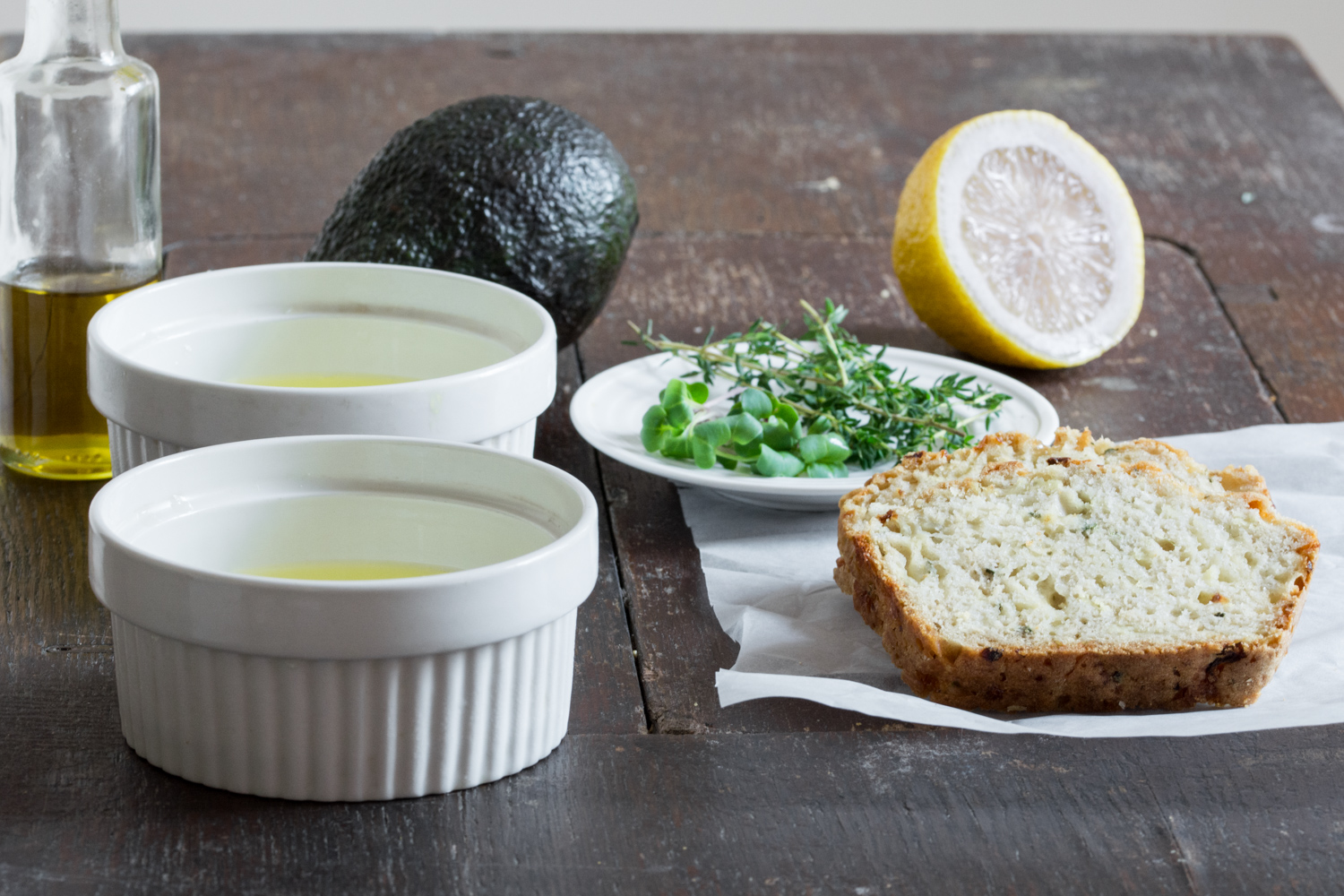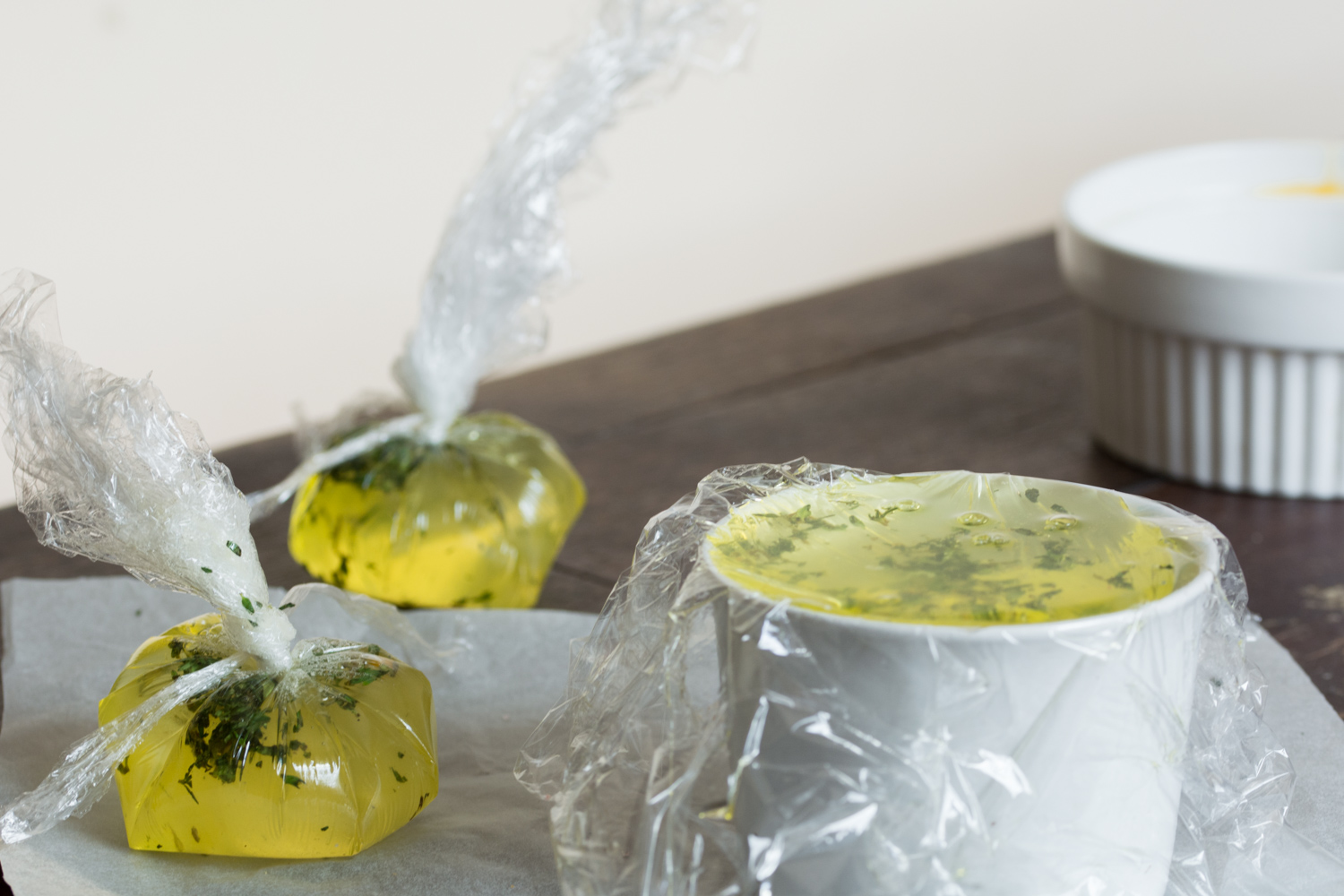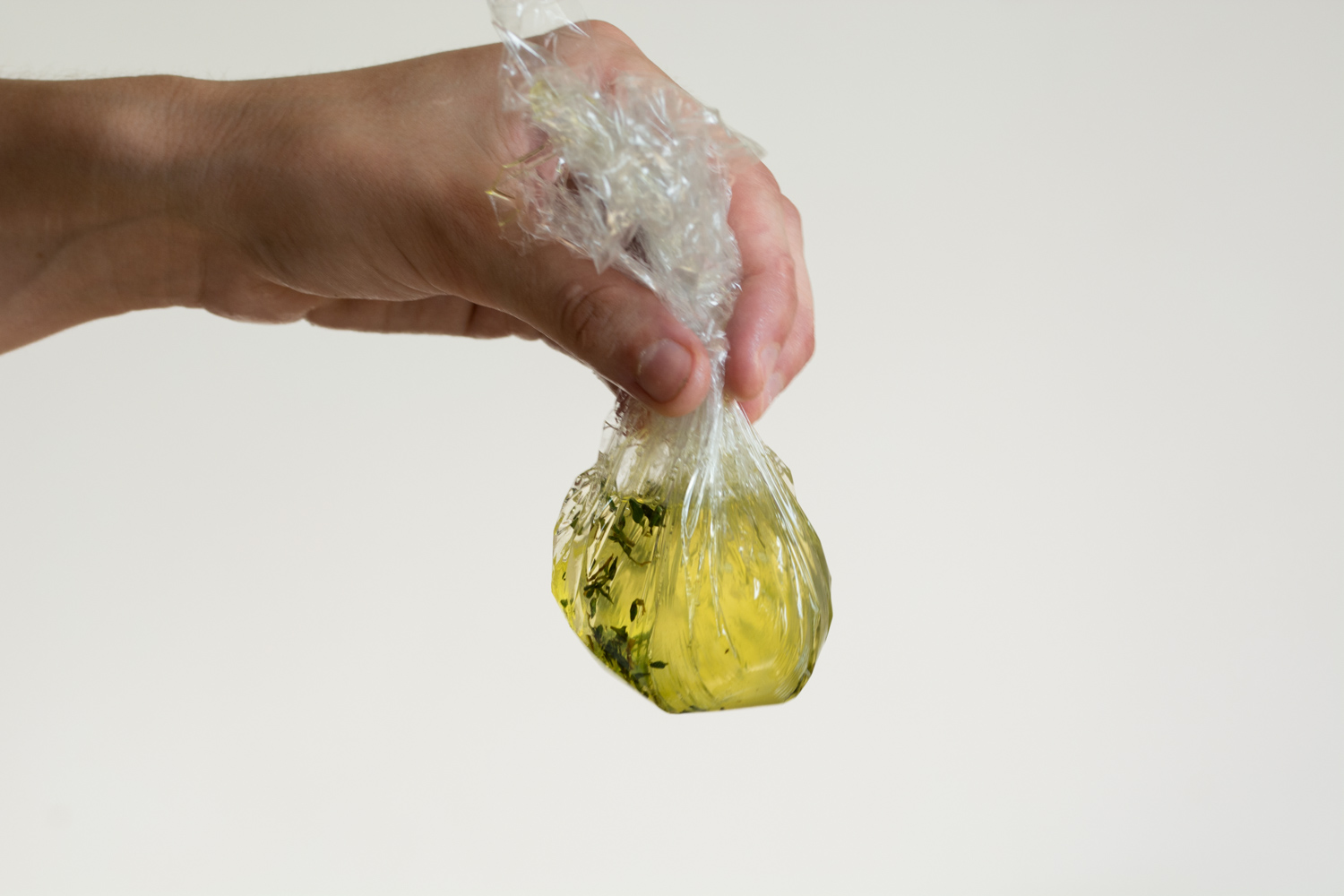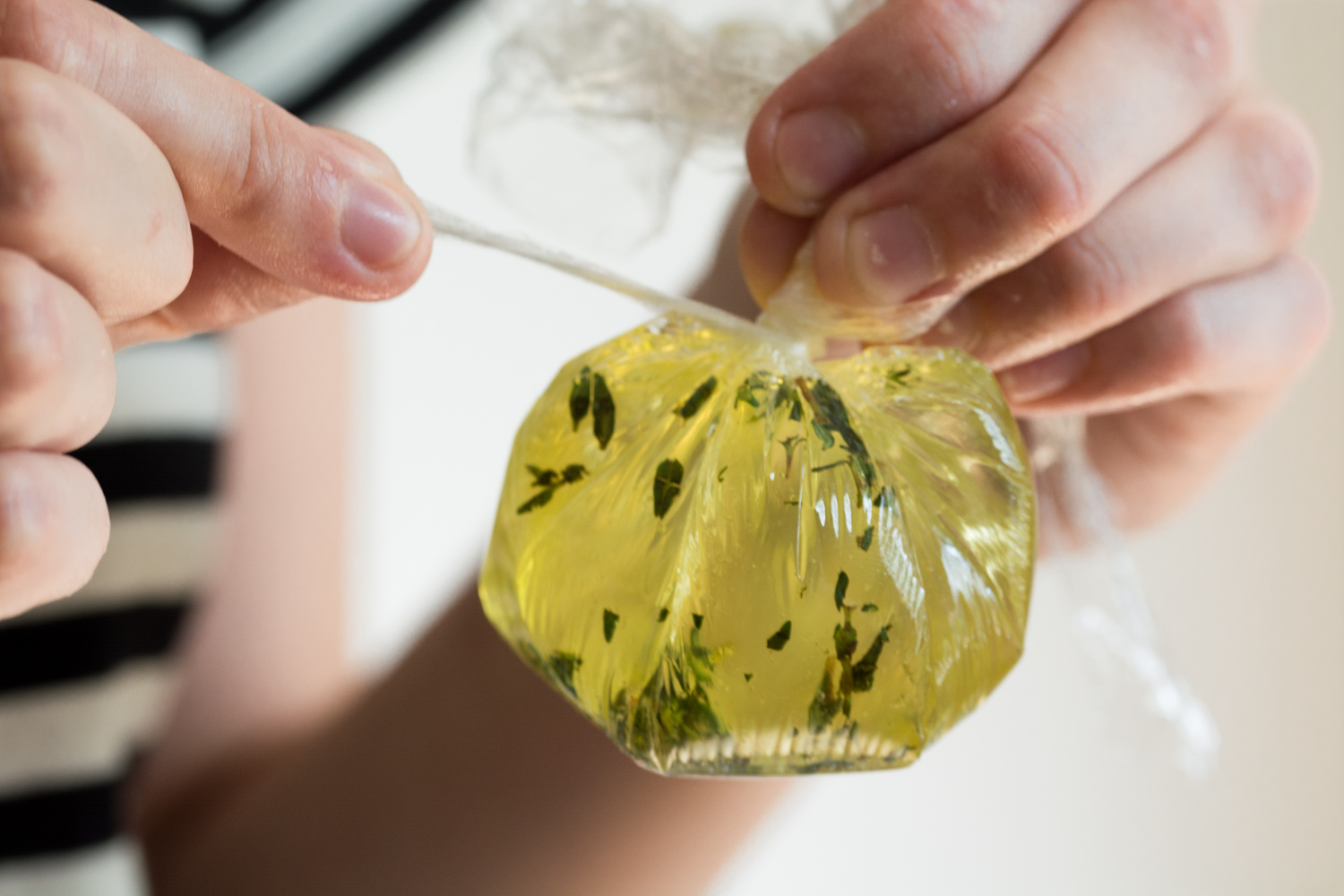 Method (2 servings):
Take a medium saucepan, fill it with water and place it on a stove, on high heat.
Oil a 30x30cm plastic wrap square with ½ tsp of olive oil and place it on top of a cup, pressing down in the center to create a place for the egg whites. Place the egg whites in the center, season well with salt and chopped thyme and take the 4 corners of the plastic wrap at the same time and seal tightly. Tie it in a knot. Proceed the same with the second package.
When the water starts to boil, reduce the heat to minimum, add the packages and let them poach for 10 minutes.
Cream the avocado using a fork, add 1 Tbsp of lemon juice and season with sea salt. Spread the avocado mixture over the bread slices.
Carefully remove the egg whites from the hot water and let them cool for 2 minutes. Cut the knot and unwrap the packages, slice the poached egg whites and place them over the avocado spread. Garnish with radish sprouts and chili flake.
Notes: I recommend you to use a high quality plastic wrap, that is safe at high temperature.