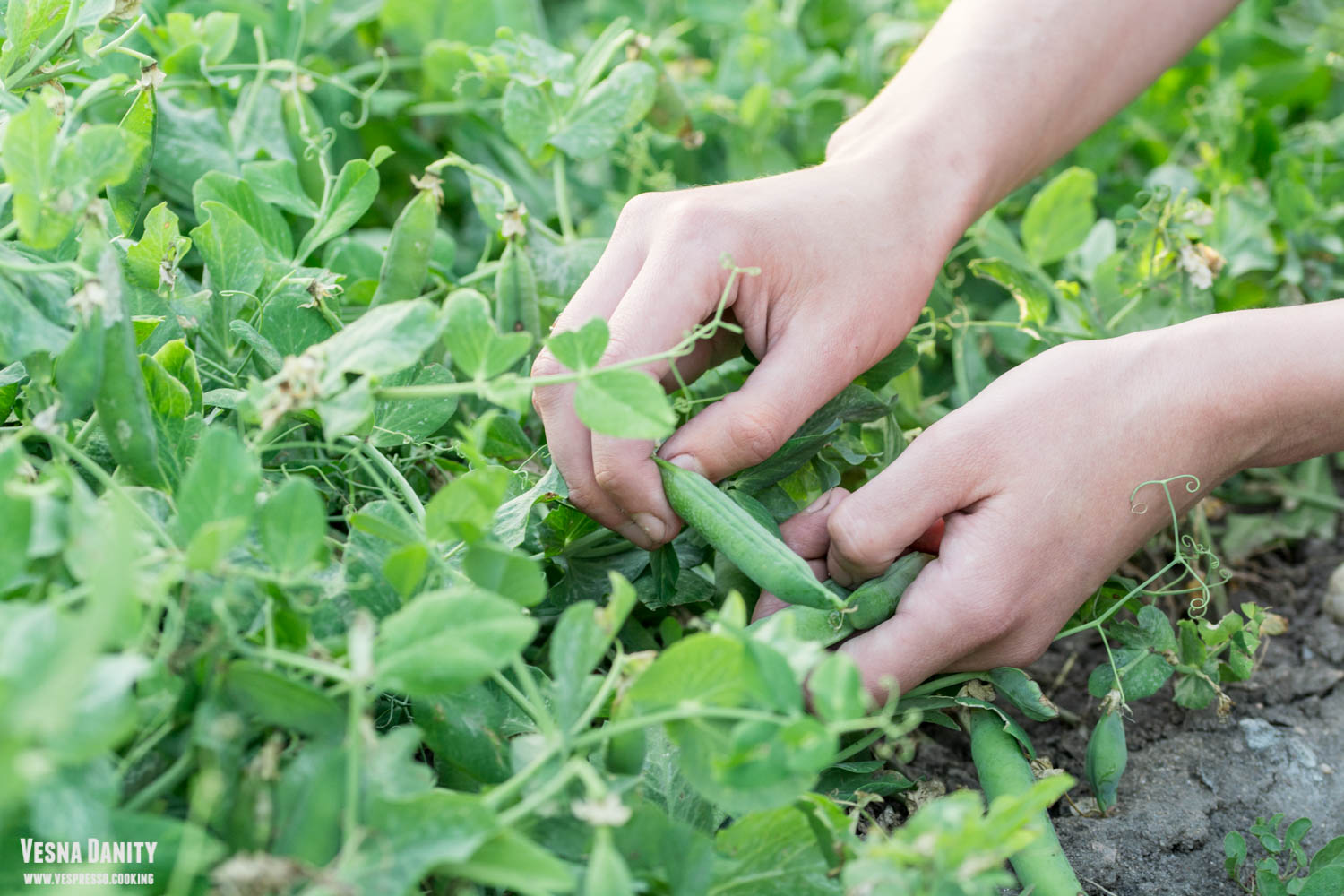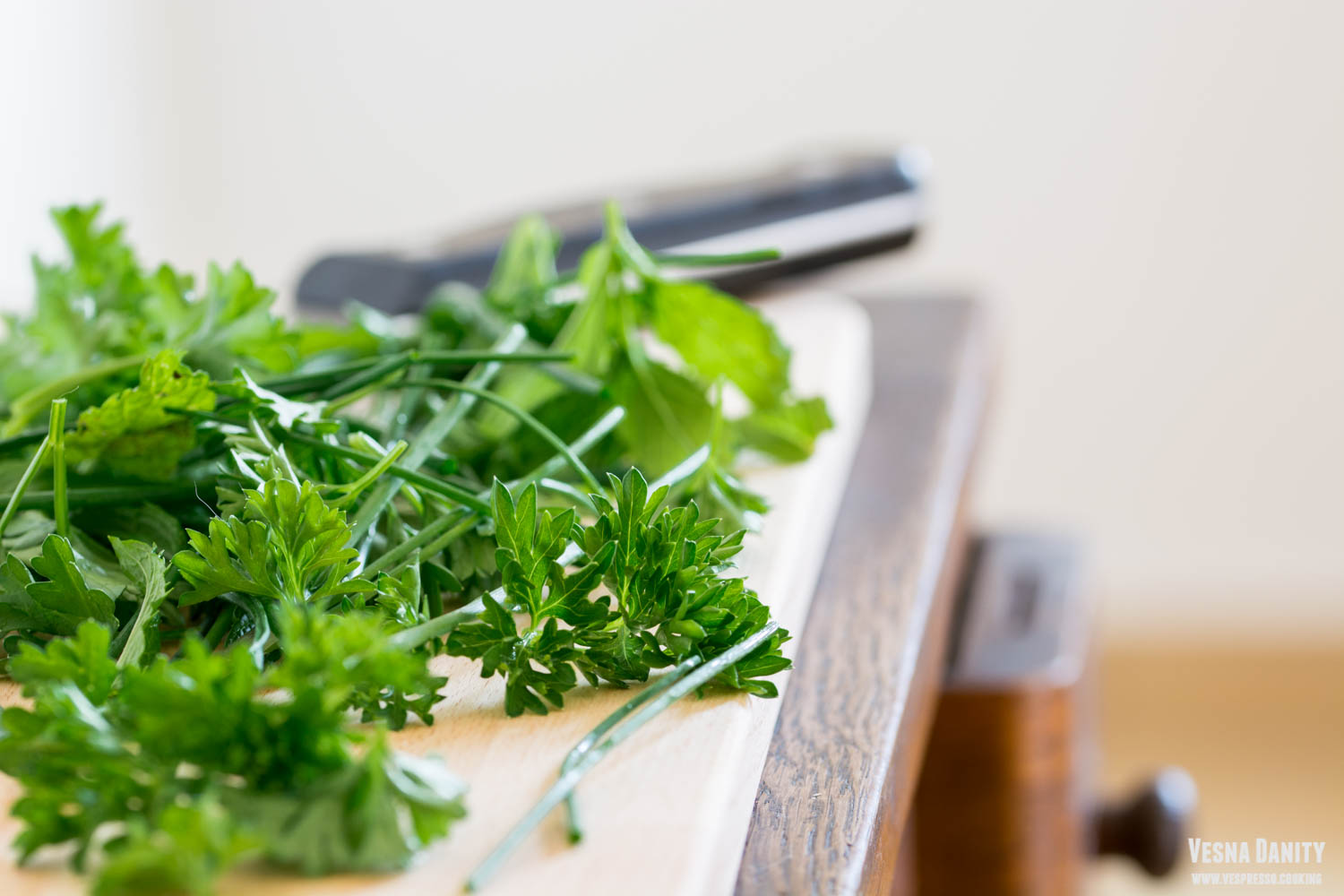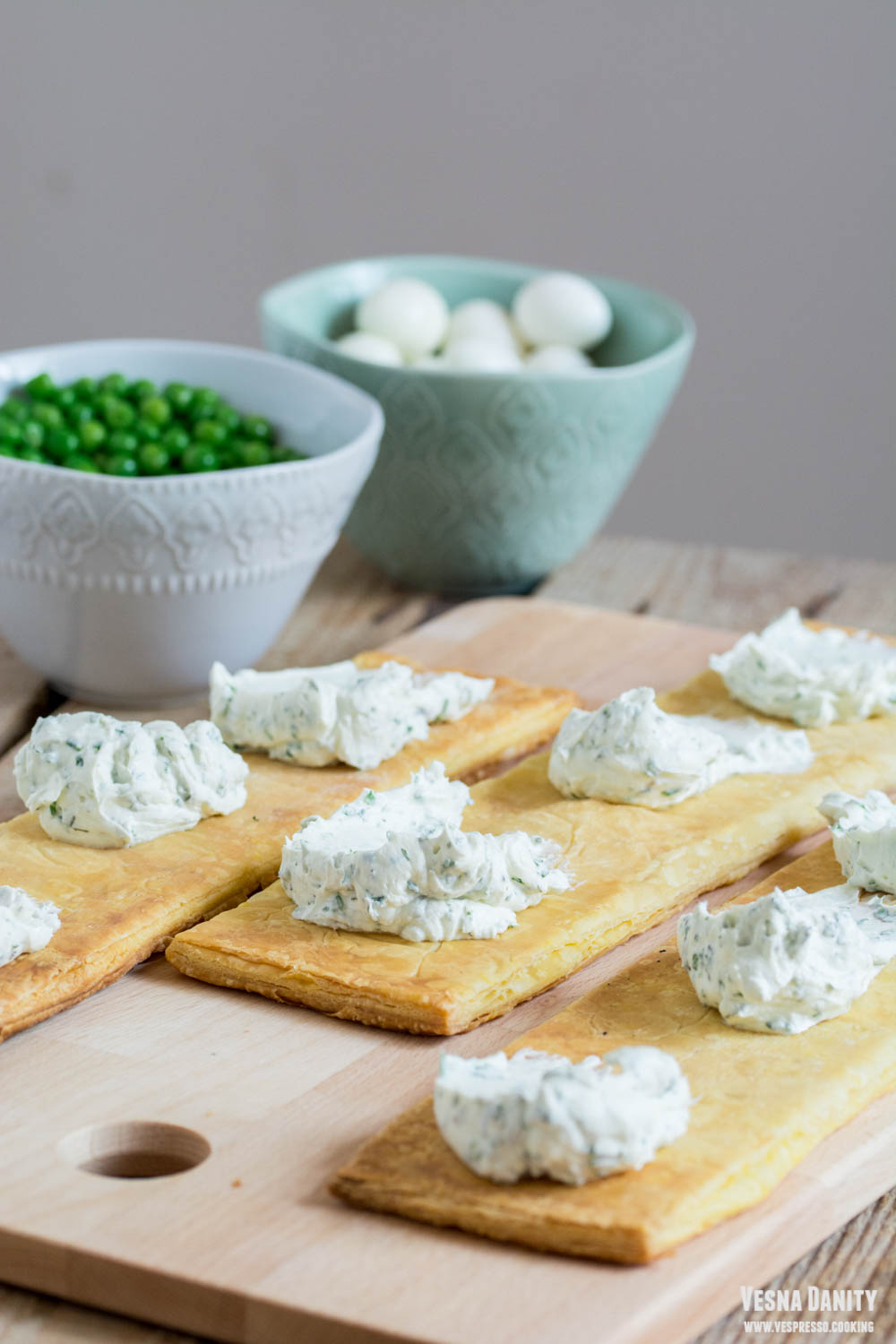 These goat cheese, pea and quail egg triangles are simply extraordinary. They are delicious, flavorful and the fresh green peas add a lovely spring quality to the dish. What I like the most about the appetizers is they are a crowd-pleaser. These adorable guys are also a wonderful alternative to conventional appetizers, letting aside the fact that they're ready in less than 30 minutes. To ease up my work, I use store-bought puff pastry and I bake it between two trays. This method keeps the dough from rising excessively in the oven, which leads to a relatively thin, golden and flaky crust. Those crispy rectangles are then iced with a tangy and flavorful goat cheese cream, topped with peas and quail eggs arranged chaotically.
Ingredients (for 30 triangles):
1 sheet of puff pastry (400g – 27 x 35 cm)
250g cream cheese
75g goat cheese
fresh herbs ( I used 1Tbsp chopped mint, 2Tbsp parsley and 3Tbsp chives)
150g spring peas
15 quail eggs
salt to taste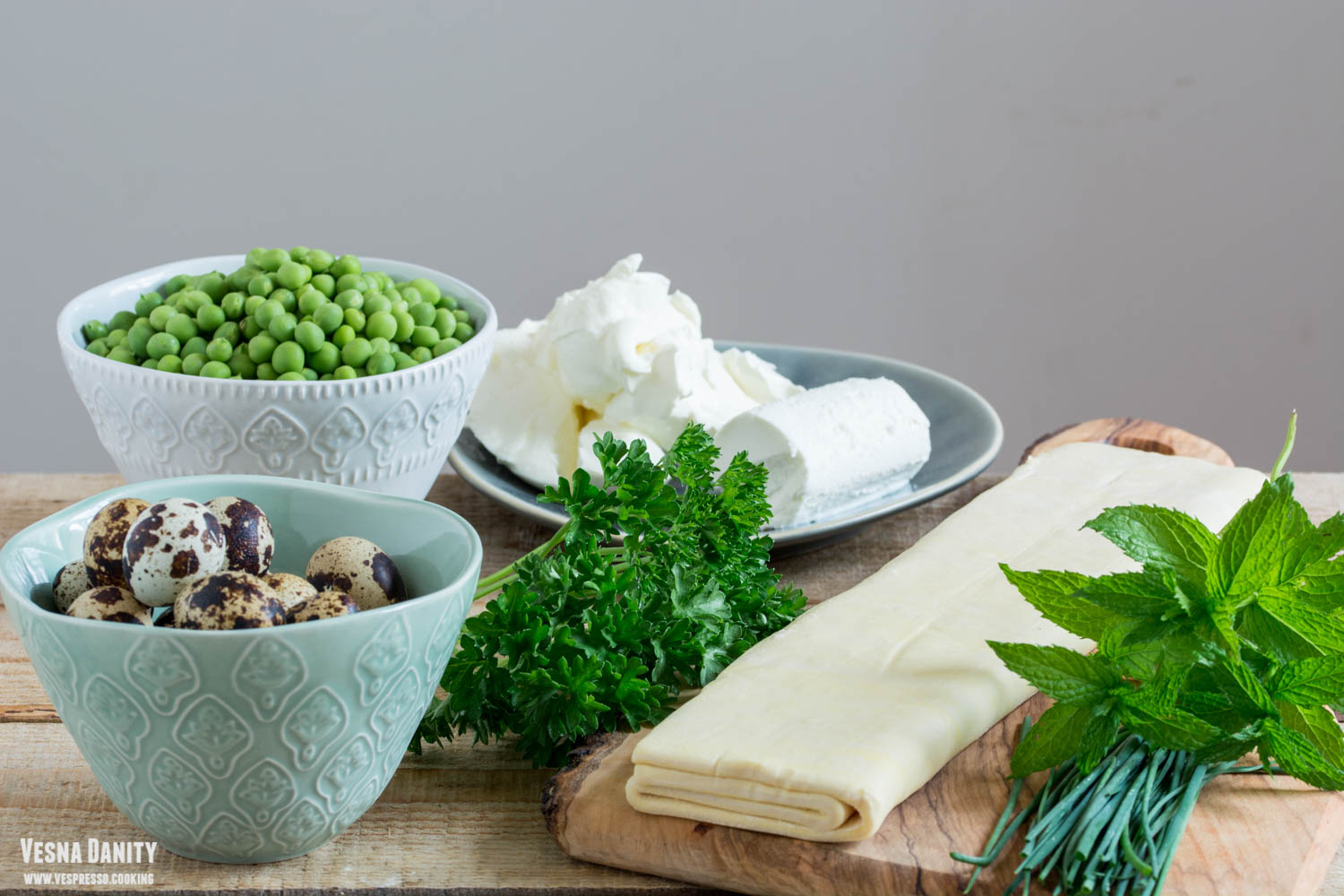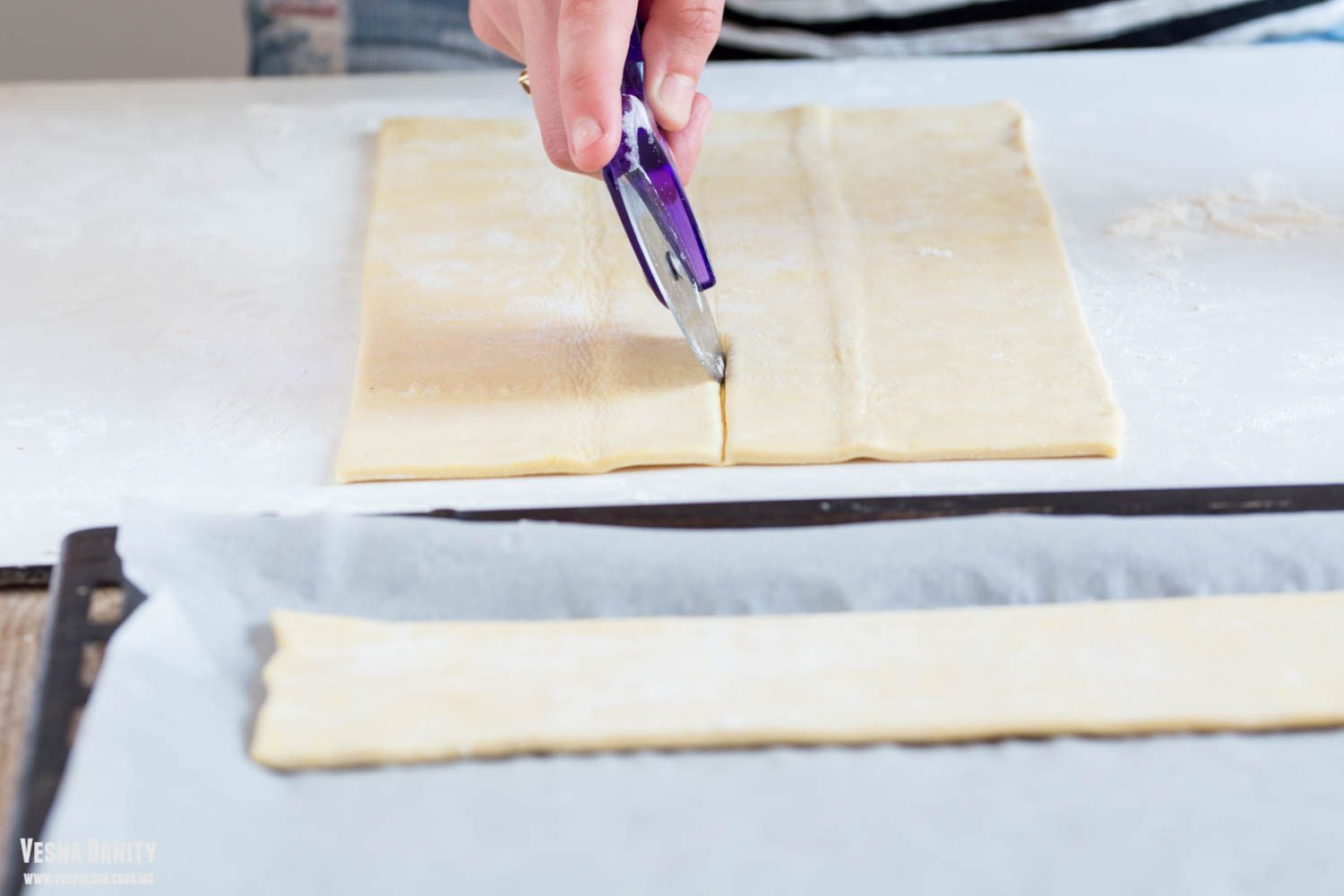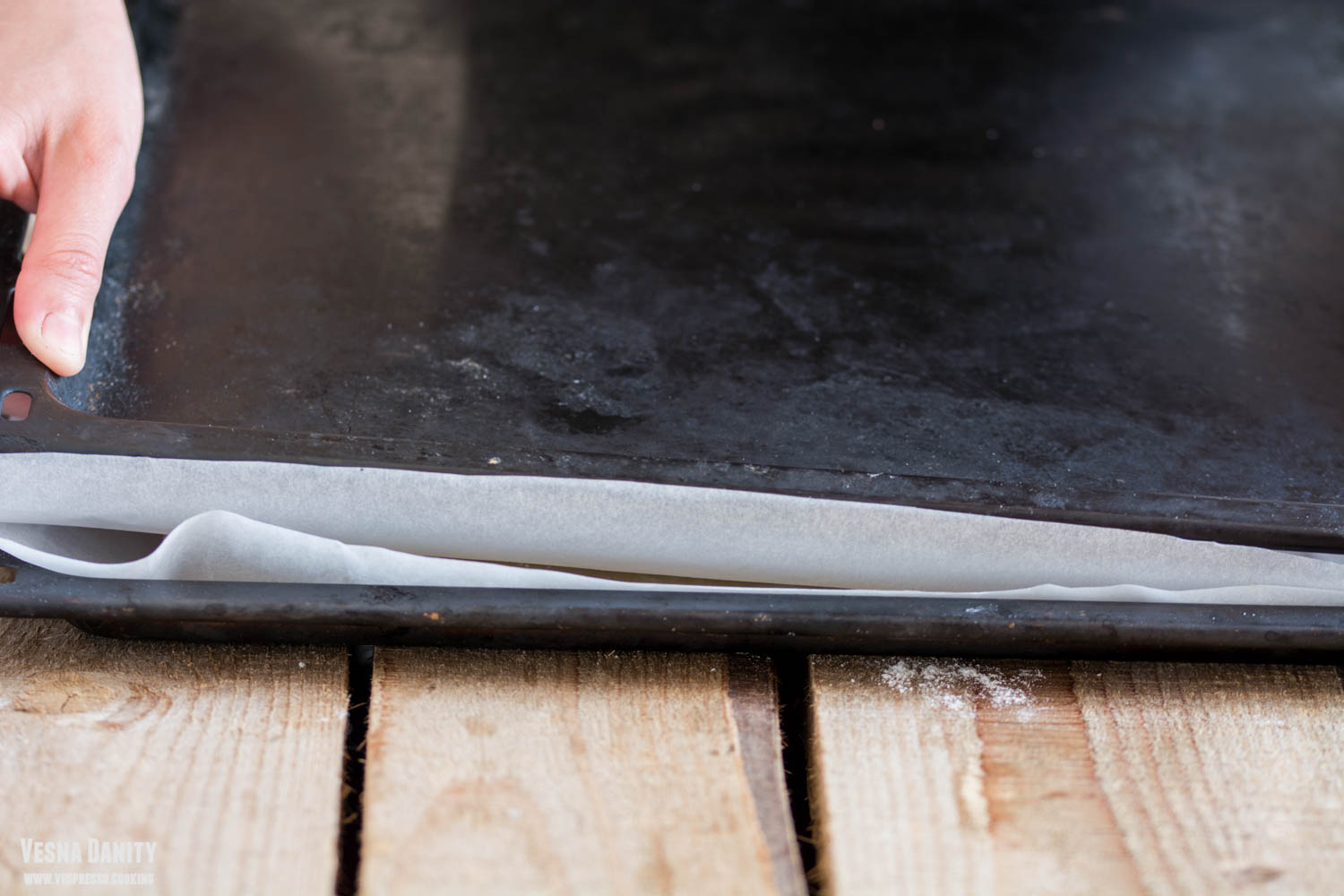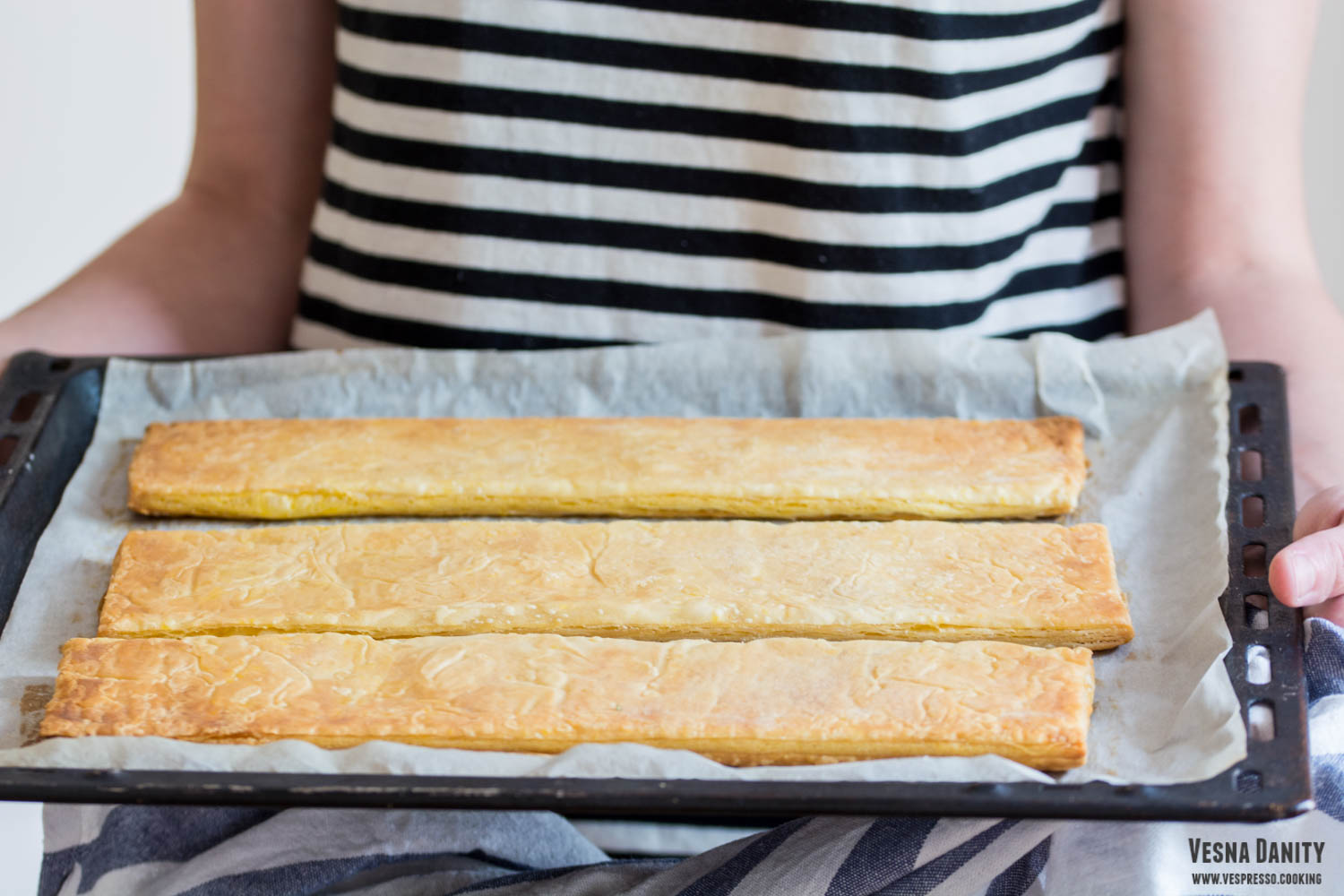 Mehod:
Preheat the oven at 190°C / 375°F (gas mark 5).
Fill a medium saucepan with water, cover with a lid and bring to a boil.
Prepare the crust. With a pizza cutter, cut the puff pastry into 3 triangles (9 x 35 cm) and place them on a parchment paper – lined tray. Bake the puff pastry in the preheated oven for 12 minutes. After 12 minutes, carefully cover it with another parchment paper rectangle and place another tray on top of the parchment paper (picture). The second tray will press down the puff pastry. Place the tray in the oven and continue baking the crust for further 12 minutes. After 24 minutes, the crust should be golden.
While the crust bakes in the oven, prepare the rest of the components.
When the water starts to boil, add the peas and simmer them for 3 minutes. Meanwhile prepare the ice bath by adding 1 cup of ice to a bowl filled with cold water. Carefully drain the peas (reserving the hot water) and immediately place them in the ice bath. Let them cool completely and drain them.
Bring the same water to a boil and add the eggs. Reduce heat to minimum and let eggs simmer for 2 minutes. Drain eggs, let them cool in cold water and peel them.
Prepare the goat cream cheese by mixing the cream cheese with the goat cheese and the chopped herbs. Season with salt.
Spread the herbed cream cheese over the crusts. Garnish with blanched peas and halved quail eggs. Cut into triangles and serve (picture).