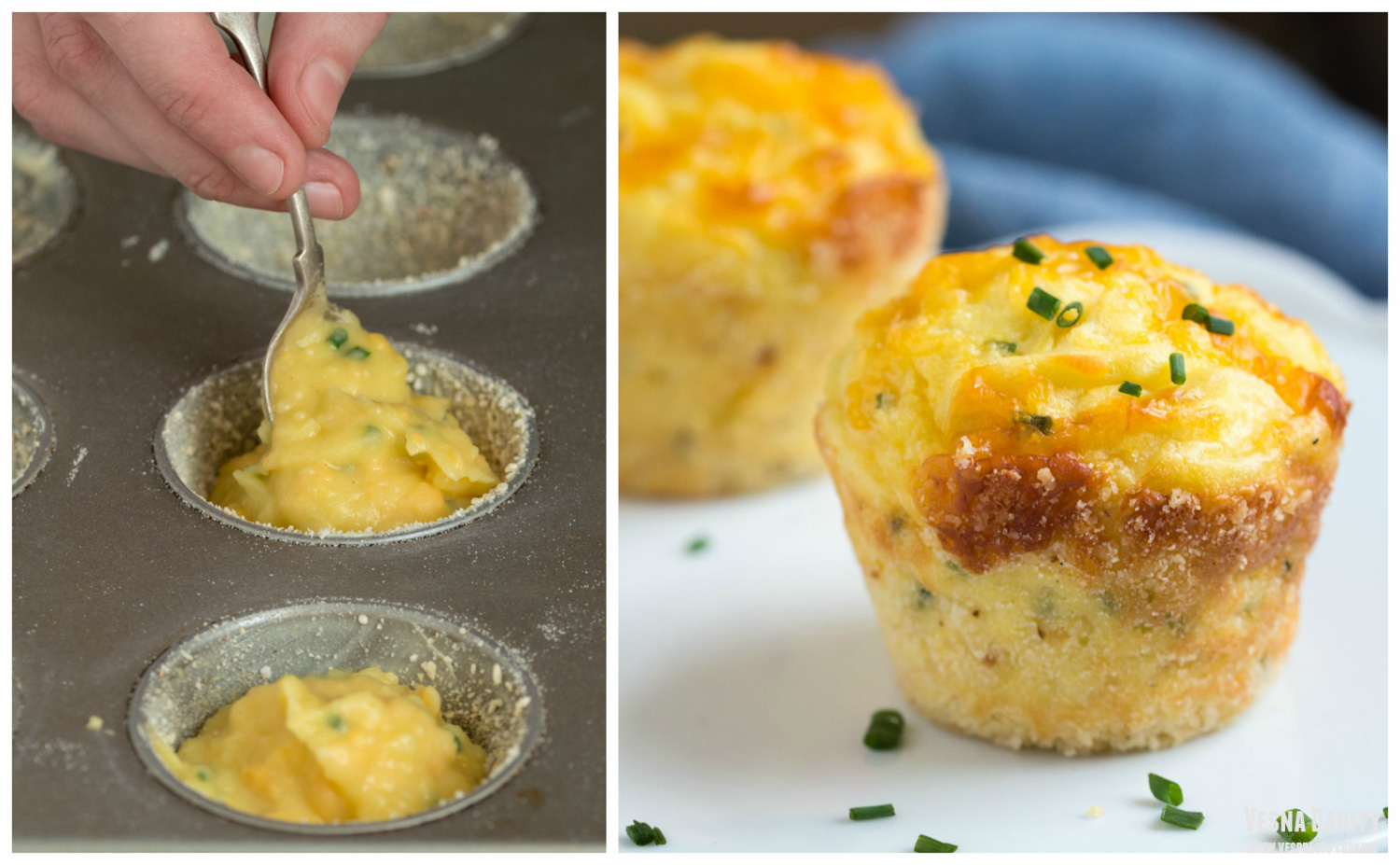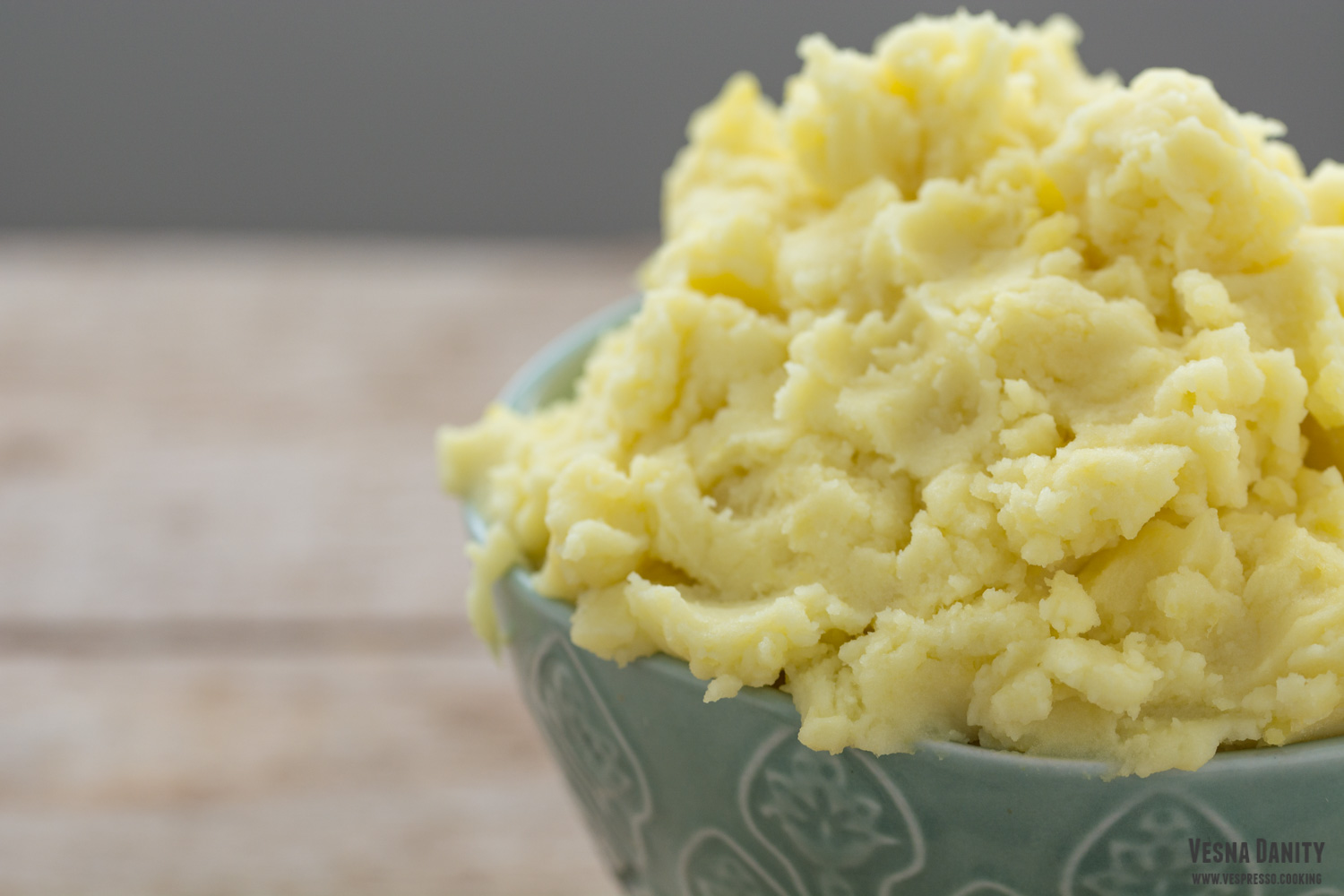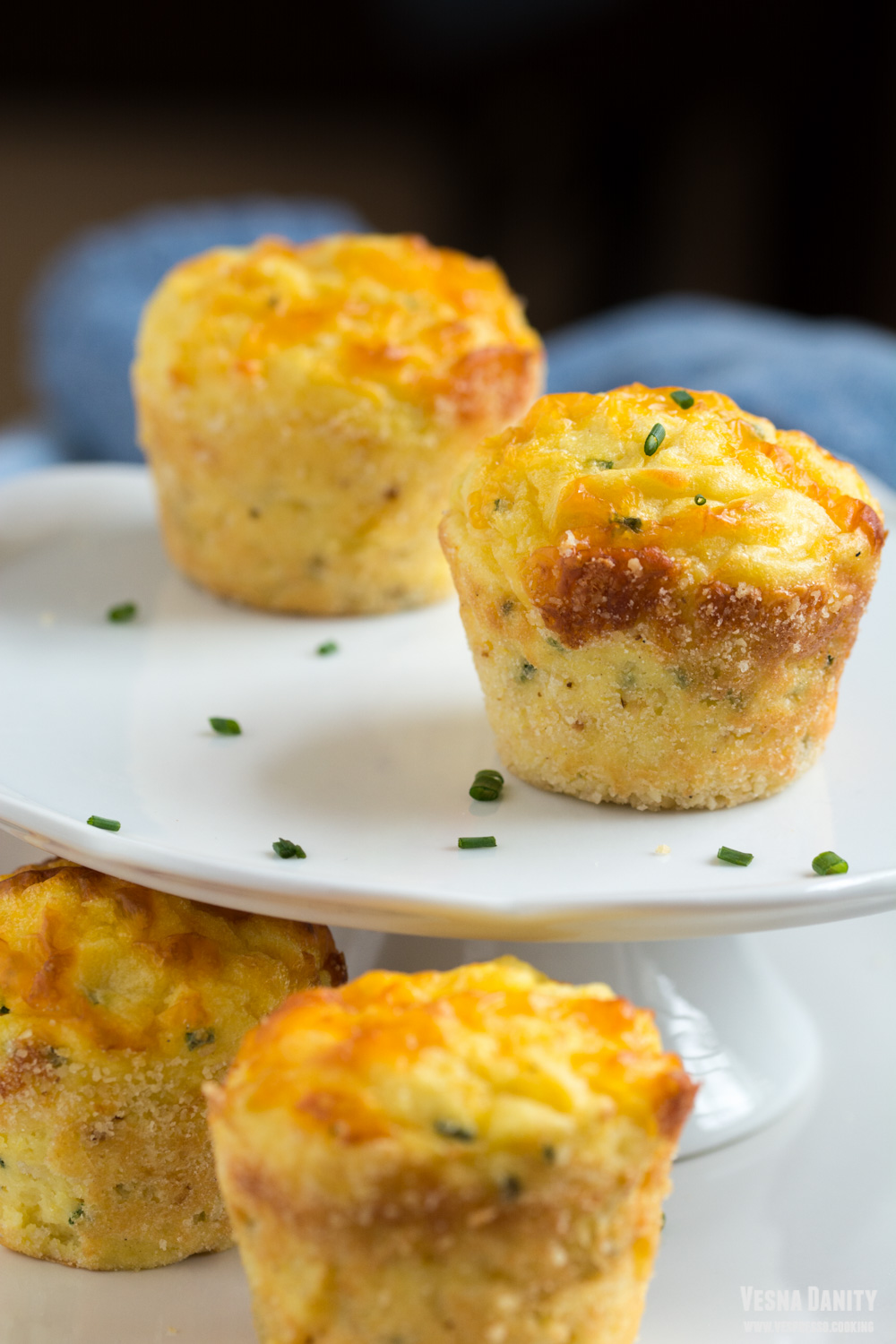 One of the main problems I face on a daily basis is the waste of food. I usually buy more than I need, I cook more than I consume and I often throw away perfectly good food just because I'm simply not in the mood for having the same dish two days in a row. And in this case I'm not throwing away only some leftovers, I'm also throwing away money, time and energy. This is when recycling kicks in, the art of transforming something undesirable into something attractive.
Maybe the best example of undesirable leftover are mashed potatoes. When still fresh, mashed potatoes are a delicious and creamy side dish. But when they are cold, they become dry and tasteless and not once did I have to throw them away. To prevent food waste, I discovered a wonderful way to recycle them: potato cups with cheddar cheese and chives. These cups are so easy to make, they are budget-friendly and they taste divine. They have a crunchy crust and a creamy and flavorful filling. These adorable cups are as fluffy as a cloud and they are ready in about 30 minutes. You won't believe how some flavorless leftovers can turn into something so delicious!
Ingredients (for 12 cups):
500g leftover mashed potatoes*
100g grated cheddar cheese
3 large eggs
5g chives **
a pinch of nutmeg
1 Tbsp butter
2 – 3 Tbsp breadcrumbs
Notes:
* This recipe can be made for dinner with mashed potatoes from lunch. You can also use day old mashed potatoes.
** Instead of chives you can use finely chopped scallions, parsley or dill.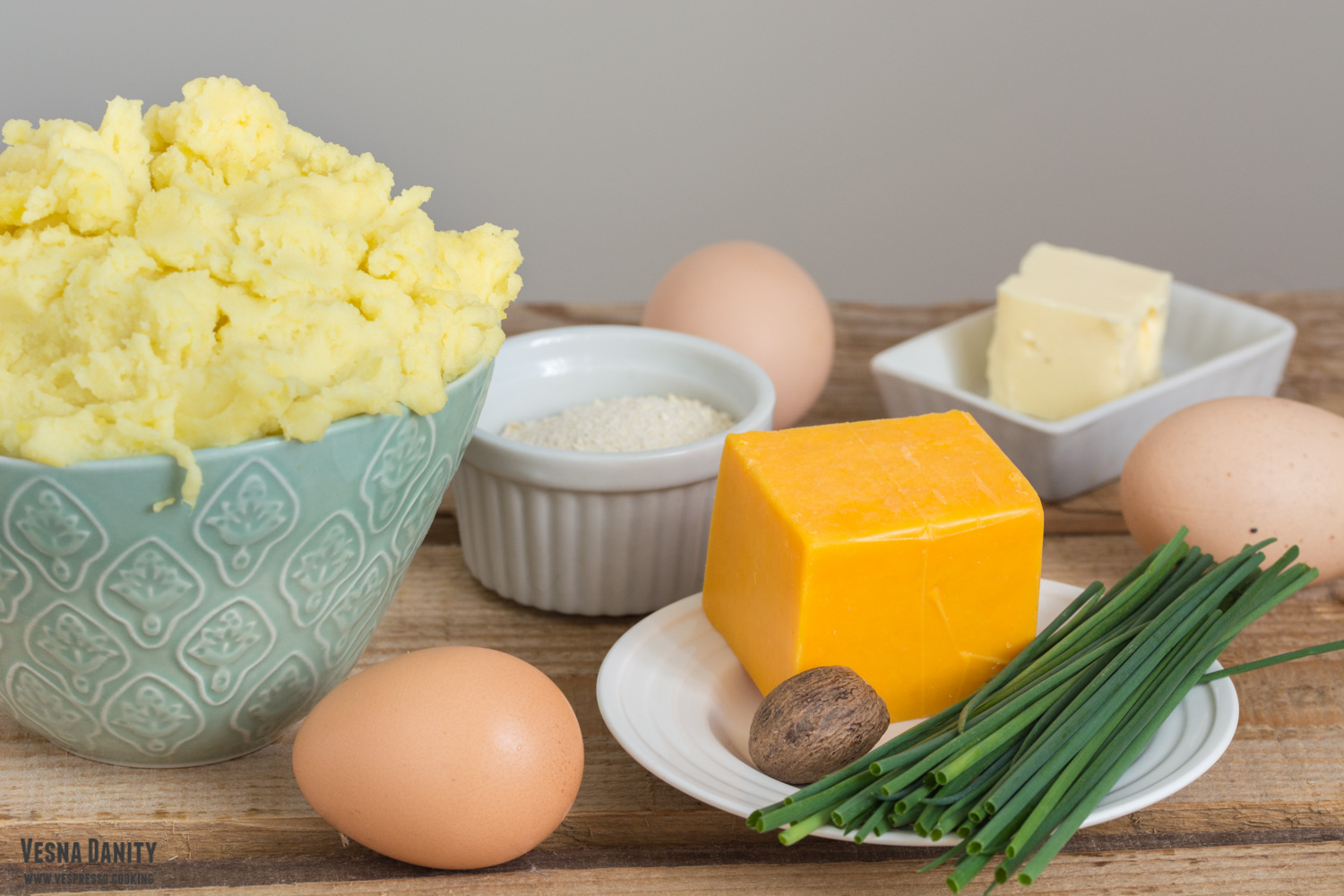 Method:
Preheat the oven at 220°C / 425°F (gas mark 7).
Take a muffin tray and coat each cup with a thin layer of butter and then sprinkle some bread crumbs. Shake off the excess (picture).
Place the mashed potatoes in a large bowl. Add the eggs, chopped chives, a pinch of nutmeg and about 75g of grated cheese.
Stir with a spatula until well combined.
Sprinkle each cup with the remaining 25g of grated cheese (picture).
Bake in the preheated oven for about 20 – 25 minutes, or until puffed and golden brown.
After they are baked, let them cool in the pan for 5 minutes. Use a vegetable knife to gently release them from the pan.
They are delicious hot, while the melted cheese is stringy. They are also tasty cold, for breakfast.The source: www.thekitchn.com