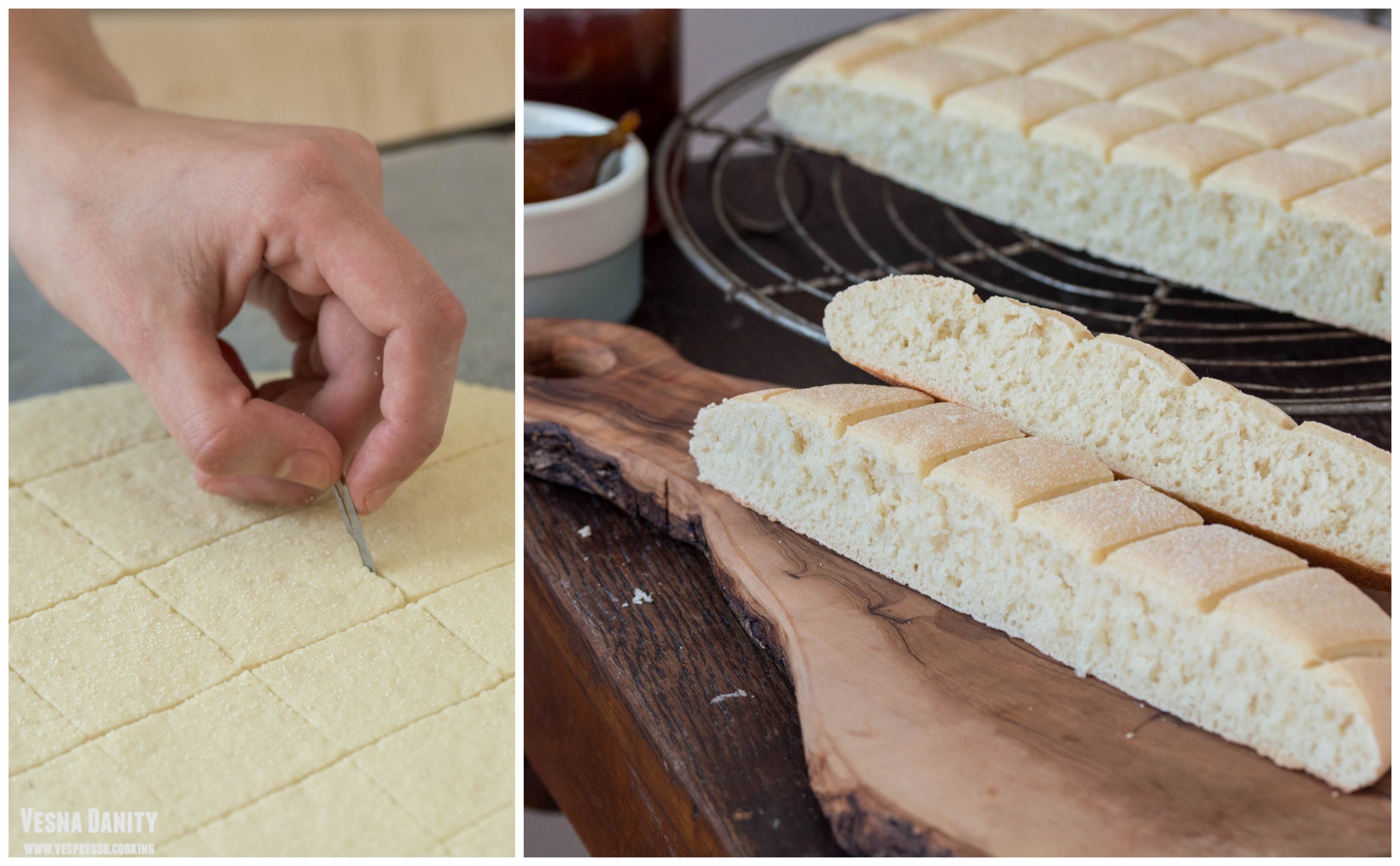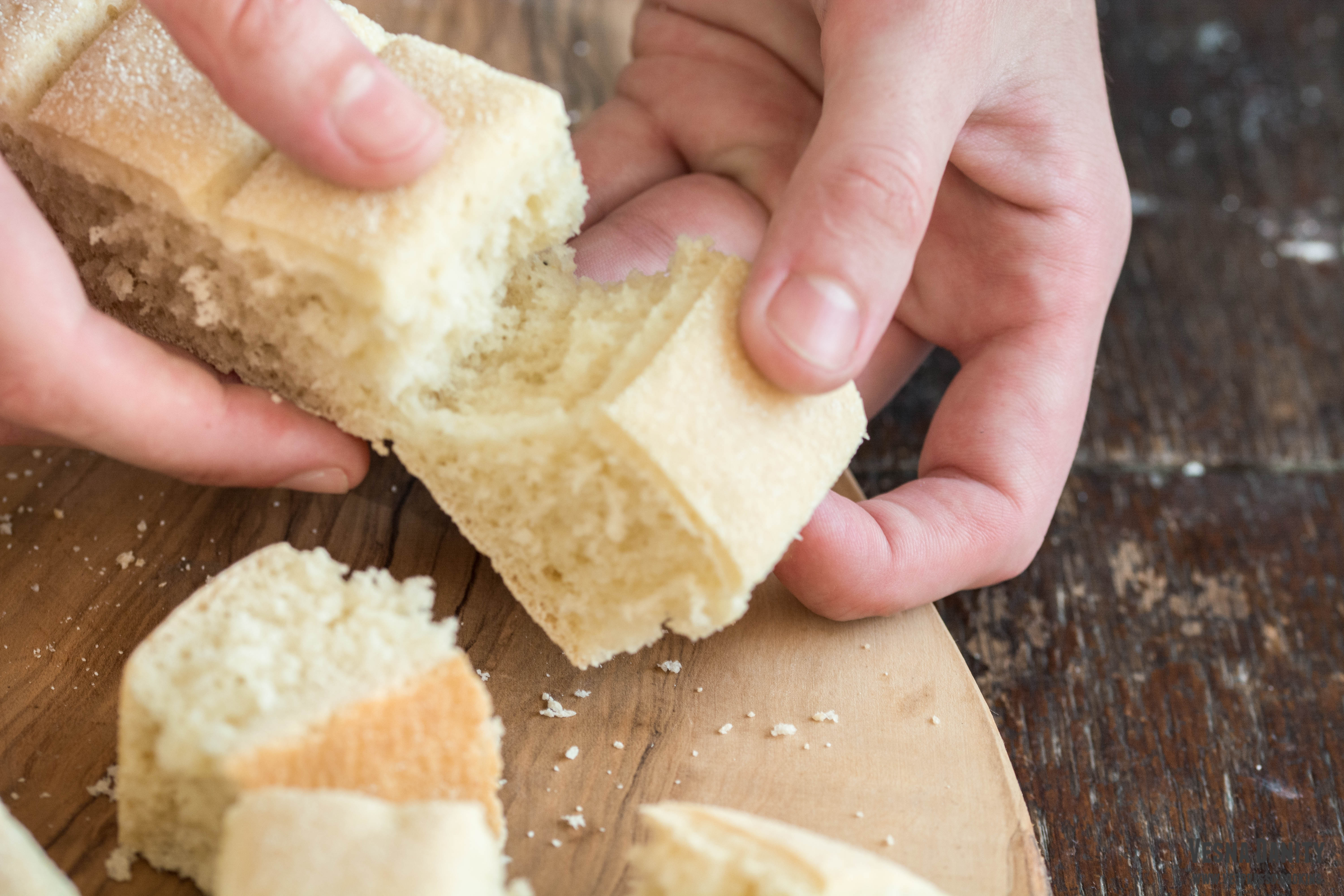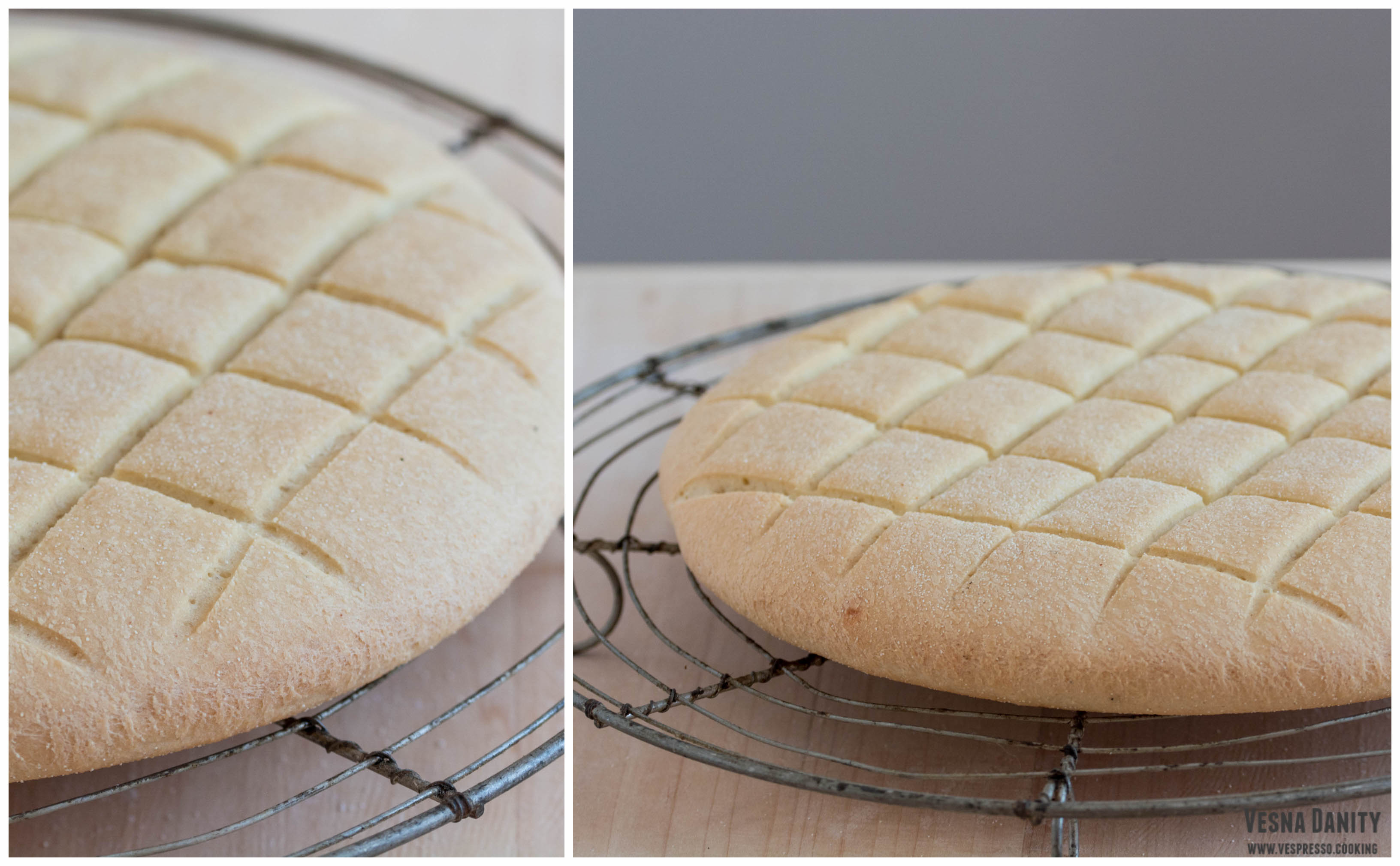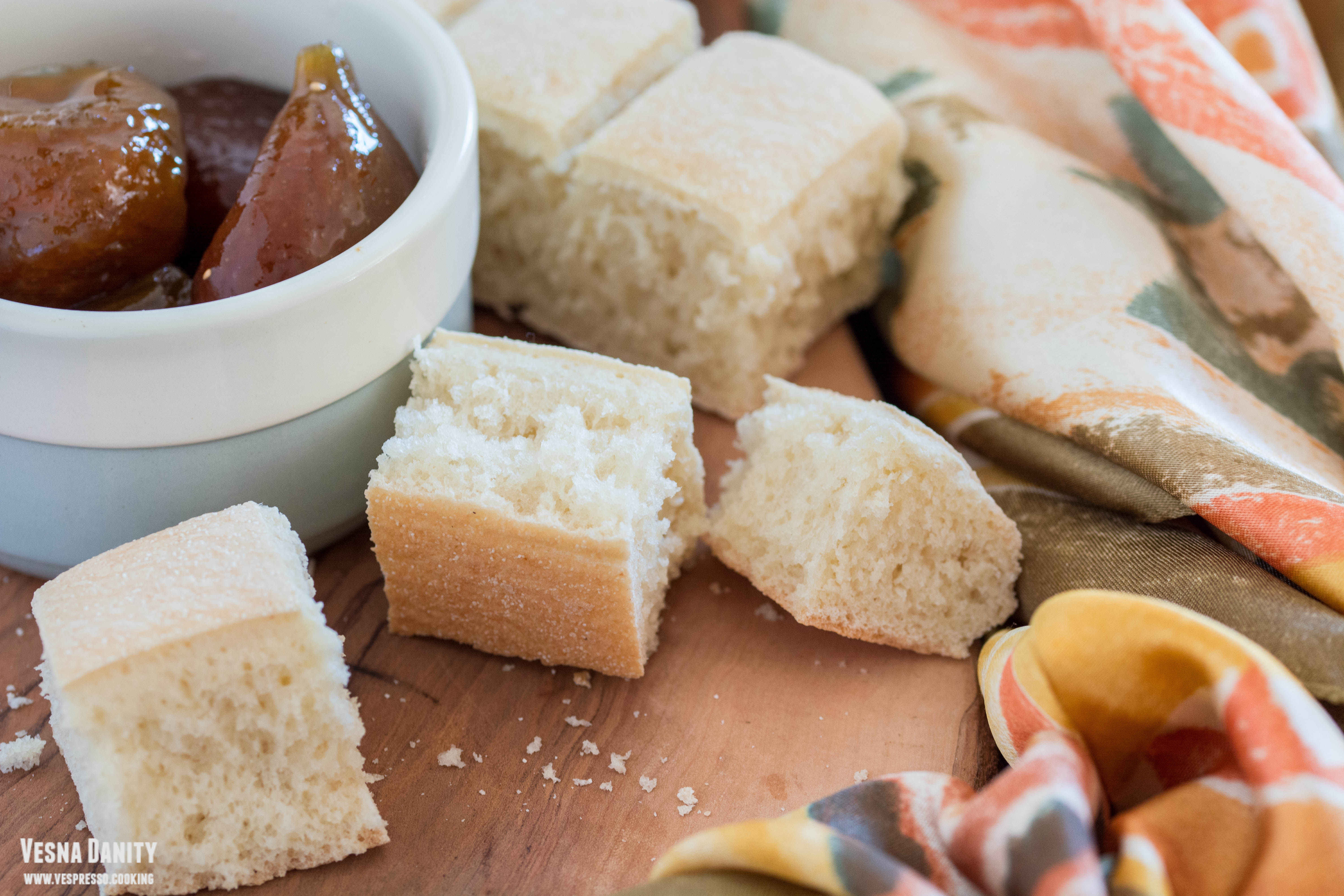 I simply love to make bread, I find the science behind it fascinating and I cannot think of a better therapy than kneading the dough with my bare hands. But my adventurous side keeps me from repeating the same old recipes over and over again, so every fortnight I came up with new and exciting recipes. Some of them leave me as soon as I rest my head on the pillow but others refuse to leave my side. It's been more than three years since I discovered this delicious Maroccan semolina bread and I turn to it every month ever since. It's one of the easiest bread recipe I've ever made and the taste is simply amazing. It has a lovely thin crust and a pillowy and chewy center. I must confess that although I'm deeply fond of all my bread recipes, this one has a special place in my heart.
Ingredients:
⦁ 180ml lukewarm water
⦁ 1 tsp sugar
⦁ 1 tsp active dry yeast
⦁ 200g semolina
⦁ 170g all-purpose white flour
⦁ 1 Tbsp olive oil (15ml)
⦁ 1 tsp salt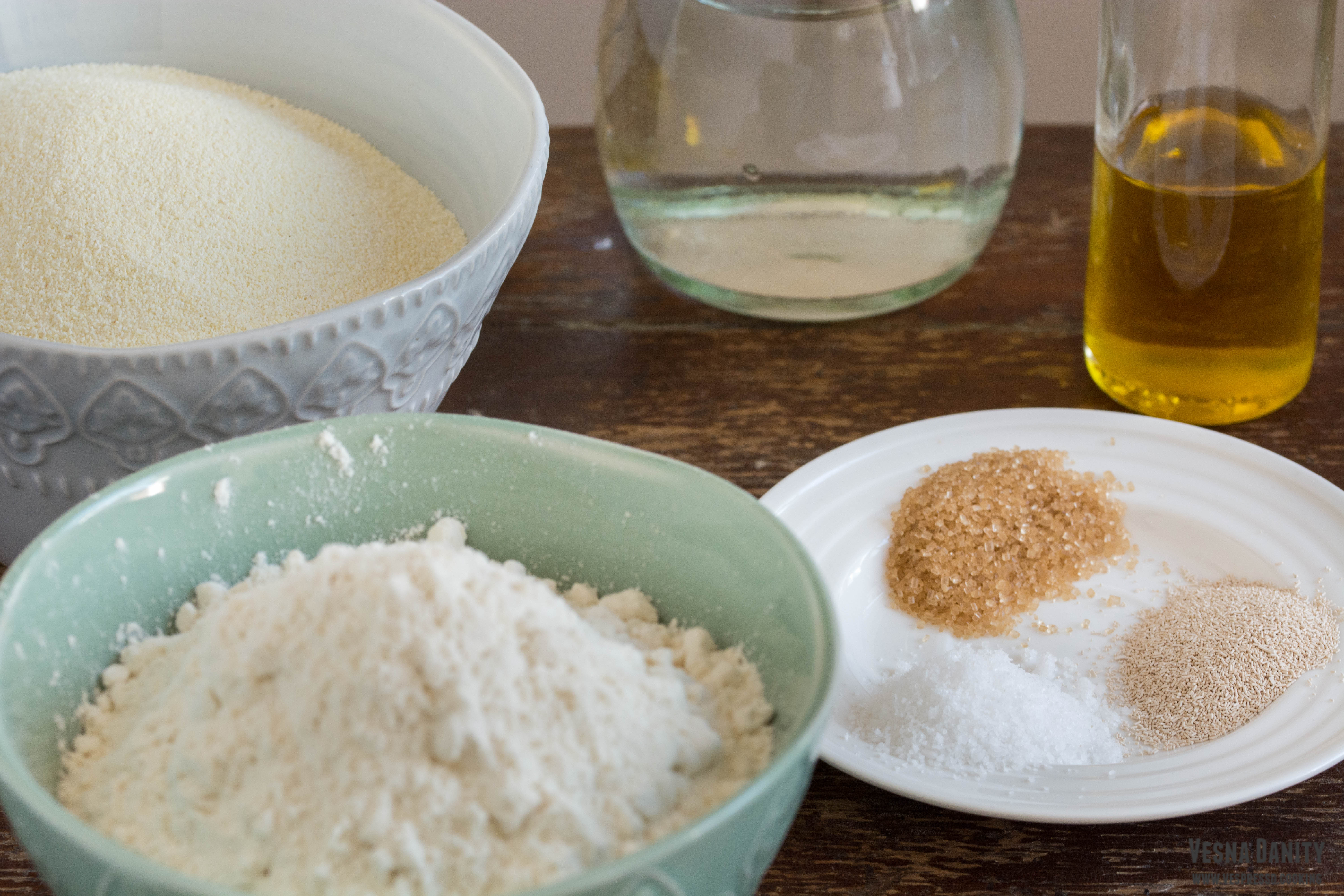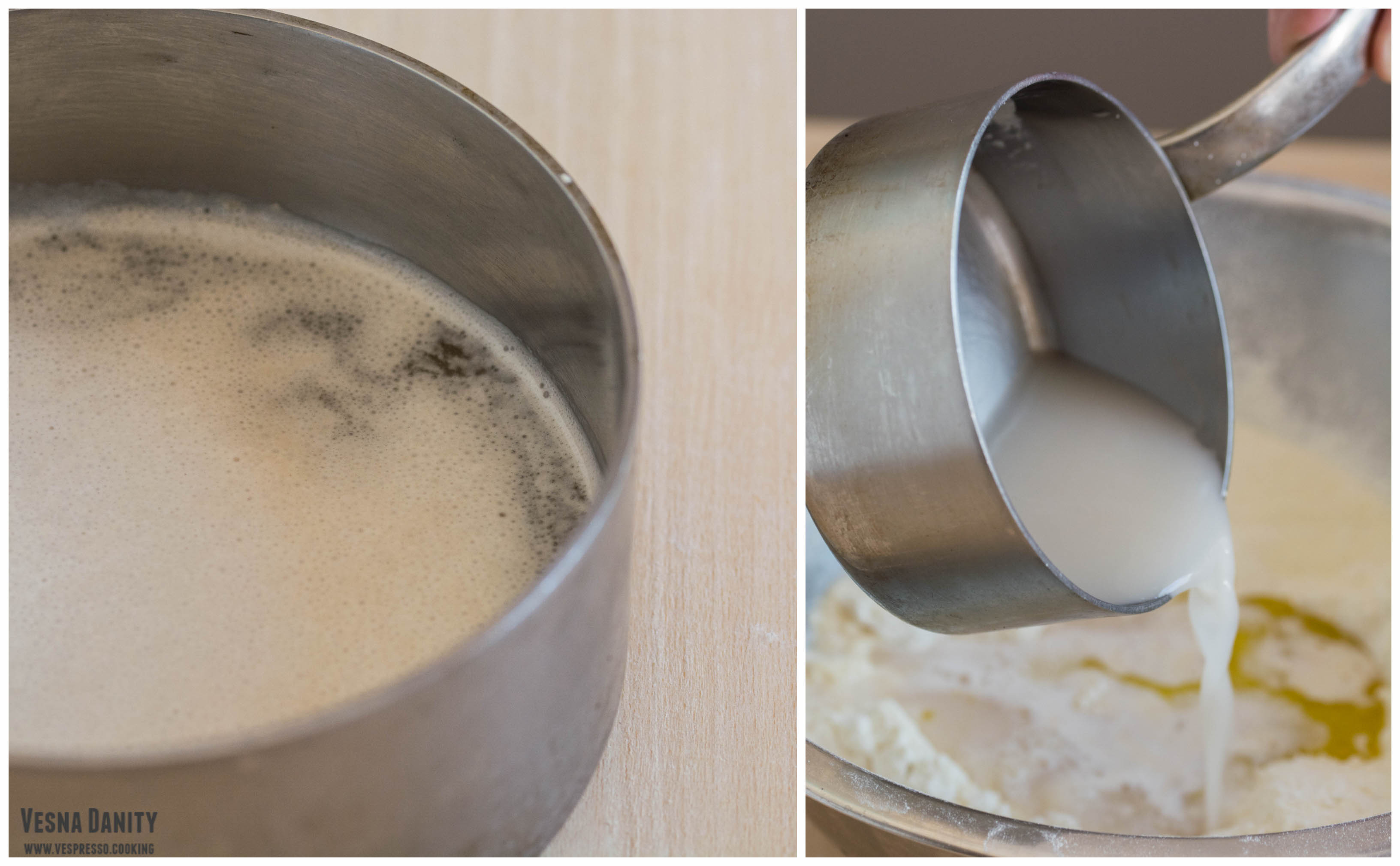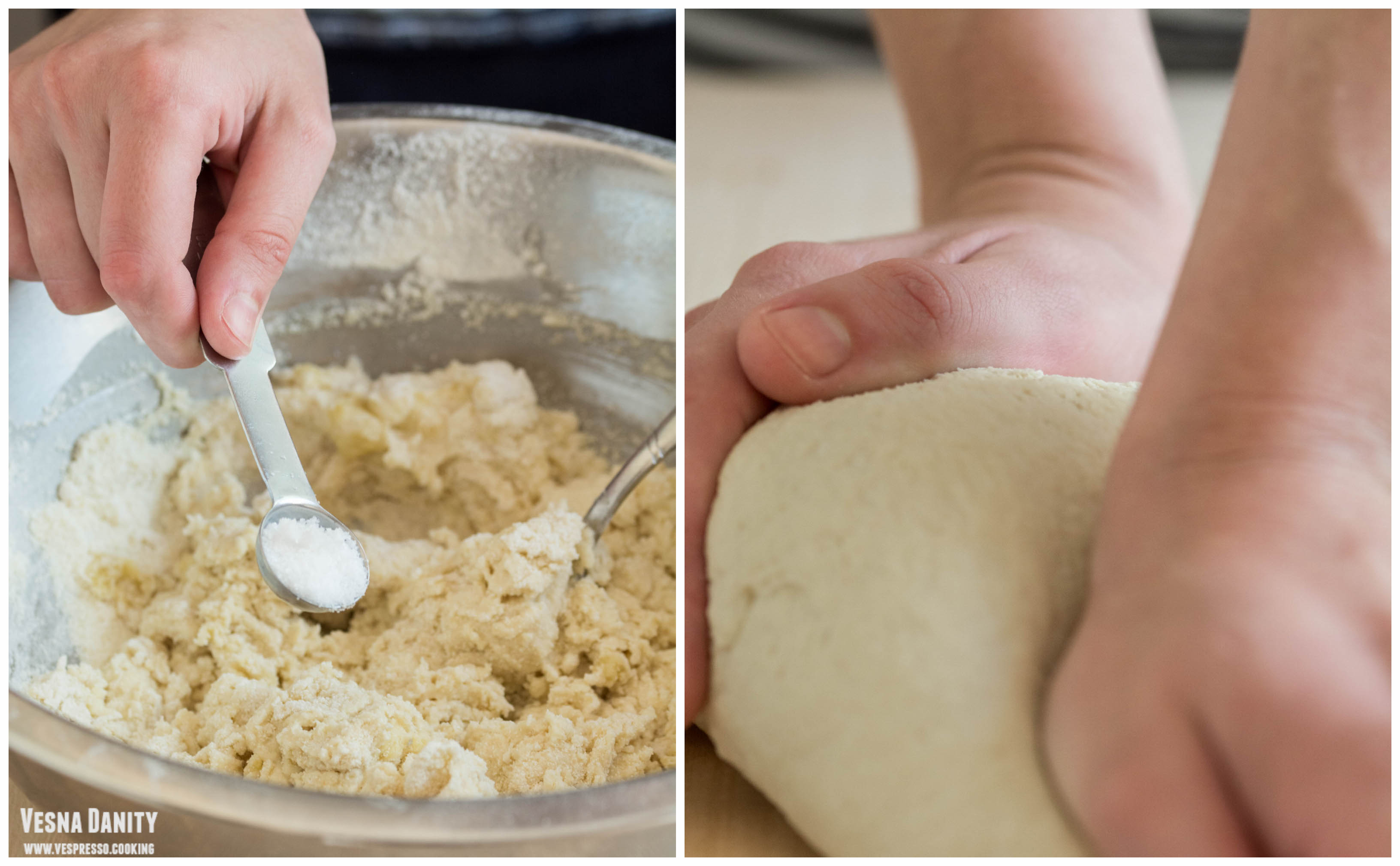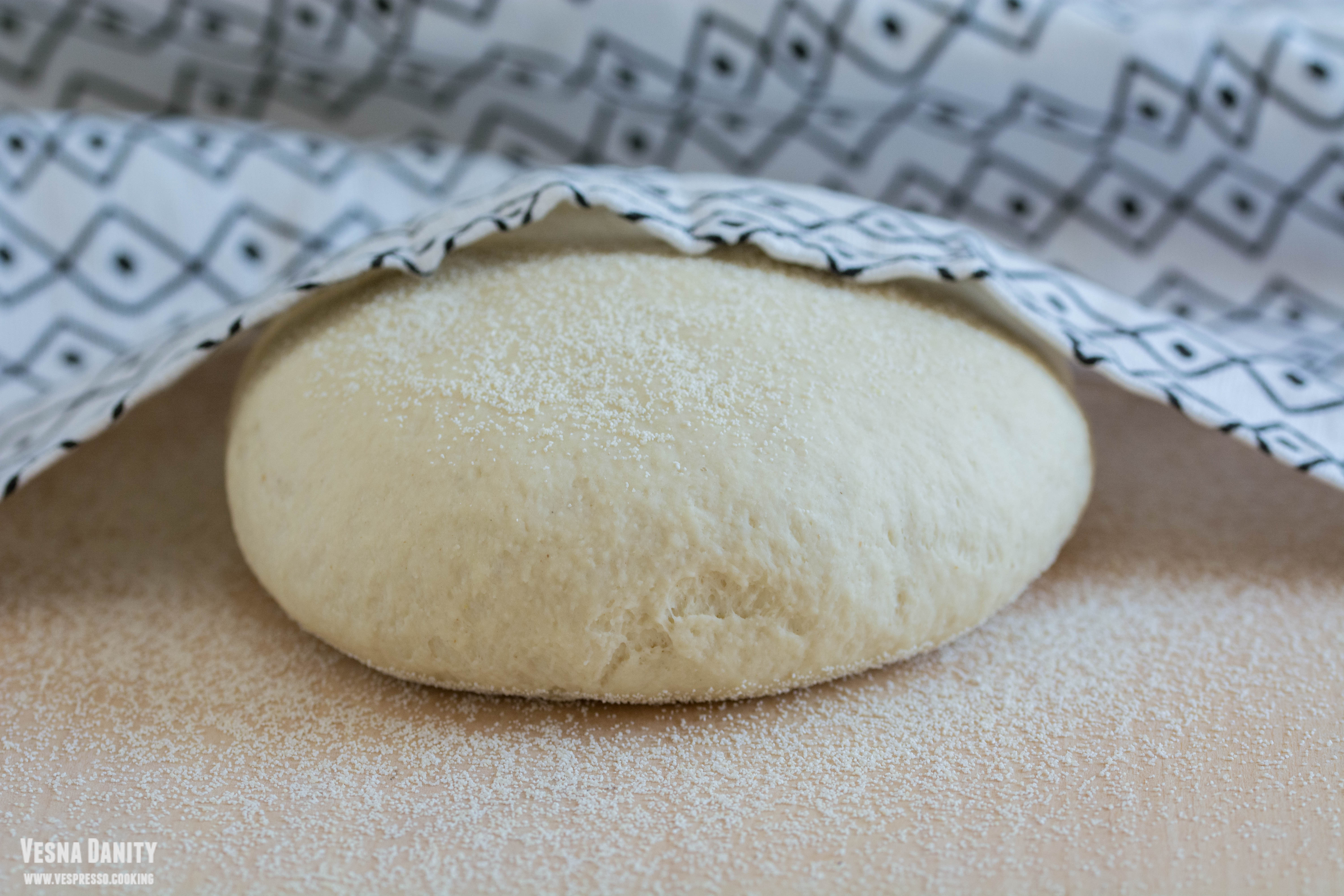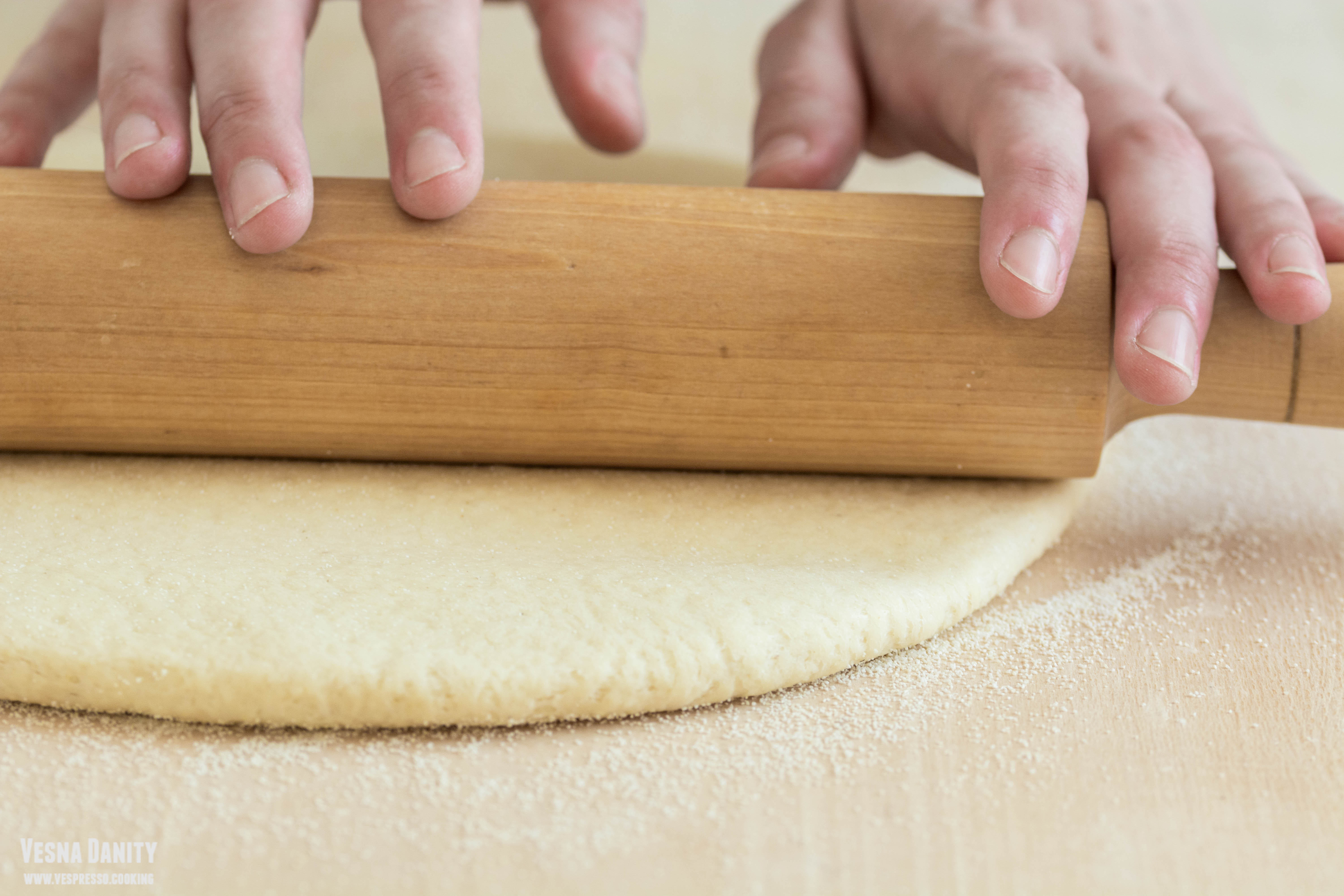 Method:
1. In a small bowl combine water, sugar and yeast and let aside for 10 minutes. After 10 minutes, the mixture should be foamy.
2. In a large bowl sift together the white flour, semolina and salt and make a well in the center. Add the yeast mixture and the olive oil and mix with a wooden spatula until you form a ball.
3. Bring the dough on a floured working surface and knead it for 5 minutes. After 5 minutes, the dough should be smooth.
4. Place dough on the semolina-powdered working surface, cover with a clean towel and let it relax for 10 minutes.
5. After 10 minutes using a rolling pin, roll the dough in a 1 cm thick disc and place it on a parchment paper – lined tray. With a sharp blade score the surface in a diamond pattern. Cover with the same towel and let it rise for 45 – 60 minutes. Preheat the oven at 400°F/204°C (gas mark 6).
6. When the bread has doubled its thickness place the tray in the preheated oven and bake for 25 minutes or until golden brown.
7. Let the bread cool down on a wire rack for about 1 hour before slicing it.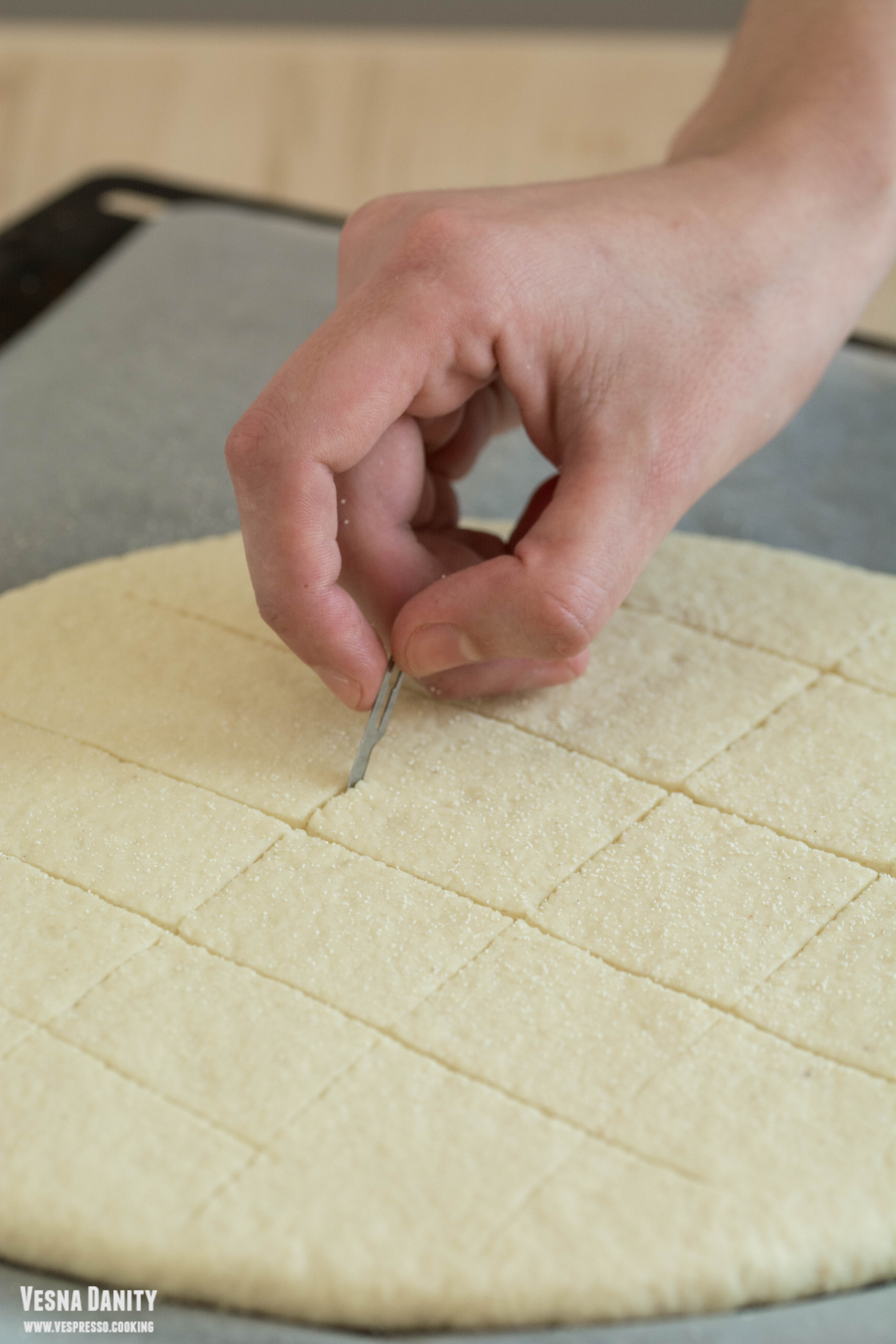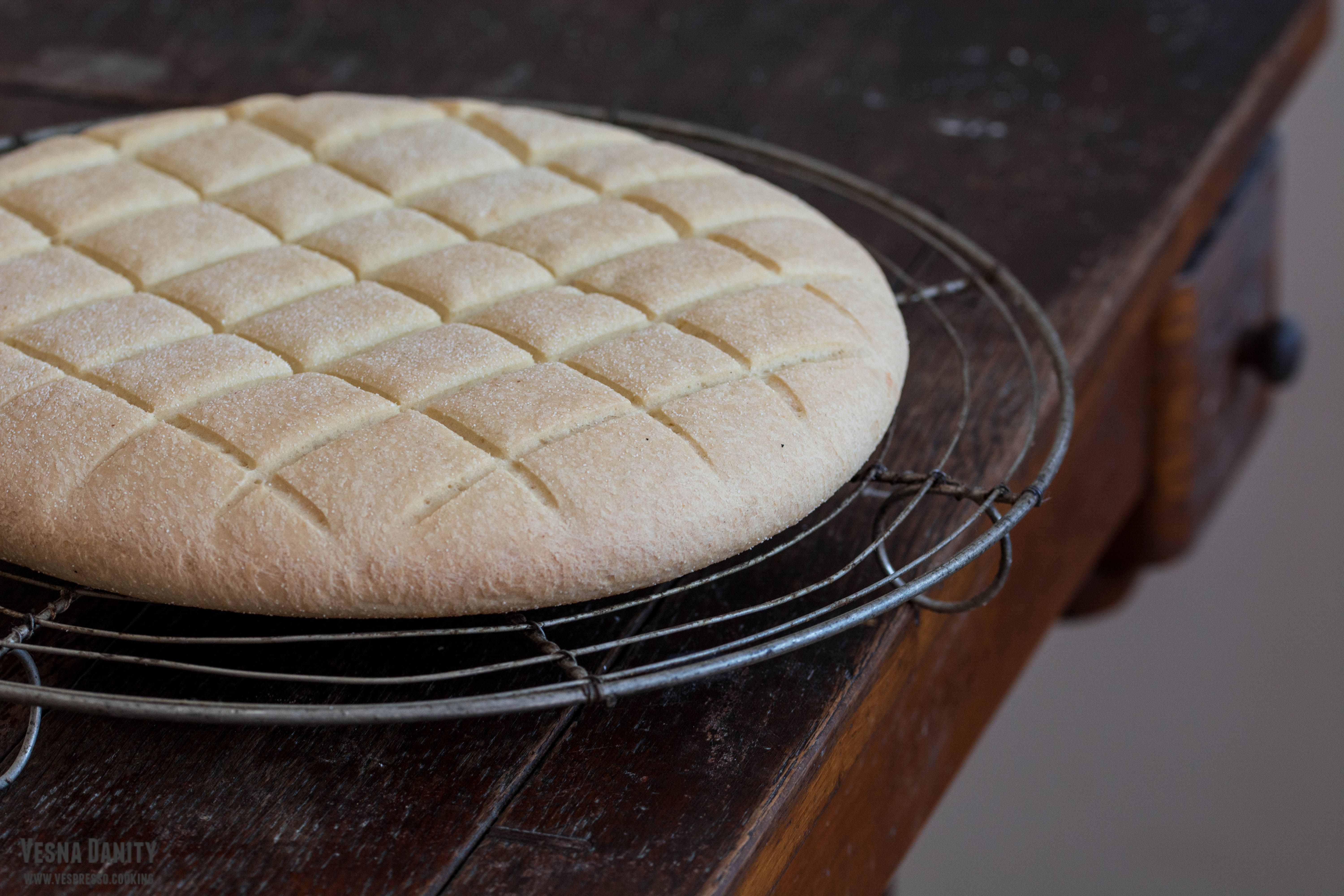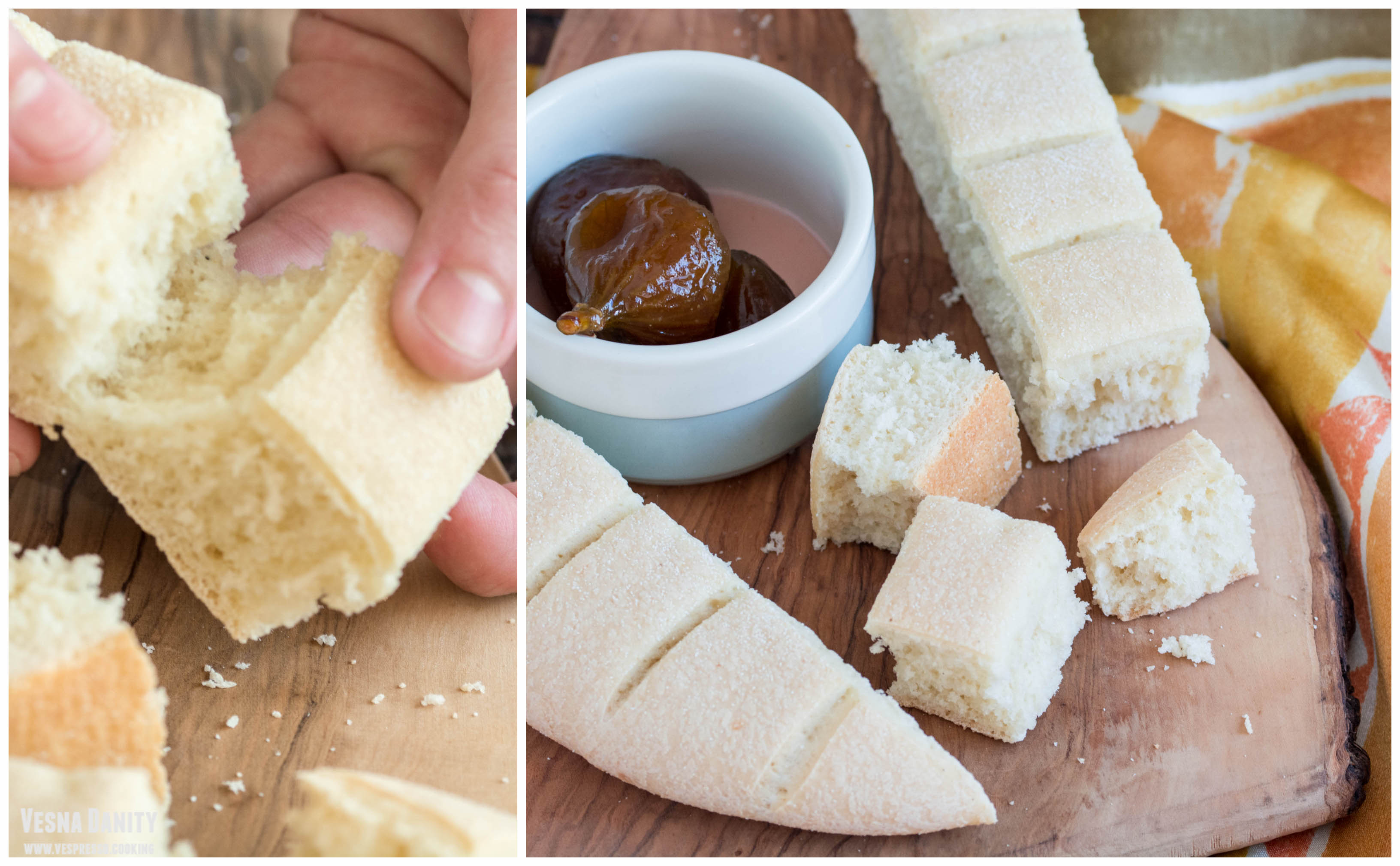 Source: www.landsandflavors.com