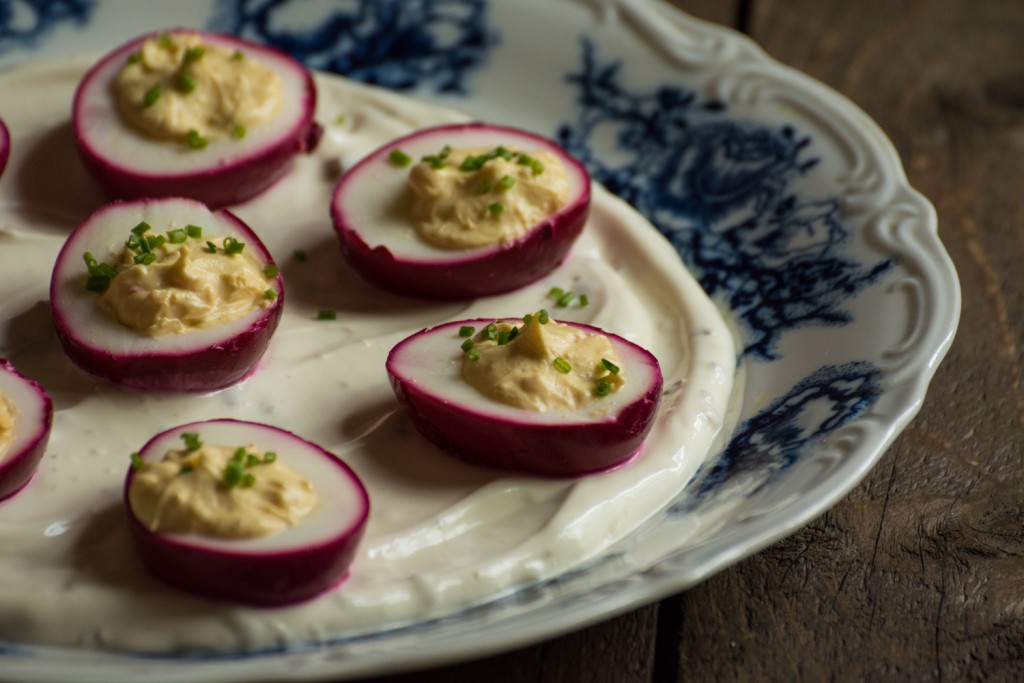 I serve stuffed eggs on each and every single Christmas dinner. I remember that my grandmother used to make huge amounts of stuffed eggs. I mean two or three platters. I loved those eggs so much that I used to live only on them for at least three days after Christmas. My grandmother's recipe was very tasty; she used to fill hard boiled eggs with a flavorful butter and pork loin pâté and serve them with a decadent sour cream and mayonnaise sauce.
I took her recipe and made a few swaps so I developed a healthier vegetarian version. I dye my hard boiled eggs with beetroot juice, fill them with a cream cheese mixture and serve them with a tangy remoulade sauce.
Stuffed eggs
Ingredients:
10 large eggs
water
ice (about 20 ice cubs)
1 cup white wine vinegar
4 small beetroots (peeled and chopped)
200g cream cheese
2 Tbsp mayonnaise (preferably homemade)
2 Tbsp lemon juice
1 tsp Dijon mustard
¼ tsp garam masala spice mix
salt and pepper to taste
Method:
Place eggs in a pot and cover them with cold water.
Put the pot on the stove, on medium heat. Wait for the water to start boiling (about 7 minutes).
From the moment the water starts to boil, cover the pot with a lid and leave the eggs to boil for 2 minutes. After 2 minutes turn off heat and let the eggs to finish cooking for 15 minutes.
So: 2 minutes covered, on medium heat + 15 minutes covered, heat turned off.
Carefully remove eggs from hot water, crack them on the bottom and place them in a bowl filled with cold water and ice cubs. Leave them to cool for 10 minutes and carefully peel them.
Meanwhile, prepare the beetroot juice by boiling chopped beetroots with 2 cups of water and 1 cup of vinegar on low heat for 20 minutes.
Place peeled eggs on the bottom of a zipper bag, pour the beetroot juice over them, lock the bag and leave aside for 1 hour.
After 1 hour remove eggs from the zipper bag, wipe them with a paper towel, slice them in half and gently remove the egg yolk.
Mash egg yolks with a fork and mix them with cream cheese, mayonnaise, mustard, lemon juice, and spices.
Fill with cream cheese mixture each yolk hole using a small spoon or a piping bag.
Remoulade sauce
Ingredients:
3 Tbsp mayonnaise (preferably homemade)
9 Tbsp greek yogurt
3 cornichon pickles, finely chopped
6 capers, finely chopped
salt and pepper to taste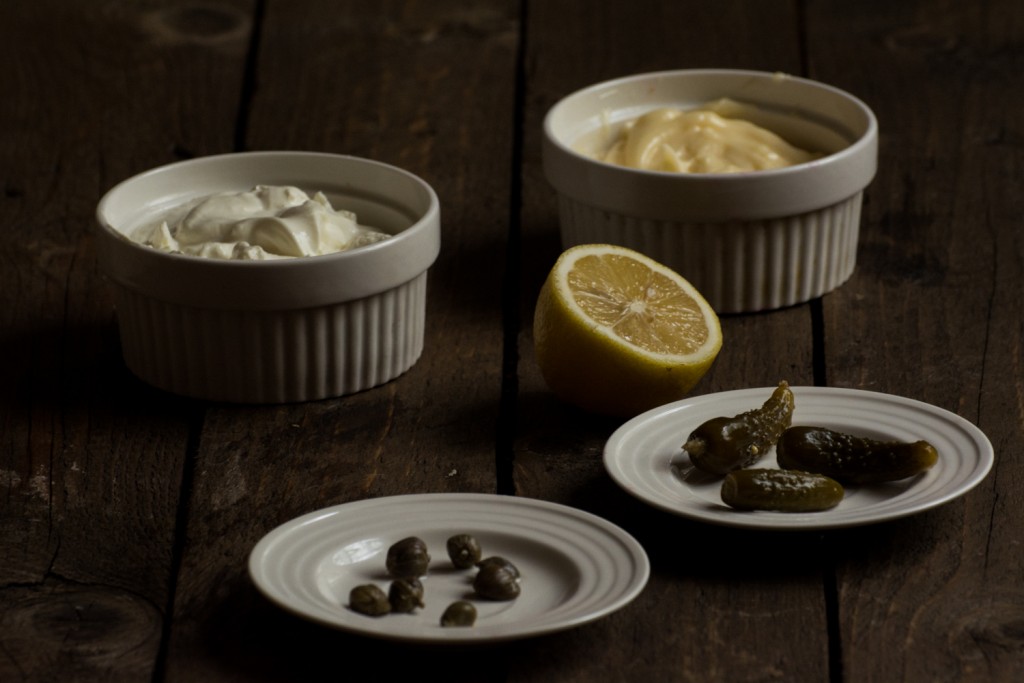 Method: Mix well all the ingredients above. Pour the creamy mixture on the bottom of a large plate and arrange the stuffed eggs on top.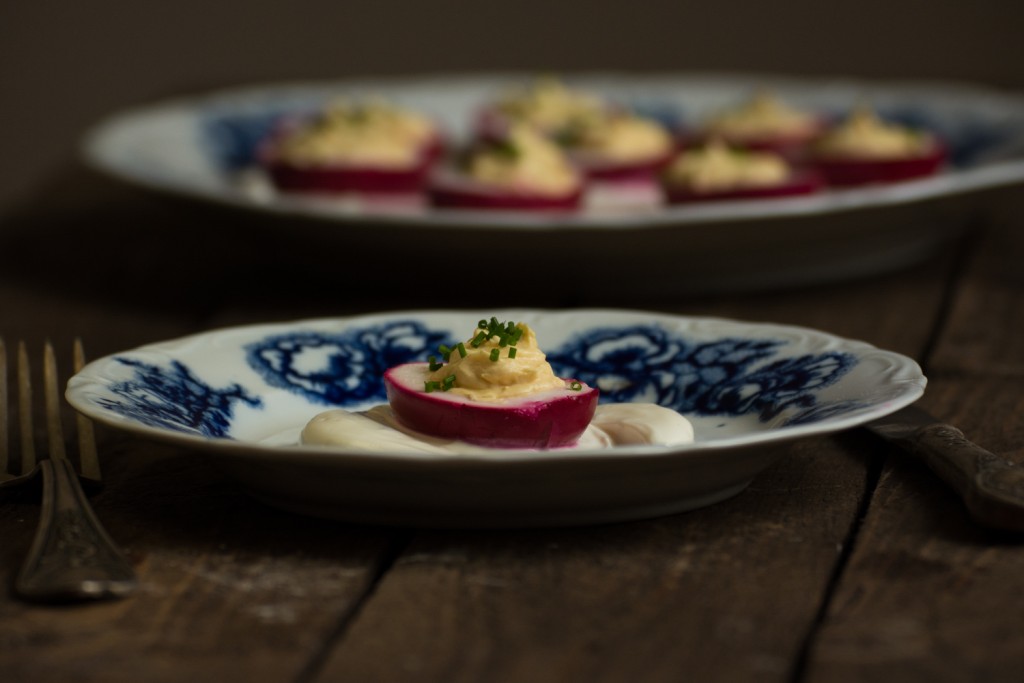 Source: www.created-by.diane.com