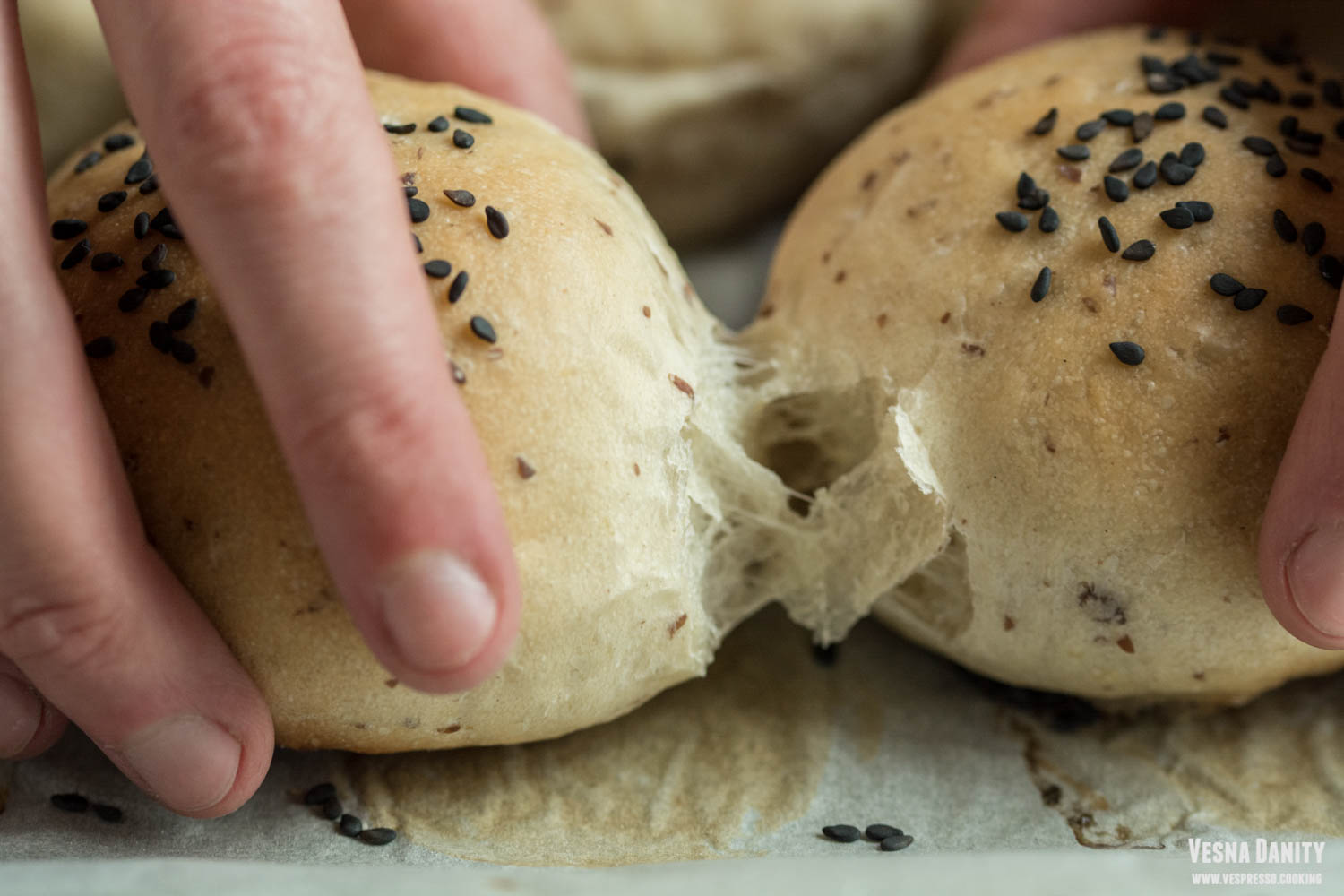 It would be impossible for me to even try to describe how delicious these homemade buns are. From my point of view, these are the perfect burger buns; they taste amazing and smell absolutely divine, they have a tender, flavorful crust and an elastic, pillowy center. Even though I'm not the typical 'bread on every meal' kind of person, I cannot stop at just one bun. These guys are so delicious that I cannot imagine a person who could stop after just one piece. They are simply exquisite. And I just have to tell you a tiny secret: they are vegan. Over and out.


Ingredients (for 20 buns):
450g all-purpose flour + extra 50g for kneading
120ml water
120ml vegan milk (I used almond milk)
2 Tbsp brown sugar
2 Tbsp olive oil
1 satchel active dry yeast
egg substitute: 1 Tbsp ground flax seeds + 3 Tbsp water
for the garnish:
2 Tbsp vegan milk
½ brown sugar
2 Tbsp sesame seeds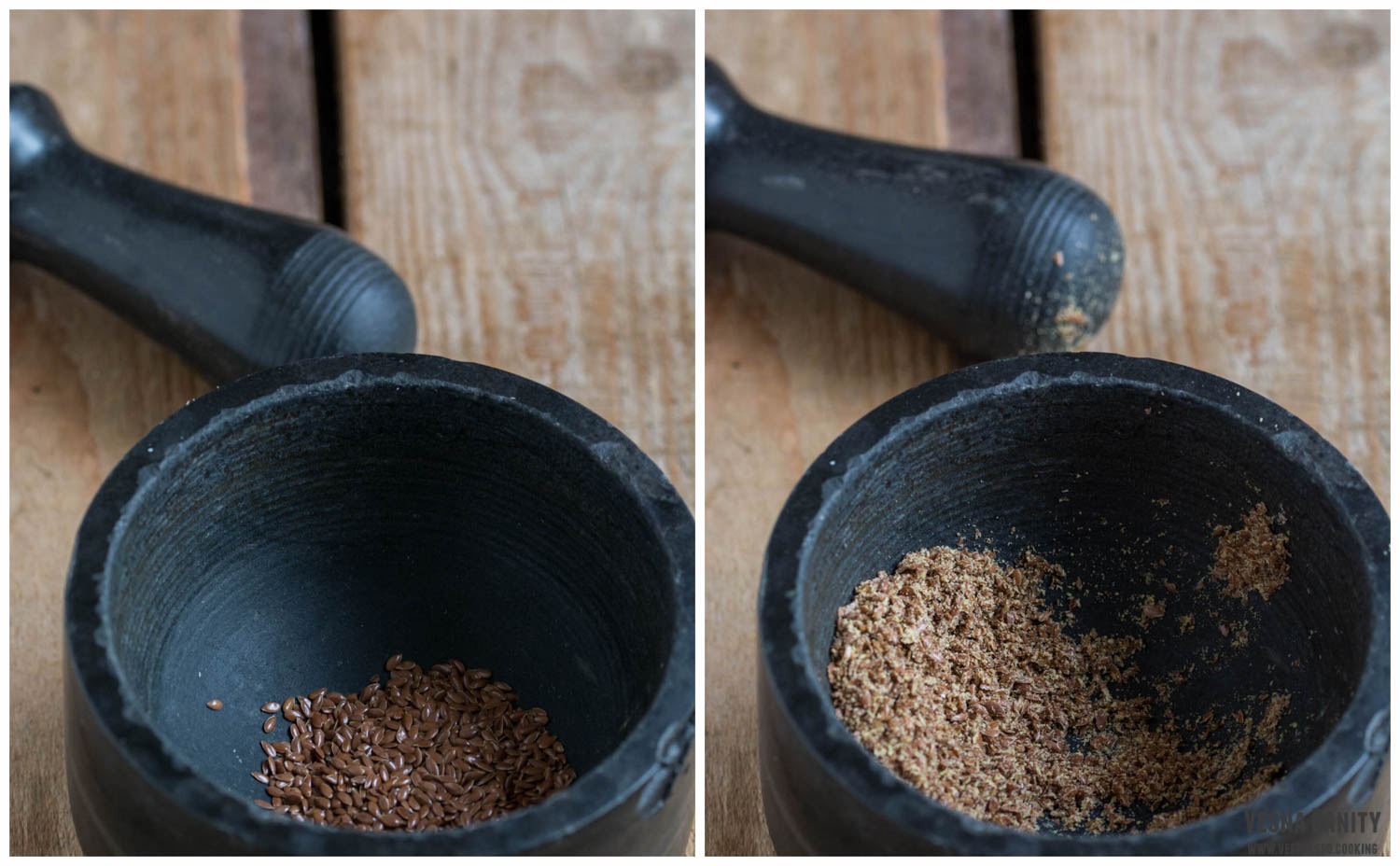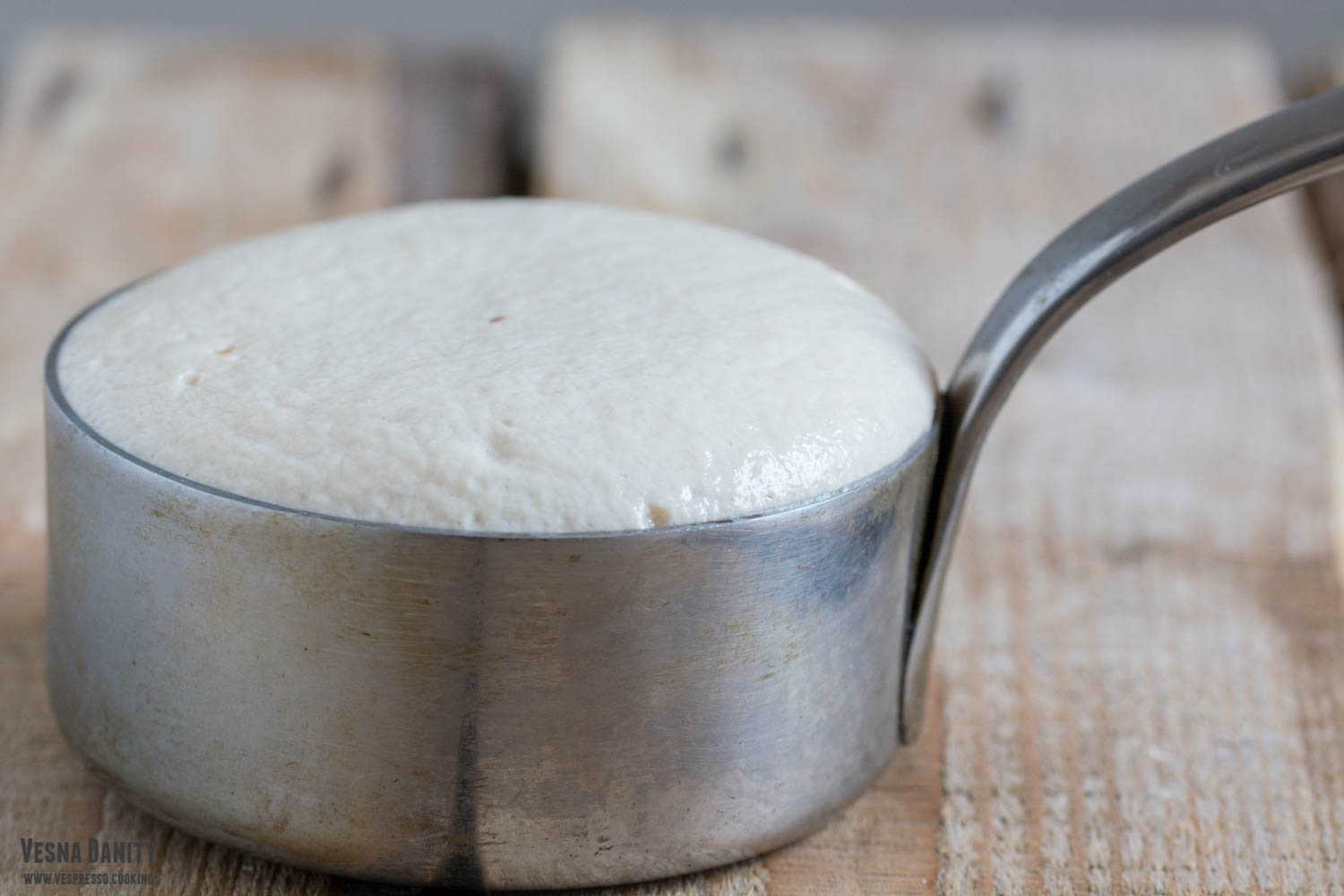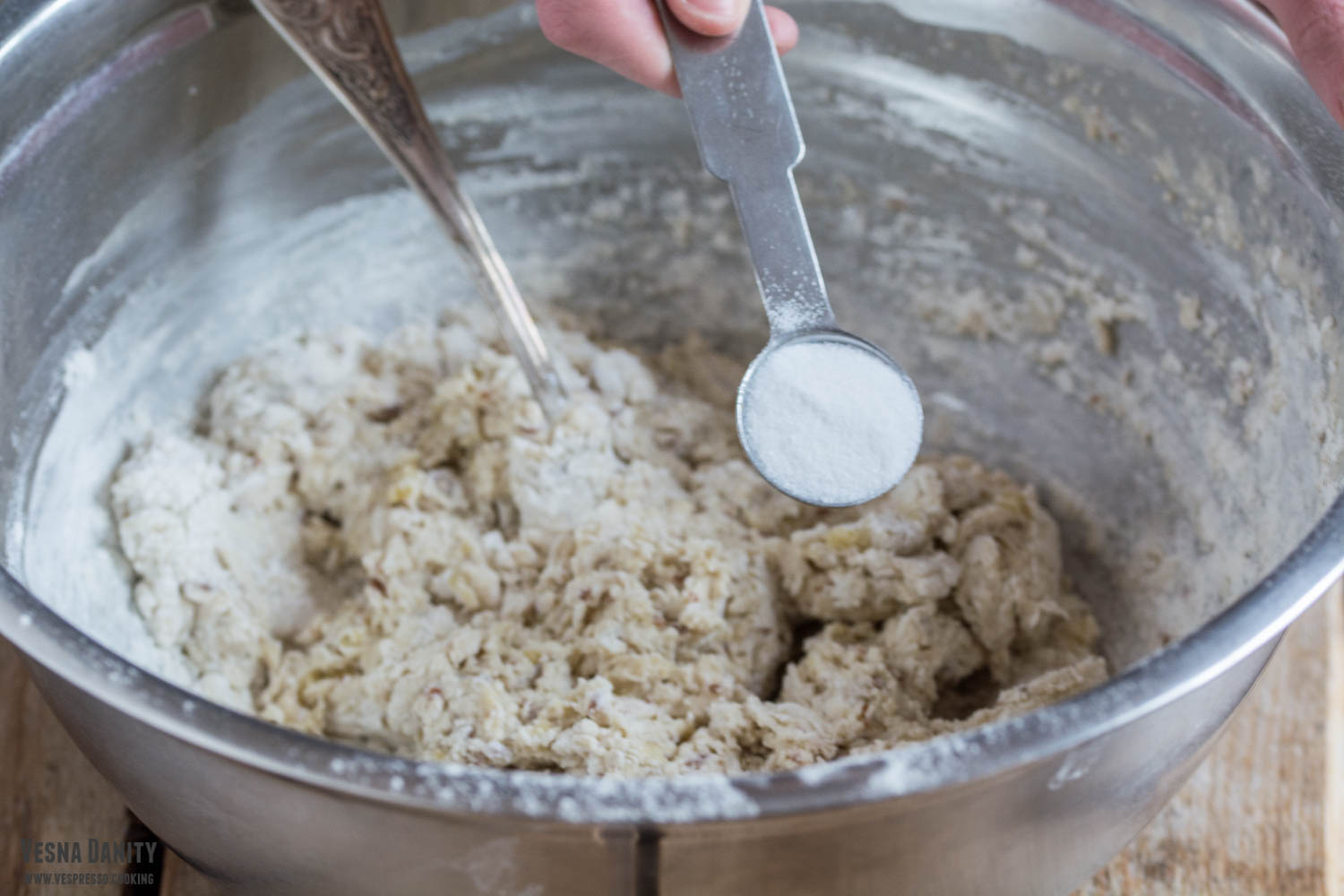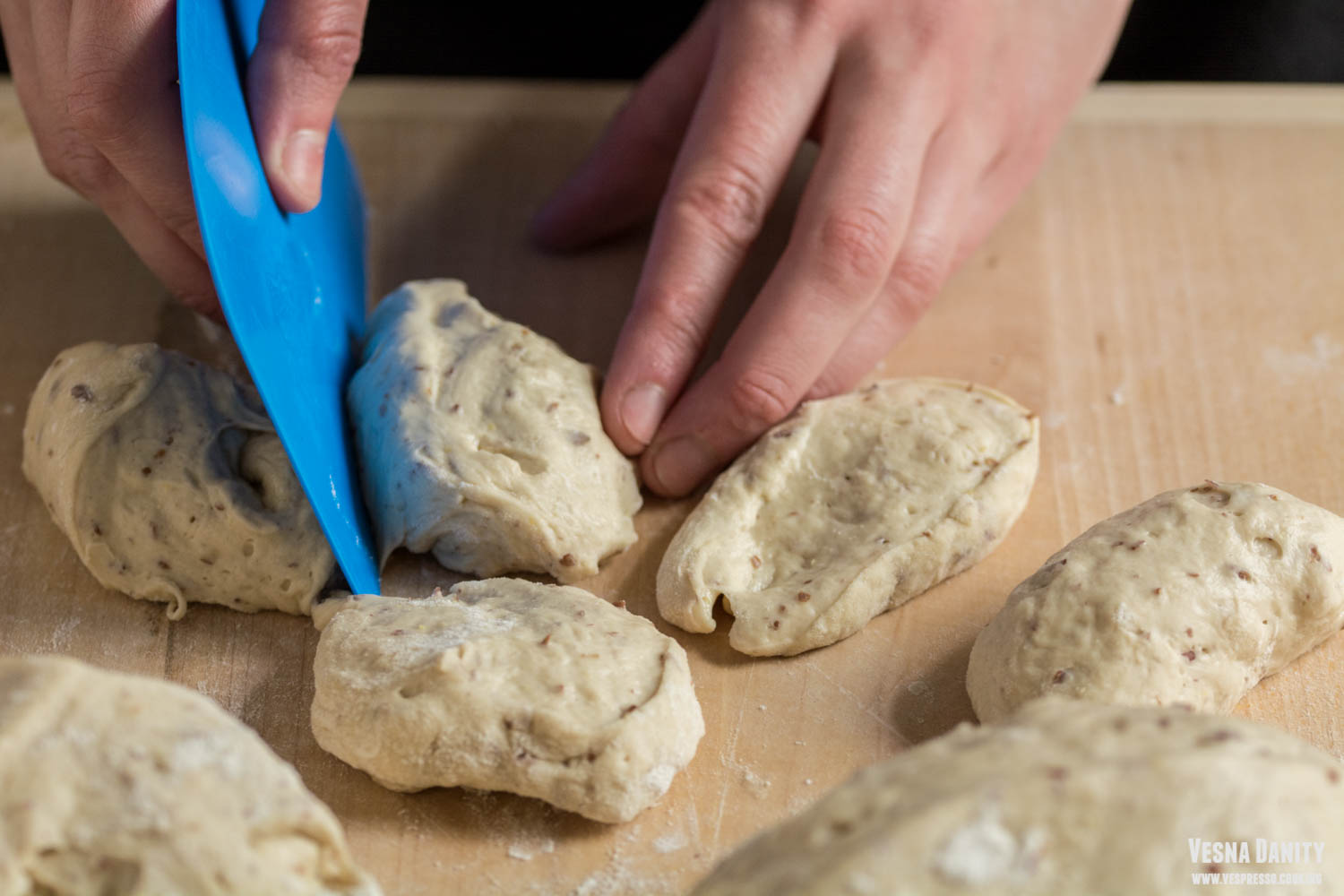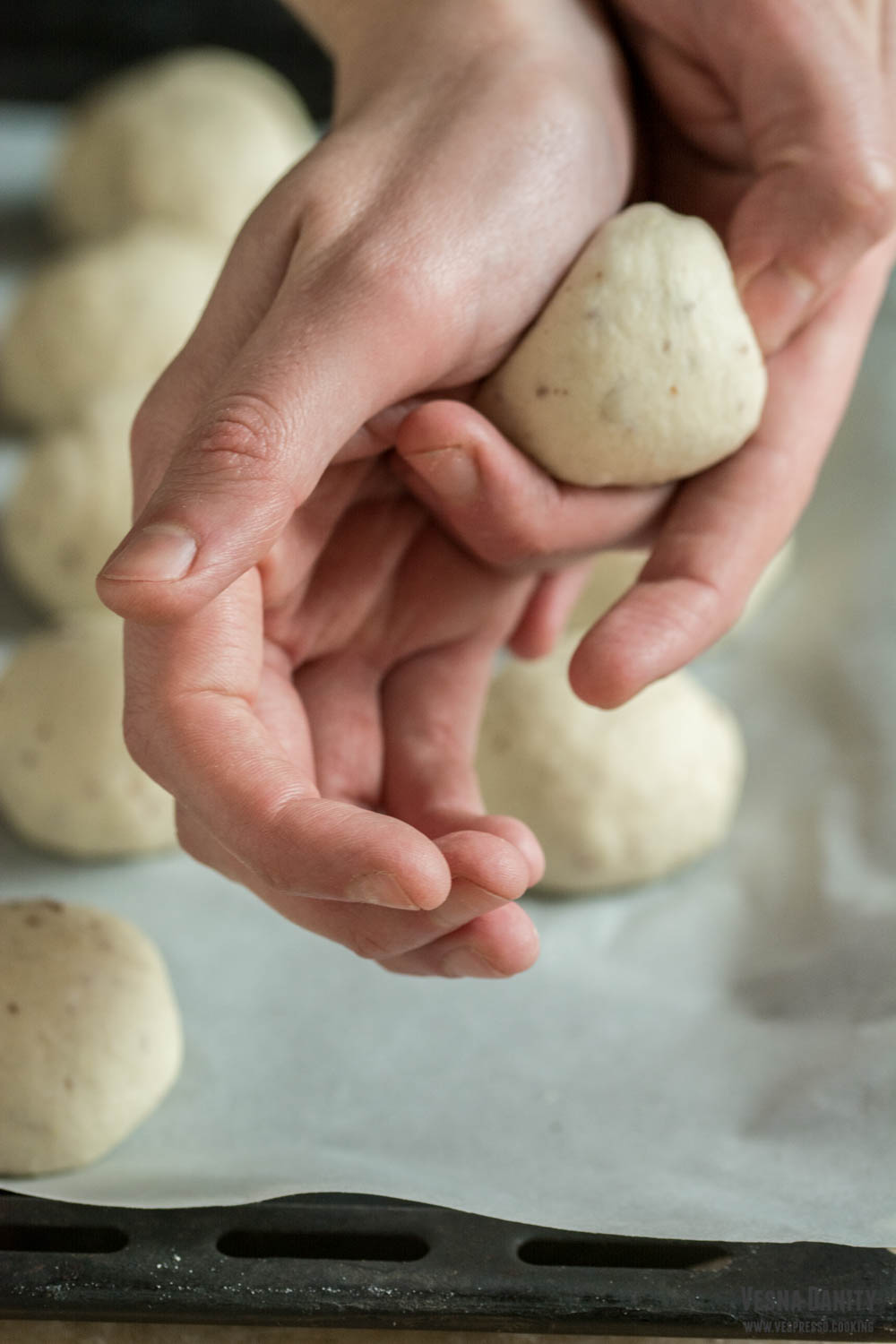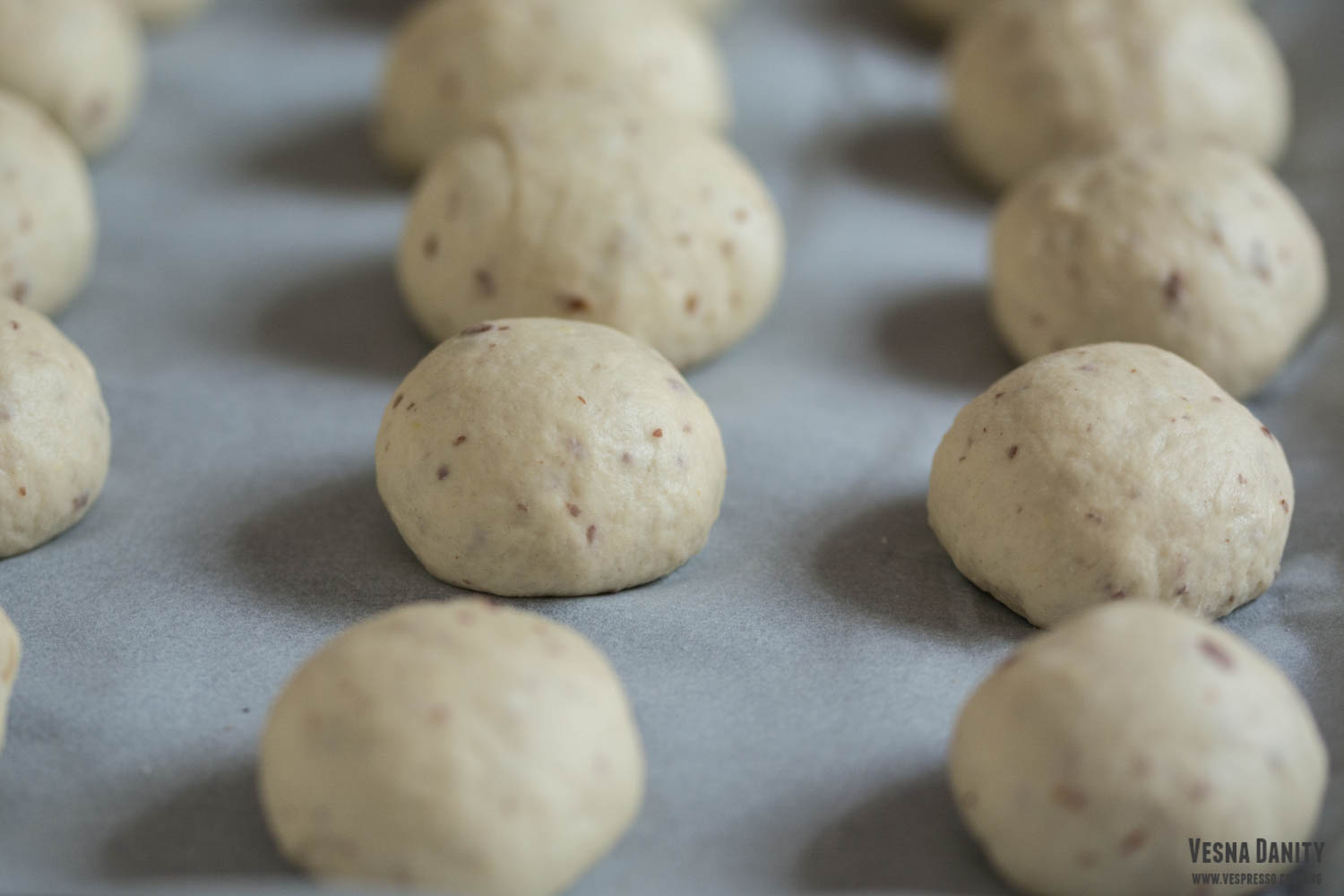 Method:
Egg substitute. Grind the flax seeds using a mortar and pestle. Add 3 Tbsp of water and leave aside for 5 minutes.
Activate the yeast. Heat the water and the milk in a small saucepan until lukewarm (36 – 38°C). Add the sugar and the yeast and leave aside for 5 minutes. The mixture should be frothy.
Sift the flour. In a large bowl sift the flour and make a well in the center. Add the oil, flax seed mixture and yeast mixture and mix with a fork.
Add the salt. Add the salt and continue mixing with your hands until you form a sticky ball.
Knead the dough. Bring the sticky dough on a floured working surface and knead it for 10 minutes. Use a dough scraper to knead the ball.
Proof. Place the dough in the bowl, cover with cling film and let it rise in a warm place until doubled in size (about 1 hour).
Form the buns. Heat the oven at 400°F/204°C (gas mark 6). After 1 hour, place the dough back on the working surface and knead vigorously to knock out the air bubbles. Divide dough into 20 pieces and shape them into 20 balls (I had 20 balls x 40g).
Rise. Place them on a tray lined with parchment paper and let them rise for about 30 minutes.
Garnish. Mix the milk with the sugar, heat the liquid slightly and give them a quick wash. Sprinkle some black sesame seeds.
Bake. Bake them in the preheated oven for 20 minutes or until golden. Let them cool for 30 minutes before serving.
Source: www.thehealthyfamilyandhome.com