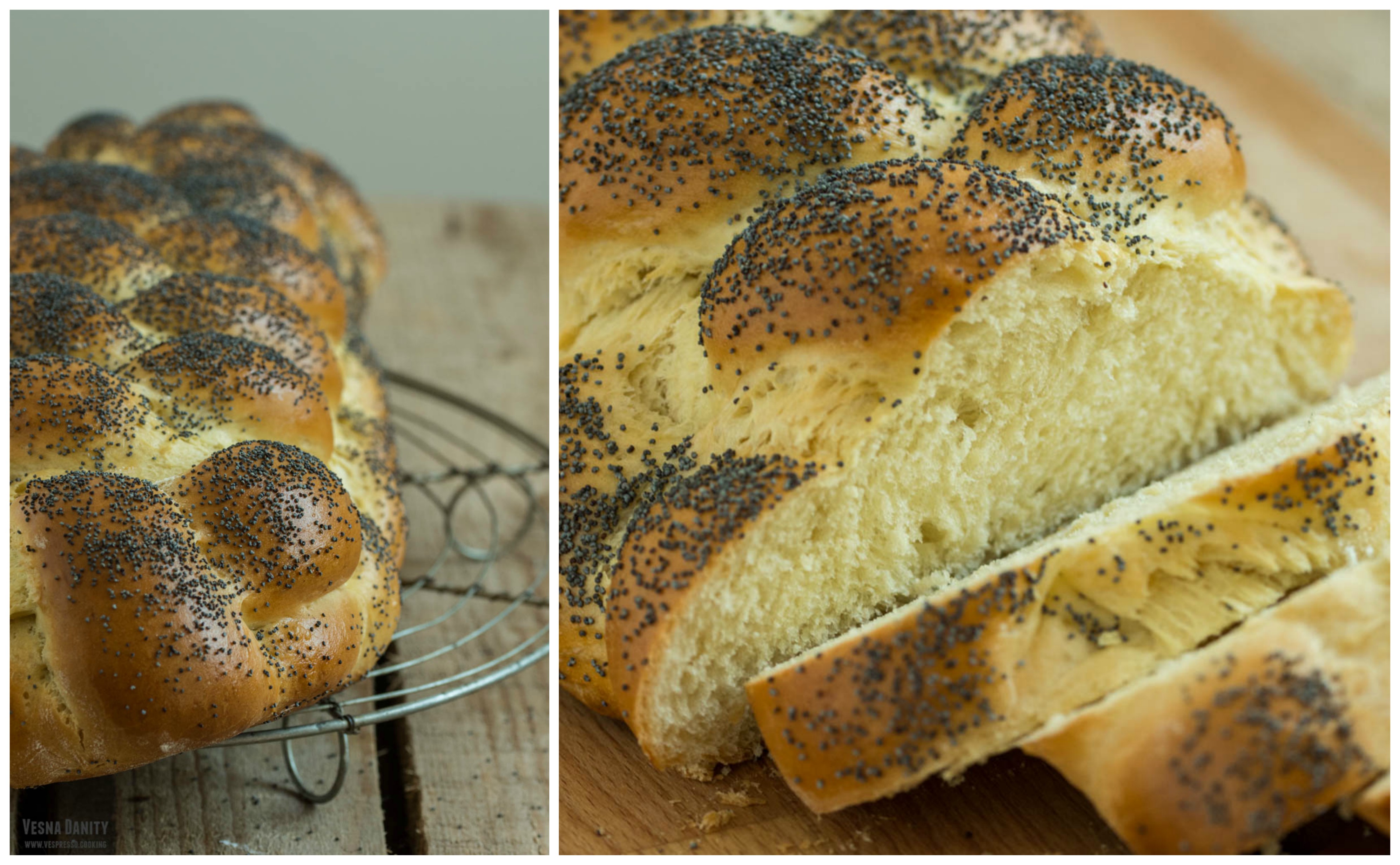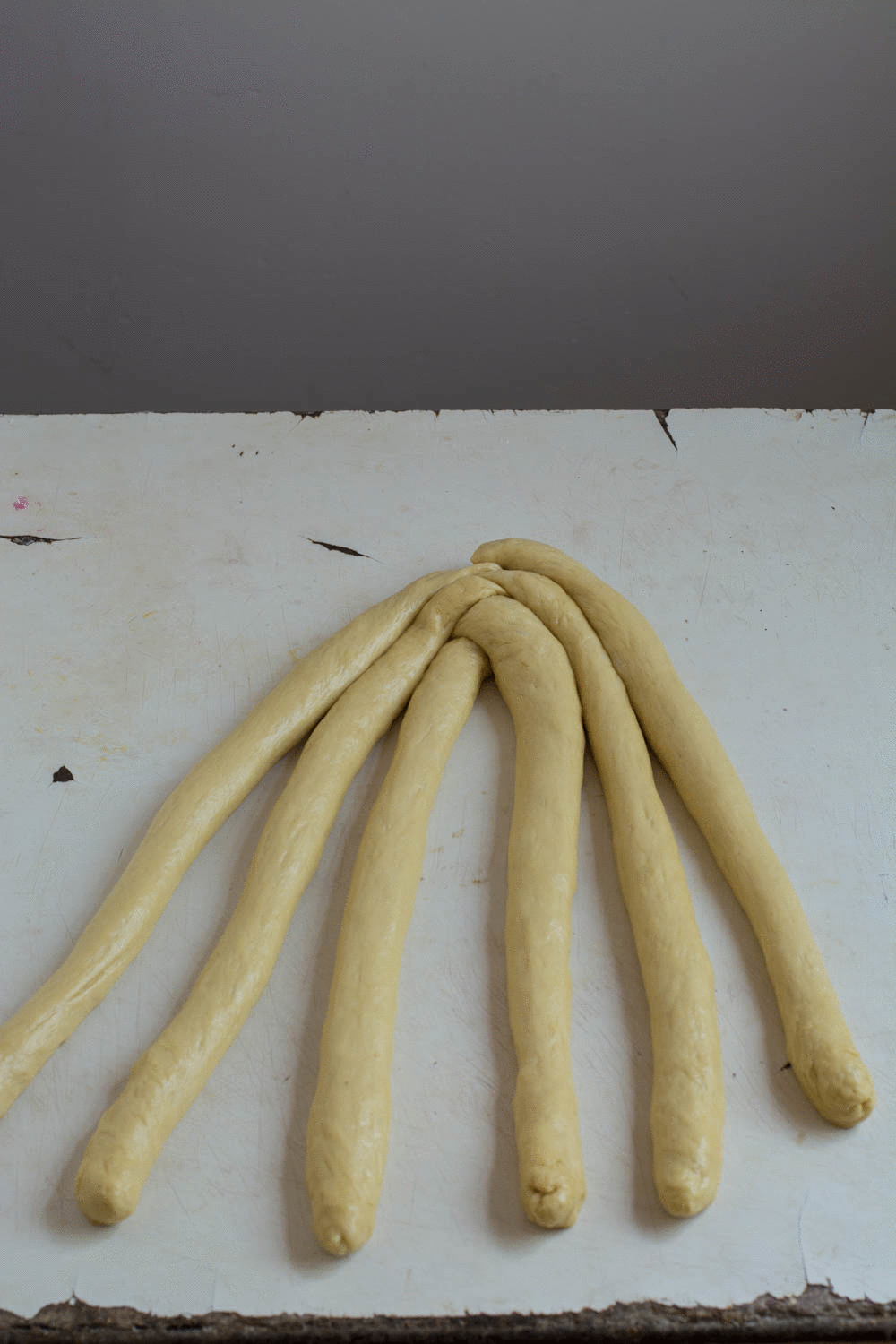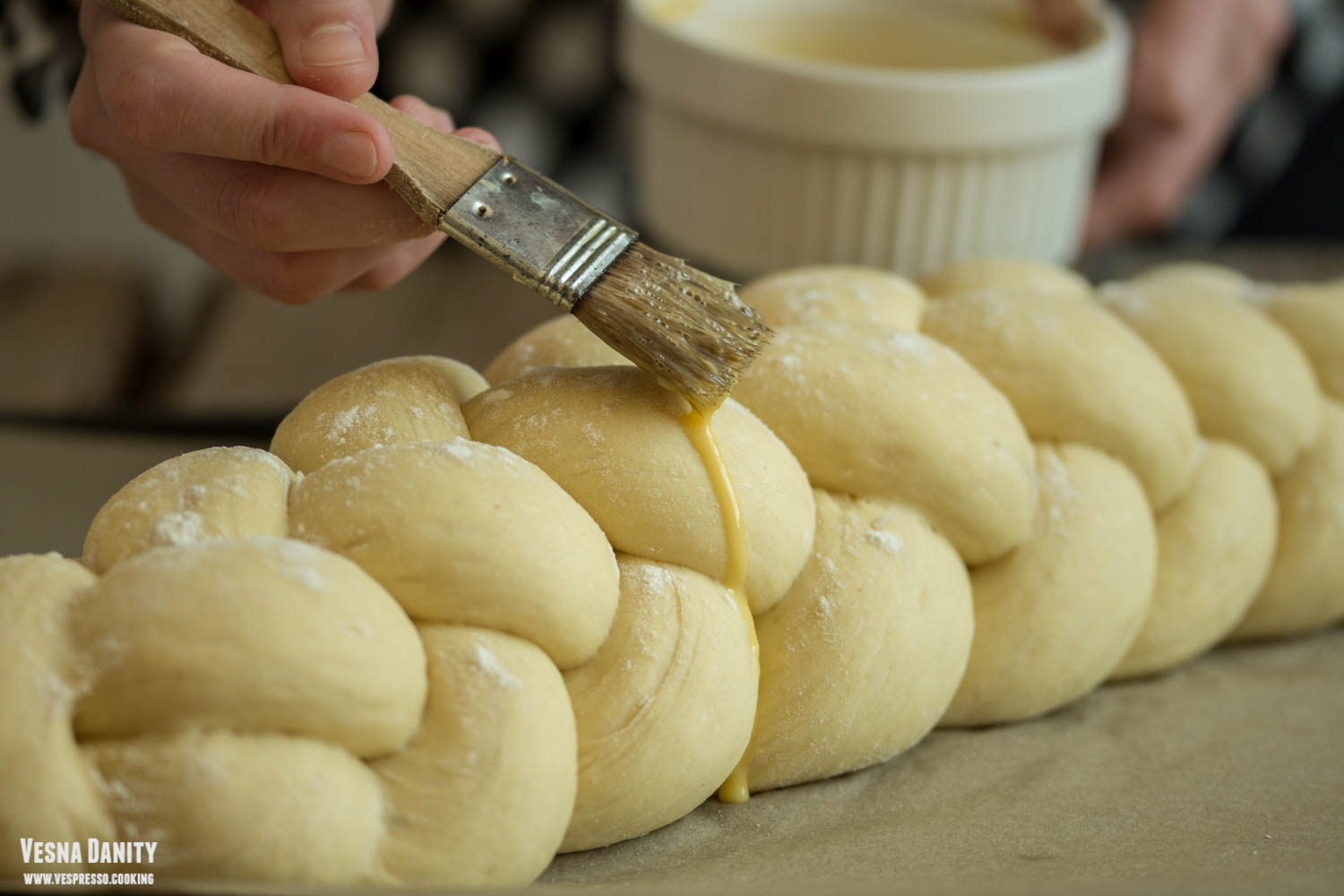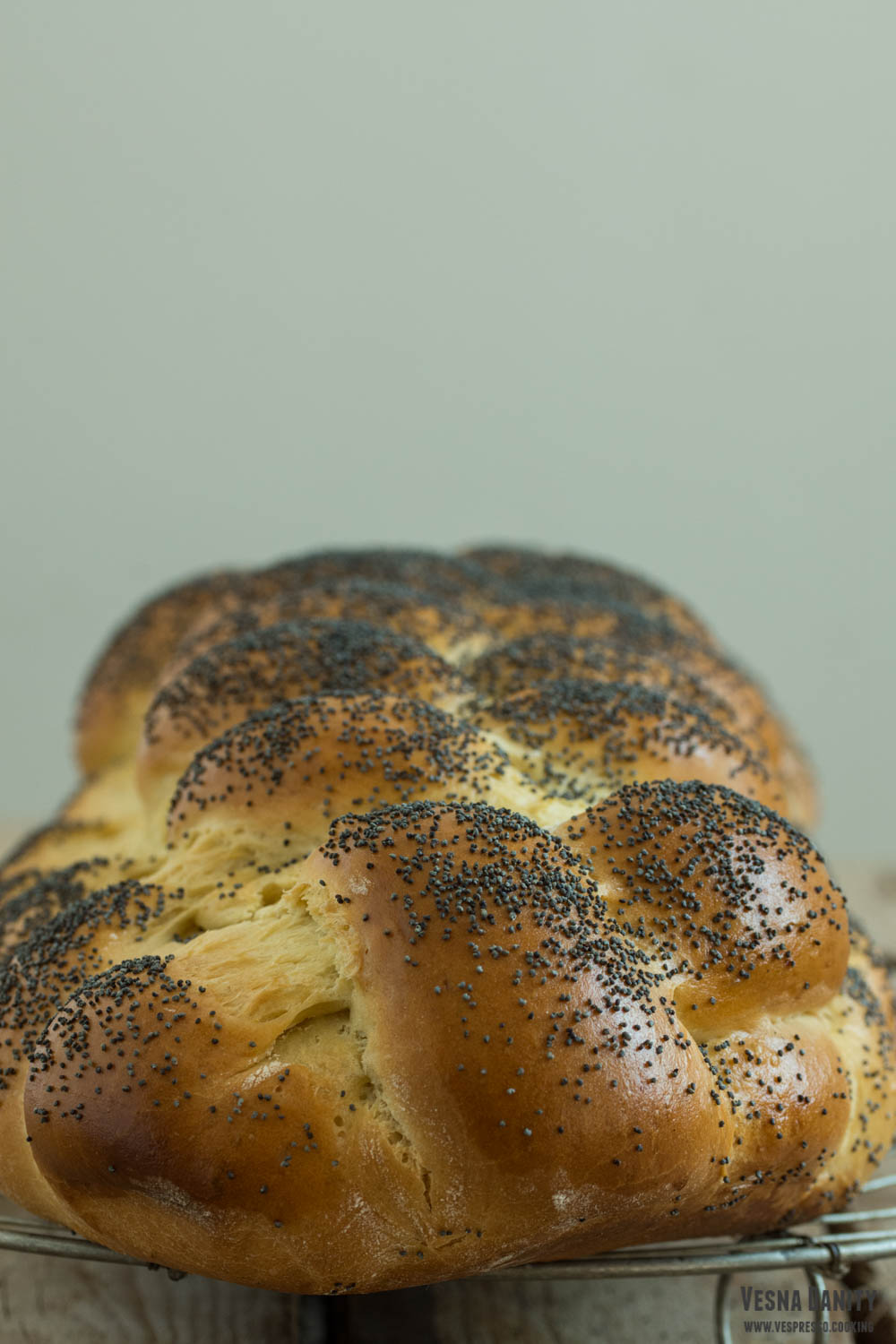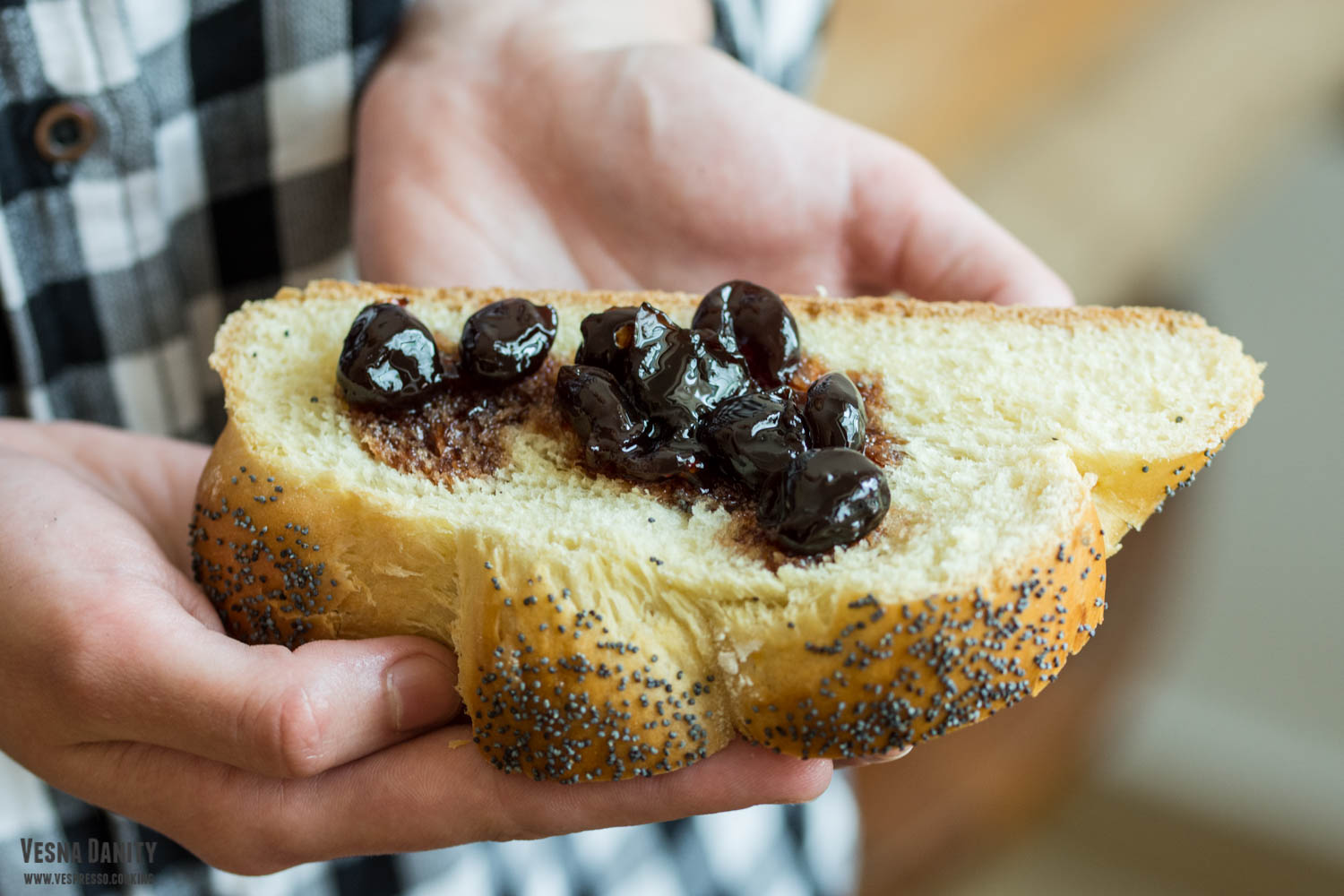 Challah is a braided bread made traditionally in the Jewish cuisine. This spectacular bread has a golden-brown, shiny crust and a airy and pilowy slightly sweet interior. It's more than possible I've made challah more than two dozen times, in fact I bake it each and every time I want to surprise my guests. Beside the wow factor, this bread surprizes with its amazing taste as well.
Besides the usual ingredients, such as flour, water, salt, yeast and sugar, this bread is usually enriched with vegetable oil or melted butter and eggs,  which give challah a golden color and an unmistakable richness. These ingredients also allow this bread to remain soft for several days. If you've never tried to make challah before, I encourage you with all my heart to give it a try!
Ingredients (for a 45x15cm loaf):
630g all-purpose flour (22 oz)
225ml lukewarm water (8 oz)
1 satchel active dry yeast (7g)
2 Tbsp granulated sugar (30g)
1 1/2 tsp salt (8g)
55ml vegetable oil (2 oz)
4 egg (2 egg + 1 yolk for the dough and 1 egg for the wash)
2 – 3 Tbsp poppy seeds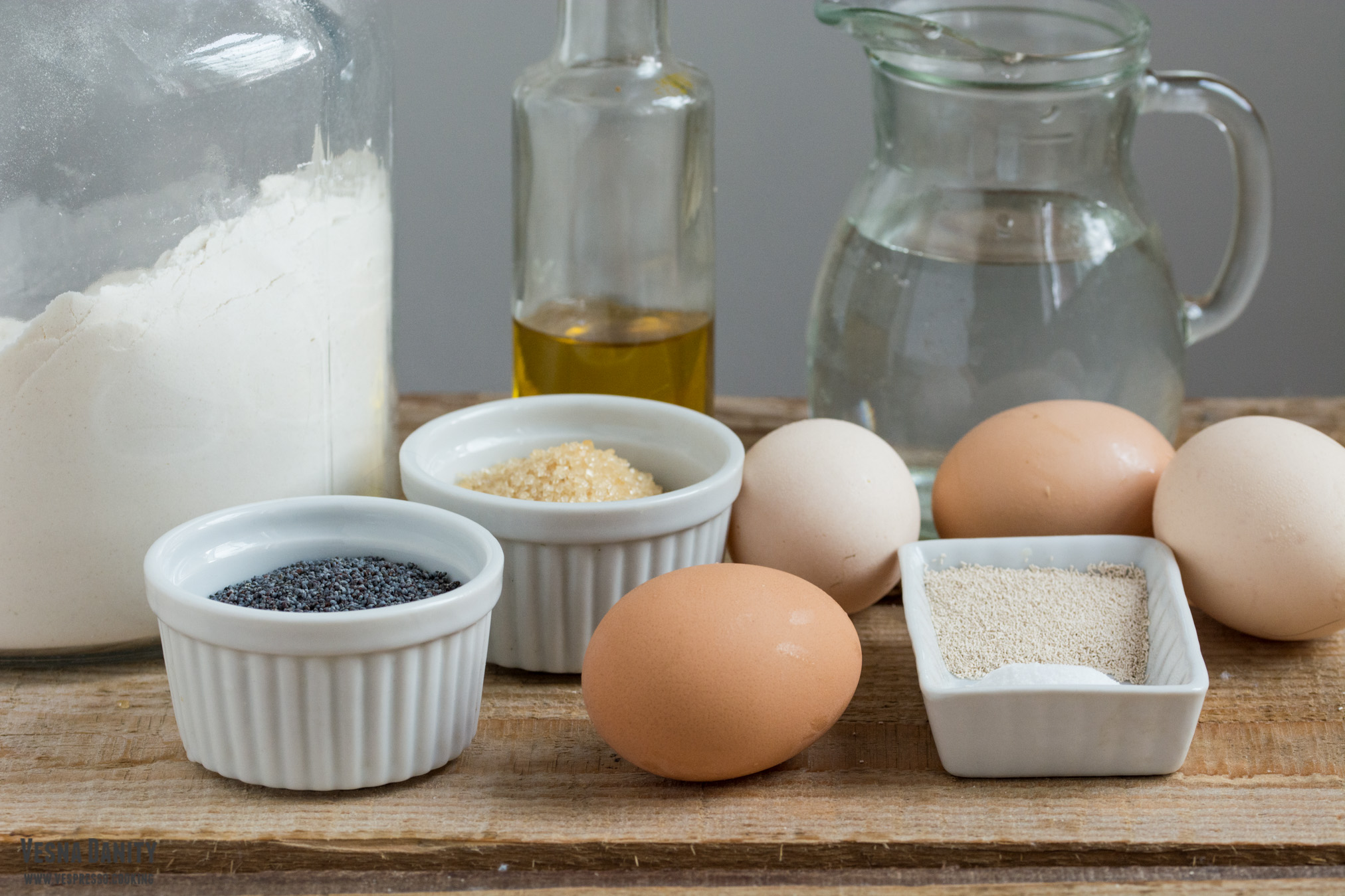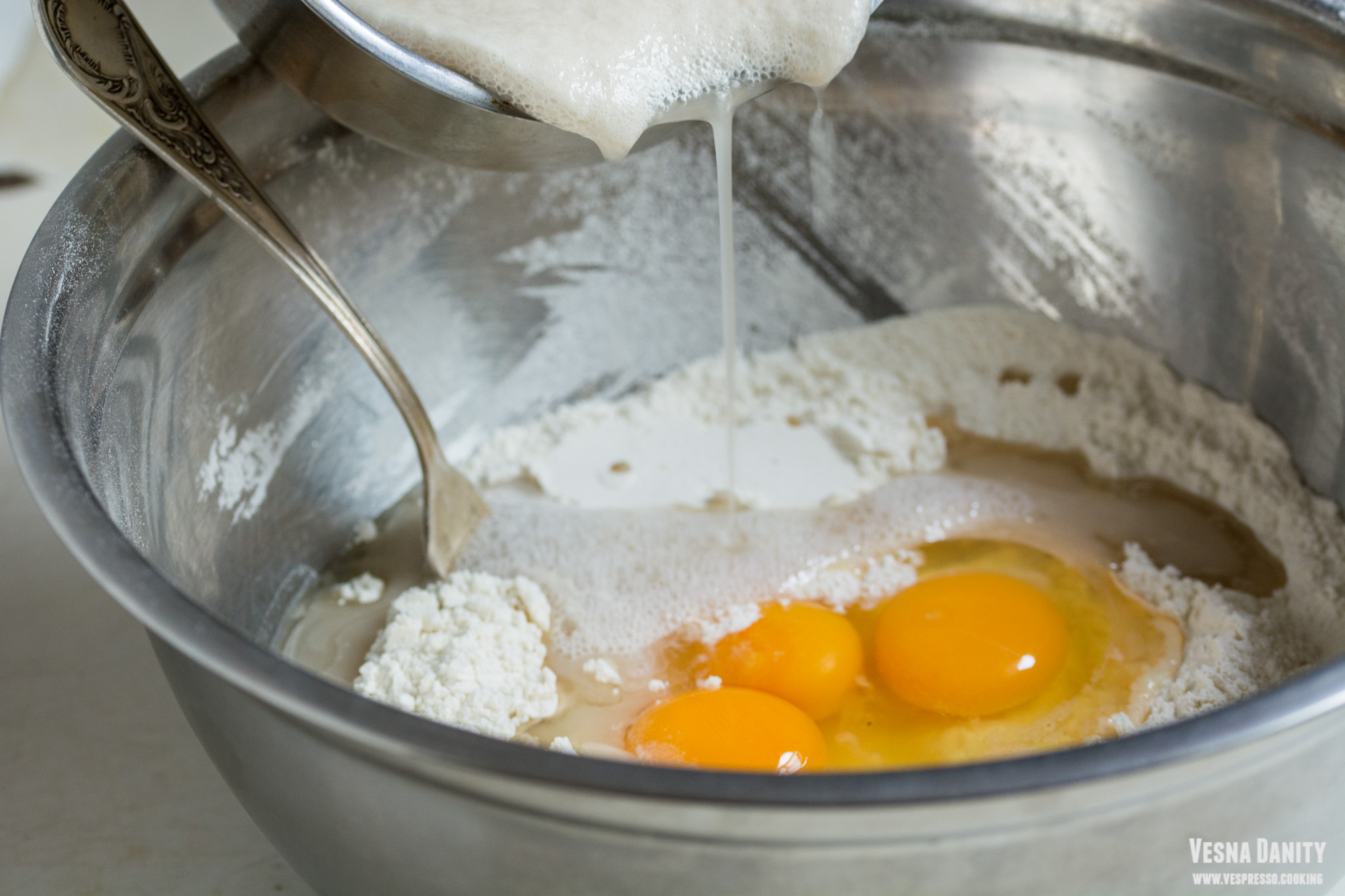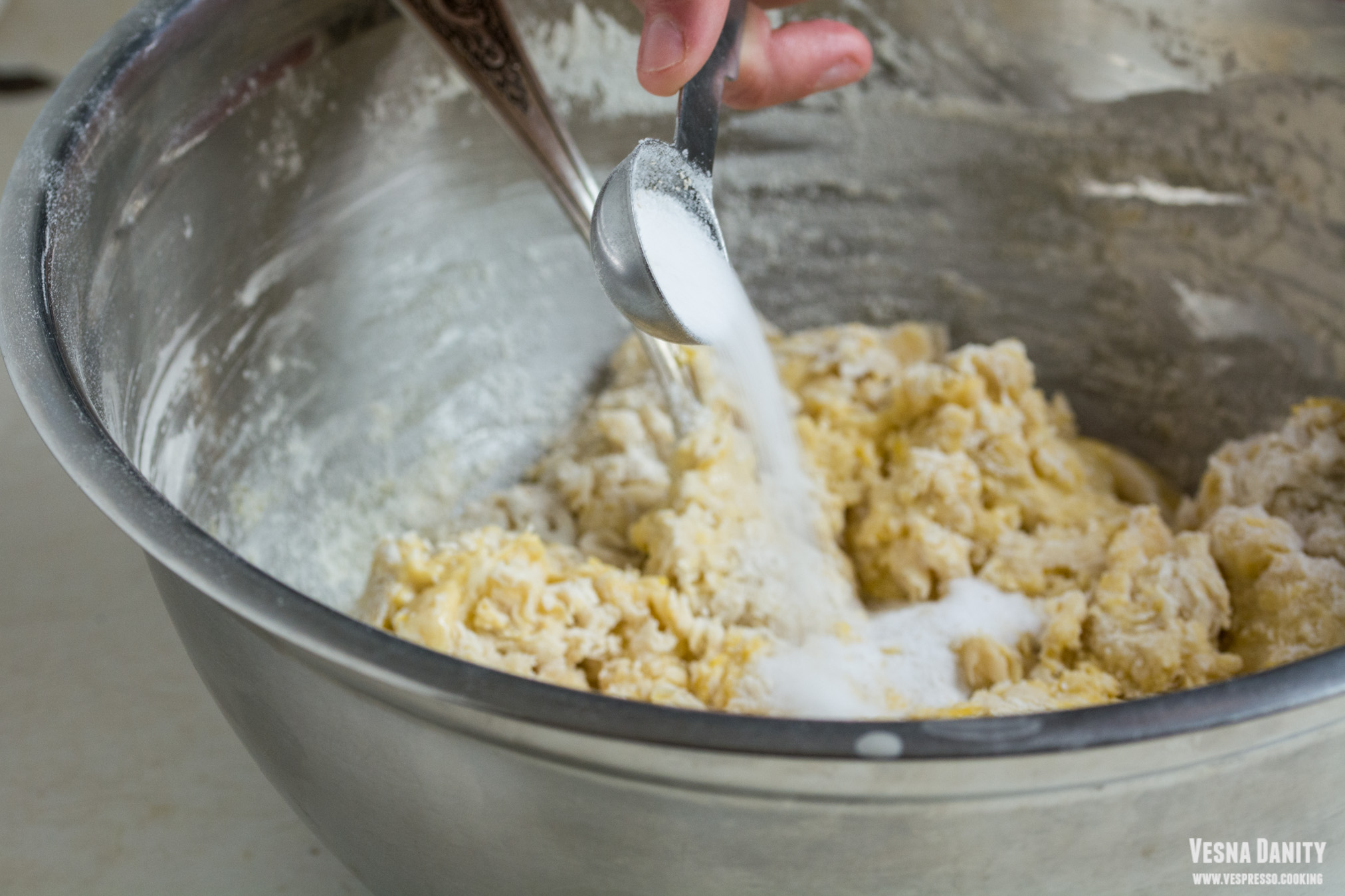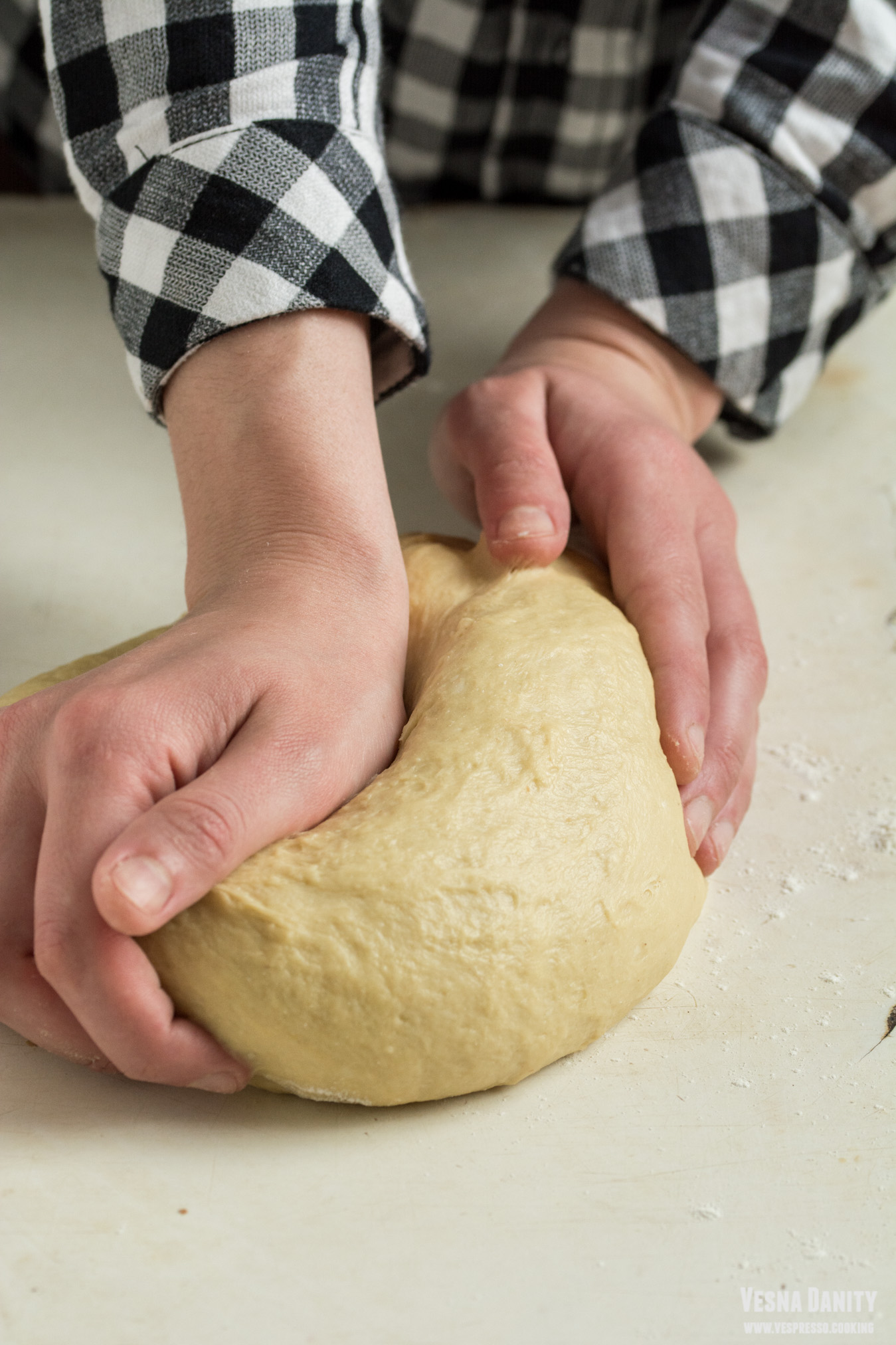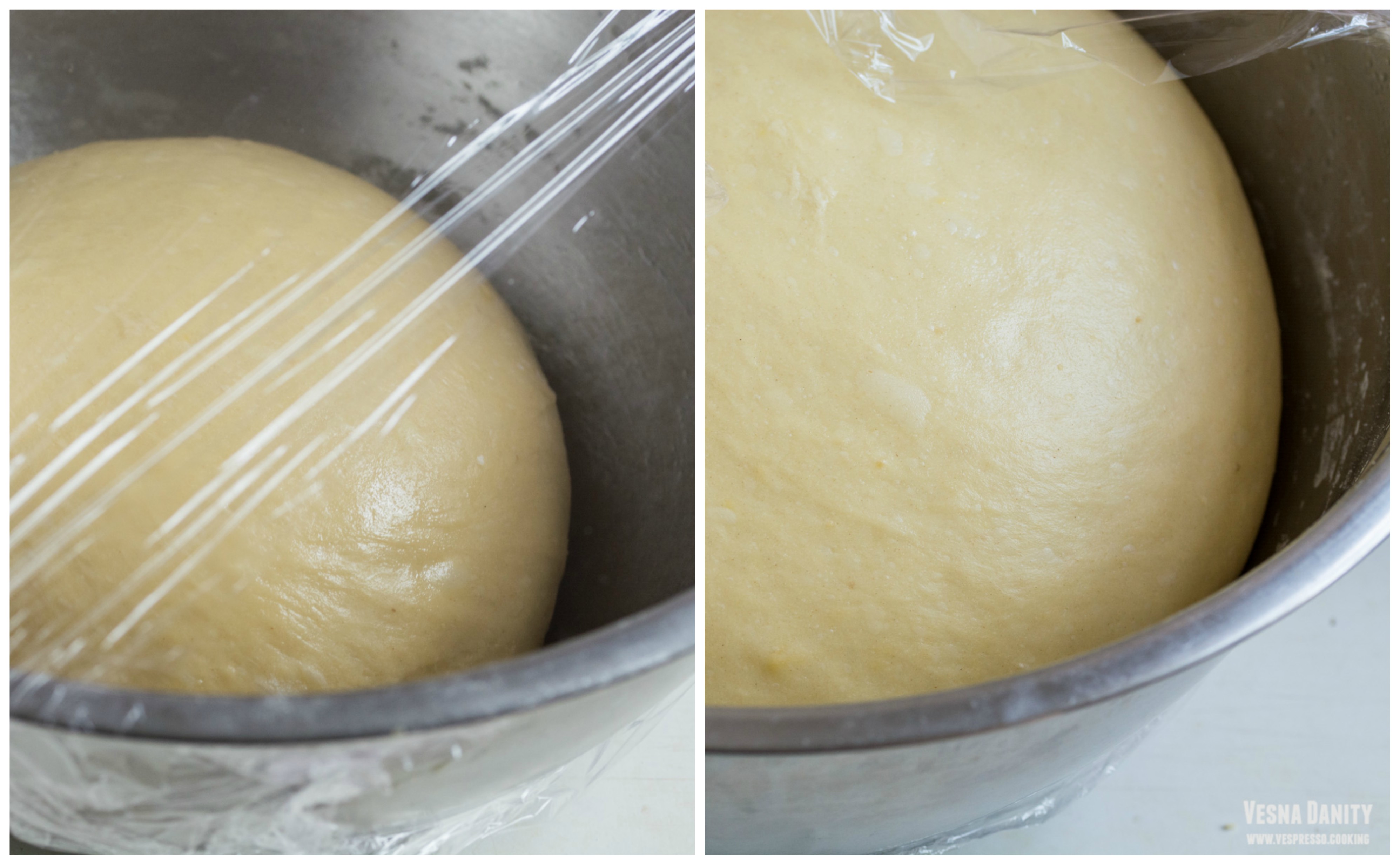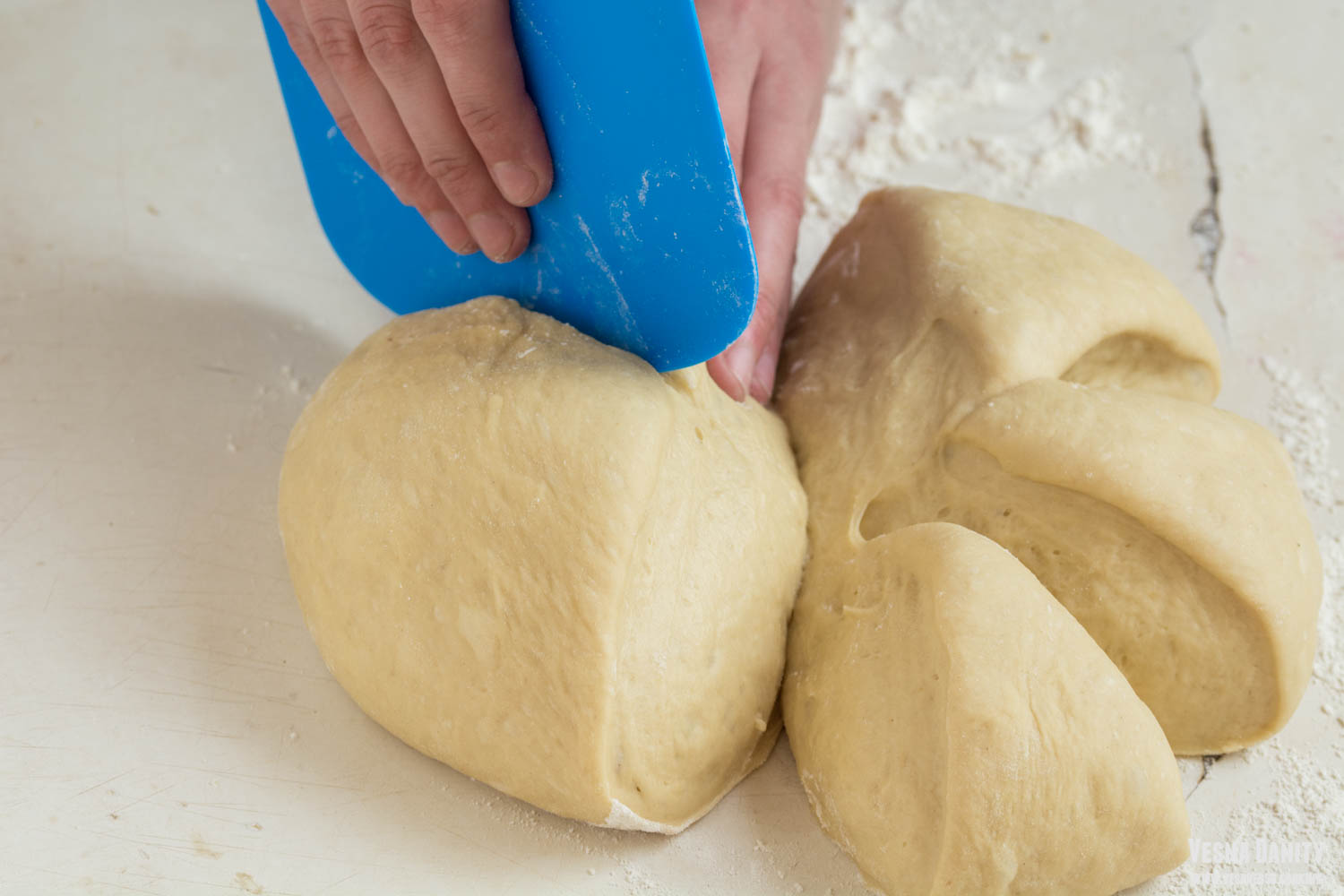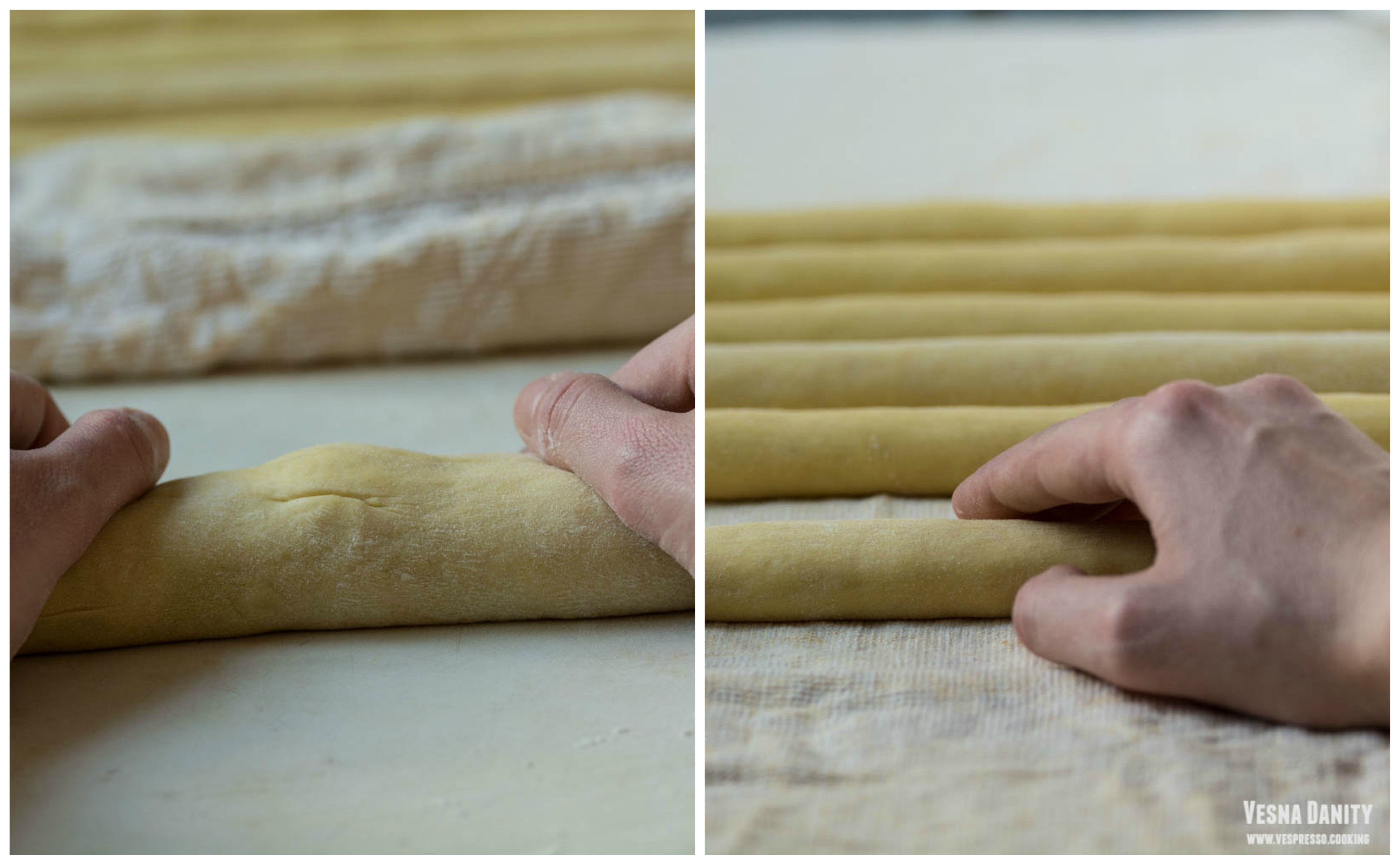 Method:
Activate the yeast. In a small bowl combine water, sugar and yeast and let aside for 10 minutes. After 10 minutes, the mixture should be frothy.
Form the dough. In a large bowl sift the flour and make a well in the center. Add the yeast mixture (point 1) and the oil, 2 eggs and 1 yolk and mix with a wooden spatula. Add the salt and continue mixing until you form a ball.
Knead the dough. Bring the dough on a floured working surface and knead it for 5 minutes. After 5 minutes, the dough should be smooth.
Let the dough rise. Place dough in the bowl, cover with a clean towel and let it rise in a warm place for about 90 minutes (or until doubled in size).
After 90 minutes, place the dough back on the working surface and knead vigorously to knock out the air bubbles.
Form the ropes. Divide the dough into 6 pieces. Shape each piece into a ball. Elongate each ball of dough with your hands until you form a 45cm rope. Proceed the same with the rest of the dough.
Braid the loaf. For a six-rope braid, I'll leave you below the step by step pictures, as well as a gif.
Preheat the the oven at 180°C / 350°F (gas mark 4).
Place the loaf on a parchment paper-lined tray. Cover with a clean towel and let it rise for about 45 – 60 minutes.
After about 1 hour give the apply egg wash and sprinkle with poppy seeds.
Bake it in the preheated oven for about 30 minutes or until golden brown.
Place it on a wire rack and let it cool down for about 30 minutes before slicing.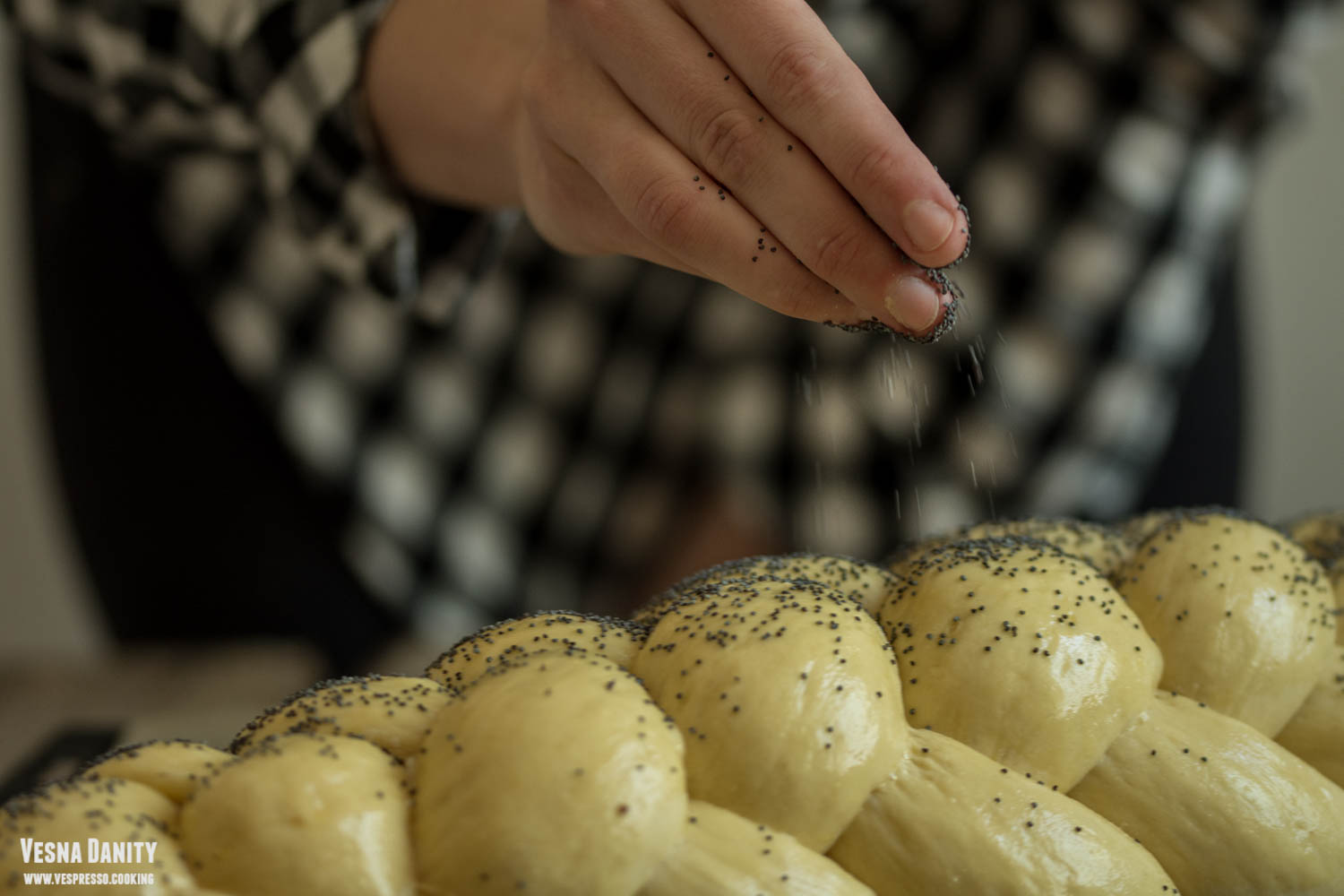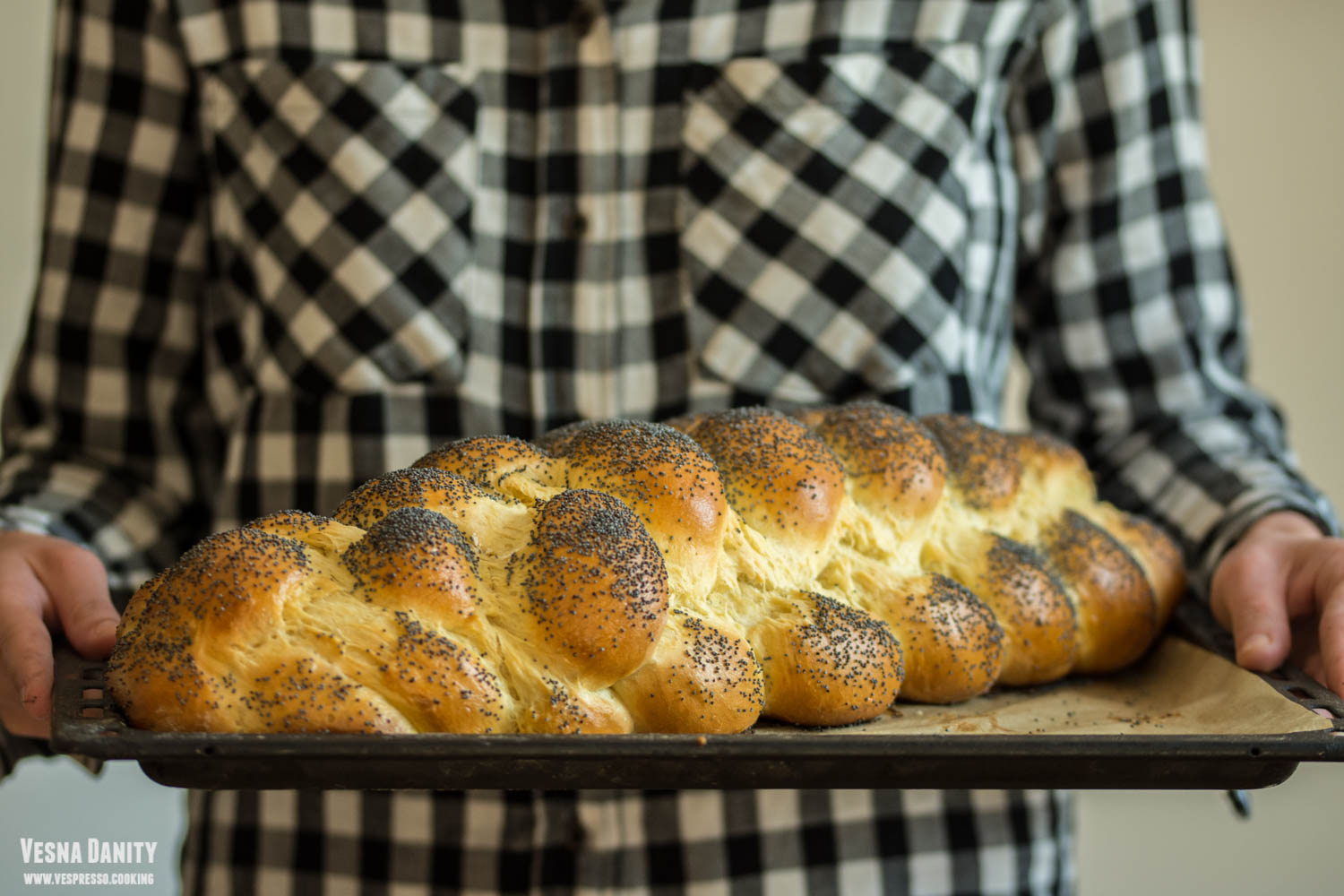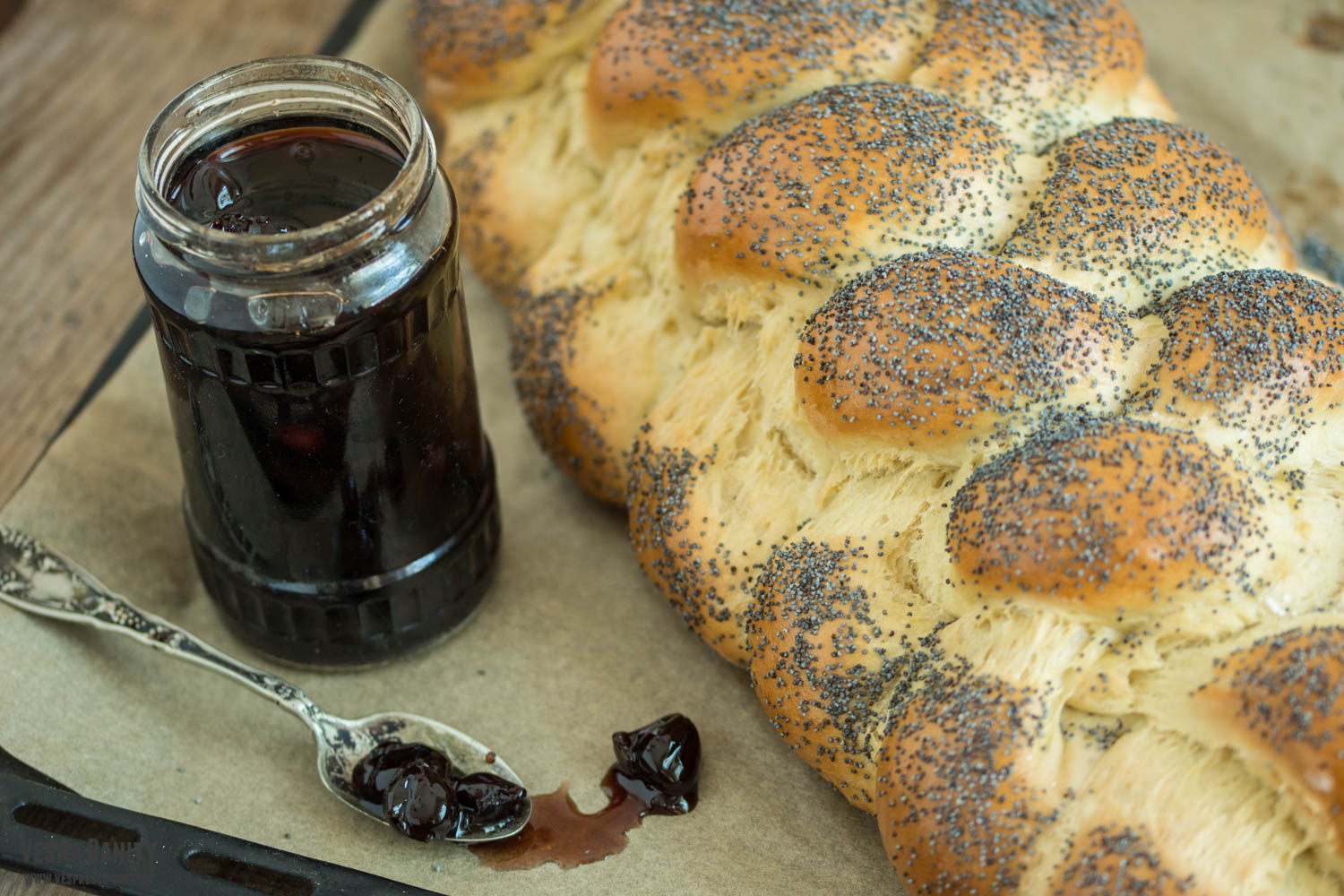 Source: www.thekitchn.com