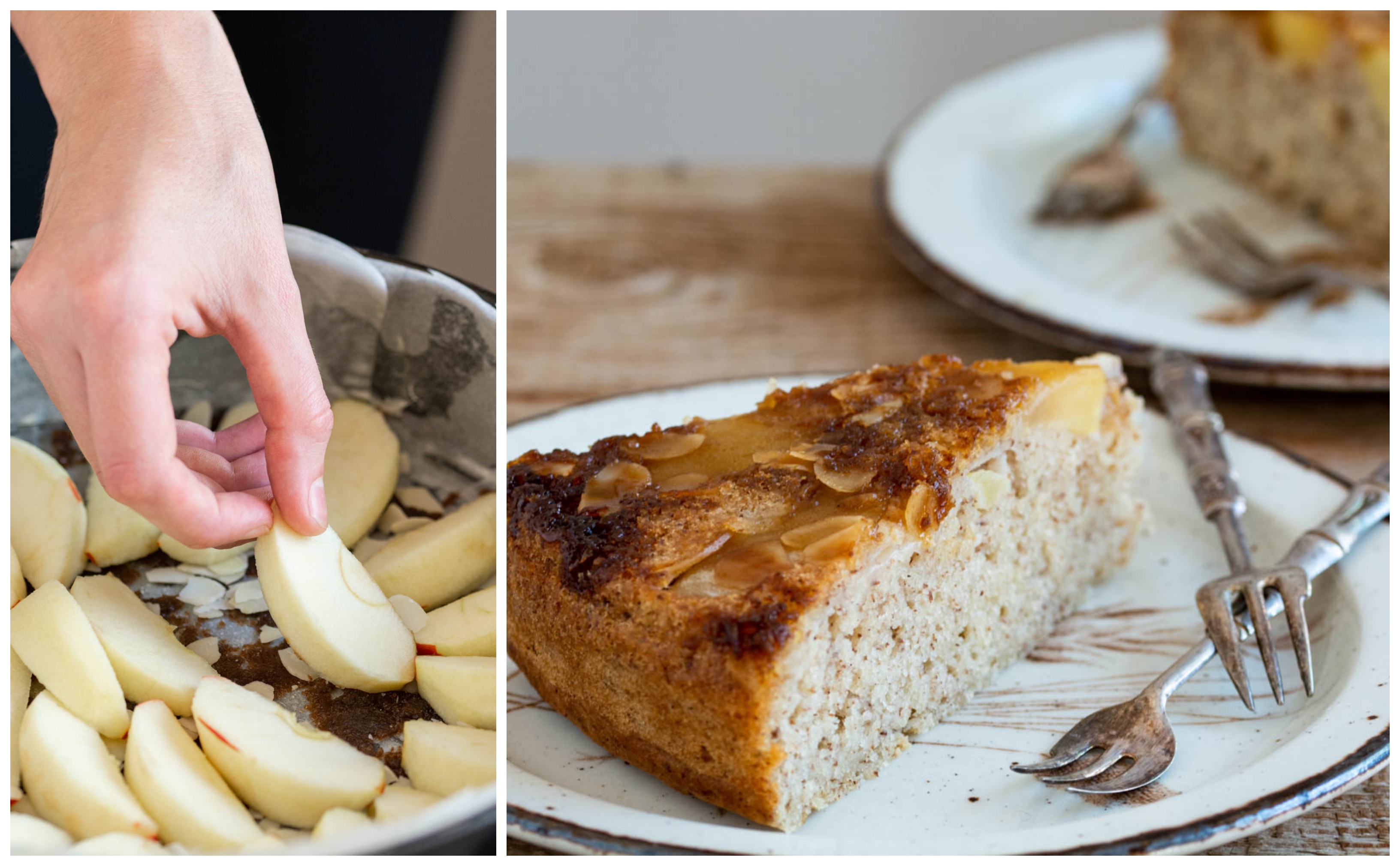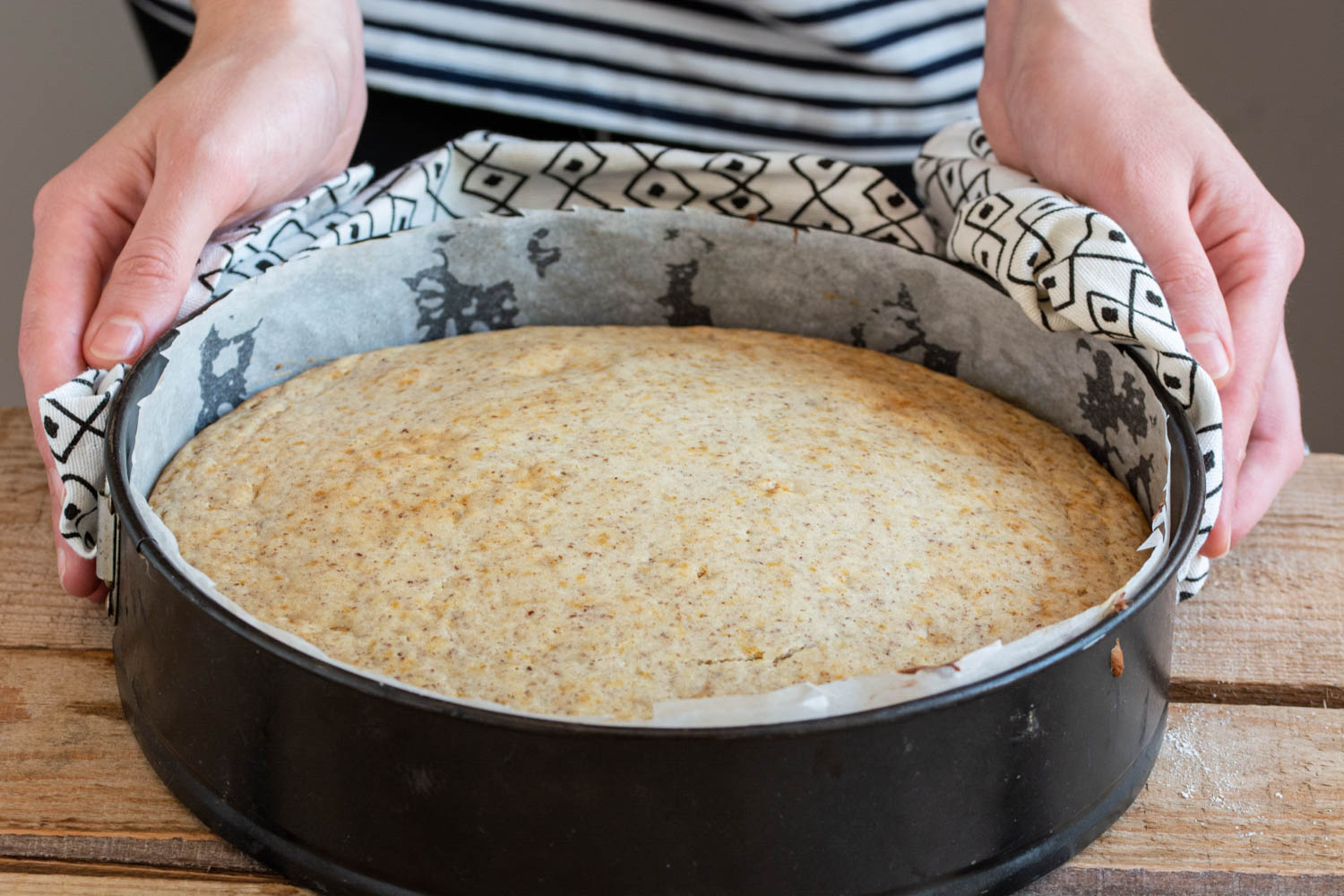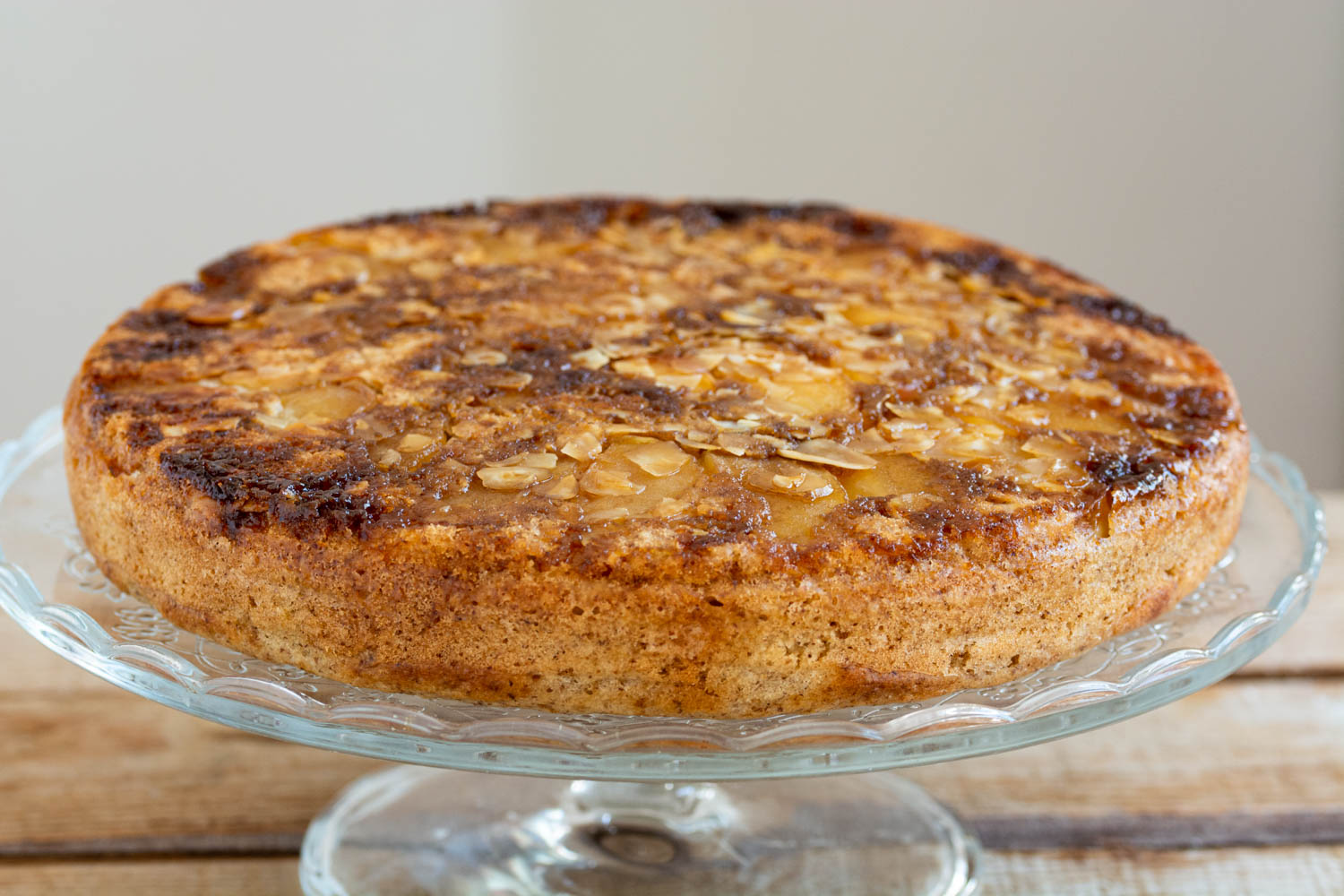 It's been about 2 years since I've first made this awesome vegan upside down apple cake, and since then I've been searching ways to improve the recipe. I've tried a gazillion recipes, each one with its own shortcomings and at one point it seemed like I would never find the perfect texture and taste. But at last my prays were answered and I might have achieved the perfect result: a generous layer of apples dressed in a decadent salted caramel, hiding a tender and fluffy vegan sponge.
This upside down apple cake is perfect in its own simplicity, and it's so quick and easy to make. I bake it all year round, during spring I use strawberries, during summer I choose peaches, figs for fall and canned pineapple does the trick all winter long. Honestly, sky is the limit regarding the fruit base. Let's get to business, shall we…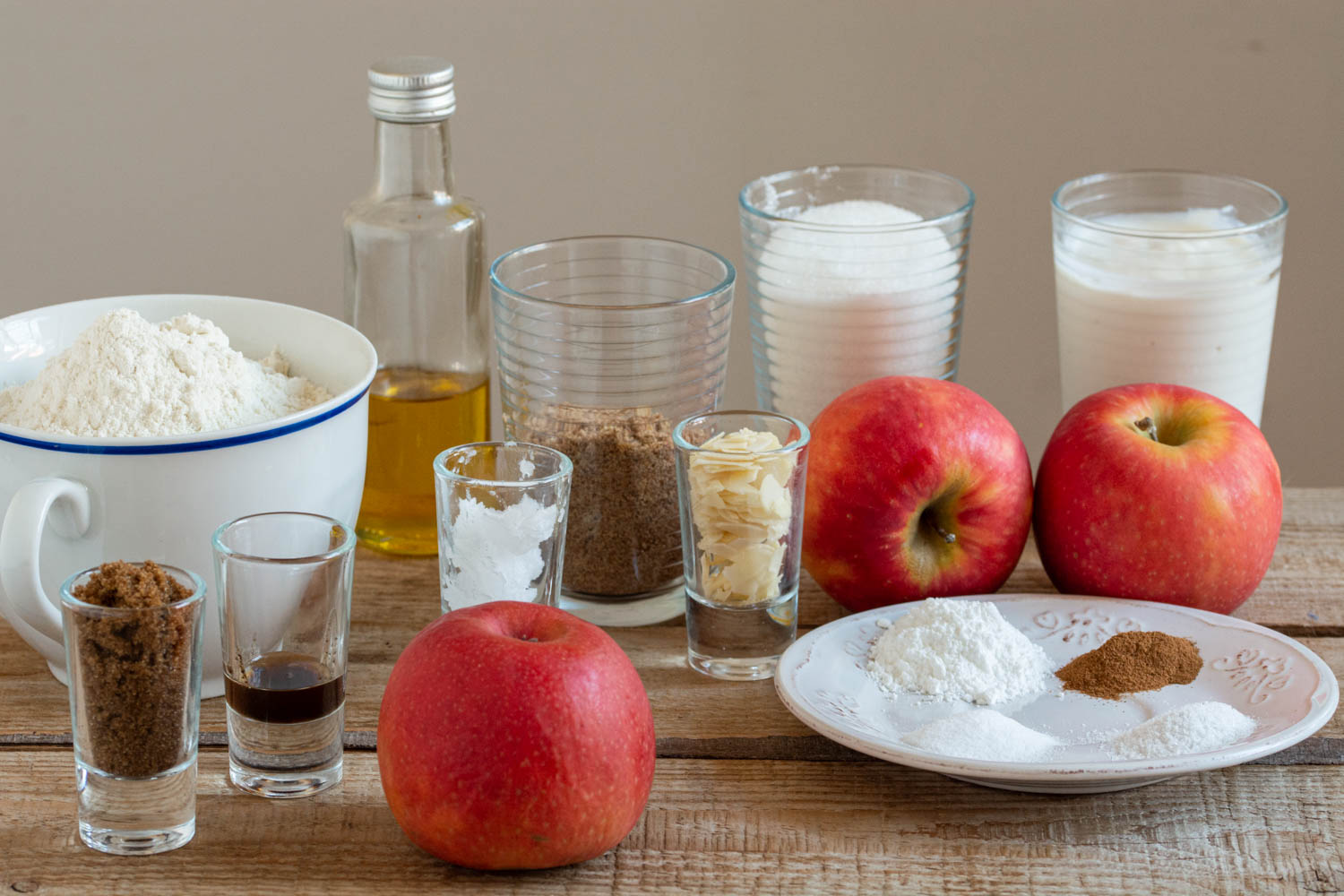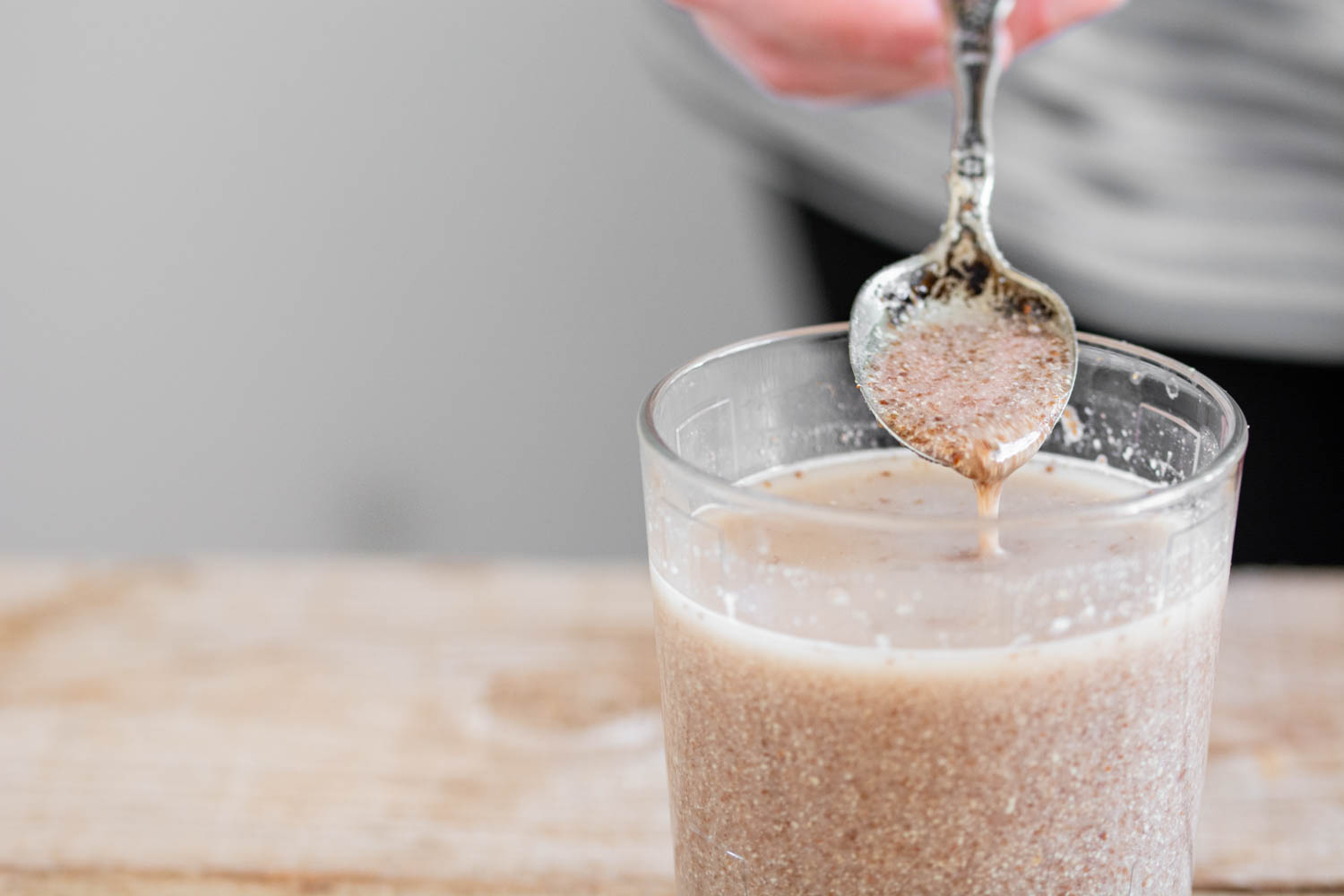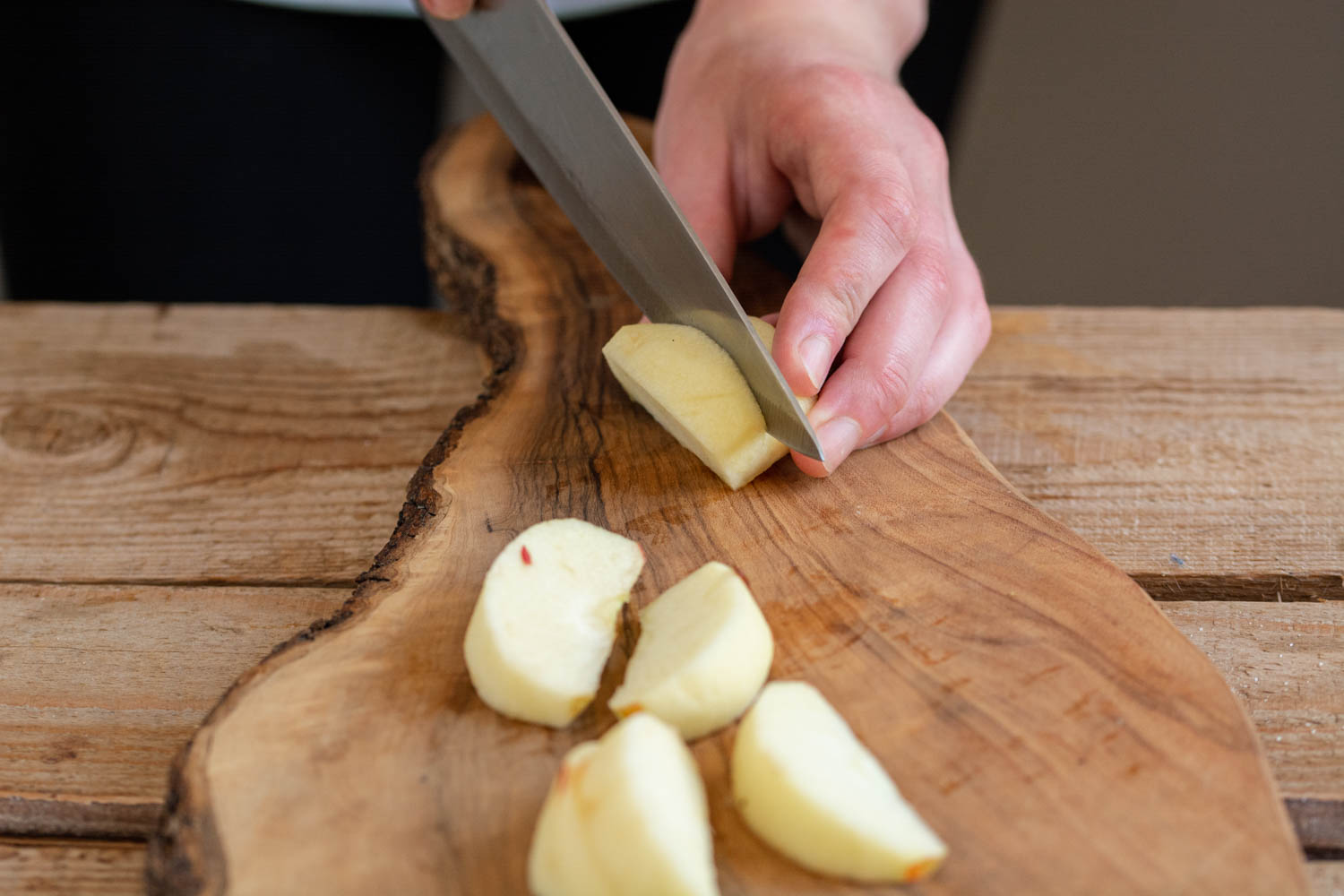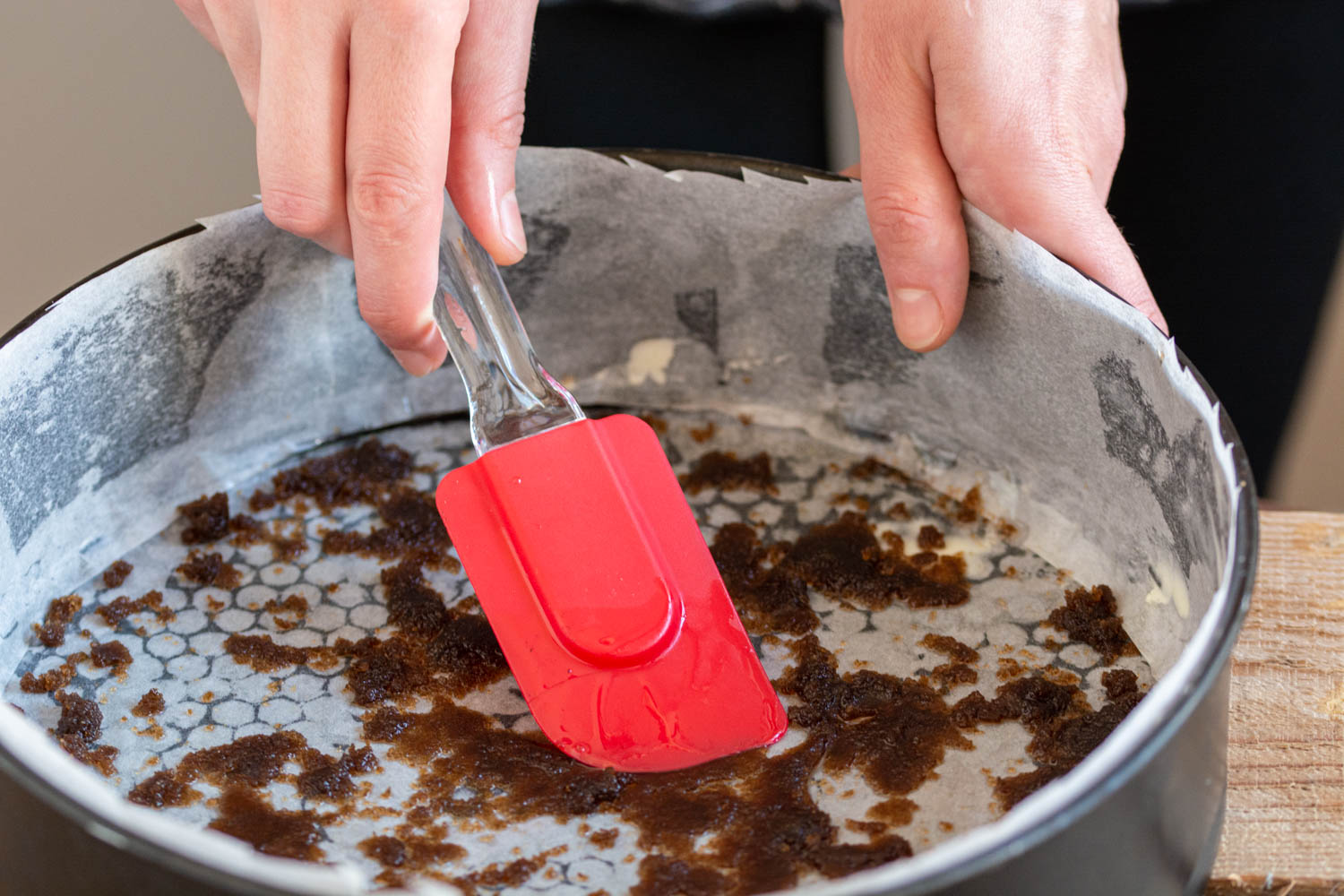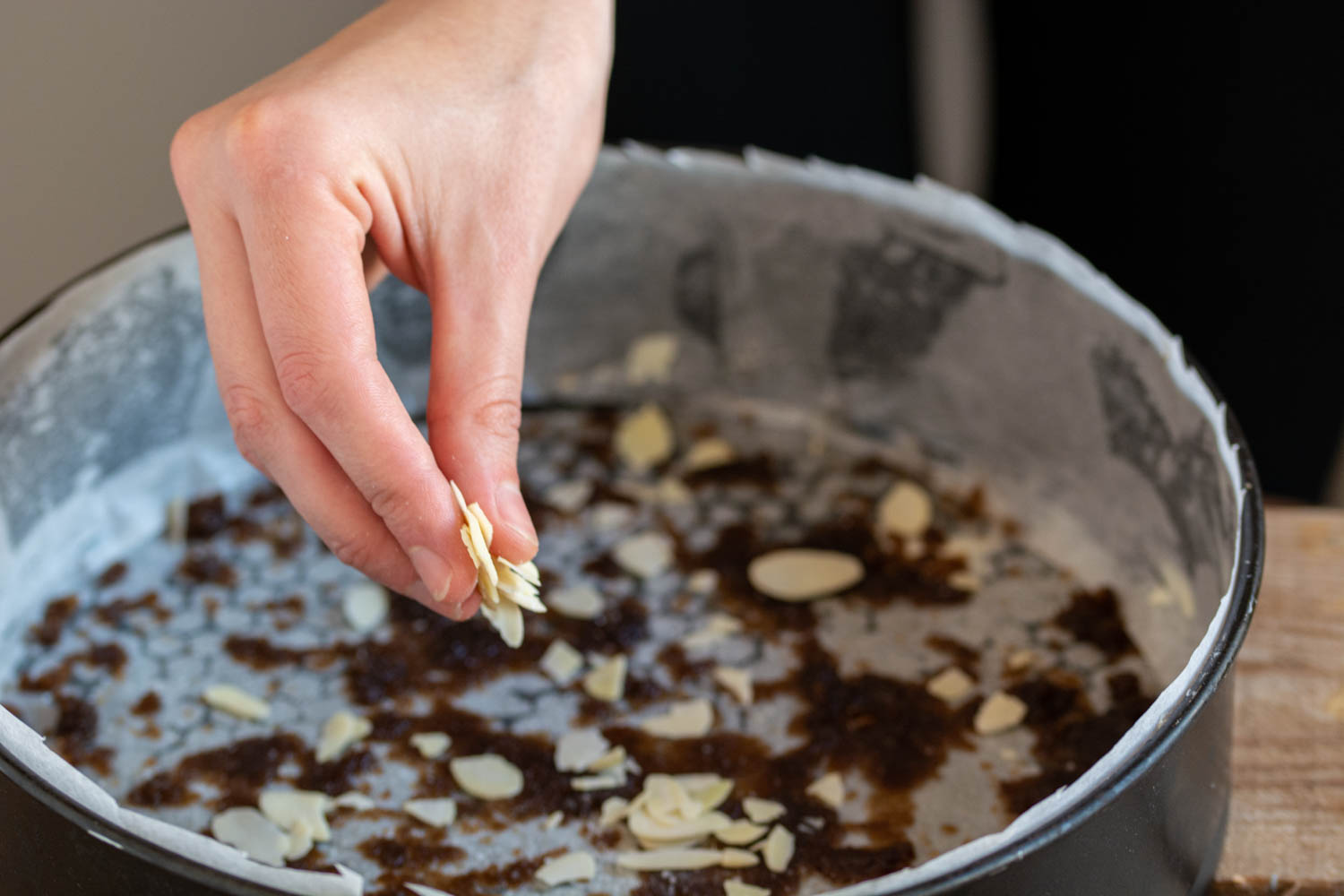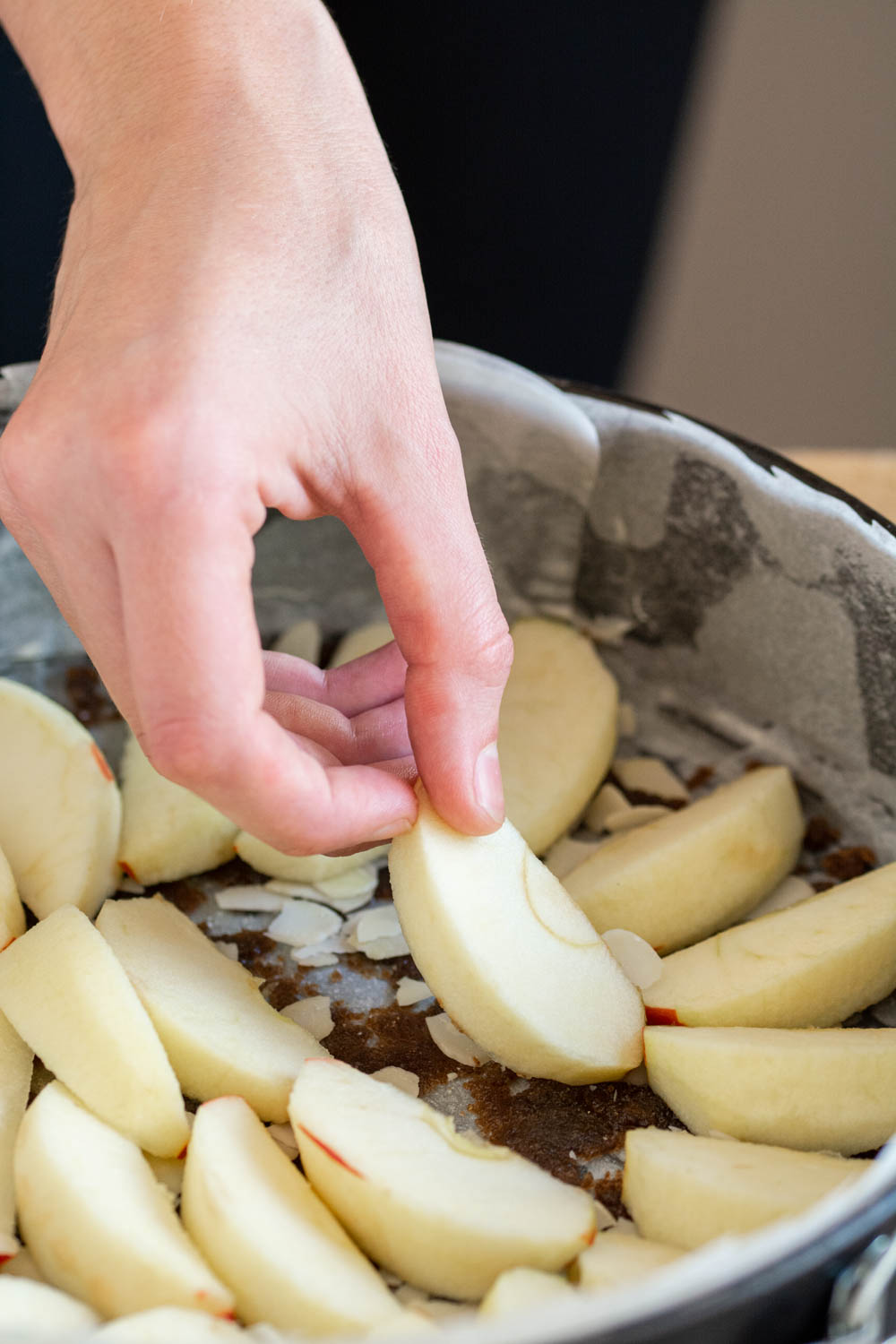 Ingredients ( for a 26cm tray):

⦁ 3 – 4 medium apples (I used Ida Red)
⦁ 2 Tbsp Muscovado sugar
⦁ 1 Tbsp coconut oil (melted)
⦁ 2 Tbsp almond flakes
⦁ 300g all-purpose white flour
⦁ 150g white granulated sugar
⦁ 1 satchet baking powder (about 2 1/2 tsp)
⦁ 1/4 tsp baking soda
⦁ 1/2 tsp salt
⦁ 1/2 tsp cinnamon powder
⦁ 1 tsp vanilla extract
⦁ 300g soy yogurt
⦁ 120ml any mild vegetable oil
⦁ 3 Tbsp flax seed
⦁ 9 Tbsp water
Method:
Preheat the oven and prepare the tray. Preheat the oven at 200°C / 400° F (gas mark 6). Line the tray with parchment paper.
Prepare the ingredients. Weight each ingredient. Peel the apples, quarter them, remove the seeds and cut each quarter into 3. Grind the flax seeds (I used a coffee grinder, but you can also use a mortar and a pestle). Add the water and let it aside for about 5 minutes.
Place the apples. Take the tray, add the sugar and melted coconut oil and give them a stir. Add a pinch of salted, sprinkle the almond flakes and arrange the apple slices.
Prepare the dry ingredients. In a large bowl sift the flour. Add sugar, baking soda, baking powder, salt (the remaining quantity), cinnamon and mix well.
Prepare the wet ingredients. In a smaller bowl combine yogurt with oil, vanilla extract and flax seed mixture.
Prepare the batter. Add the wet ingredients to the dry ones and mix with a spatula until just combined.
Bake the cake. Pour the mixture into a parchment paper-lined tray and bake in the preheated oven for 10 minutes. Lower the temperature to 180°C / 350° F (gas mark 4) and bake for further 30 -35 minutes or until a toothpick inserted in the center comes out clean.
Allow the sponge to cool down on a wire rack.