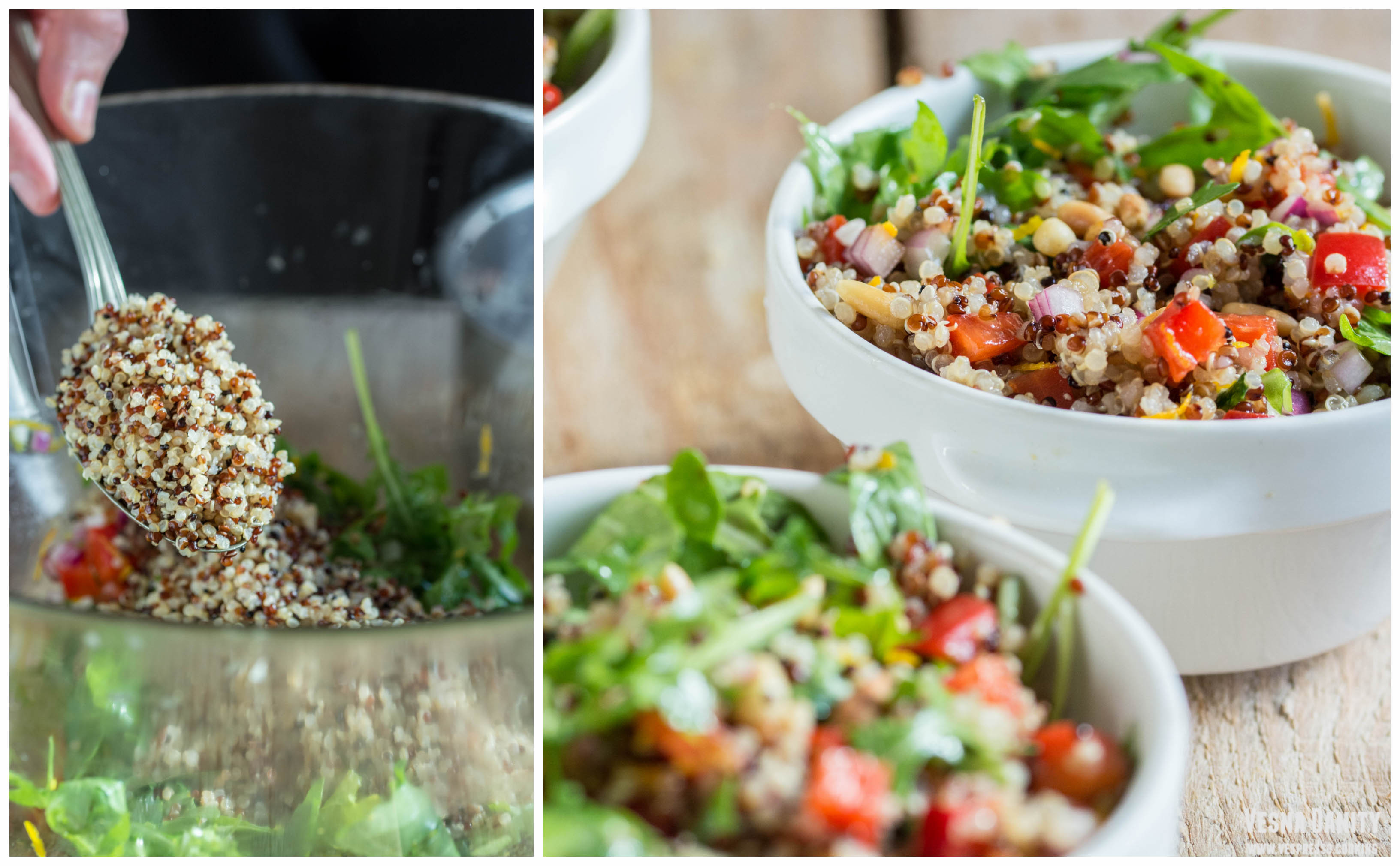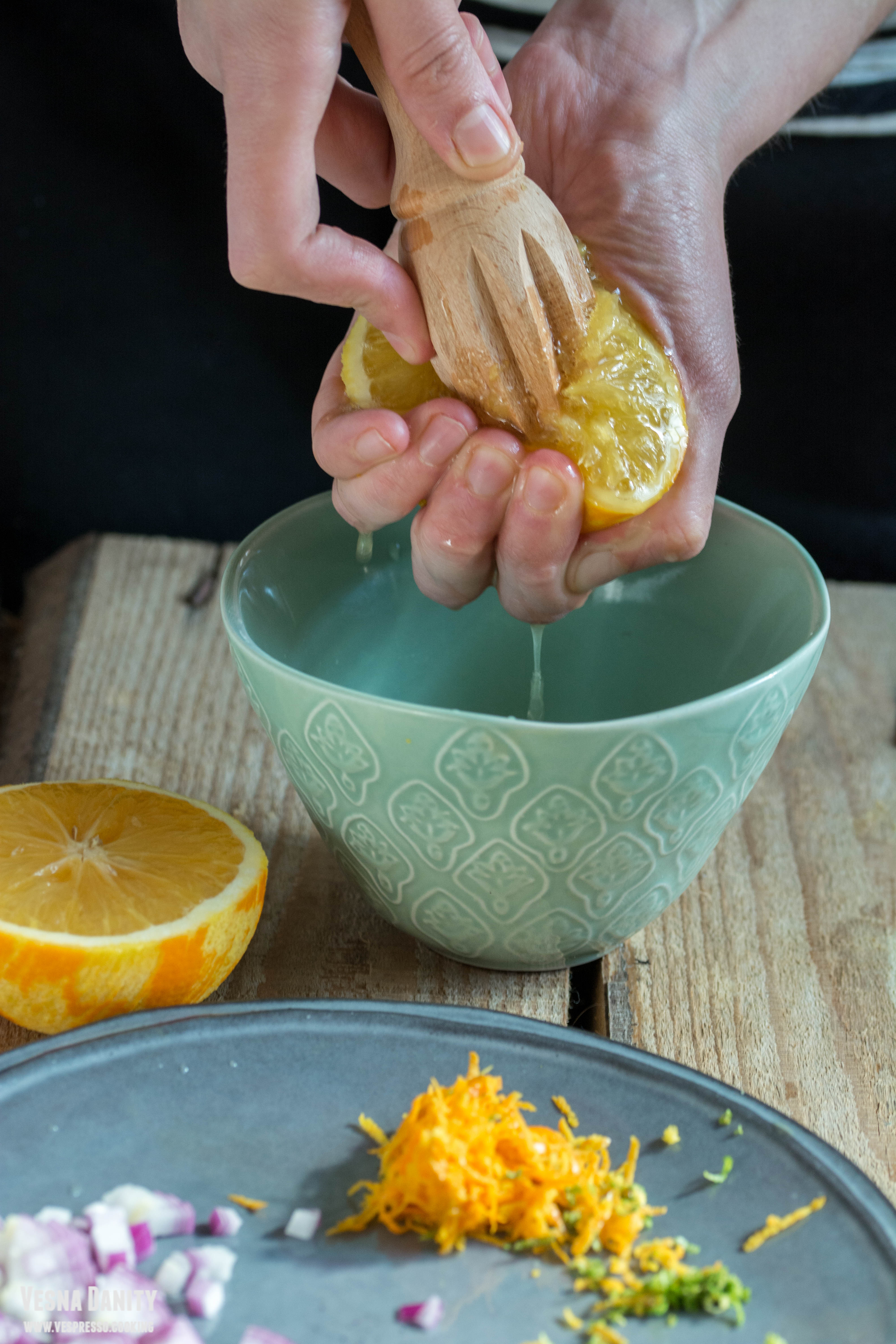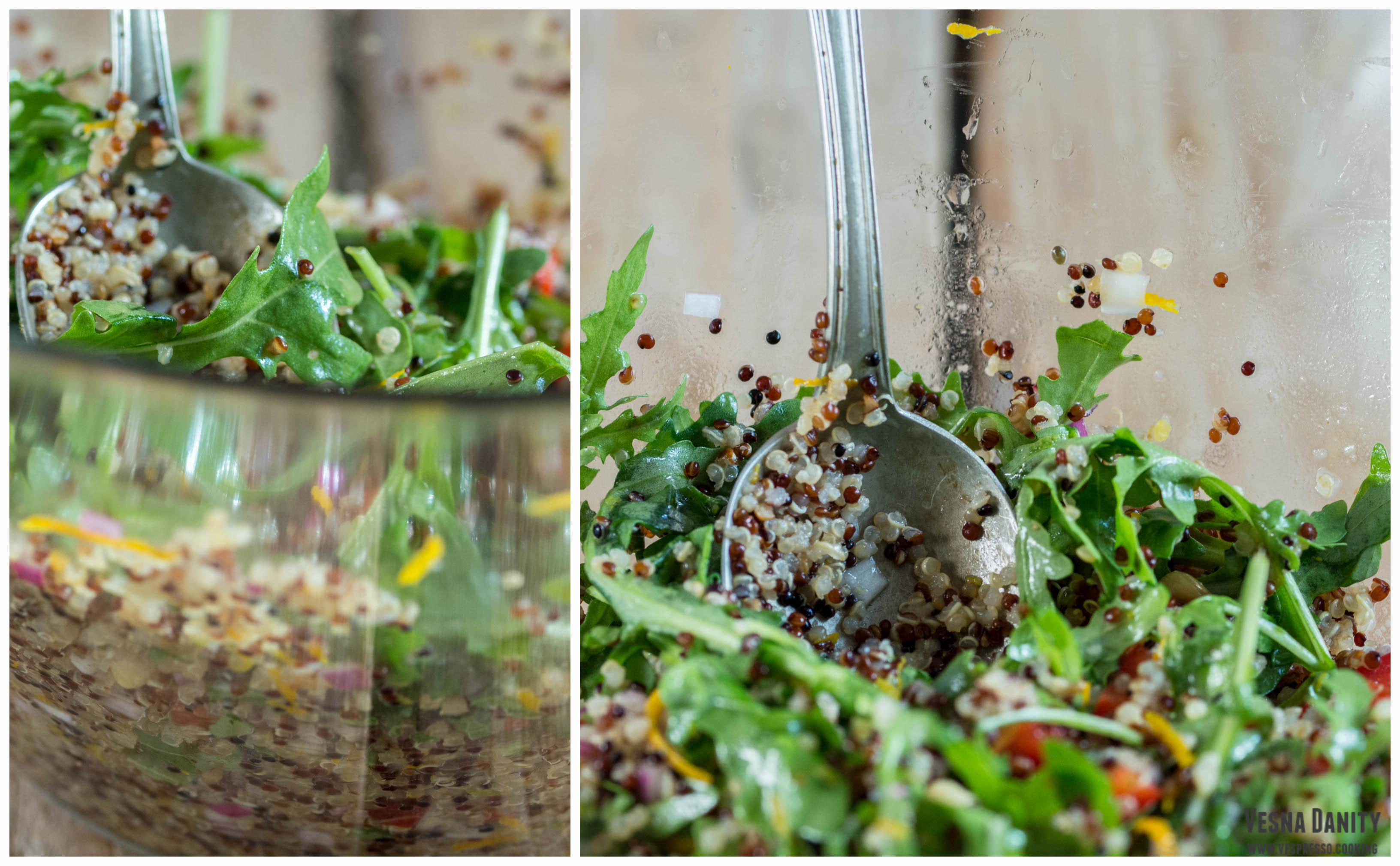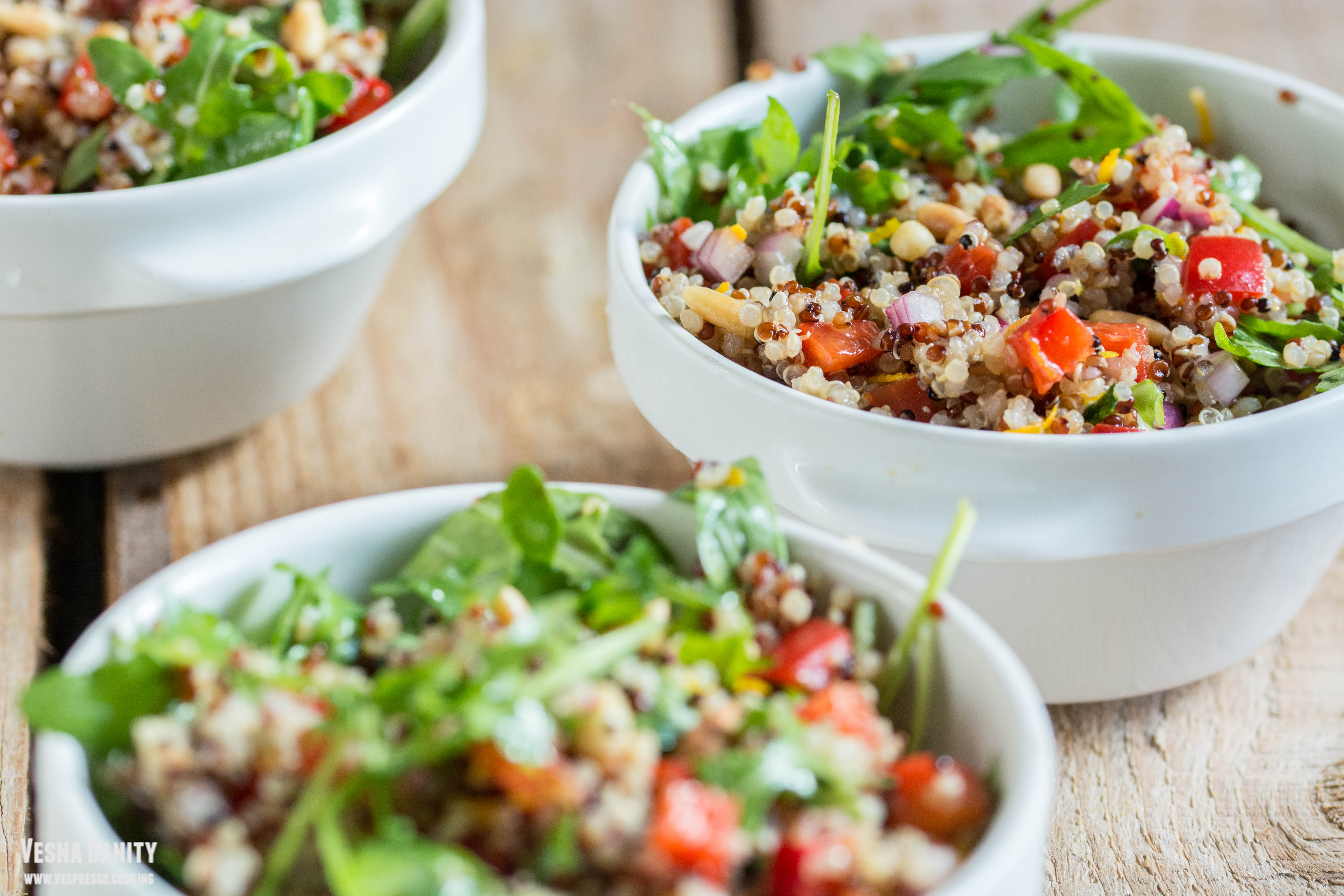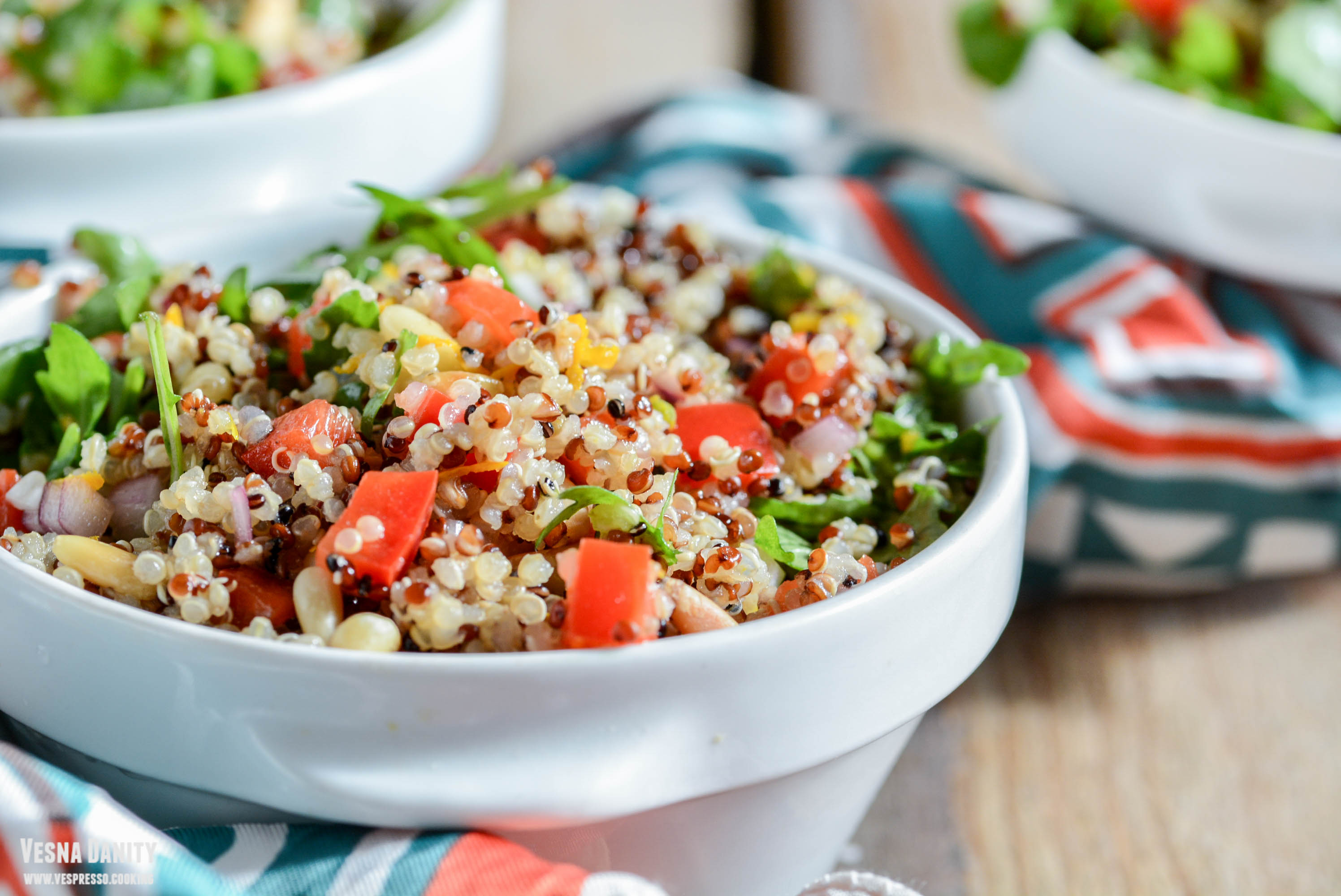 I love arugula, as well as I love quinoa. So it was practically impossible for me not to fall in love with this salad while the stars in the recipe are precisely the ingredients mentioned above. When you add to this equation red bell pepper, onion, pine nuts and a sweet and sour citrusy dressing you get a wonderful salad. One of the many reasons I love this salad is its delicious taste and its beautiful color scheme. Also, this salad is so nutritious and filling. It's simply divine!
Ingredients (for 2 servings):
⦁ 100g uncooked quinoa (1/2 cană)
⦁ 240ml water (1 cană)
⦁ 40g arugula
⦁ 1/2 red bell pepper (100g)
⦁ 1/2 red onion (30g)
⦁ 1 Tbsp pine nuts (15g)
⦁ 2 Tbsp apple cider vinegar
⦁ 1 Tbsp olive oil
⦁ 1/2 Tbsp maple syrup
⦁ zest and juice of 1 orange
⦁ zest and juice of 1/2 lime
⦁ salt and pepper to taste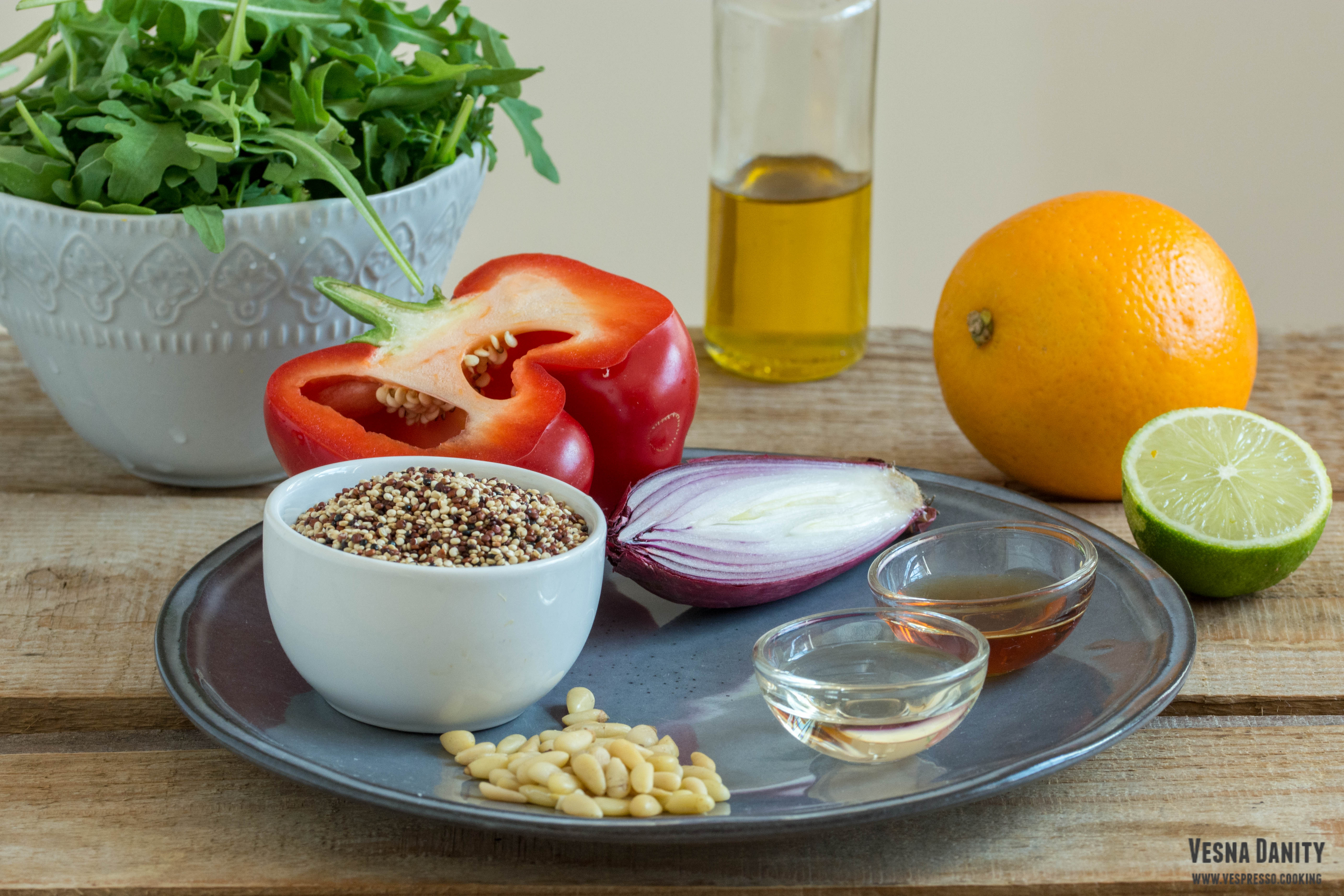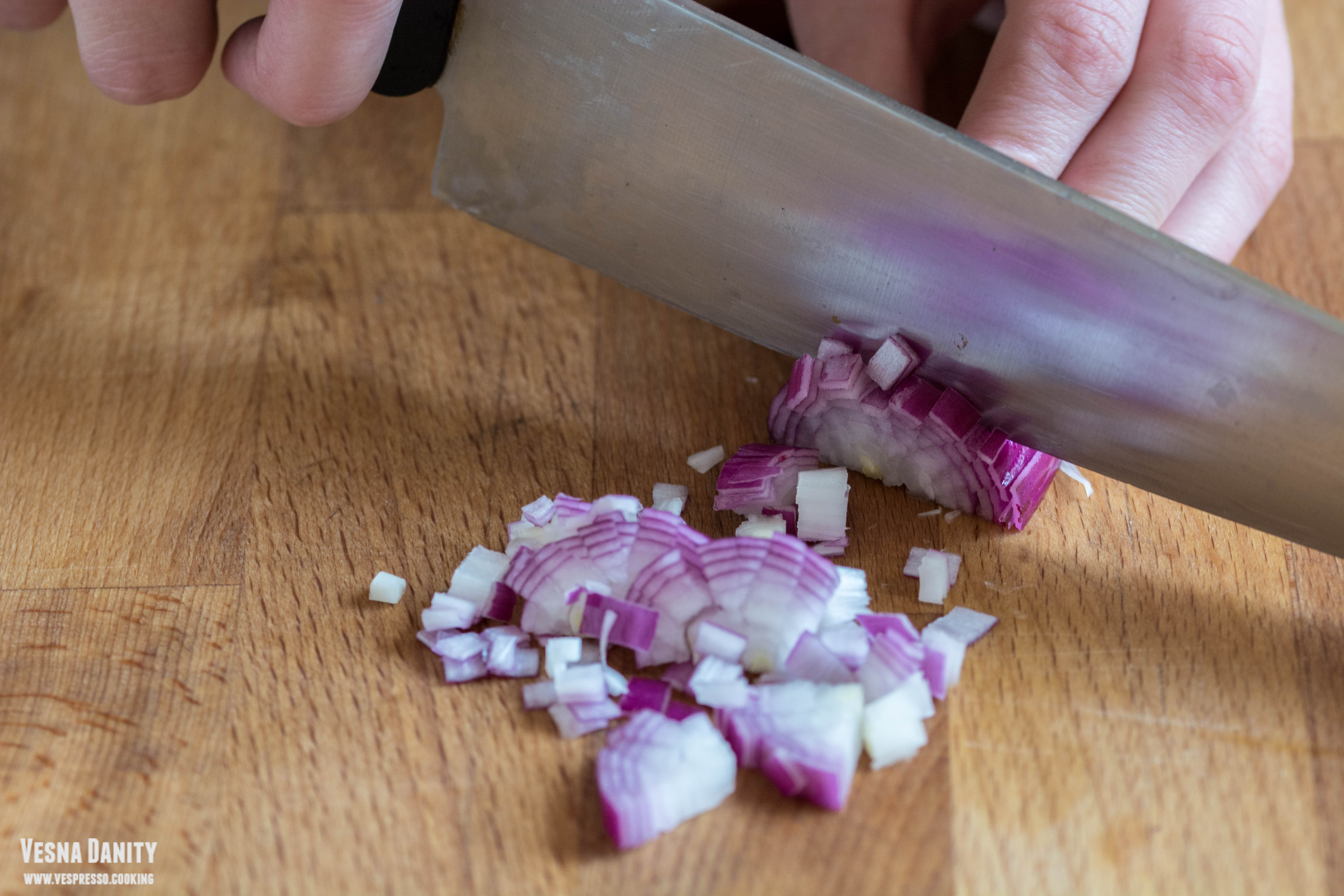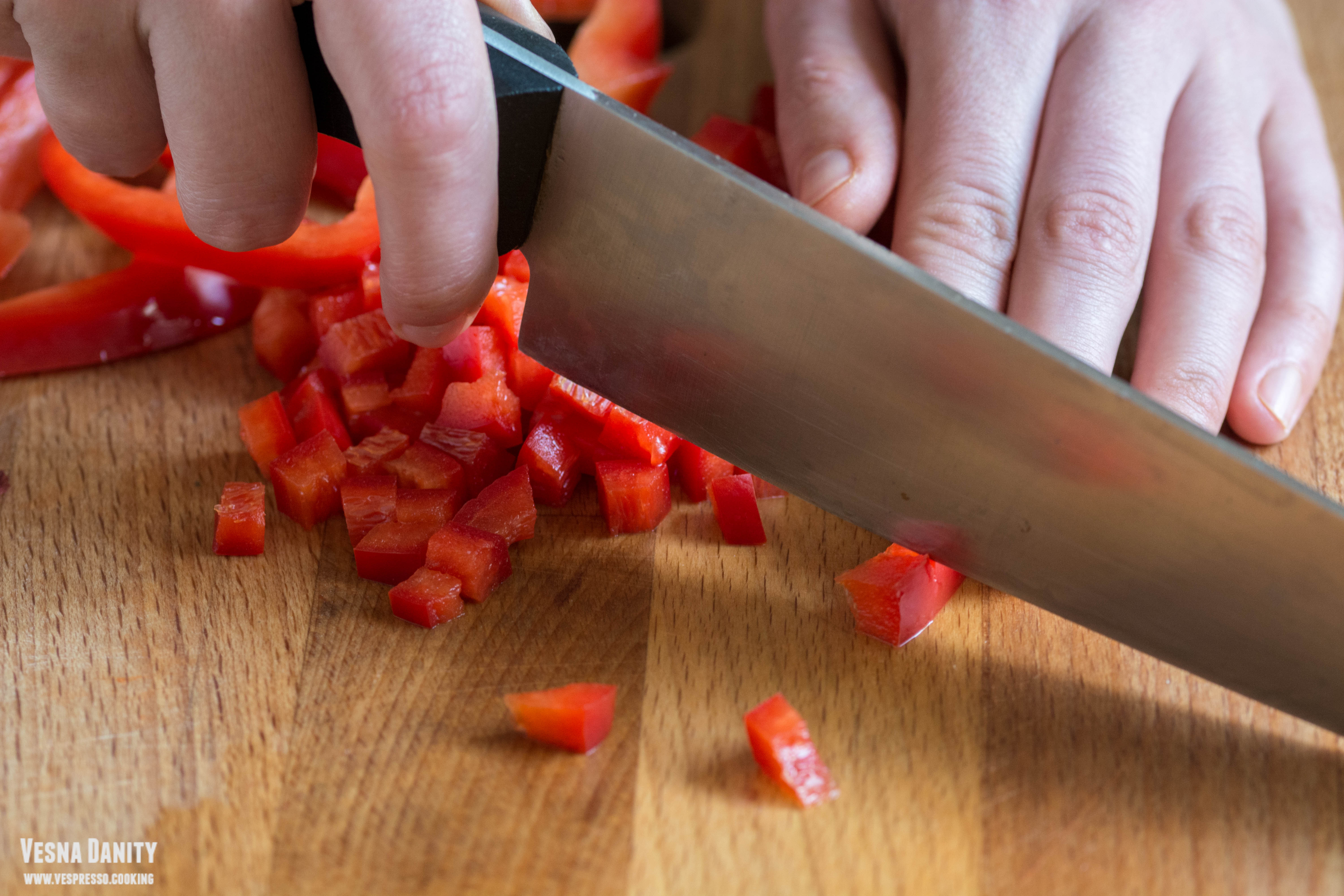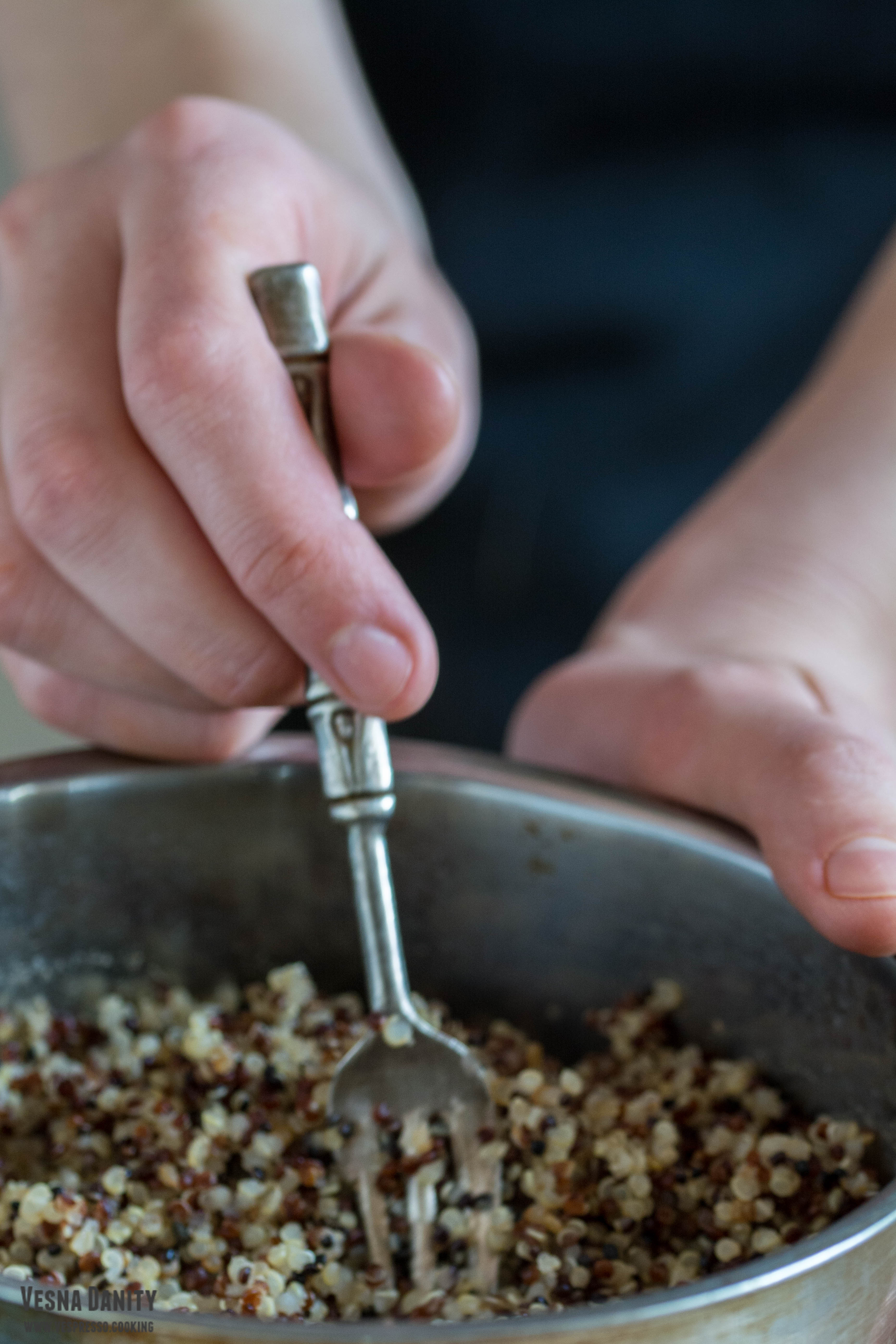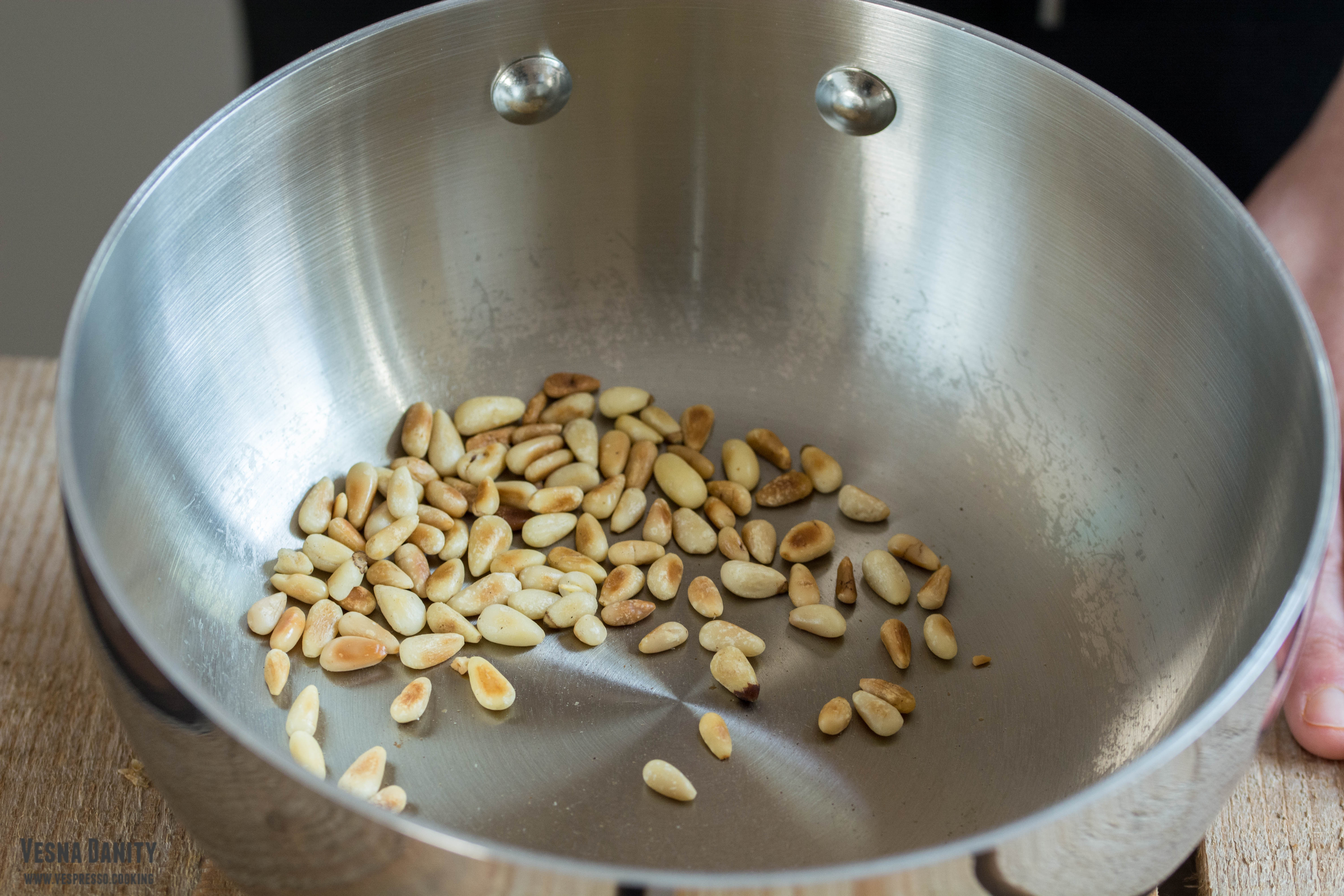 Method:
Quinoa. Place the quinoa in a strainer and rinse it with cold water for about 1 minute. Drain it very well. Place quinoa in a sauce pan, add 1 cup water and 1/4 tsp sea salt and bring to a boil on high heat. When the water begins to boil, cover with a lid and reduce the heat to minimum. Simmer for 15 minutes. Remove from heat and let it stand covered for 5 minutes. After 5 minutes, fluff it with a fork. Spread it on a plate to cool down faster.
2. Pine nuts. Carefully brown the pine nuts in a skillet, over medium heat. Set aside to cool.
3. Pepper and onion. Cube the red bell pepper. Peel the onion and cut it into fine cubs.
4. Citrus. Grate the peel off the citrus and squeeze the juice.
5. Dressing and assembly. Prepare the dressing by mixing in a medium bowl the vinegar with the oil and the maple syrup. Add the zest and the citrus juice and mix. Add the onion, bell pepper and the arugula and stir. Finally add the quinoa and mix well. Garnish with toasted pine nuts.
6. Leftovers. Place the leftovers (if any) in a bowl, cover with cling film and refrigerate for up to 2 days.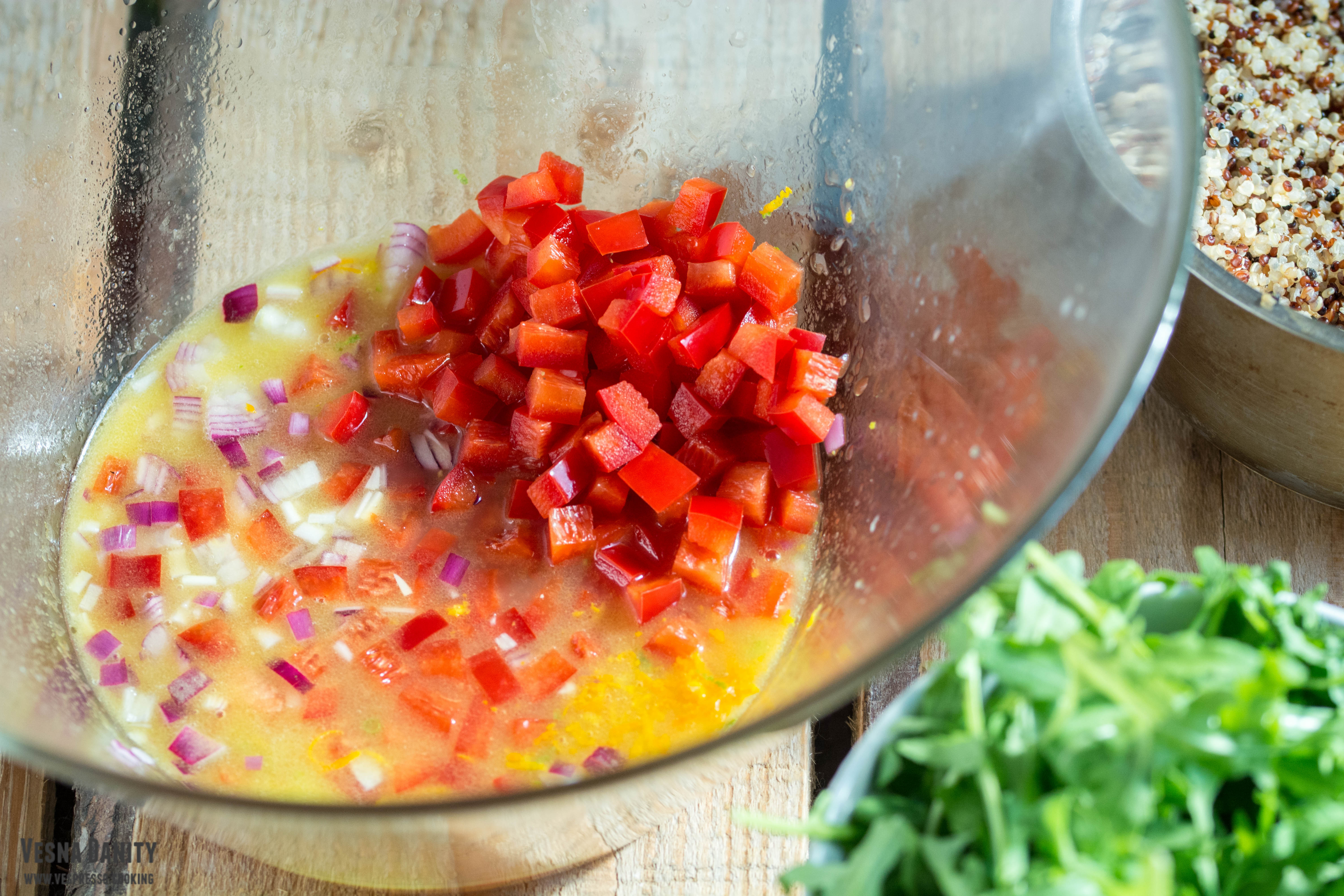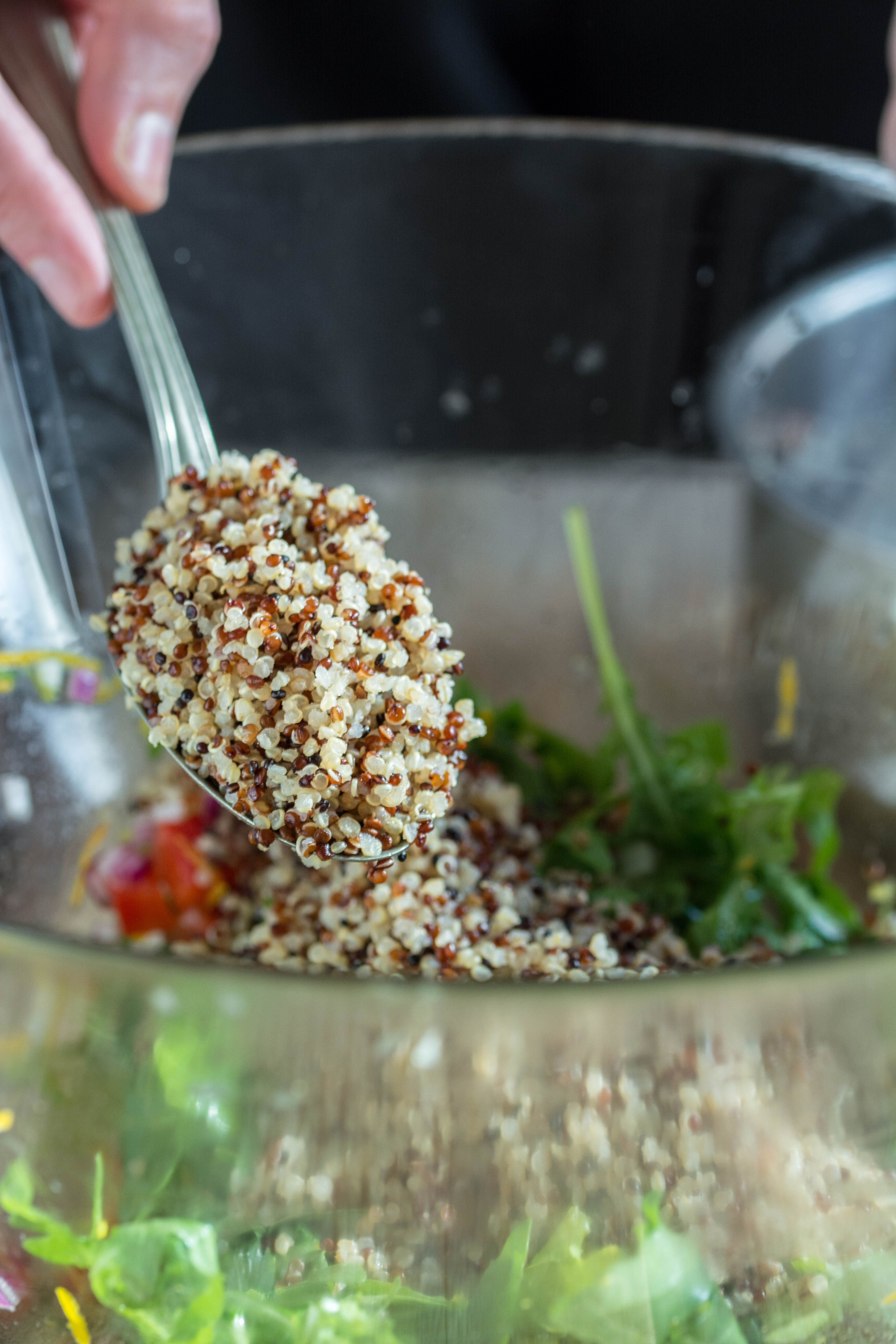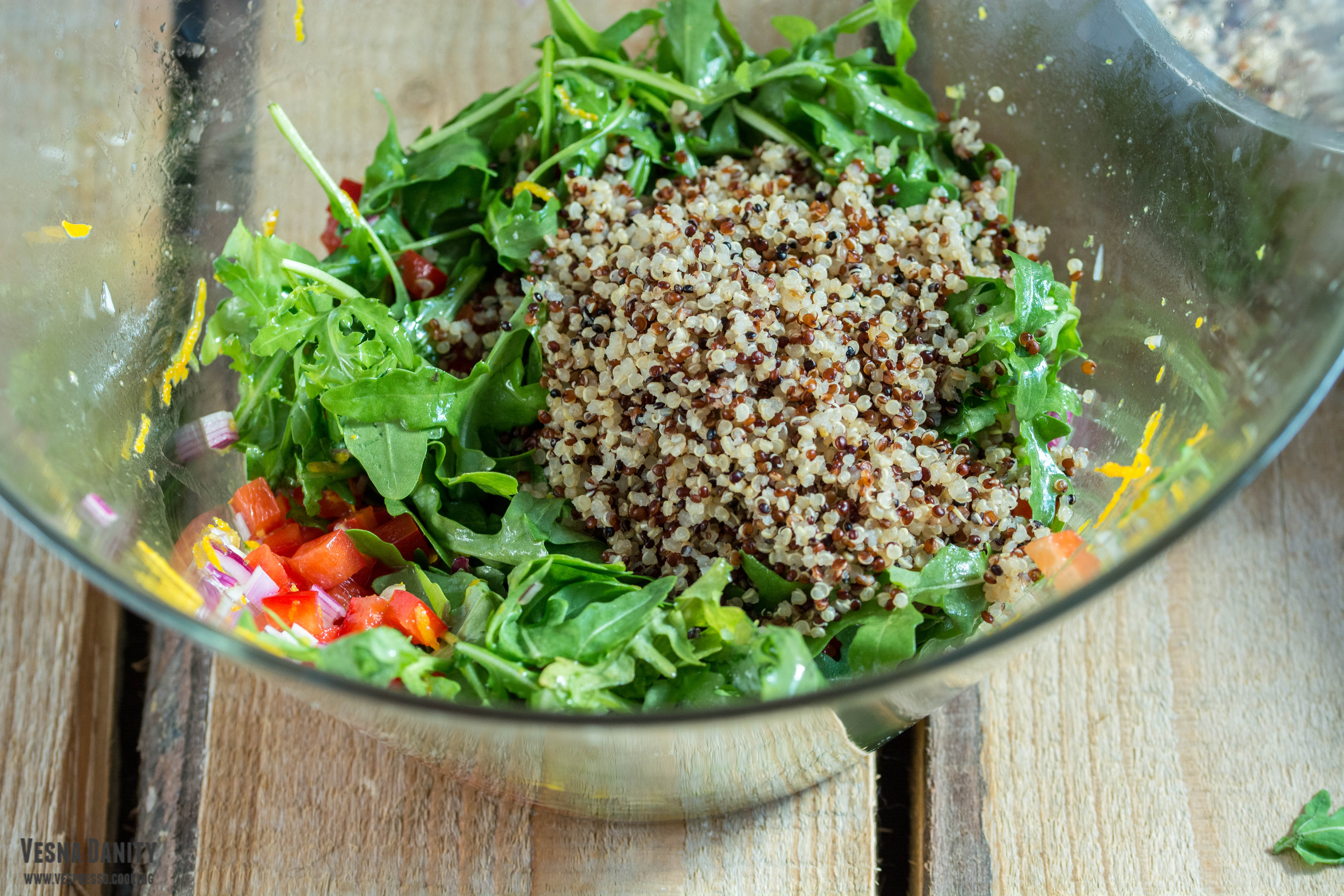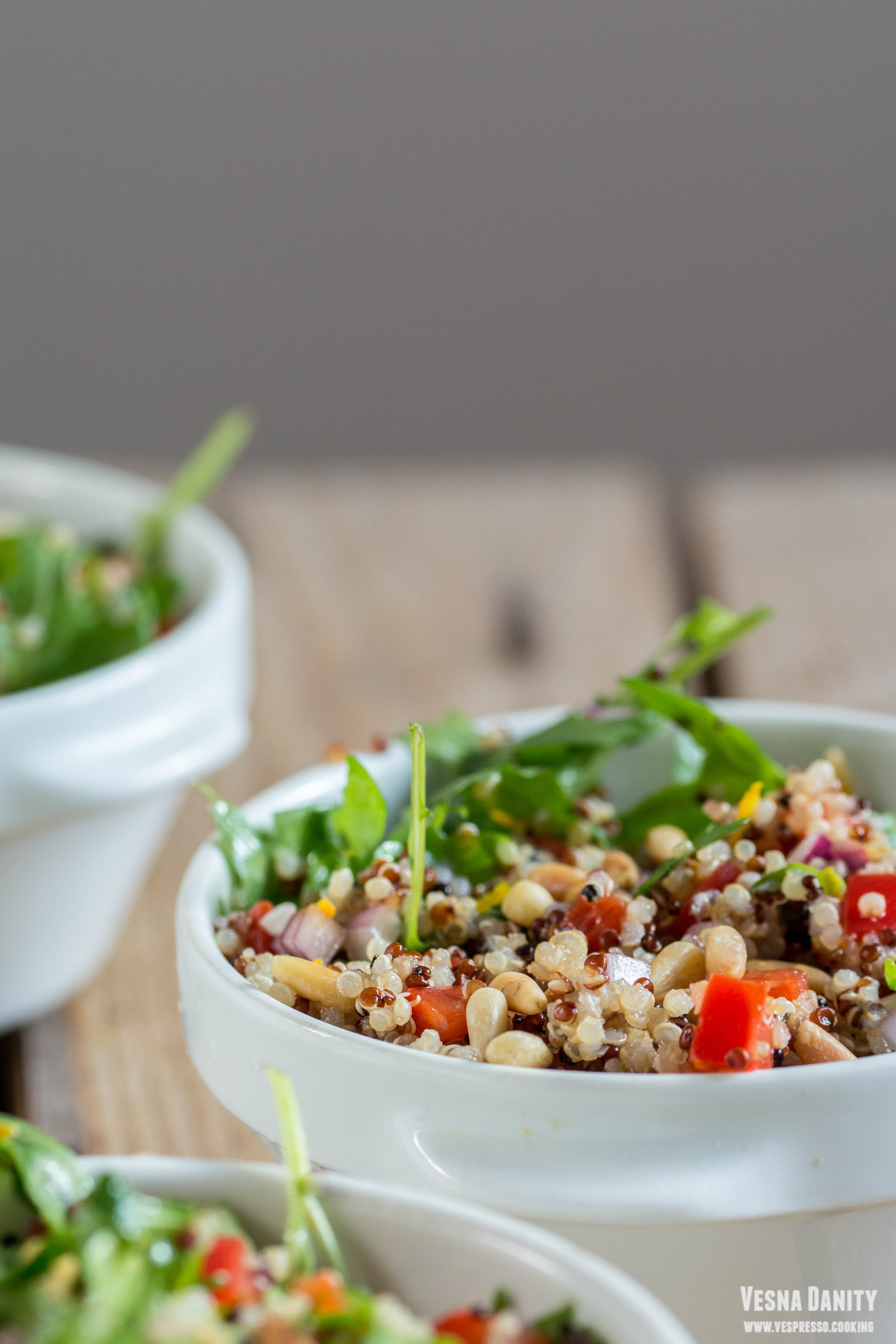 Source: Forks over Knives, pag 62