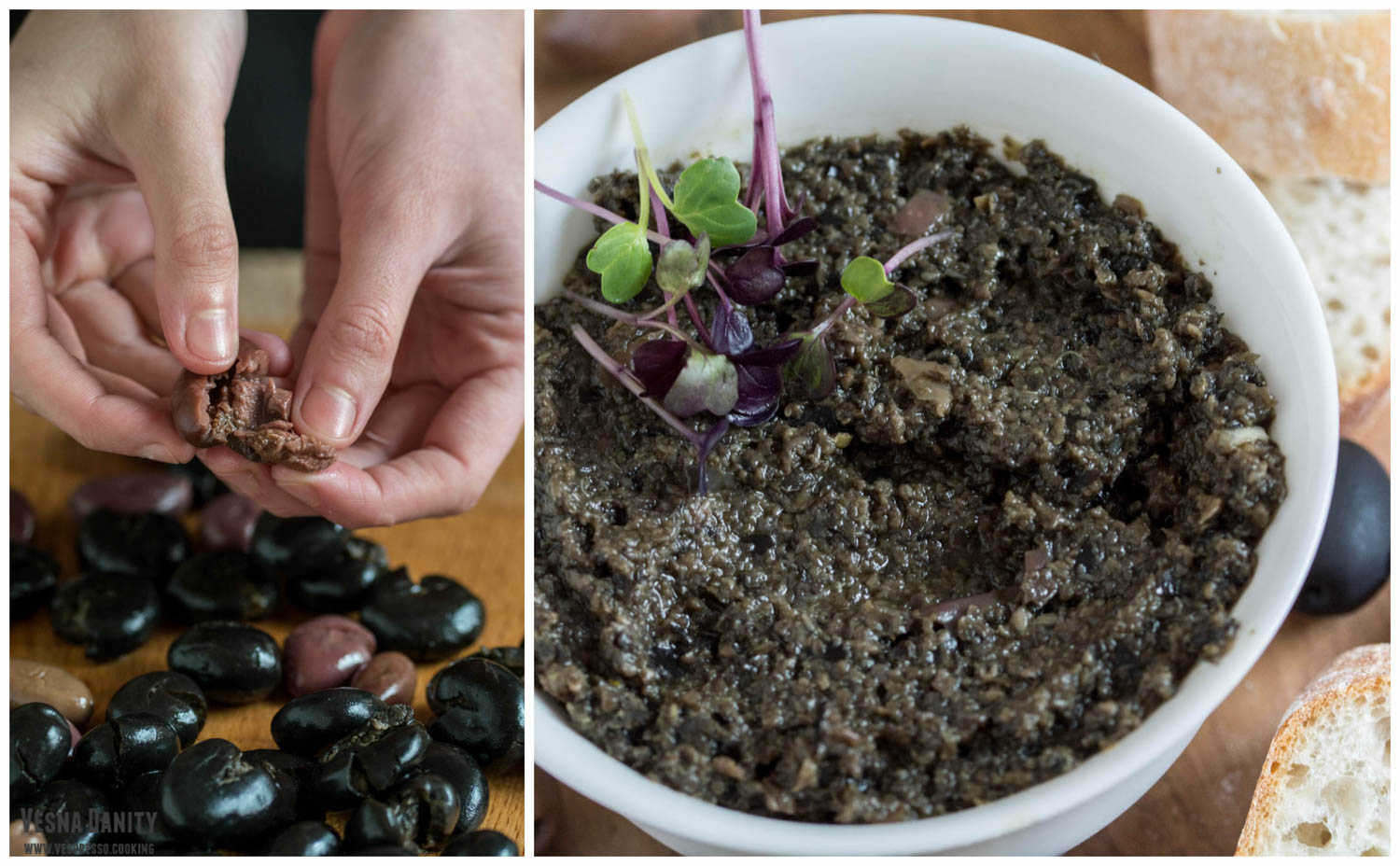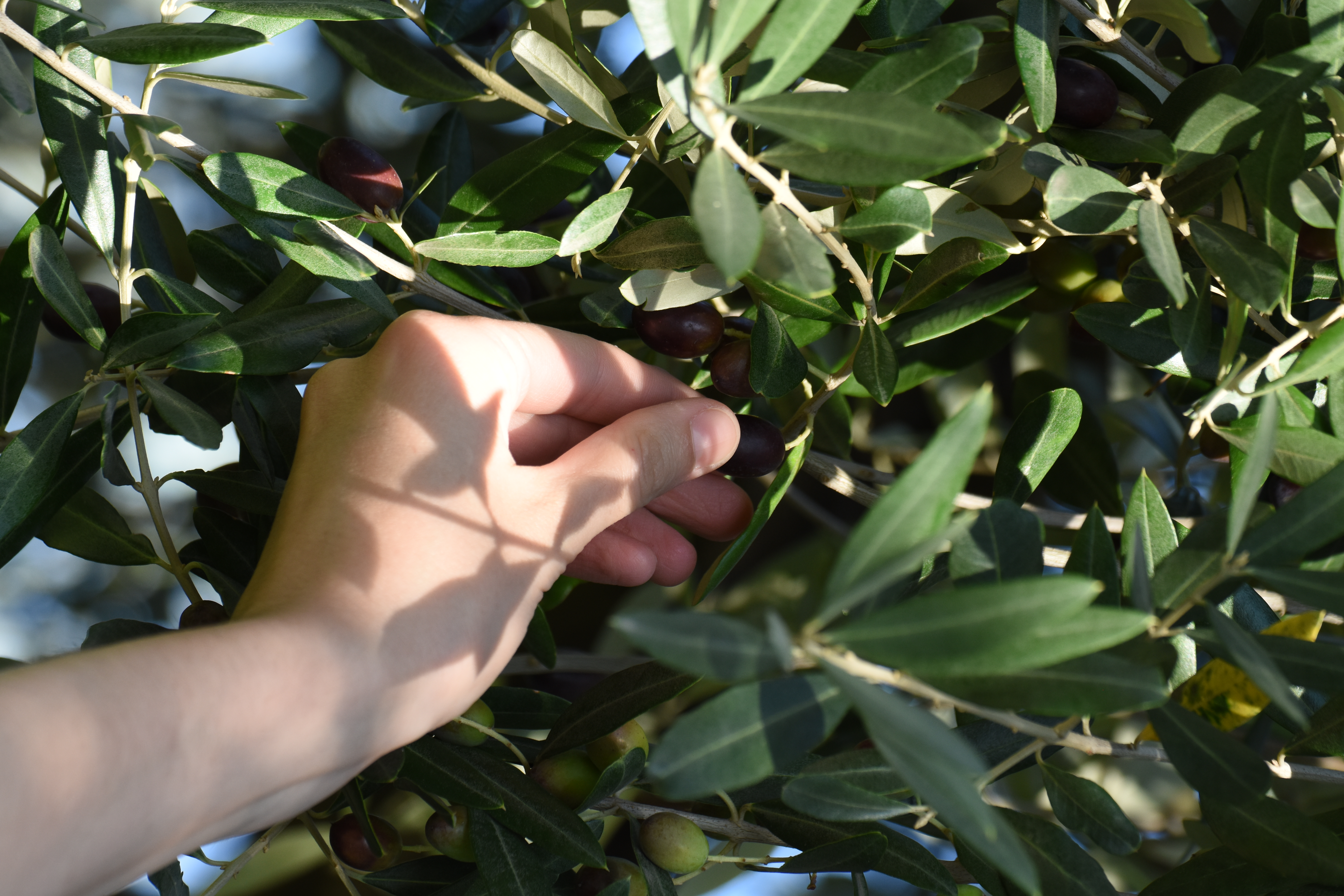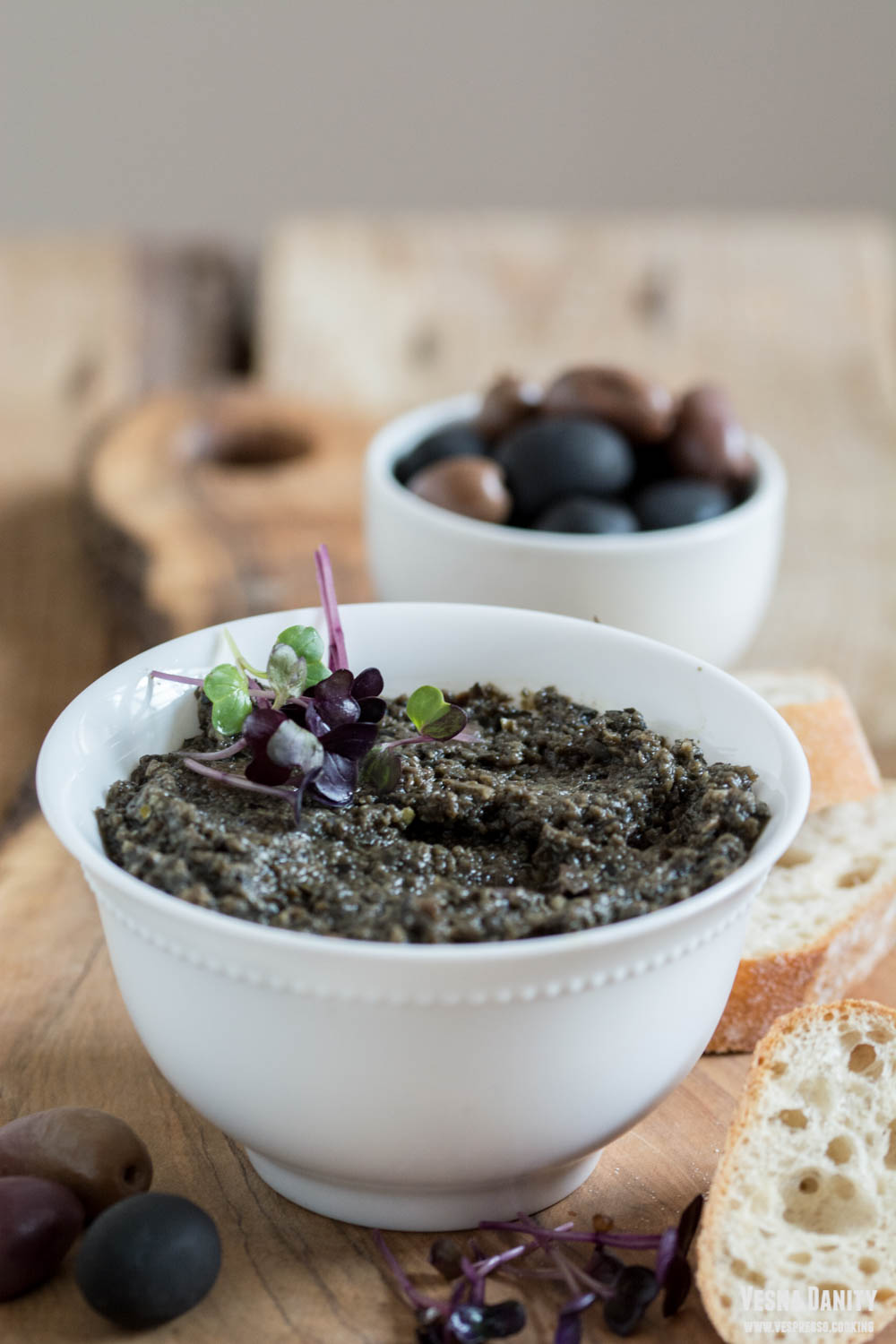 Creamy and flavorful, this olive spread is the answer when you're in the mood for something delicious but not overly complicated. This olive paste is also quite versatile, it's absolutely divine spread over fresh bread, it can be rolled into wraps or served as a dip for a plethora of raw vegetables. The technique is as simple as it can be. You press the olives against a wooden board to smash them, you remove the pits and you blend them in the food processor. In the end you season the spread with garlic, capers and salt and you enjoy this delicacy spread over a nice crusty, preferably homemade slice of bread.

Ingredients (for 4 servings):


300g olives (I used 200g black olives and 100g Kalamata olives)
2 Tbsp olive oil
2 tsp capers
1 garlic clove
salt to taste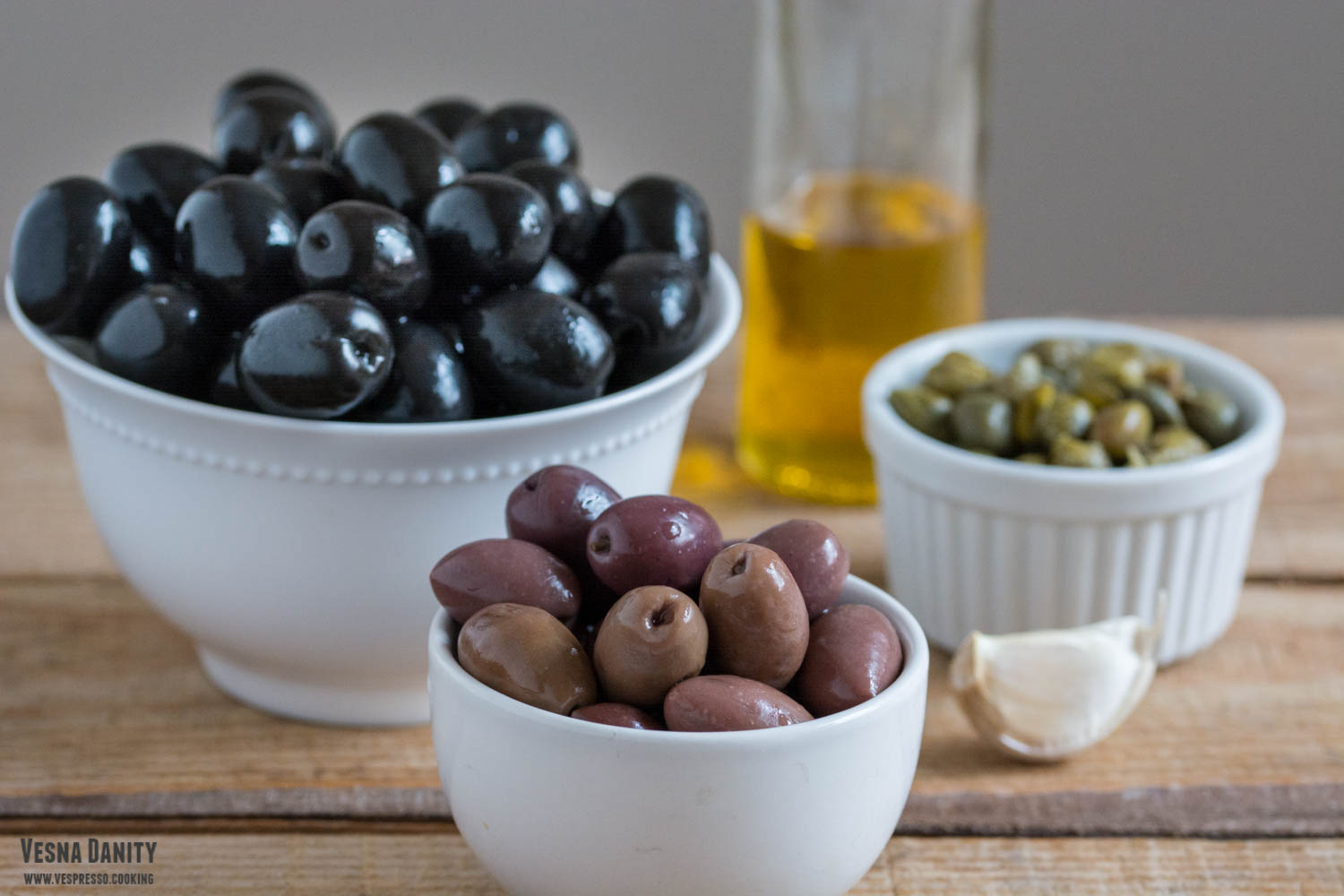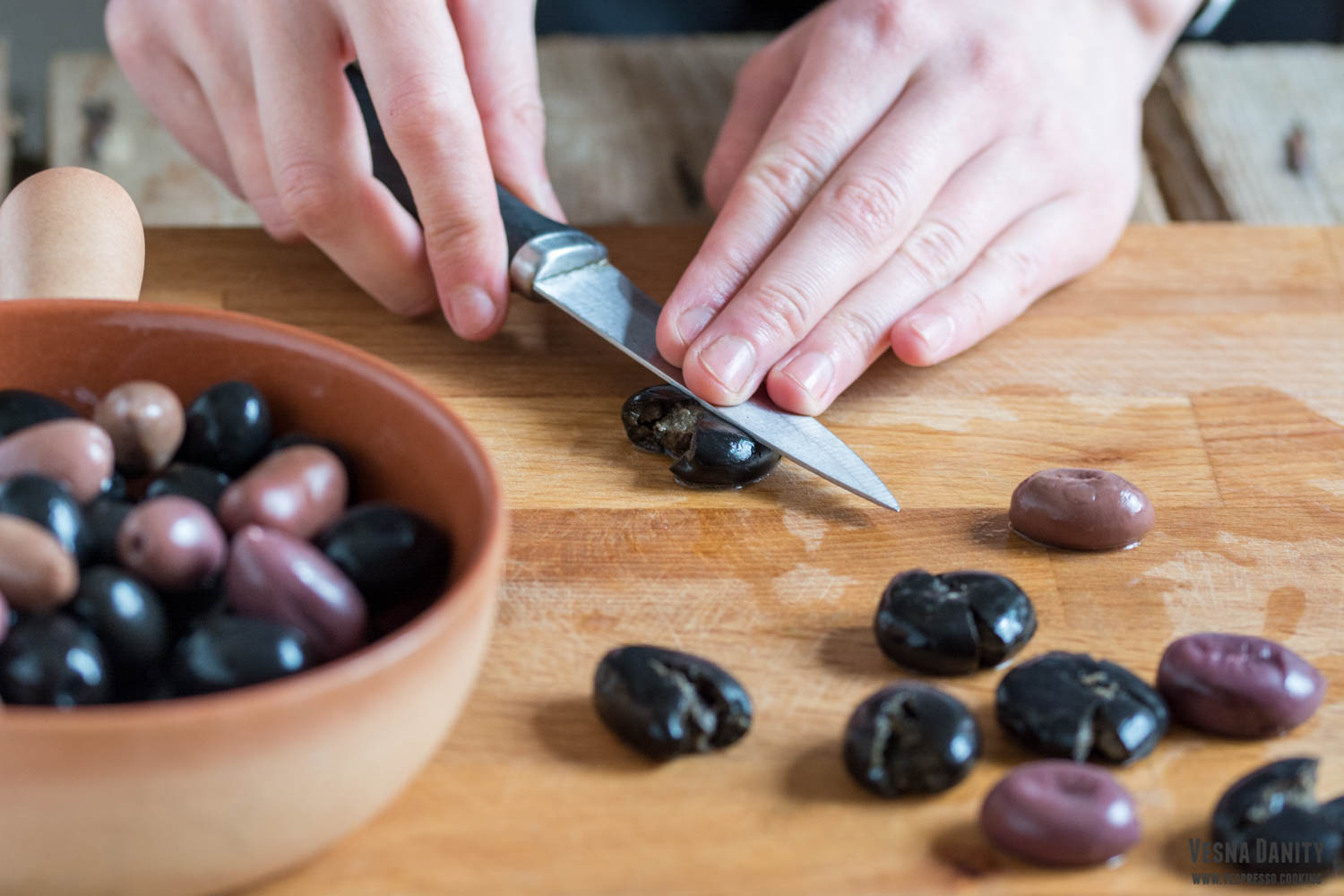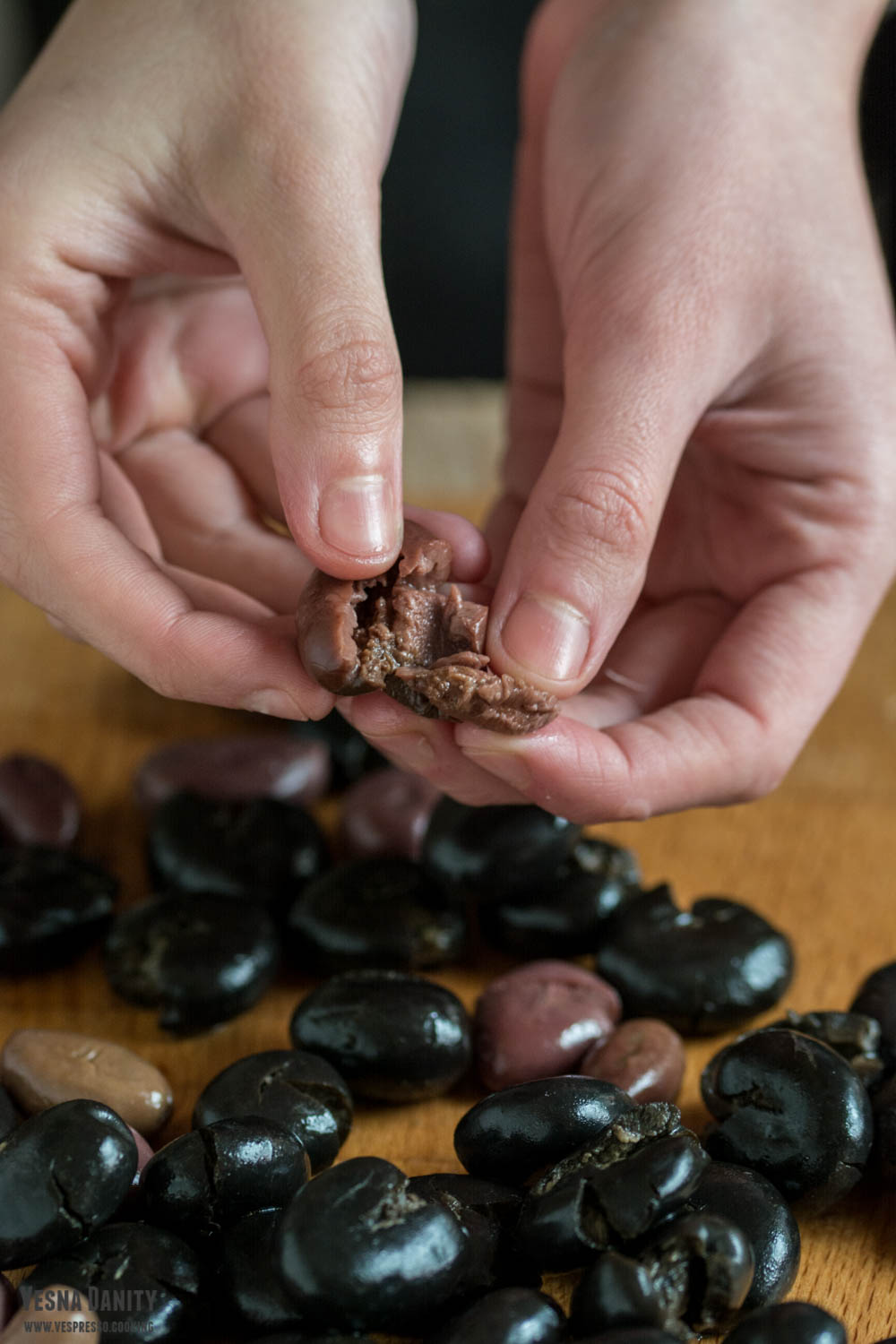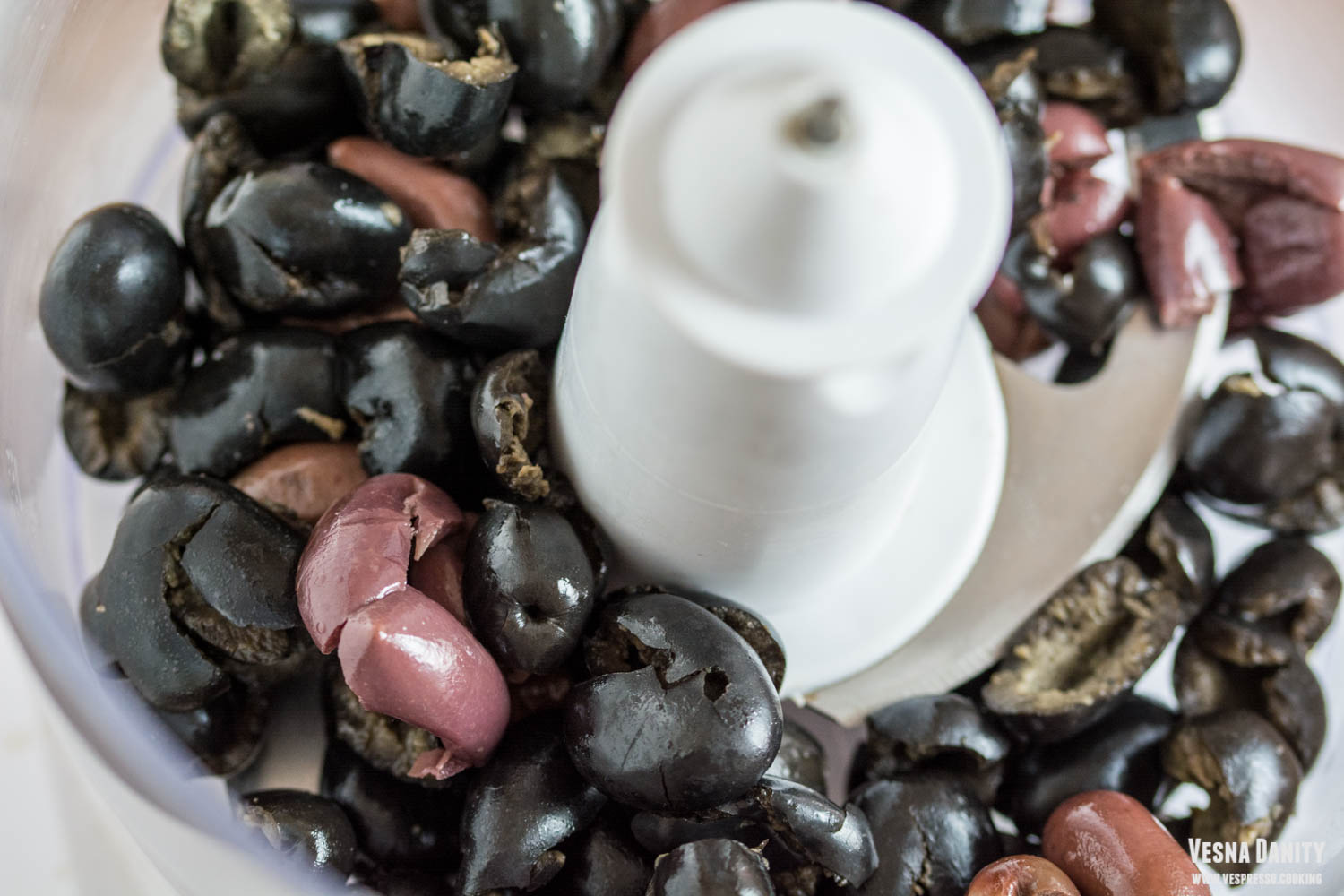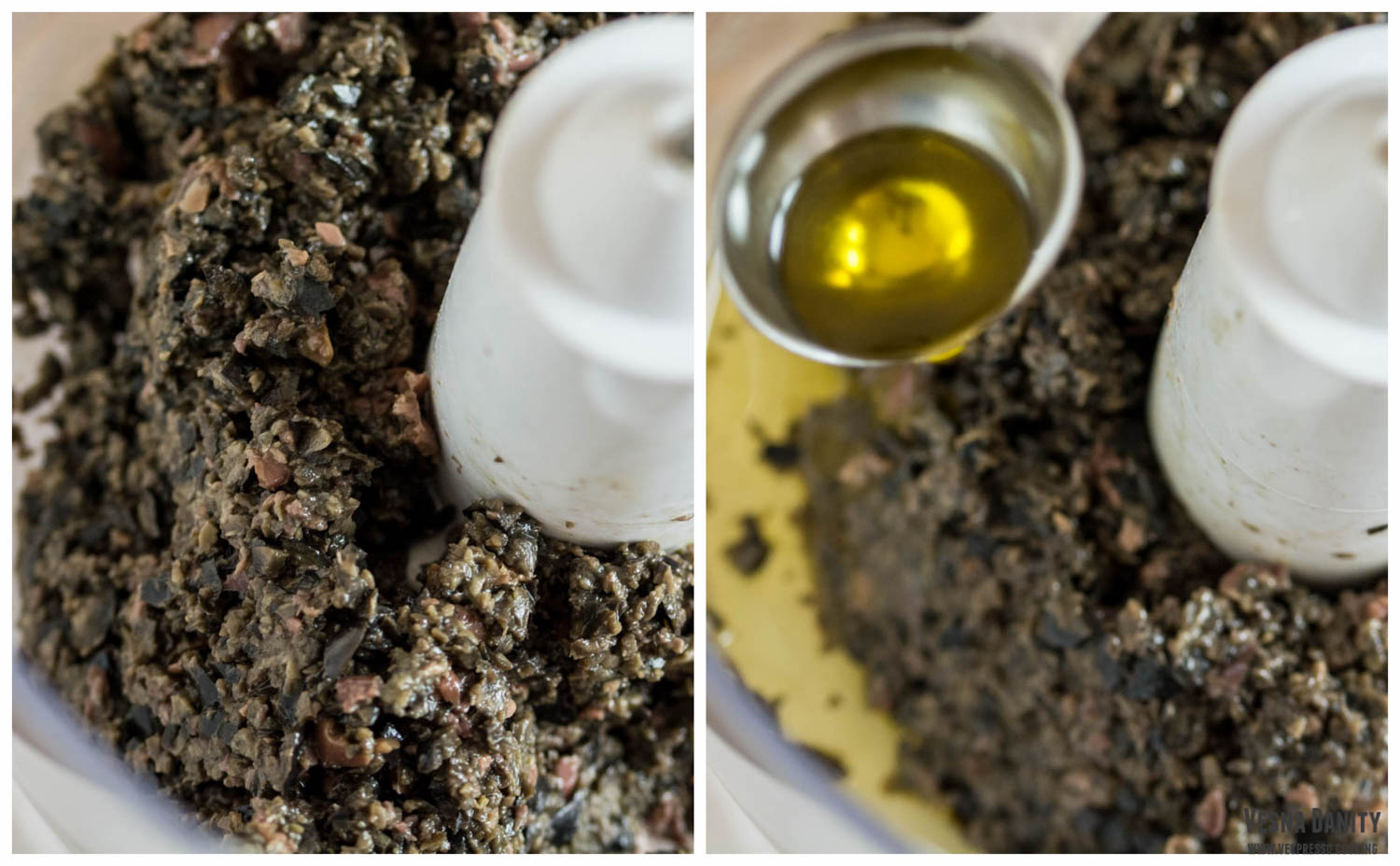 Method:

Remove the pits. For this step I never use pitted olives as they tend to be less flavorful. Smash the olives against the wooden board using a knife. Remove each stone with your fingers.
Pat the olives dry. Place the olives on a paper towel – lined cutting board and cover them with another paper towel. Gently press the olives to remove the excess moisture.
Blend the olives. Place the olive chunks and blend them until you form a chunky spread, adding about 1 tablespoon at a time.
Season. Peel the garlic, place it in a mortar, season it with some salt and smash it with a pestle. Add the capers and smash them as well until you form a paste.
Serveing and leftovers. Add the condiment over the olive paste and give it a few pulses to make sure the spread is homogenous. Place the leftovers (if any) in a bowl, cover with cling film and refrigerate for up to 2 days.