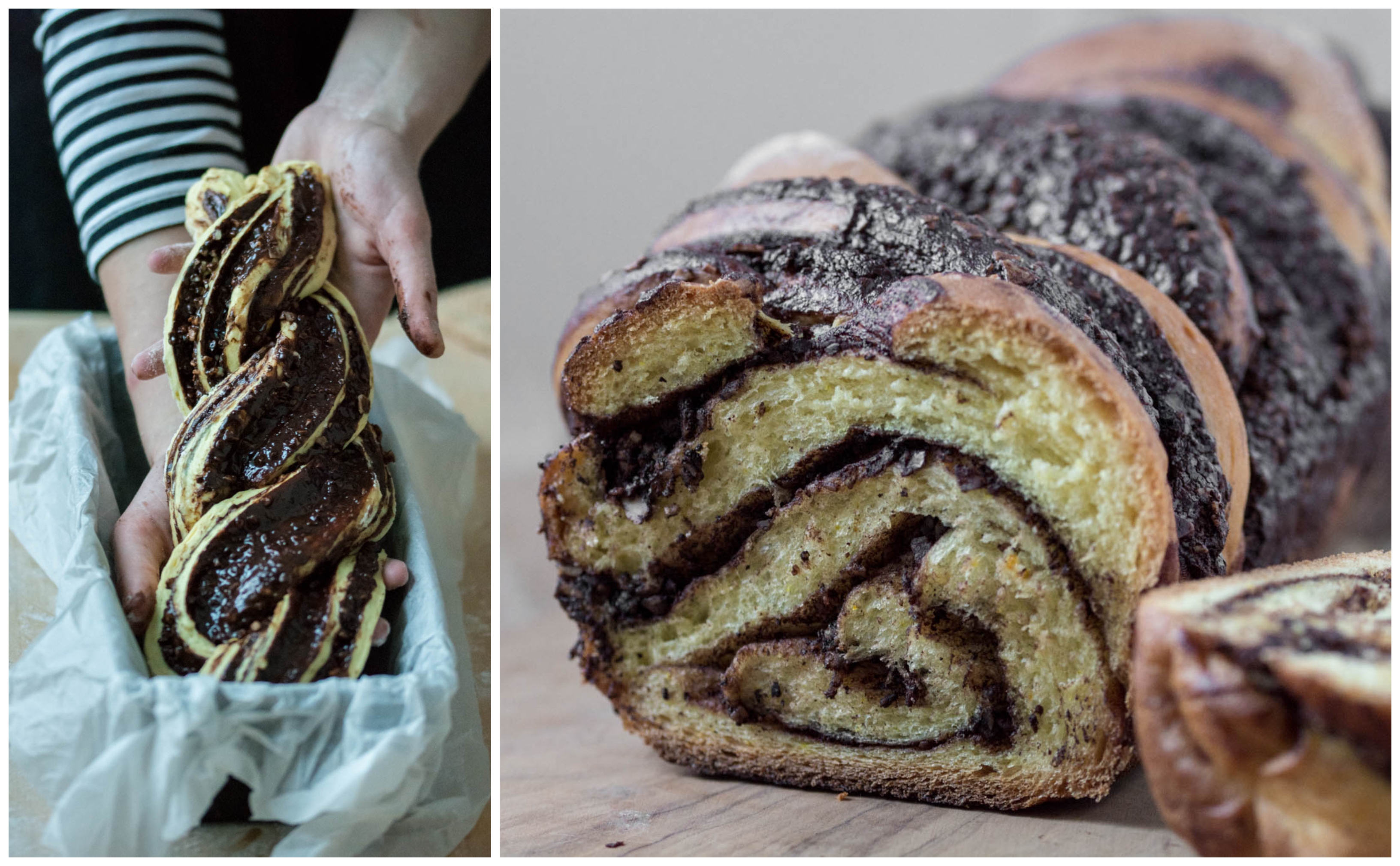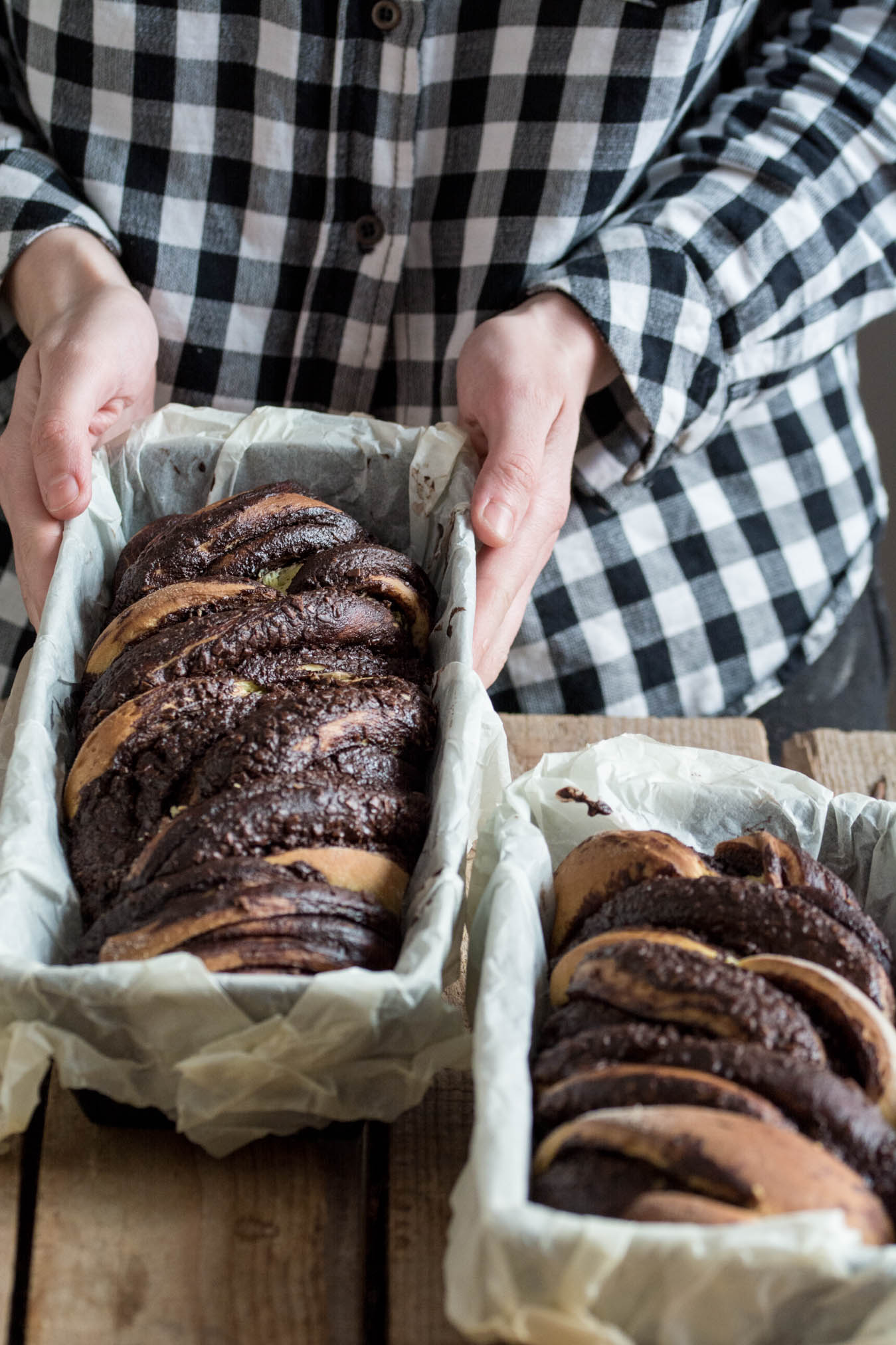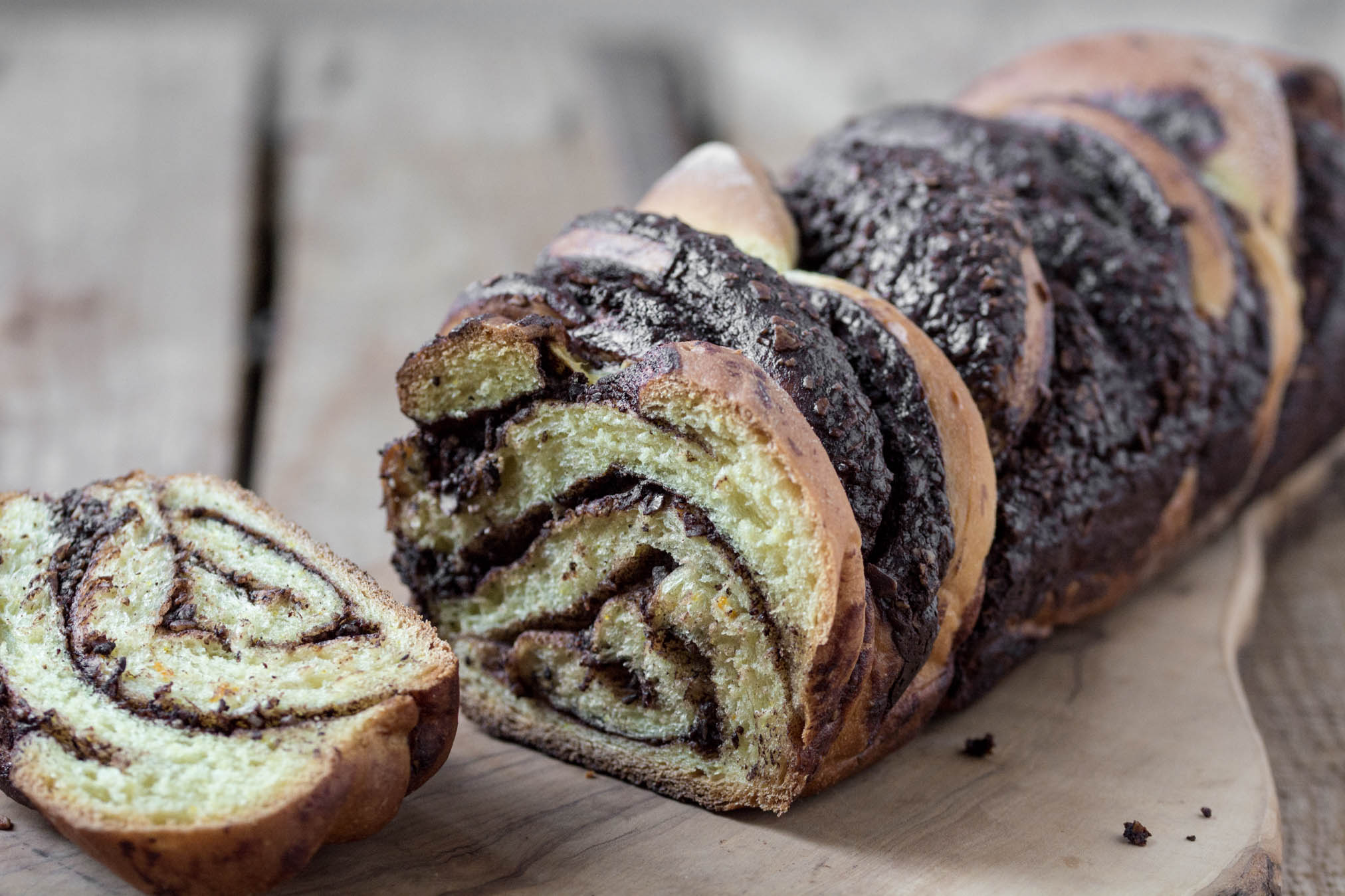 I can't even begin to describe my passion for any kind of brioche. I simply adore them. I love the simple version, the chocolate one, the one with walnuts, or poppy seeds, or Turkish delight, or coconut meringue. Any kind, really. I'm not picky at all. One of my favourite recipes is Babka, chocolate brioche with Polish origins. So I decided to make a vegan version and the result vas a fluffy golden brioche with a decadent chocolate-almond filling. A vegan brioche which is not only looks incredible but also tastes absolutely amazing.
Ingredients (for 2 loaves):
500g all-purpose flour
250ml almond milk
90ml sunflower oil
1 satchel active dry yeast
120g powdered sugar
¼ tsp salt
1/8 tsp turmenic
1 tsp vanilla extract
zest of 1 orange
for the filling:
100g dark chocolate
100g ground almonds
60ml coconut oil
50g powdered sugar
30g cocoa powder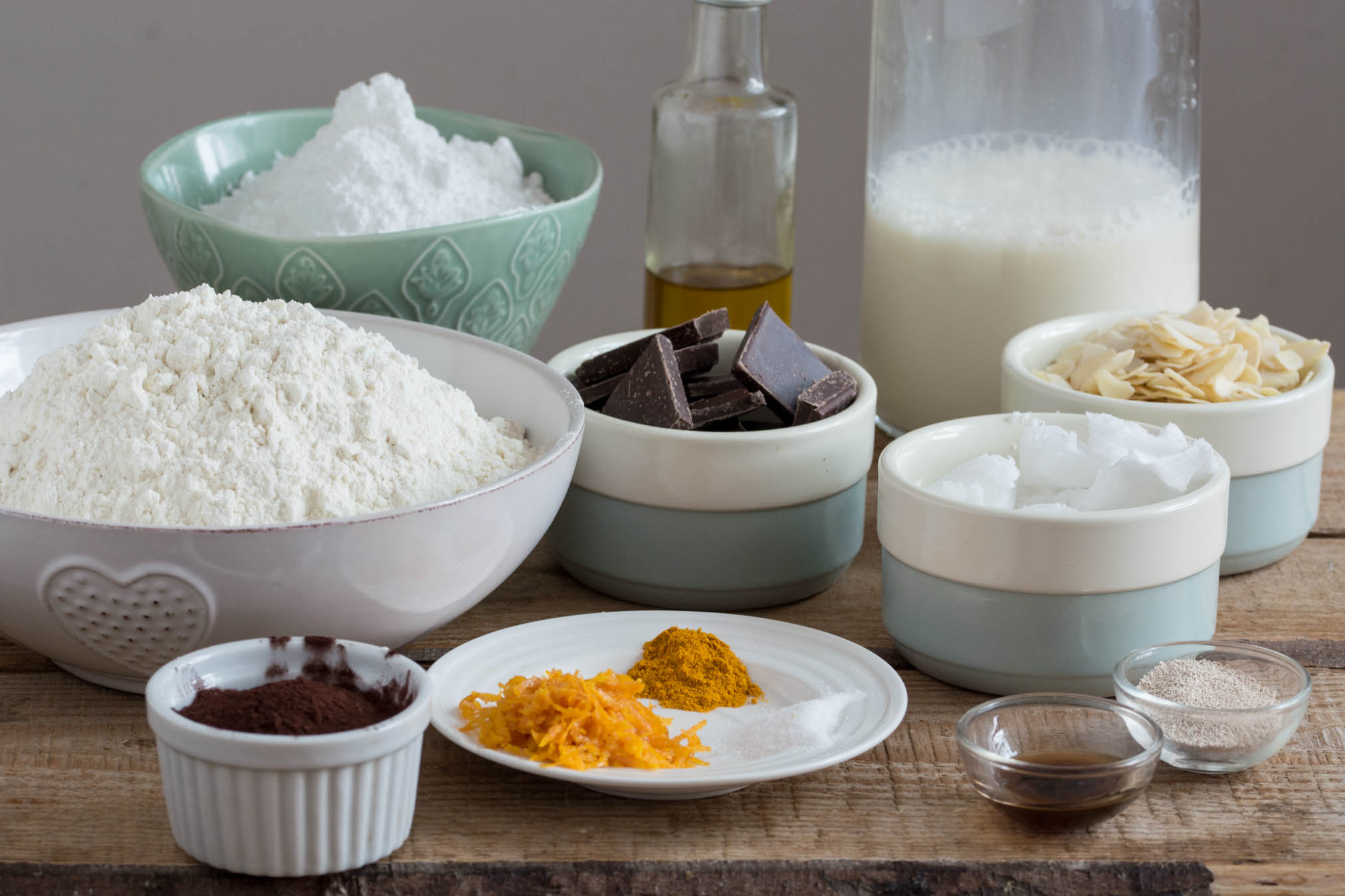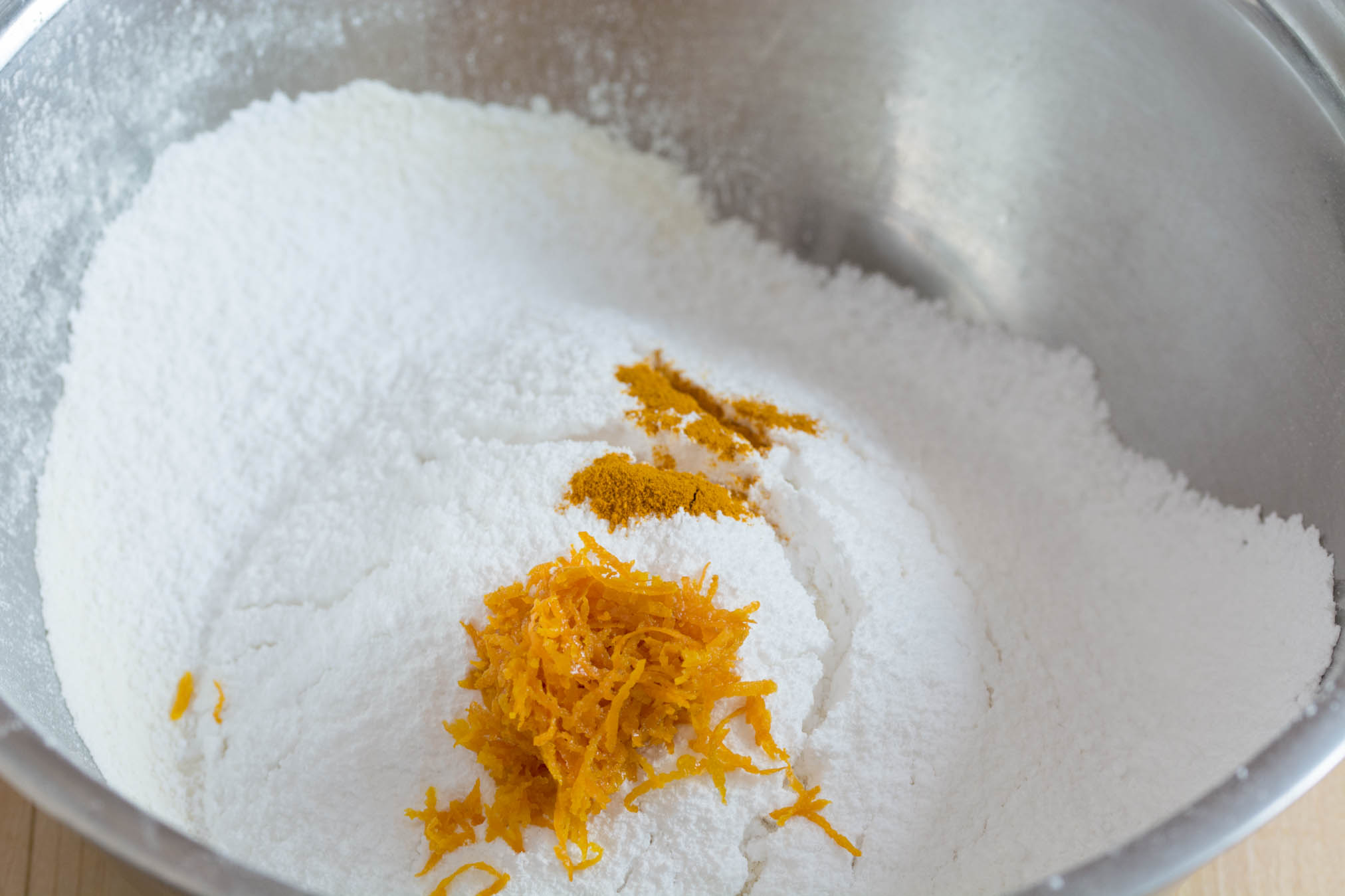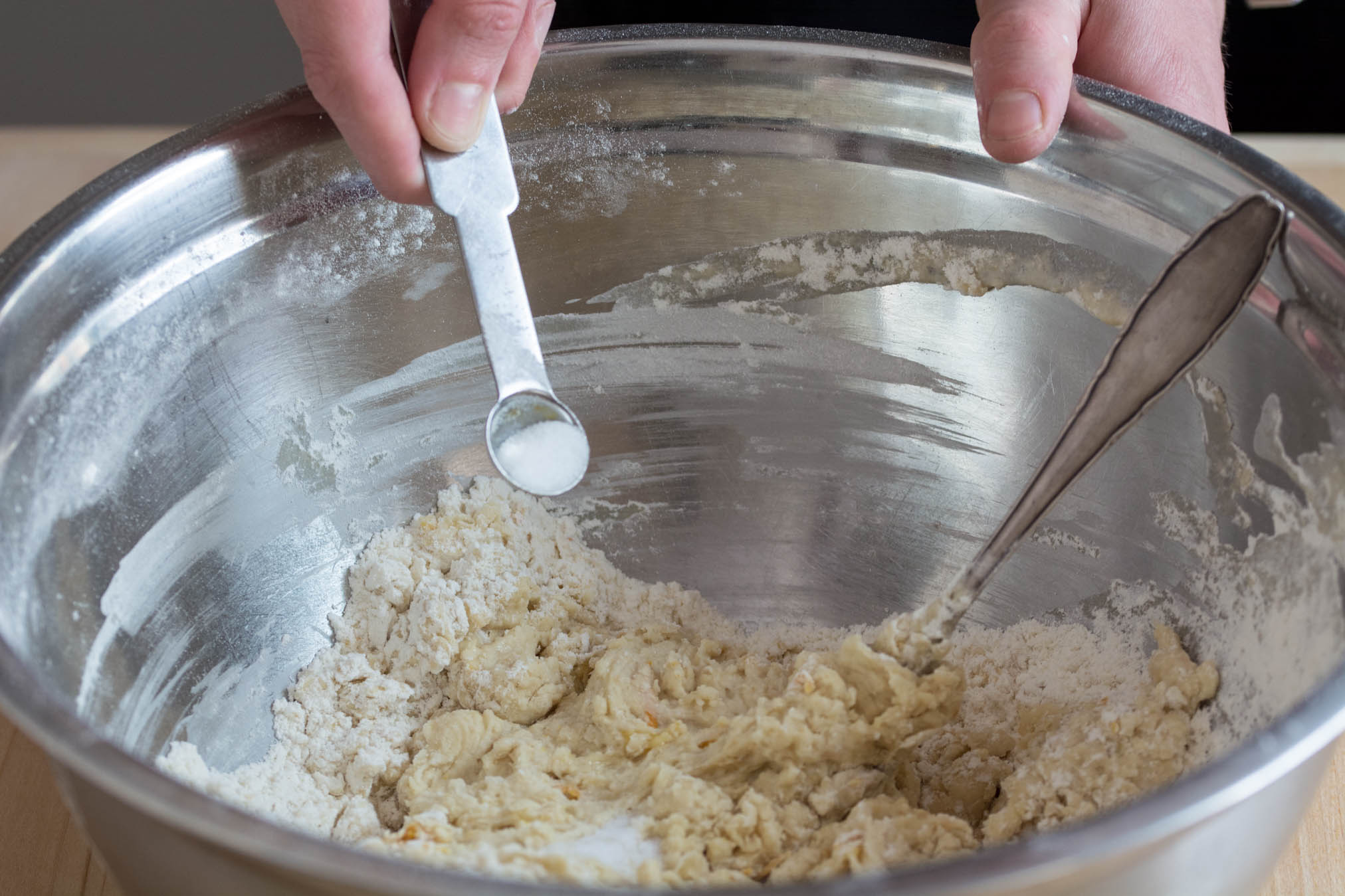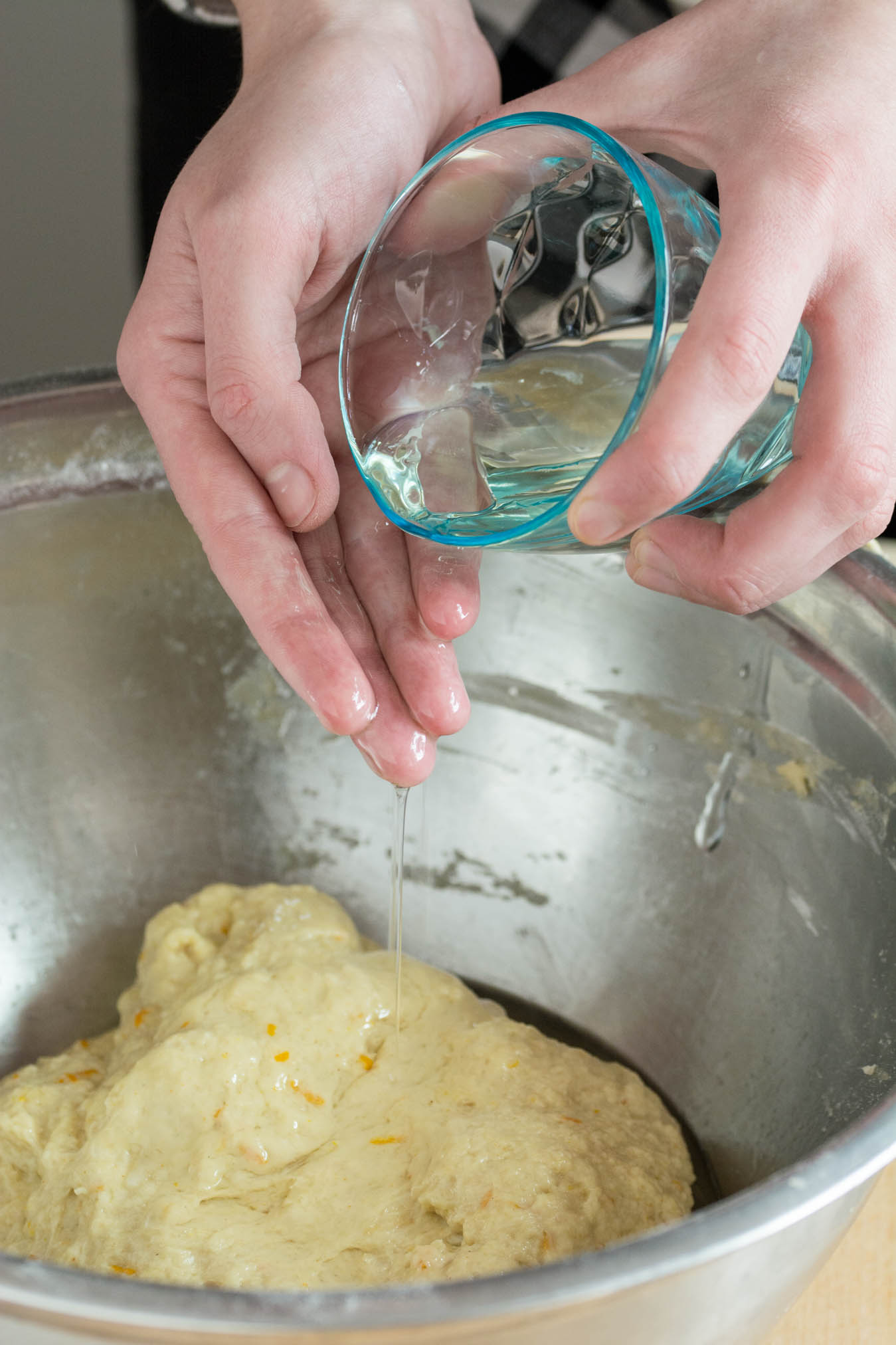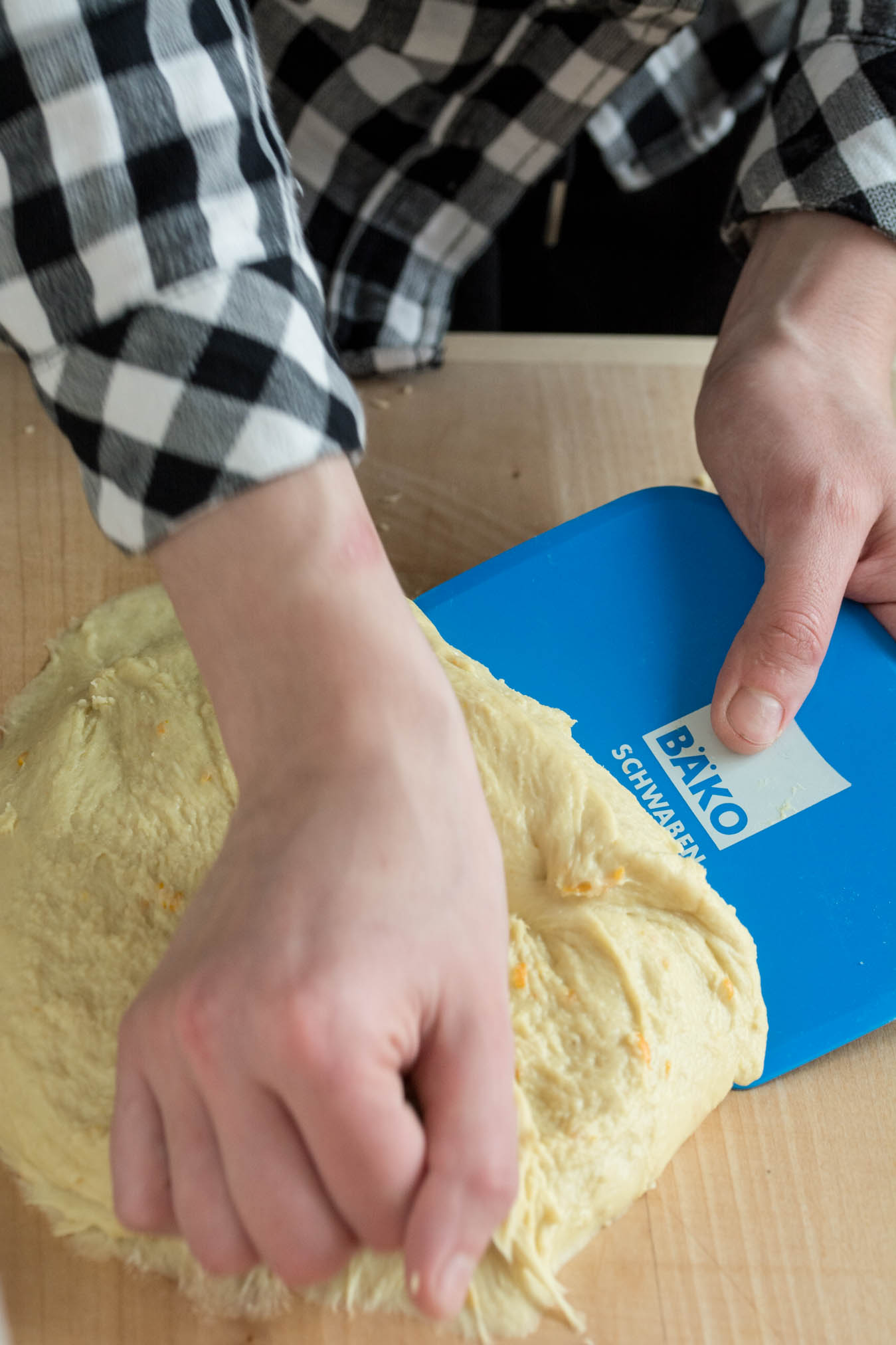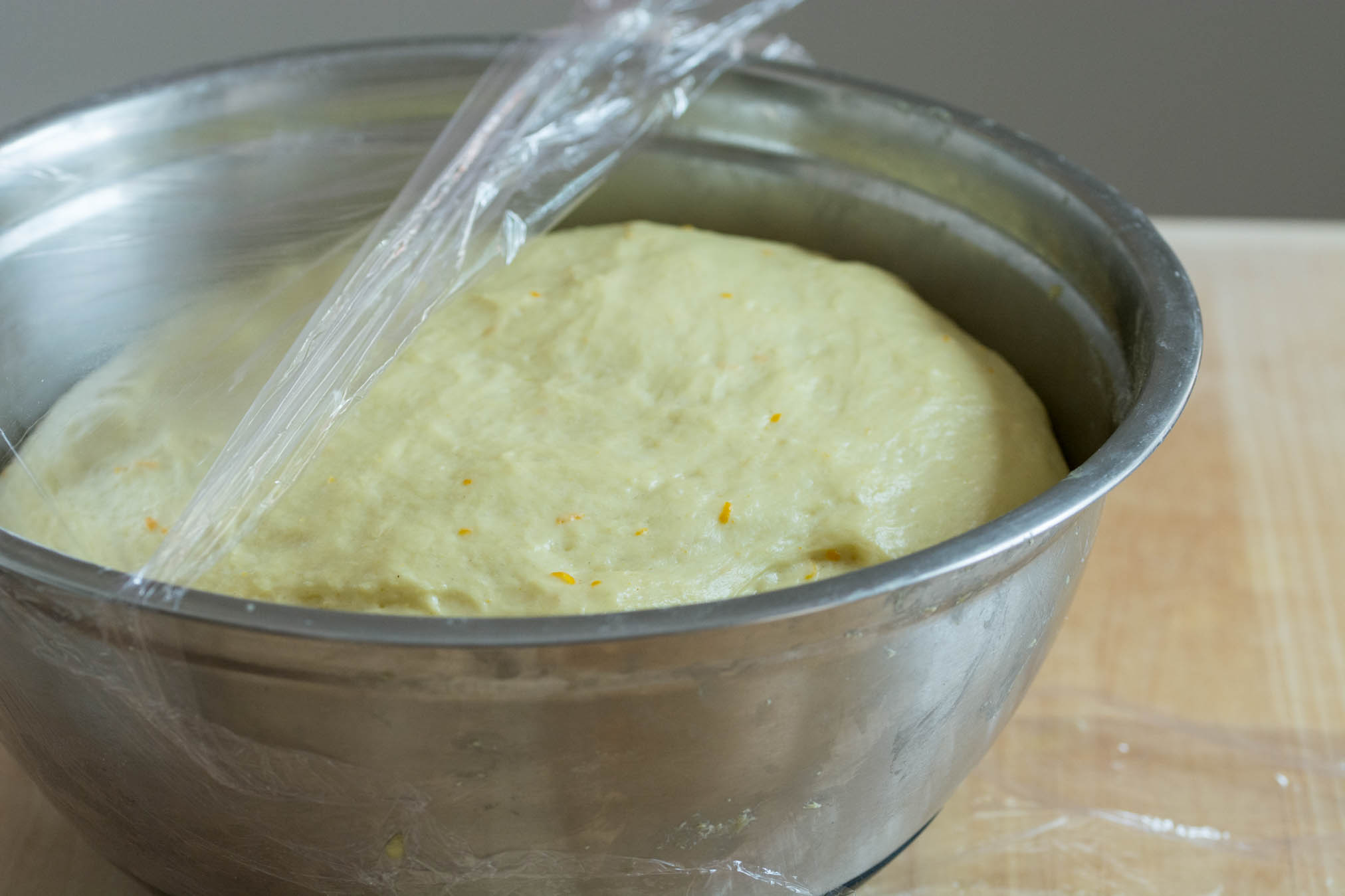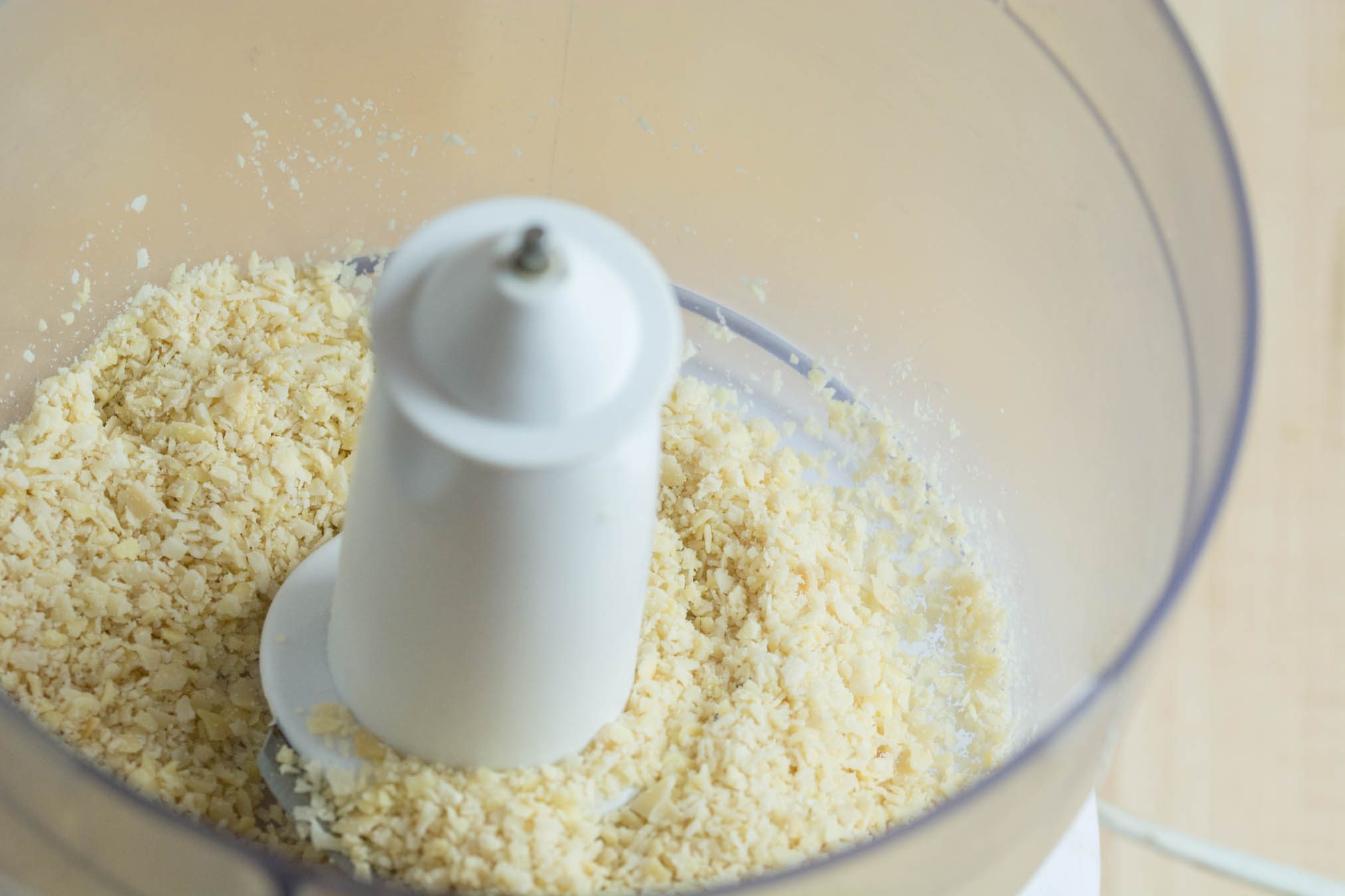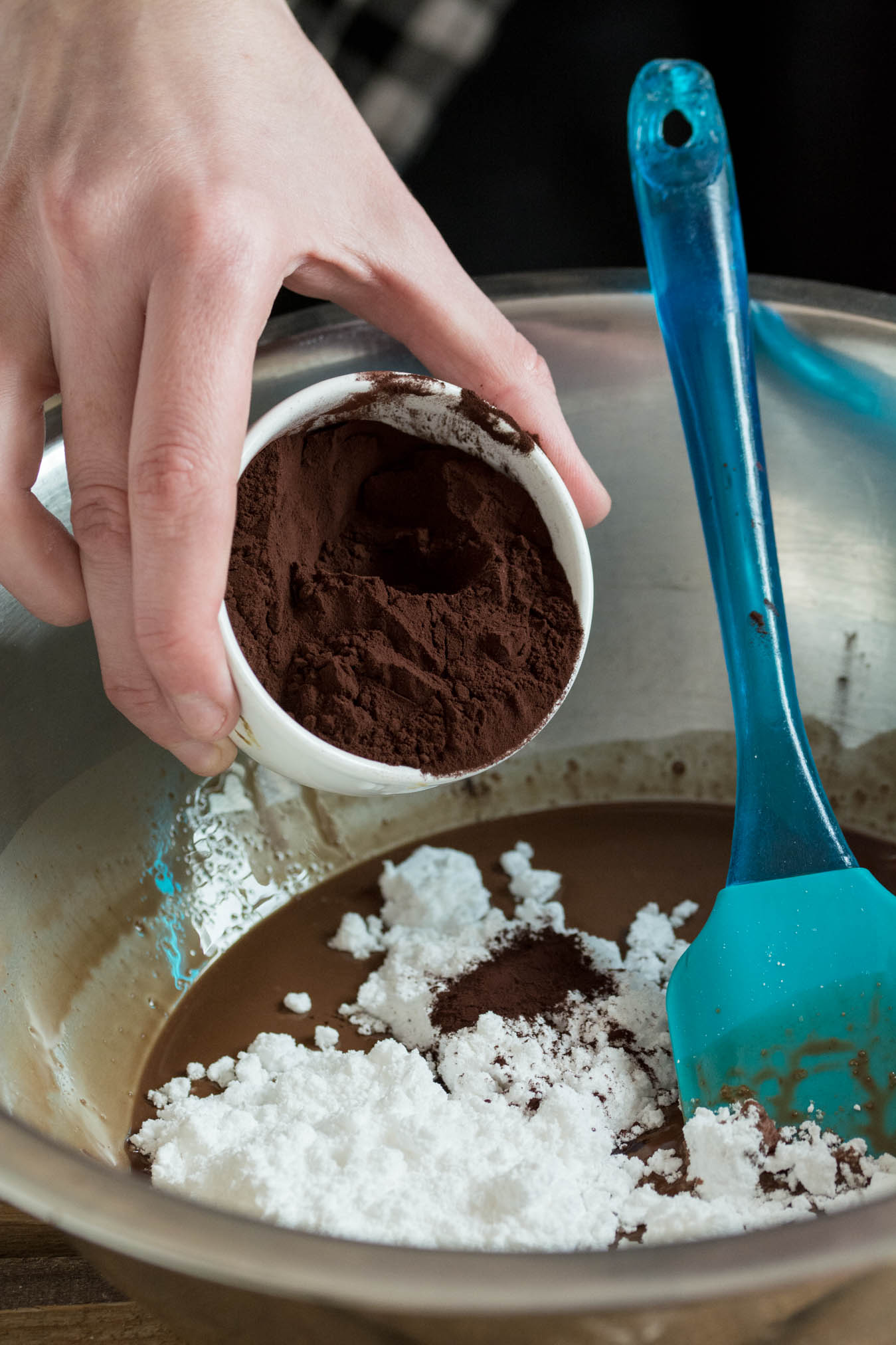 Method:
Mix sugar with lukewarm milk and stir until combined. Add yeast and leave aside for 15 minutes.
In a large mixing bowl sift the flour together with the turmenic powder. Add the milk mixture, orange zest and vanilla. Mix with a wooden spoon until combined. Add the salt and continue mixing until you form a ball.
Turn the dough on to a floured working surface and knead adding one teaspoon of oil at a time. Knead for 15 minutes adding flour if necessary. Put dough back in the mixing bowl, cover with a towel and let it rise in a warm place for about 90 minutes.
Prepare the filling by melting the chocolate and the coconut oil in the microwave. Ass the sifted cocoa and powdered sugar. Mix until well combined.
Put dough on a floured working surface and knead for 2 minutes. Divide it into 2 smaller balls.
Take the first ball and toll it out with a rolling pin until you have a 1cm thick rectangle making sure it has the same length as the tray.
Spread ½ the quantity of the chocolate cream over it, leaving a 2cm wide clean border. Sprinkle half of the almonds over the chocolate cream.
Brush the left border with almond milk. Begin rolling the loaf from right to left, making sure the left end sticks well. Take a sharp knife and divide the log into two halves. Take one end and begin twisting them. Place the loaf in a parchment paper- lined tray and proceed the same with the second brioche.
Cover them with a clean towel and leave the aside to rise for another 60 minutes. Bake them in the preheated oven at 180°C / 350°F (gas mark 4) for 25-30 minutes or until golden. Let them cool down on a wire rack for at least 2 hours until slicing.