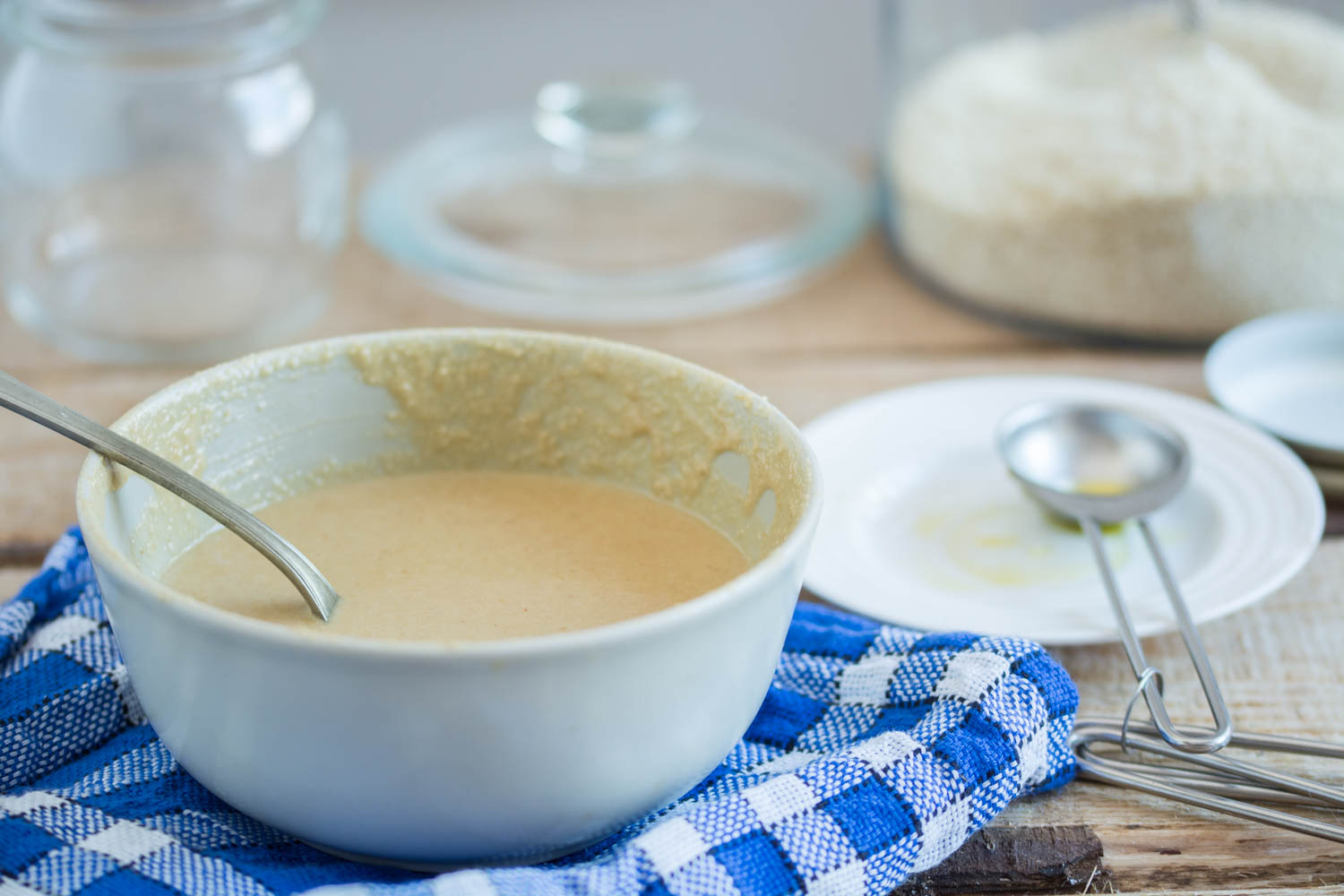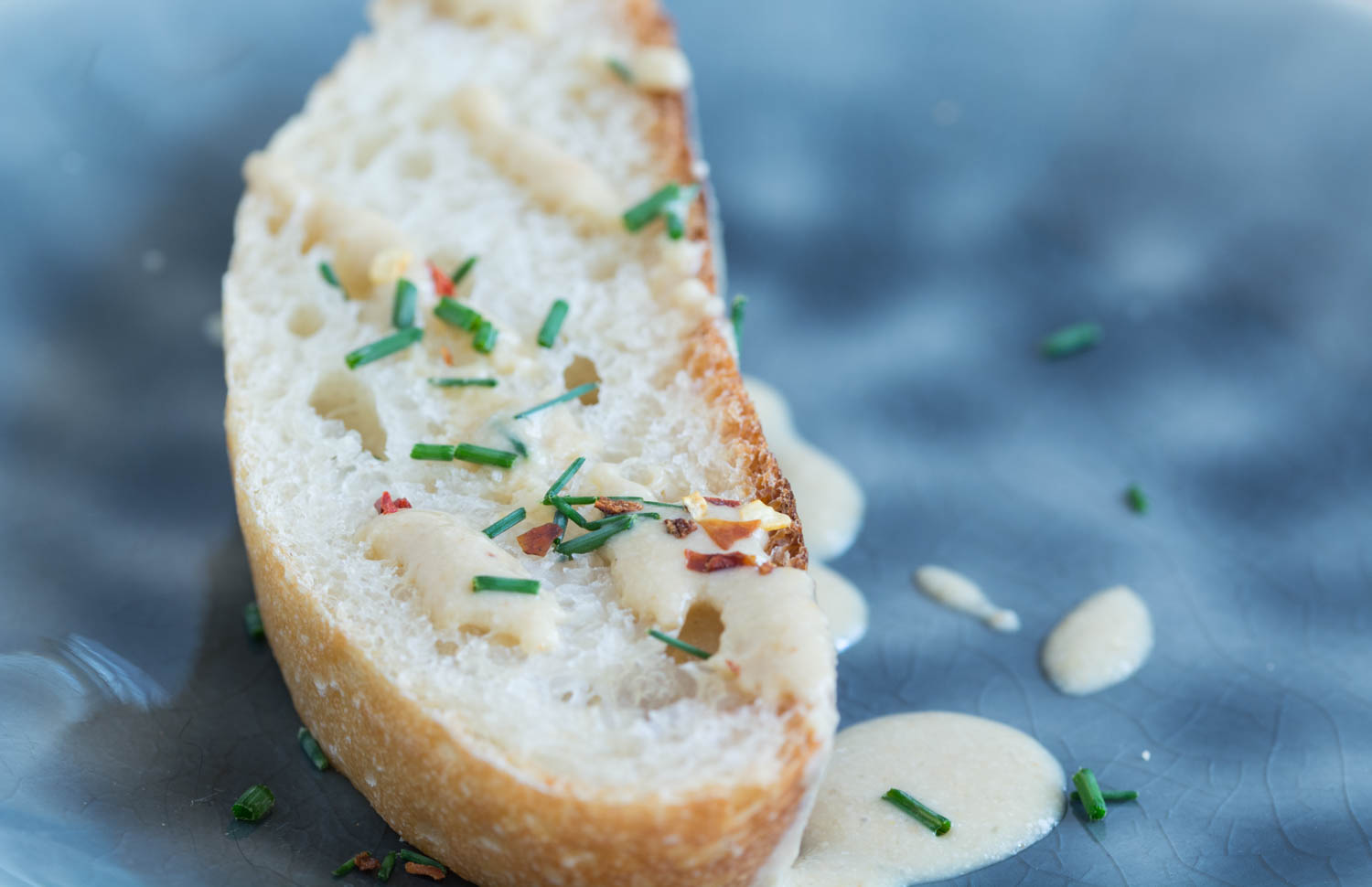 Tahini is a delicious Middle Eastern sesame spread. It has a velvety smooth texture and a lovely nutty flavor. Tahini can be found in the ethnic department of almost every large grocery store but it can also be made at home, from scratch. It's so easy to make and it's significantly less expensive than the store-bought version. Tahini is made from only 3 ingredients: sesame seeds, vegetable oil and salt. The process is very simple: the sesame seeds are lightly toasted just until they turn golden and fragrant, and after that they are ground using a food processor (or you can use a mortar, if you're into extreme sports). The addition of the oil turns the fragrant sesame crumbs into a golden silky spread.
I must confess that I enjoy tahini almost daily. I use it to prepare hummus and baba ganoush, I use it to make salad dressings, I pour it over steamed veggies, rice or pasta or I simply enjoy it with homemade bread, with lime, chili flakes and chives sprinkled on top. Tahini brings flavor to many dishes but it also brings a high amount of nutrients – tahini is high in protein, unsaturated fats, calcium and vit B complex). Tahini is simply divine, and if you haven't had the opportunity to discover it yet, I strongly advise you to whip up a batch!
Ingredients (for about 150g tahini):
1 cup of huelled sesame seeds (140g)
2 – 3 Tbsp of any mild vegetable oil (such as grapeseed, sunflower or a light olive oil)
¼ tsp sea salt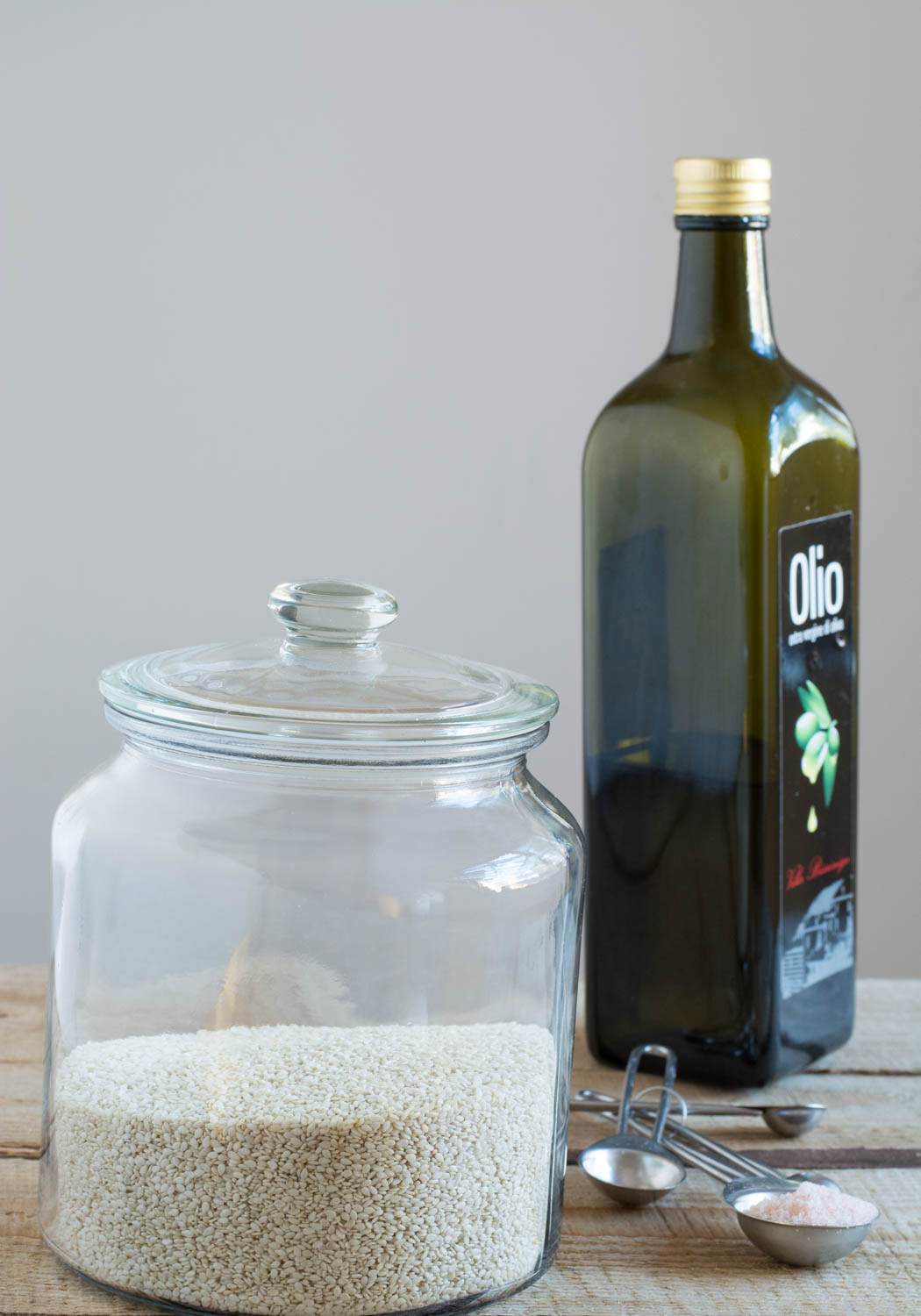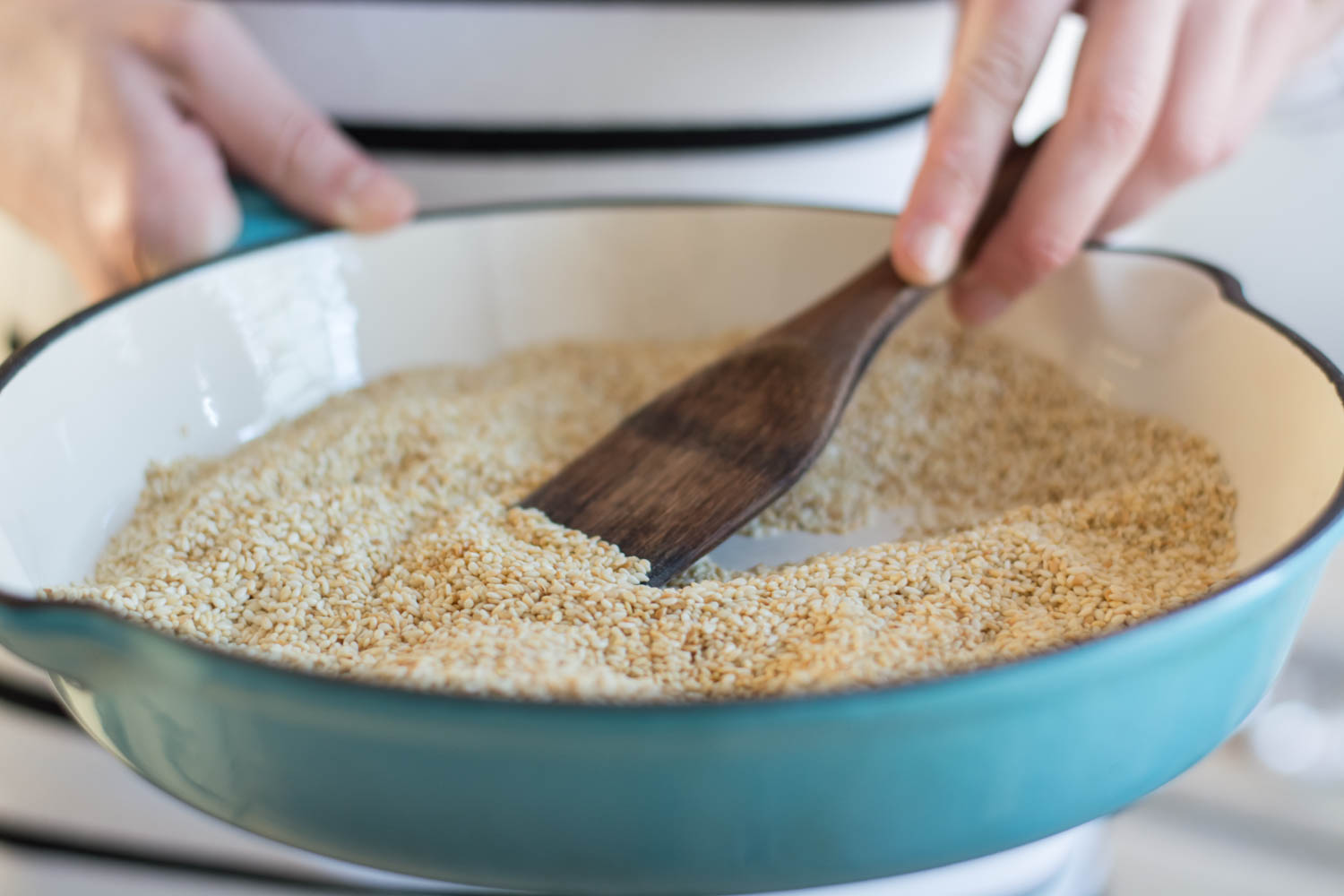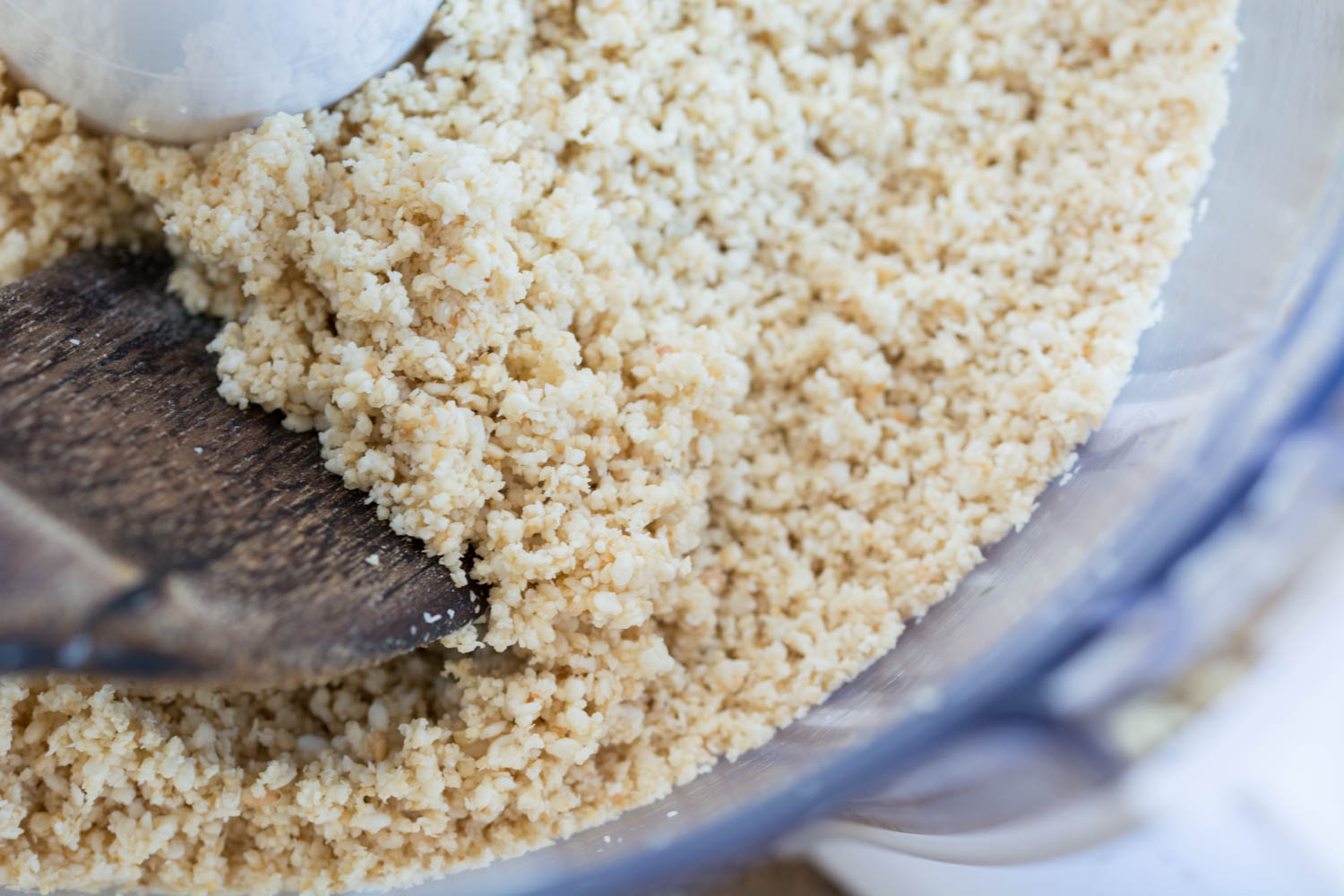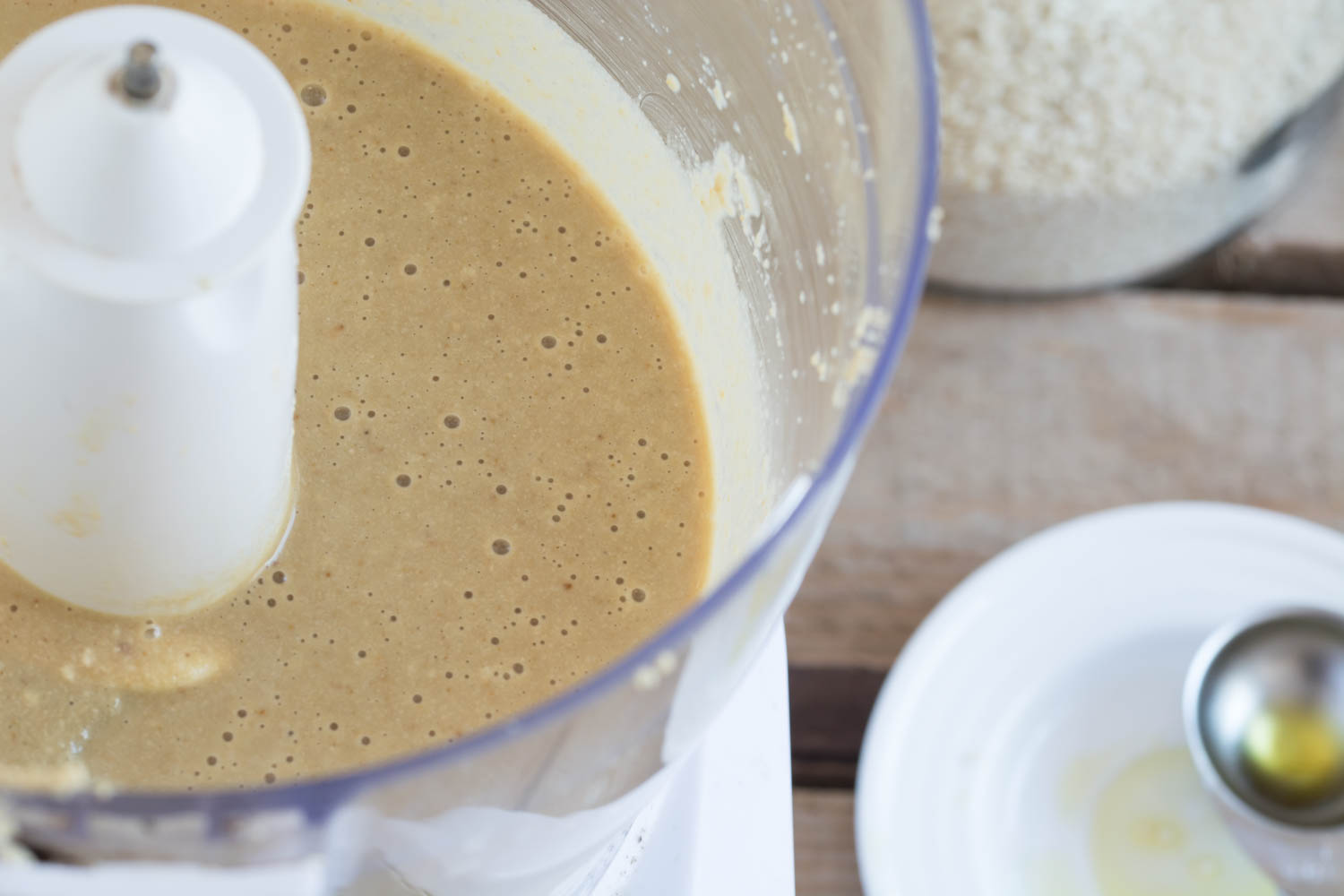 Method:
Toast the sesame seeds in a ungreased skillet over medium heat just until they are light golden and fragrant (it takes usually about 3 – 4 minutes). Be careful not to overtoast them because the tahini will turn bitter.
Add the toasted sesame seeds to a bowl of a food processor and let them cool for 5 minutes. After 5 minutes process them until they turn into crumbs. It might take a good 5 minutes – it depends on how powerful your food processor is.
Start adding the oil, one tablespoon at a time, scraping town the sesame seeds from time to time. Process until smooth and pourable.
Spoon tahini into a jar and refrigerate. It will last in the refrigerator up to 4 weeks.
I enjoyed my tahini on a slice of homemade artisanal bread, sprinkled with lime, chives and chili flakes.