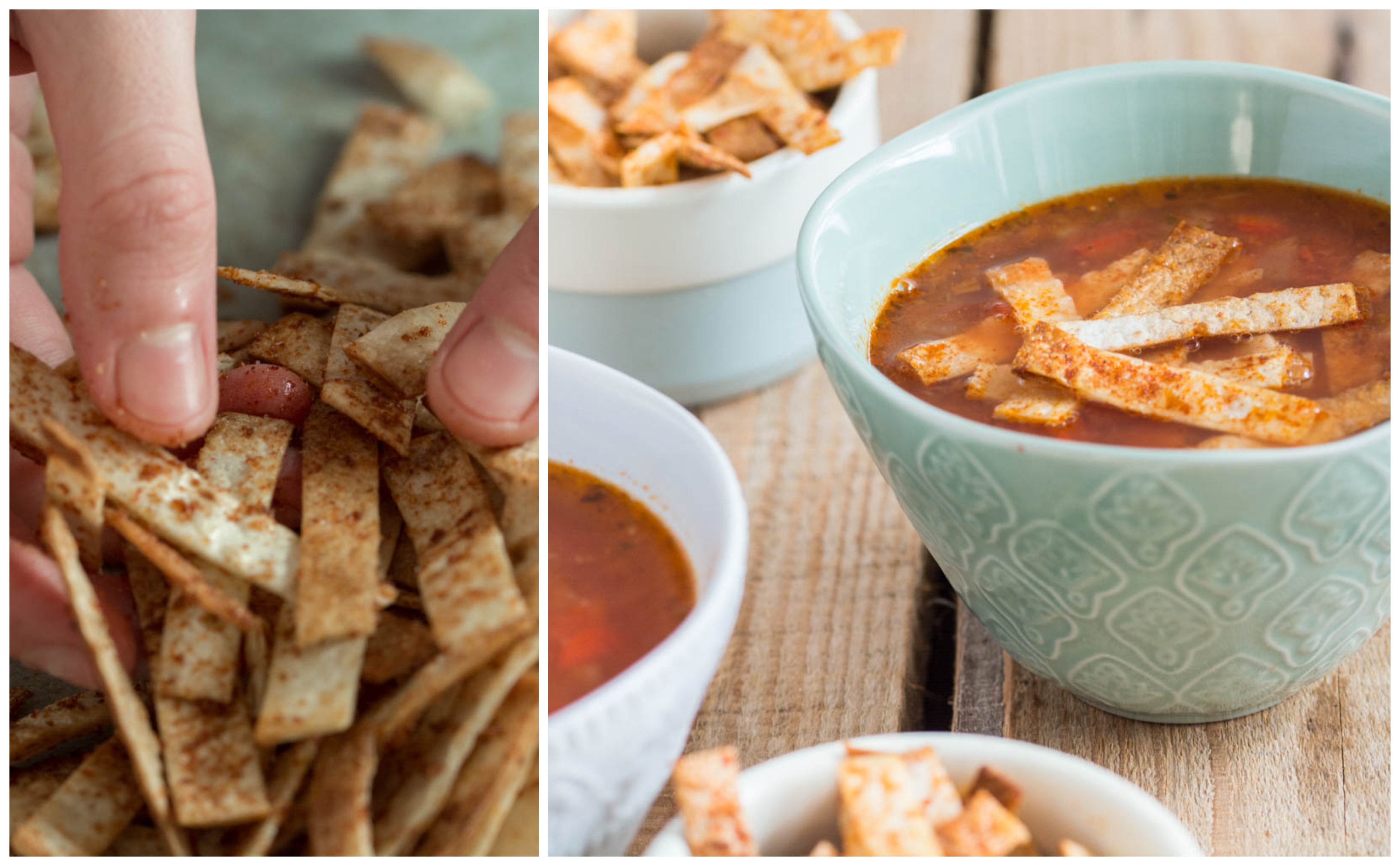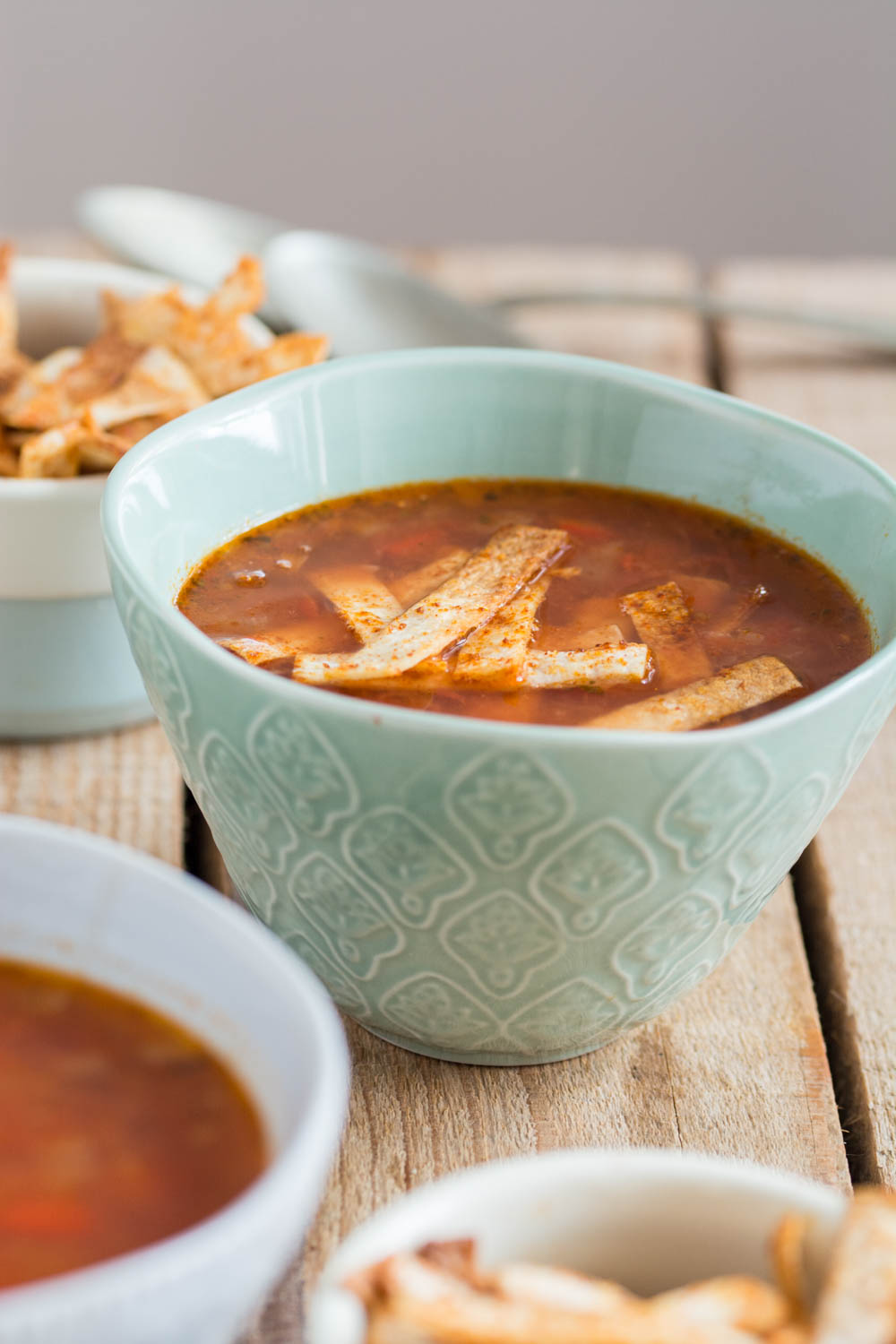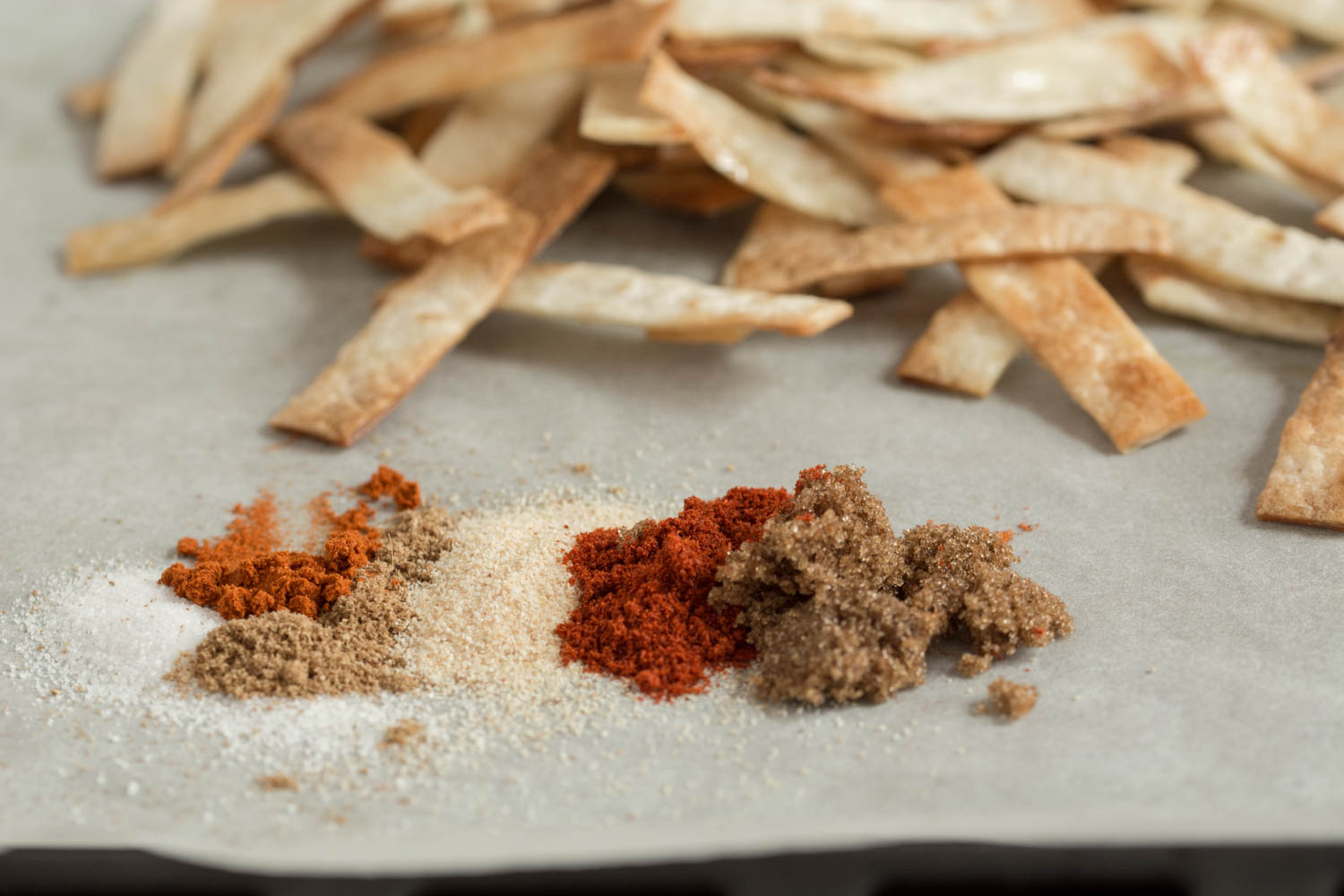 Hearty and flavorful, this Mexican – inspired soup is the best option whenever you feel like eating something satisfying and flavorful but time isn't exactly your best friend. The juxtaposition between the hearty and tangy soup and the crunchy tortilla croutons is simply wonderful. This dish is ready in practically no time and it requires only budget-friendly ingredients. It's so tasty that I find it simply impossible to limit myself at just one bowl. It's packed with veggies, each and every one of them doing its own thing, transforming this dish into a color and flavor symphony. Simply amazing…

Ingredients (for 6 servings):
1 can of corn
1 can of red kidney beans
1 can of chopped tomatoes
½ red bell pepper
1 medium onion
3 garlic cloves
3 Tbsp olive oil
800ml vegetable soup
juice of 1 lime
1 tsp oregano
1 tsp cumin
1 tsp paprika
¼ tsp chili
for the tortilla croutons:
2 large tortillas
2 tbsp olive oil
1 tsp brown sugar
¼ tsp cumin
¼ tsp paprika
¼ tsp garlic powder
¼ tsp salt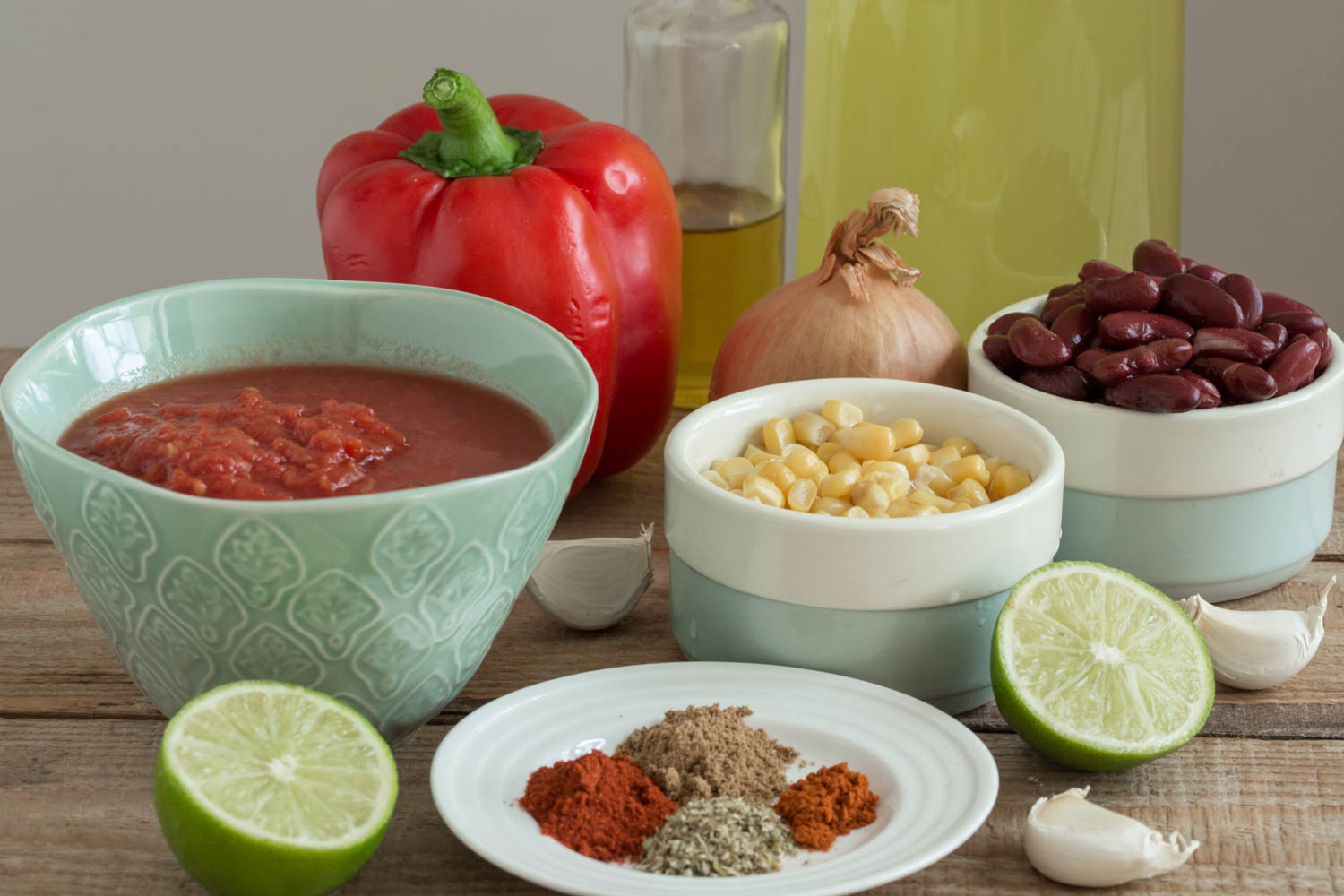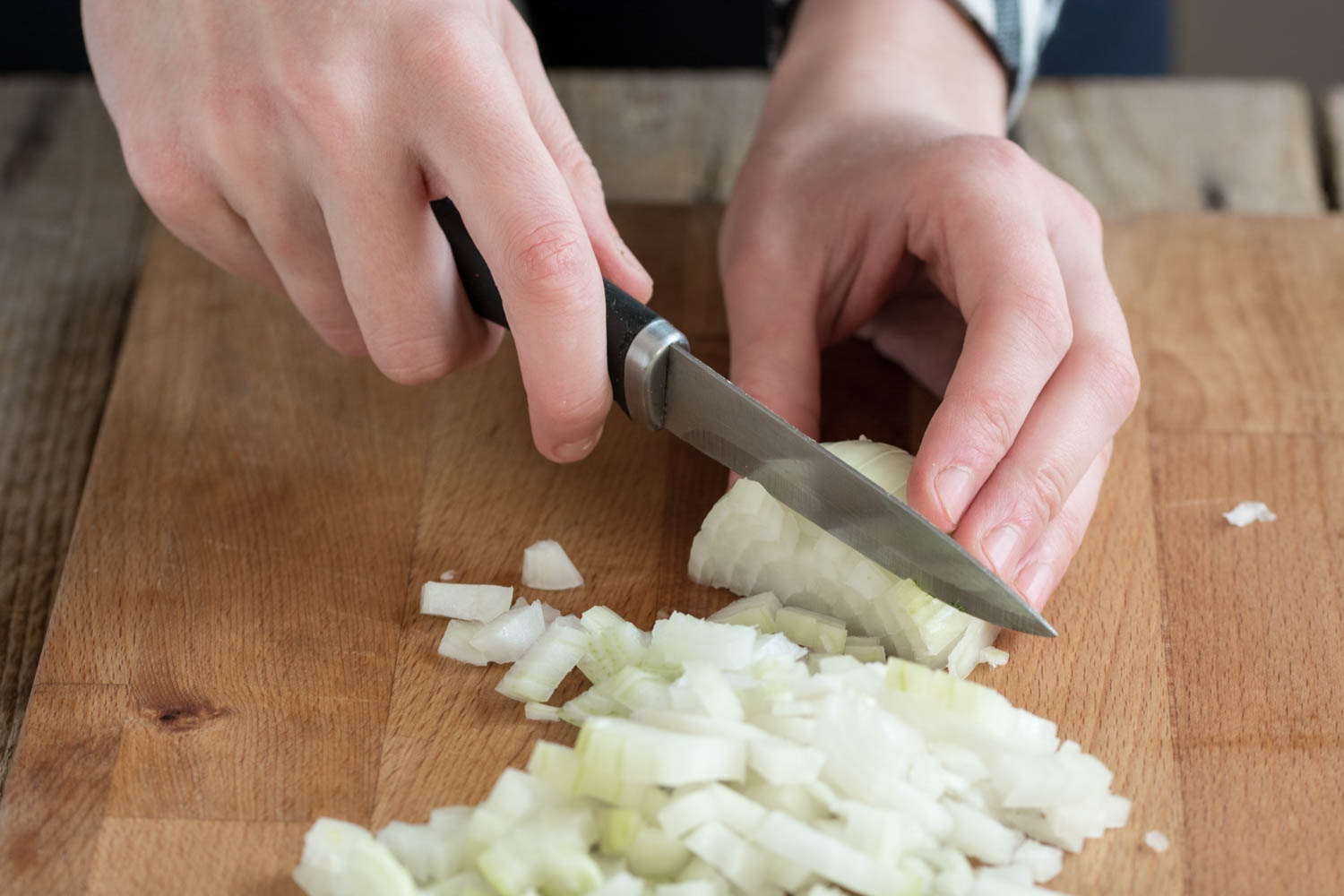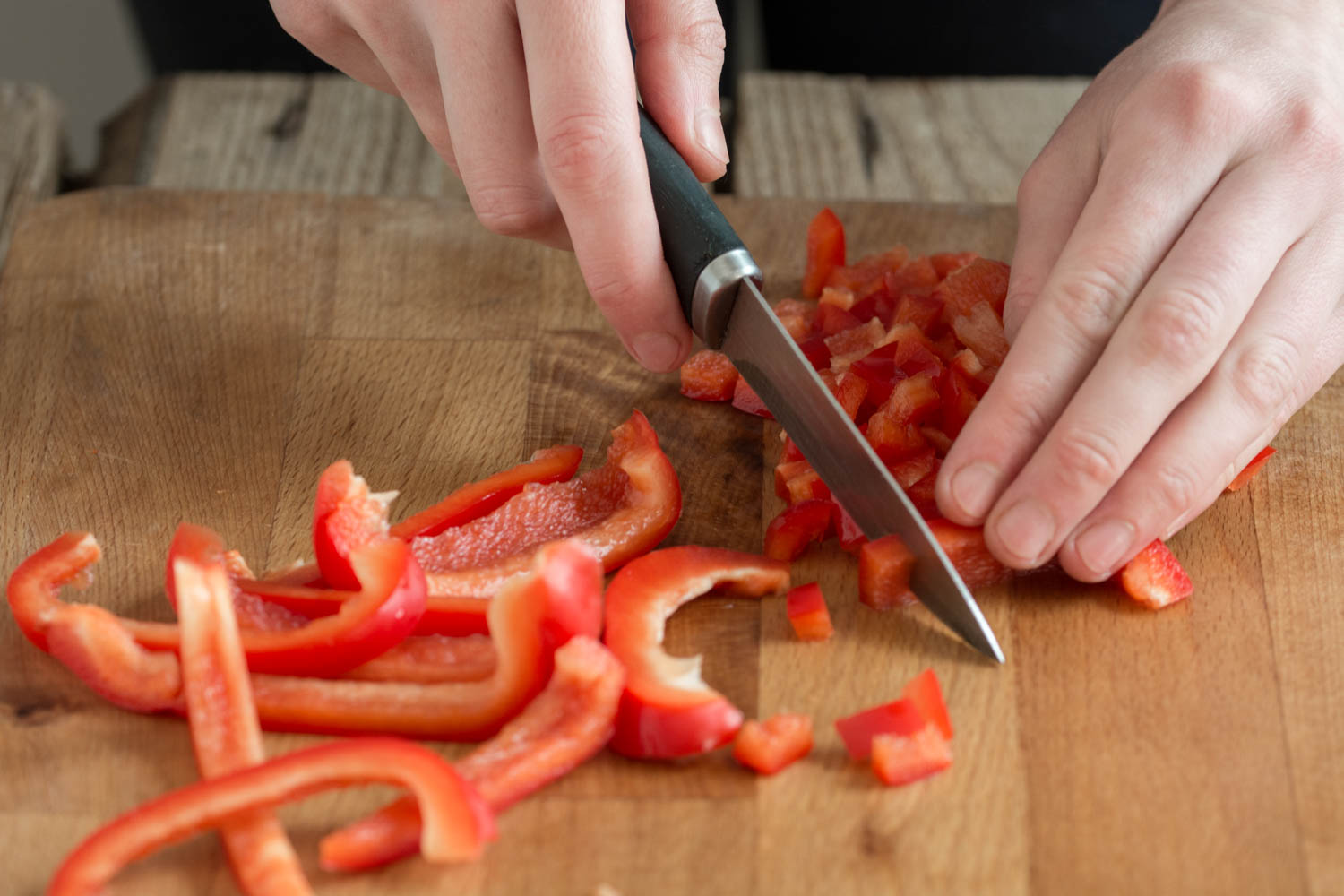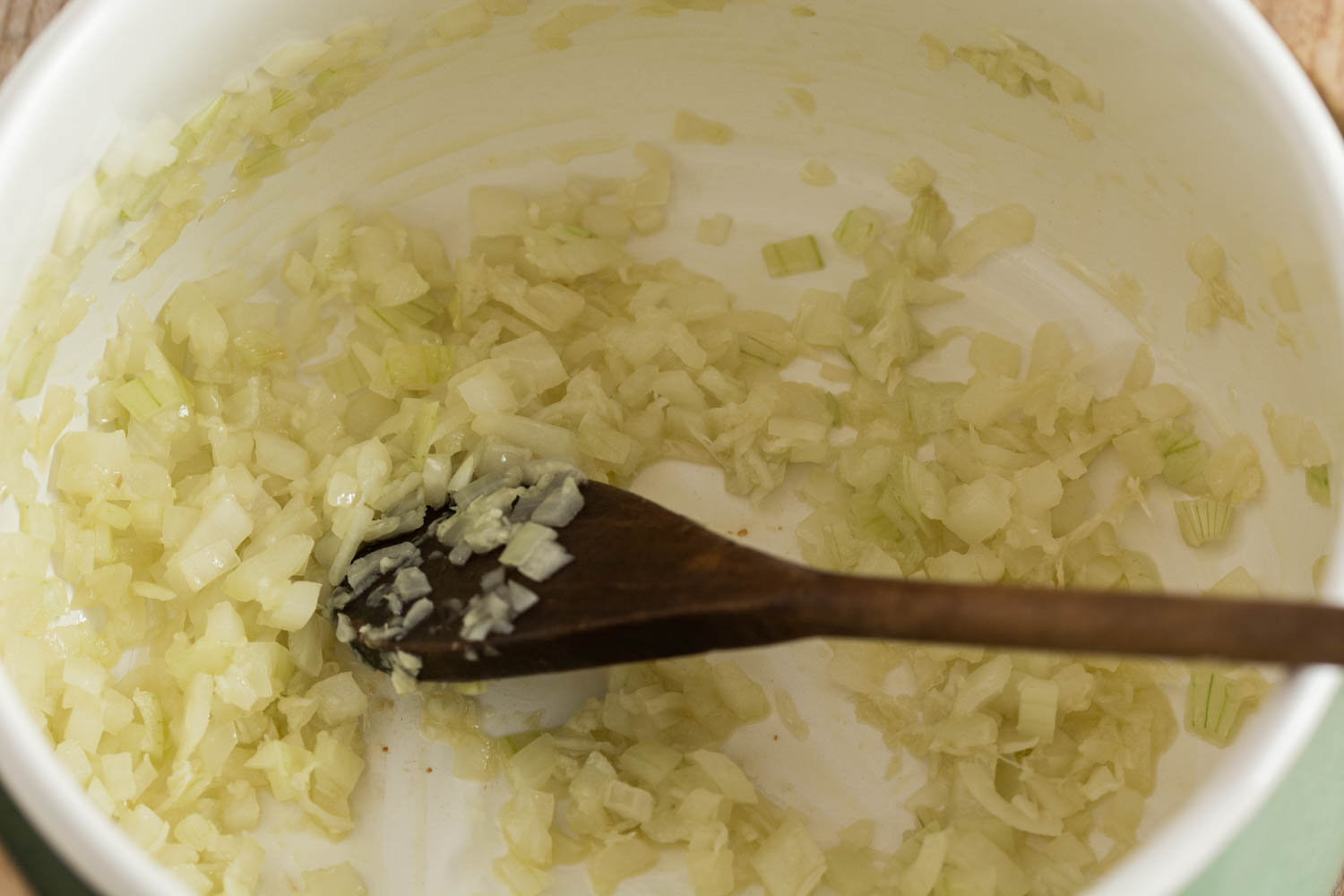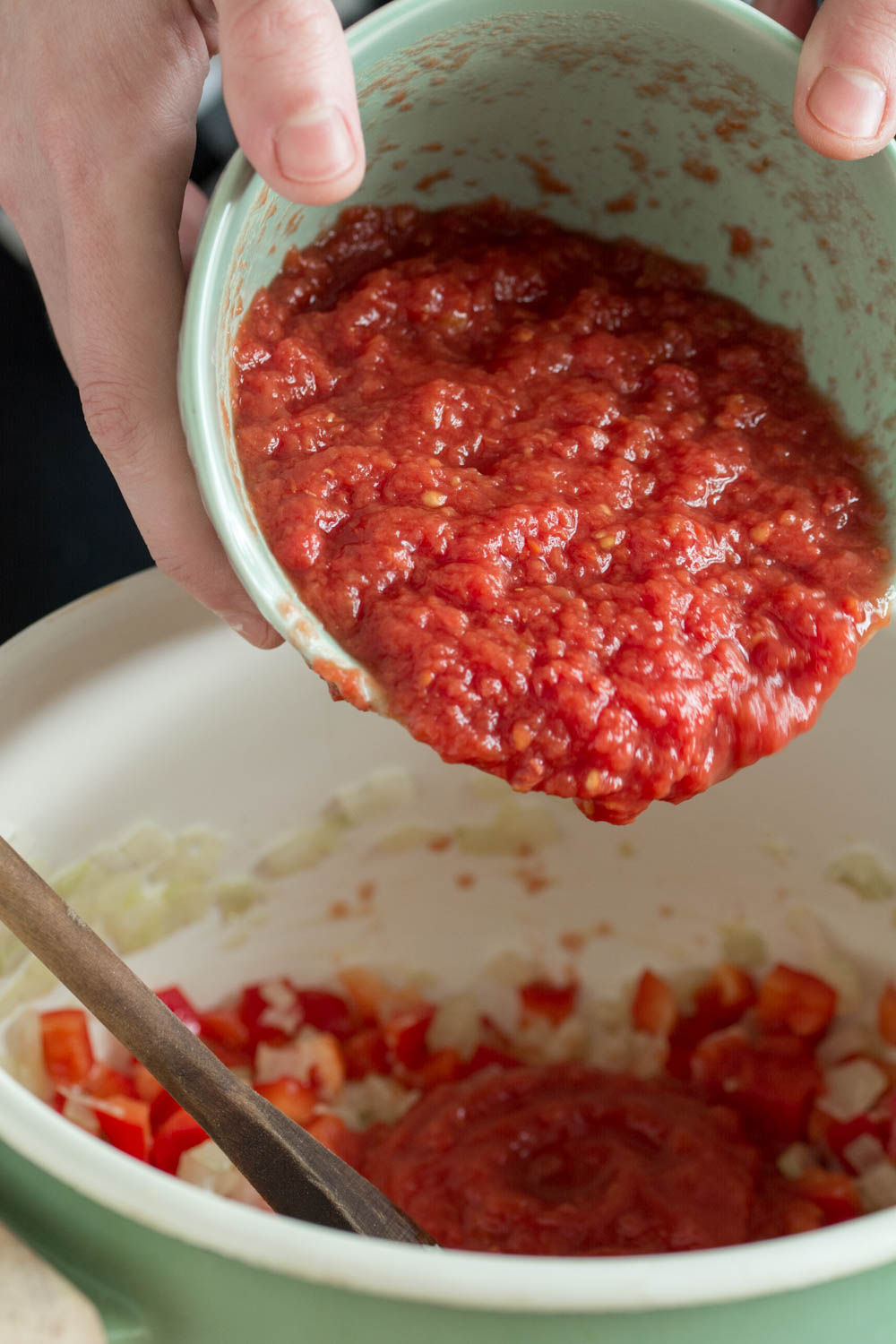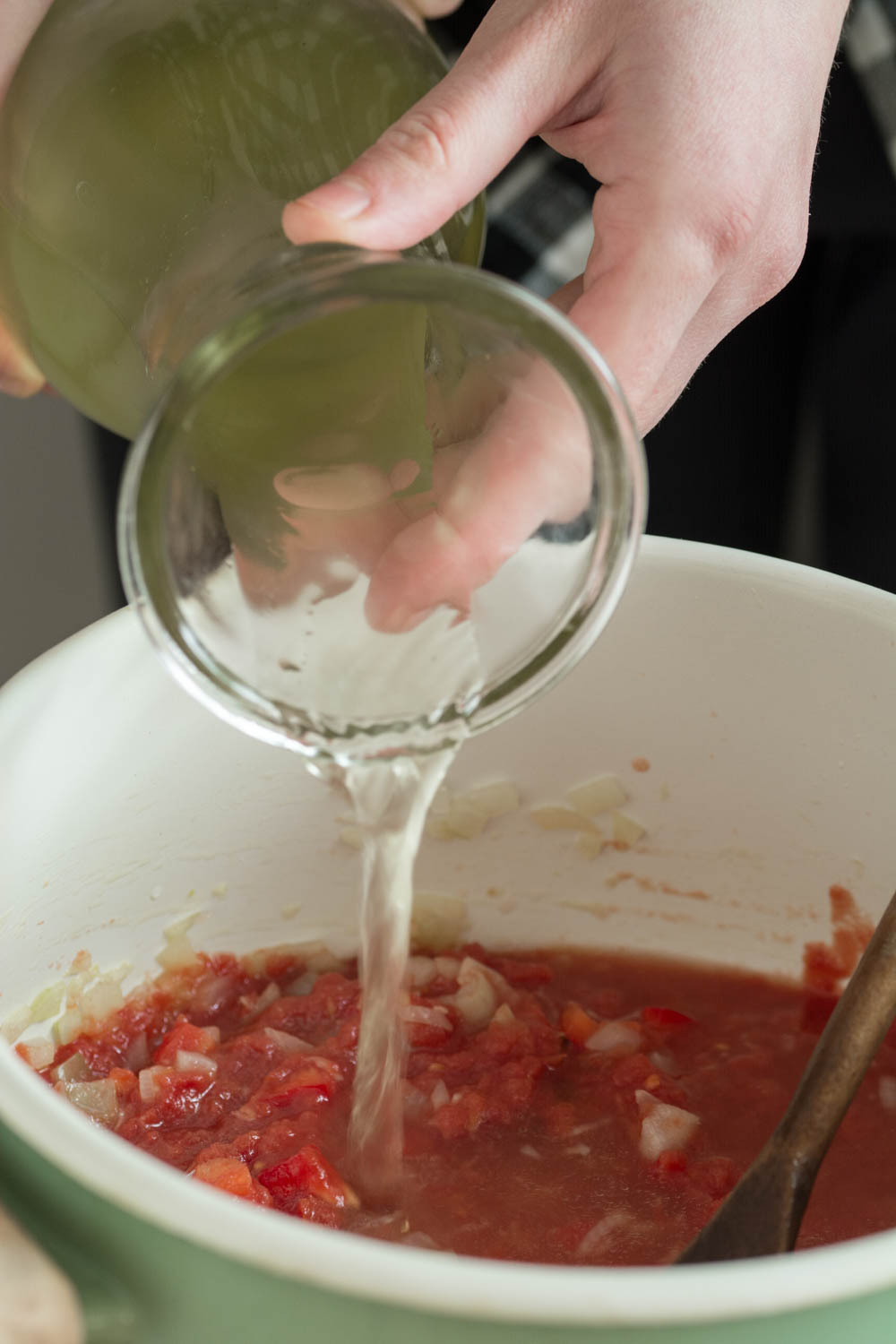 Method:

Preheat de oven at 400°F/204°C (treapta 6).
Peel the onion and give it a chop. Remove the seeds from the red bell pepper and cut it into small cubes. Peel the garlic and mince it.
Preheat the olive oil in a large saucepan over medium heat and sautee it until translucent. Add the minced garlic and sautee it as well until fragrant. Add the spices and give the ingredients a stir.
Add the canned tomatoes and the soup and bring the pot to a boil. Simmer the soup for about 5 minutes.
Add the beans and the corn and boil it for about 15 minutes.
Meanwhile prepare the tortilla croutons. Slice them into 2 cm thick ribbons, lay them over a parchment paper-lined tray and bake them in the preheated oven until golden.
Carefully remove them from the oven, drizzle the 2 Tbsp of olive oil over them and sprinkle them with the spice mix.
Serve the soup in large bowls garnished with the tortilla croutons.