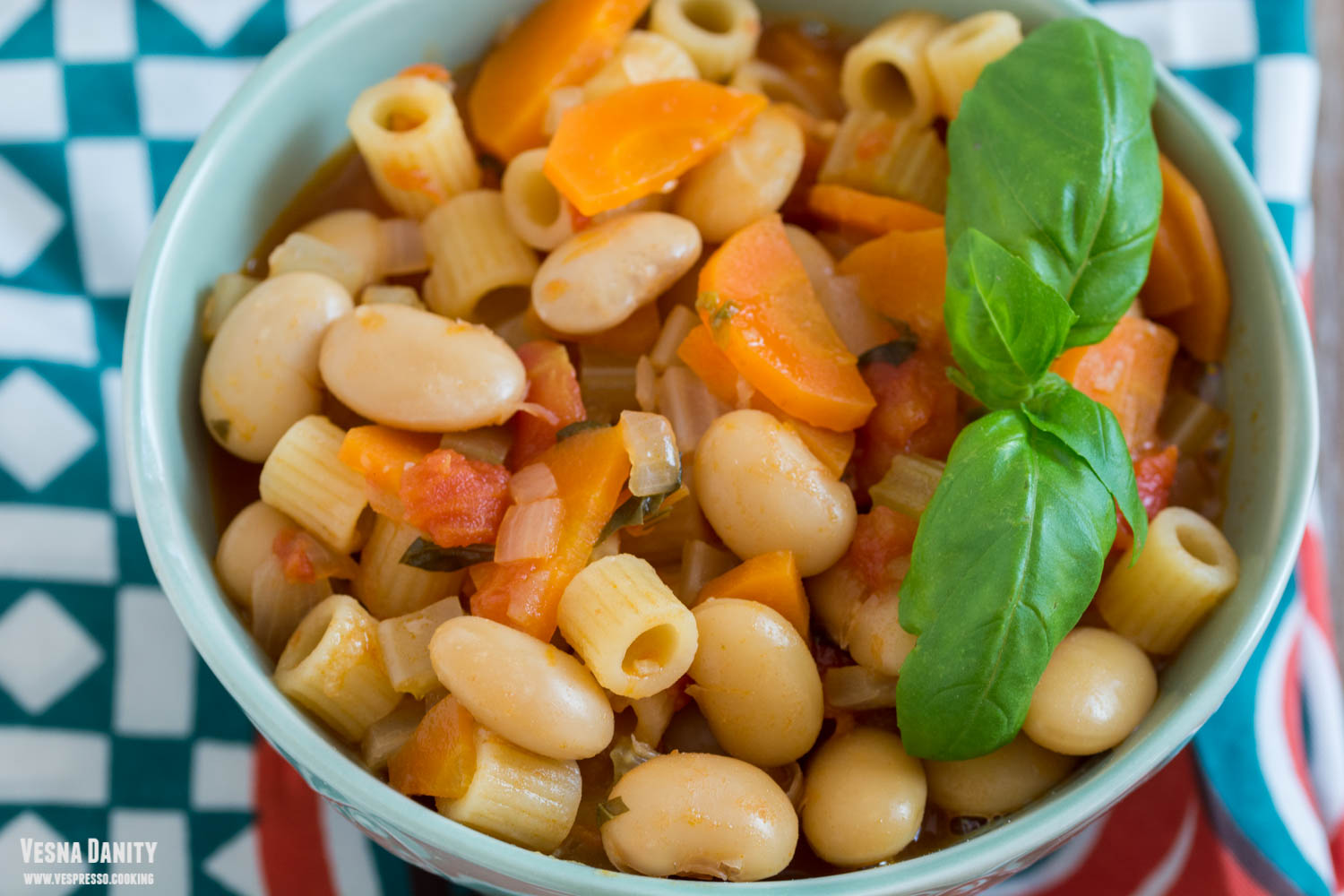 This Italian-inspired dish is so delicious and extremely easy to make. Basically, we are speaking about some small pasta cooked in a basil-flavored tomato broth, together with buttery cannellini beans, carrots, celery and onion. With some organisatory work done ahead this no fussn dish takes no longer than 30 minutes. Those vegetables I've mentioned above combine together in a genuine taste symphony, creating an absolutely delicious dish which is also heart and packed with nutrients. If I'd have to place it in a category I'd say it stays somewhere between a soup and a stew. I love my pasta e fagioli on the thick side but if a soupier dish is your cup of tea, please feel free to add more liquid.
Ingredients:
2 Tbsp olive oil
2 medium onions (200g, chopped)
2 large carrots (200g, chopped)
3 celery stalks (150g, chopped)
4 garlic cloves
10 basil leaves
2 bay leaves
1 can of crushed tomatoes
4 – 5 cups of vegetable broth
2 cans cooked cannellini beans (500g)
1 cup dried small pasta (120g)
salt and pepper to taste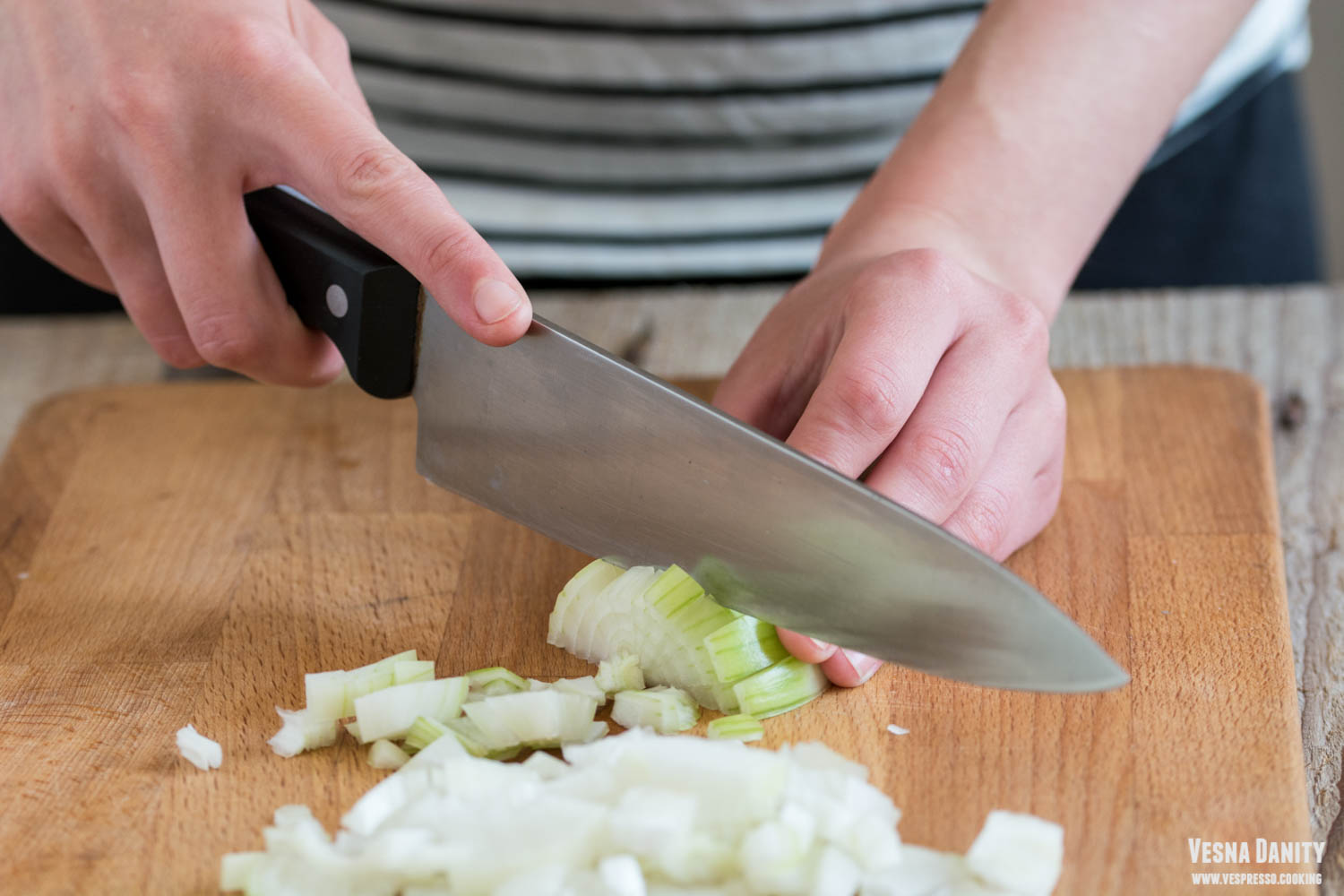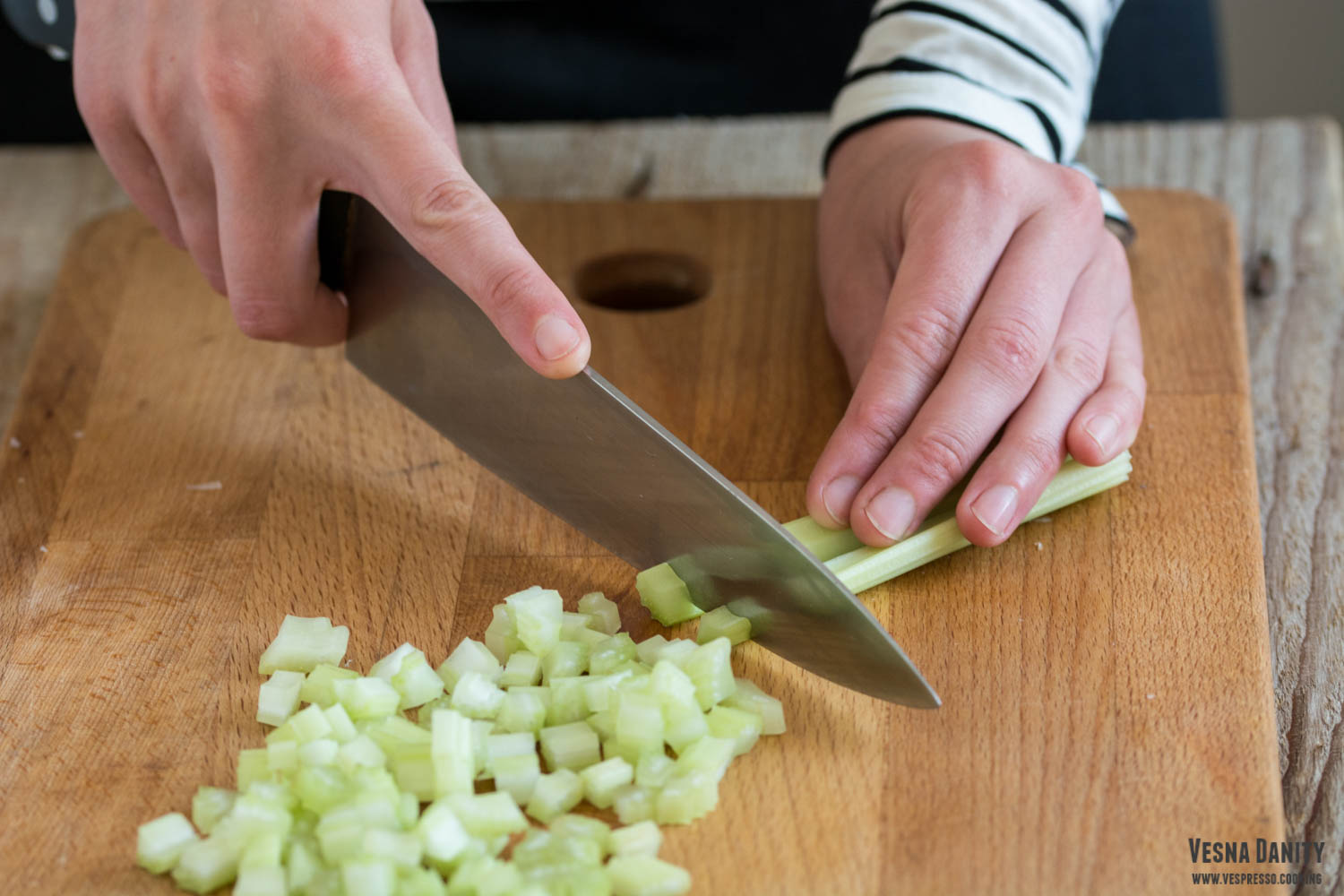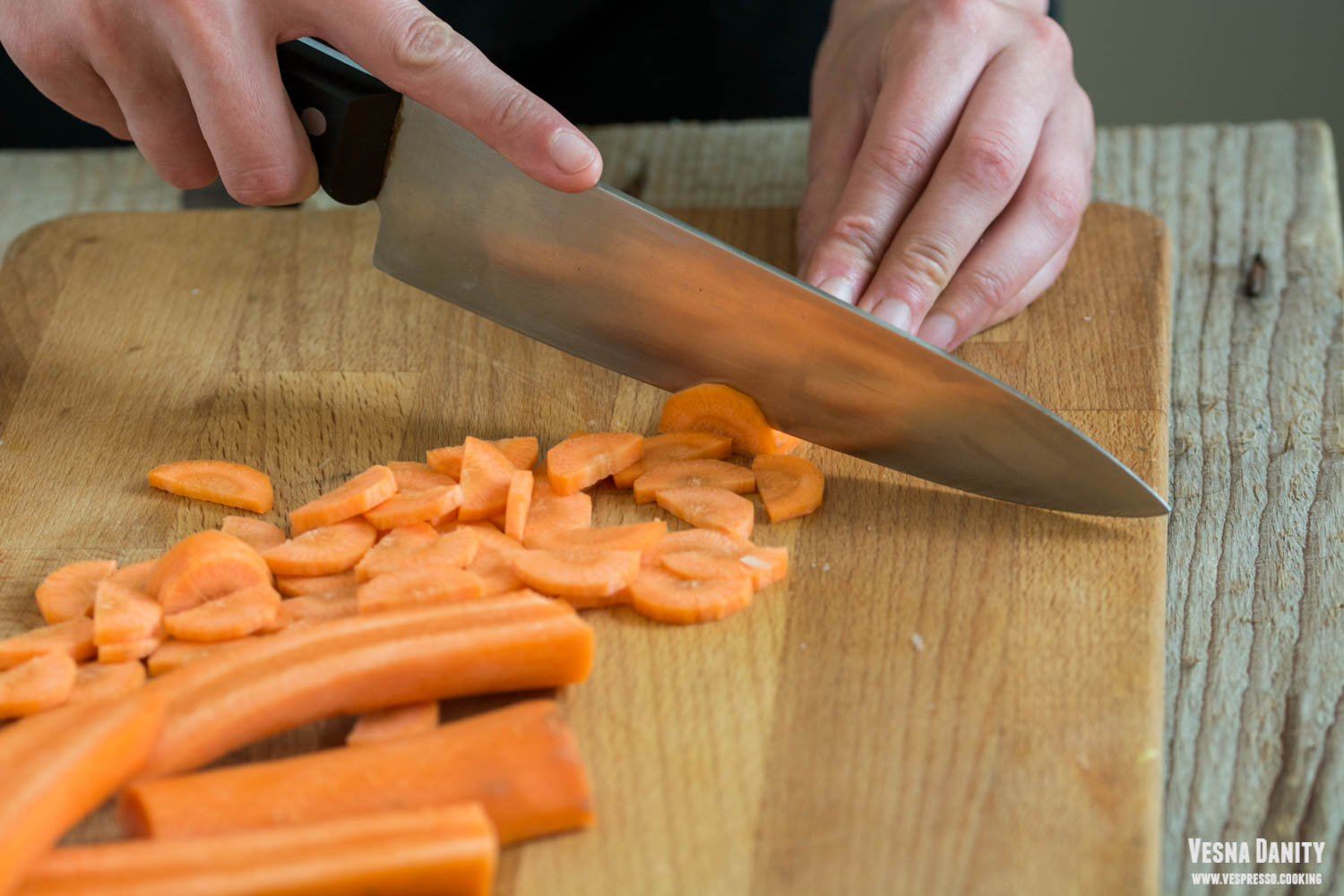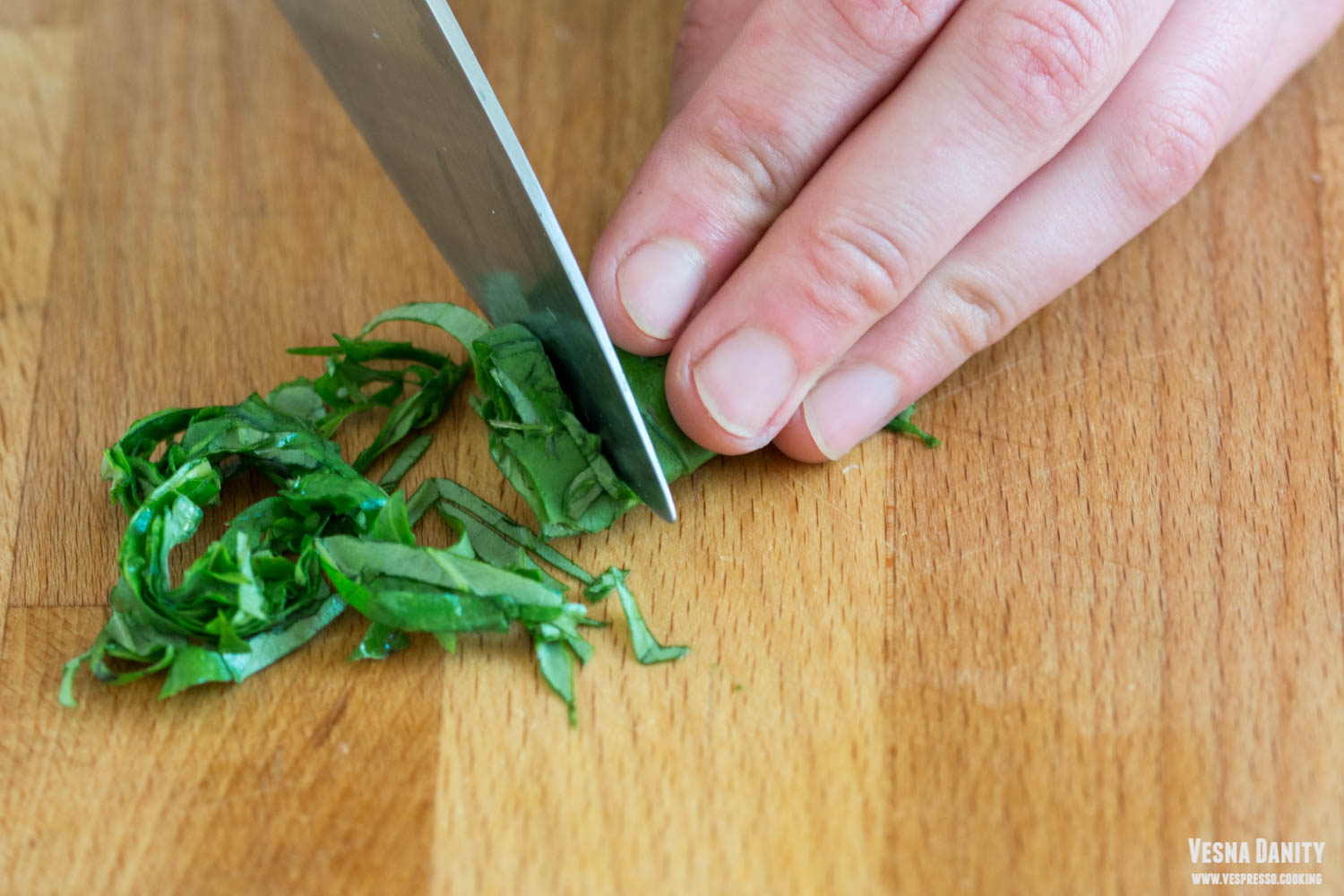 Method:
Broth. I heated the vegetable broth over high heat. If you use room temperature broth, it would take longer for the soup to reach boiling point.
Vegetables. Peel the onions, carrots and garlic cloves. Chop the onions, celery and carrot. Finely chop the garlic and basil.
Sautee the vegetables. In a large saucepan heat the olive oil over medium heat. Add the onions and sautee them until translucent. Add the garlic and continue cooking until fragrant (about 1 minute). Add the carrot and the celery and sautee for further 3 minutes.
The liquid. Add the chopped basil and bay leaves. Add the crushed tomatoes and about 4 cups of hot soup. Cover the saucepan and bring it to a simmer. Lower the heat to medium and cook the soup for 15 minutes. Add the cannellini beans and cook for further 10 minutes.
Pasta. Finally add dry pasta and cook it until tender (about 10 minutes). Season with salt and pepper and serve in large bowl with olive oil drizzled on top.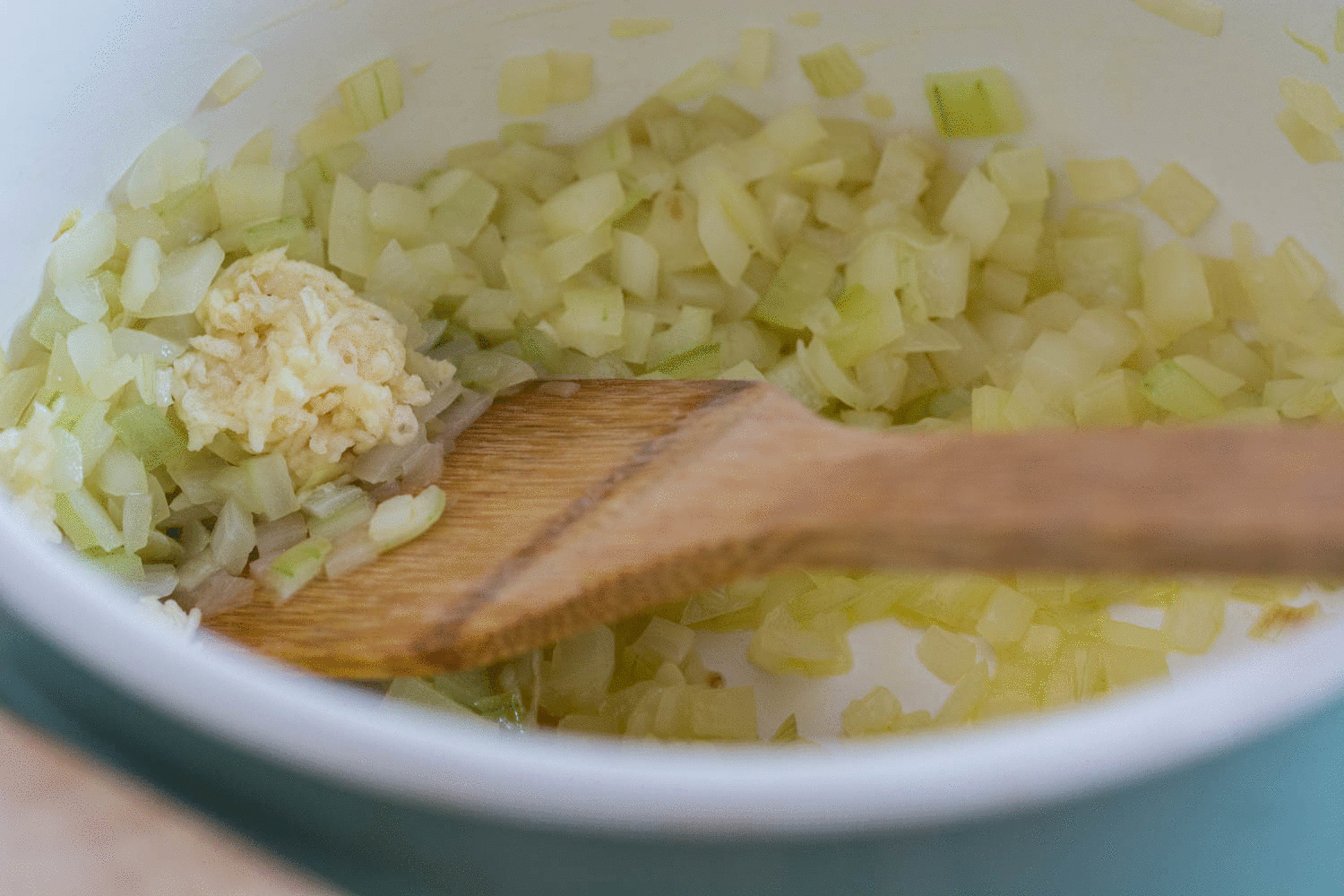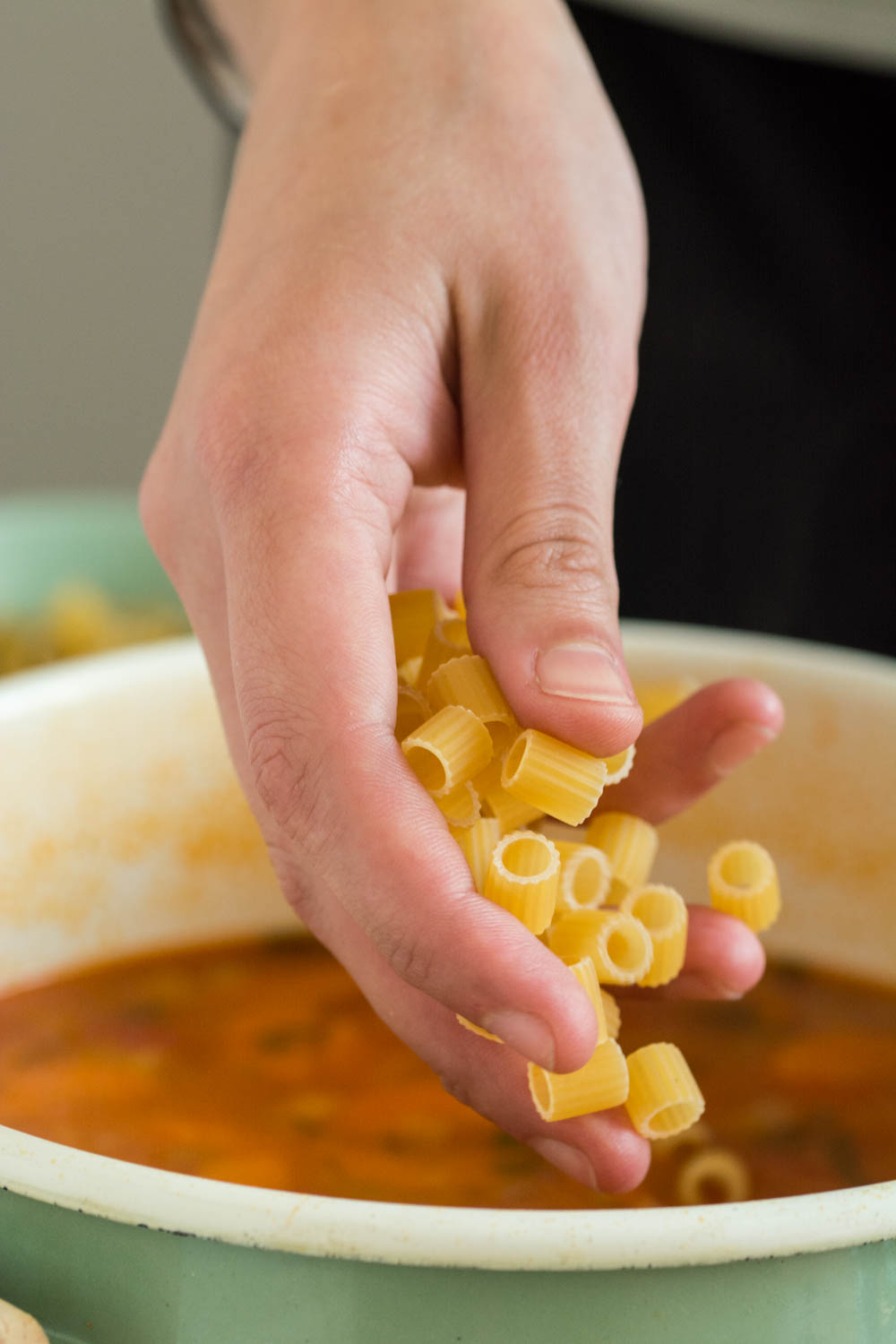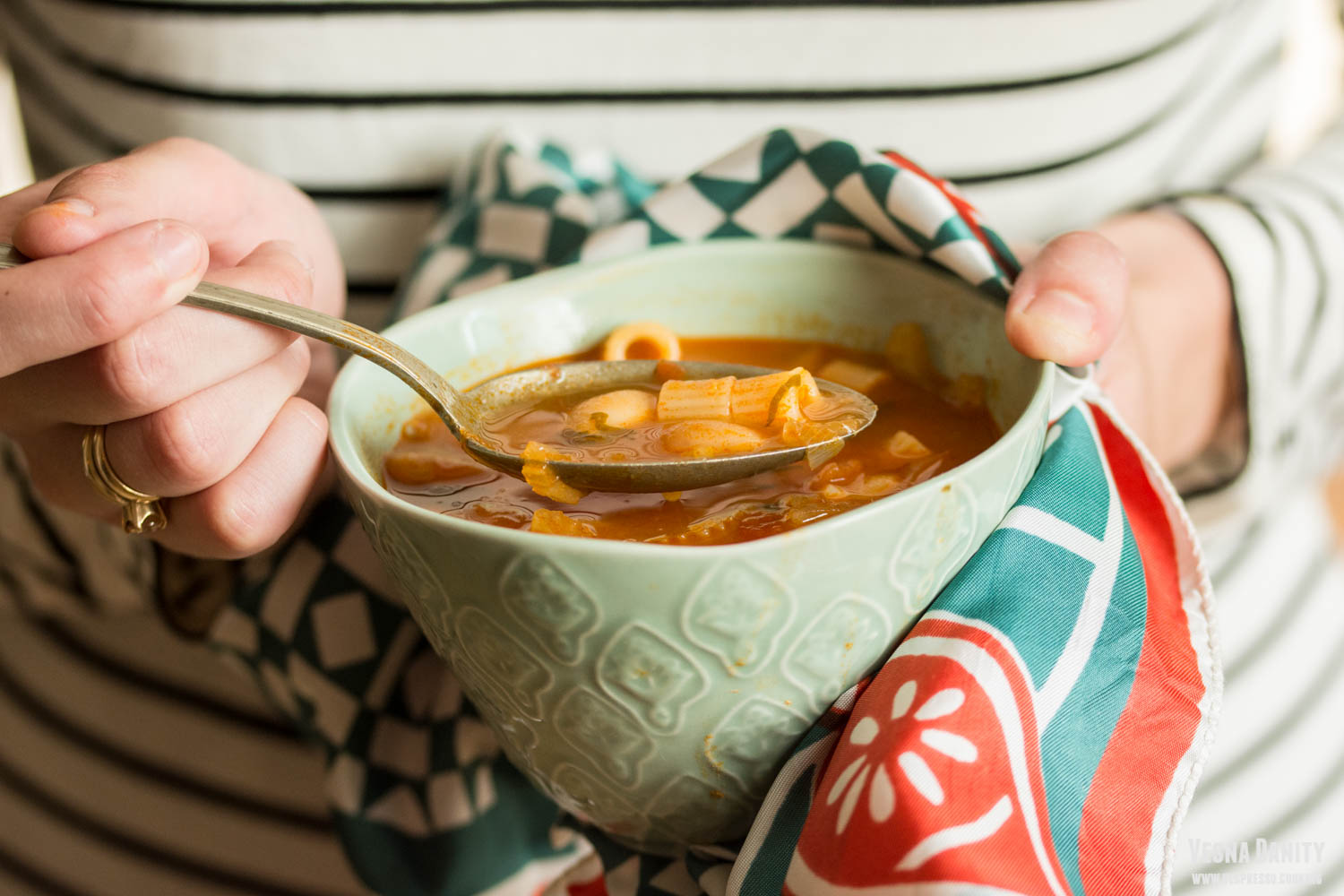 Source: www.themostlyvegan.com