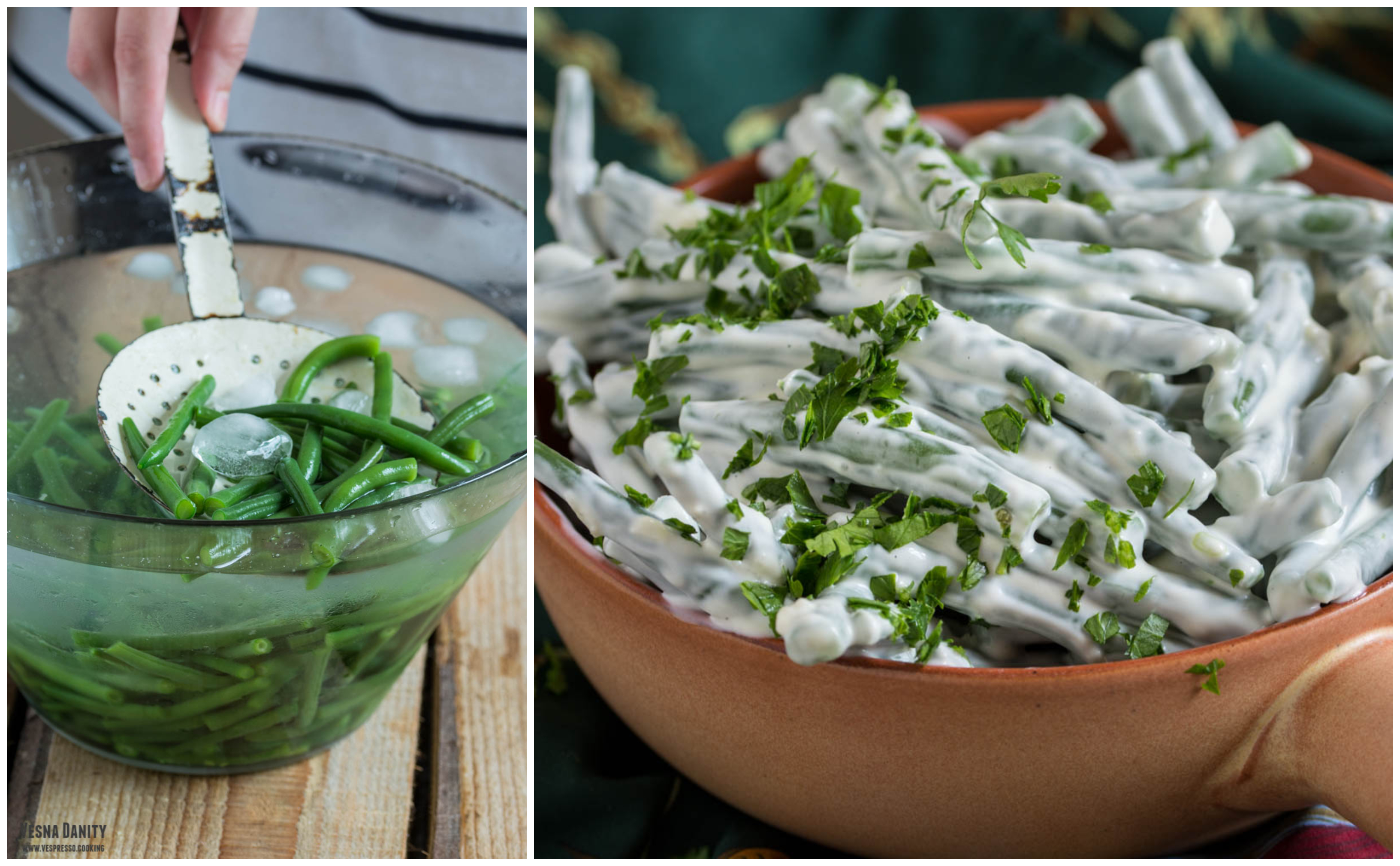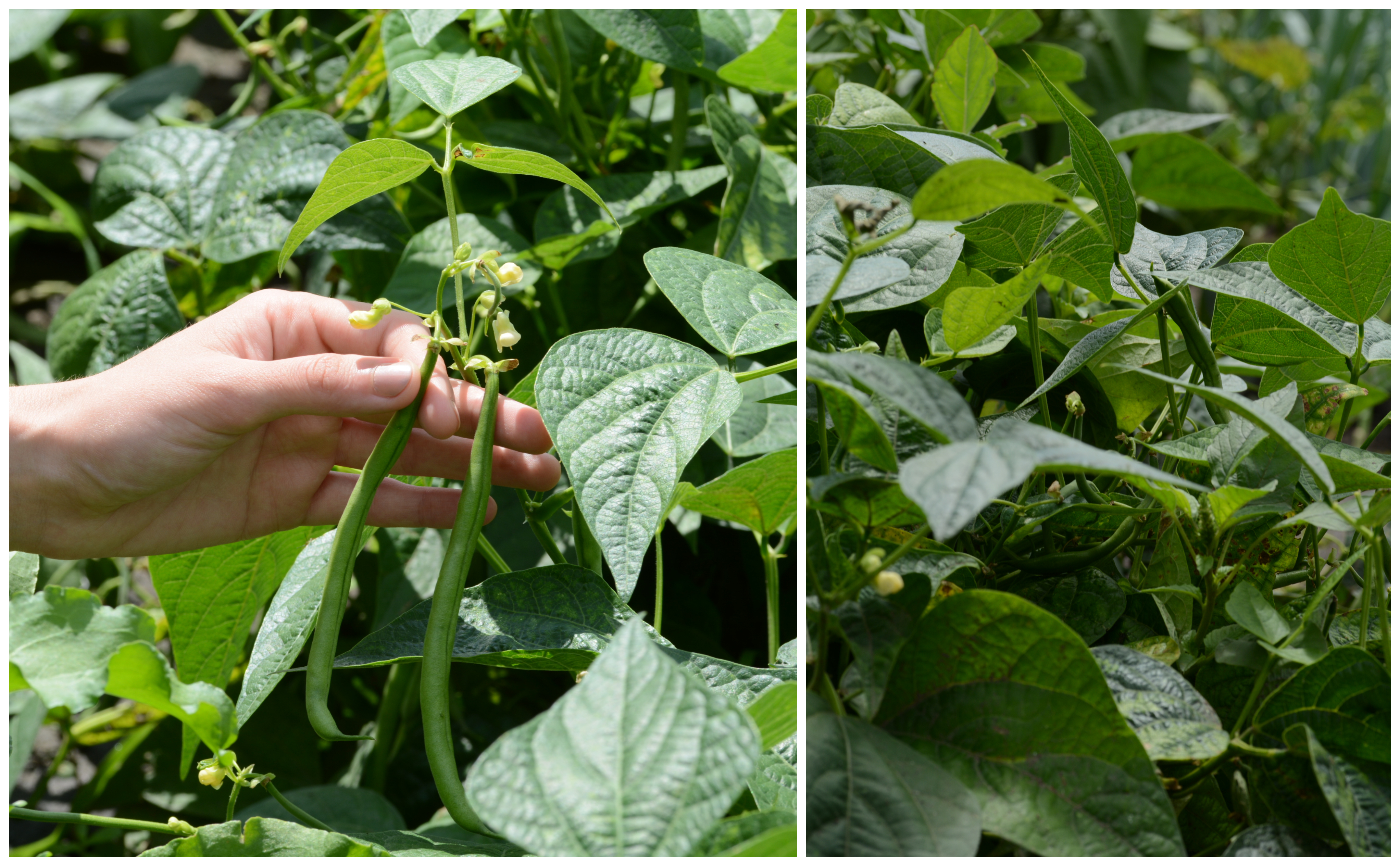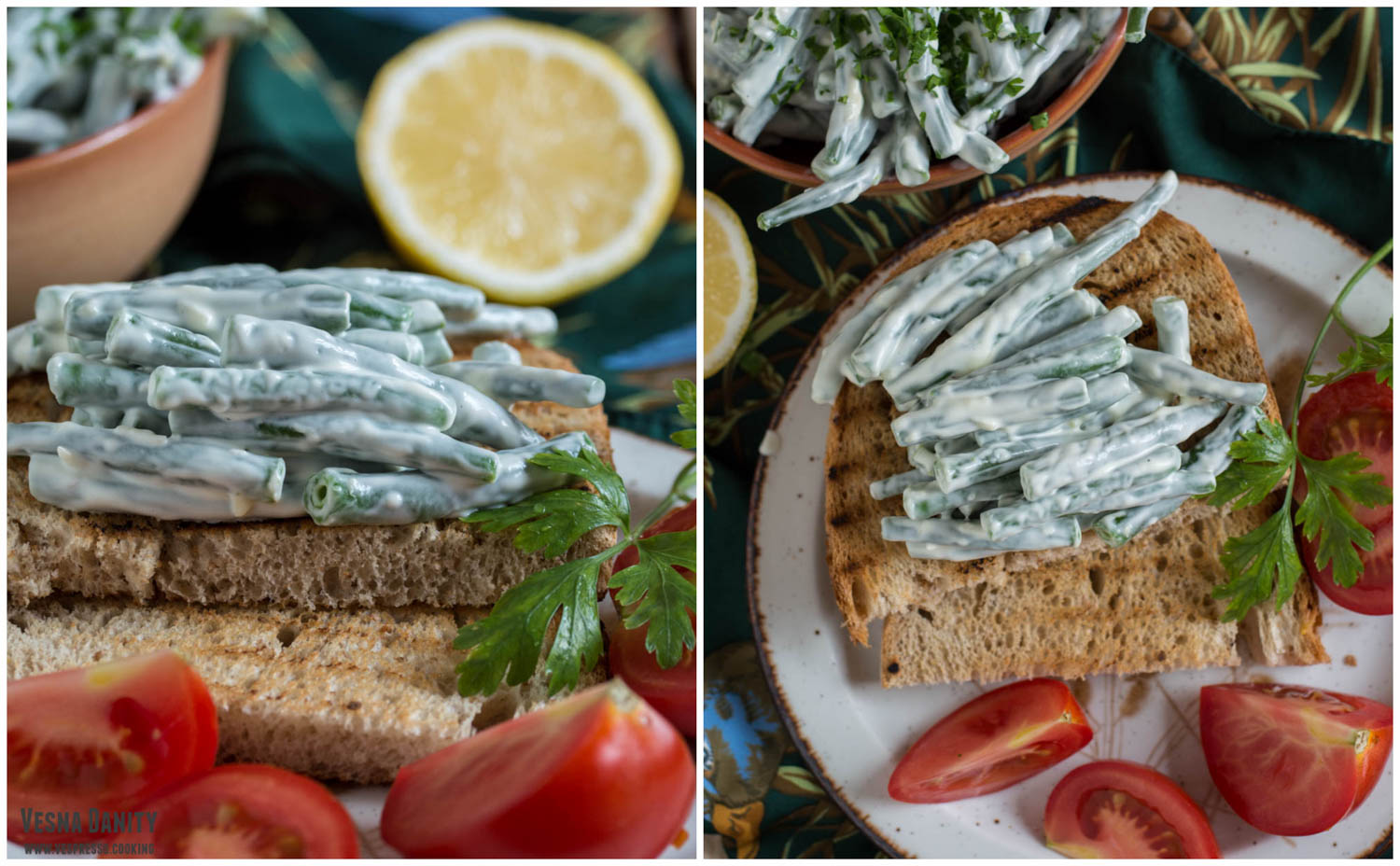 I've discovered this amazing creamy salad two years ago and now I can't imagine my life without it. Since it's so easy to make and since it tastes absolutely delicious, it's no wonder I tend to make it at least once a week every summer. Those vibrant green beans are cooked in salted water just until they become tender, without losing their bite. After they are cooked to perfection, I cool them down in ice cold water, to make sure they keep their lovely color. While the beans rest in cold water, I make mayonnaise, I mix it with Greek yogurt and season it with garlic and parsley. I dress my chilled beans with this creamy sauce and I devour the salad without regrets.
Ingredients (for 4 servings):
500g green beans
2 Tbsp mayonnaise
2 Tbsp Greek yogurt
2 garlic cloves
1 Tbsp lemon juice
1 Tbsp fresh chopped parsley
salt to taste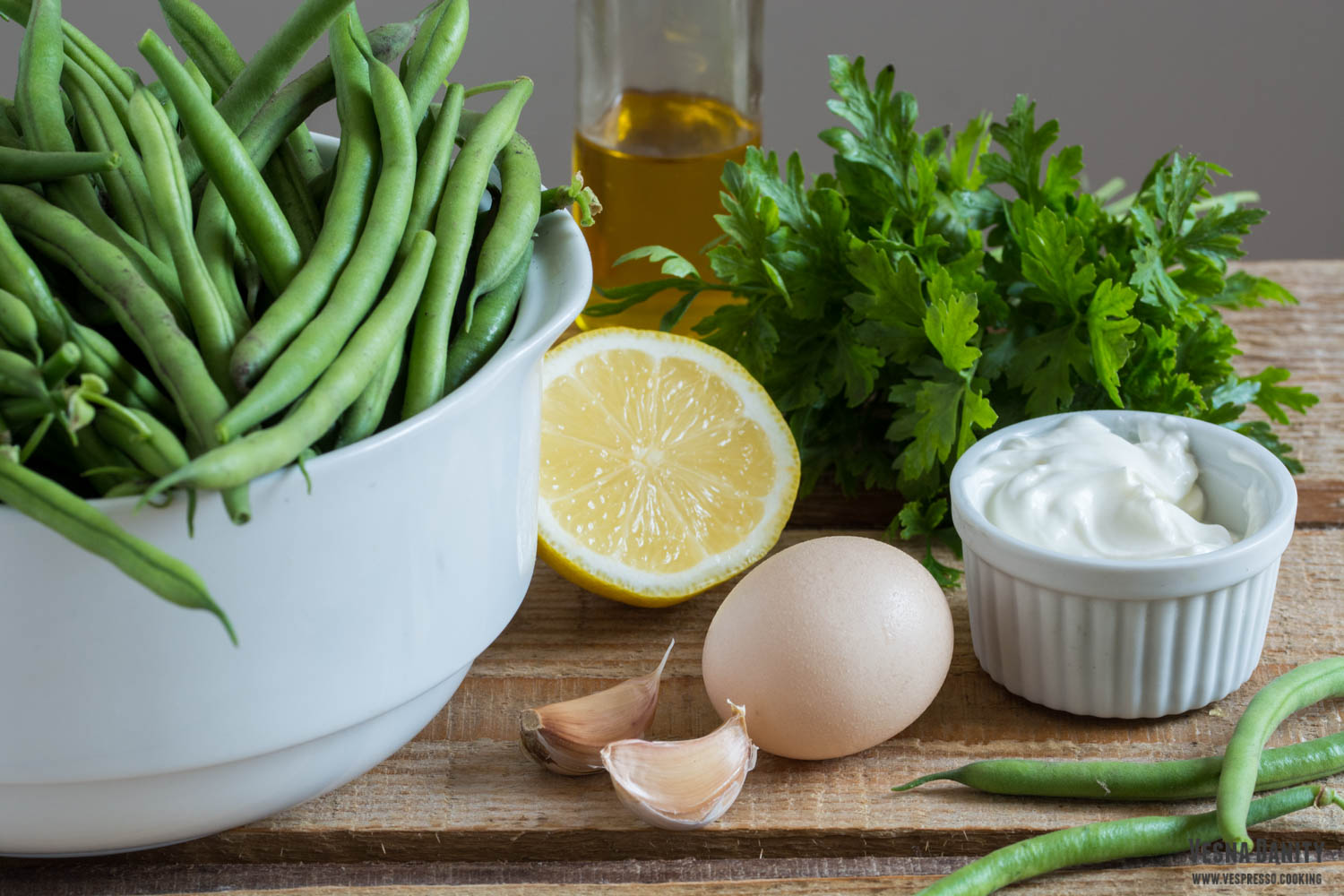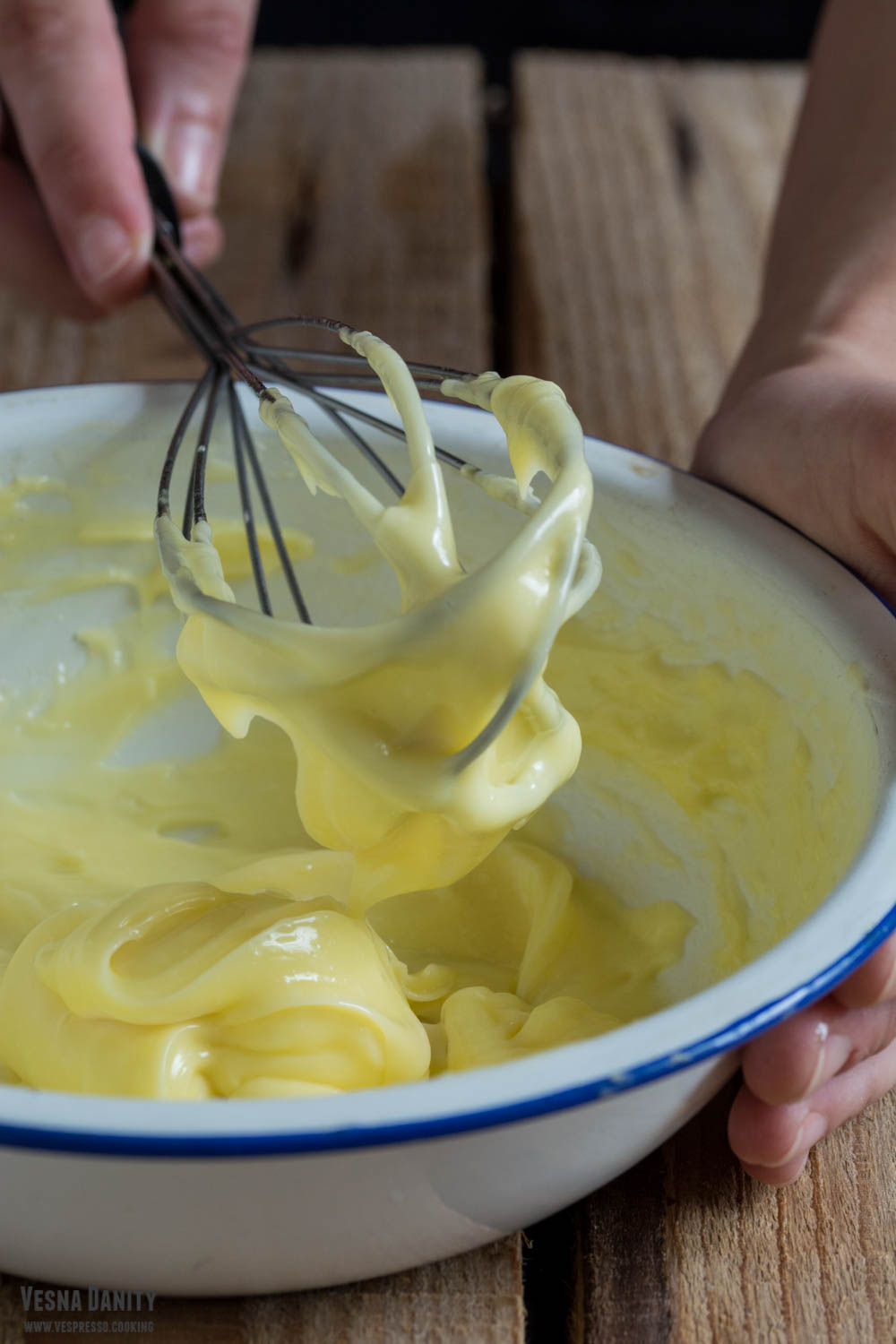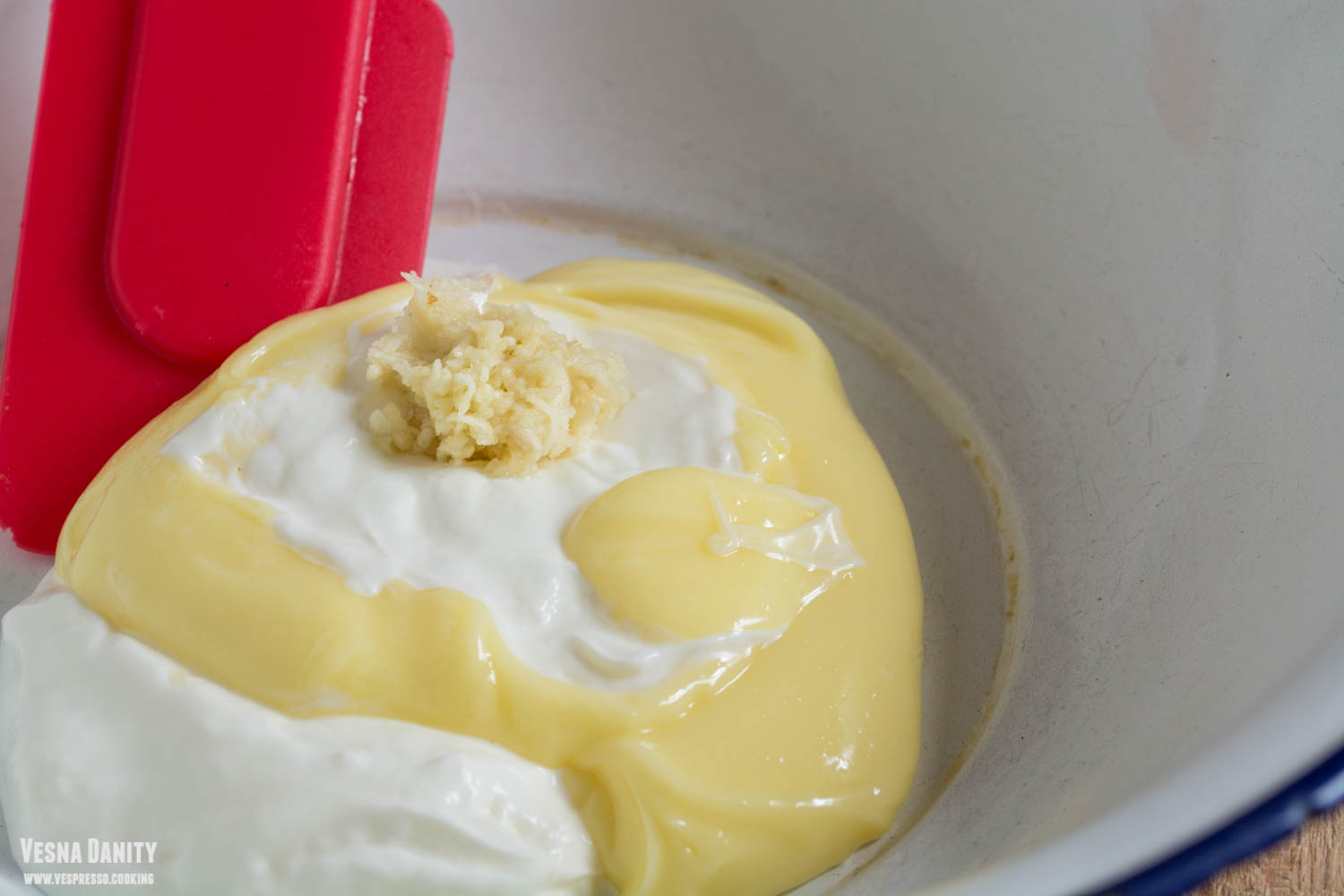 Method:
Trim the beans. Wash the green beans and trim their ends. Cu them in half using a sharp knife.
Cook the beans. Fill a large pot with water, cover with a lid and bring to a boil.
When the water starts to boil, add 1 Tbsp of salt.  Add the beans and simmer them for 7 – 8  minutes.
Blanch the beans. Meanwhile prepare the ice bath by adding 1 cup of ice to a bowl filled with cold water. Carefully drain the beans and immediately place them in the ice bath. Let them cool completely and drain them using a colander.
Prepare the sauce. Meanwhile prepare the mayonnaise (this is the technique I use). In a large bowl mix it with Greek yogurt, lemon juice and minced garlic.
Serve. Add the green beans to the bowl and stir. Season with salt and serve it with toast.
Leftovers. Place the leftovers (if any) in a bowl, cover with cling film and refrigerate for up to 2 days.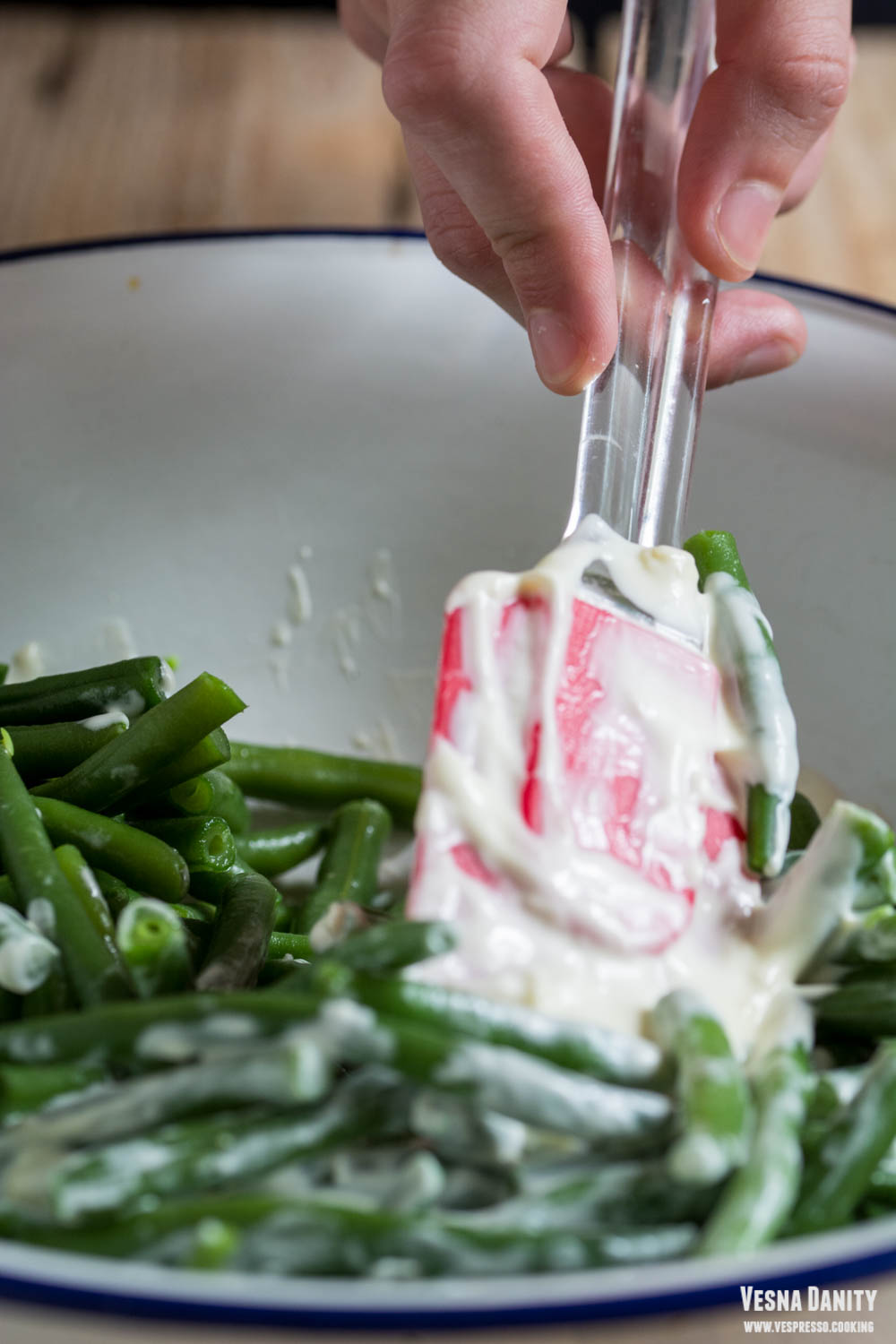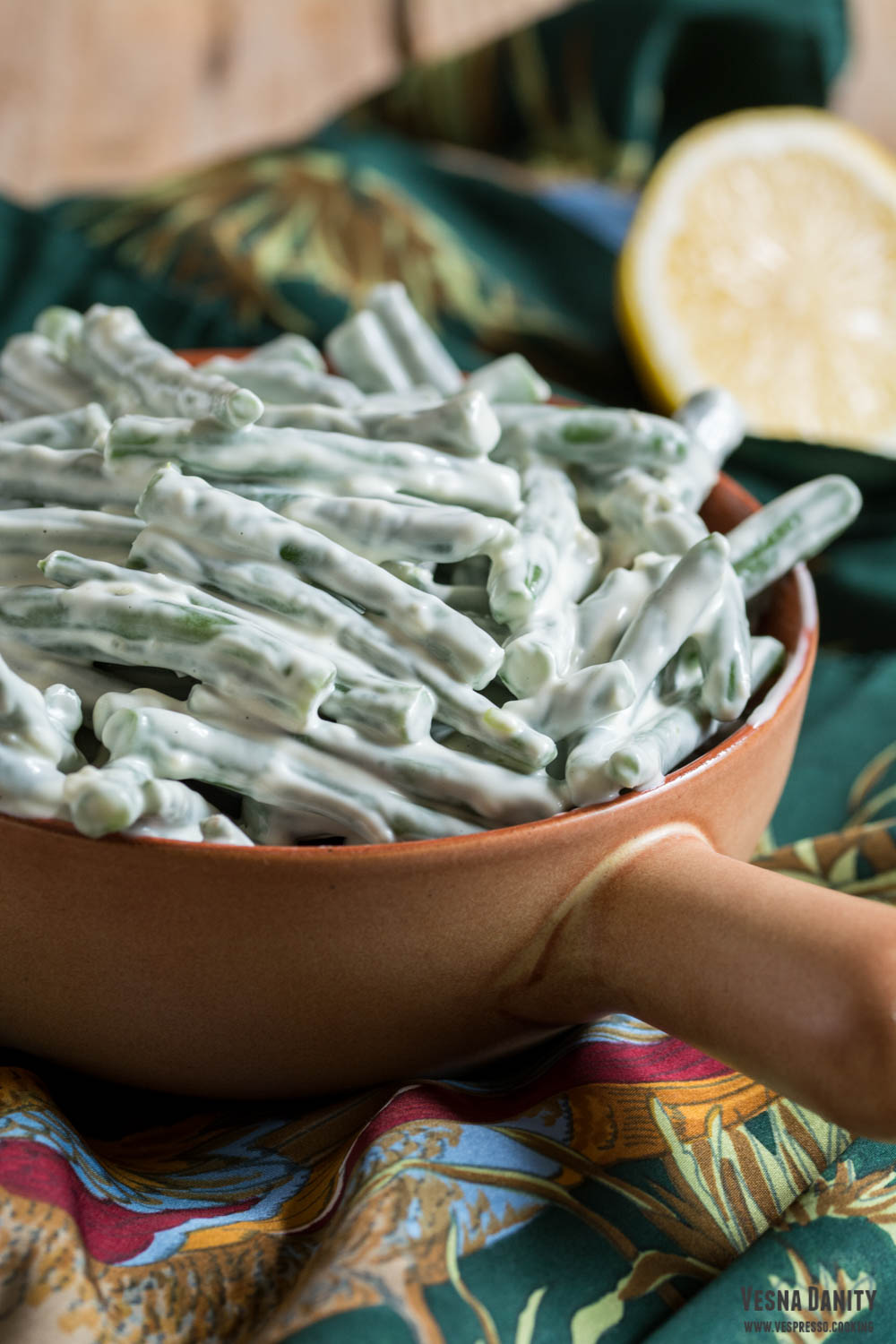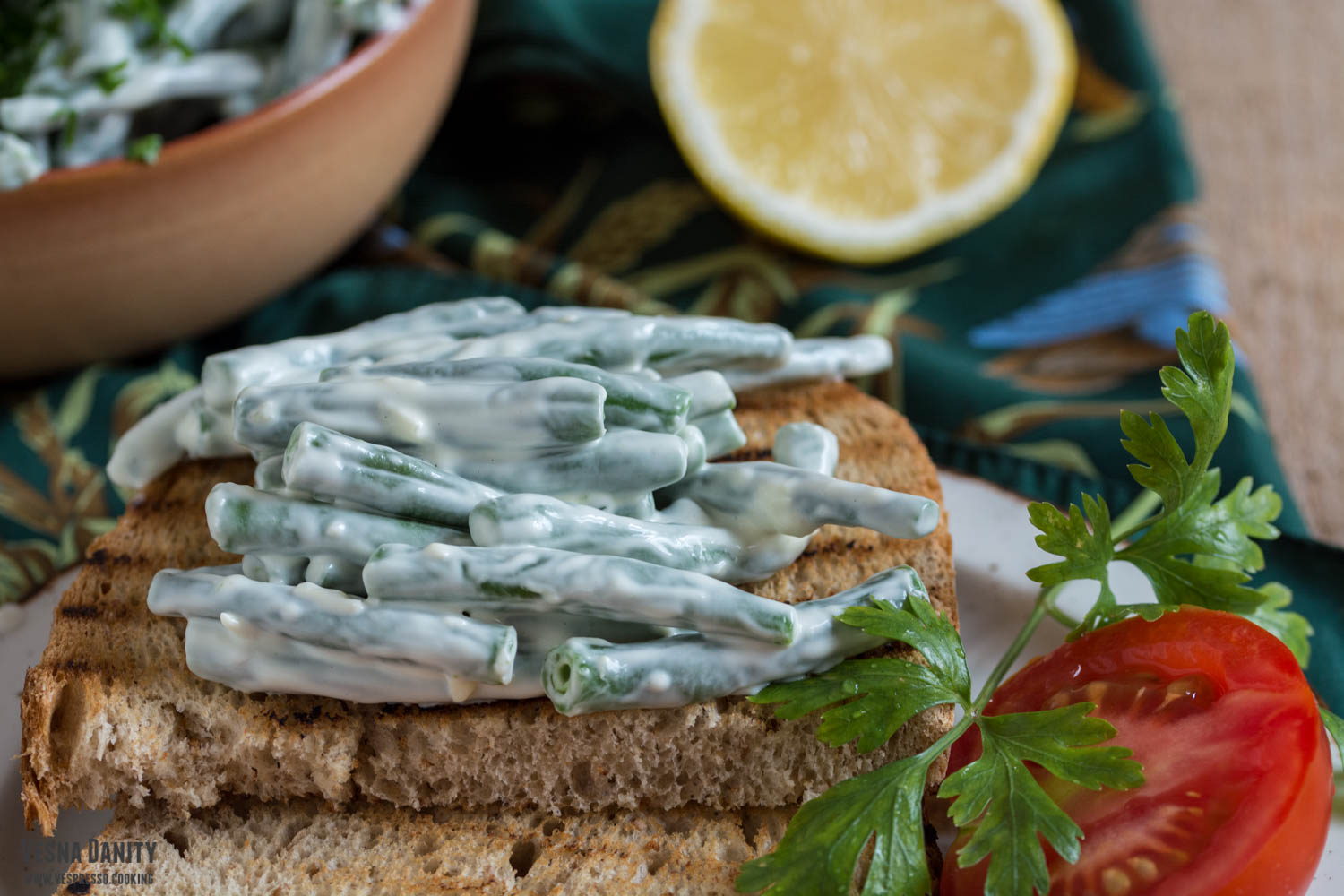 Source: www.justapinch.com