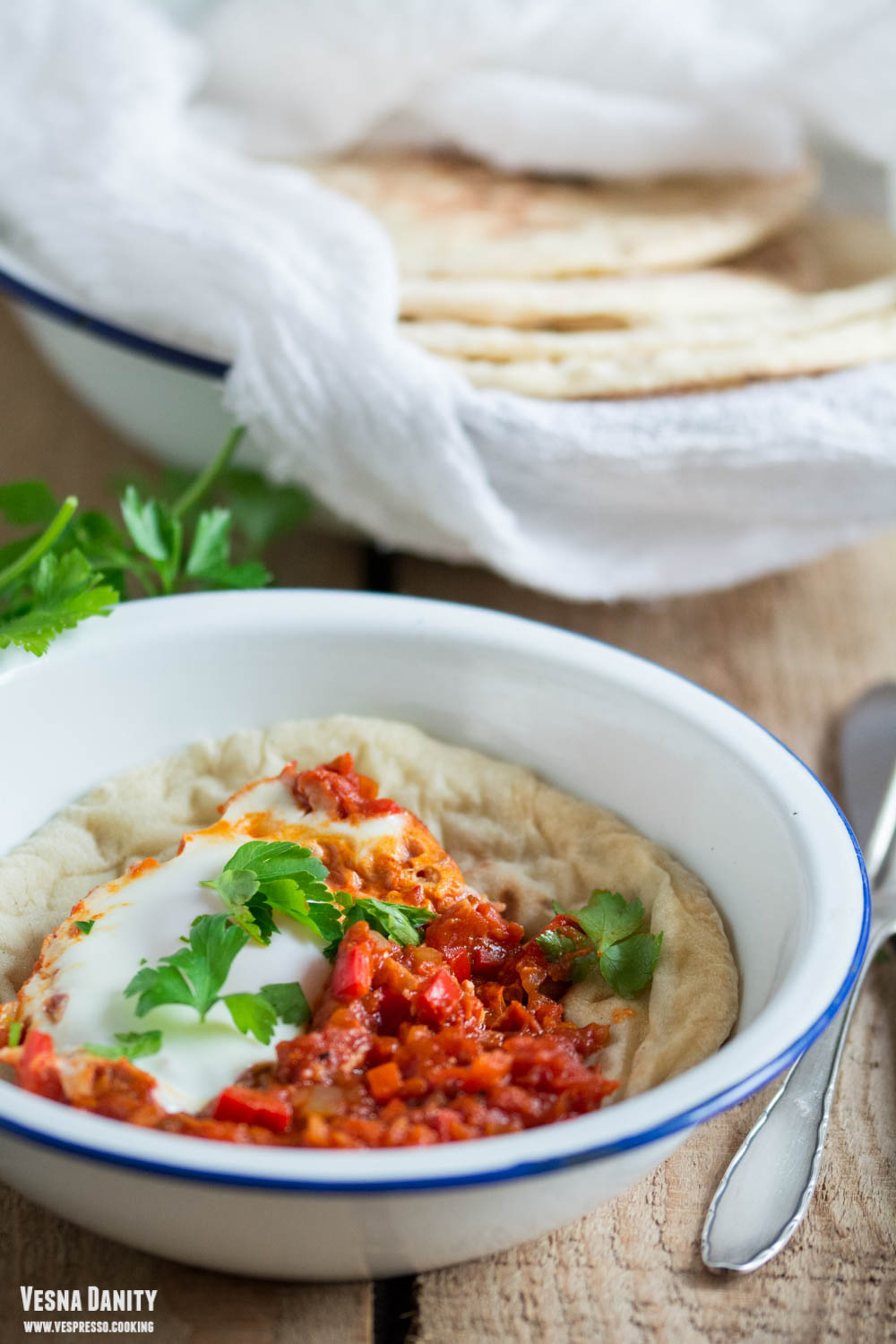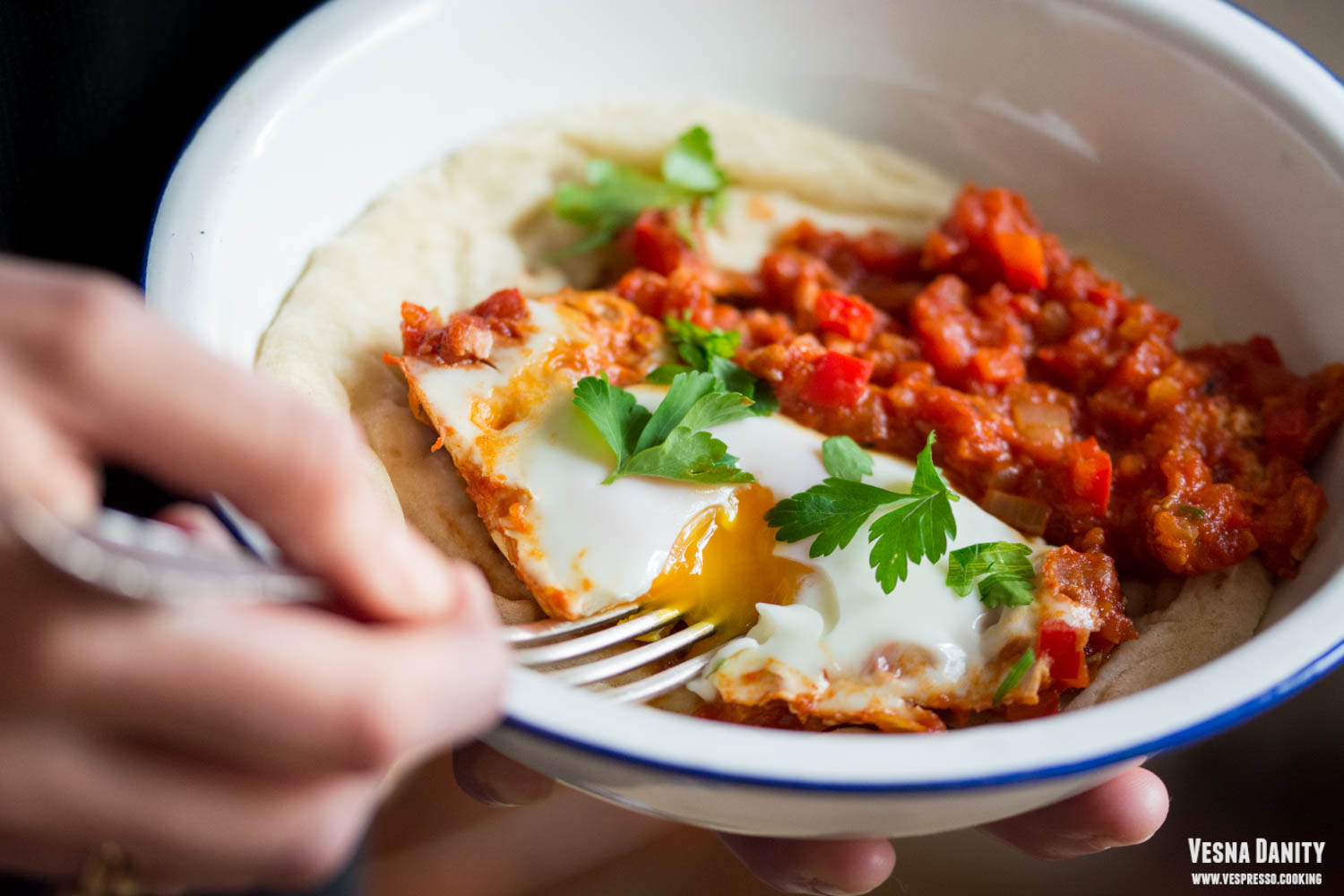 Shakshuka is an absolutely delicious North African dish. Under this adorable name hide some eggs poached to perfection in a decadent tomato sauce. Shakshuka is usually served for breakfast, but nothing keeps you from serving it for lunch or even supper. One pan. Some olive oil, onion, red bell pepper, garlic, cumin, paprika and tomatoes.  Five eggs poached for five minutes. The beauty of this dish is the fact that all the story takes place in one single pan.
Why I love Shakshuka:
it's so easy to make, it's mouth-watering, healthy and packed with protein
it's perfect for brunch
it's ready in about 20 minutes
it takes just one single pan
it has a charming rusticity
Ingredients (for 2 – 3 servings):
5 – 6 fresh eggs
2 Tbsp olive oil
1 large onion (100g)
1 red bell pepper (100g)
3 garlic cloves
1 tsp cumin
1/8 tsp chili powder (or 1/2 tsp harissa)
1 tomato can (400ml)
¾ cups water (200ml)
1 tsp brown sugar
salt and pepper to taste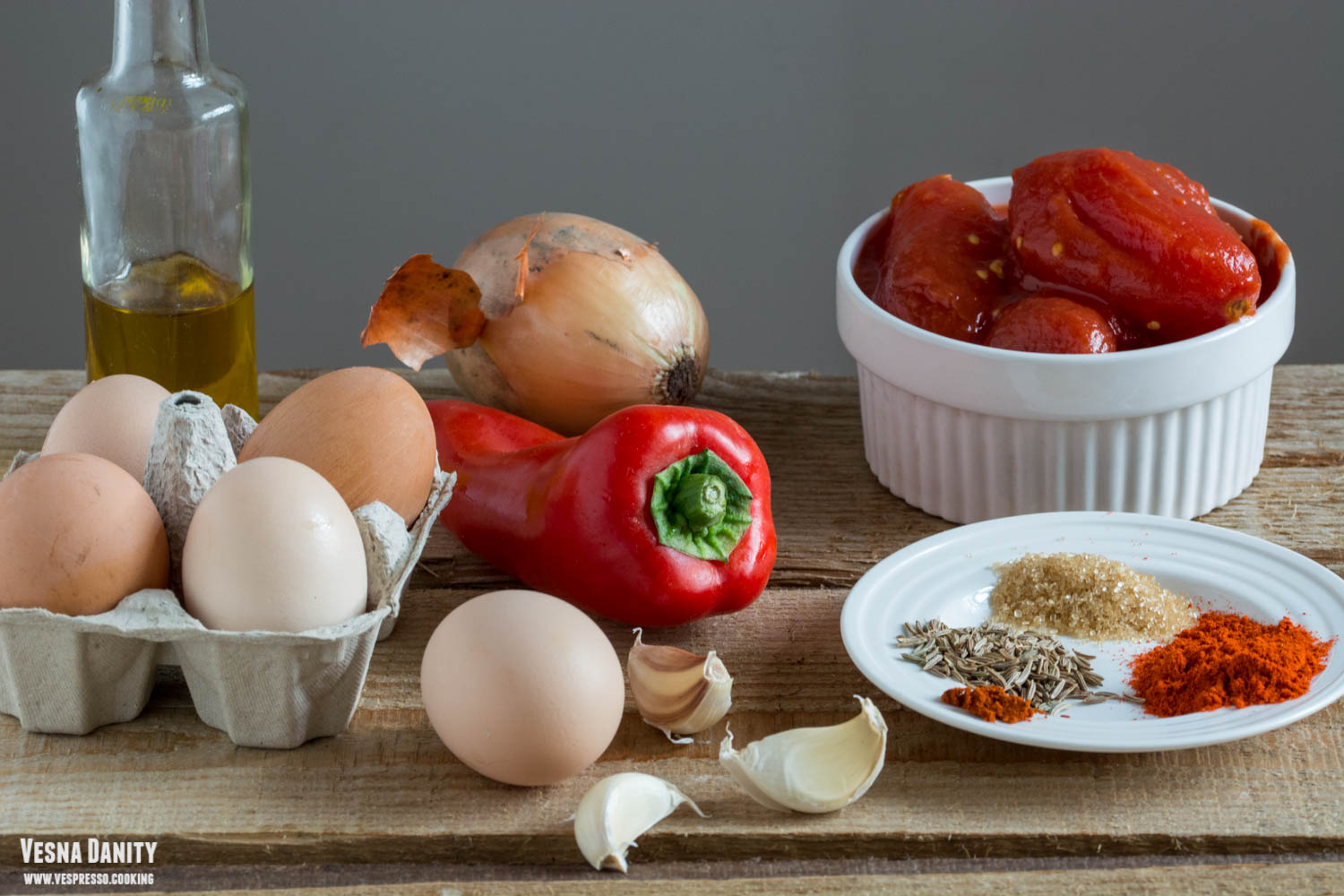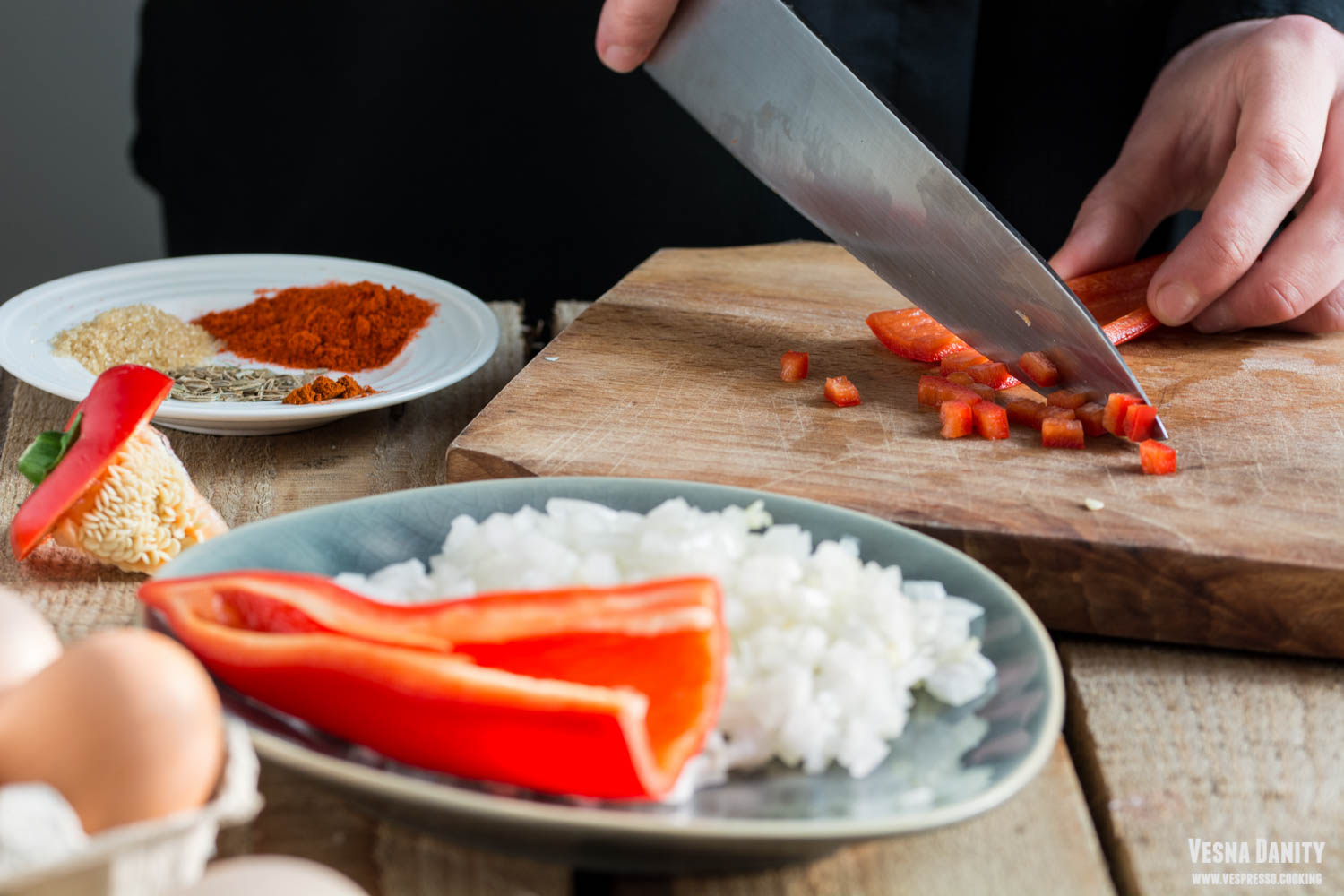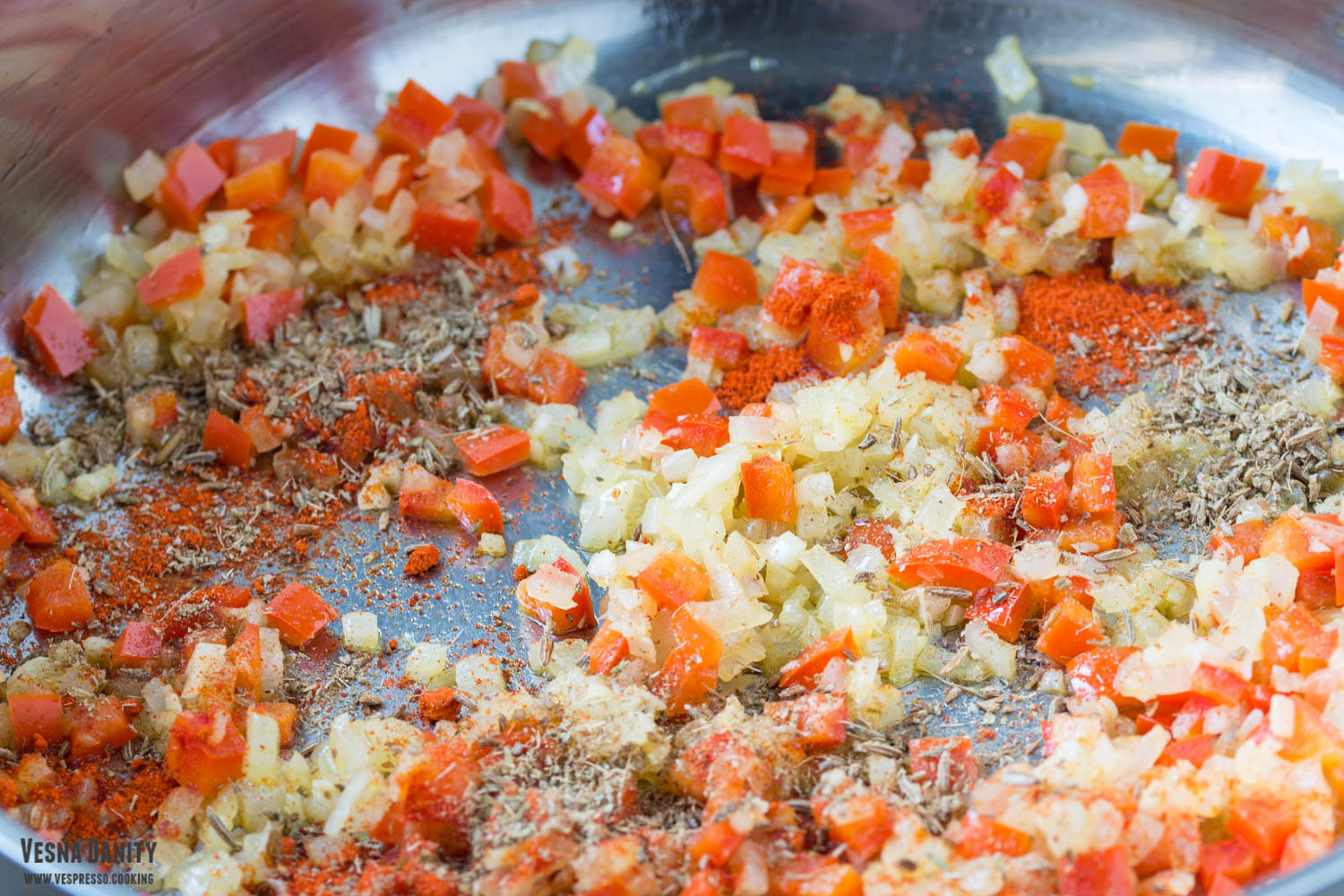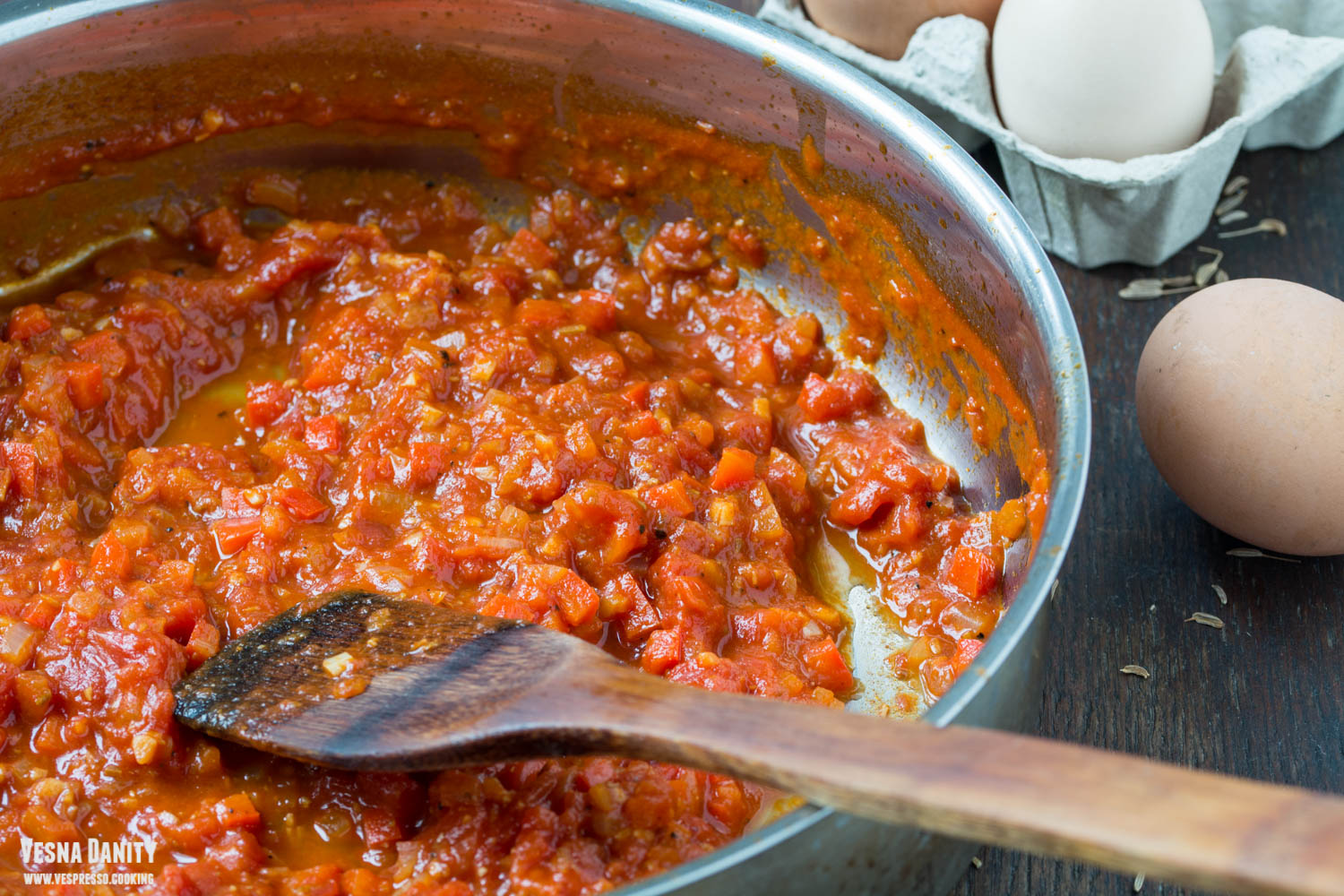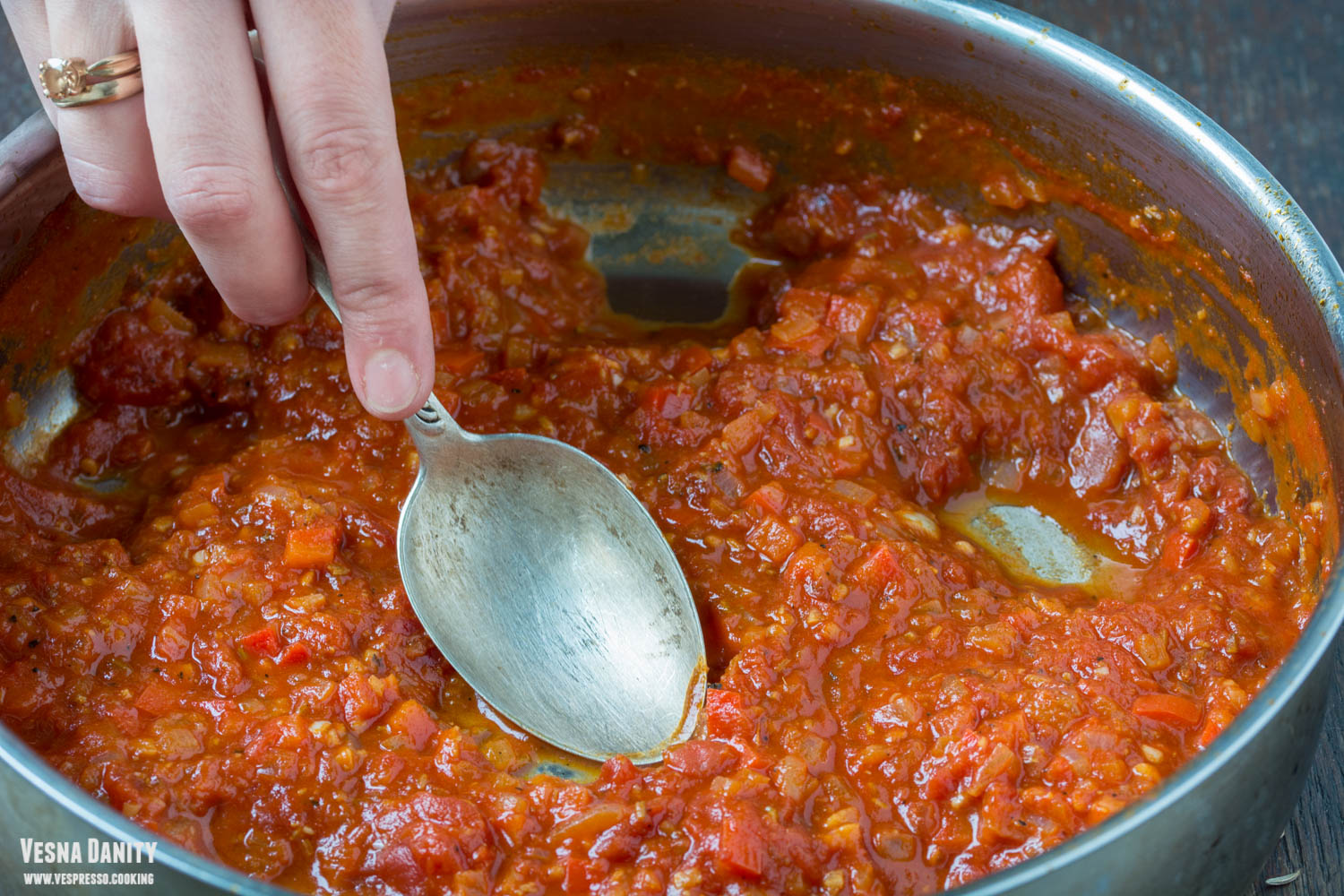 Method:
Finely chop the onion and red bell pepper. Mince the garlic.
Heat the olive oil in a large skillet over medium heat. Add the onion and sautee it until translucent (for about 5 minutes). Add the red bell pepper and sautee it until soften (for about 3 minutes).
Add the minced garlic, the chili powder, cumin powder and paprika and stir for about 1 minute.
Add the tomatoes, wash the interior of the tin with 200ml of water and add the water as well; simmer the sauce over high heat until the sauce is thick (for about 10 minutes).
Season the sauce with sugar, salt and pepper and stir to combine. Reduce the heat to minimum. Make 5 or 6 wells in the sauce with a spoon. Carefully crack an egg in each well.
Cover the skillet with a lid and poach the eggs until they reach your desired doneness (I like the egg whites firm and the yolk runny, so I poach mine for 5 – 6 minutes).
Sprinkle some fresh chopped parsley on top and serve hot with homemade pita bread (here you have the recipe).
Source: www.cooking.nytimes.com