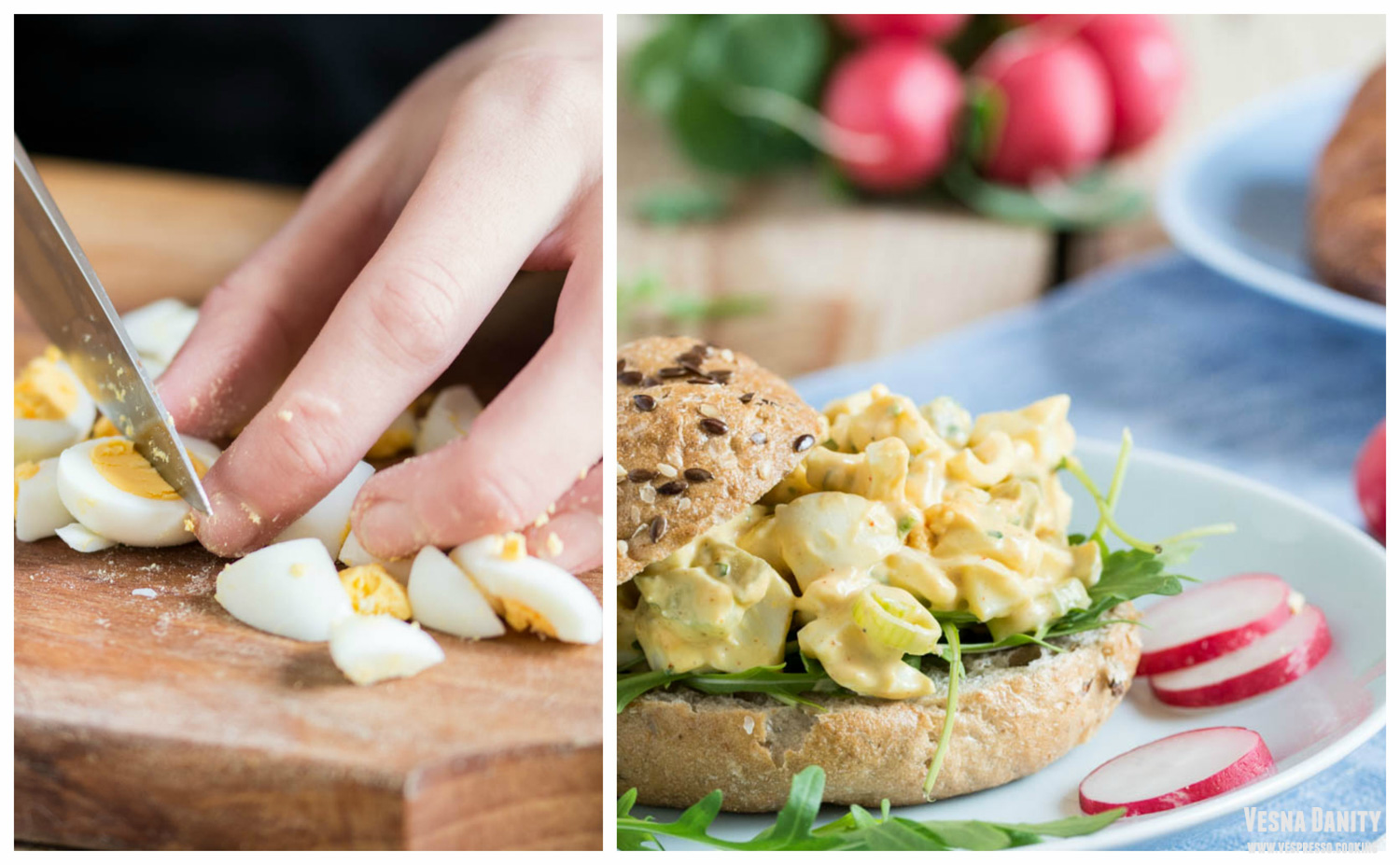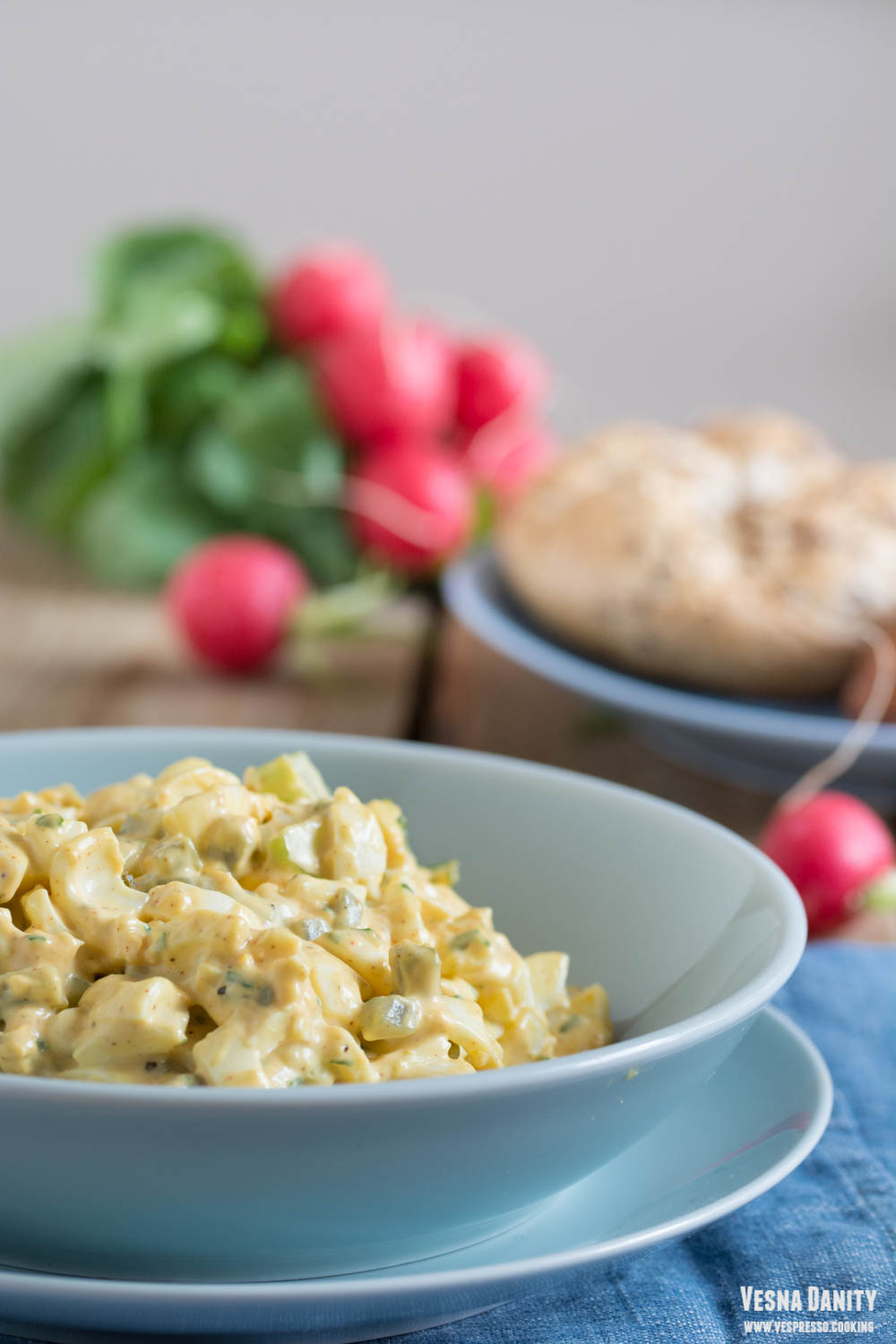 I've been testing quail egg recipes for quite a while and I include them almost daily in my diet. I serve them for breakfast, lunch or dinner, as appetizers, main dishes or even desserts. They are so versatile, nutritious and they are also, given their size, ready in no time.
Quail egg salad is simply mouth-watering. It's ready in less than 20 minutes, it's smooth and velvety and it's a true texture and flavor symphony. Homemade mayonnaise gives this salad its creaminess; homemade mayonnaise is so inexpensive and definitely more delicious and nutritious than the store-bought version. For this salad I boiled the quail eggs for 3 minutes, I chopped them and I combined them with scallions, celery and homemade pickled cucumbers. I flavored the salad with Dijon mustard, parsley, lemon zest and chili powdered. Three tablespoons of mayo, salt and freshly ground pepper and the salad was ready. Extremely easy and over-the-top delicious!
Ingredients (for 4 servings):
30 quail eggs
2 scallions (20g)
1 celery stalk (30g)
3 pickled cornichon cucumbers (40g)
1 Tbsp chopped parsley
1 tsp Dijon mustard
1 tsp lemon zest
1 Tbsp lemon juice
1/8 – ¼ tsp chili powder
3 – 4 Tbsp mayonnaise (preferably homemade)
salt and pepper to taste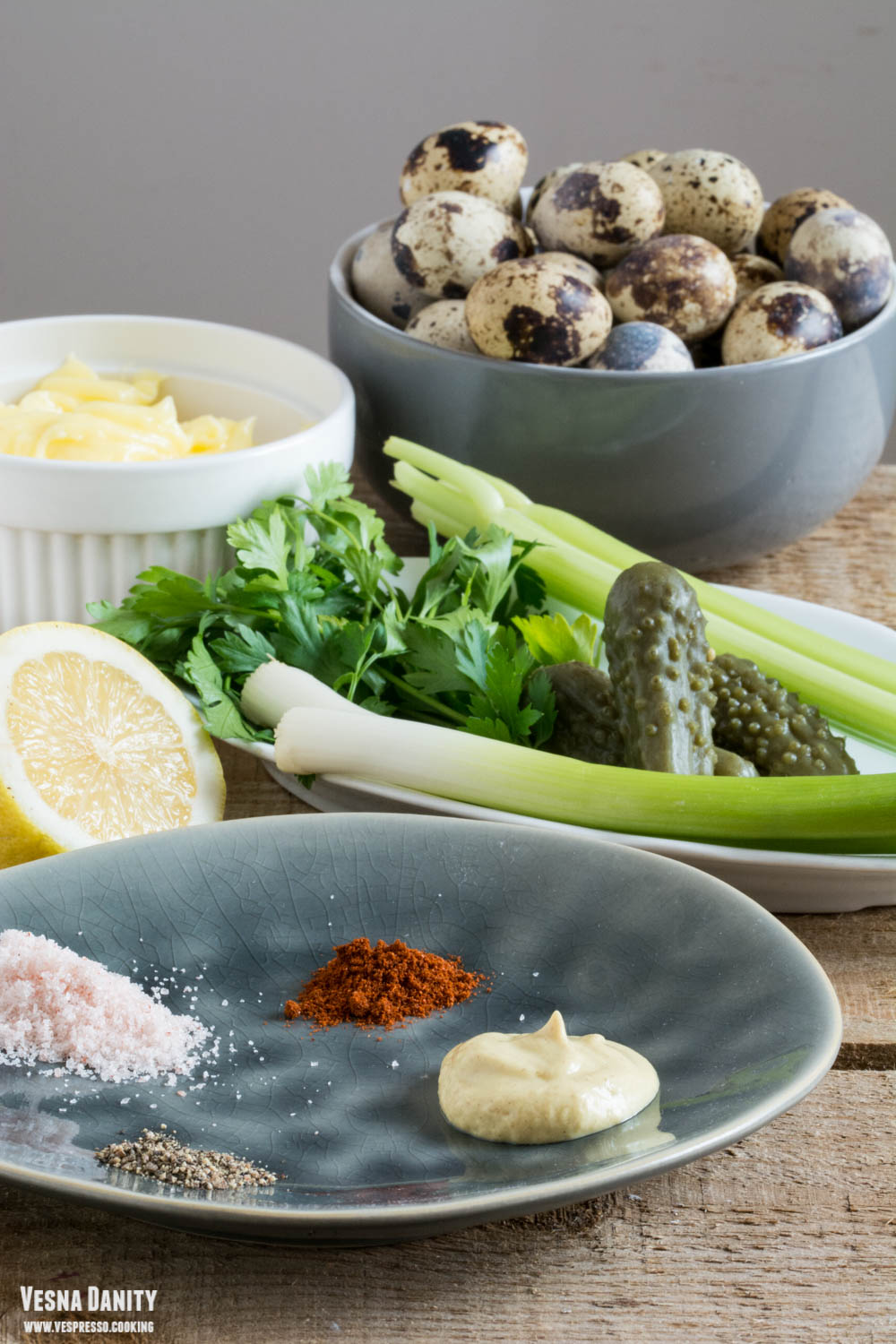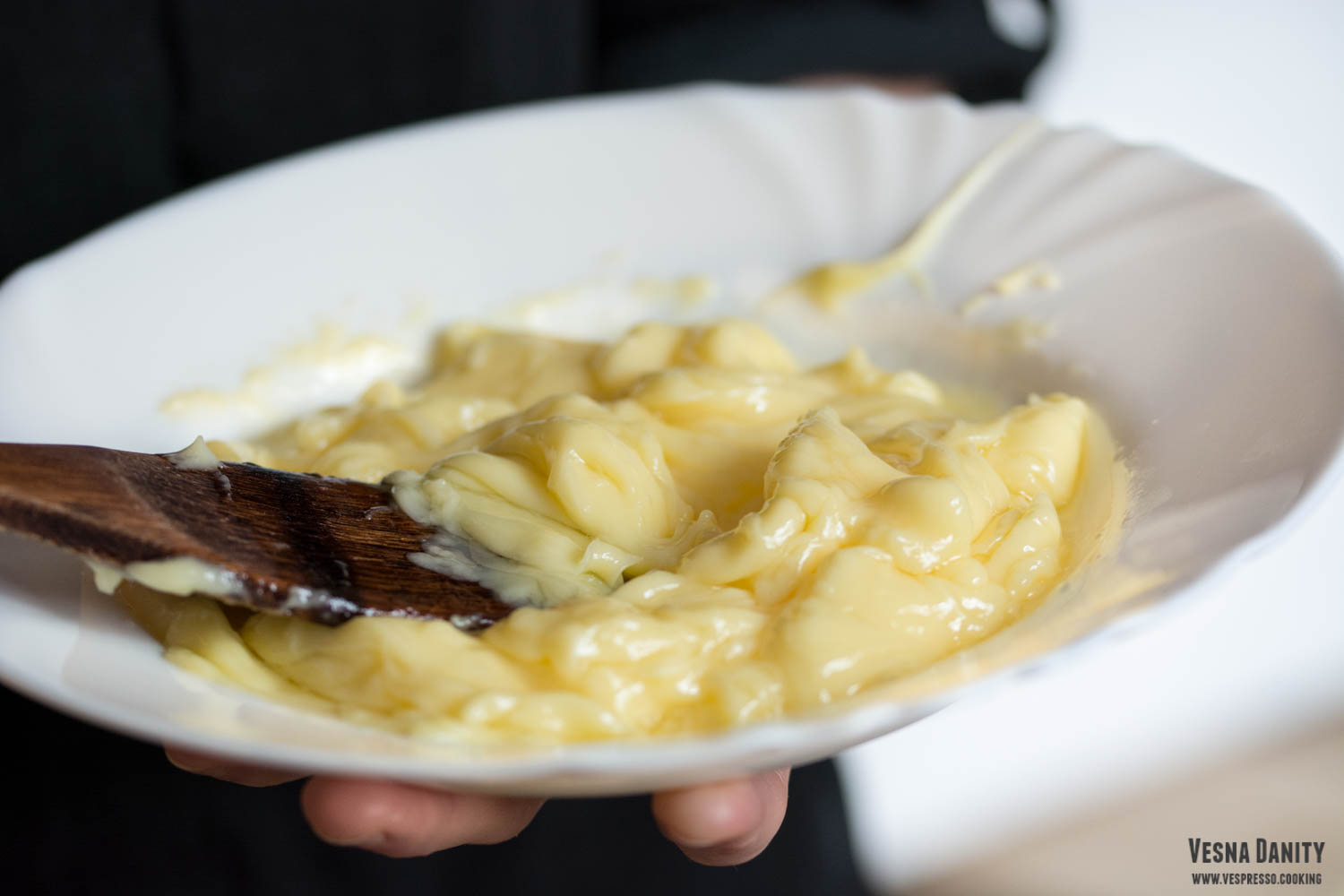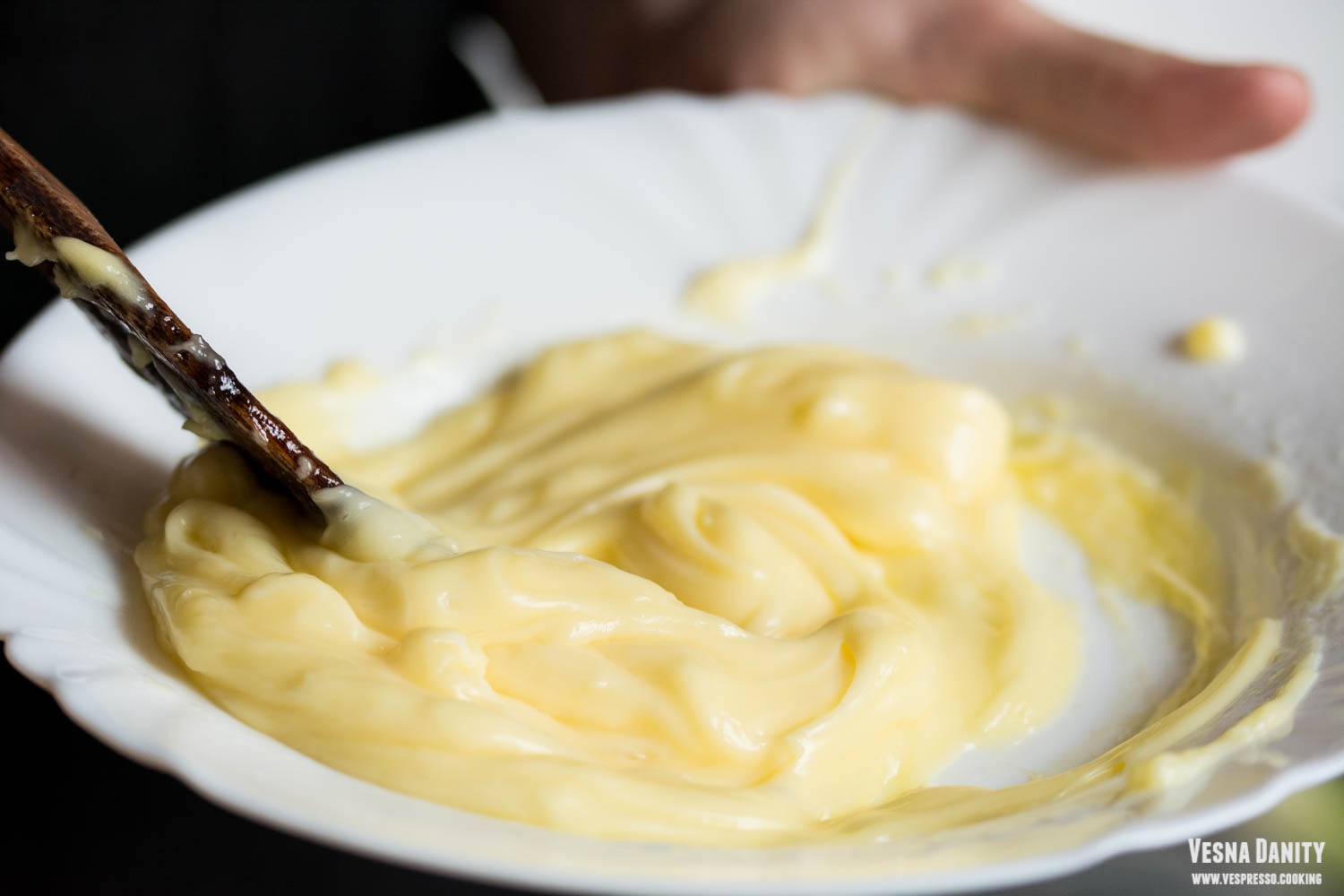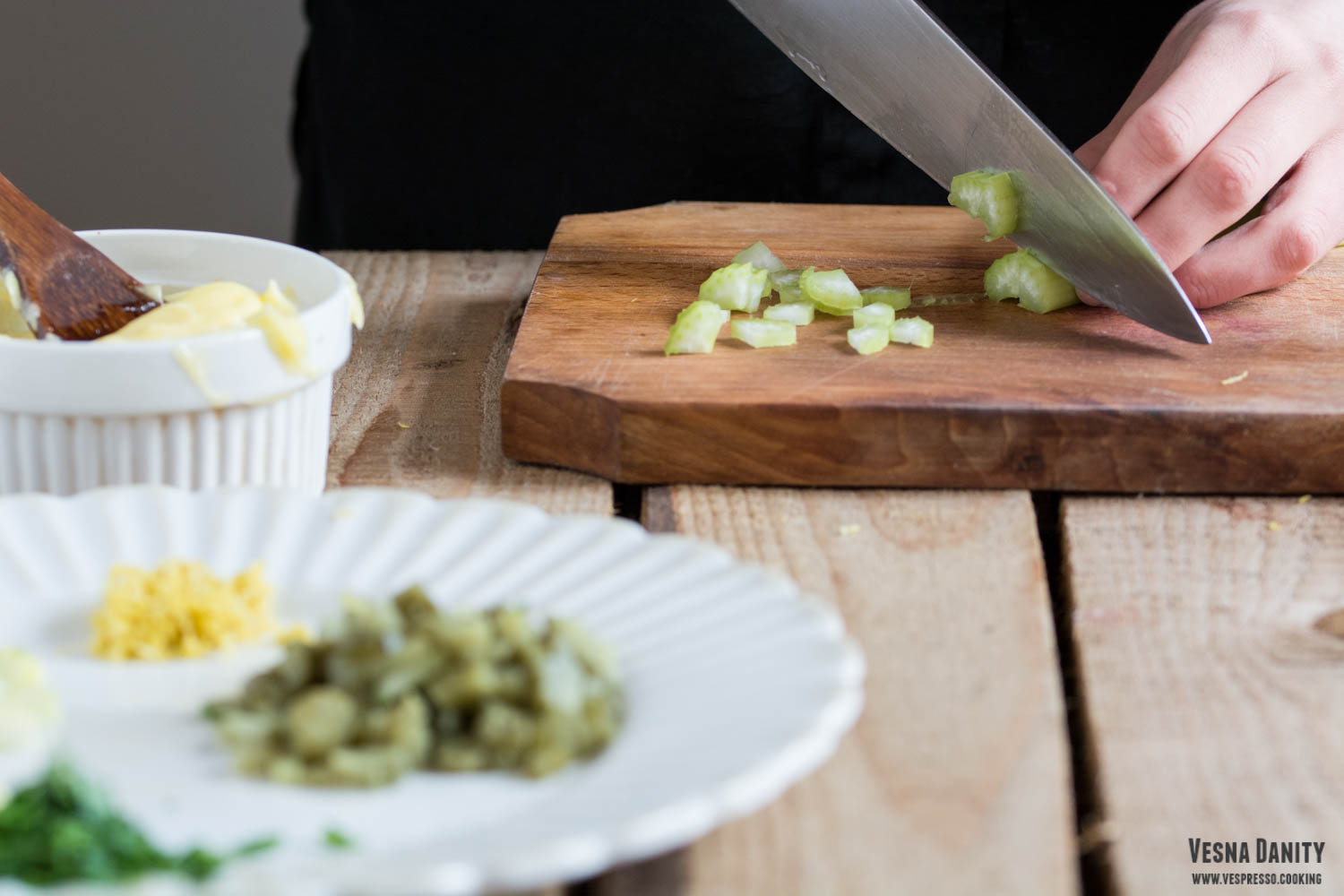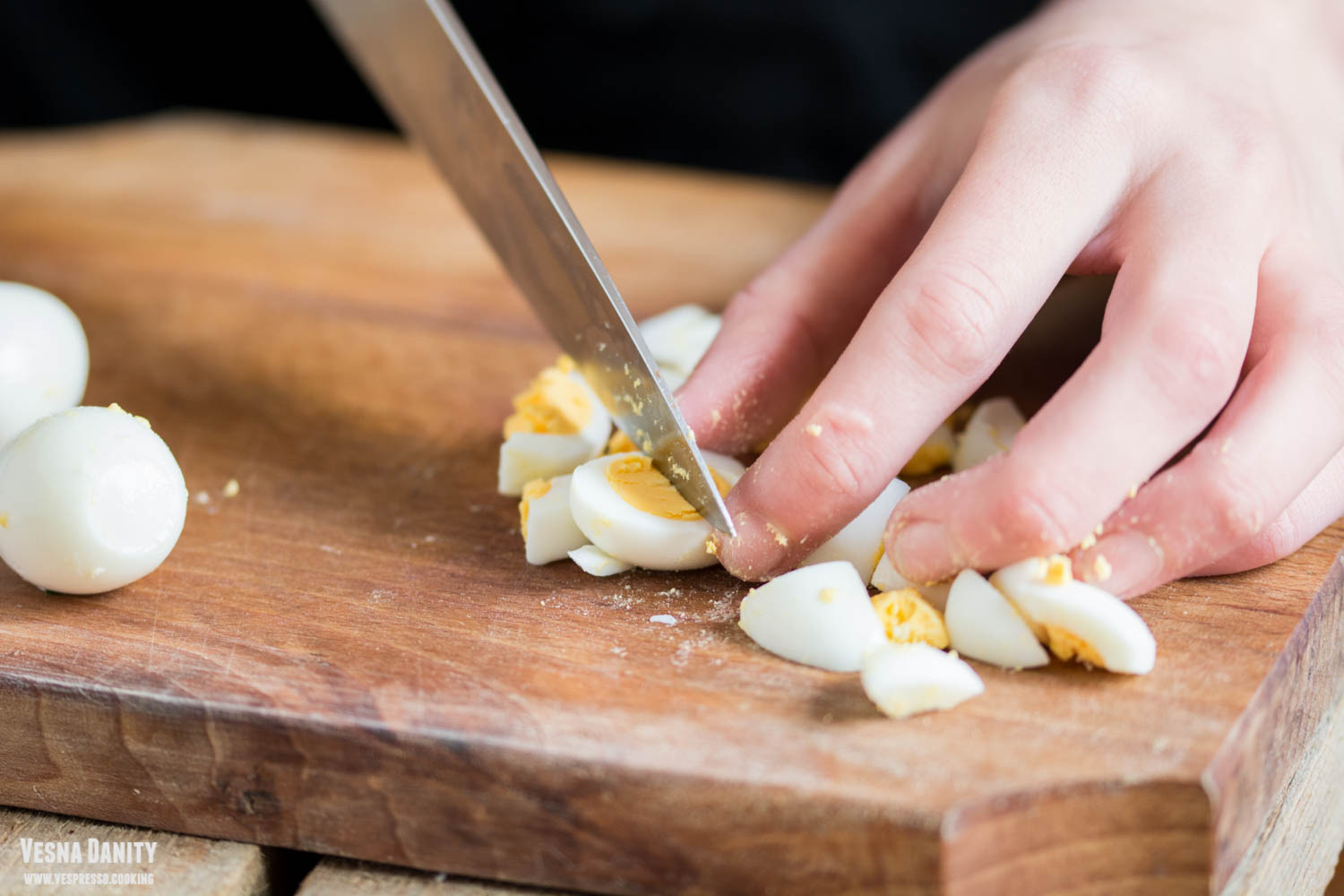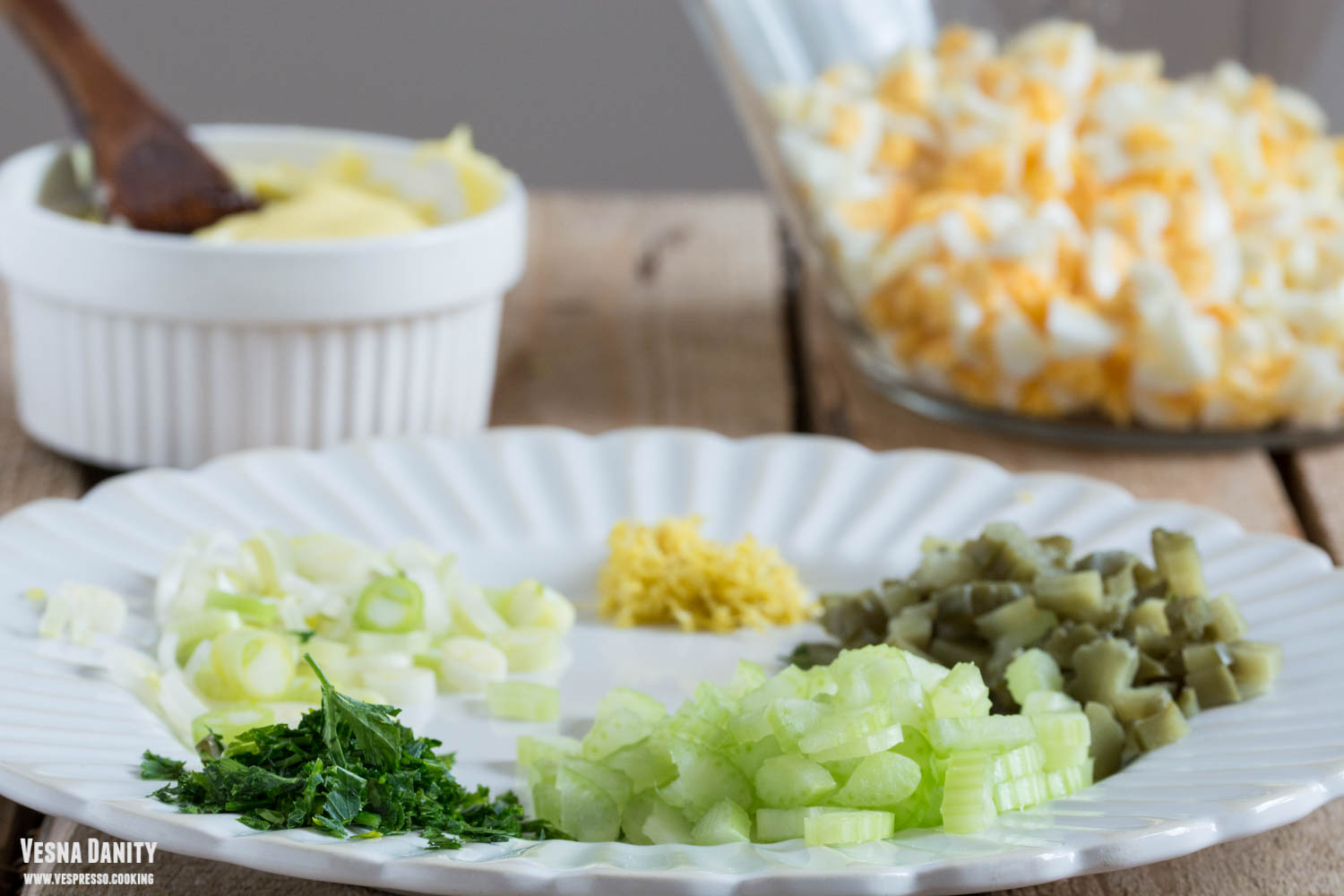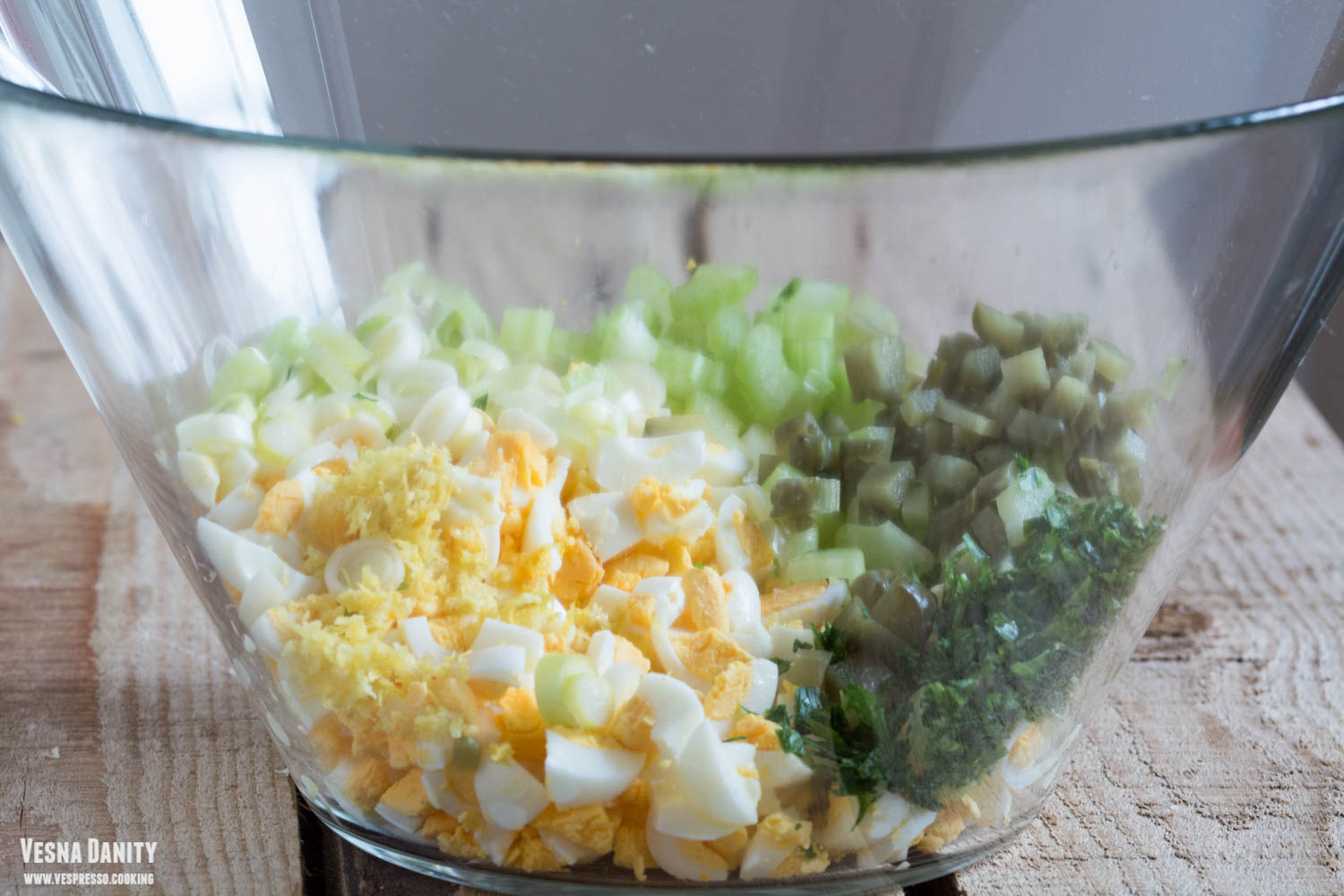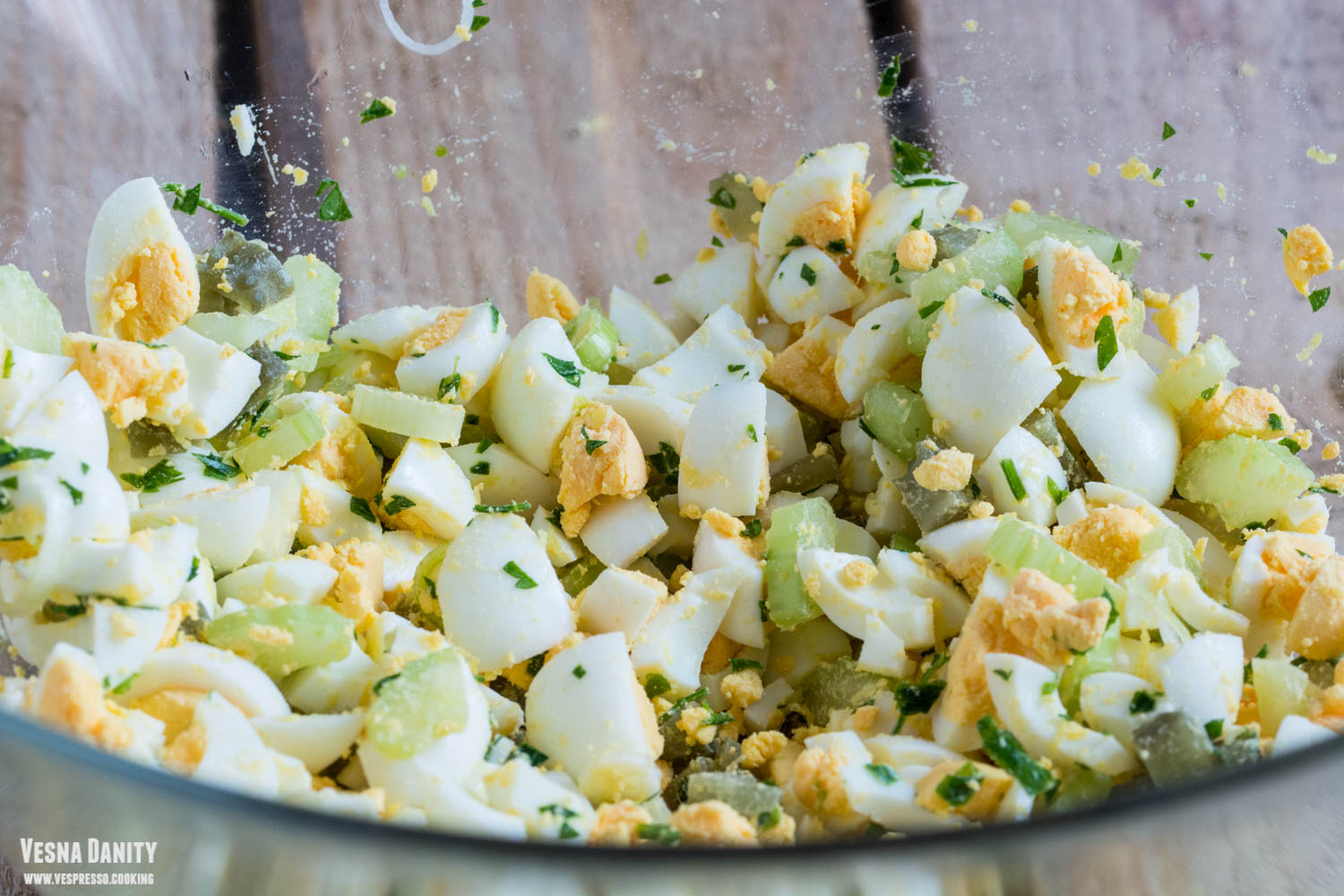 Method:
Carefully wash the eggs, place them in a pot and cover with cold water. Place the pot on the stove and wait until the water starts to boil. Reduce heat to minimum and let eggs boil for 3 minutes. Drain eggs, let them cool in cold water and peel them.
Finely chop the scallions, celery stalk, cucumbers and parsley.
Pat dry the eggs, roughly chop them and place them in a bowl. Add the scallions, celery stalk, cucumbers, parsley, mustard, lemon juice and 3 Tbsp of mayonnaise.
Season with lemon zest, chili powder, salt and pepper. Stir to combine and refrigerate for at least 15 minutes before serving.
Source: www.seriouseats.com