This cake is simply divine! It has 3 components, all of them delicious and all of them coconutty. A lovely sponge that melts in your mouth and defies the laws of physics (and possibly the laws of chemistry too), a luscious coconut glaze and a crispy topping. It's flavorful, satisfying and not overwhelmingly sweet, so it's perfect for breakfast or brunch. It's amazing served with coffee or tea as a late-afternoon snack and it's also delicious served as a dessert, simply because it's a cake after all.
Why I love Coconut Cake:
it has a lovely coconut flavor
it has such an interesting texture, it's extremely  soft and tender
it's flourless, it has only to 2 Tbsp of corn starch, so it's gluten-free
it's ready in 40 minutes
and before I forget: it has a lovely coconut flavor
Ingredients:
for the sponge
3 large eggs
140g granulated sugar (I used 70g white granulated sugar and 70g brown Demerara sugar)
250g unsweetened coconut flakes
250ml whipping cream
20g corn starch
5g baking powder
1 tsp vanilla extract
¼ tsp salt
for the glaze:
30g coconut cream
50g powdered sugar
¼ tsp vanilla extract
for the topping:
3 – 4 Tbsp raw coconut chips (dried)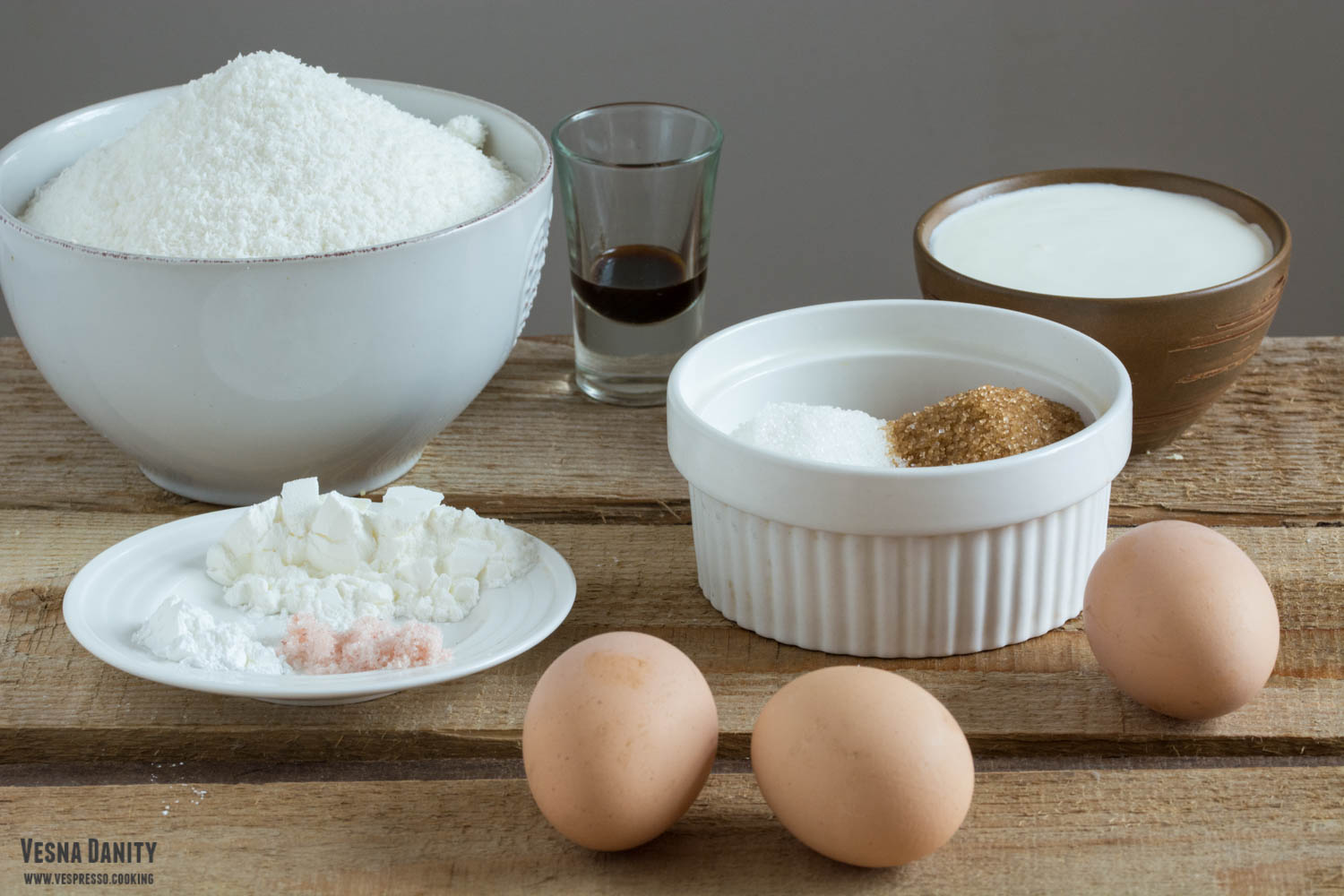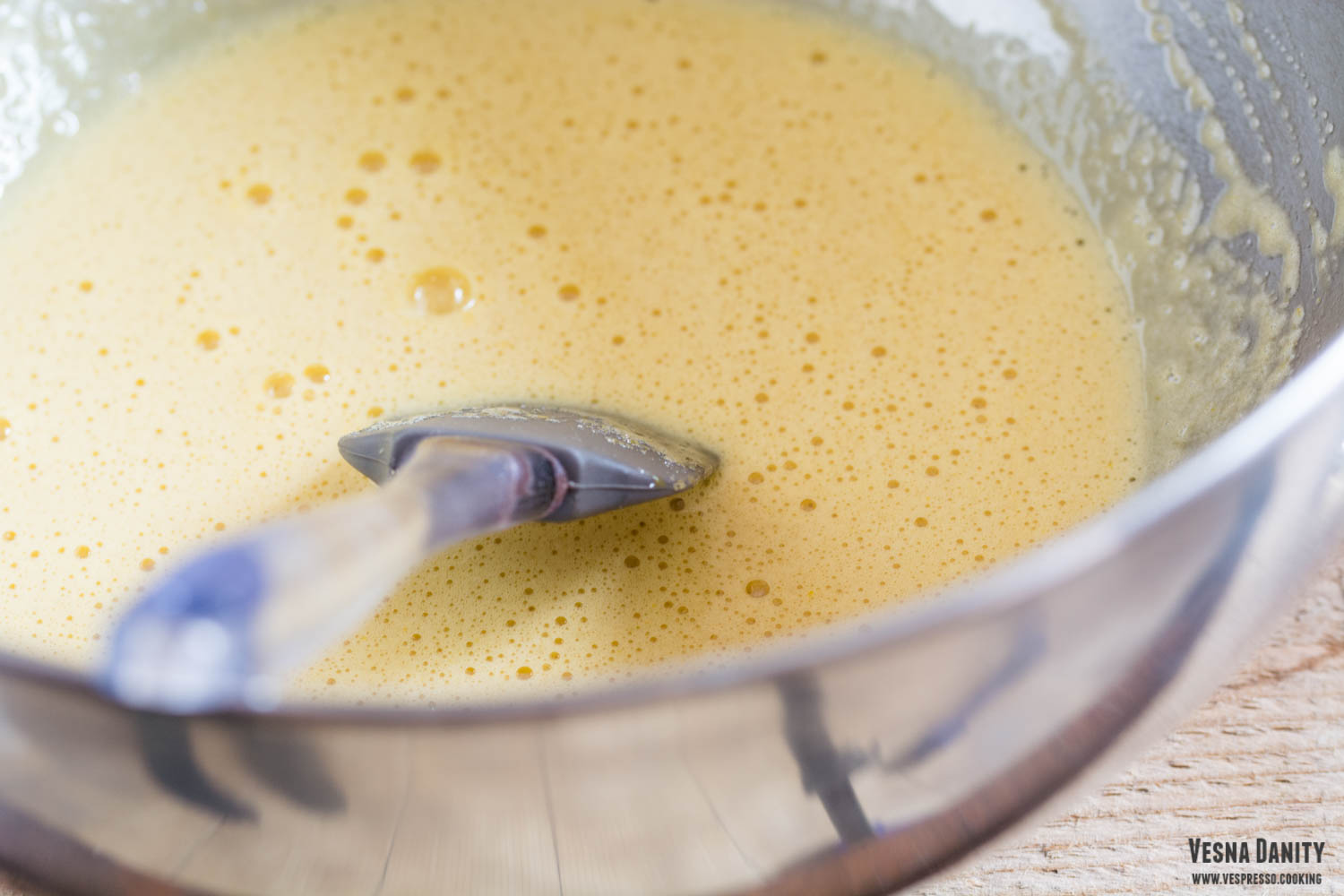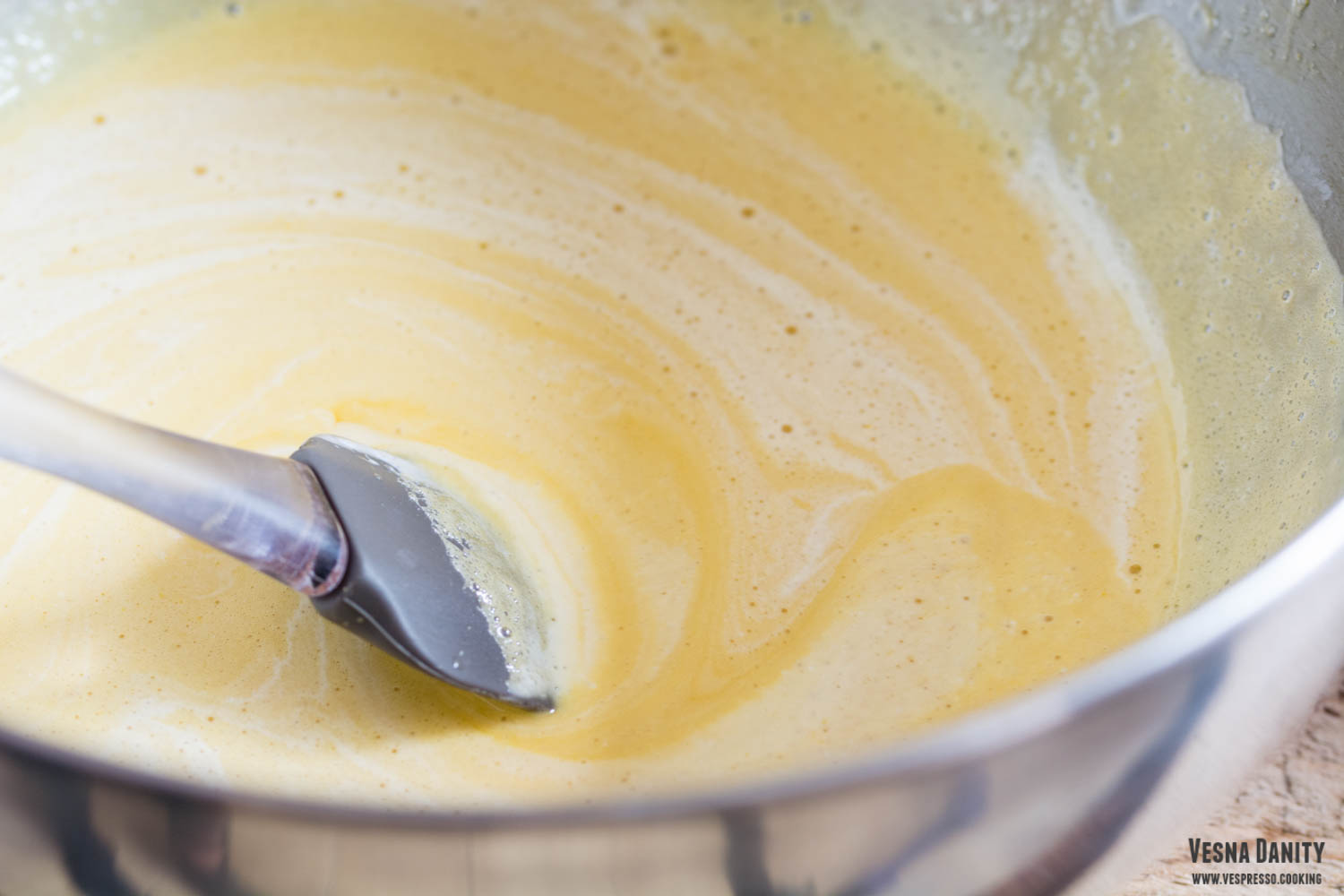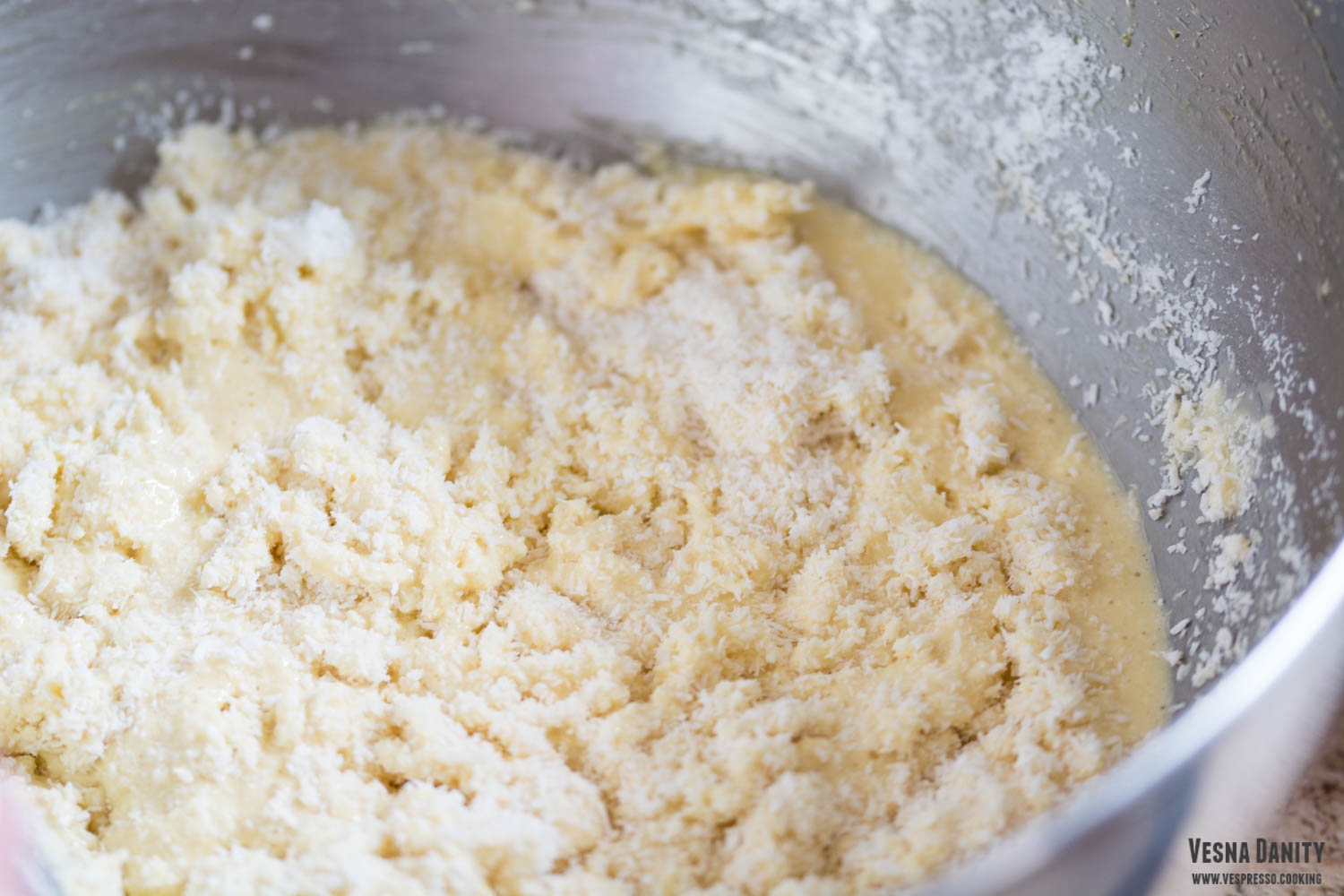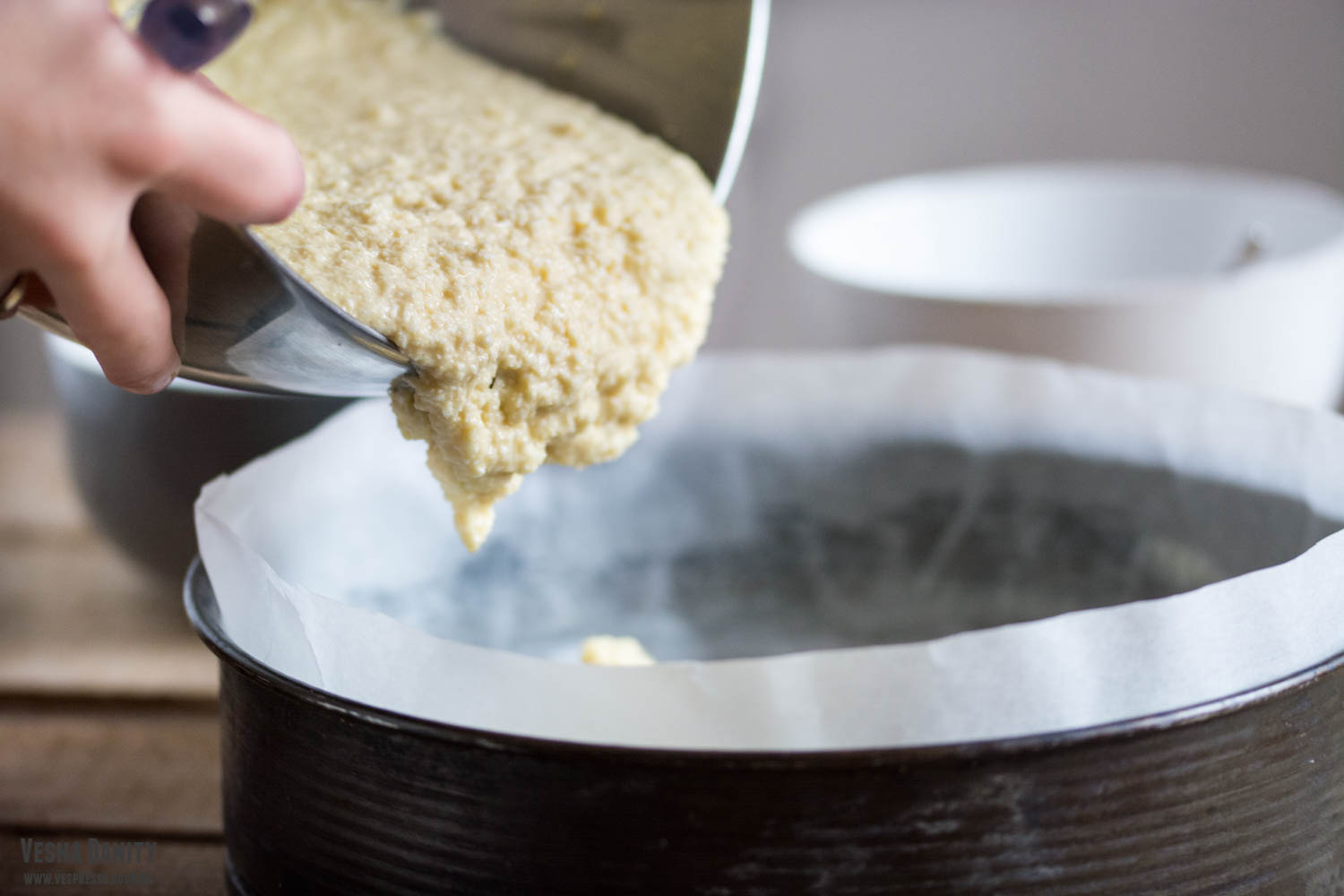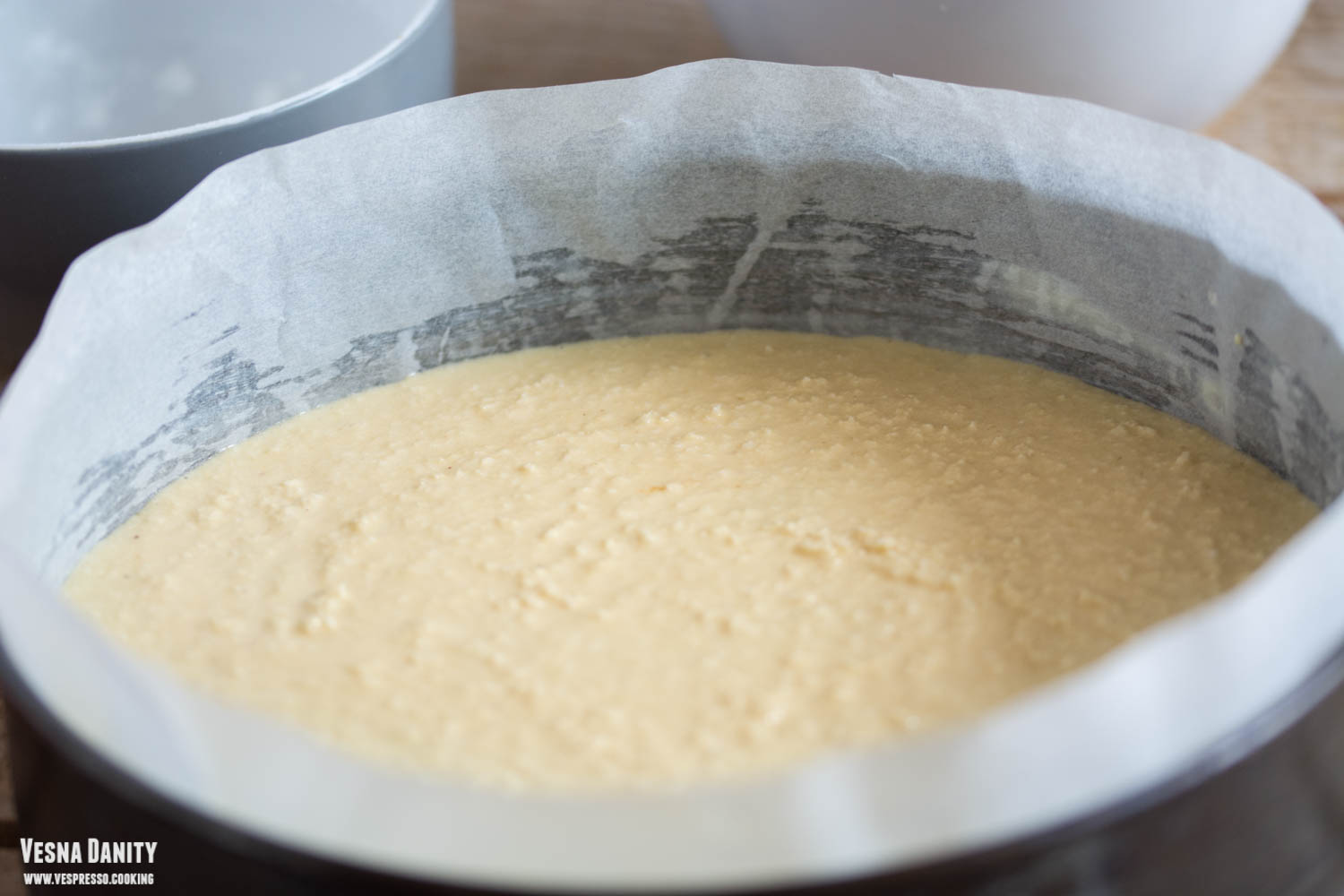 Method:
Preheat the oven at 400°F / 200°C (gas mark 6).
Take a 26cm round cake pan (preferably with a removable bottom) and line it with parchment paper.
In a large bowl mix the eggs with sugar and salt until the sugar has melted and the composition has doubled in size.
Add the vanilla extract and the whipping cream and stir with a silicon spatula until combined.
In another bowl combine the coconut flakes with the corn starch and the baking powder.
Add the dry ingredients to the large bowl and stir until just combined.
Pour the batter in the tray and level with a spatula. Bake the sponge in the preheated oven for 10 minutes. Reduce the heat to 350°F / 180°C (gas mark 4) and bake for further 20 minutes or until a toothpick inserted in the center of the sponge comes out clean.
Remove the sponge from the oven and let it cool down for 5 minutes. Remove the cake from the tray and let it cool to room temperature on a wire rack.
Meanwhile prepare the glaze. In a bowl combine the coconut cream with the powdered sugar until smooth and creamy. Add the vanilla extract.
Prepare the crunchy coconut chips. Toast the coconut chips in a pan over medium – high heat for 2 – 3 minutes or until golden brown.
Pour the glaze over the sponge, garnish with coconut chips, slice and enjoy.