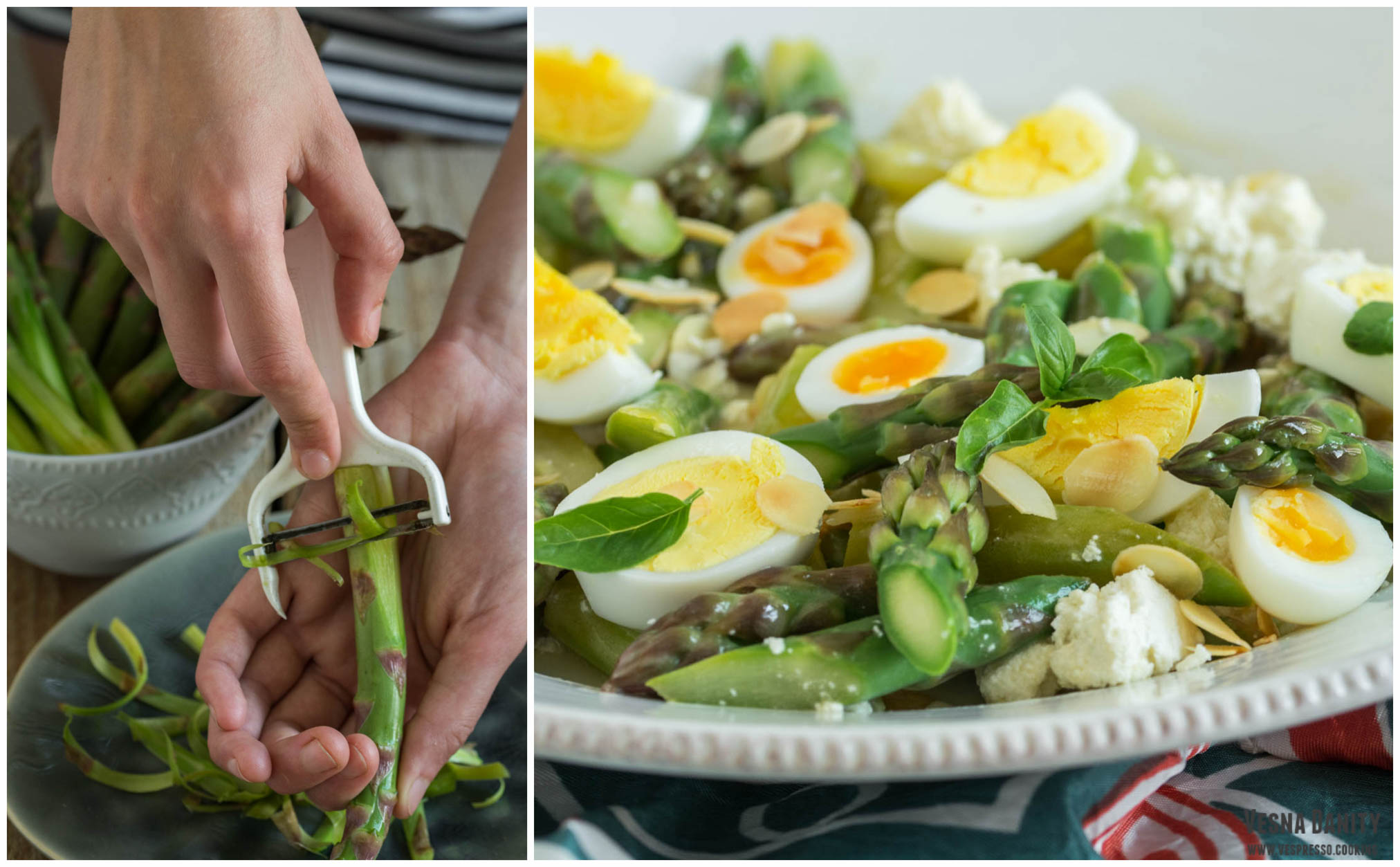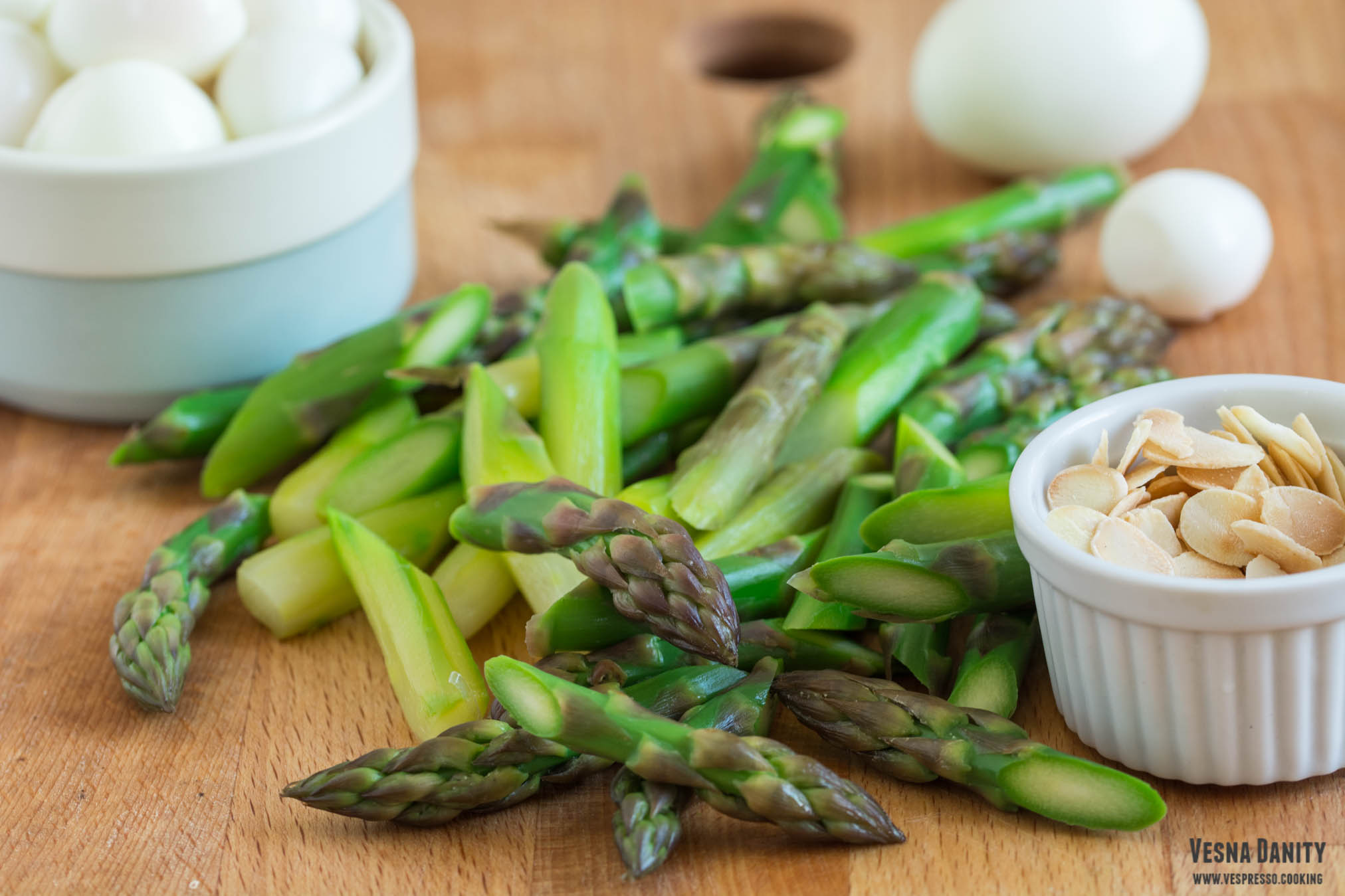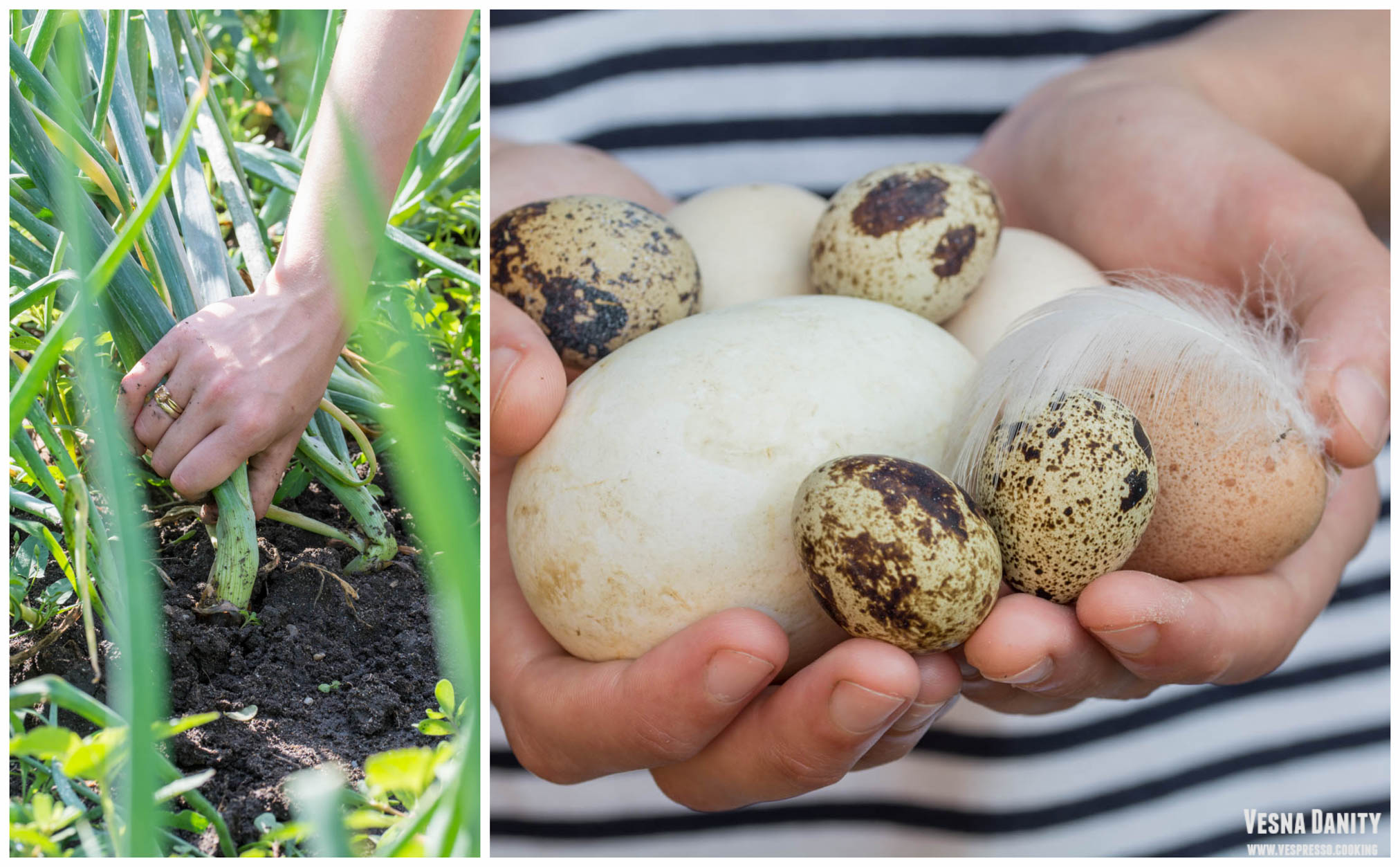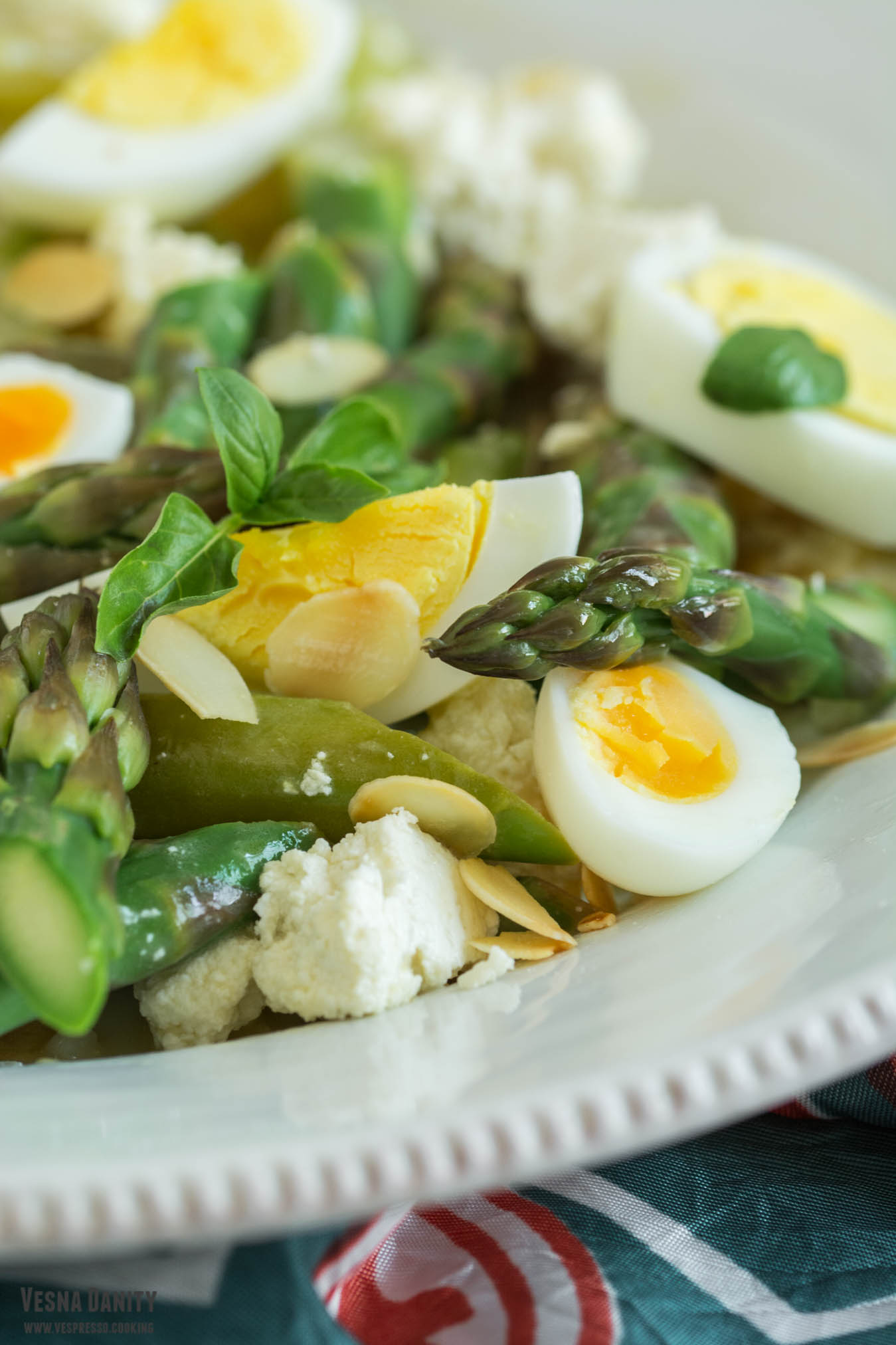 I've developed some sort of obsession for this lovely asparagus and egg salad. I could easily enjoy it on a daily basis without getting bored. It's quite amazing how some simple ingredients, combined together, can create something so majestic. This hearty salad doesn't take more than 15 minutes and it tastes divine. The steps are very easy, you blanch the asparagus to preserve its vibrant color, you toast the almonds just to enhance their flavor and you boil the egg to your likeness. You dress these ingredients with a velvety mustard and scallion sauce and you devour the dish without regrets.
Ingredients (for 2-3 servings):
500g asparagus
50g ricotta (I used a drier variety)
20g almond flakes
2 large eggs
for the dressing:
1 scallion, finely chopped (1 Tbsp)
1/2 Tbsp Dijon mustard
1 tsp honey
2 Tbsp walnut oil (or any other mild-flavored oil)
2 Tbsp lemon juice
salt to taste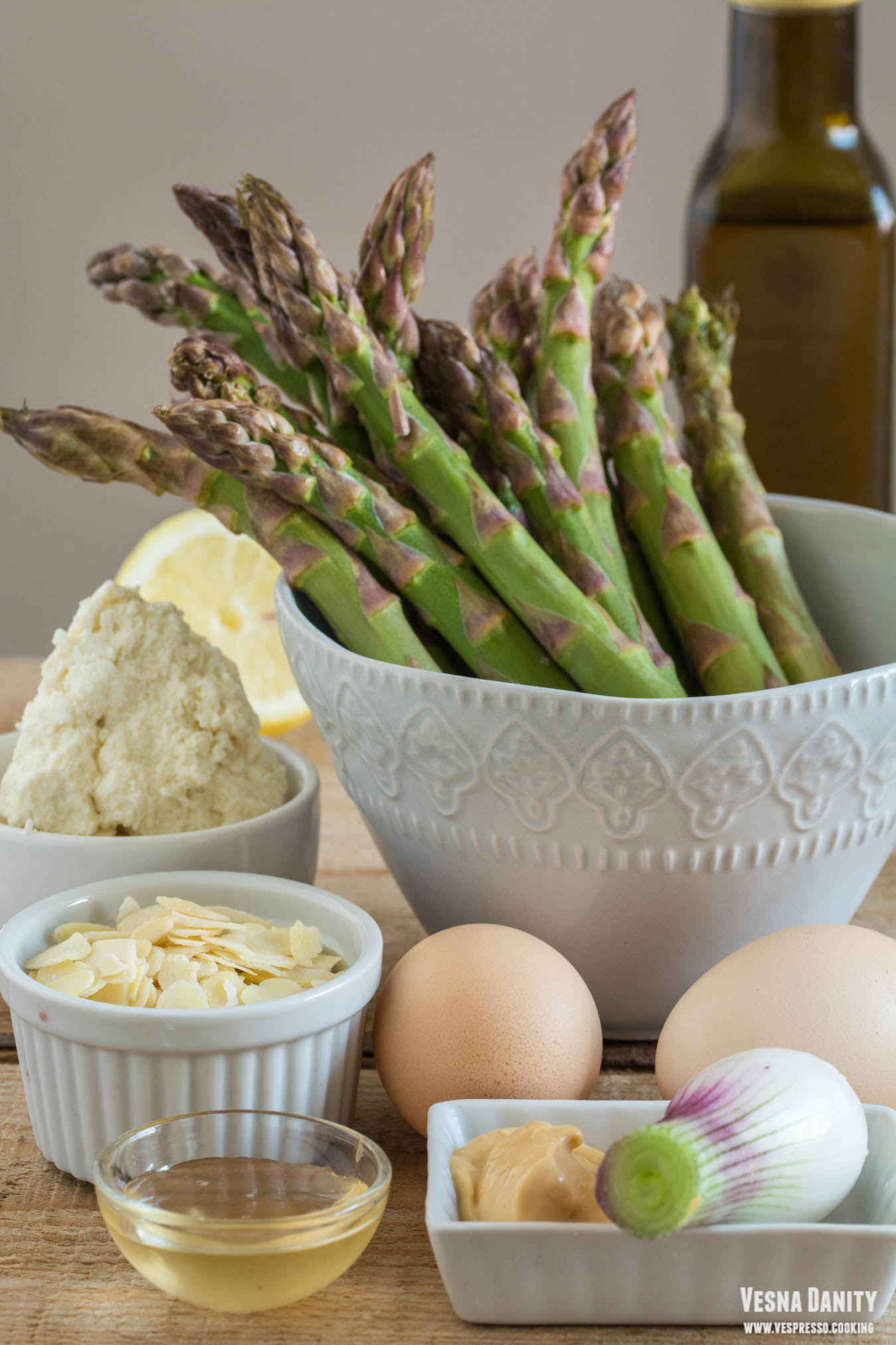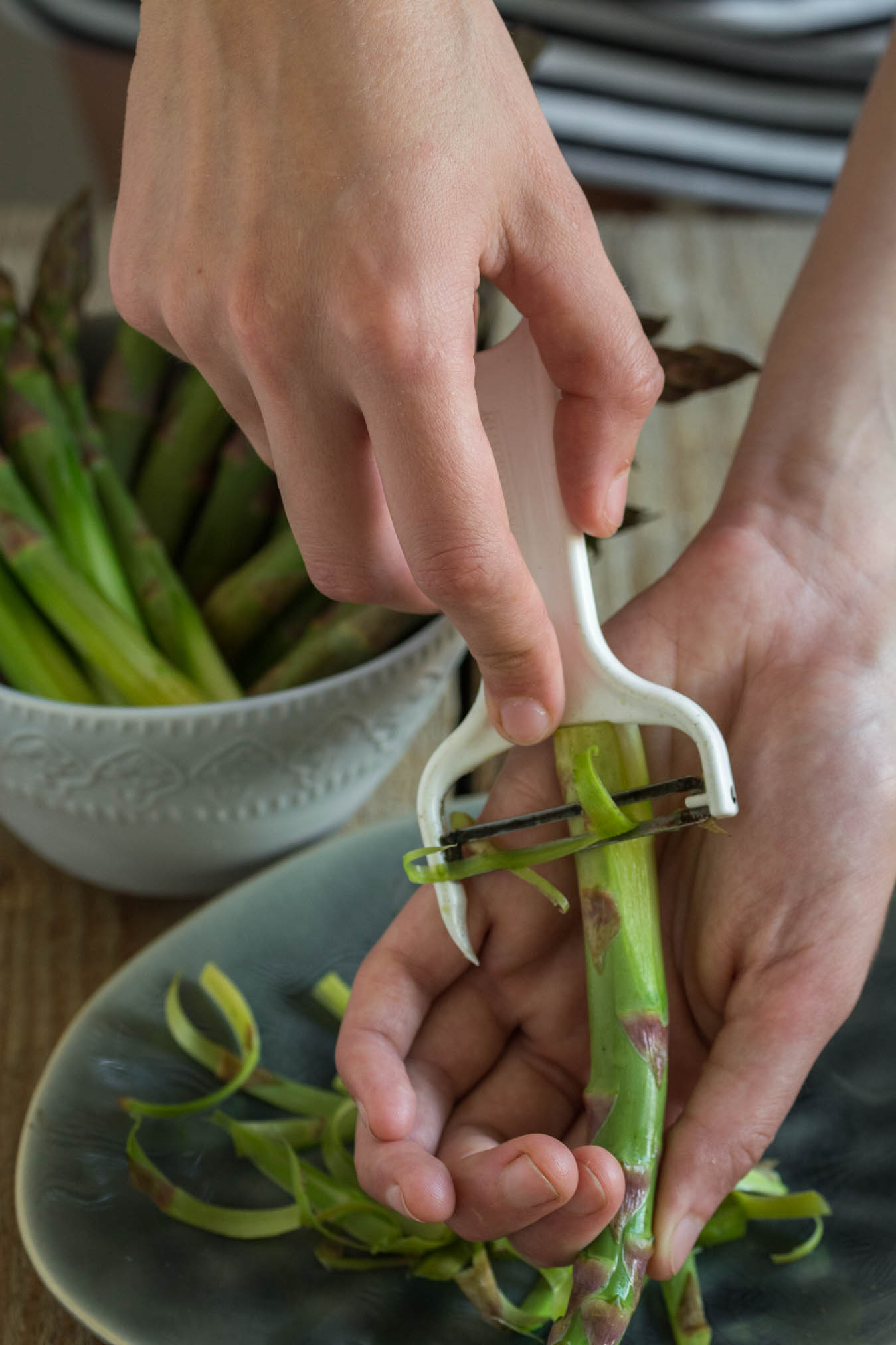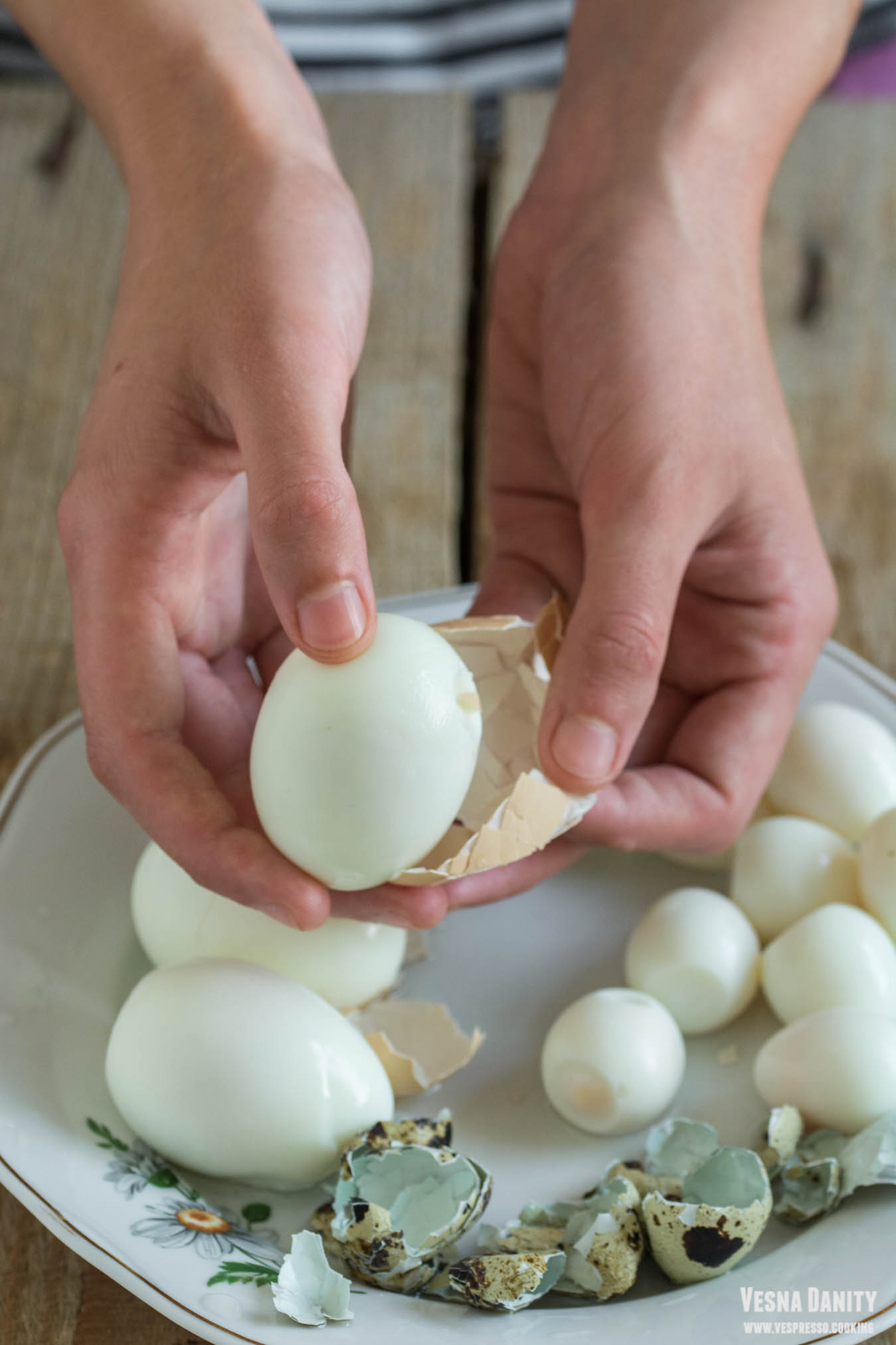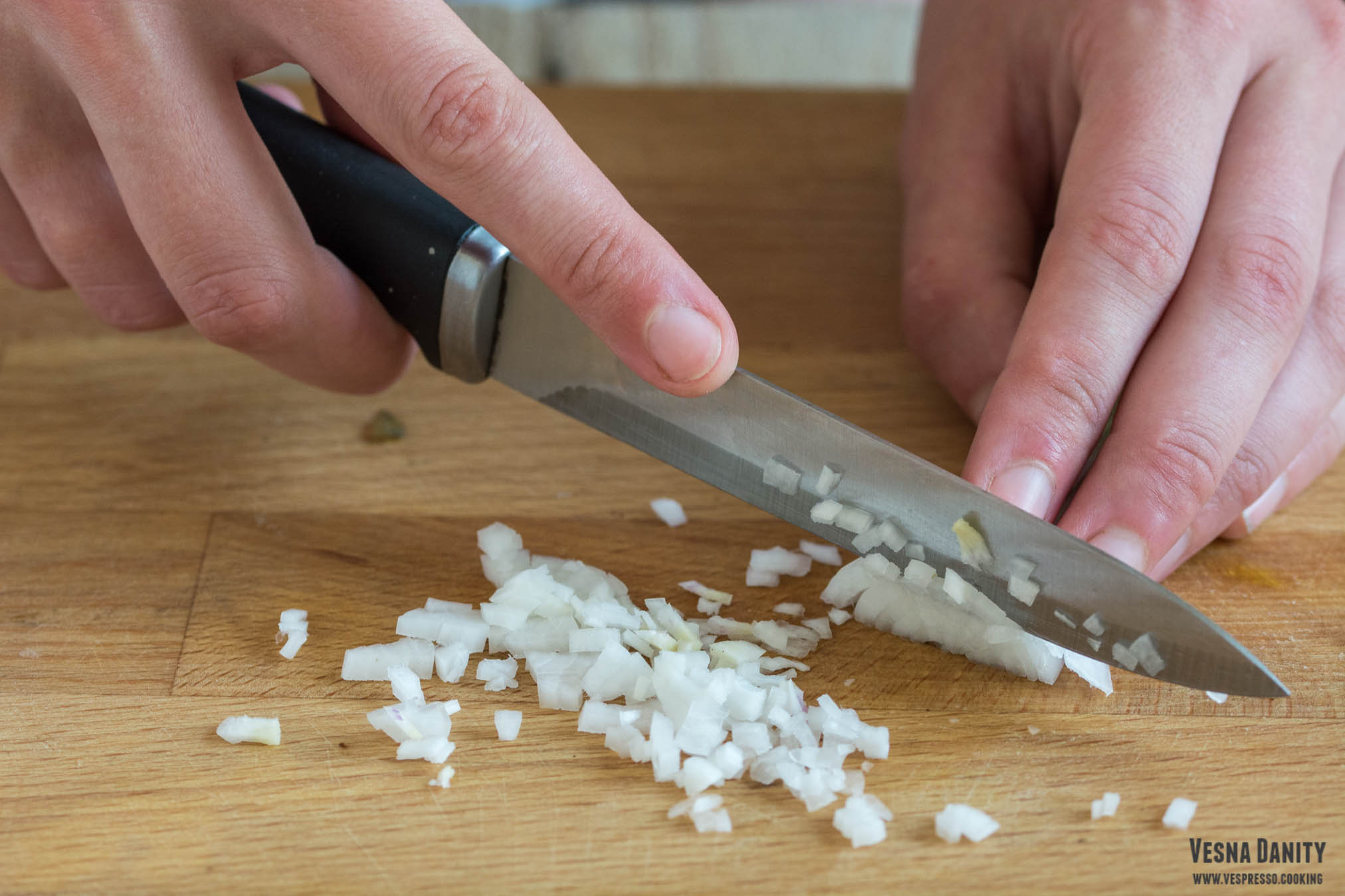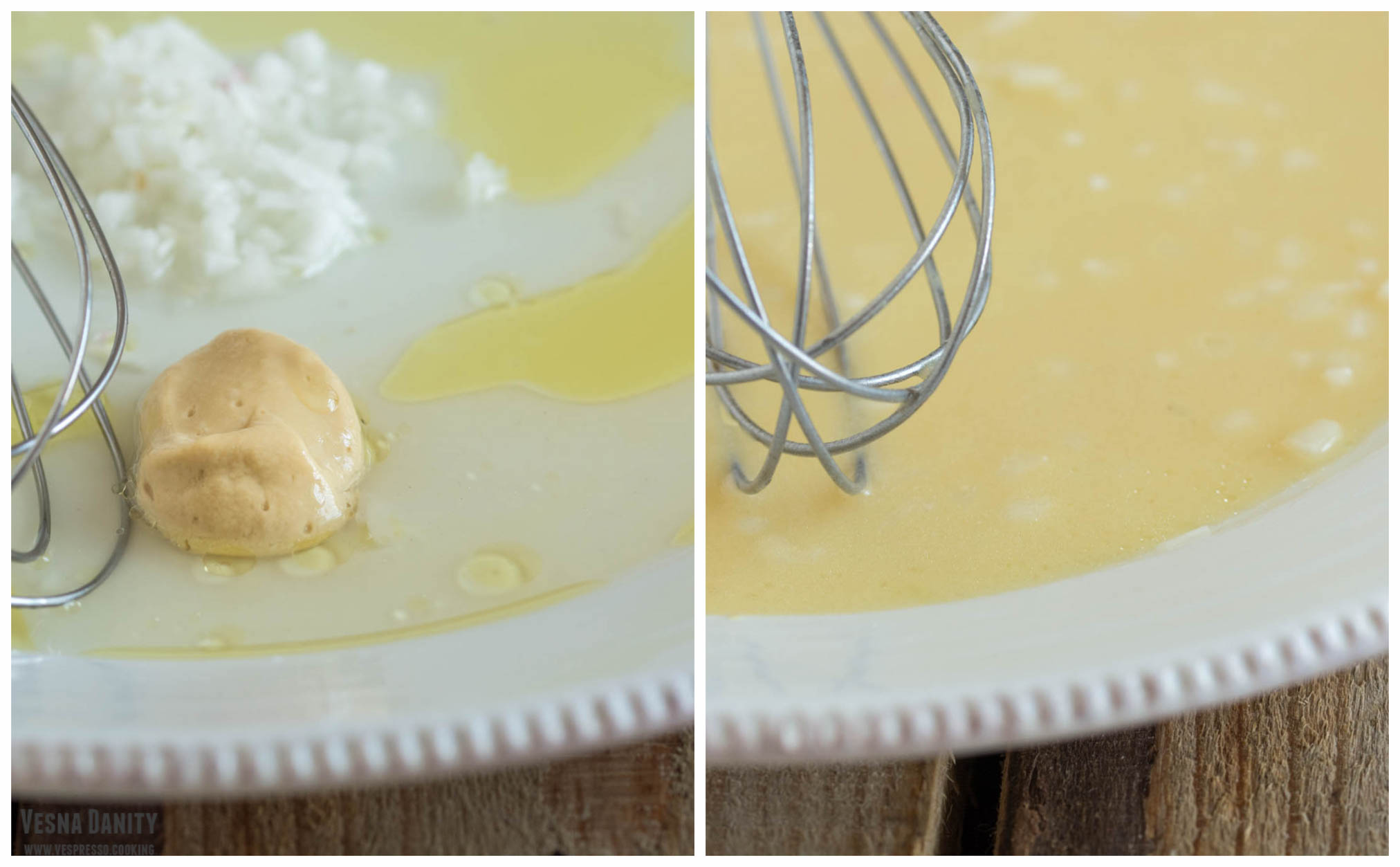 Method:
Trim the asparagus. Cut about 7 cm from the end of each asparagus and peel the asparagus using a vegetable peeler.
Blanche the asparagus. Bring to a boil 2l of water and add 1 Tbsp sea salt. Cook the asparagus for 2 minutes. Meanwhile prepare the ice bath by adding 1 cup of ice to a bowl filled with cold water. Carefully remove the asparagus from the boiling water using a spatula and immediately place it in the ice bath. Let it cool completely and place it on a paper towel.
Eggs. Place the eggs in the same pot and let eggs boil for 10 minutes. Drain eggs, let them cool in cold water (use the same bowl you used for the asparagus) and peel them.
Almonds. Brown the almonds in a skillet, on medium heat. Set aside.
Scallions. Wash the scallion and chop it finely using a sharp knife.
Dressing and assembly. Prepare the dressing by mixing in a medium bowl chopped scallion with the mustard and honey. Drizzle the oil, making sure to whisk continuously. Add the lemon juice and stir. Add the asparagus (cut into 2 – 3 pieces), almond flakes and ricotta cheese. Stir gently, season with salt and garnish with the eggs (cut into quarters).
Leftovers. Place the leftovers (if any) in a bowl, cover with cling film and refrigerate for up to 2 days.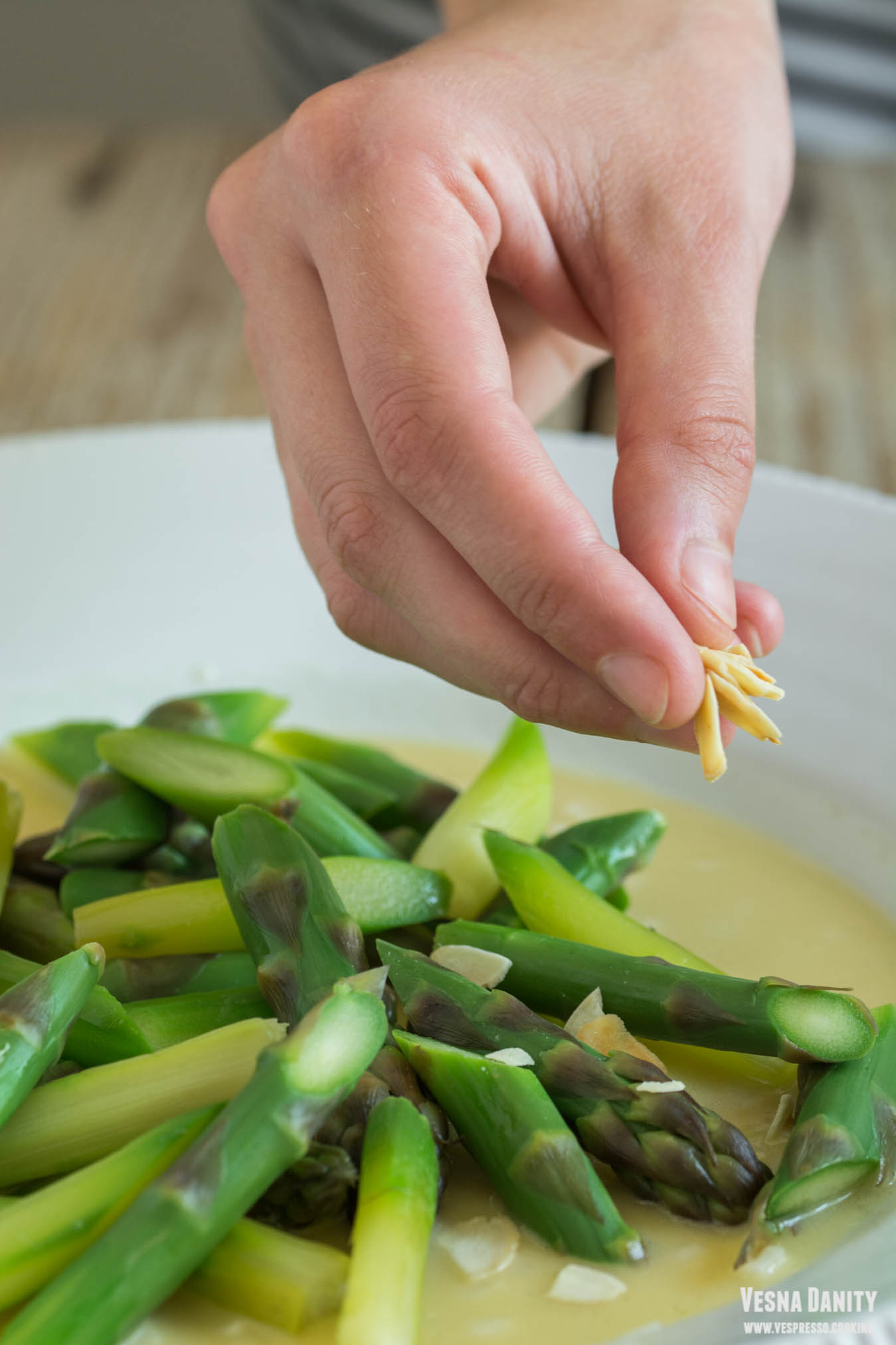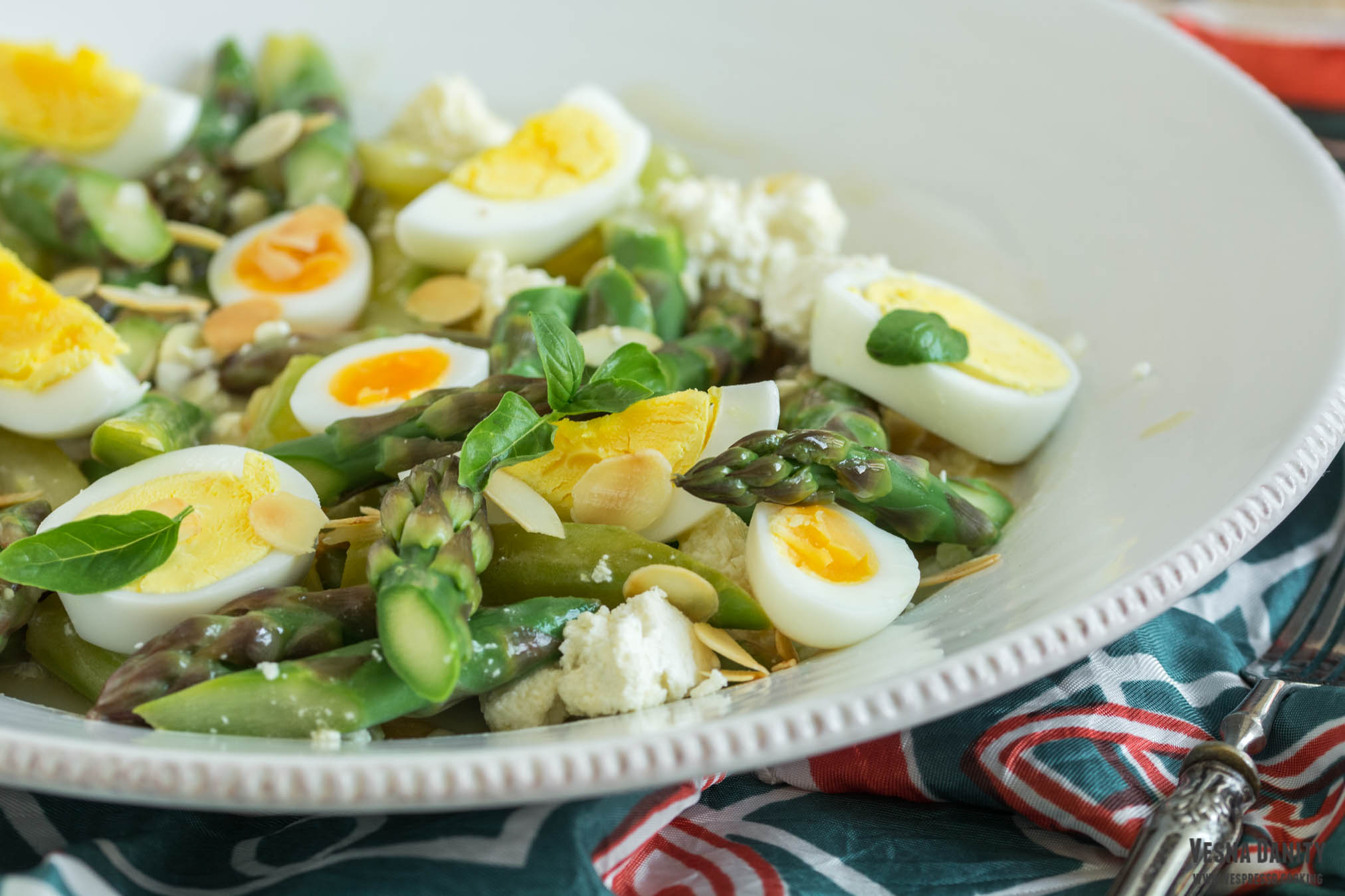 Source: www.gourmettraveller.com