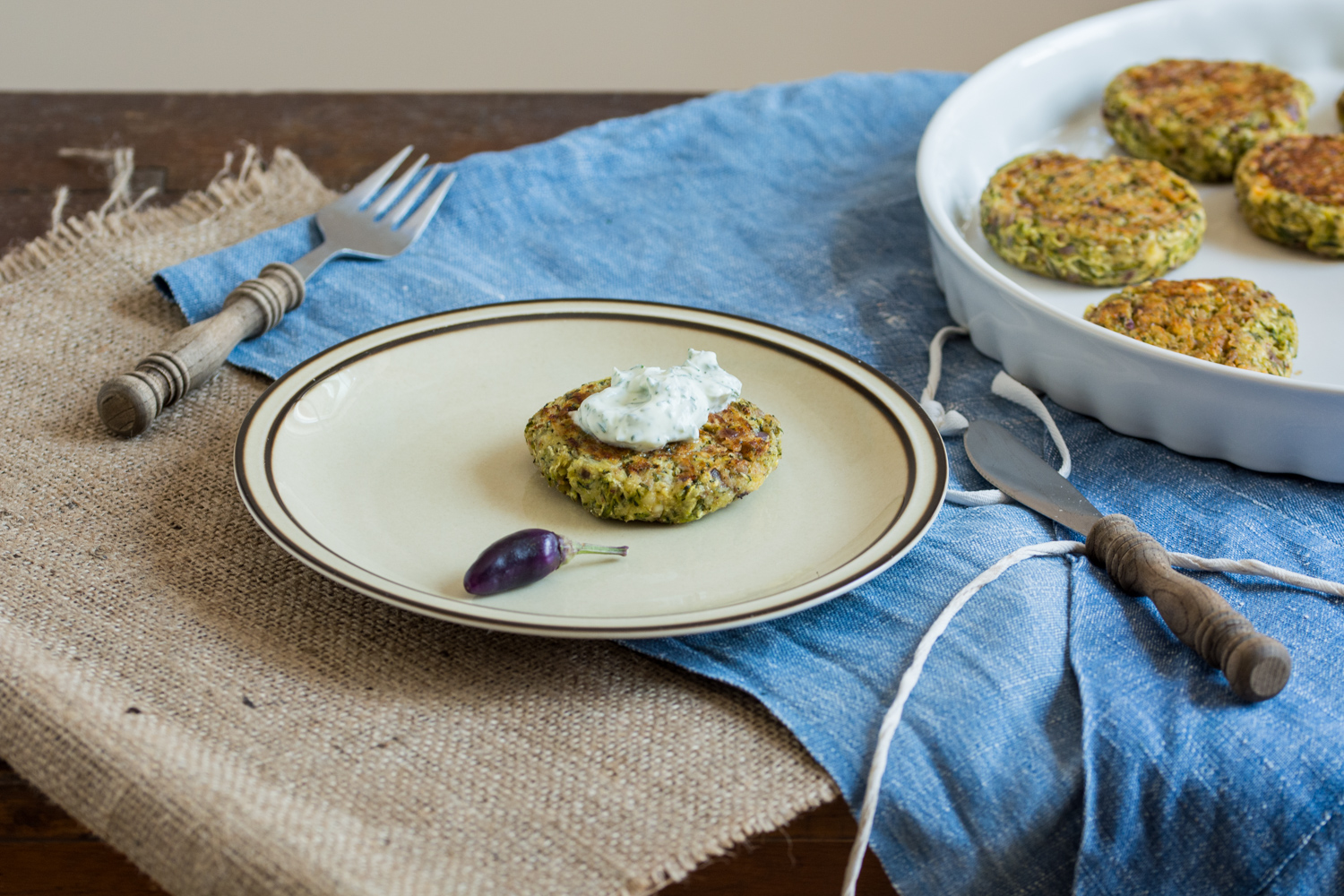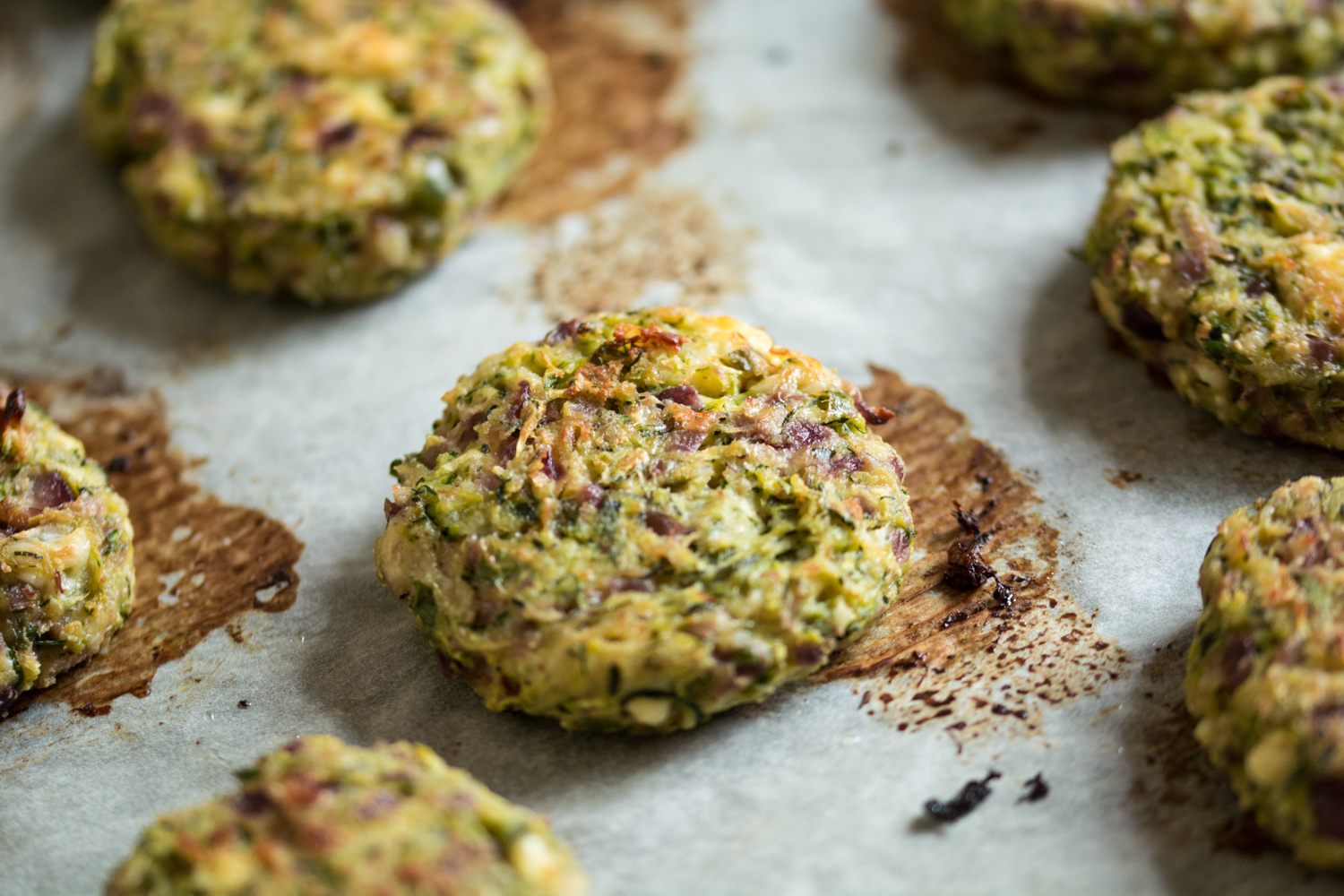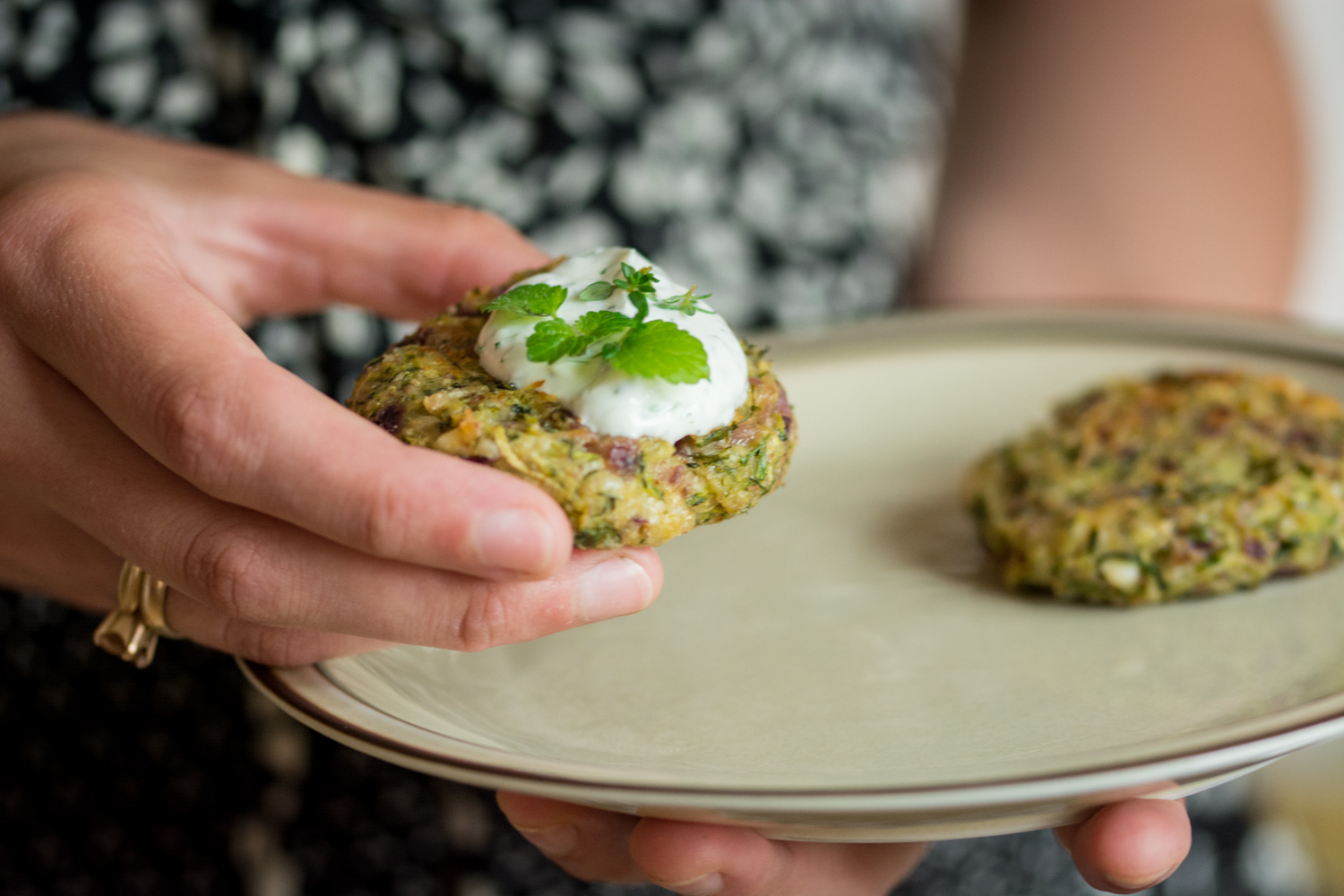 I grew up in a meat-lover environment and the thought of a meatless lunch was simply unbearable. I try really hard to break the chain and I try to include in my family's diet as many fruit and veggies as possible. It's been a while since I've discovered this delicious zucchini and feta patties and I tend to make them once or twice a month. They are so simple to make, you just mix some basic ingredients, you form 12 balls, you flatten them and you bake them in the oven at high temperature. This way, the patties have a crunchy crust and a soft, almost creamy center. This being said, this delicious recipe has quickly become my summer "must-make", and I hope it will become yours, as well!
Ingredients (for 12 patties):
3 medium zucchini, washed and grated (about 600g grated zucchini) – about 4 cups
1 tsp sea salt
1 large red onion (100g)
2 Tbsp brandy
150g feta cheese – 1 cup
50g grated parmesan cheese – ½ cup
2 garlic cloves
20g chopped herbs ( ½ a handful of parsley, ½ a handful of dill and ½ Tbsp of chopped thyme)
1 chilli
50g almond flour – ½ cups
30g bread crumbs – ¼ cups
1 large egg
2 Tbsp olive oil
pepper to taste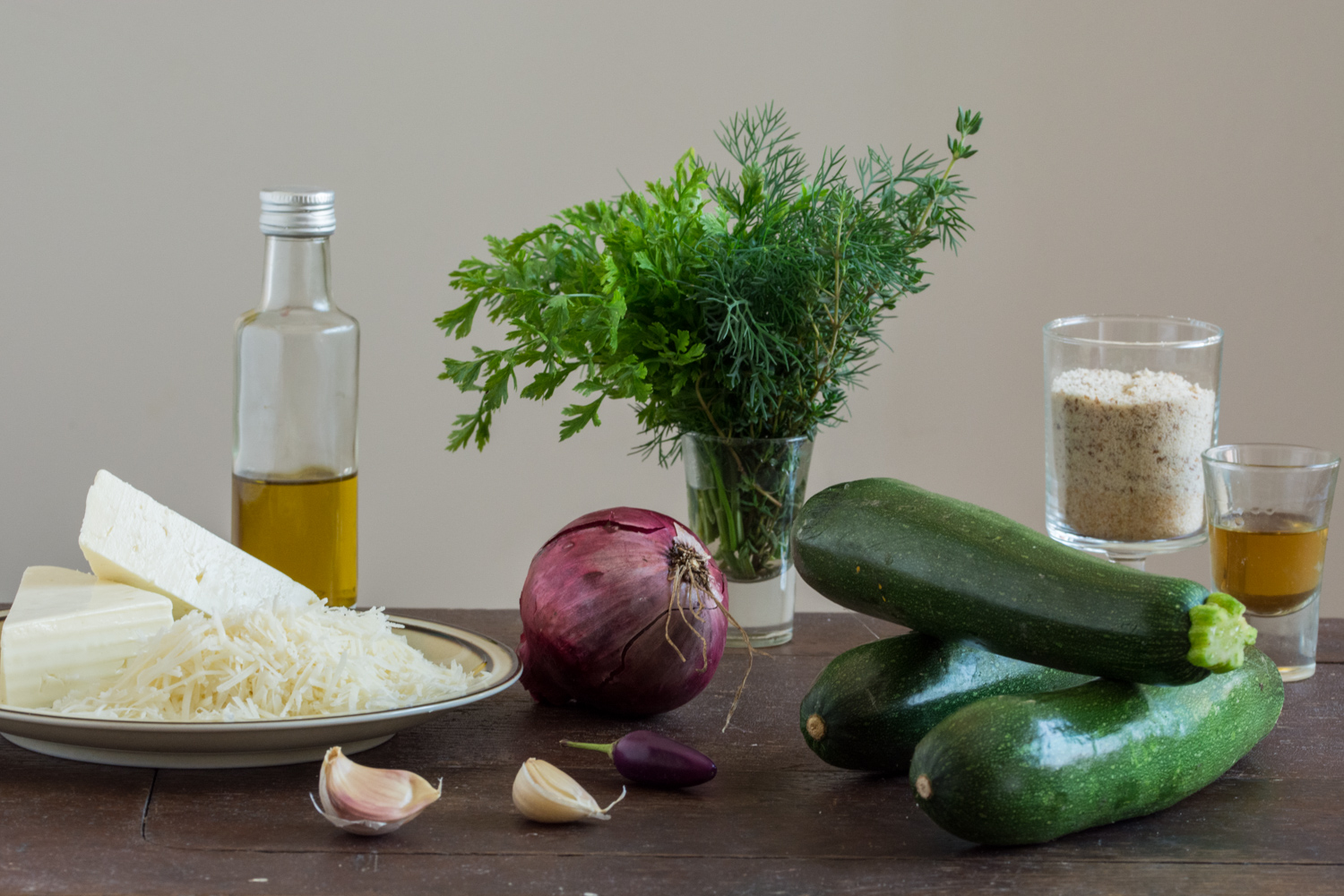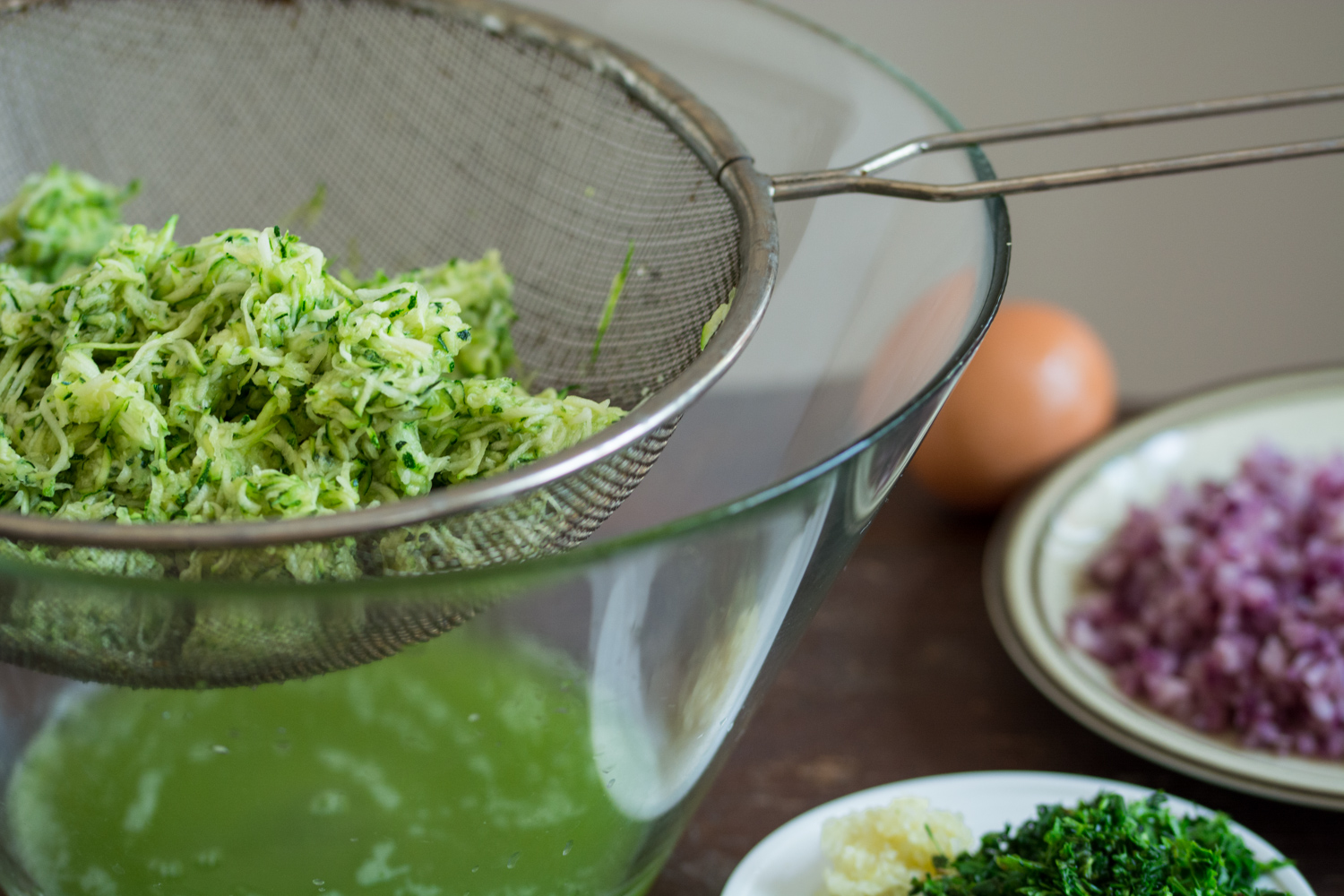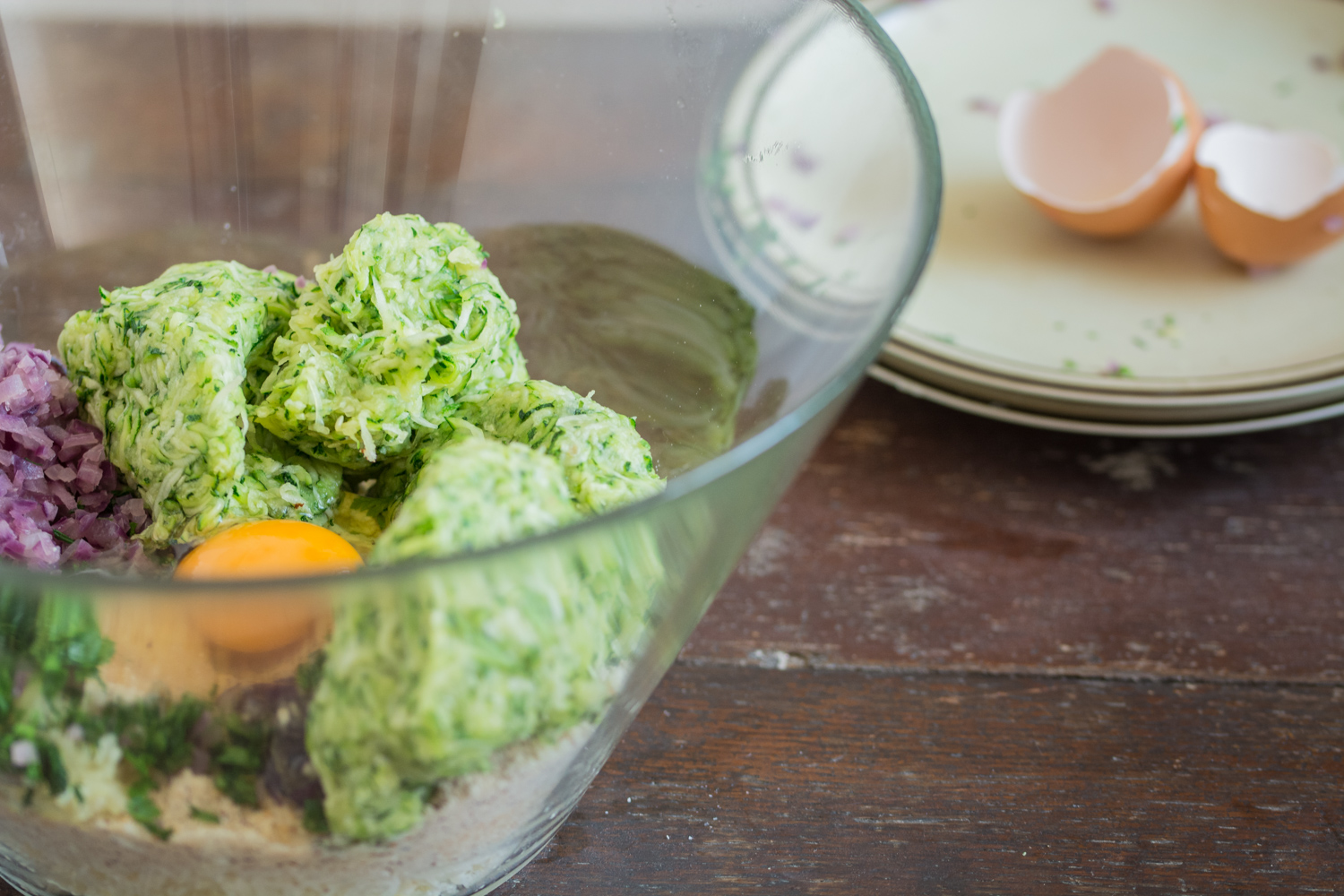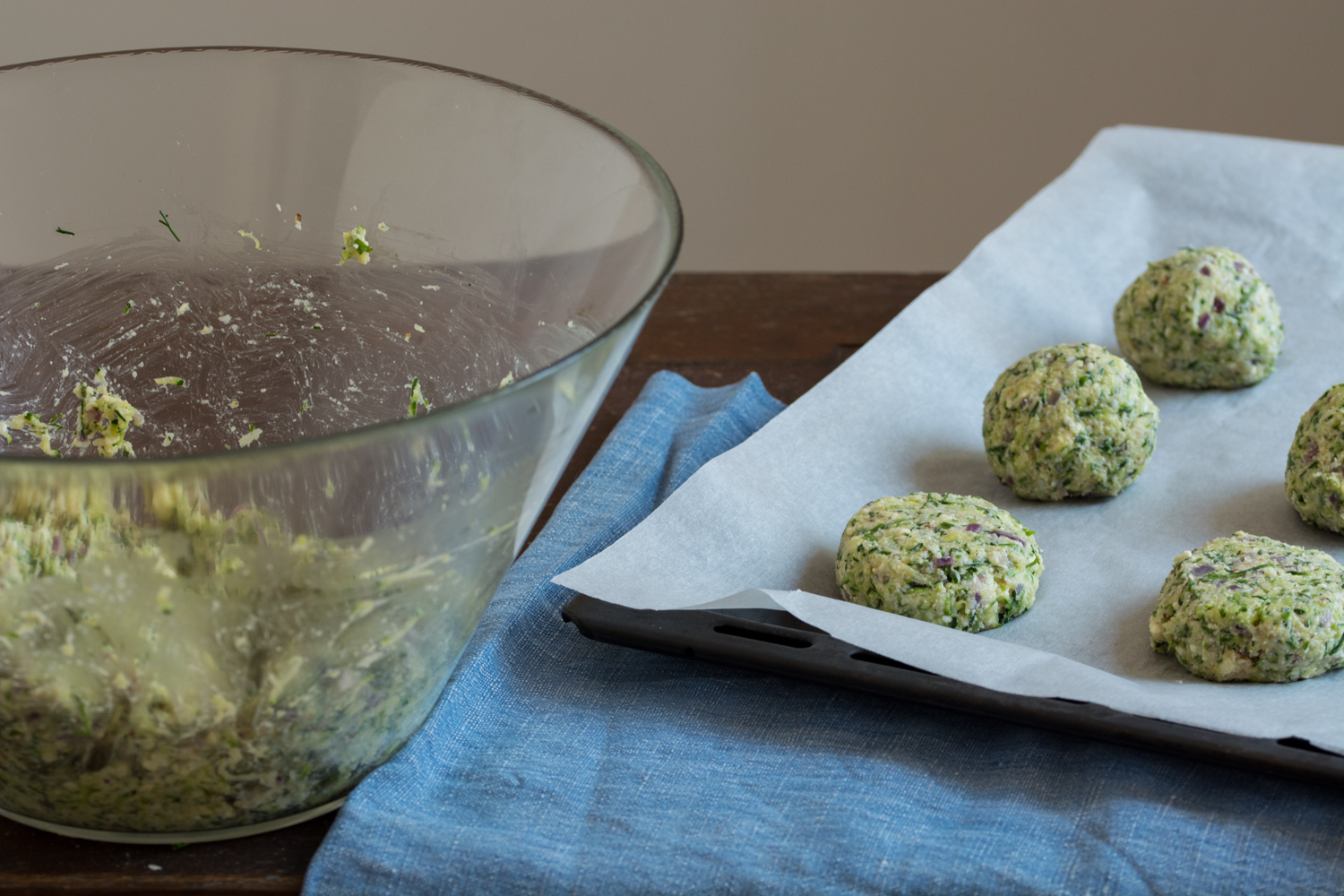 Method:
Place the grated zucchini in a strainer, over a bowl and sprinkle with 1 tsp of salt and stir well. Let the zucchini drain for 20-30 minutes.
Meanwhile finely chop the onion and saute it in 1 Tbsp of olive oil, over low heat, for about 3 minutes. Deglaze the pan with 2 Tbsp of brandy and leave aside.
After 20-30 minutes drain the grated zucchini using a clean dish towel or cheese cloth.
In a large bowl crumble the feta cheese. Add drained grated zucchini, sauted onion, parmesan cheese, minced garlic, chopped herbs, chopped chilli, almond flour, bread crumbs, the egg and about ¼ tsp of freshly ground black pepper and stir until combined.
Divide the mixture into 12 balls and place them on a parchment paper-lined tray. Flatten each ball to form the patties, brush them with half of the remaining olive oil and bake them in the preheated oven at 204°C / 400°F (gas mark 6) for 15 minutes.
After 15 minutes, carefully flip them over (using a spatula), brush them with the remaining olive oil (on the baked side this time) and bake them for further 20 minutes.
After they are baked, let them cool in the tray. Serve them warm with Greek yogurt mixed with chopped fresh herbs.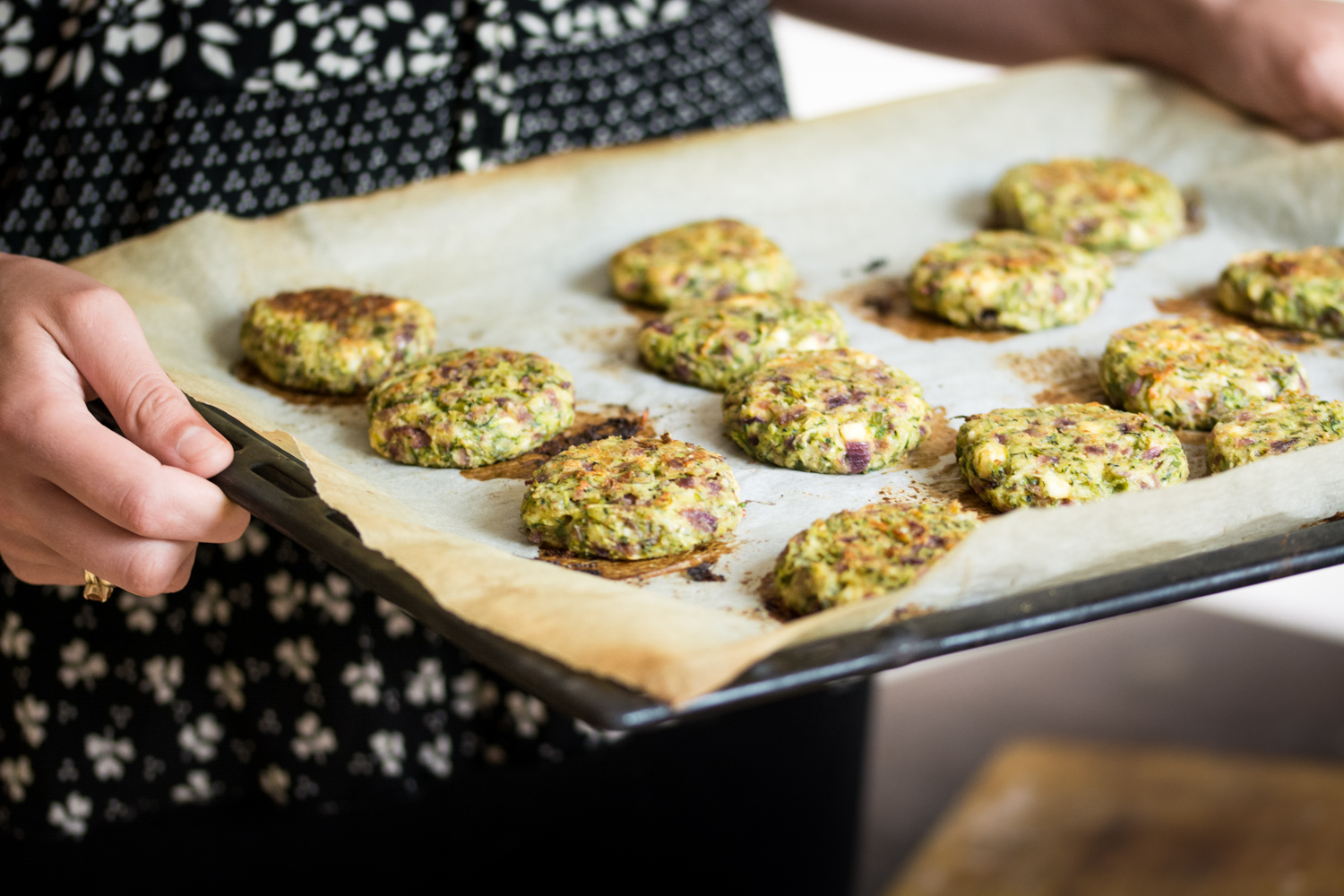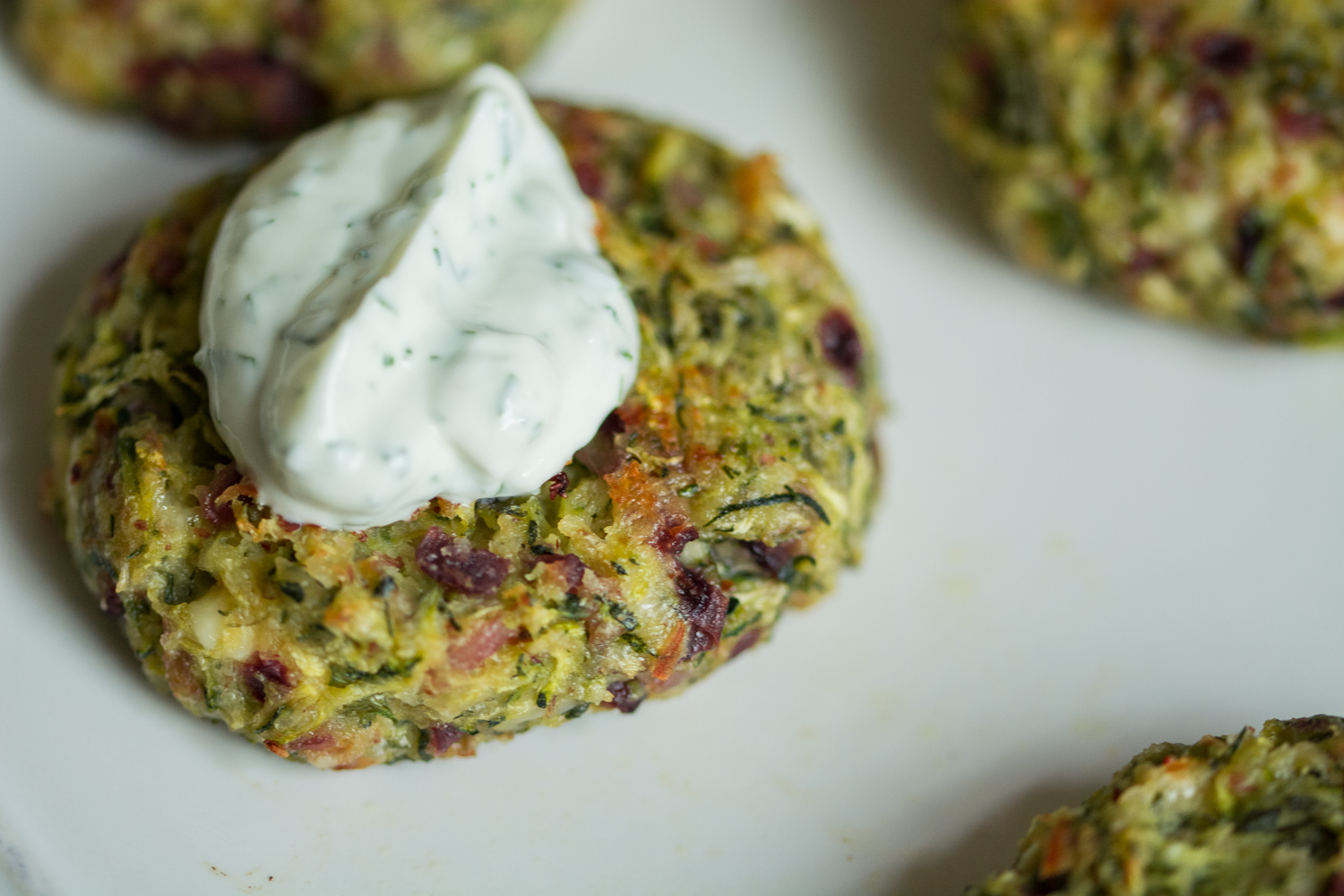 Source: www.souvlakiforthesoul.com