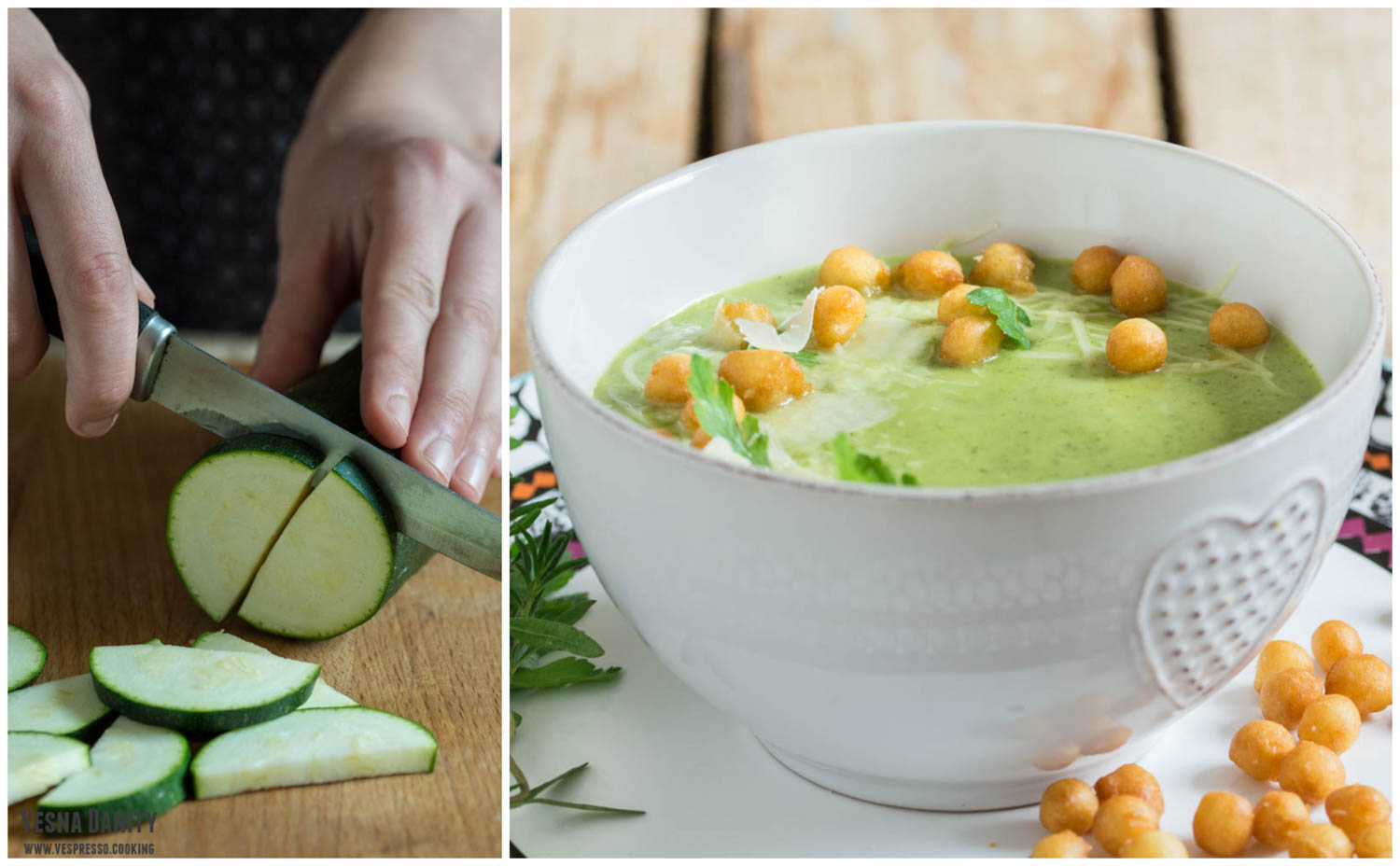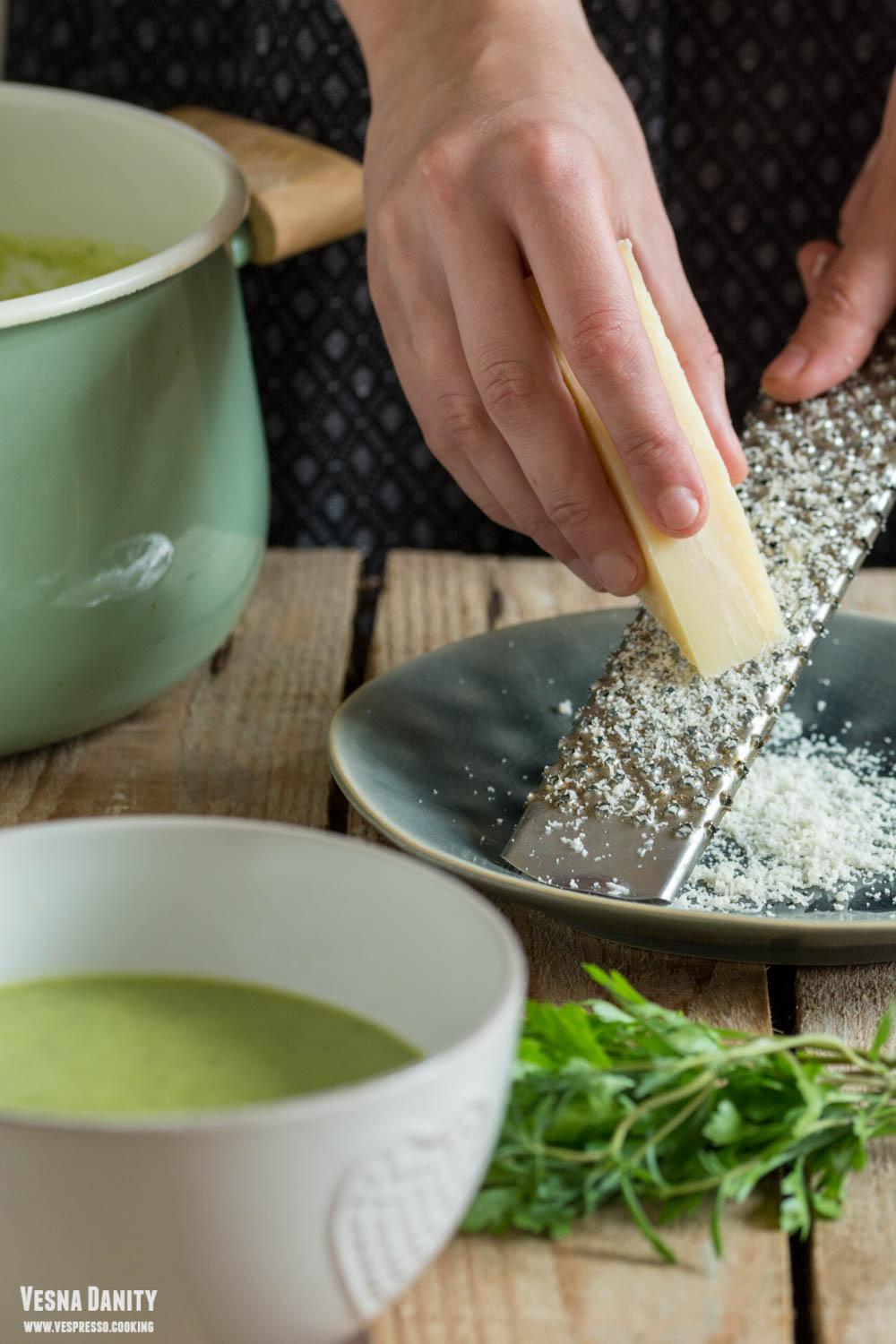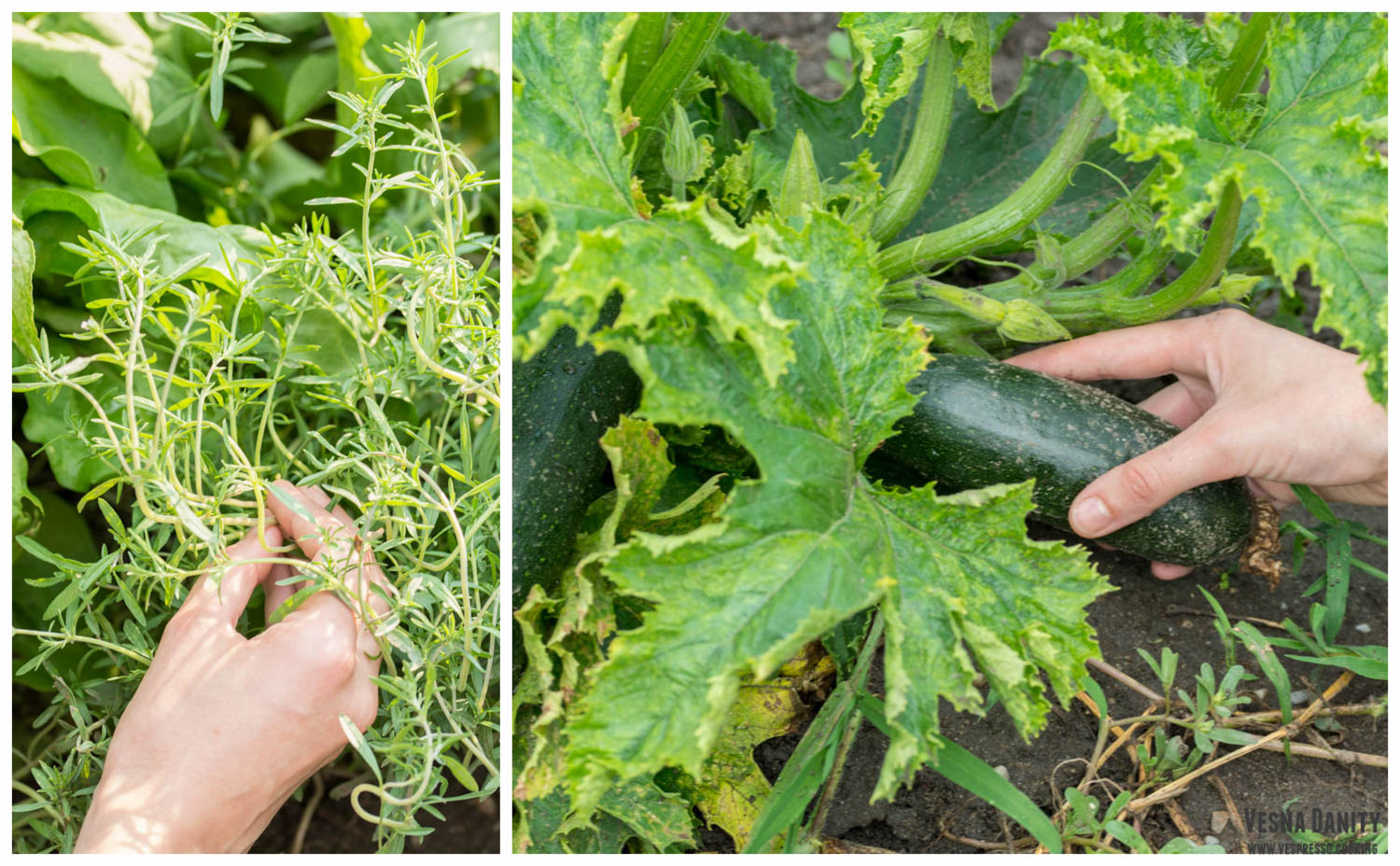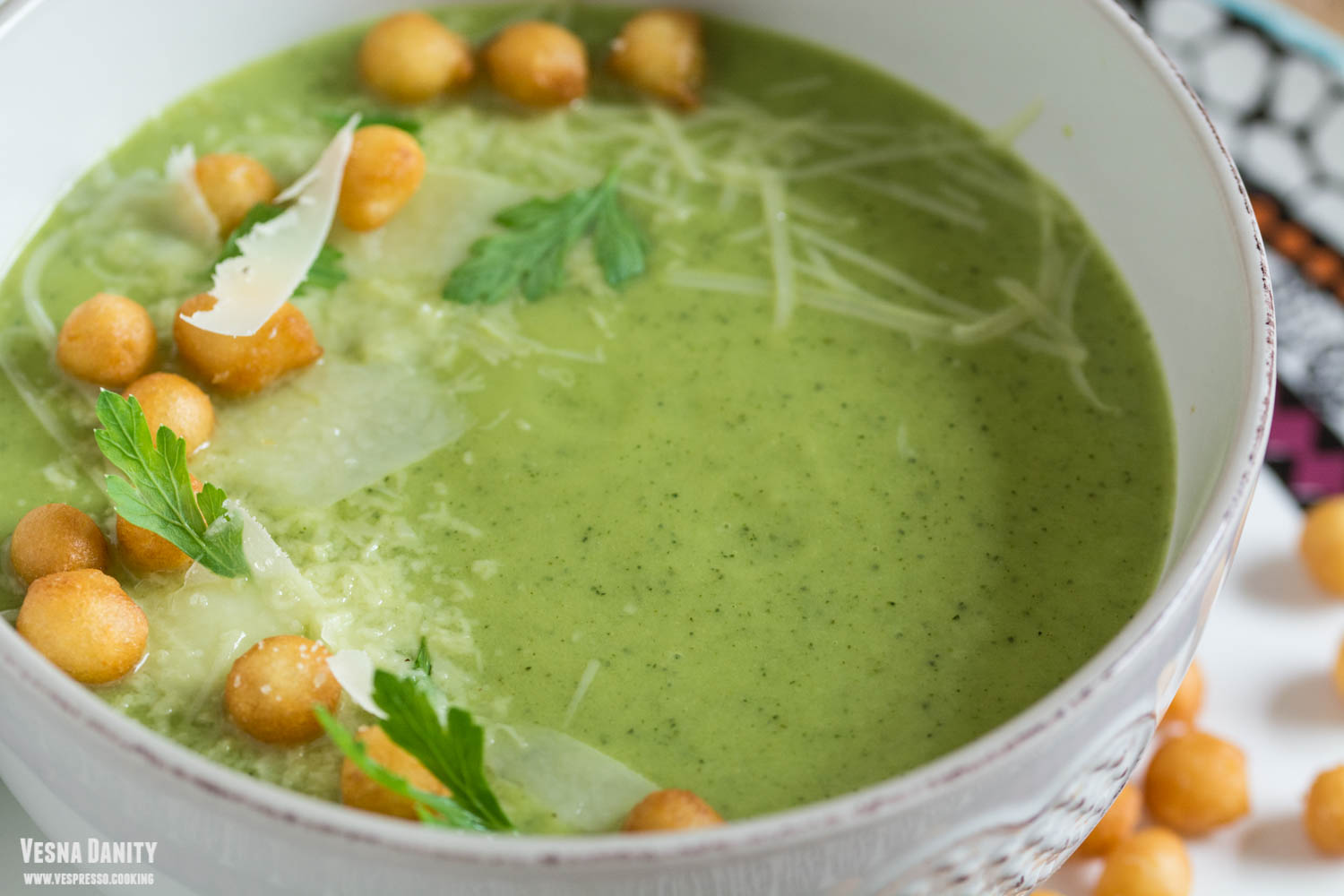 Creamy and flavorful, this zucchini soup saves me each time I have less than 30 minutes to make something rich and filling. And I say it from the bottom of my heart, a bowl of zucchini soup is the only thing you'll need after a long working day. It's tasty, it's smooth and creamy, it's delicate and hearty at the same time.
For making this soup, my oraganisational skills come in handy. Therefor, I chope the onions and I sautee them in a saucepan. Meanwhile, I heat the soup in a small saucepan and I chop my zucchini. I season the onion with garlic and thyme, I add the zuchhini and the boiling soup, I cover with a lid and I cook the zuchhini until tender, for about 15 minutes. I blend the soup, I add the cream and I serve it. Quick, budget-friendly and heart-warming good!
Ingredients (for 4 servings):
⦁ 3 medium zucchini (1 – 1.2 kg)
⦁ 2 medium onions (150g)
⦁ 3 garlic cloves
⦁ 2 springs of thyme
⦁ 2 Tbsp olive oil
⦁ 3 cups vegetable soup
⦁ 50ml whipping cream
for serving:
⦁ grated parmesan cheese
⦁ crutons (I used Backerbsen)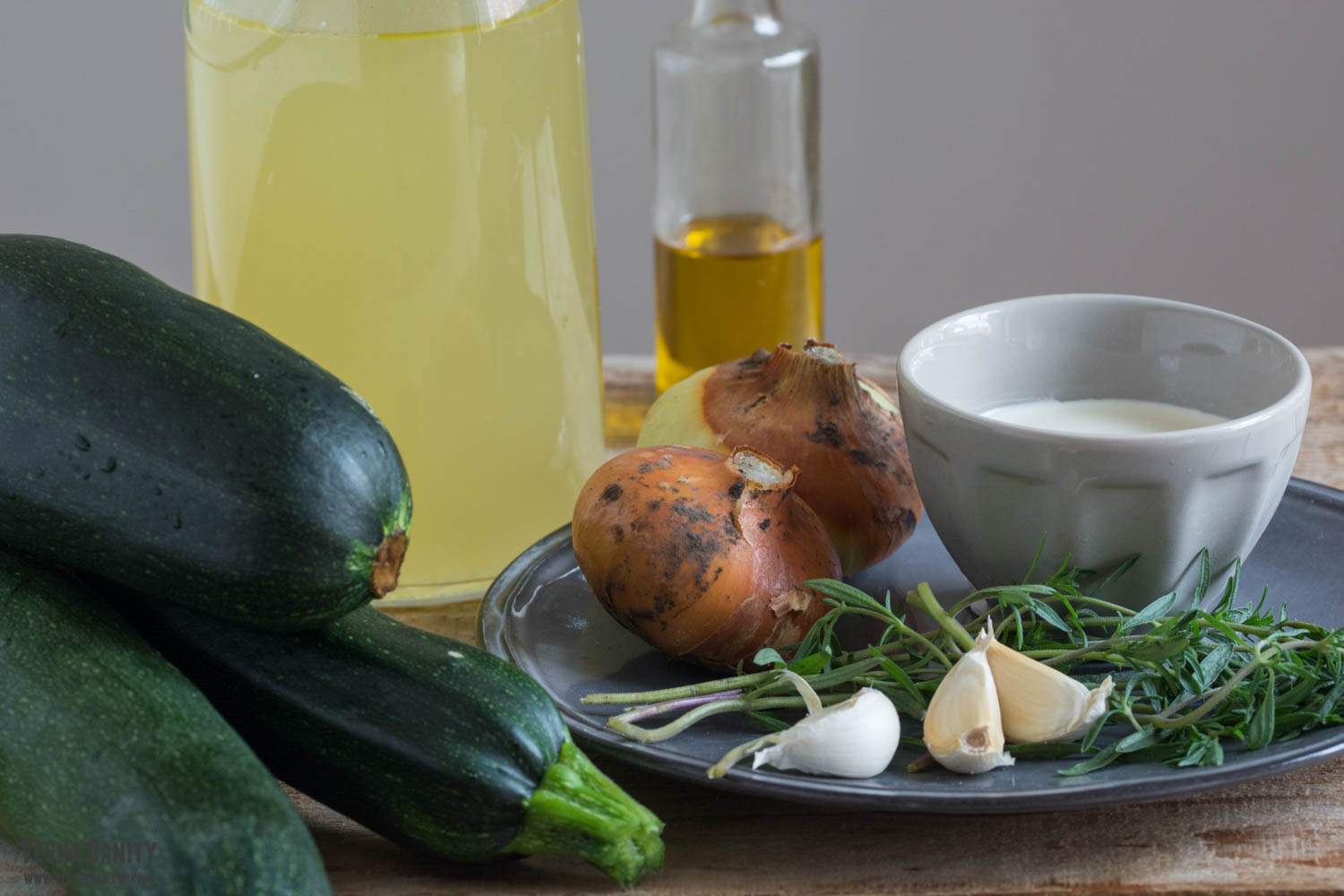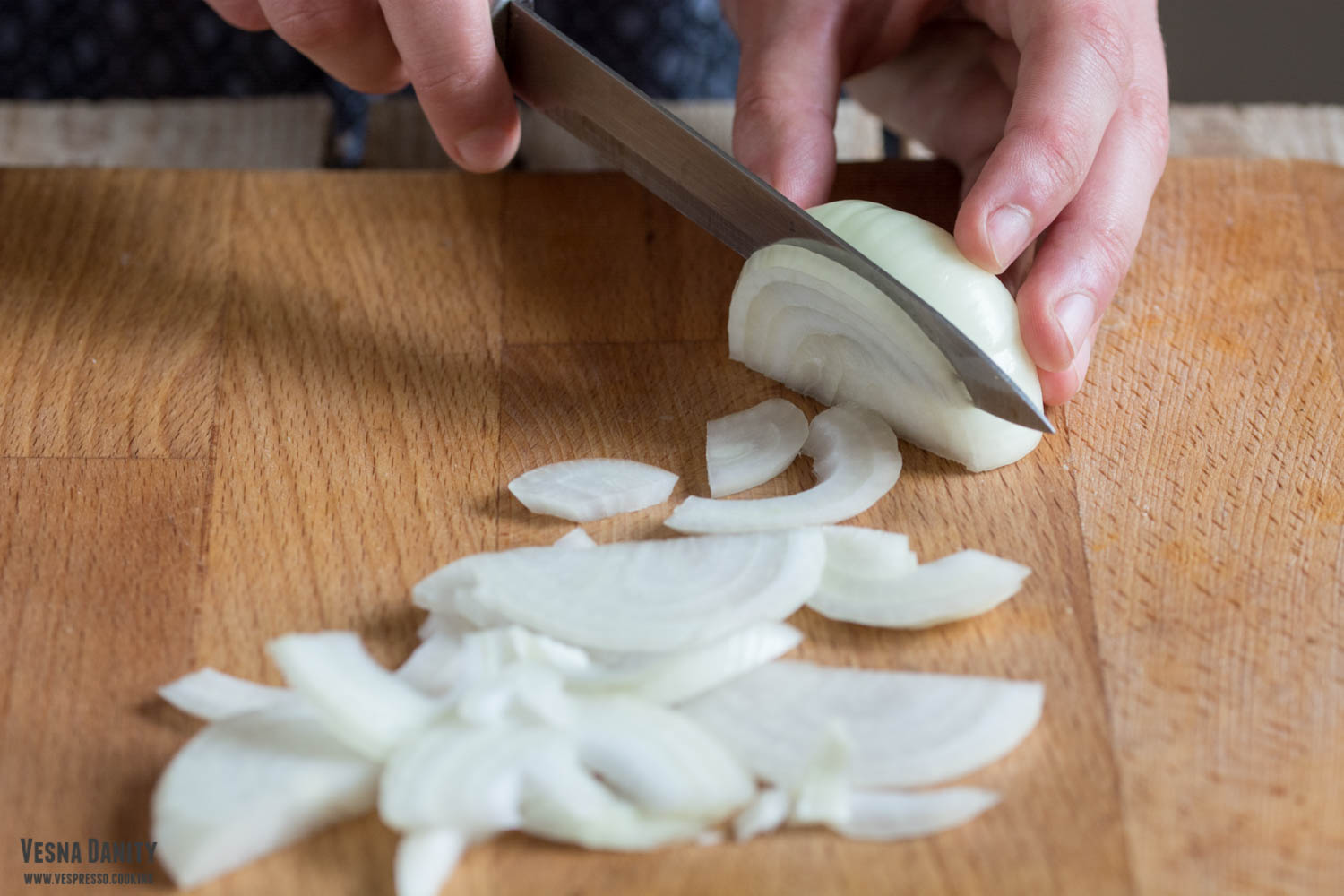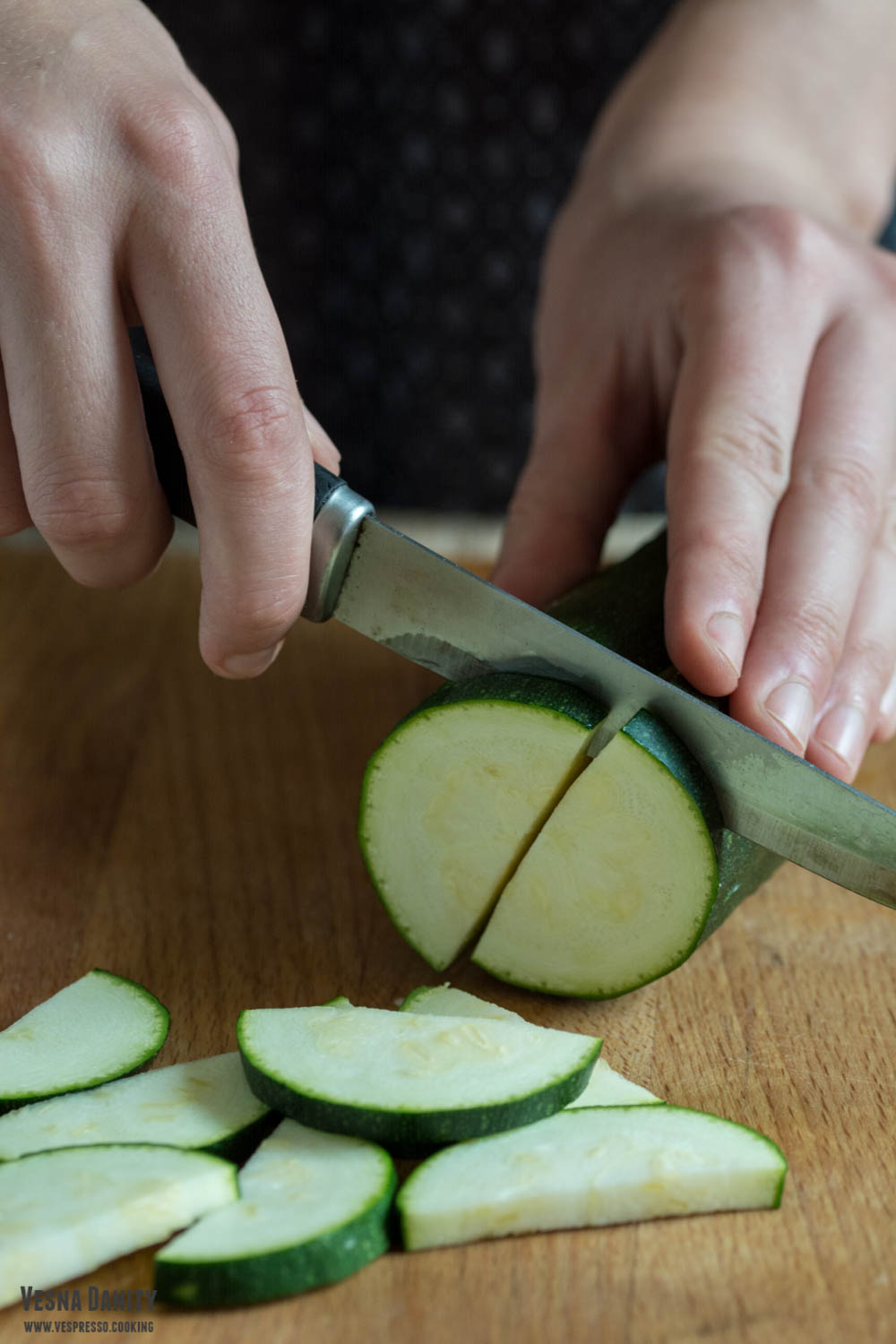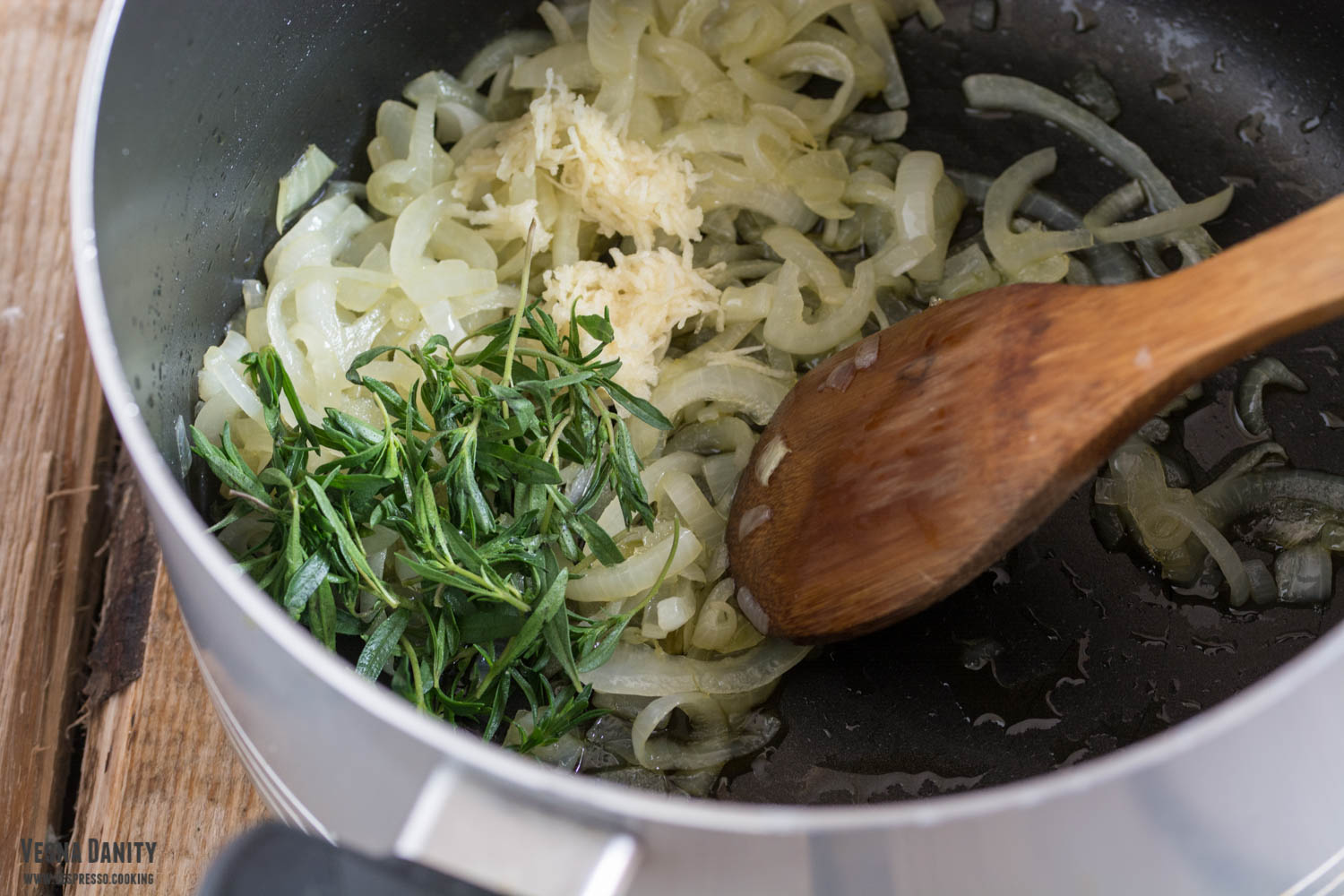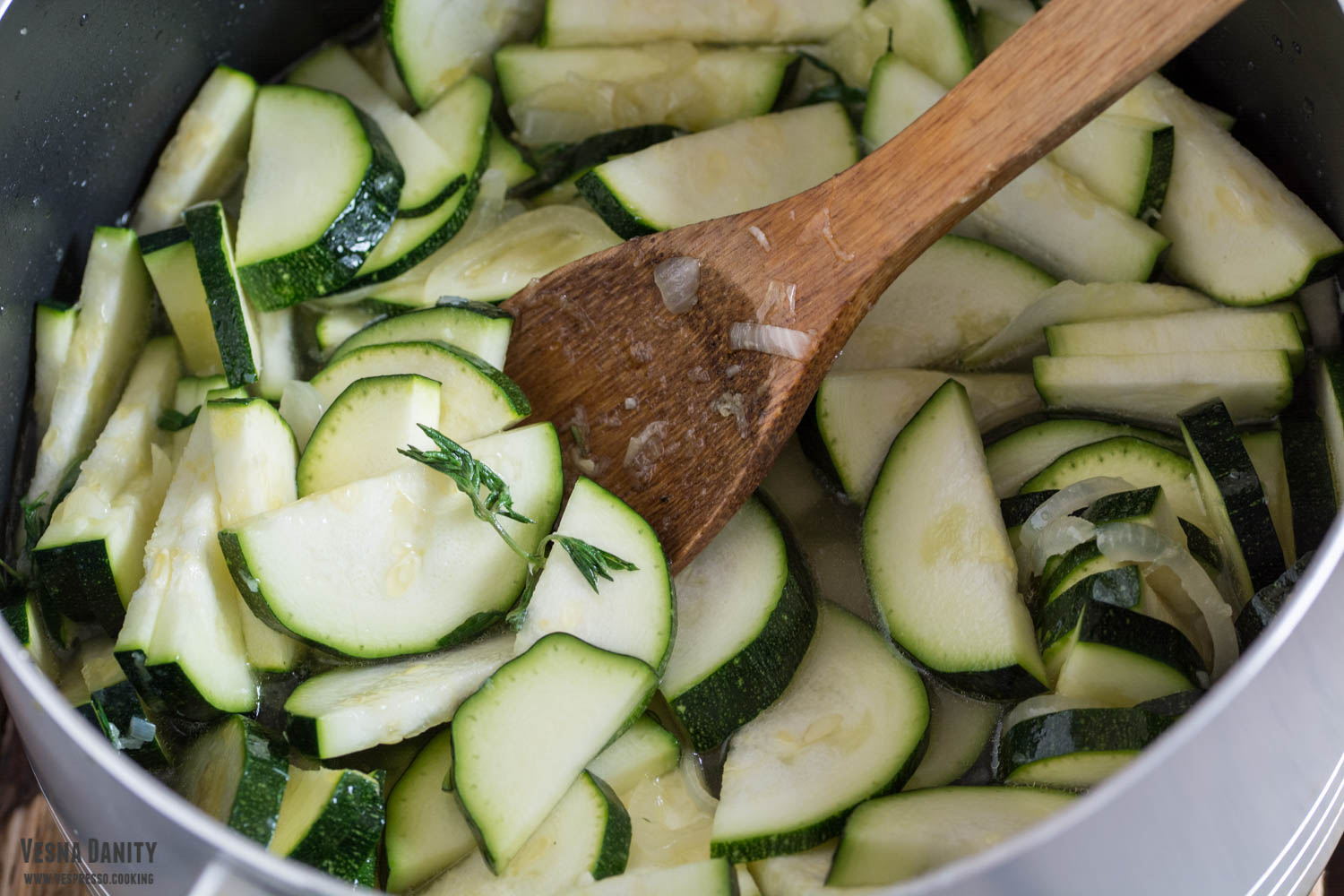 Method:
1. Onion. Peel the onion, half it and and chop it. Take a large saucepan and heat the olive oil. Add the onion and sautee it over low heat until translucent (for about 5 minutes).
2. Soup. Place the soup in a small saucepan and bring it to a simmer.
3. Zucchini. Wash the zucchini and pat it dry. Trim their ends, cut them lenghtwise and chop them.
4. Sautee the veggies. Add the minced garlic and the thyme leaves to the pot and sautee until the garlic is fragrant (for about 1 minute). Add the zucchini, the boiling soup and cover with a lid. When the soup starts simmering, boil it over low – medium heat until the zucchini are tender (it takes no more than 15 – 20 minutes).
5. Blending. Take about 1 cup of boiling liquid and set aside. Carefully place the vegetables and the remaining liquid in the bowl of a blender. Blend until smooth and creamy. If the soup is too dense, thin it with the remaining soup.
6. Season. Place the soup in the same saucepan. Add the cream and season with salt if necessary.
7. Serve. Serve it in bowls with parmesan cheese and croutons.
Source: www.skinnytaste.com