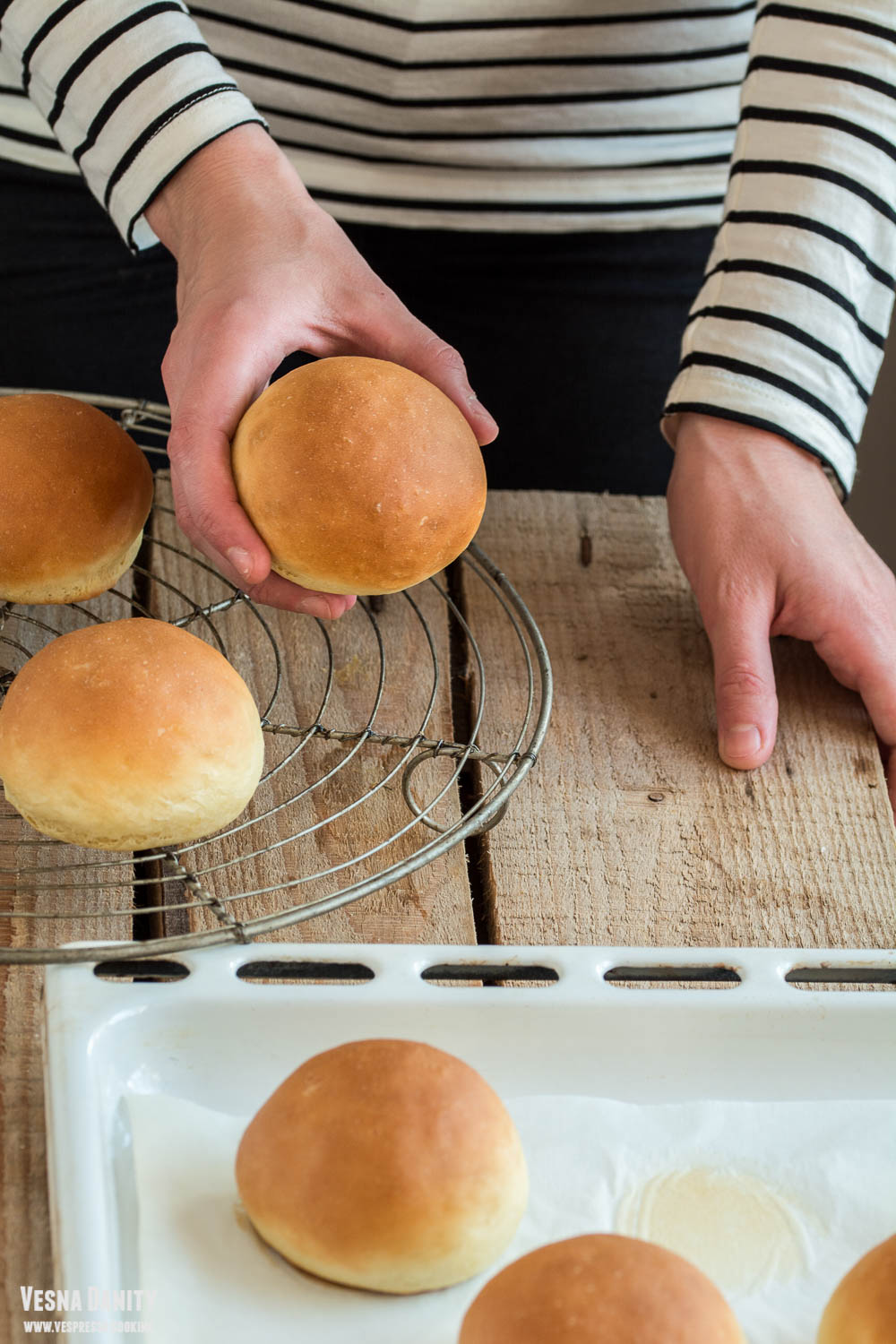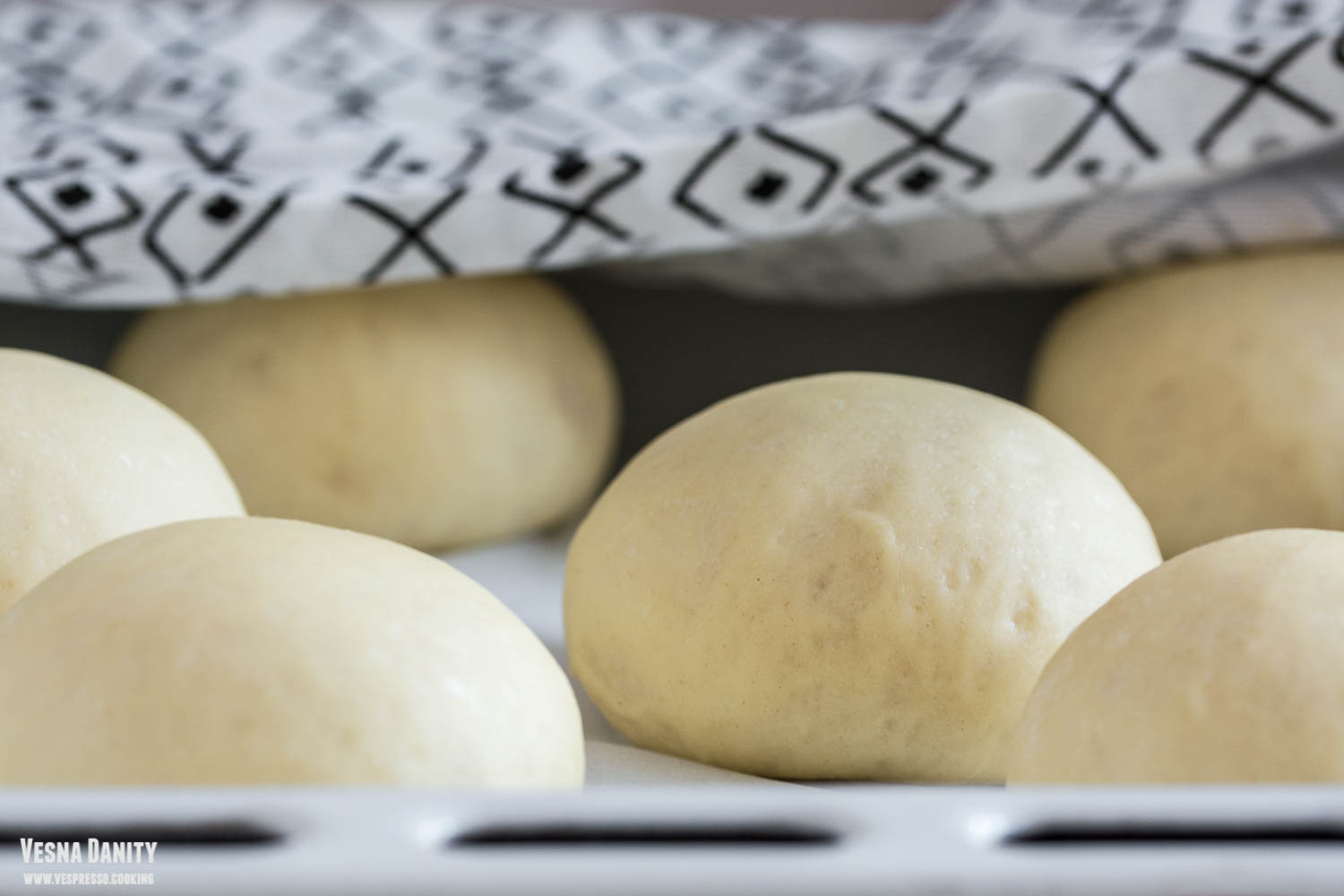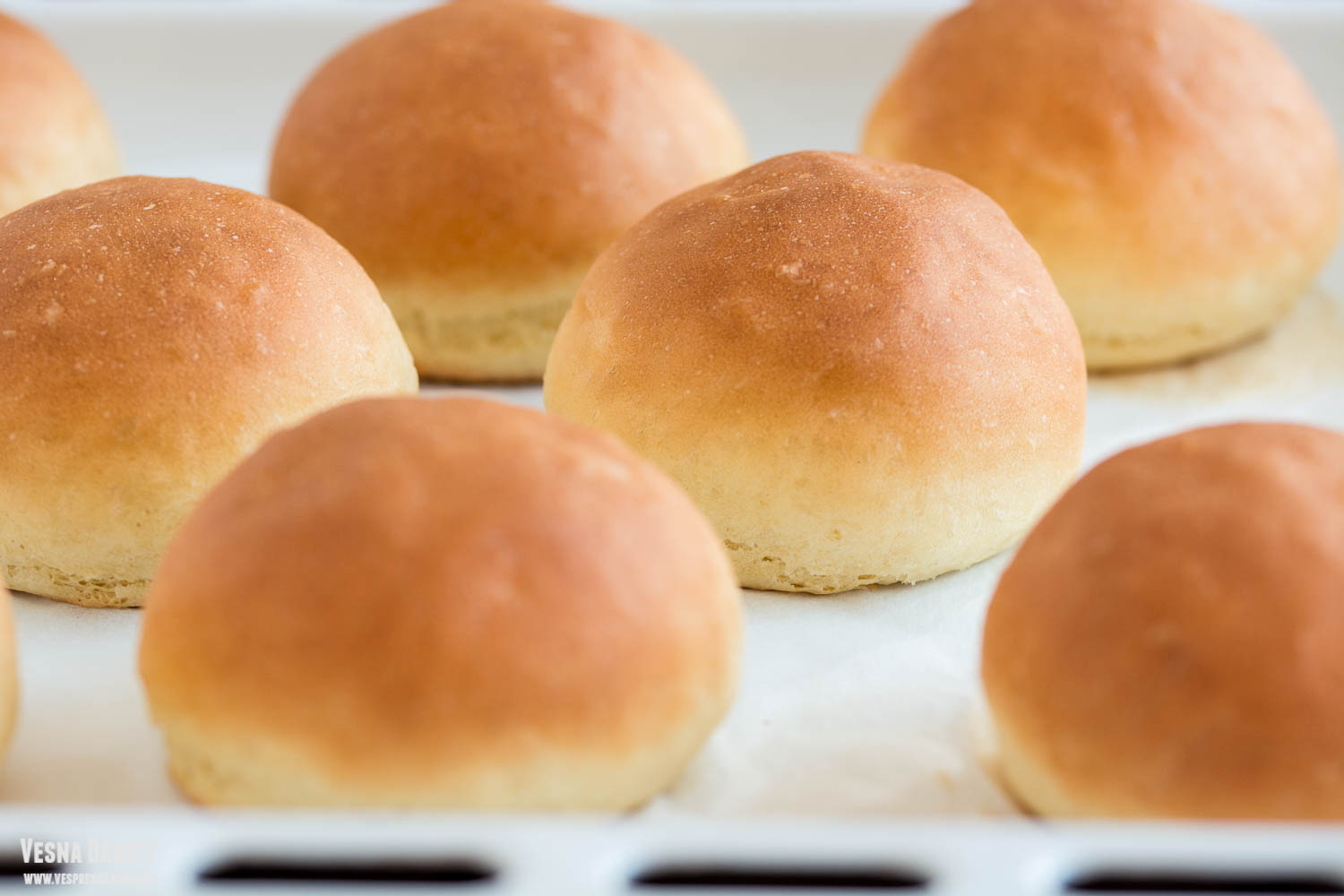 I love everything that remotely resembles to bread, but if I'd have to choose between a slice of bread and a bun I'd choose the latter. And I have 2 main reasons:
I'm the "crust" type of person, the crunchier, the better.
I'm incapable of evenly slicing a bread. And I've tried. A lot. And don't get me started on the cake-slicing topic.
These being said, I think I found the perfect buns. They are dense without being tough and they have a wonderful crunchy crust. Oh, I almost forgot the best part. These buns are made in 40 minutes.
Ingredients (for 10 Buns):
250g strong white flour (+ extra 10g for kneading)
25g beaten egg (1/2 egg)
¼ tsp salt
120ml lukewarm water (36-38°C)
35ml Tbsp olive oil
15g granulated sugar (I used packed brown sugar)
1 envelope active dry yeast (7g)
Method:

Preheat the oven at 400°F/204°C (gas mark 6).
In a small bowl combine water, oil, sugar and yeast and let aside for 10 minutes. After 10 minutes, the mixture should be really foamy (picture).
In a large bowl combine white flour, oat flour and salt and make a well in the center.
Add the yeast mixture and ½ an egg and mix with a wooden spatula until you form a ball.
Bring the sticky dough on a floured working surface and knead it for 2 minutes.
Place dough in the bowl, cover and let it rise in a warm place for 10 minutes.
After 10 minutes, place the dough back on the working surface and knead vigorously to knock out the air bubbles.
Divide dough into 10 pieces and shape them into 10 balls (I had 10 balls x 53g).
Place them on a tray lined with parchment paper, give them a quick egg wash, sprinkle some cumin seeds and bake them for 12 minutes or until golden.

Source: www.kitchemeetsgirl.com