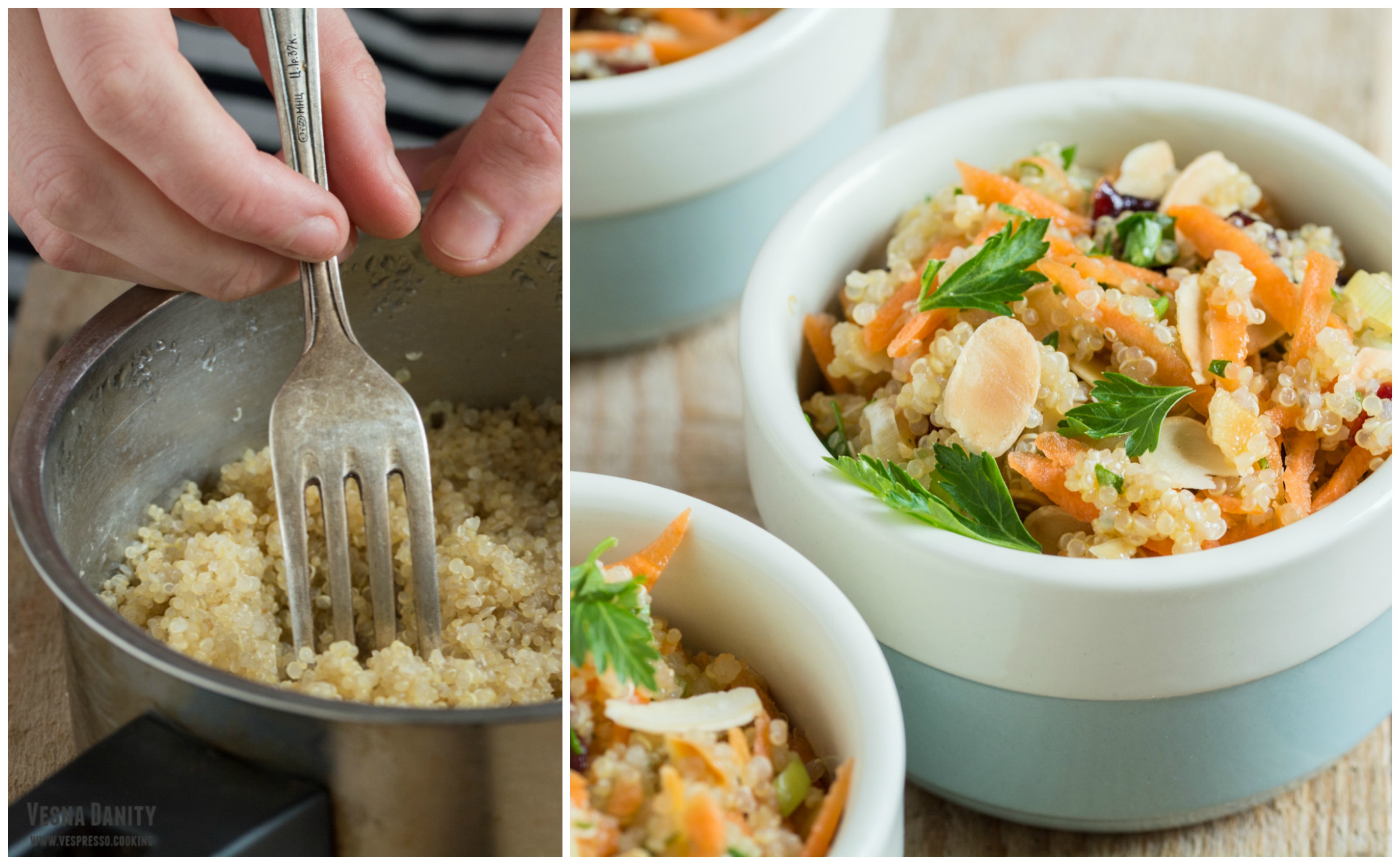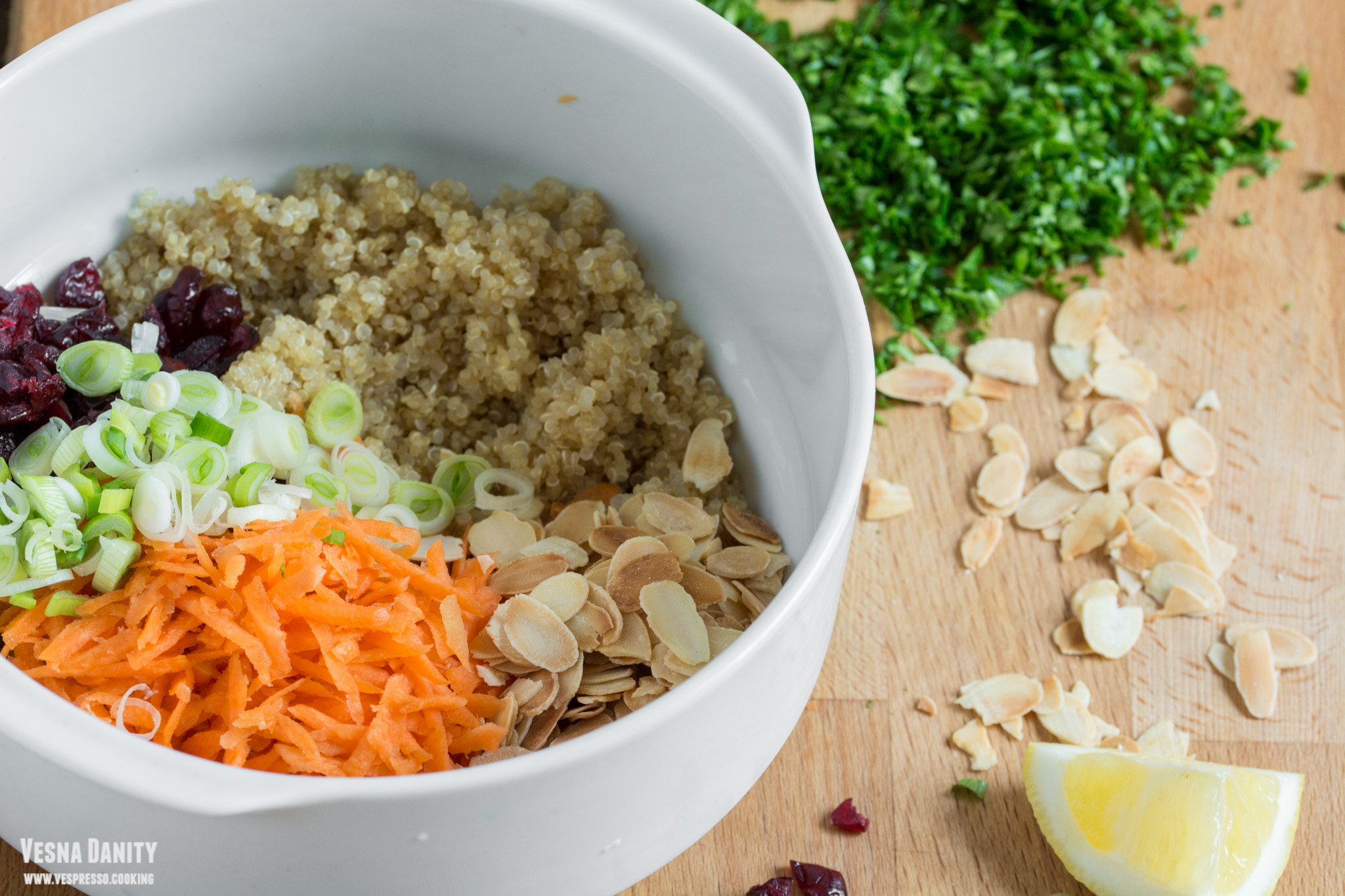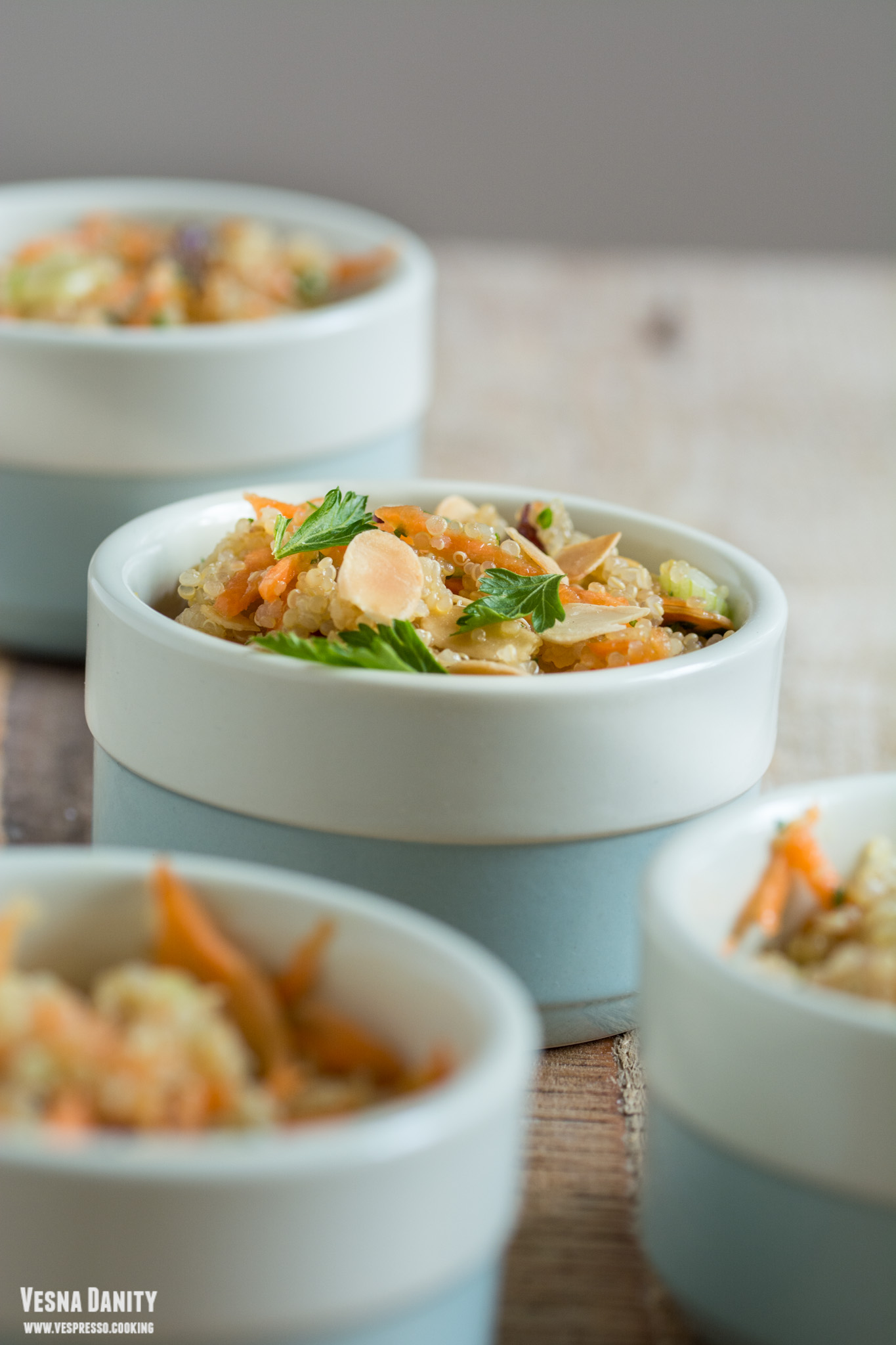 My heart fills with joy whenever I think of this mouth-watering salad, whenever I think of its amazing taste, its vibrant colors, its contrasting textures. Undoubtedly, this is my all-time favorite salad; this salad is not only aesthetically pleasing, but also absolutely delicious. There are some really interesting things going on in my plate, the discrete nutty aroma of the quinoa is being amplified by the roasted almond flakes, and the fresh taste of the carrot goes so well with the earthy sweetness of the cranberries. What a treat!
Ingredients (for 4 servings):
100g dry quinoa (1/2 cup)
120ml water (1 cup)
1 medium carrot (50g)
20g almond flakes
40g dried cranberries
2 spring onions
1 Tbsp finely chopped parsley
2 Tbsp lemon juice
2 Tbsp of any neutral oil
salt and pepper to taste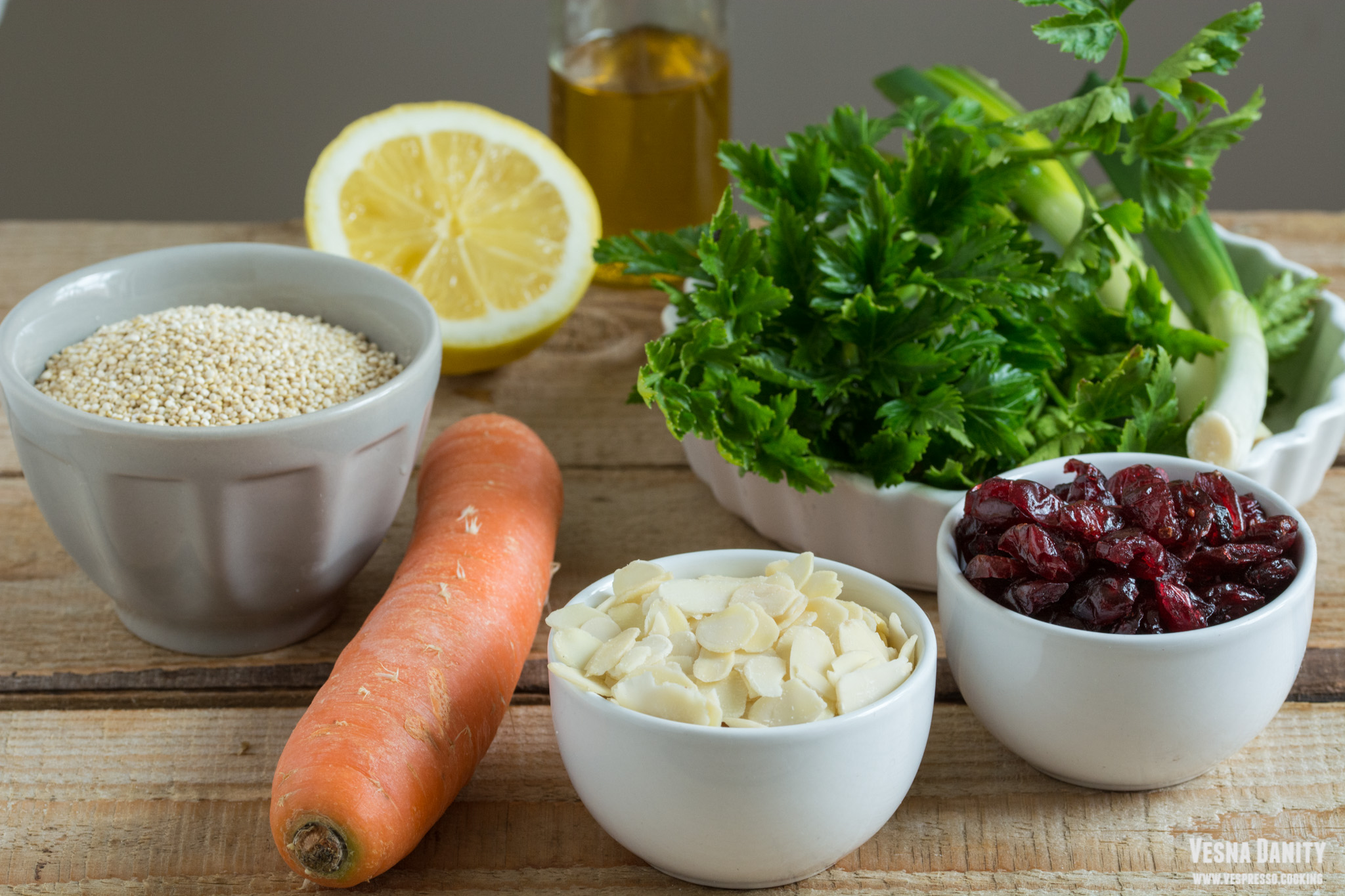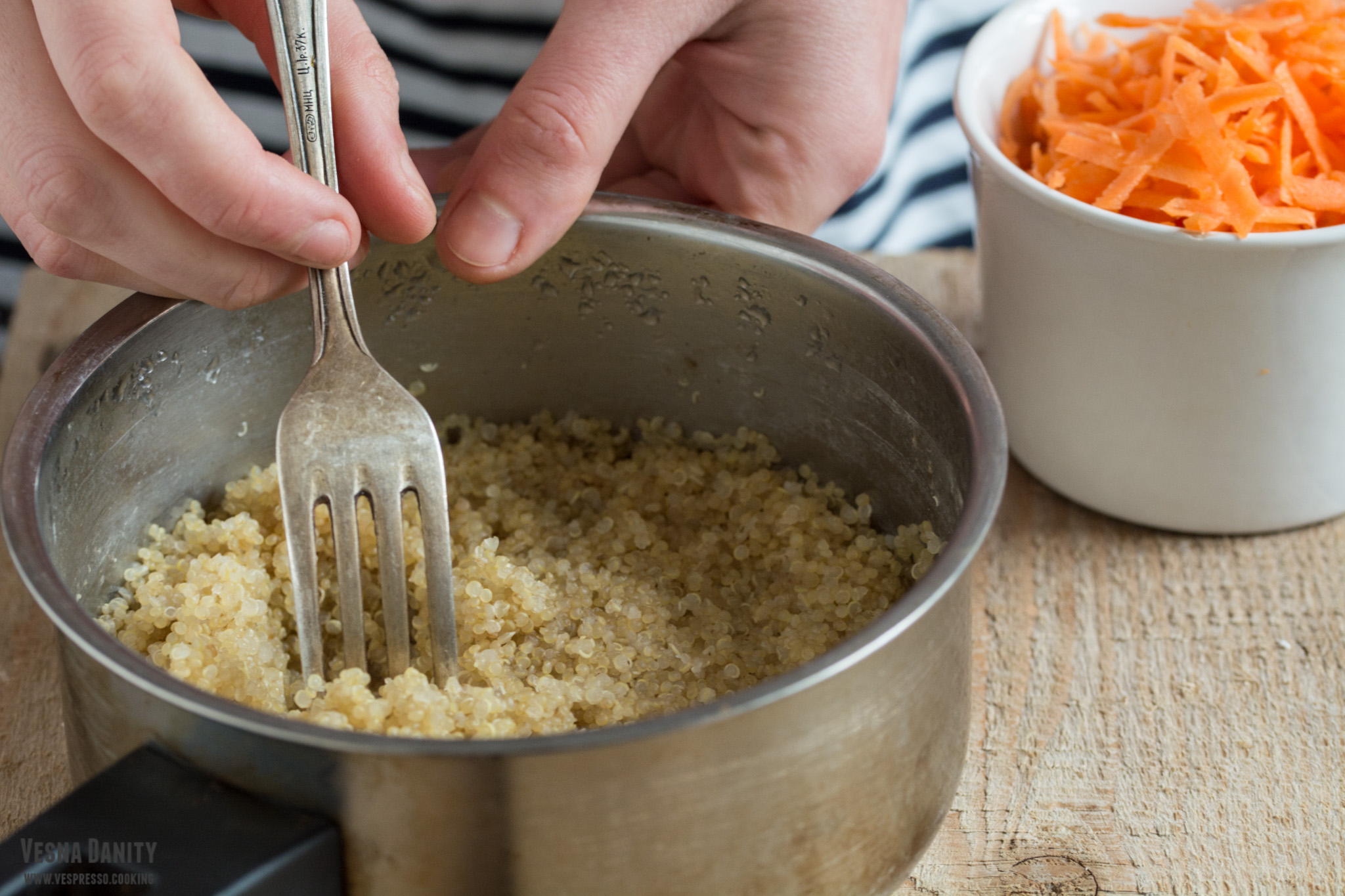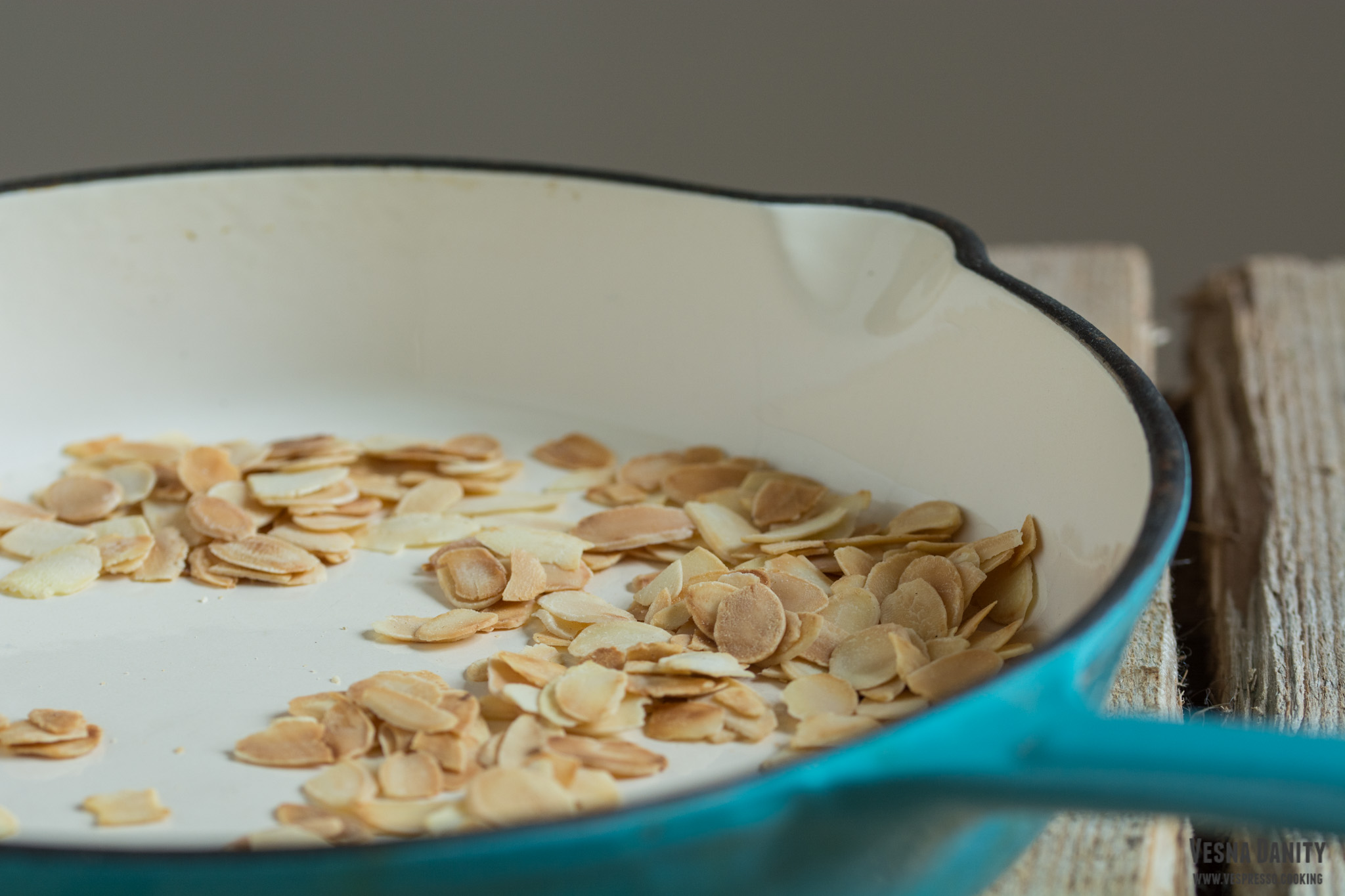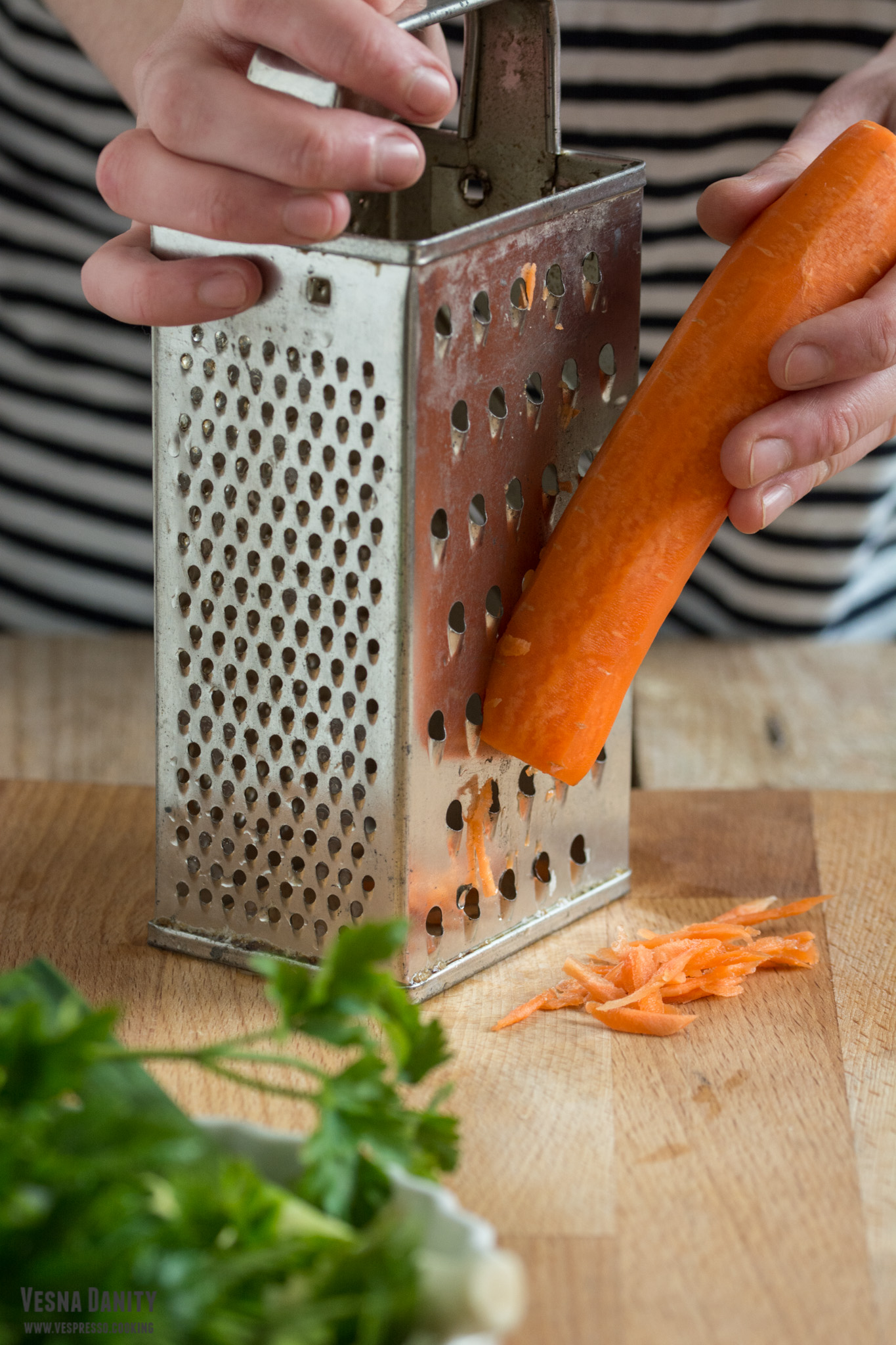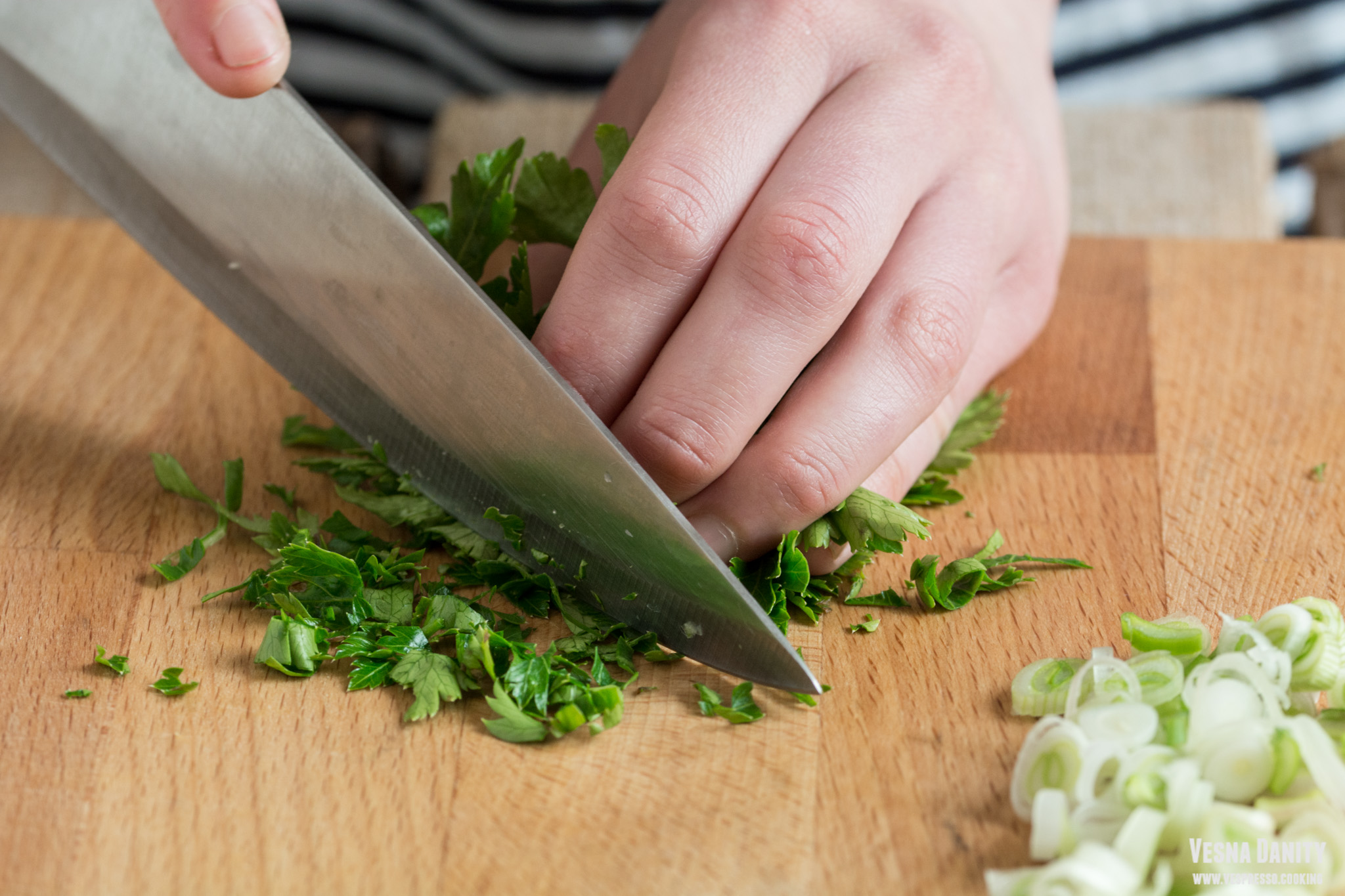 Method:
Quinoa. Place the quinoa in a strainer and rinse it with cold water for about 1 minute. Drain it very well. Place quinoa in a sauce pan, add 1 cup water and 1/4 tsp sea salt and bring to a boil on high heat. When the water begins to boil, cover with a lid and reduce the heat to minimum. Simmer for 15 minutes. Remove from heat and let it stand covered for 5 minutes. After 5 minutes, fluff it with a fork.
Almonds. Brown the almonds in a skillet, on medium heat. Set aside.
Carrot, spring onions, cranberries, parsley. Peel the carrot using a vegetable peeler and grate it. Chop the spring onions finely. Halve the cranberries.Wash the parsley, pat it dry with a clean paper towel and chop it finely.
Dressing and assembly. Prepare the dressing by mixing in a medium bowl the lemon juice with the oil and the parsley. Take a large bowl and place the quinoa in it. Add the carrot, spring onion, cranberries and almonds. Pour the dressing, give it a stir and season with salt and pepper.
Leftovers. Place the leftovers (if any) in a bowl, cover with cling film and refrigerate for up to 2 days.
Source: www.bettycrocker.com