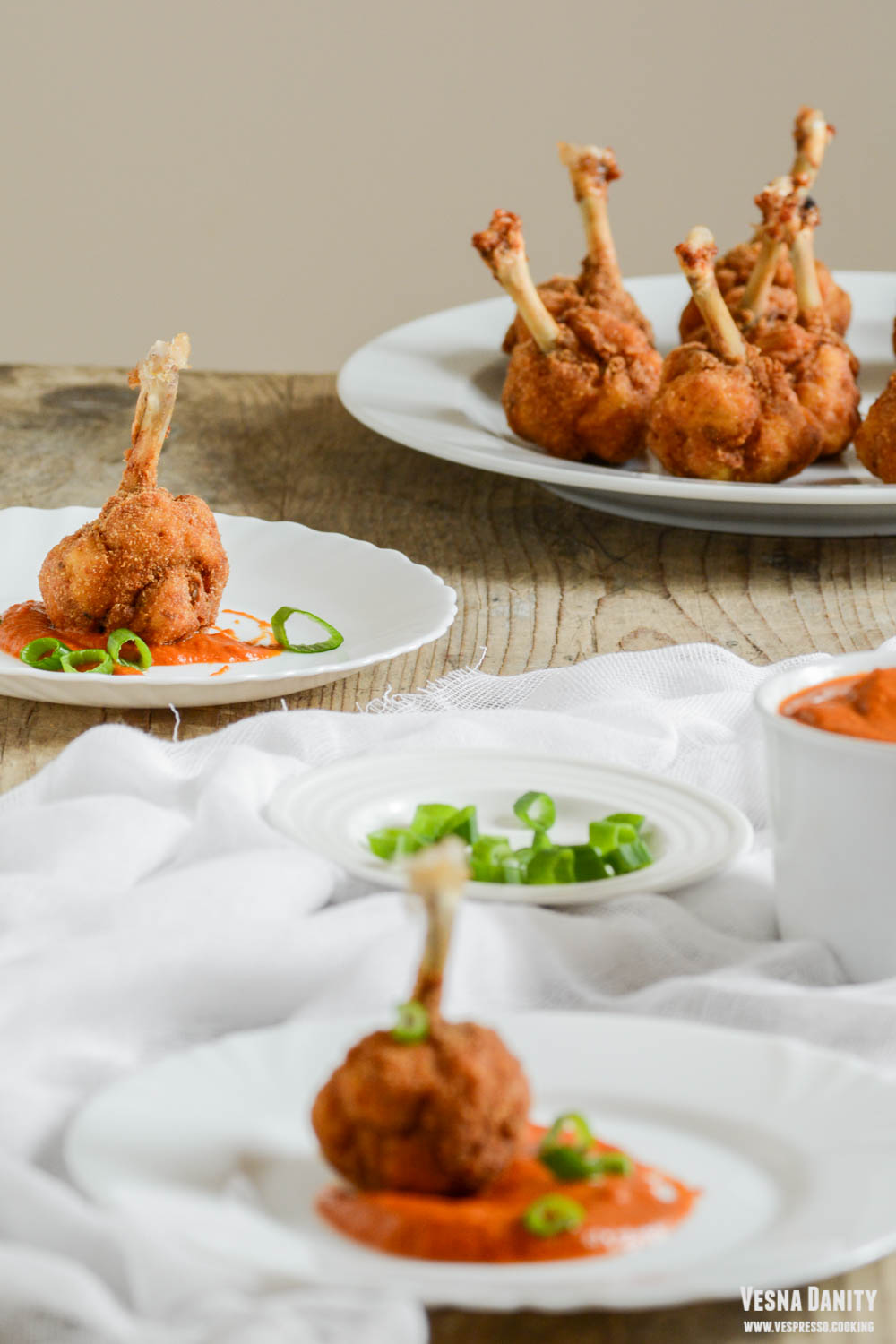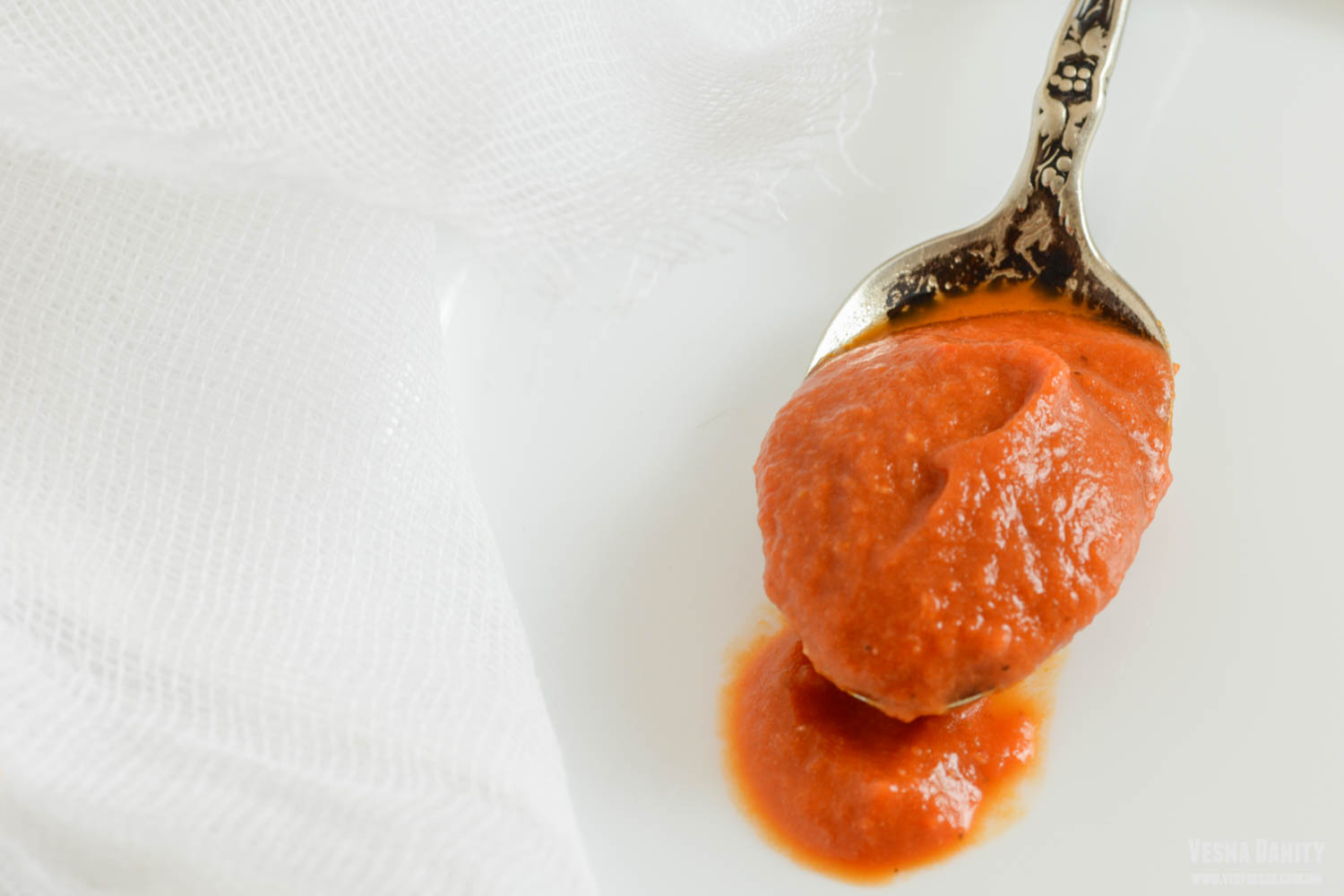 Chicken lollipops are always a great idea, whether you have to prepare a party buffet or a simple lunch. Underneath their crispy crust lays a tender, juicy and flavorful meat. It is a wonderful dish, yet quite simple and budget-friendly.
I make lollipops very often and every time I use only the drumettes (the thick part of the wing, the part that has only one bone). I generally marinate the drumettes with a lemon, olive oil, garlic and sage mixture and I refrigerate them overnight. Yesterday I did the same thing and this morning I prepared some flavorful, tender and adorable lollipops. They were simply amazing but I decided to serve them with a spicy tomato and chili sauce which made them even better.
Ingredients (for 6 servings):
12 drumettes
¼ cup all-purpose flour
½ cup bread crumbs
1 egg
1 Tbsp milk
¼ tsp salt
¼ tsp pepper
for the marinade:
1 Tbsp olive oil
juice and zest from half a lemon
1 tsp soft brown sugar
3 garlic cloves
7 sage leaves
½ tsp sea salt
¼ tsp pepper
Method:
Prepare the marinade by mixing in a large bowl all the ingredients above.
Prepare the drumettes. Grab the thin part and cut the skin and the ligaments surrounding the bone. Scrape the bone with a knife and pull the meat up, towards the thick end. Carefully pull the meat over the fat to create a sphere (picture).
Place the drumettes in the marinade bowl and toss to cover. Place them in a zip-lock bag and refrigerate for at least 4 hours.
Remove them from the refrigerator and take 3 bowls; place the flour in the first bowl, the bread crumbs in the second bowl and the egg, milk, salt and pepper in the third.
Roll the drumettes in the flour, dip them in the egg mixture and then in the bread crumbs.
Deep-fry them at 340°F/170°C for 7-8 minutes, until golden brown.
Carefully remove them from the oil and place them on a paper towel.




Tomato and chili sauce

Ingredients (for 6 servings):

1 Tbsp olive oil
1 onion, chopped

½ small carrot, grated
½ celery stalk chopped
2 garlic cloves
1 chili, chopped
30ml dry red wine
1 chopped tomato tin (400g)
1 bay leaf
1 tsp fresh thyme, chopped
½ tsp sugar
¼ tsp salt
¼ tsp pepper


Method:

Heat the oil in a saucepan and add chopped onion, carrot, celery and chili to the pot. Cook on high heat, stirring occasionally, until the onion is translucent (about 5 minutes).
Add minced garlic, bay leaf and thyme and cook for 1 minute.
Add wine and cook until the liquid is reduced by half.
Add tomatoes and cook uncovered, on low heat for 30-40 minutes until all the liquid has evaporated.
Discard bay leaf, add sugar, salt and pepper and puree the sauce using a blender. Serve warm with chicken lollipops.