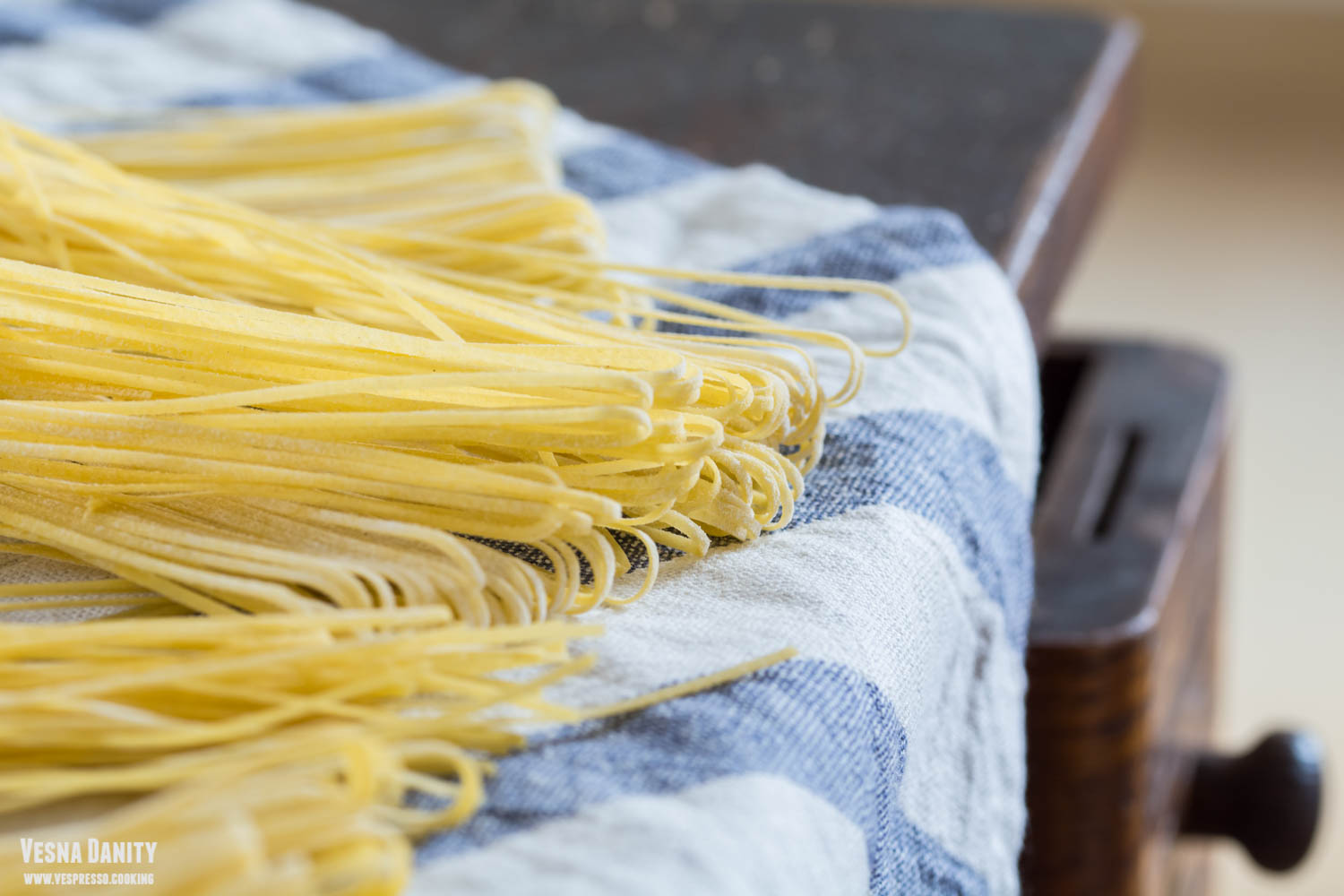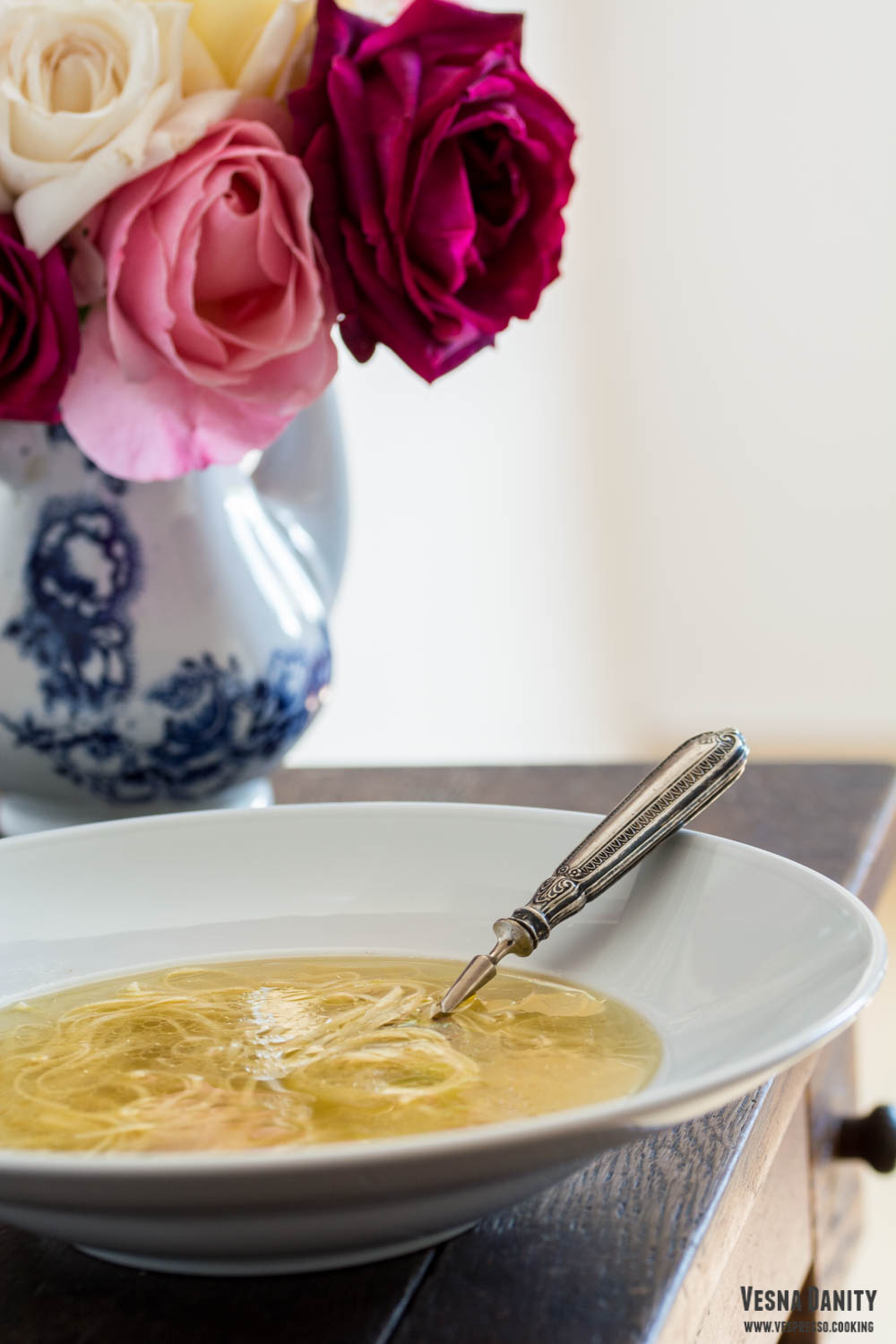 Quail soup with homemade duck noodles is undoubtedly my favorite soup. Personally, I find this soup the very quintessence of a Sunday, it's the reason we gather around that familiar, round, wooden table, it's what makes a sunday, Sunday. It's happiness in its purest form, it's the very reason I felt deeply in love with gastronomy.
I've had quail several times before, and I grew fond of it more and more on each occasion. It's definitely more chewy than chicken and it resembles from this point of view with duck breast. I'd rather place it in the dark meat category, it has an earthy, rich taste and a subtle gamey flavor. This quail soup manages to preserve that lovely aroma, it is tasty, rich and nutritious; also, homemade duck noodles are a wonderful addition to this flavorful soup. Since it's may, I thought it would have been terrible if I didn't use spring vegetables, freshly picked from my own veggie garden. I seldom use a bouquet garni for soups, but I found that the freshness of the thyme and the earthiness of the sage complements wonderfully the gaminess of the quail.
Ingredients (for 4 servings):
4 quails
2 l of water
1 onion
100g spring carrots
30g spring parsnip and parsley root
1 stalk of celery
bouquet garni (parsley, thyme and sage)
1 tsp salt
7 – 8 peppercorns
a handful of noodles (I used this recipe) – 30g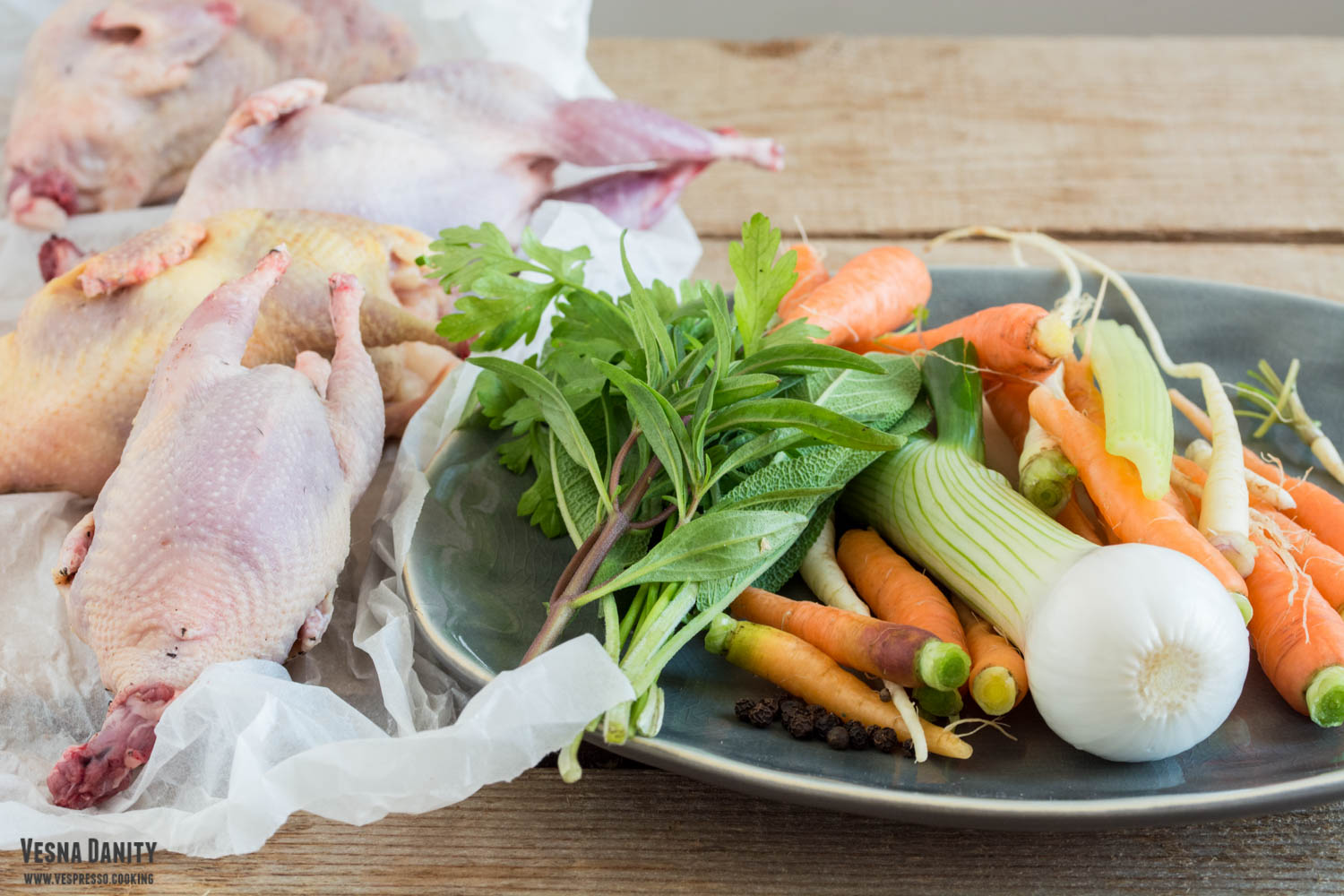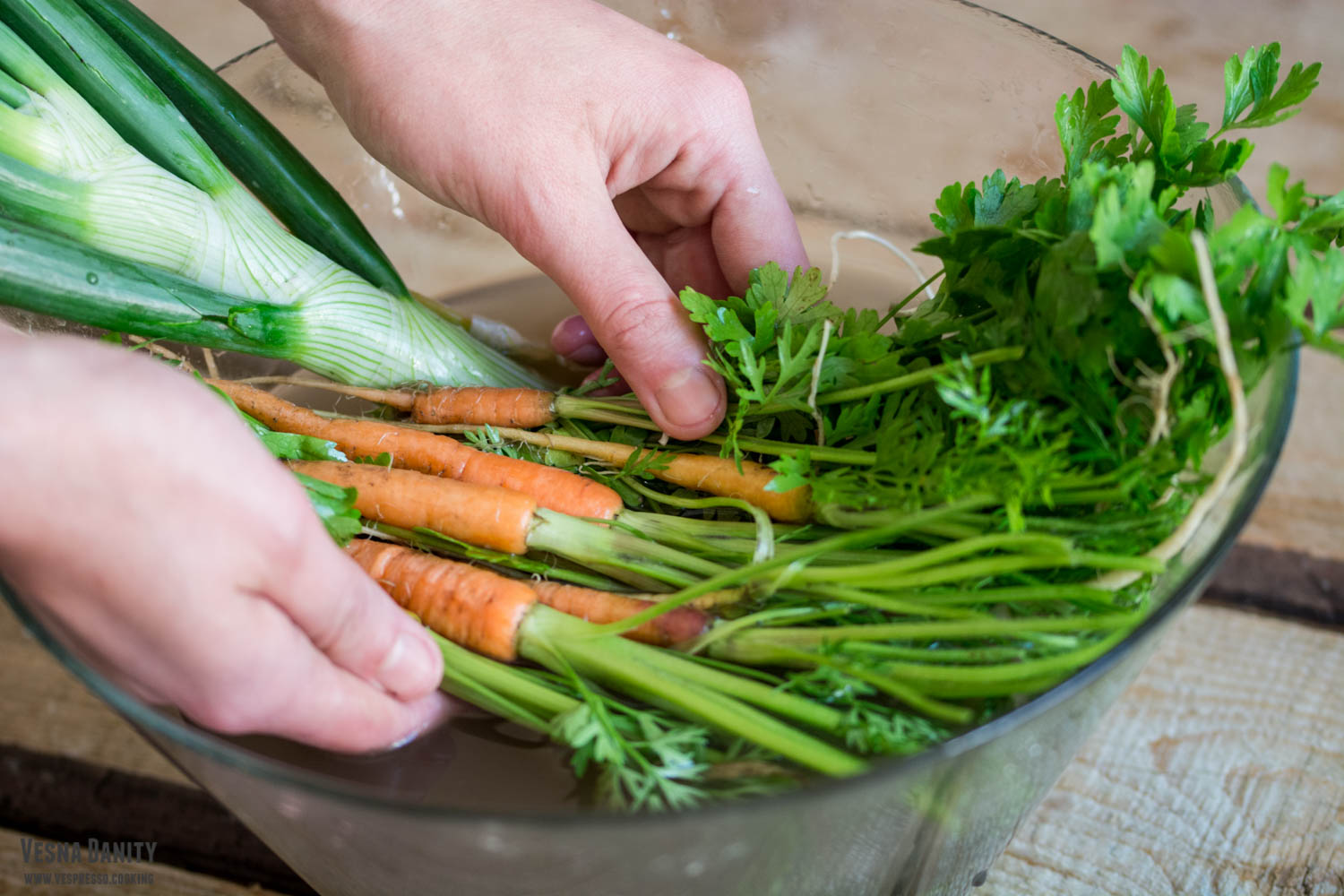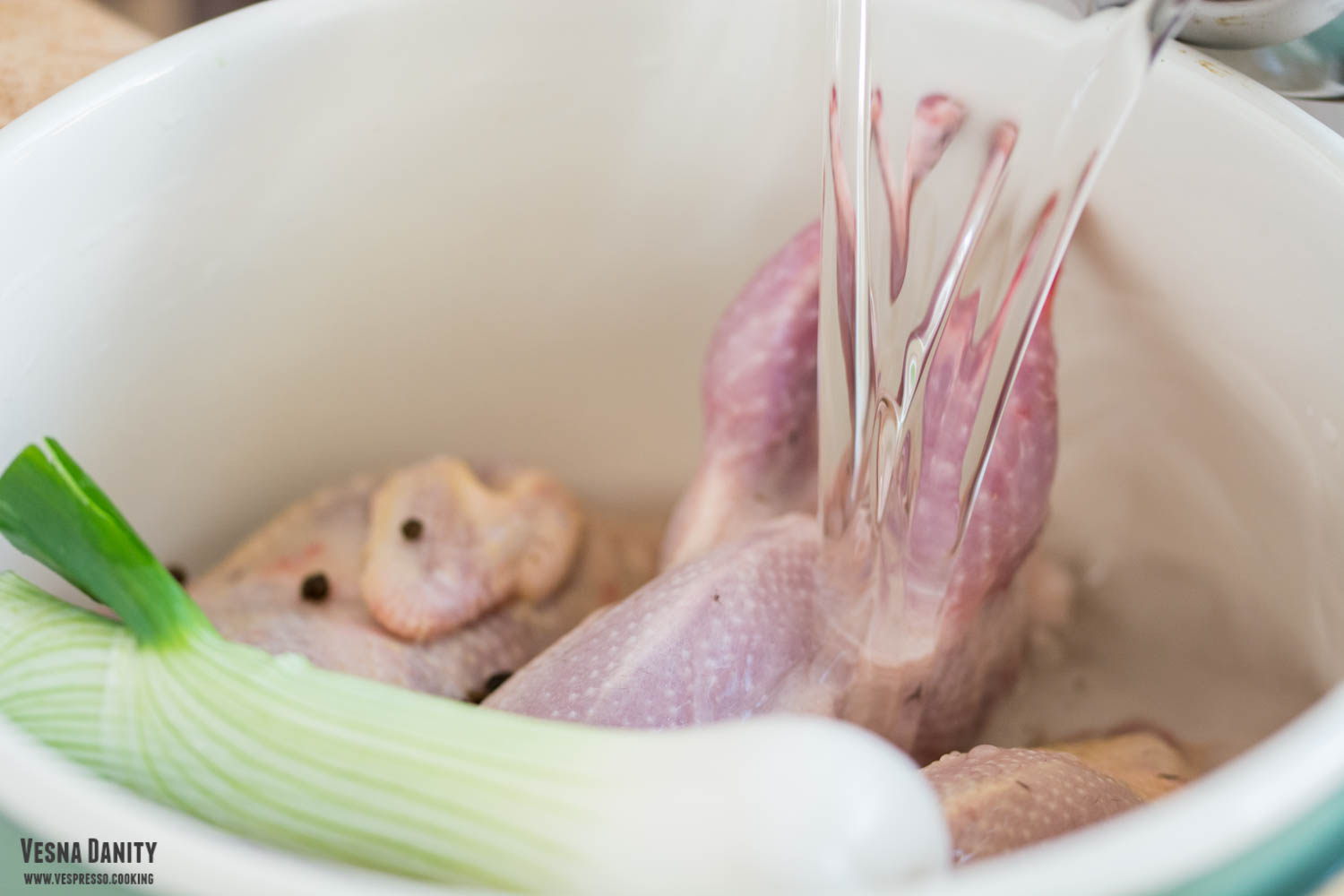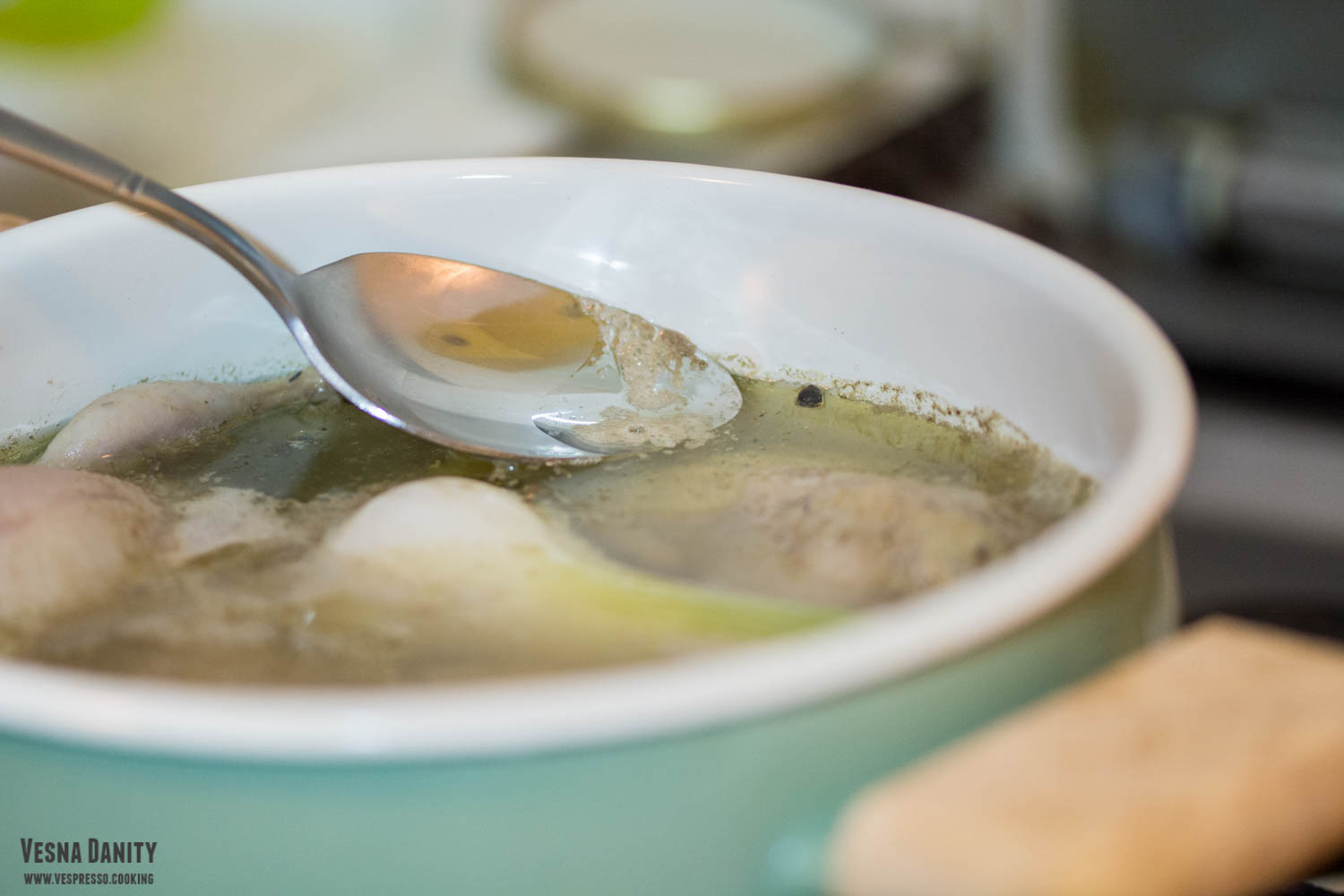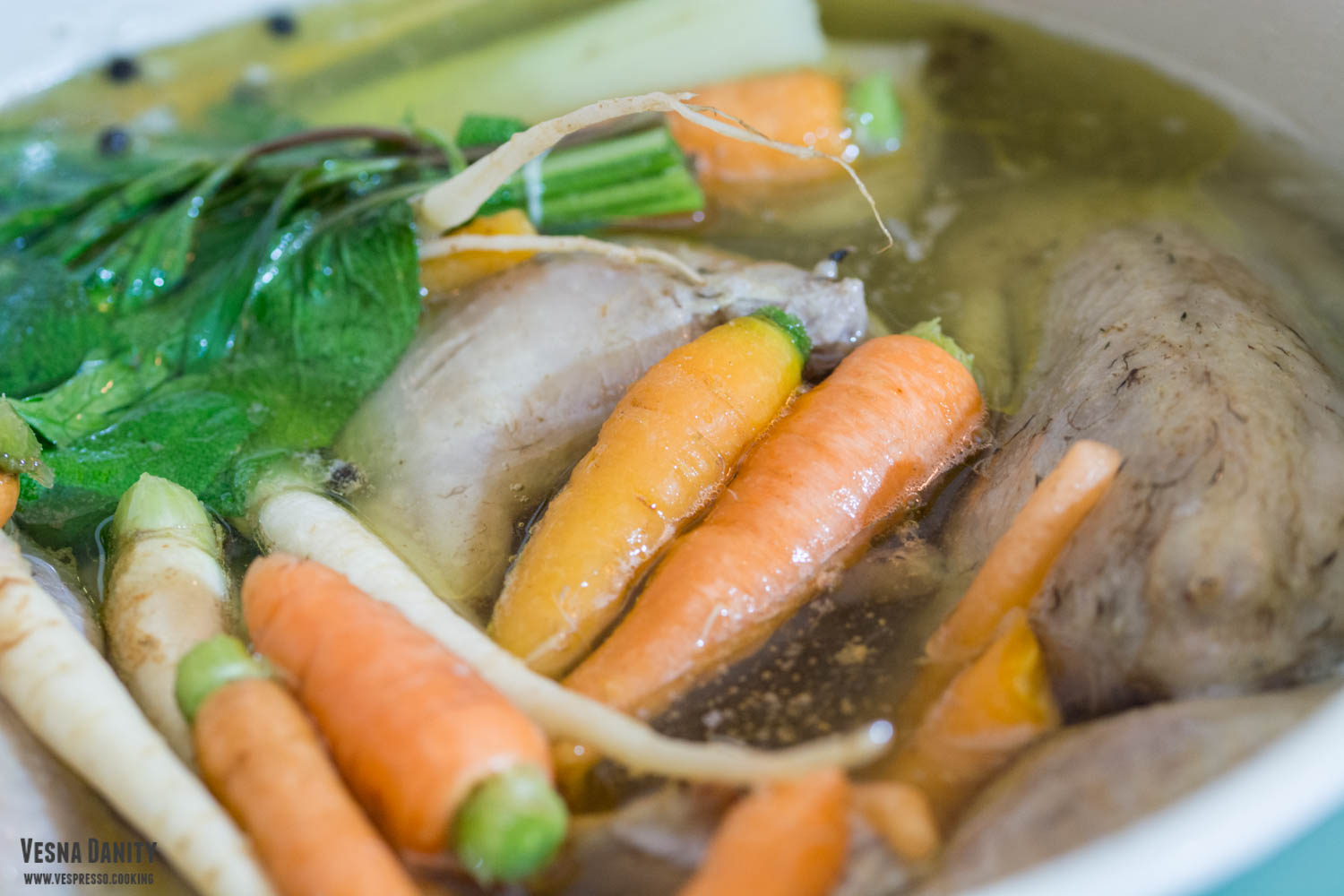 Method:
Wash the quails several times insisting on their cavities. Place a large saucepan over low – medium heat and add the quails and the water.
Add the onion, salt and peppercorns. Bring the pot to a boil and using a tablespoon, discard the dark froth that will rise on the surface.
When the liquid starts to simmer, reduce the heat to low and boil the soup for 30 minutes.
After 30 minutes add the carrots, parsnip, parsley and bouquet garni and simmer for further 50 – 60 minutes.
Leave the soup to cool down and using a colander, strain the soup.
Debone the quail and use the meat for any other purpose.
Before serving, bring the soup to a boil, add the noodles and simmer them over low heat for 2 minutes. Season with salt, only if necessary and serve hot.