After years and years of research, I've finally found the perfect salad! I'm a huge fault-finder when it comes to salads, but I have to tell you that this salad is flawless. I make it maybe twice a week and I use use fresh ingredients picked from my own veggie garden. This salad is both satisfying and delicious, and tends to be the healthiest addiction I've ever had.
The base of this salad is bulgur, a protein-packed nutty cereal, as well as chickpeas, another great vegan protein source. This two protein packed ingredients turn this salad into a extremely hearty dish. I top the salad with fresh cucumbers, onion, aromatic herbs and sweet and juicy cherries, which transform this salad into a genuine culinary symphony. Oh, and I forgot to mention that this divine salad is also exclusively plant-based!
Ingredients (for 4 – 6 servings):
1 cup bulgur
1 can of chickpeas
2 garlic cloves
200g pitted cherries
3 – 4 cornichon cucumbers (100g)
½ onion (500g)
1 chili pepper
14g parsley
8g dill
4 Tbsp lemon juice
5 Tbsp olive oil
½ tsp cumin powder
salt and pepper to taste
Mehod:
Place the bulgur in a bowl (or a small saucepan) and season with ½ tsp of salt. Bring 1 cup a water to a boil, add to the bowl, cover with a lid (or with cling film) and leave aside for 30 minutes.
Heat 1 Tbsp of olive oil in a skillet. Add the drained chickpeas and stir. Add the minced garlic and cook for further 3 minutes or until fragrant.
Chop the onion, cucumber, parsley and dill. Deseed the chili pepper and finely chop it. Pitt the cherries and halve them.
In a large salad bowl mix the bulgur (air it with a fork – picture) with the chickpeas, onion, cucumbers, chili, parsley and dill. Add the lemon juice and olive oil. Season with cumin, salt and pepper and mix well. Refrigerate for at least 30 minutes before seving.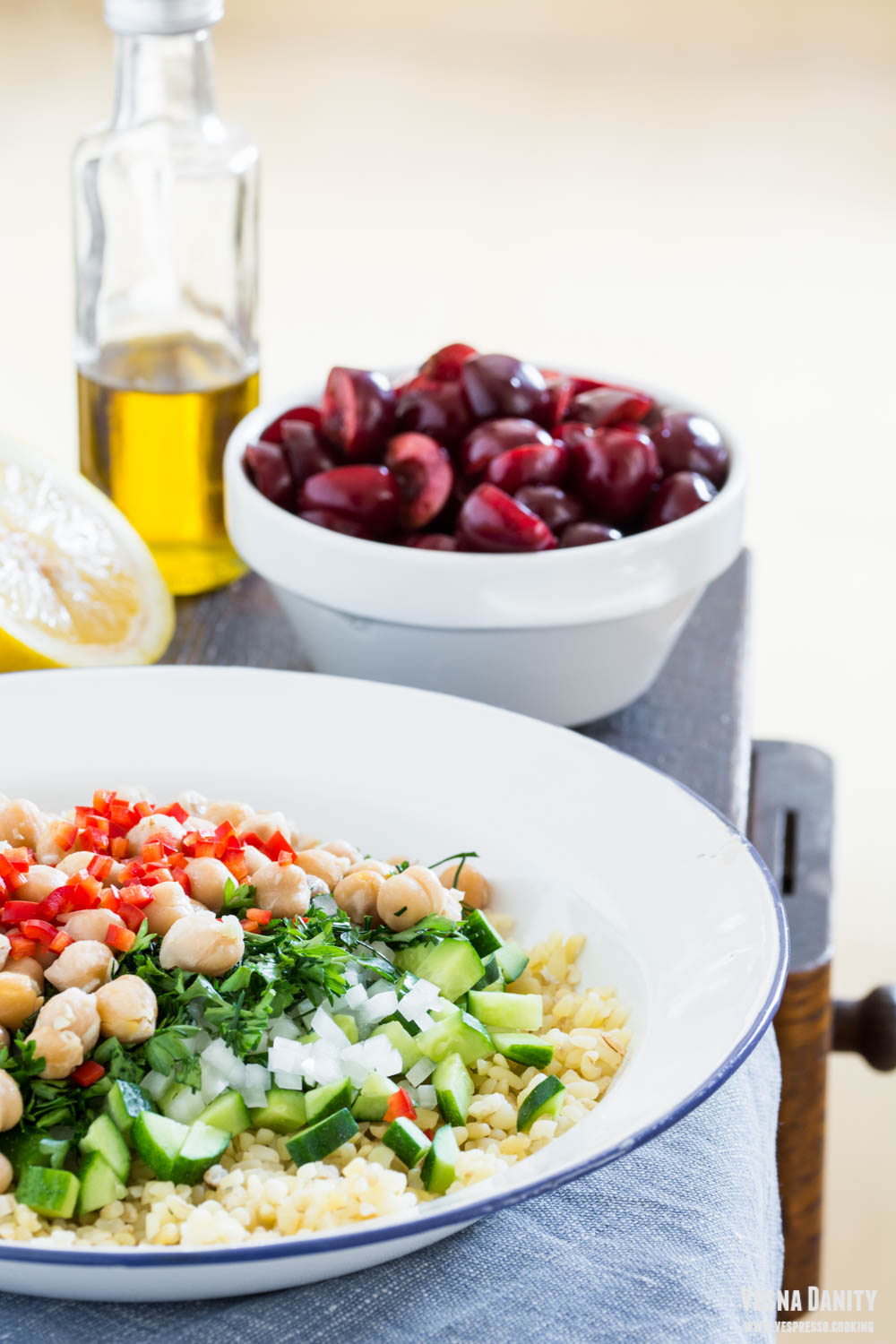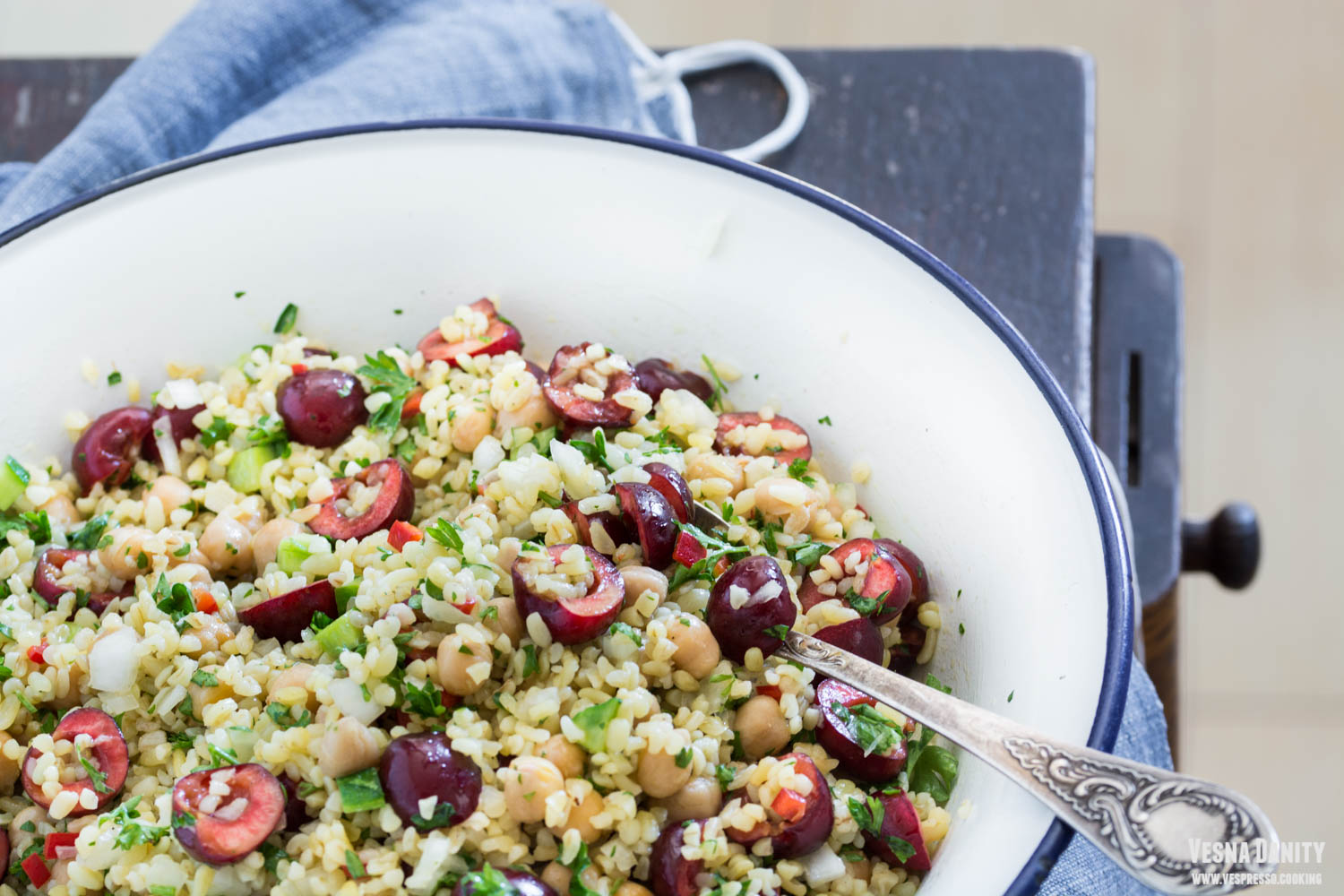 Source: www.onceuponachef.com