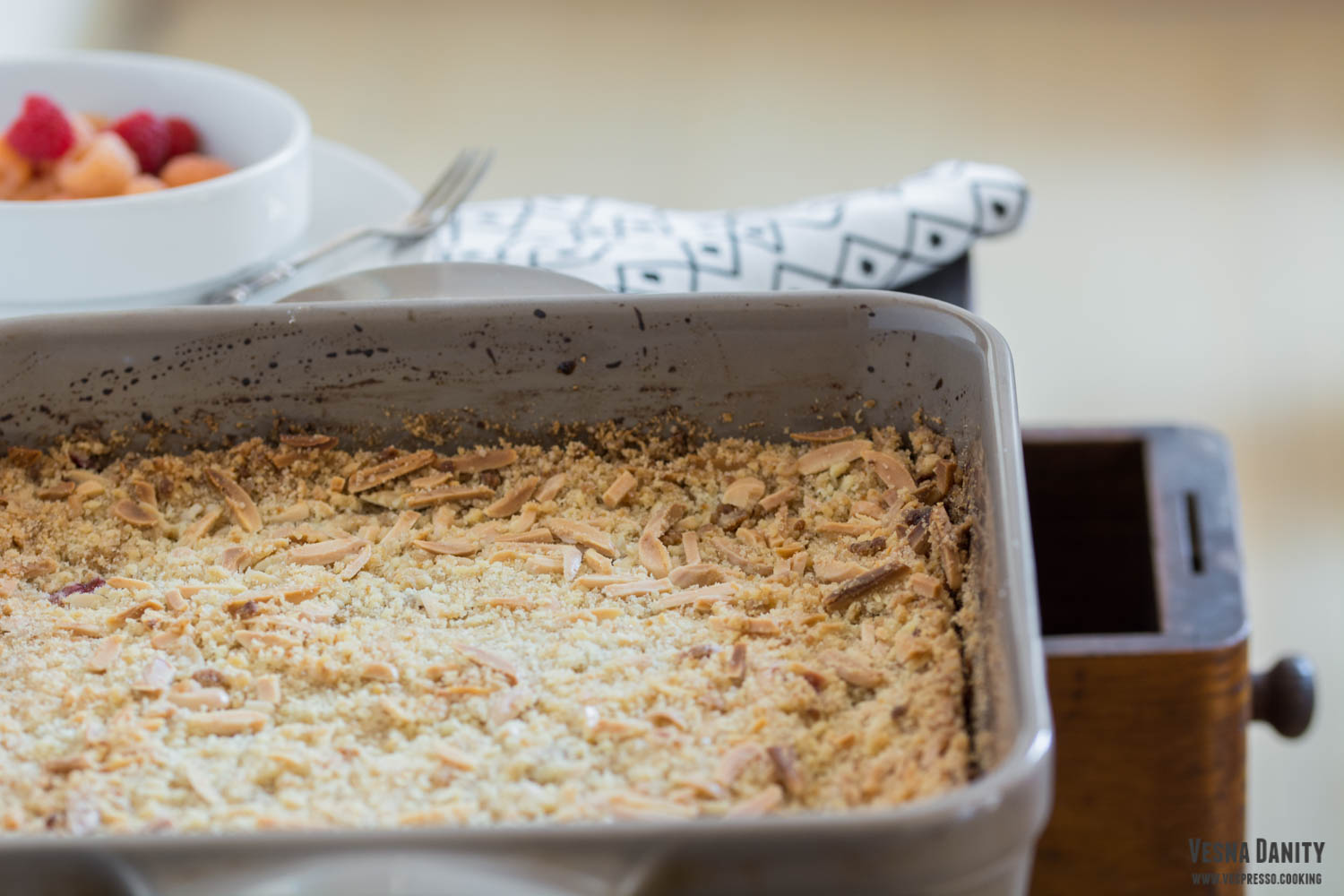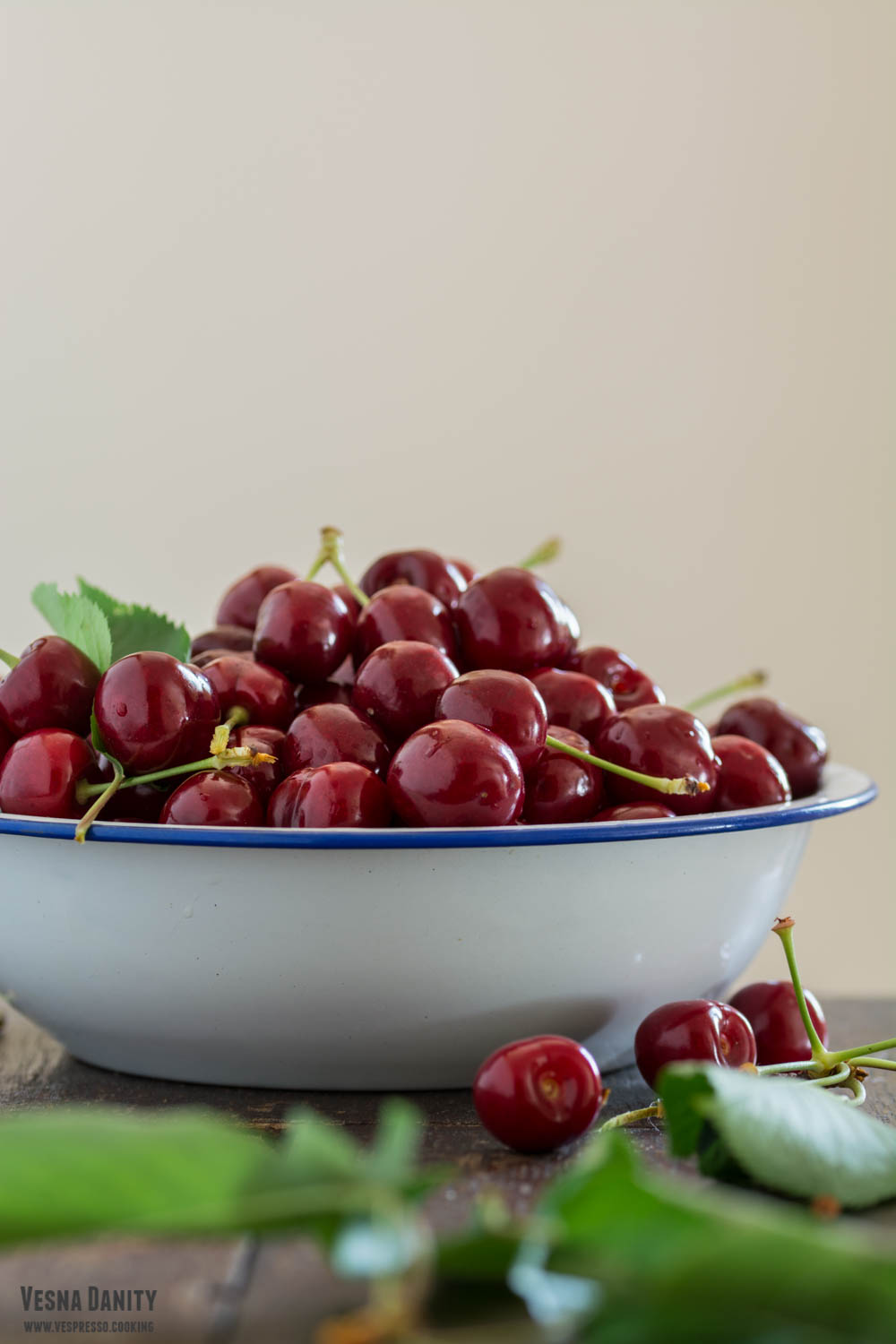 Sometimes, I'm simply not looking for symmetries, geometries and flawlessness. Sometimes, a rustic dessert chaotically dropped on a white plate creates for me an ecstatic state of mind, a genuine satisfaction that no other form of perfection could ever bring. Moments like that tell me it's time to make a crumble.
Fruit crumble isn't the most aesthetic dessert that you could think of, I give you that, but the taste is simply divine. Those fresh fruit that bake in their own juice, creating a silky, flavorful sauce go wonderfully with the crunchy buttery crust. For this particular crumble I used meaty June cherries, I flavored them with rose water (vanilla or almond extract work beautifully too) and I topped them with a buttery almond flake mixture. A delicious madness!
Ingredients (for 4 – 6 servings):
for the base:
800g fresh cherries (600g after I removed the stones) – you can also use frozen cherries
50g brown Demerara sugar (3 Tbsp)
15g corn starch (1 Tbsp)
½ tsp rose water (vanilla or almond extract work just fine)
for the crust:
115g white flour type 650
1 tsp baking powder
¼ tsp salt
75g cold butter, cubed
100g almond flakes
75g brown Demerara sugar
for serving (optional):
4 Tbsp Greek yogurt
fresh raspberries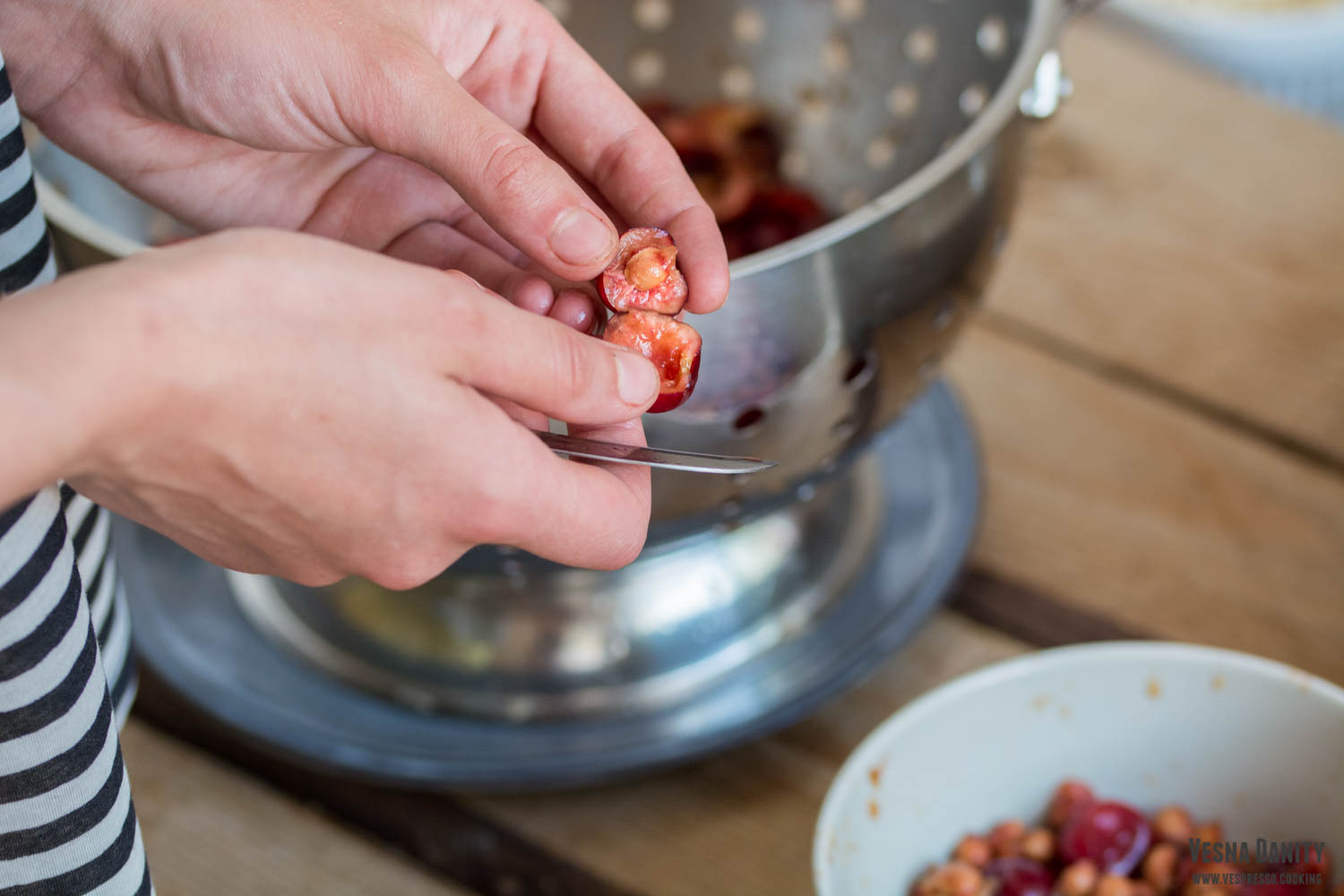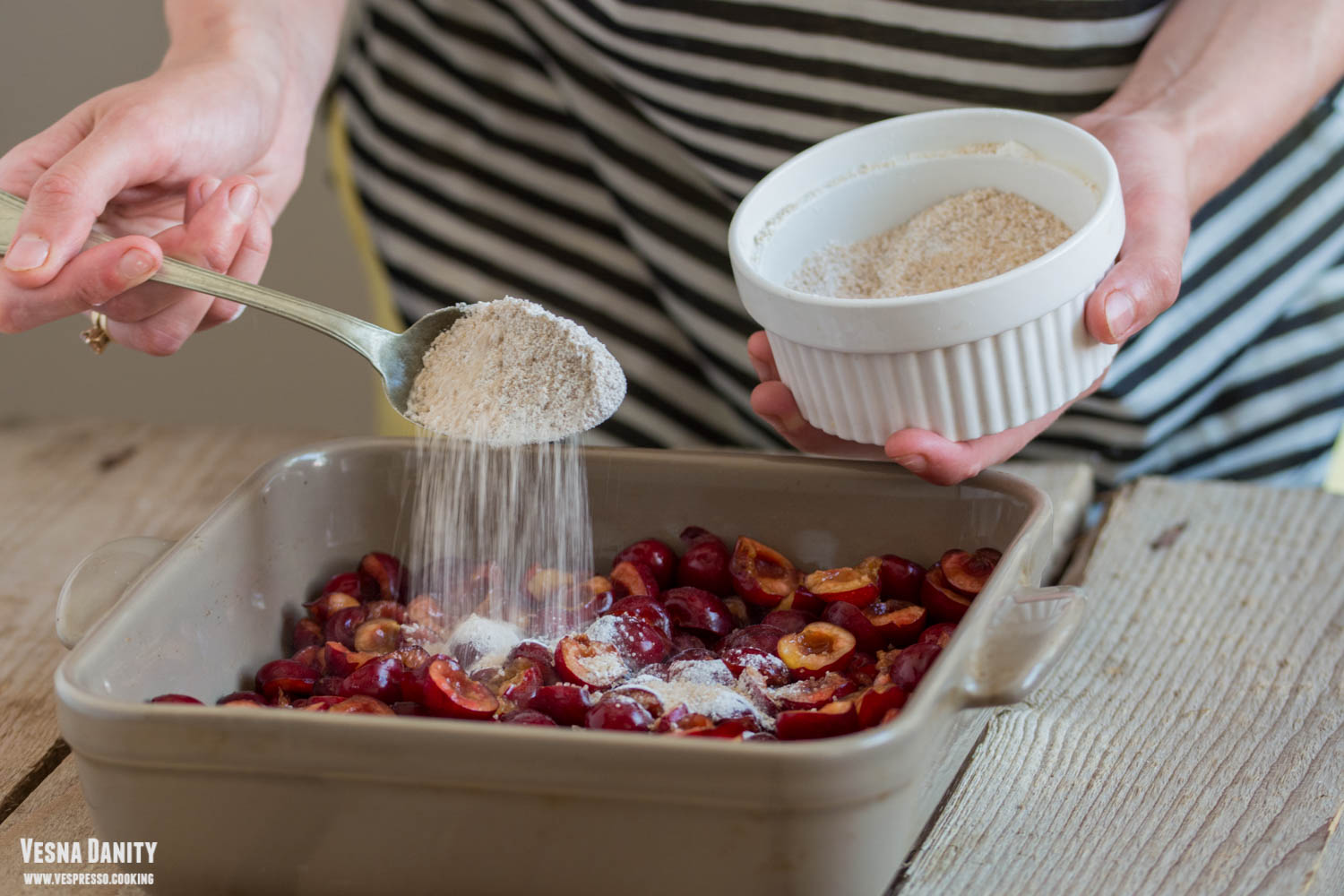 Preheat the oven at 200°C / 400°F (gas mark 6).
Clean the cherries, remove their stones and place them in a square ceramic tray (20 x 20cm).
Add the brown sugar (50g), starch and rose water to the tray. Mix well with a spoon.
In the bowl of a food processor add the flour, salt, baking powder, vanilla extract and butter and pulse until the mixture looks like bread crumbs.
Add the remaining sugar (75g) and the almond flakes and stir well with a spoon.
Spoon the mixture from the food processor over the cherries and level with a spoon.
Bake uin the preheated oven for 25 – 30 minutes, or until the crust in golden.
Before serving, let the cruble cool down for at least 15 minutes. The longer it cools down the thicker the syrup will be.
Serve the crumble in bowls topped with Greek yogurt and fresh raspberries.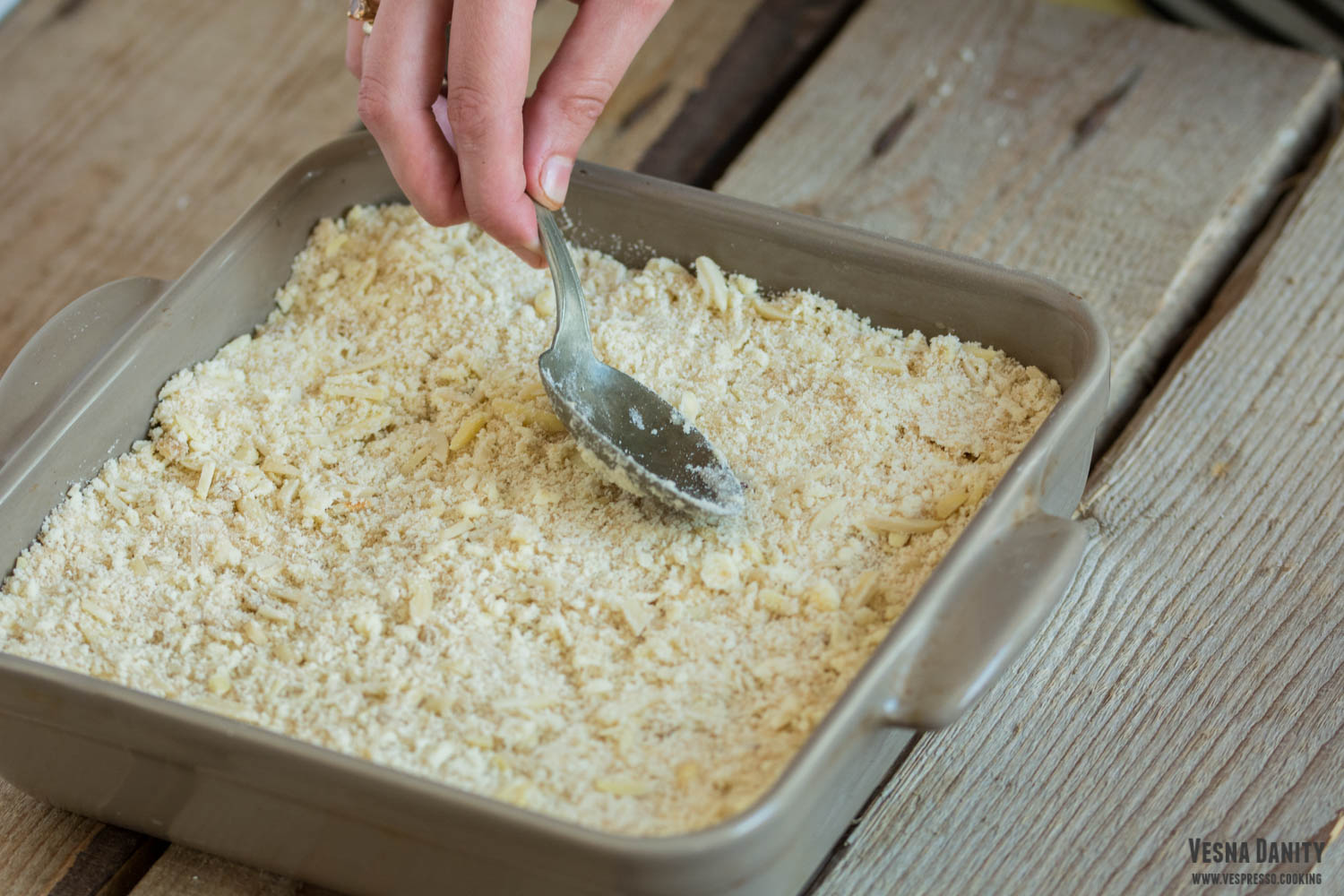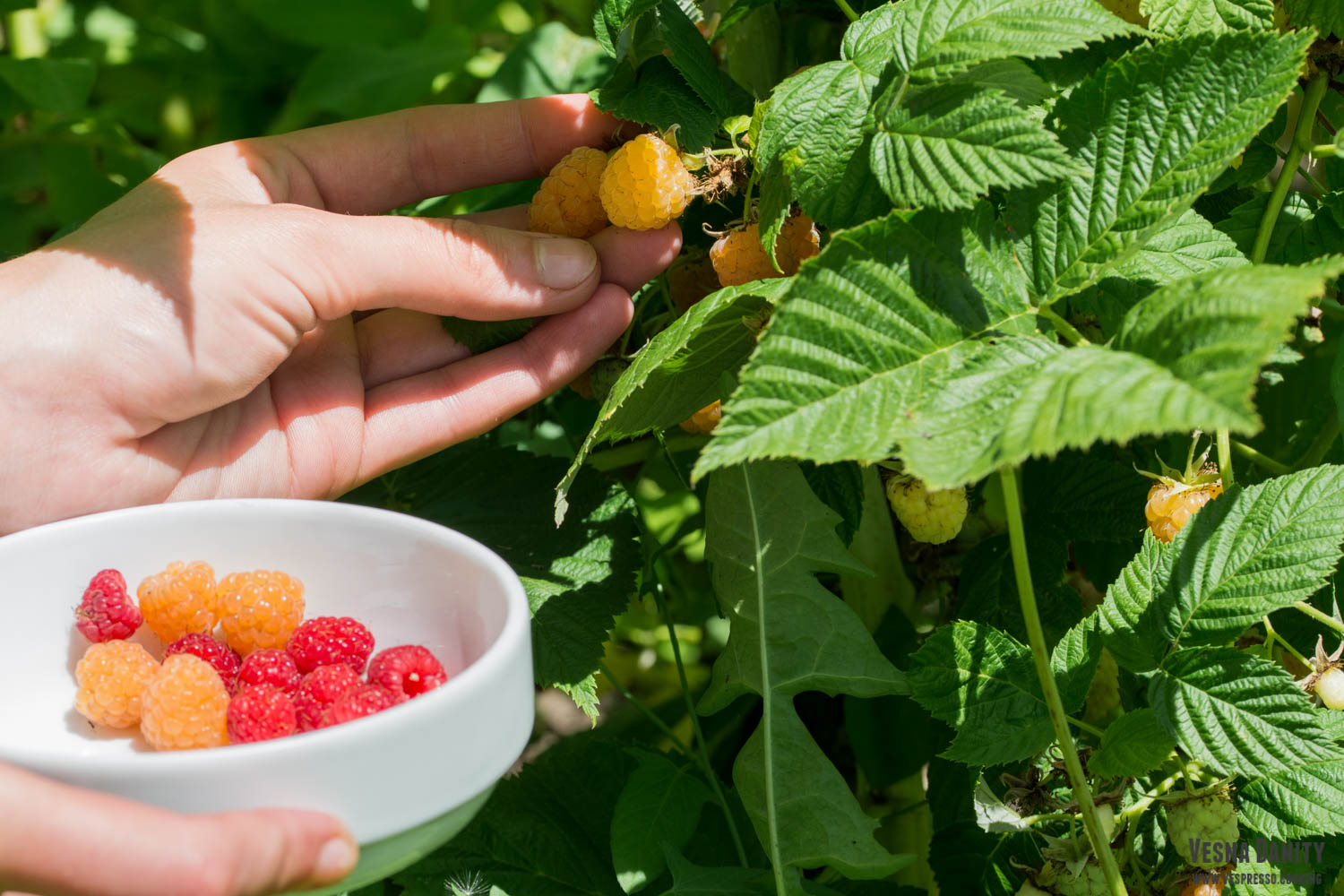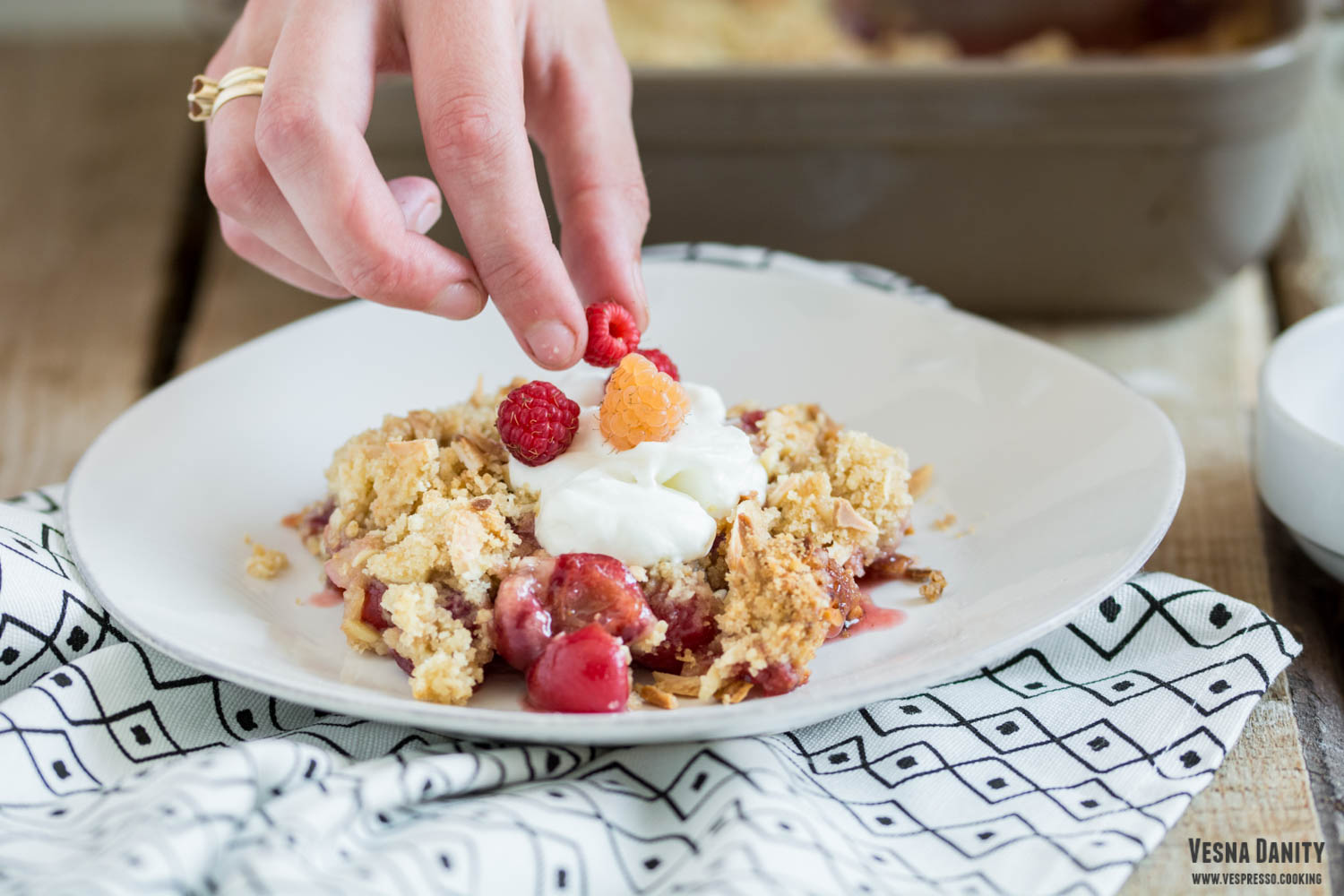 Source: www.nigella.com