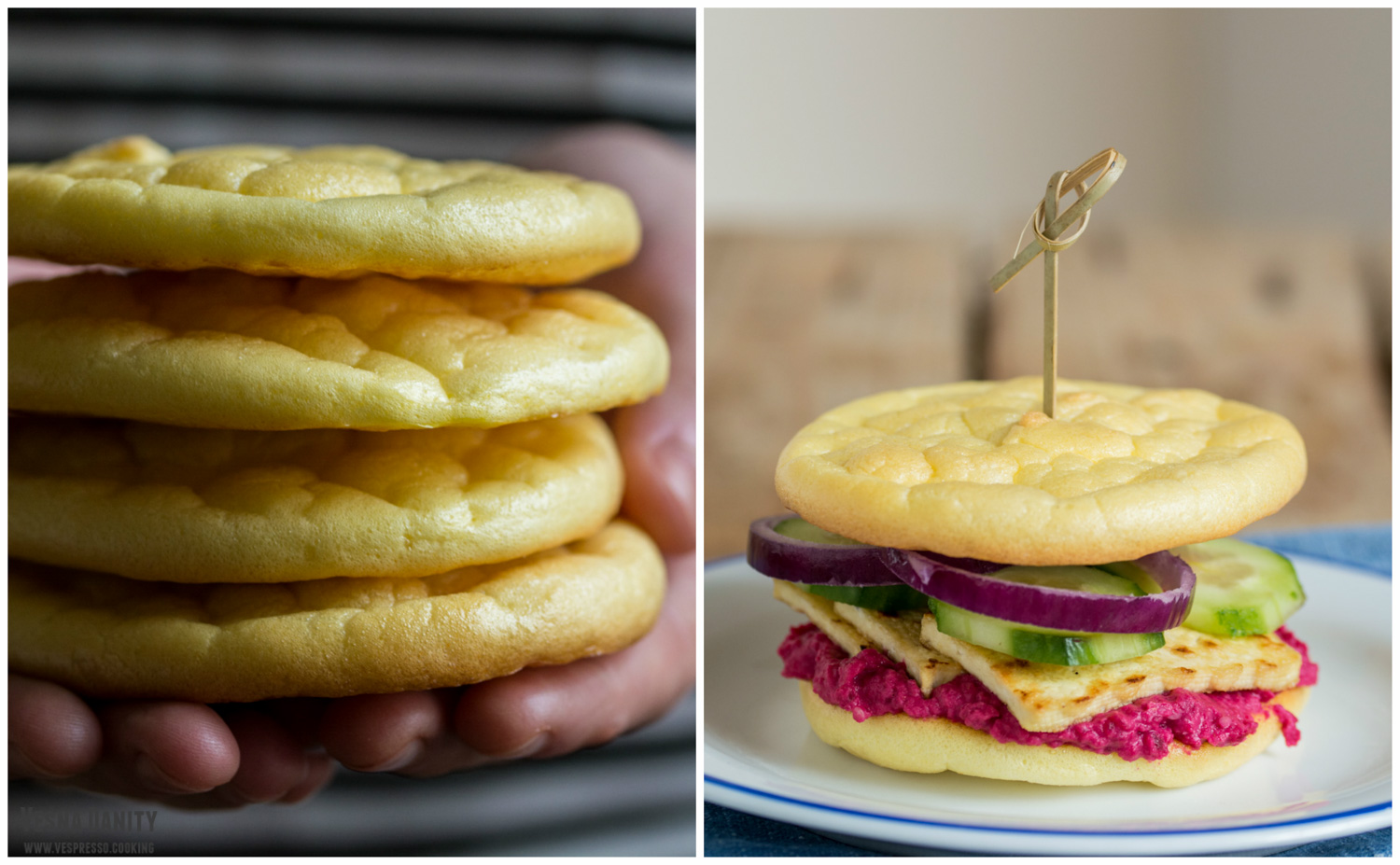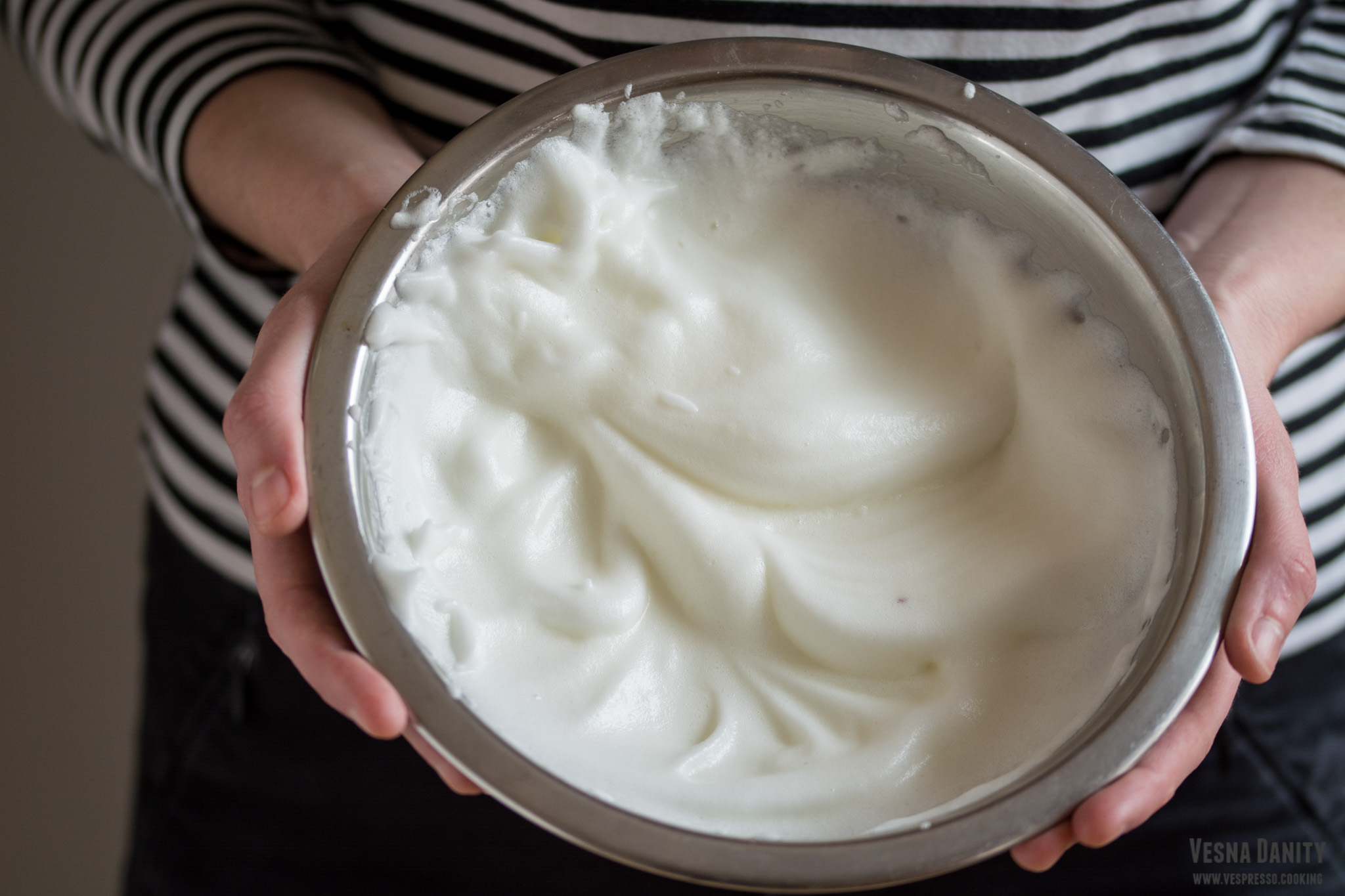 Cloud bread is basically an airy, soft and pillowy bread replacement, characteristics suggested by its own name. This dietetic bread is gluten-free and it's also high in protein and low in carbohydrates. This bread is so delicious and extremely easy to make. As I mentioned in the title, cloud bread is made from only three ingredients: eggs, cream cheese and cream of tartar. The eggs are separated and the egg whites and the cream of tartar are beaten until stiff peaks form, while the egg yolks and the cream cheese are combined in another bowl. The meringue is carefully incorporated in the yolk mixture with gentle movements. The batter is divided into 9 small portions which are going to be baked in the oven until golden. Simple as that!
Ingredients (for 9 servings):
4 large eggs *
4 Tbsp cream cheese (60g) **
1/2 tsp cream of tartar (or lemon juice) ***Note:

* I use 1 Tbsp cream cheese for each large egg.
** This recipe is also delicious with mascarpone cheese, Greek yogurt and cottage cheese.
*** If you don't have cream of tartar, you can use the same amount of lemon juice. Don't skip the acid, it stabilizes the egg whites and allows them to keep their form.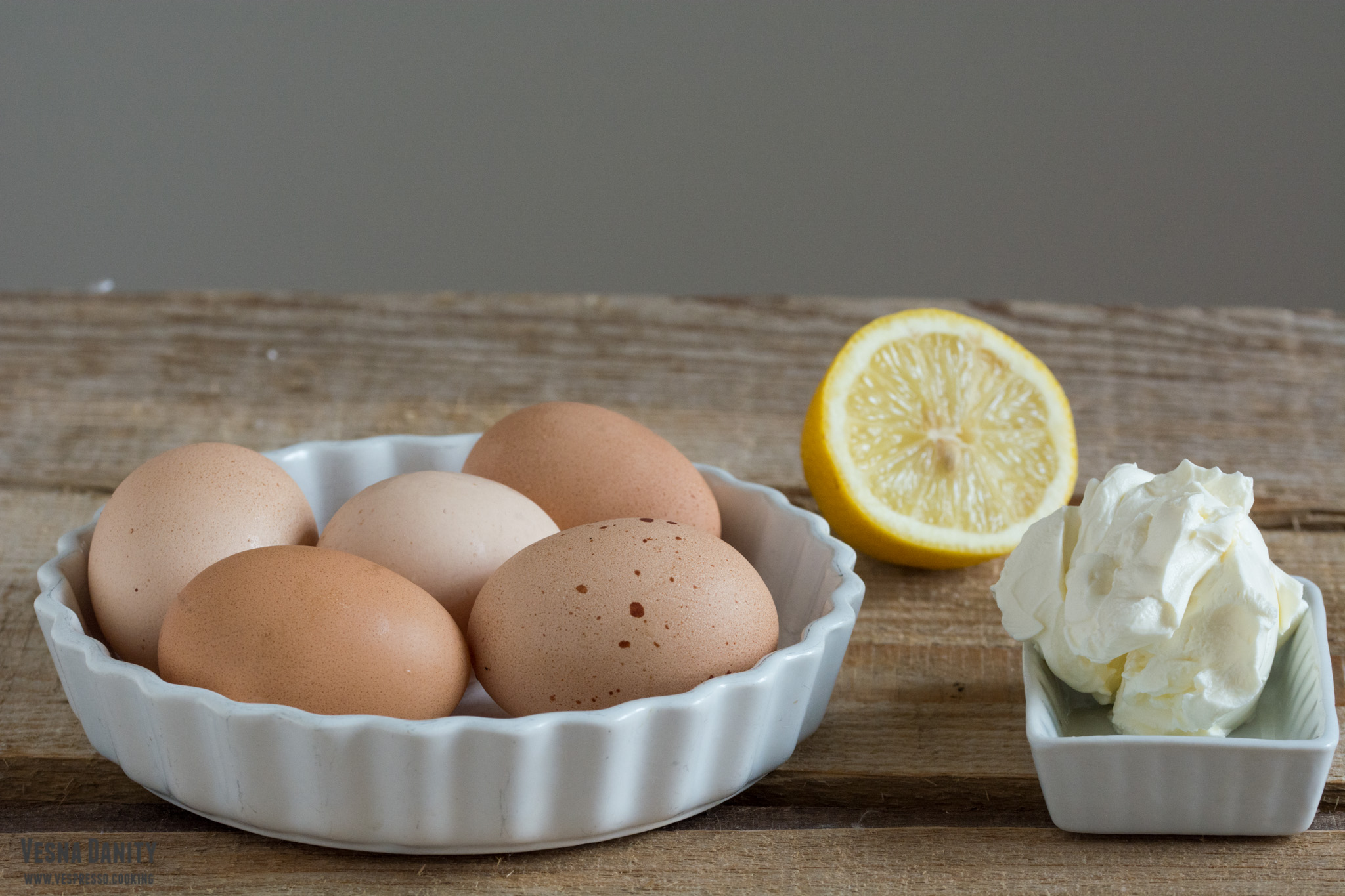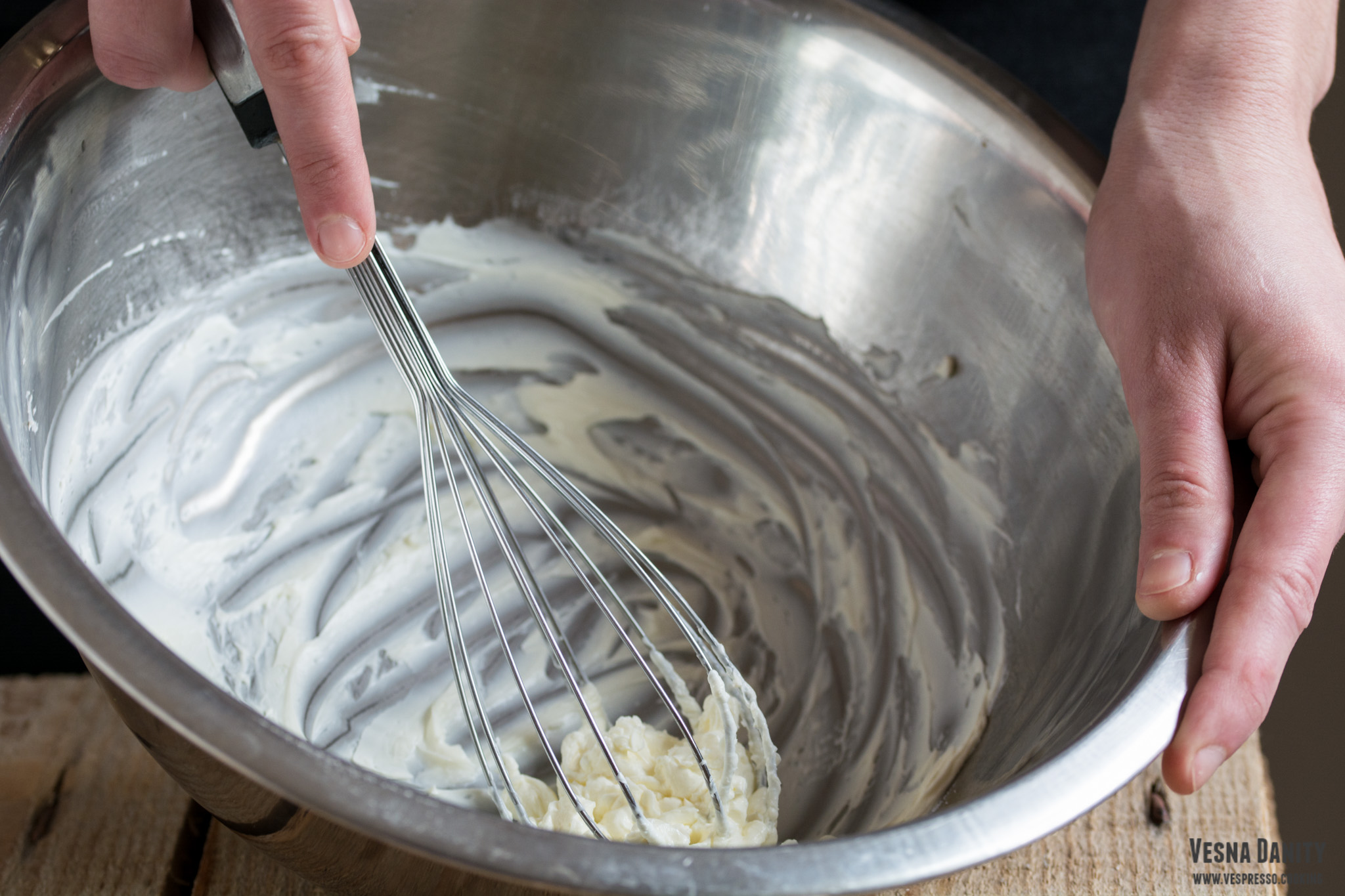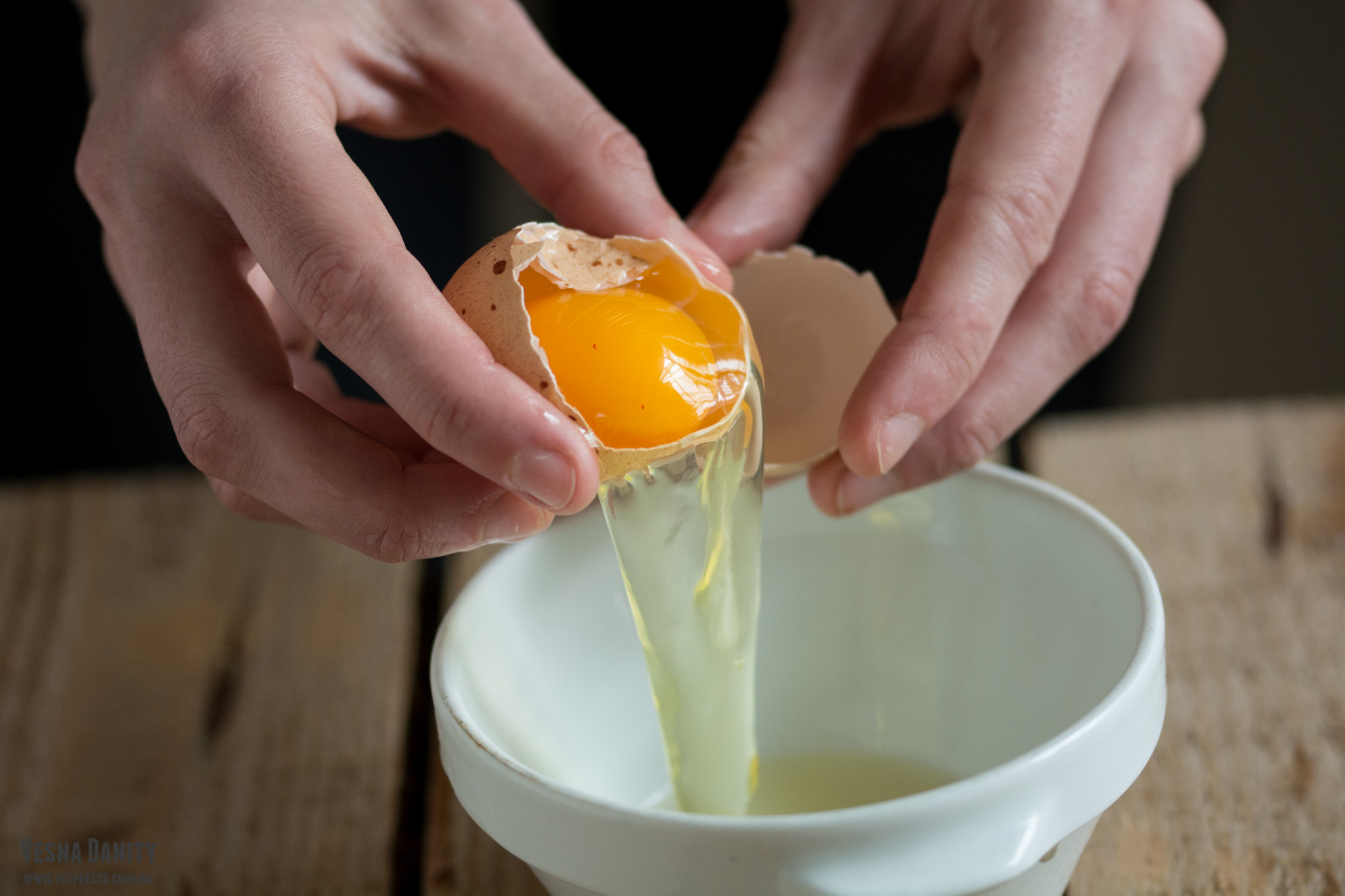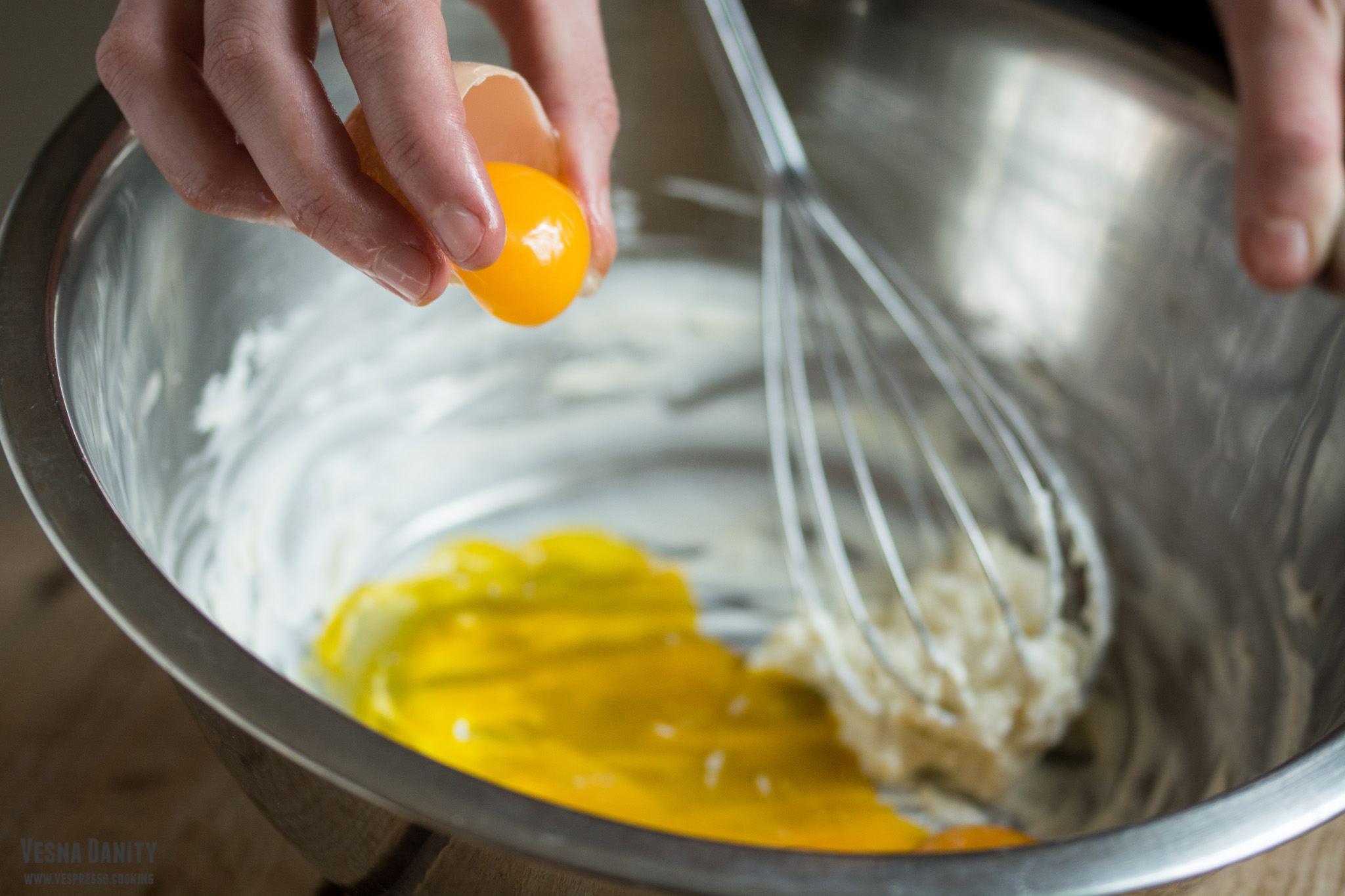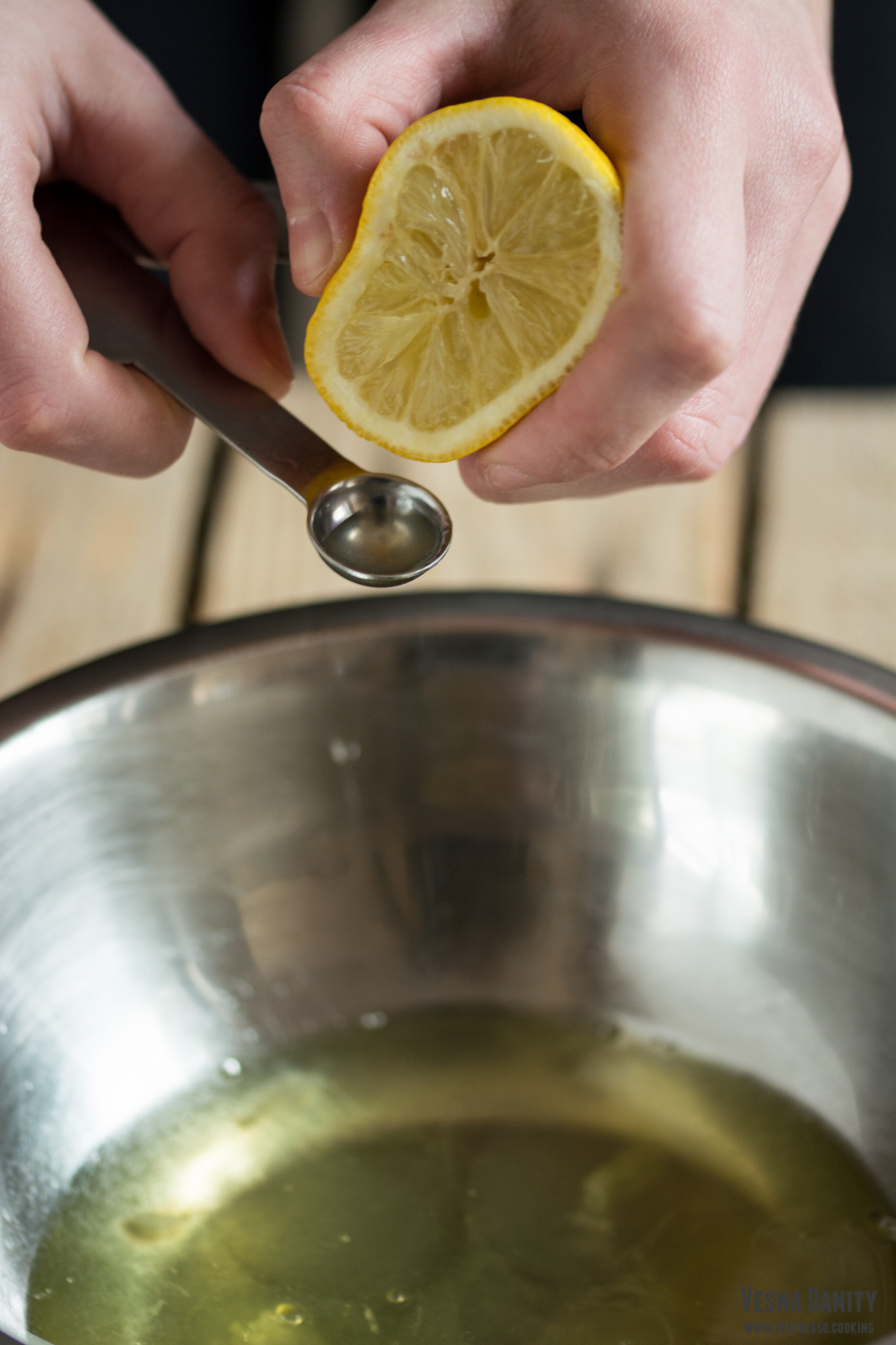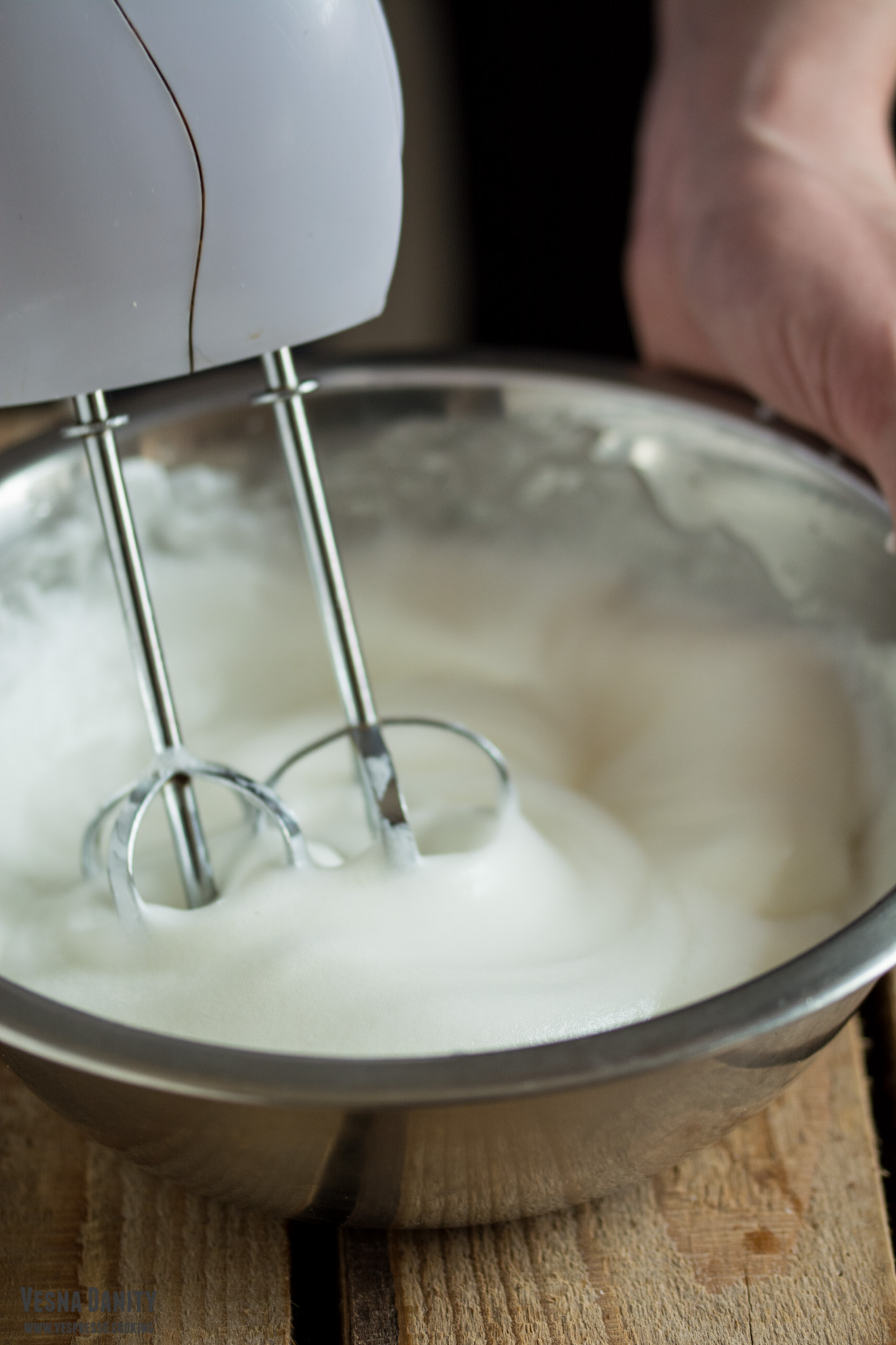 Method:
Preheat the oven at 150°C / 300°F (gas mark 2). Line a tray with parchment paper.
Take 2 bowls, a large one and a medium one. Place the cream cheese in the large bowl. Beat the cream cheese with a spatula or a whisk to soften.
Separate the eggs. Add the yolk to the large bowl. Add the egg whites to the medium ball. Mix the yolk with the cream cheese using the whisk.
Add the cream of tartar to the egg whites and beat on high speed until stiff peaks form (about 3 minutes).
With gentle circular movements, fold one third of the stiff egg whites into the yolk and cream cheese mixture, incorporating them thoroughly. Add another half of the remaining stiff egg whites and fold them in as well. Try to deflate the fluffy egg whites as little as possible. Fold in the remaining stiff egg whites.
Divide the composition into 9 portions, using about 2 tablespoons of mixture / portion. With the same spoon, gently level the top of the breads, giving them a circular shape.
Bake in the preheated oven for about 25 – 30 minutes, or until lightly brown.
Move to a wire rack and cool completely. Once completely cool, store them in an airtight container or a zip-lock bag. Overnight they will change their consistency, becoming more breadlike. They will last in the refrigerator for several days.
Source: www.geniouskitchen.com