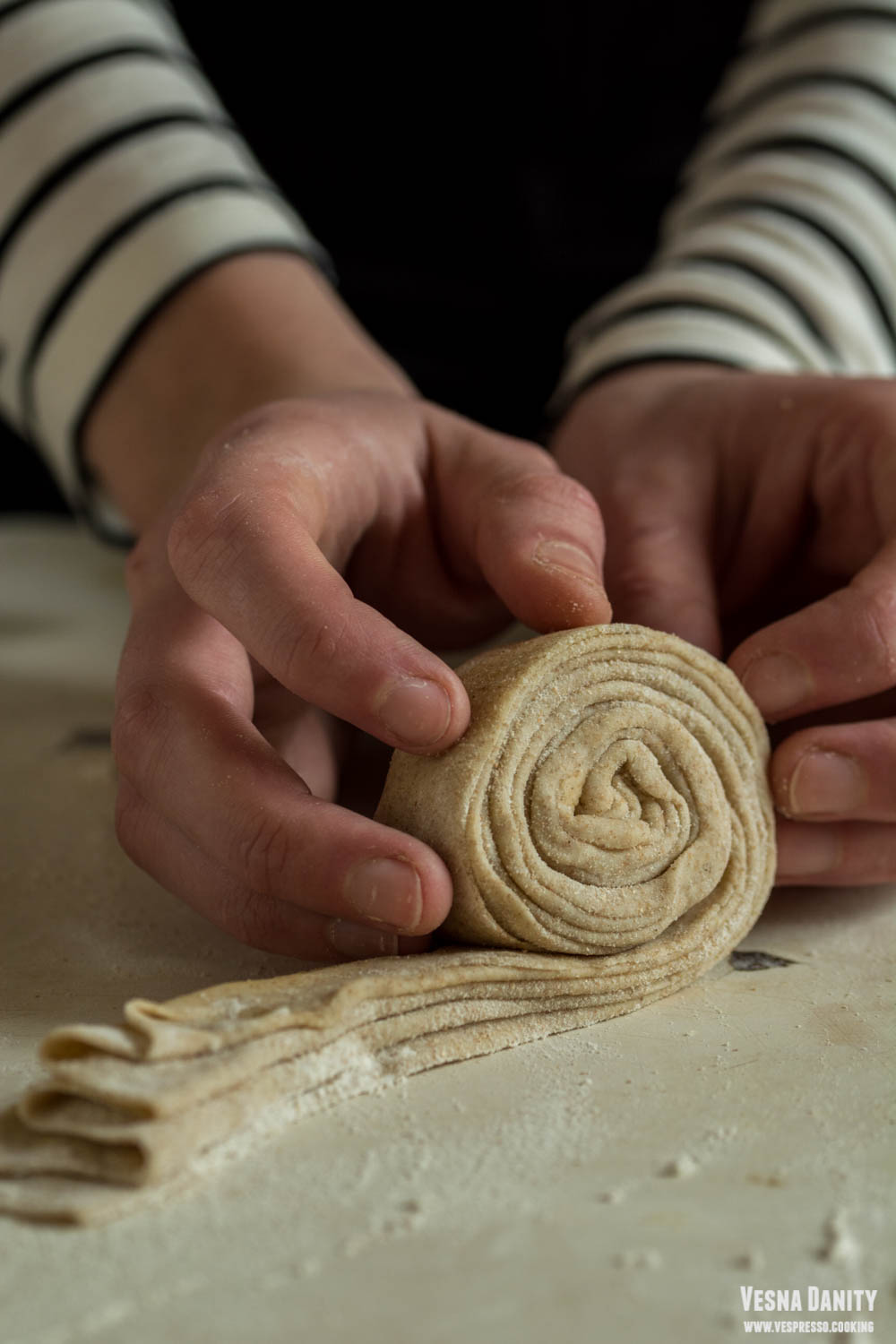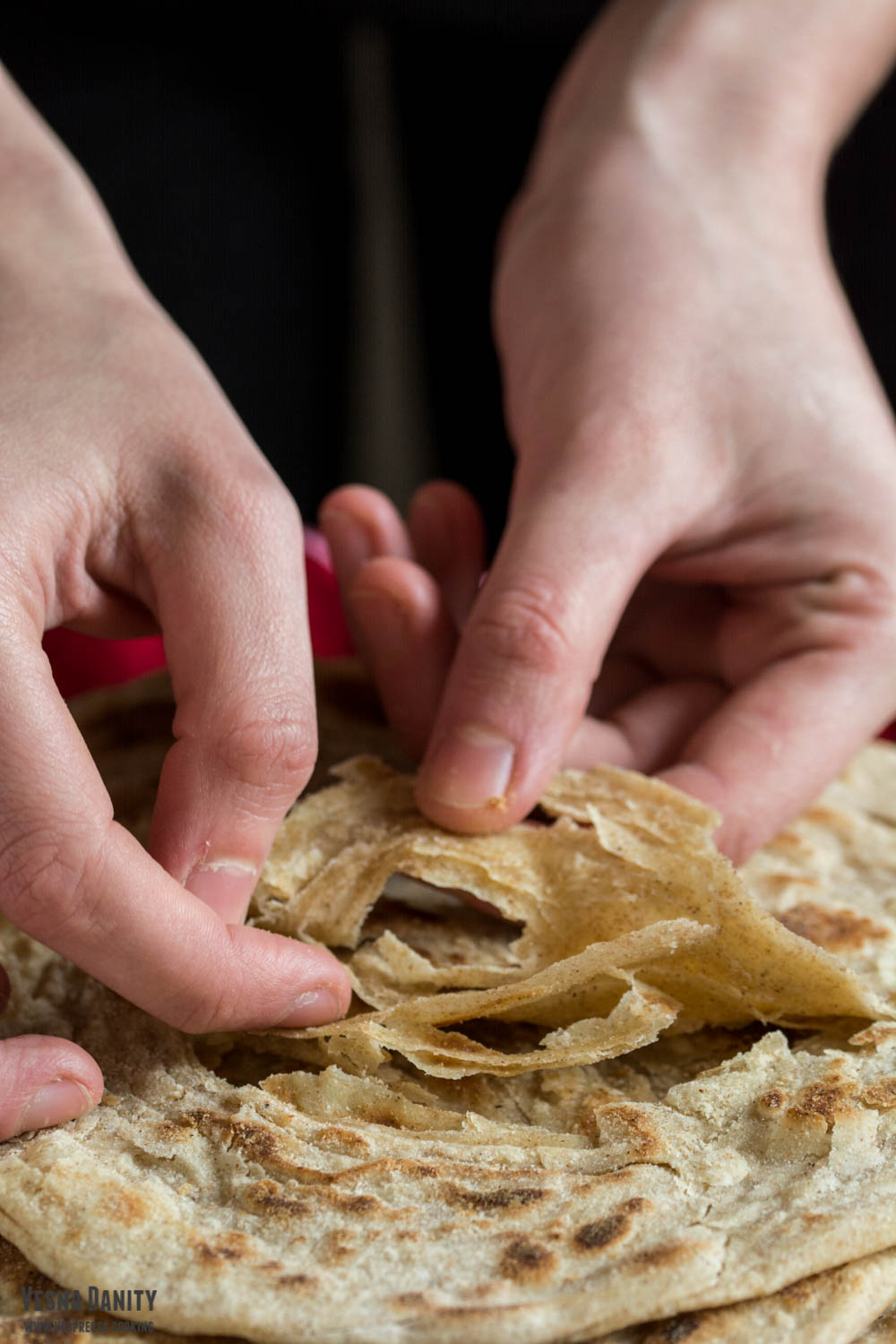 Lachha paratha is an Indian multi layered flatbread. For this simple recipe you'll only need a handful of budget-friendly ingredients. The dough for lachha paratha is a mix of flour, water and oil, with a pinch of salt and sugar. After the dough has rested for a while, it is divided into 6 balls, and each ball is flatten into a disc with a rolling pin. And this is where the magic begins. Each disc, after being brushed with oil and powdered with flour, is folded into a fan and the fan is shaped as a pinwheel. Each pinwheel is flatten with a rolling pin into a flatbread. All the steps mentioned above are responsible for those lovely, flaky layers of goodness. Lachha paratha is more labor-intensive than a regular flatbread, but the result is absolutely spectacular; these multi layered flatbreads are not only a feast for the taste buds, but also for the eyes (and even for the ears).
Ingredients (for 6 – 8 flatbreads):
280g whole wheat flour (2 cups) * + extra 70g for rolling (1/2 cups)
75ml olive oil (5 Tbsp)**
aprox 140ml lukewarm water (38 – 40°C)***
5g salt (1 tsp)
5g  granulated sugar (1 tsp)
* I used whole wheat flour. This recipe can be made with all-purpose white flour or with a mixture of all-purpose and whole wheat flour.
** One Tbsp of olive oil is added to the dough and 4 Tbsp are used for brushing the rolled flatbread.
*** The quantity of water depends on the type of flour. The water is added 2 Tbsp at a time until you form a soft ball of dough, a ball that doesn't stick to the bowl. For 280g whole wheat flour I use about 140ml water.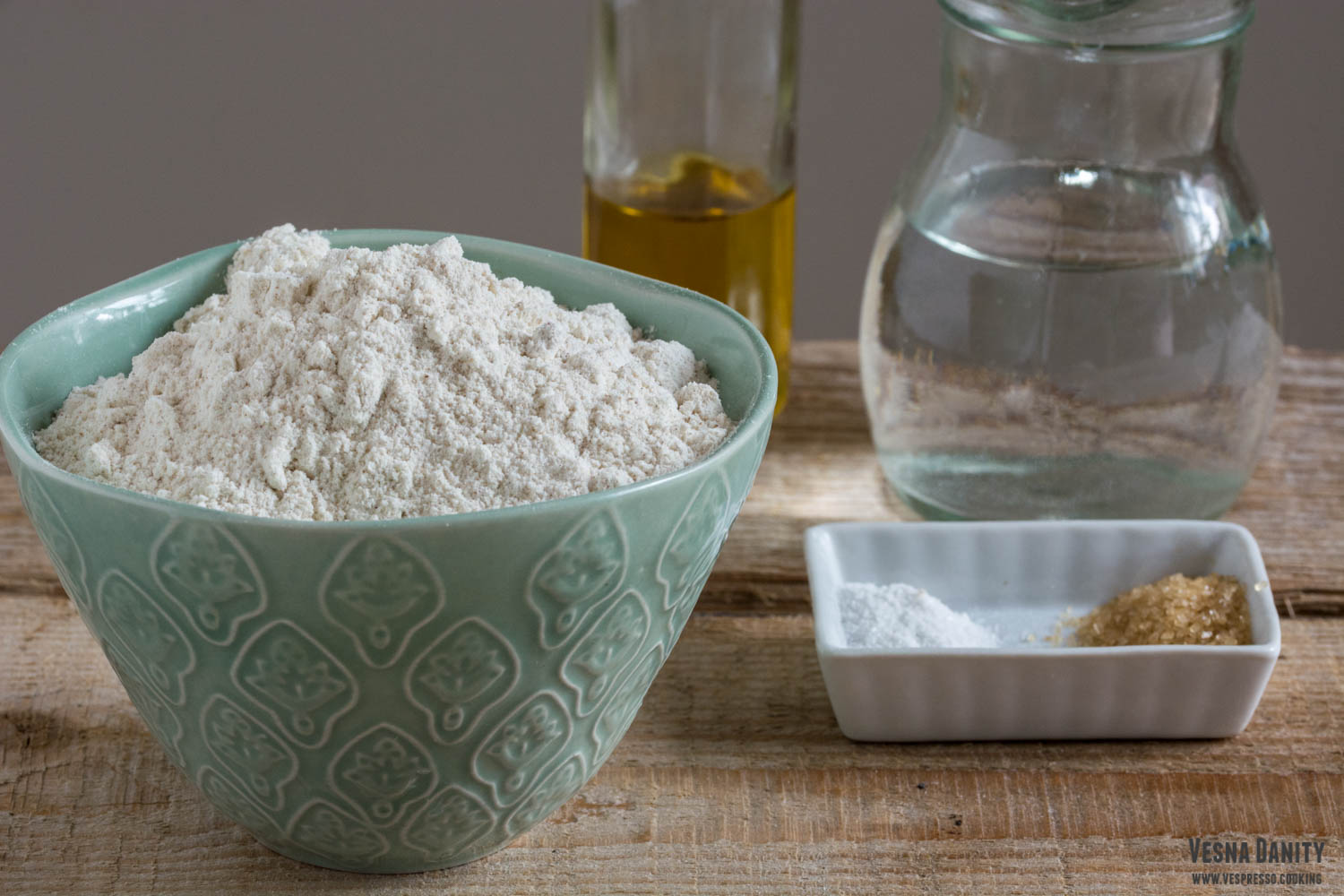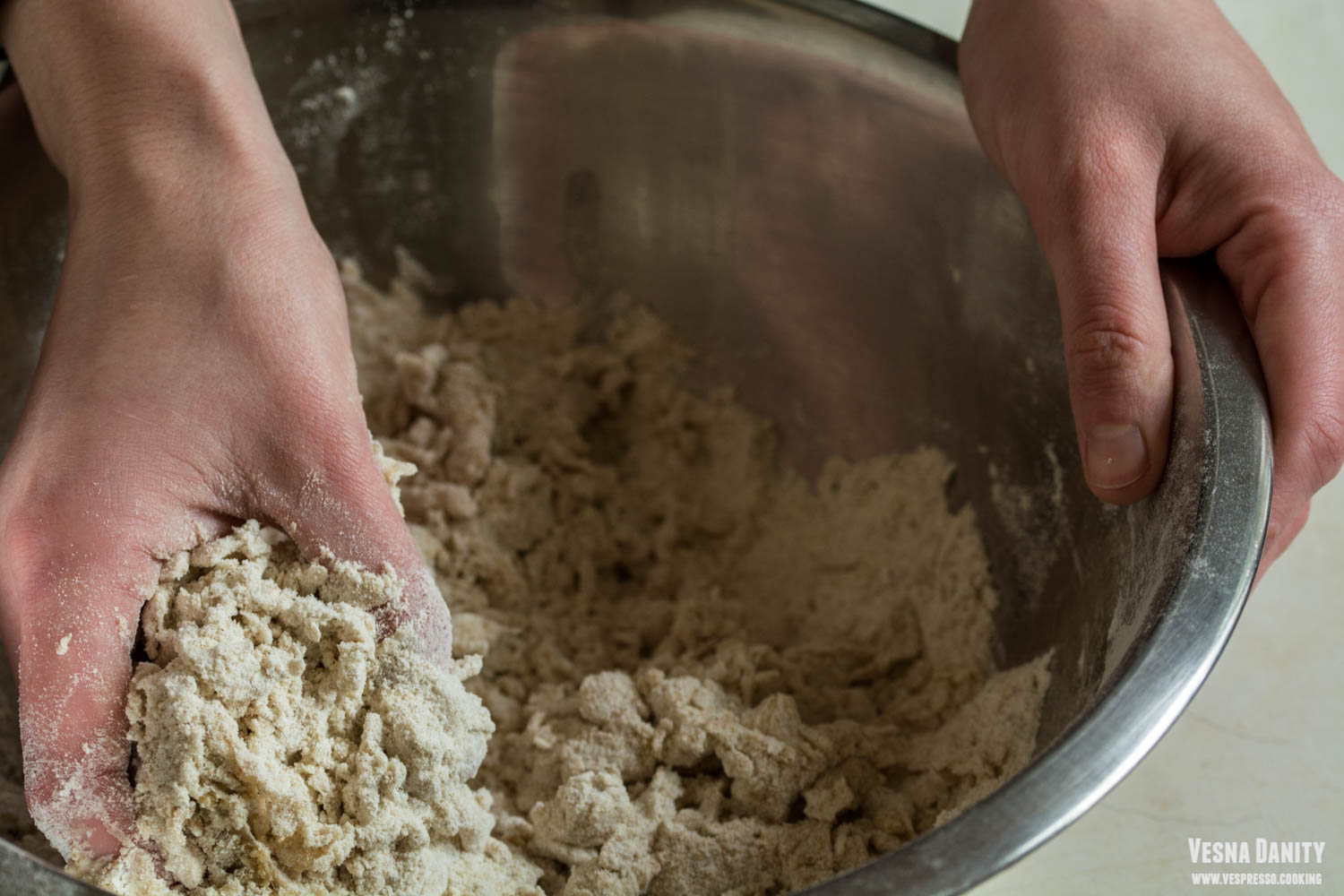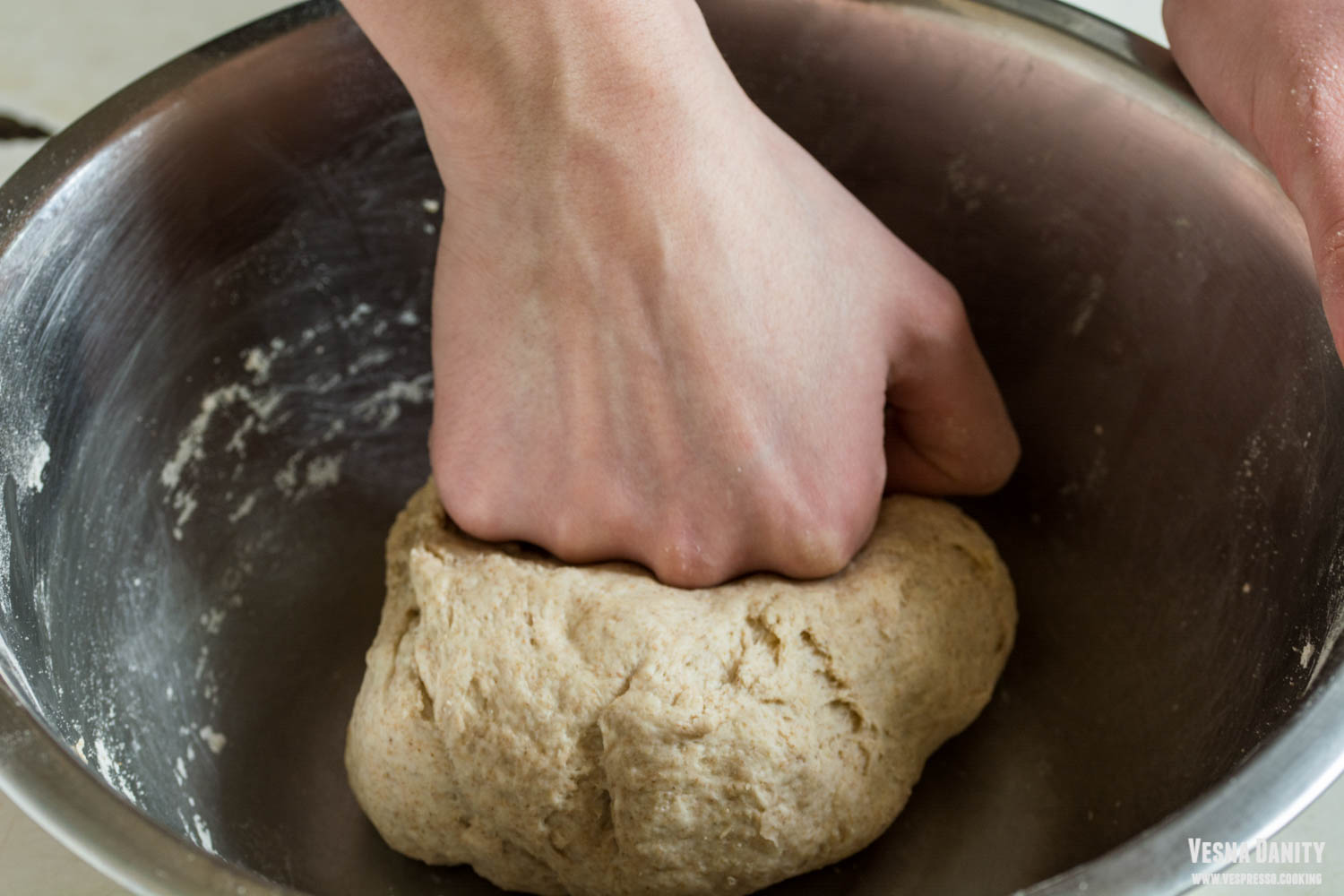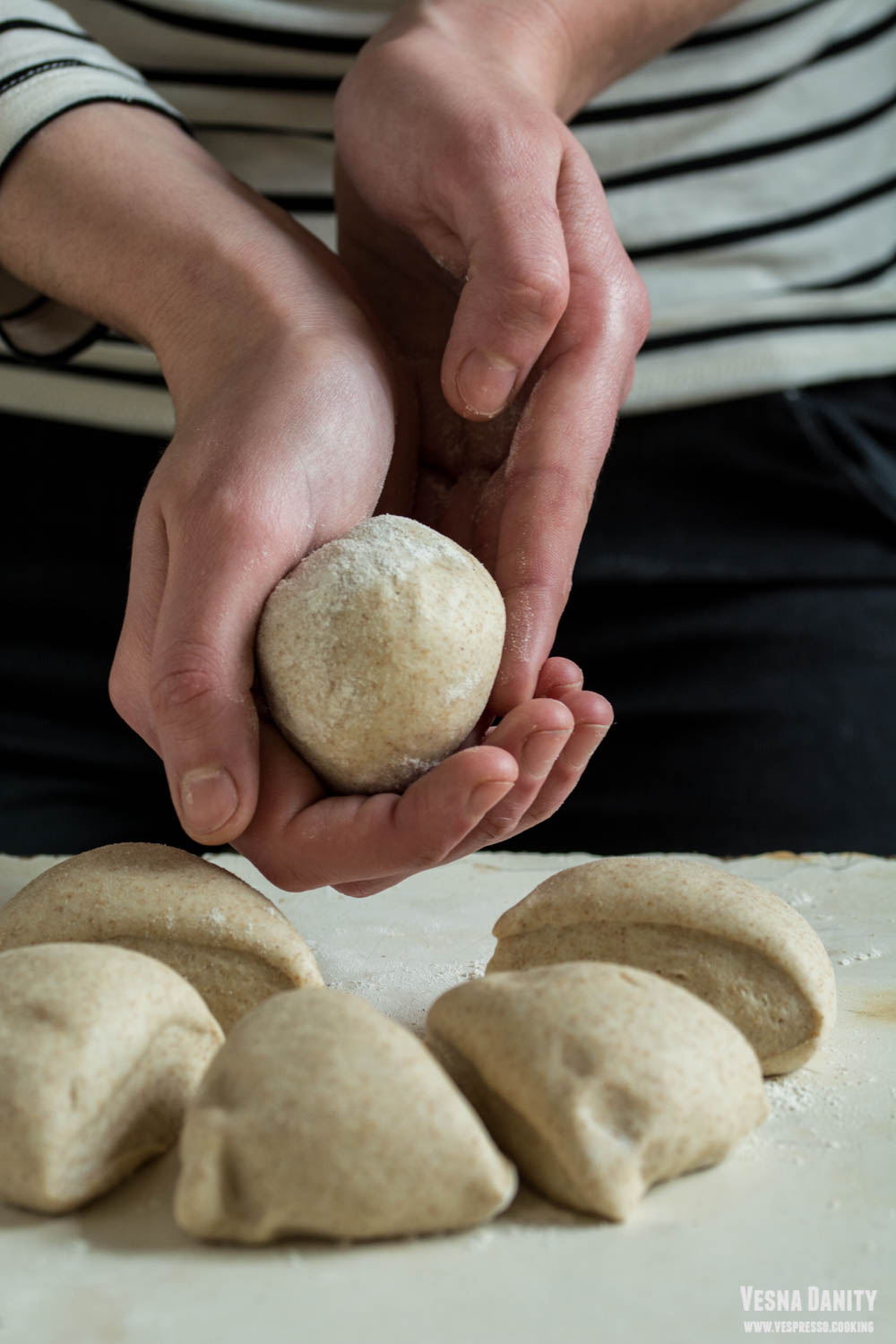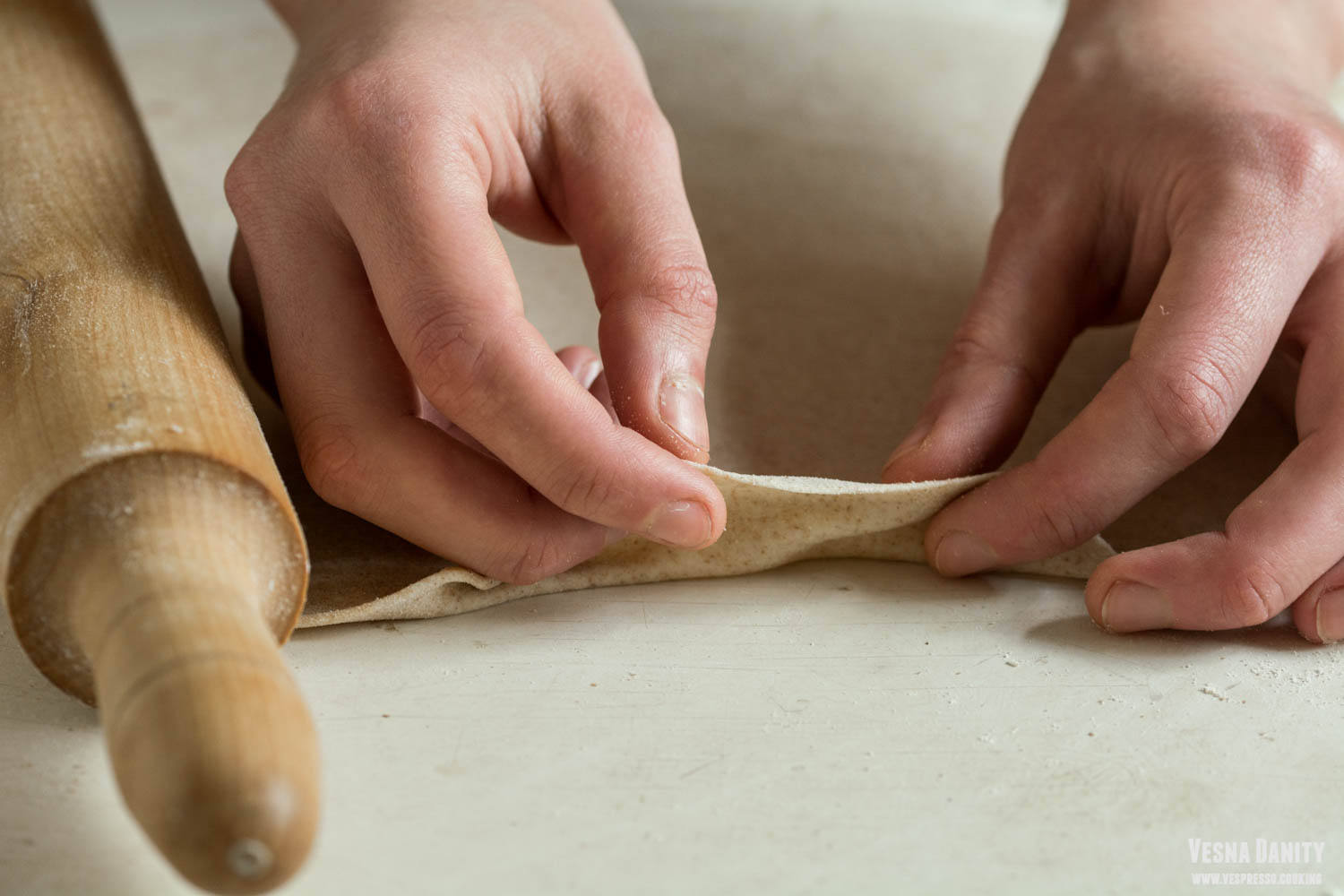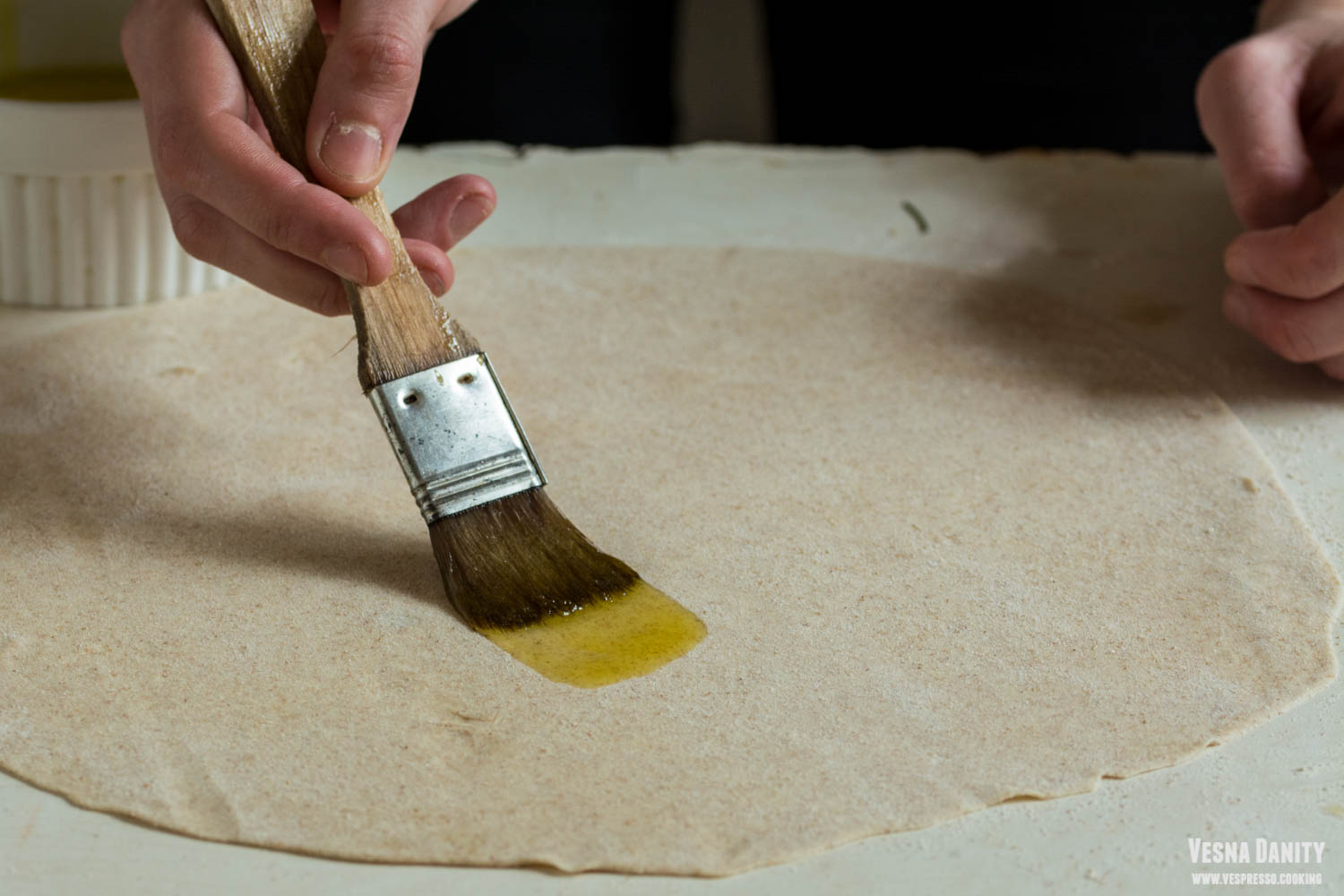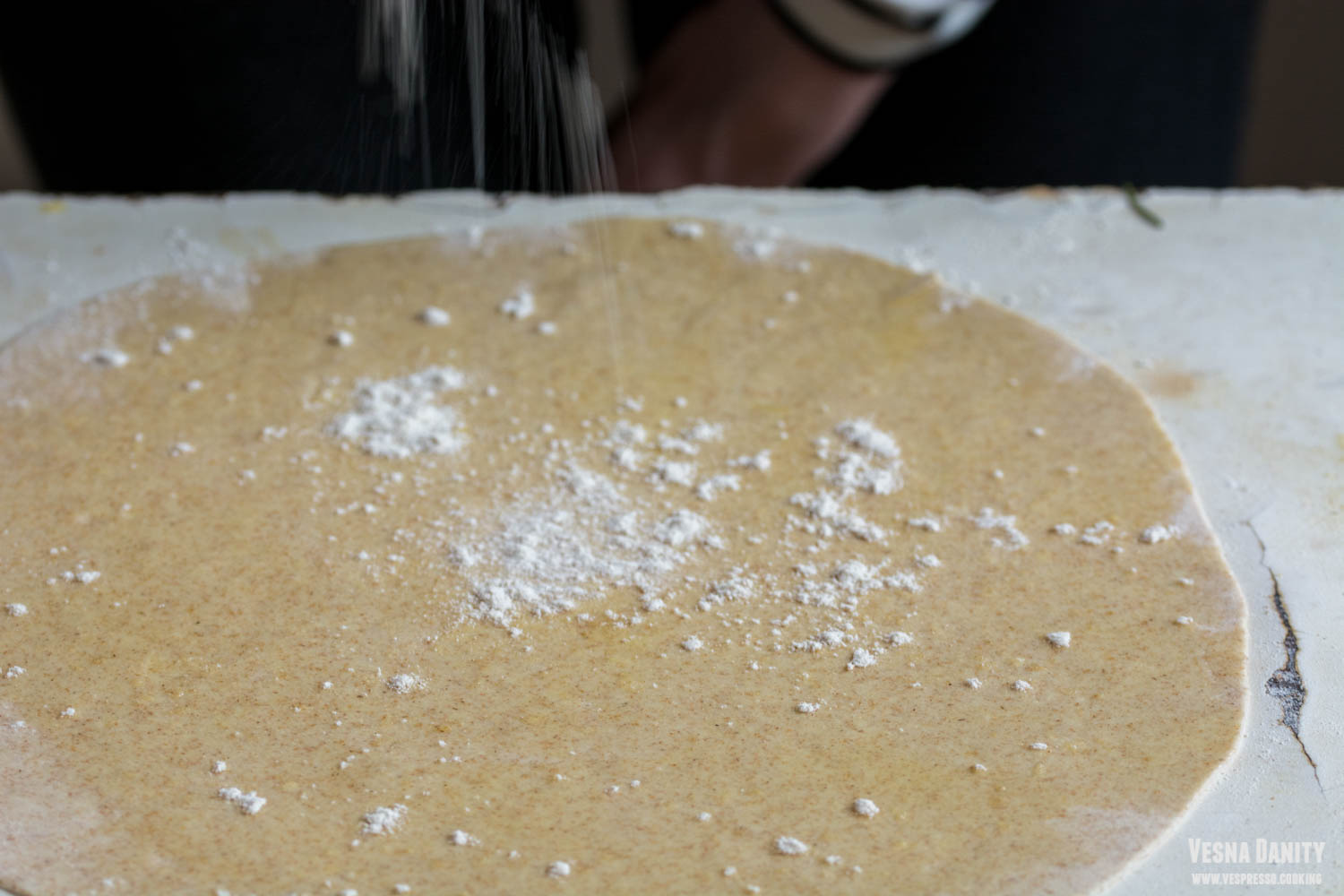 Method:
Prepare the dough. In a large bowl combine white flour (sifted), sugar, salt and oil and make a well in the center. Add about 2 Tbsp of water at a time and mix with your fingers until you form a ball. The ball should be soft but it shouldn't stick to the bowl.
Knead the dough. Bring the dough to a floured working surface and knead it for 2 minutes. Place the dough in the bowl, cover it with a damp towel and let it rest for 30 minutes.
Cut the dough into triangles. After 30 minutes, place the dough back on the working surface, knead it and cut it into 6 triangles. Shape each triangle into a small ball.
Roll the first piece of dough. Place one ball on the floured working surface and cover the other 5 with the same damp towel. Roll the first ball with a rolling pin until it gets 2mm thick.
Olive oil & flour.  Brush the first flatbread with olive oil and sprinkle with flour. Beginning with one end, fold it to form pleats.
Make a pinwheel. Take one end of the fan and roll it like a pinwheel.
Roll the flatbread. Flatten the pinwheel with a rolling pin until 3 – 4mm thick.
Cook. Heat a cast iron skillet over medium heat. When you see pockets of air forming at the surface brush the raw surface with oil and flip it. Brush the cooked surface with olive oil too. Flip it again and cook until golden brown.
Repeat with the other pieces of dough. Proceed the same with the remaining flatbreads. I prefer to roll the second one while the first one is cooking. It saves times.
Serve. Serve warm with curry, chutney or different vegetable spreads.