I love chocolate cakes! They taste like heaven. I tried lots of chocolate cake recipes and I can honestly say that I've found a perfect version. It has a brownie-like sponge and a fabulous chocolate-meringue buttercream. And another great thing is the fact that it's made in less than 2 hours.

Sponge (one 28 cm sponge)
Ingredients:
135g white flour
30g cocoa
¾ tsp baking powder
¾ tsp baking soda
145g granulated sugar
¼ tsp salt
38g butter (melted)
1 egg
110ml milk
70ml strong coffee
1 tsp vanilla extract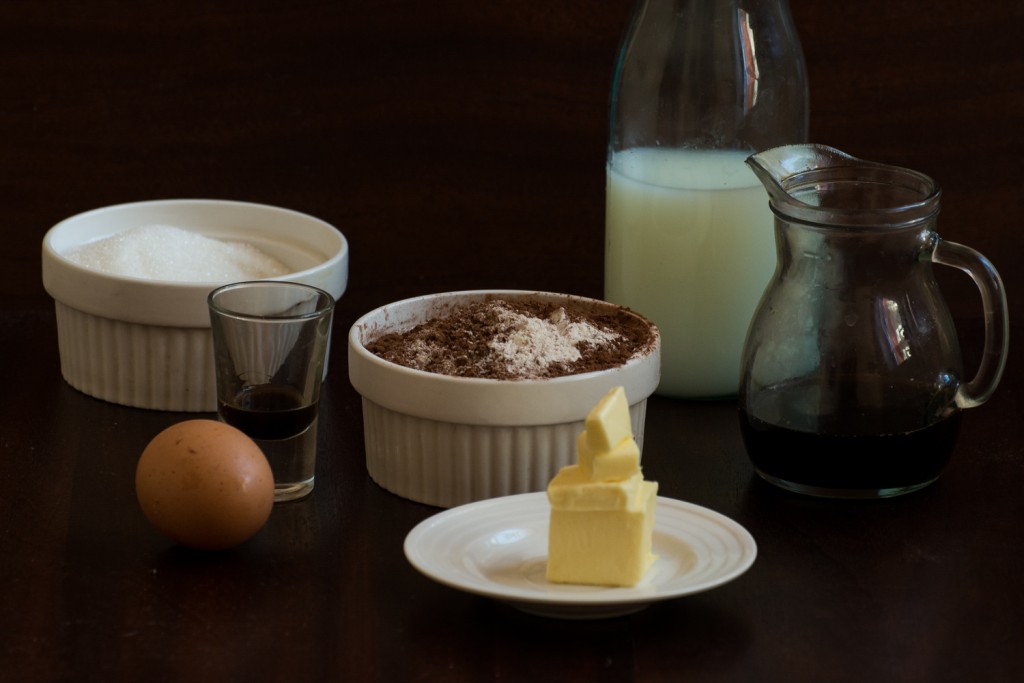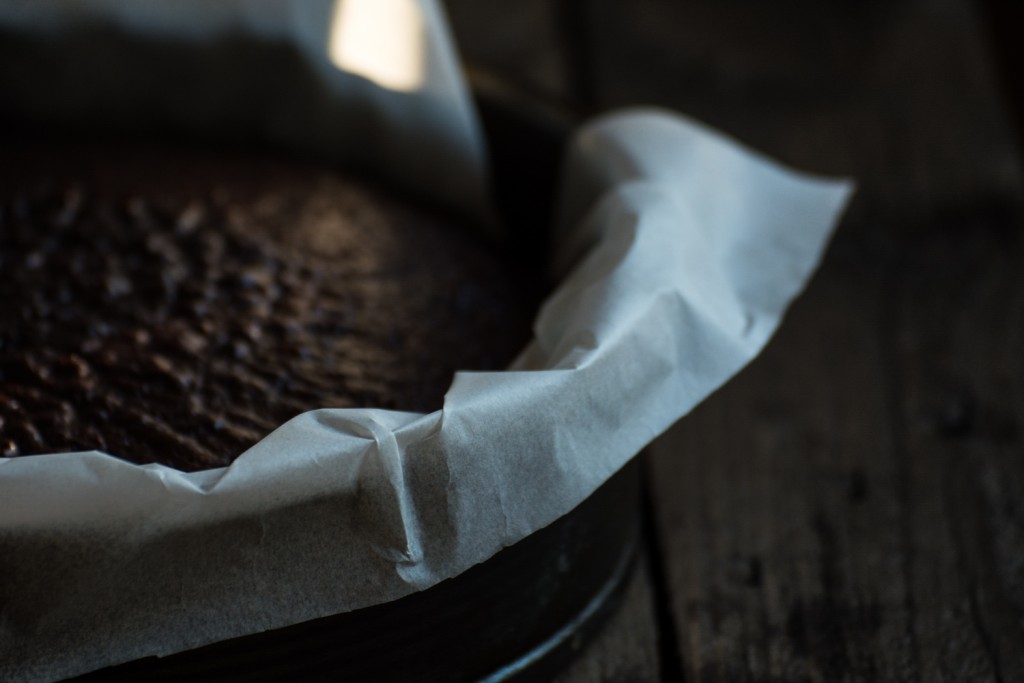 Method:
In a large mixing bowl sift together flour, cocoa, sugar, baking powder, baking soda and salt.
Mix together egg, milk, coffee, vanilla extract and melted butter.
Pour wet mixture over the dry mixture and stir until combined.
Pour cake batter in a parchment paper-lined pan. Bake in the preheated oven at 350°F/175°C (gas mark 4) for about 30 minutes or until a toothpick inserted in the middle comes out clean.
Chocolate-meringue buttercream
Ingredients:
4 egg whites
180g granulated sugar
220g butter at room temperature
150g melted dark chocolate
1 tsp vanilla extract
1 Tbsp coffee liqueur
¼ tsp sea salt
Method:
Whisk eggs and sugar over bain-marie for about 5 minutes. The mixture should be white and fluffy and the sugar should be dissolved.
Remove the bowl from stove and mix on high speed for 5 minutes or until cool.
When the bowl feels cool to touch, start adding butter, one teaspoon at a time.
When all the butter is incorporated, add the melted chocolate and stir gently.
Add vanilla extract, salt and coffee liqueur and mix.
Assembly:
Lay the first sponge on a cake stand. Spread 1/3 of the buttercream and spread some sour cherries (optional).
Lay the second sponge and repeat step 1.
Lay the last sponge (the best looking one) and spread the remaining buttercream.
Notes:
Sponge: I made only 2 sponges. For the first sponge I used the quantities mentioned above. For the second one I doubled the quantities above and baked the sponge in a 28cm pan at 350°F/175°C (gas mark 4) for about 50 minutes. When the big sponge was cool I cut it in 2.
Buttercream: Sometimes when you add butter to meringue, the mixture splits. If this happens, just add 1 teaspoon of vegetable oil and continue to mix on high speed and the cream will become smooth again.
Source: call-me-cupcake.blogspot.ro