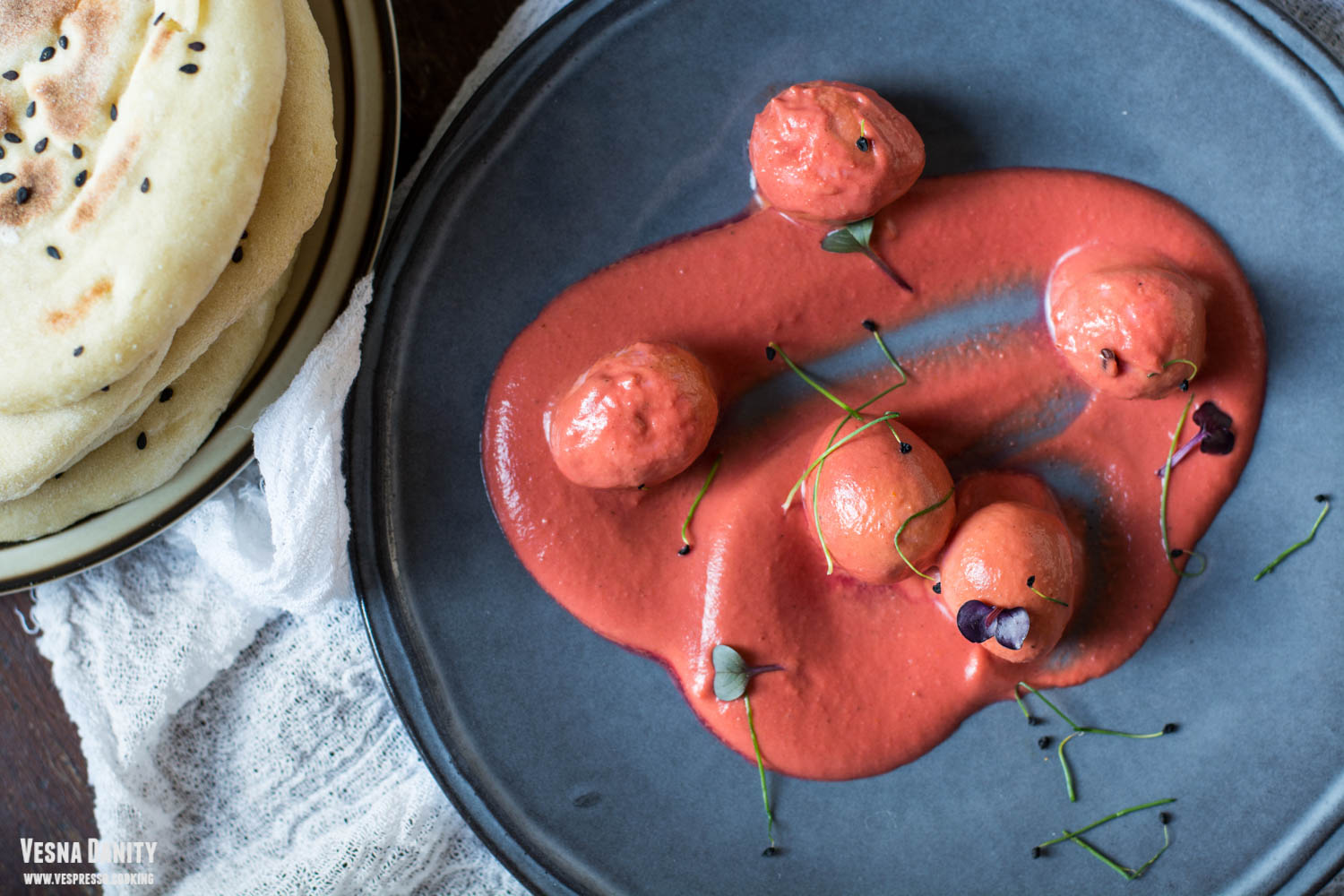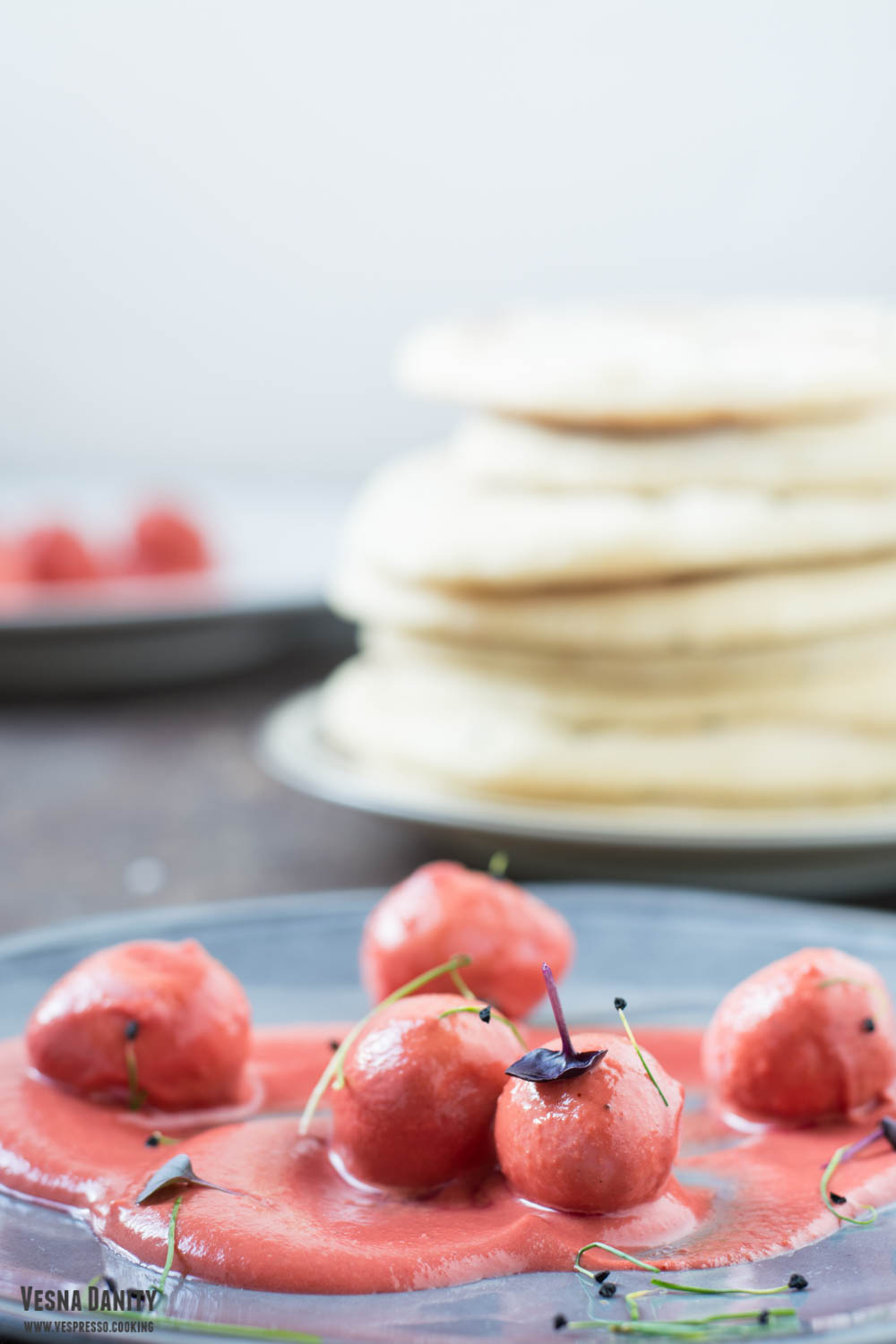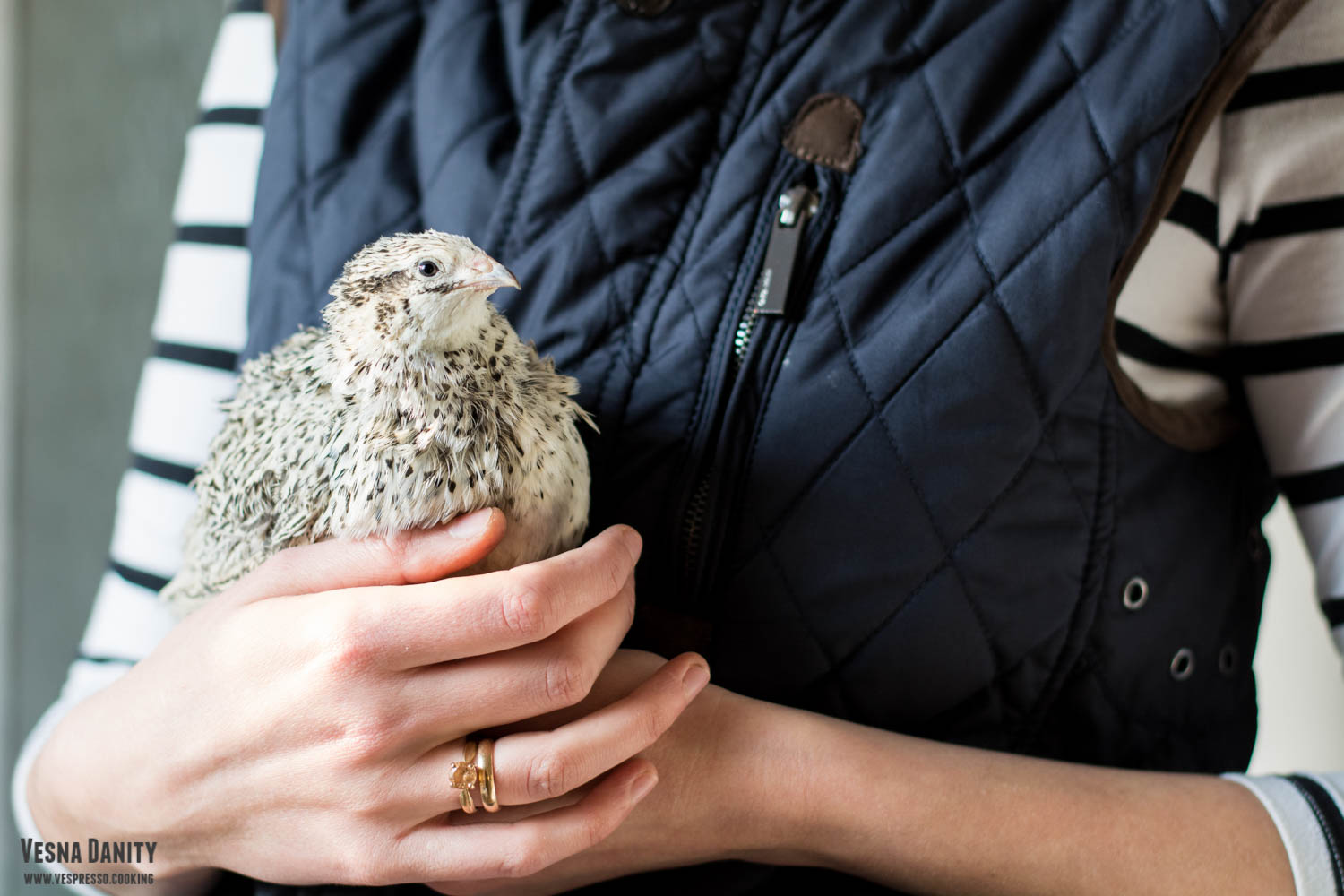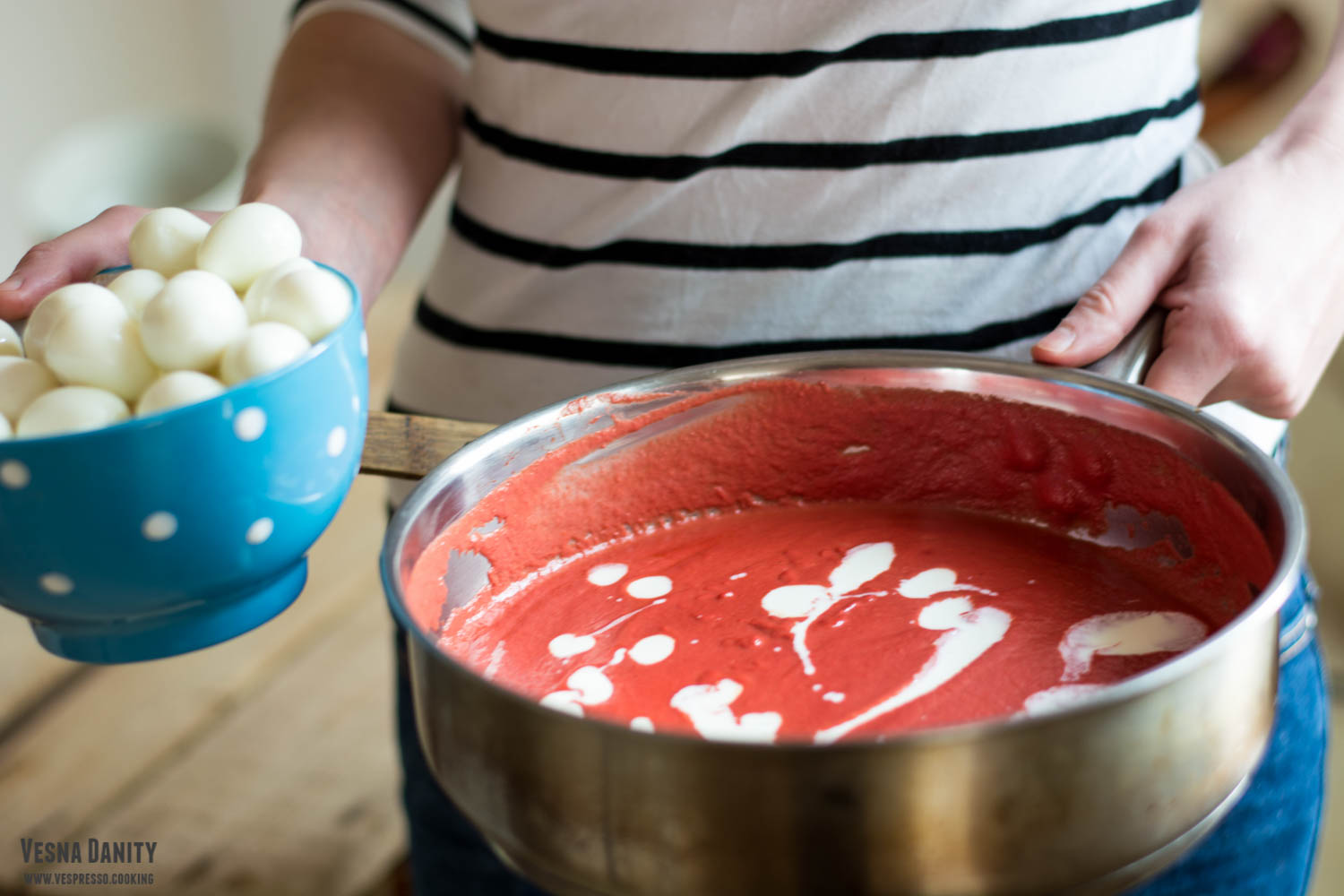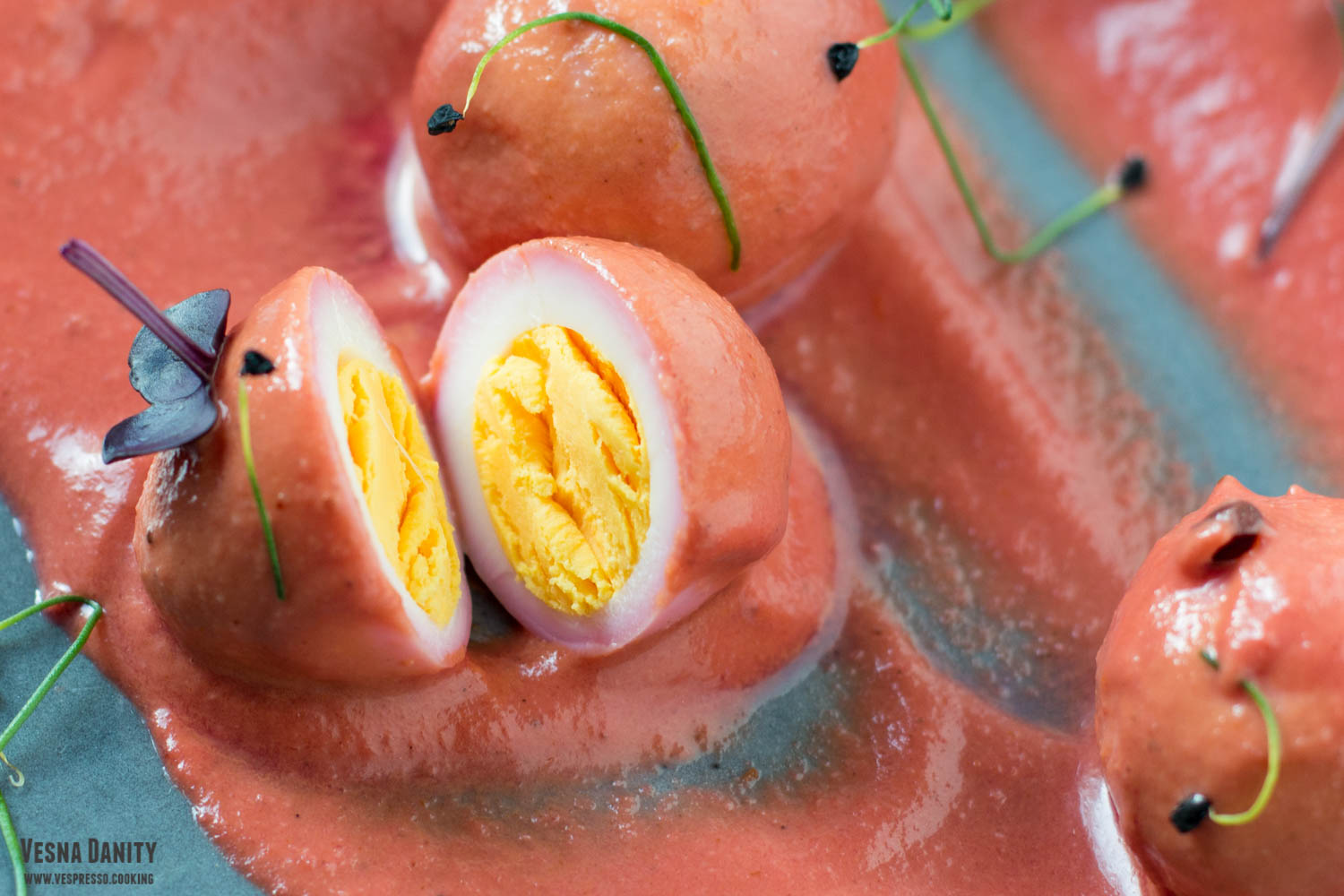 Quail eggs boiled to perfection, served in a velvety and decadent butter and beetroot sauce, scented with ginger and Garam Masala. It does sound appealing, doesn't it! The fact is I'm seldom dazzled by a combination of flavors, not because I'm a person hard to impress, but because I try really hard to content my emotions, at least culinary-wise. But this flavor profile mesmerizes me, it fascinates me to the point I drag myself to the kitchen at 1 am, in my pijamas, just to enjoy that taste again.
The starting point of this recipe is in fact Murgh Makhani, a delicious Indian butter chicken curry. About three years ago I substituted chicken with quail eggs and the recipe made so much sense, that I've made it only with quail eggs ever since. I often make this recipe with ghee, the Indian clarified butter, a very nutritious ingredient, but since I make my own ghee and I happened to run out ot it, I decided to use regular butter. And yes, that gorgeous chick in the picture is one of my quail-pets. On this note, how cool is the fact that my pets also provide breakfast?
Why I love quail butter curry:
it's a quick recipe, made in about 30 minutes
it's satisfying, it goes so well with Basmati rice or homemade naan
it's smooth, silky and decadent
it has a mesmerizing color
it has an exotic yet so familiar scent
Ingredients (for 4 servings):
48 quail eggs
75g butter or ghee (5 Tbsp)
1 Tbsp olive oil
1 tsp minced garlic
1 tsp grated ginger
2 small red onions, finely chopped – ½ cup (70g)
1 cup canned tomatoes (250g)
½ cup vegetable broth (120ml)
15 raw cashew nuts
½ tsp Garam Masala
1/8 – 1/4 tsp chili powder
1 small beetroot (50g)
2 Tbsp heavy cream (30ml)
salt and pepper to taste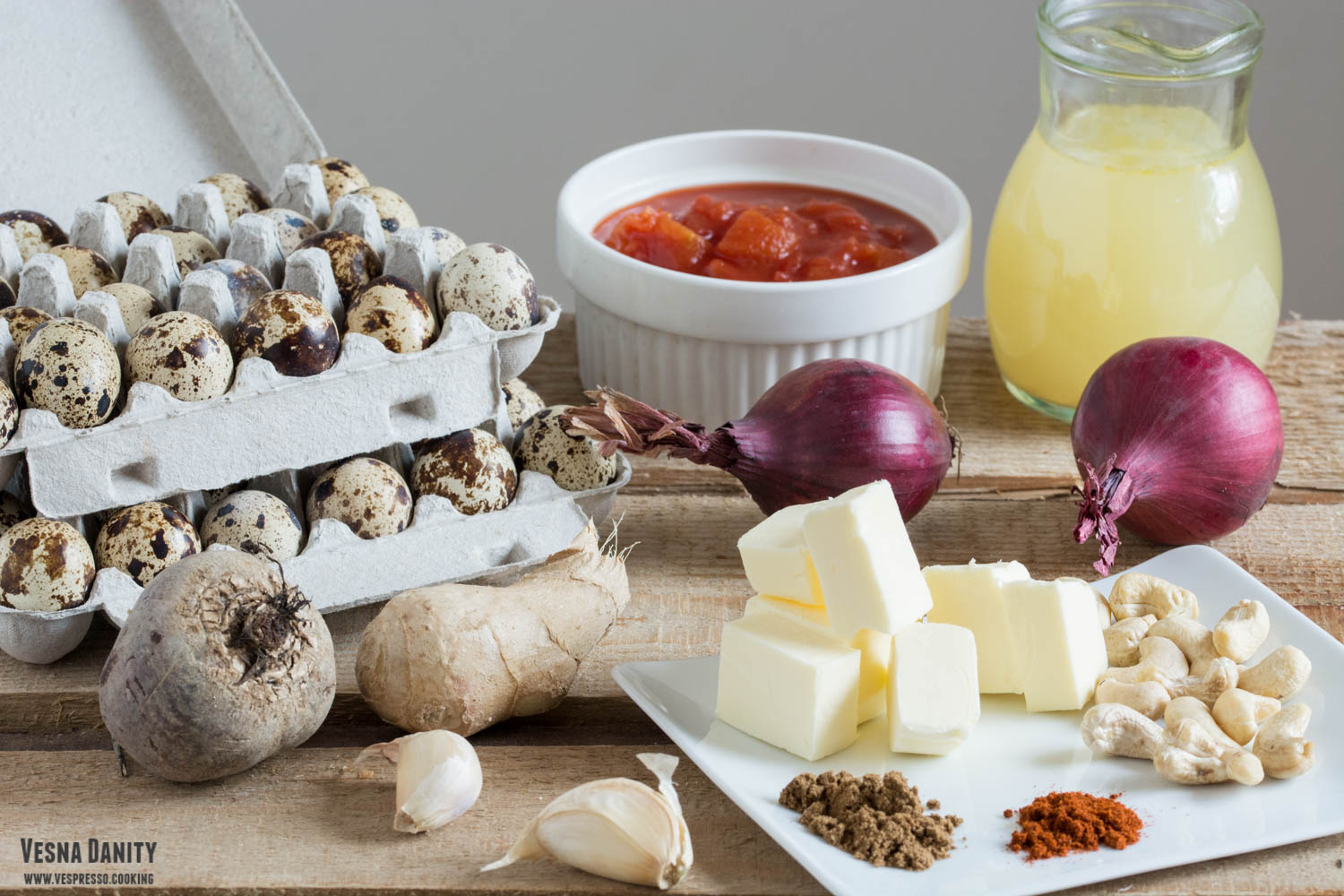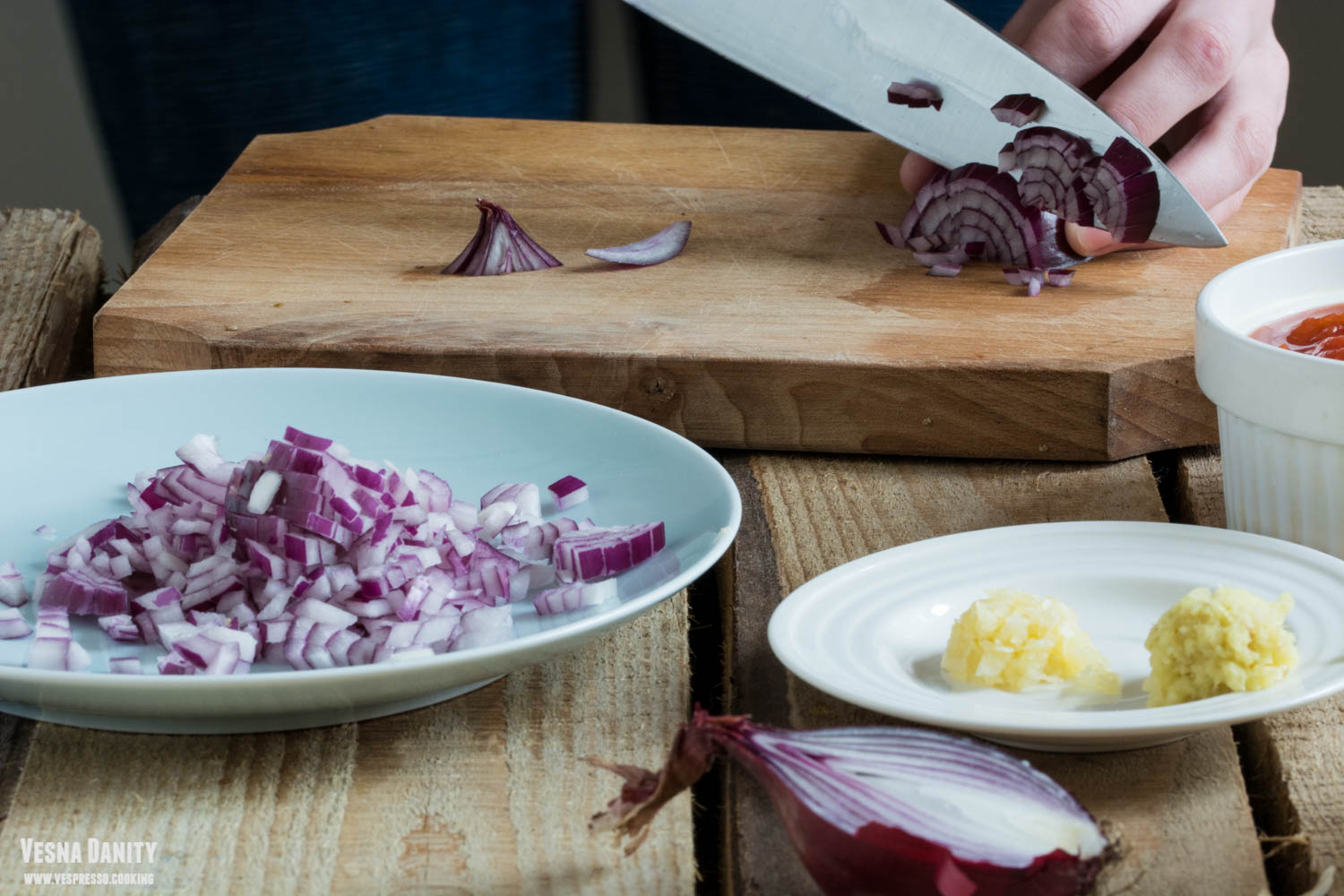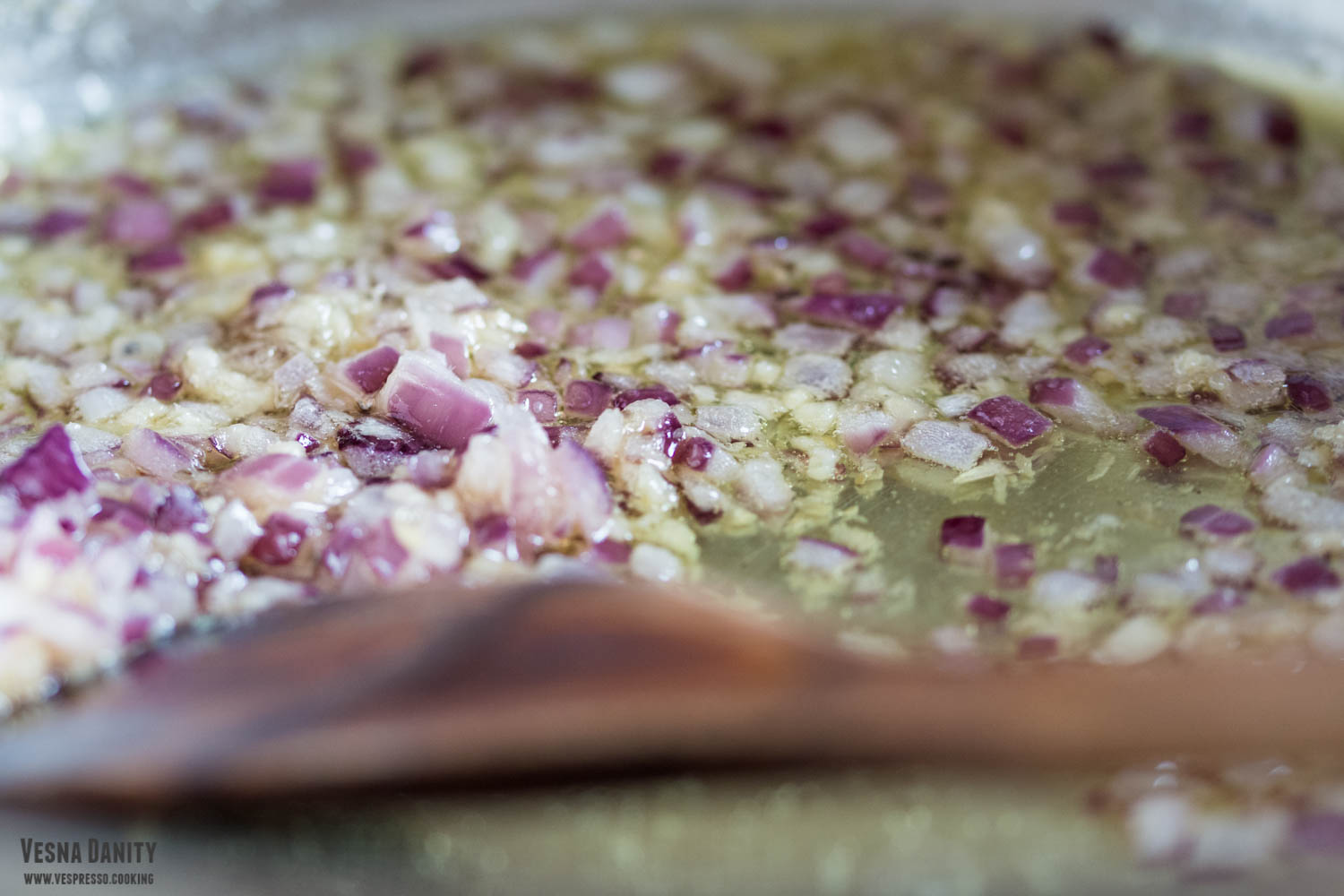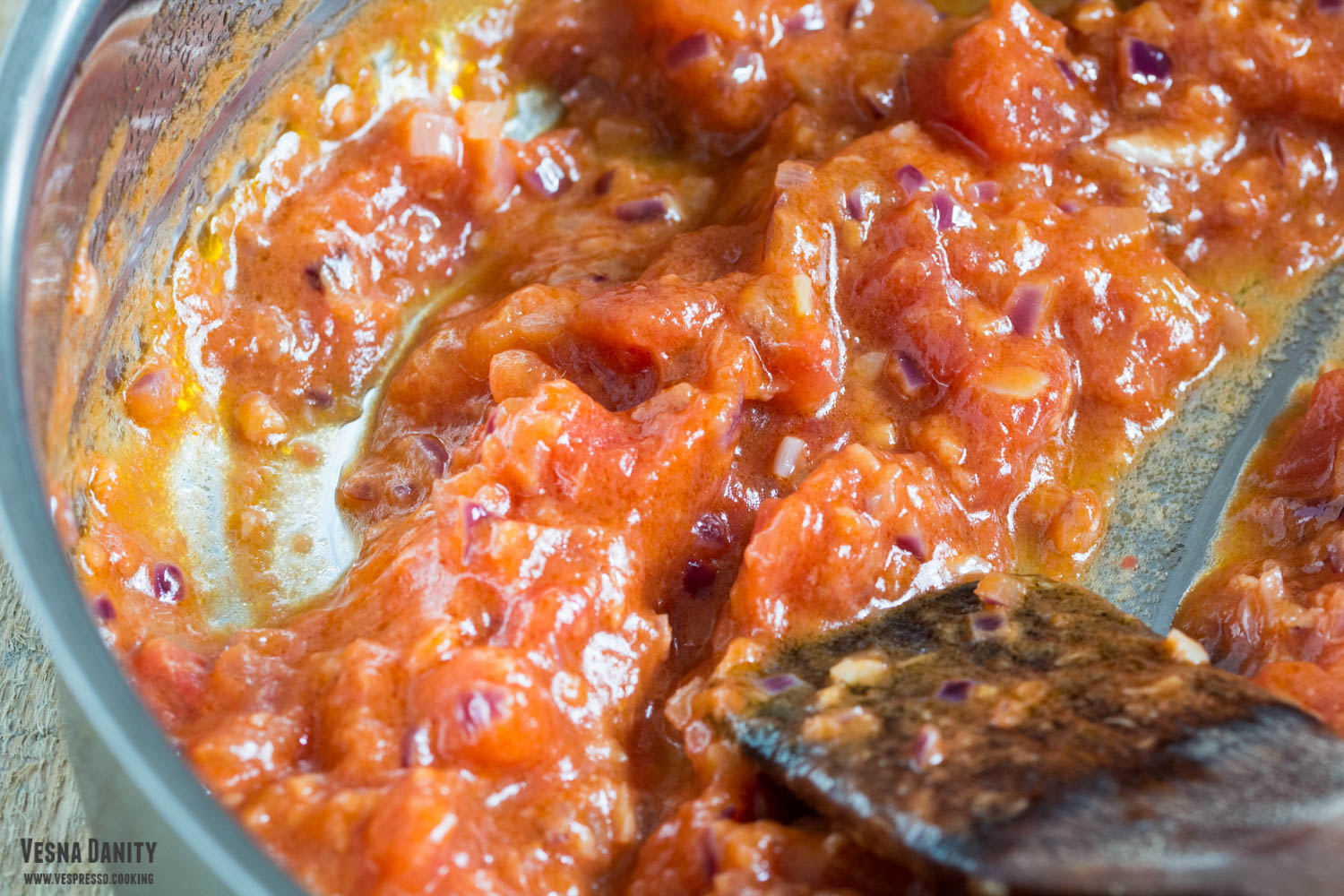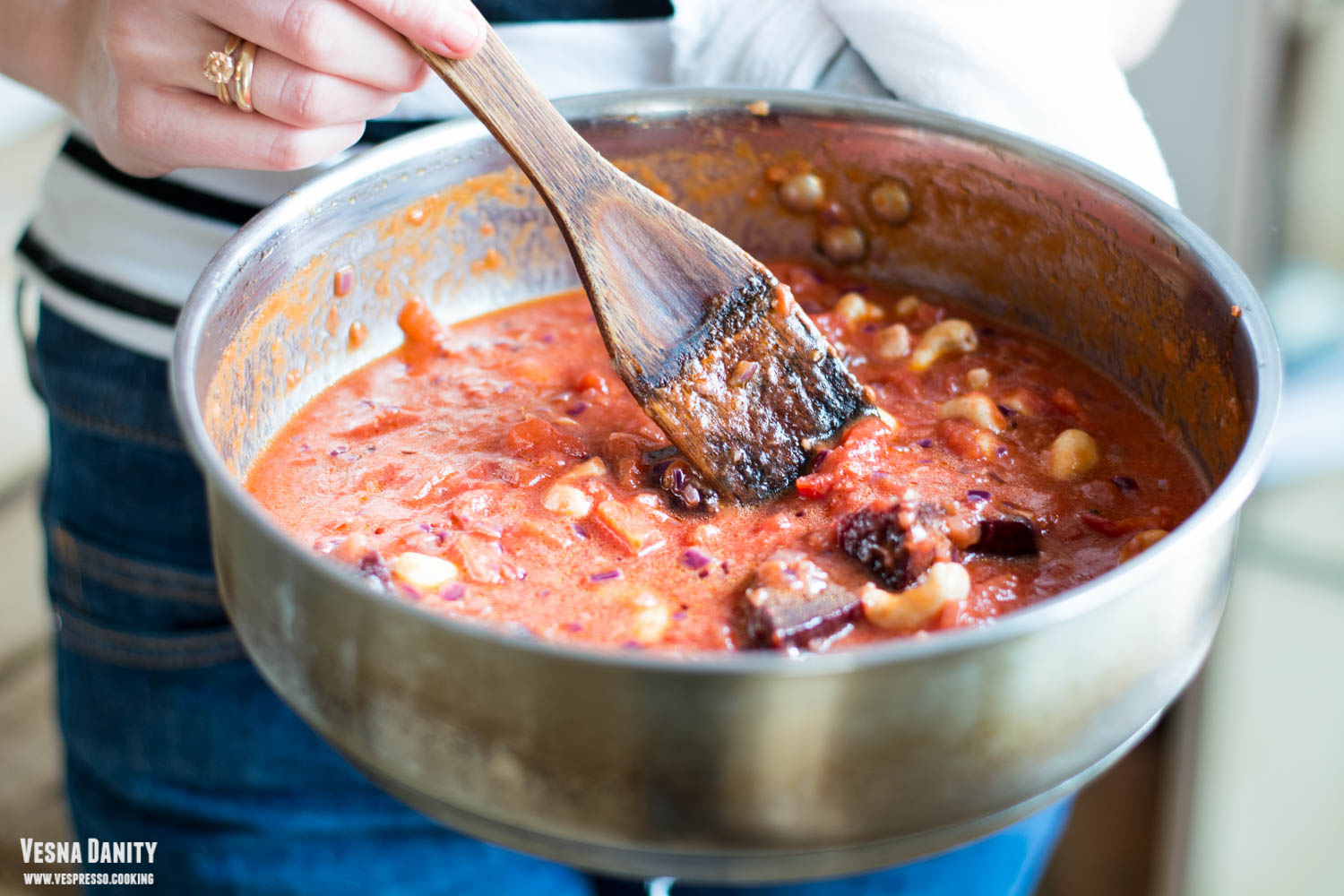 Method:
Wrap beetroot loosely in aluminium foil. Place it in the preheated oven at 400°F / 200°C (gas mark 6) for 20 – 25 minutes or until tender.
Place the cashew nuts in a bowl and cover them with warm broth.
Wash carefully the eggs, place them in a pot and cover with cold water. Place the pot on the stove and wait until the water starts to boil. Reduce heat to minimum and let eggs boil for 3 minutes. Drain eggs, let them cool in cold water and peel them.
Meanwhile melt the butter in a large saucepan over low heat. Add the ginger and the garlic and cook for about 1 minute. Add the onion and sautee it for about 10 minutes, or until soften. Add the tomatoes and cook for about 5 minutes stirring occasionally.
Peel the roasted beetroot and chop it. Place the onion mixture in a blender, add the beetroot, the cashews and the broth and pulse until smooth and creamy.
Clean the skillet, place it on the stove and heat 1 Tbsp olive oil over medium heat. Add the chili powder and the Garam Masala and stir for a few seconds. Add the sauce from the blender, 2 Tbsp of cream and the eggs. Simmer for 3-5 minutes.
Serve hot with Basmati rice or homemade naan.
Source: www.whiskaffair.com