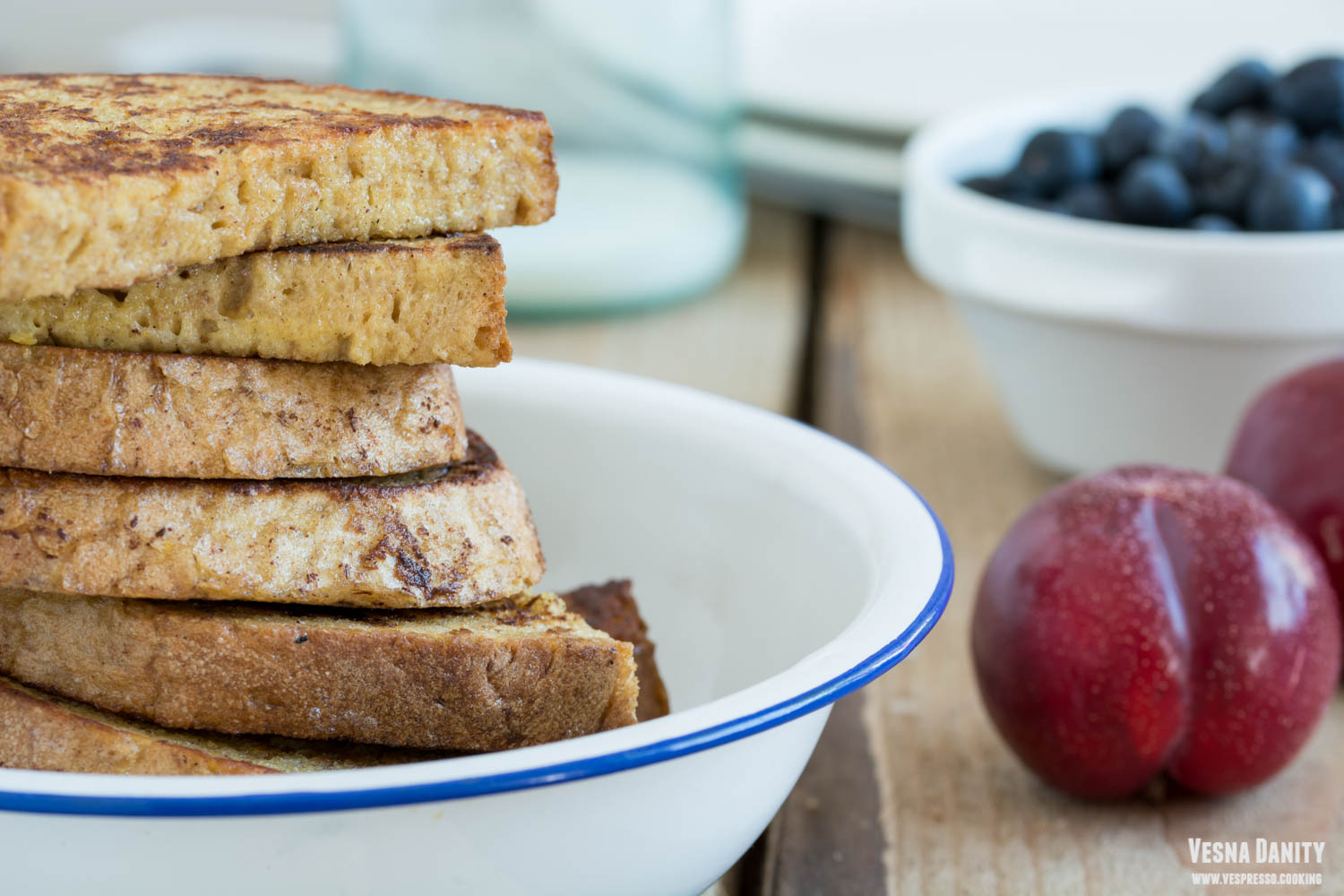 French toast (or Pain perdu) is an absolutely divine breakfast. It's nothing else but day-old bread soaked in a milk and egg mixture flavored with cinnamon and than fried in butter and served with honey and berries. I make this wonderful treat everytime I find myself in the position of throwing away stale bread. I find it fascinating how an unappealing slice of bread metamorphoses into something sublime.
For French toast I've used all sorts of bread, from plain white bread, to whole – wheat, focaccia, or ciabatta, from Romanian sweet bredt, babka or challah. I often use whole-wheat bread soaked in a flavorful egg, milk and brown sugar mixture. The fact that the bread is old gives the final product its fluffiness and keeps the slice together when soaked. If you have only fresh bread, you can always toast it in the oven for 10 minutes.
Why I love French Toast:
it's delicious
it's ready in less than 20 minutes
it's a wonderful way to recycle old bread
it's hearty
its made from available, budget-friendly ingredients
Ingredients (for 2 servings):
4 slices of day old bread
2 large eggs (120g)
½ cup milk (120ml)
2 Tbsp brown sugar (26g)
¼ tsp cinnamon
1 tsp vanilla extract
a pinch of nutmeg
a pinch of salt
2 Tbsp of butter (30g)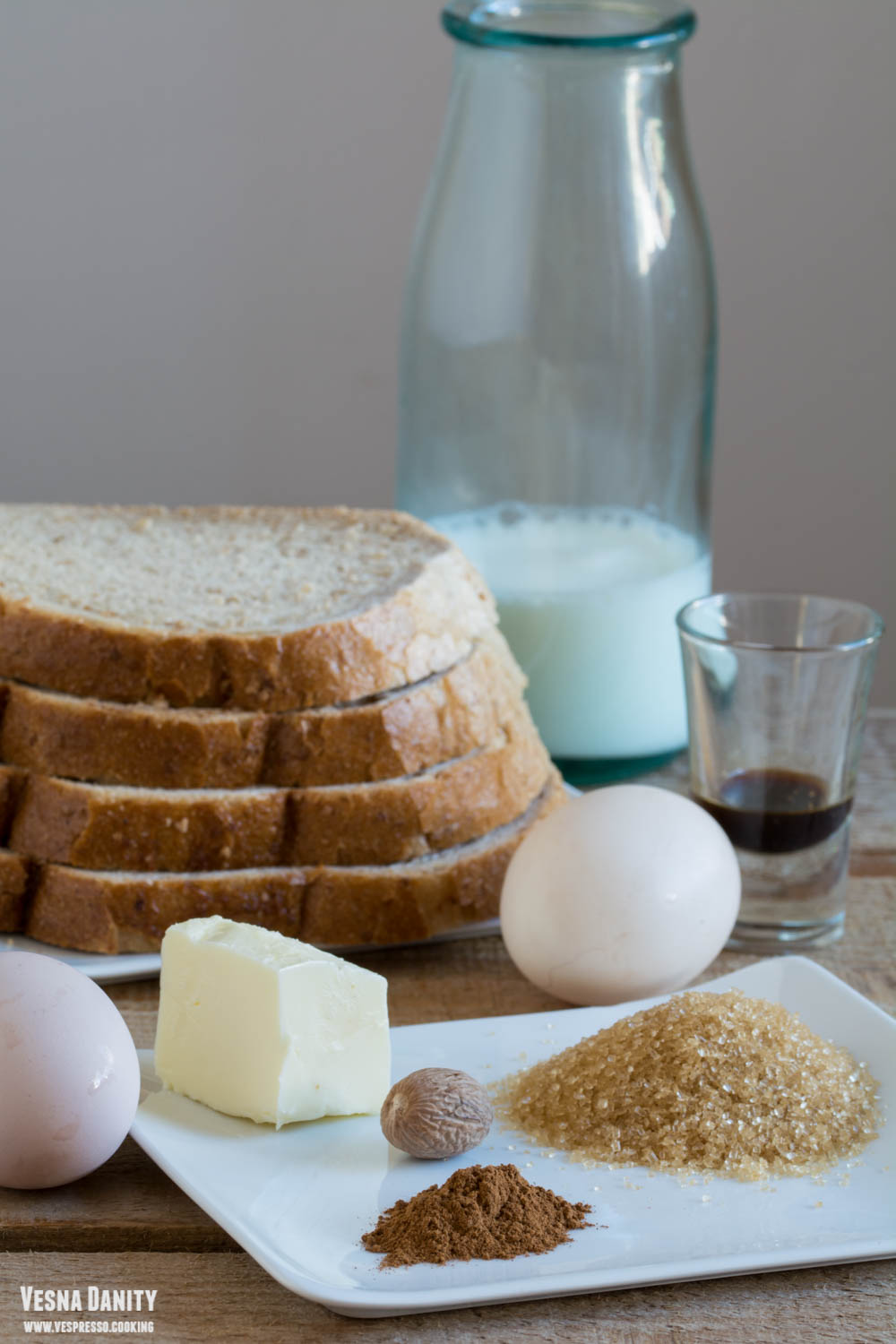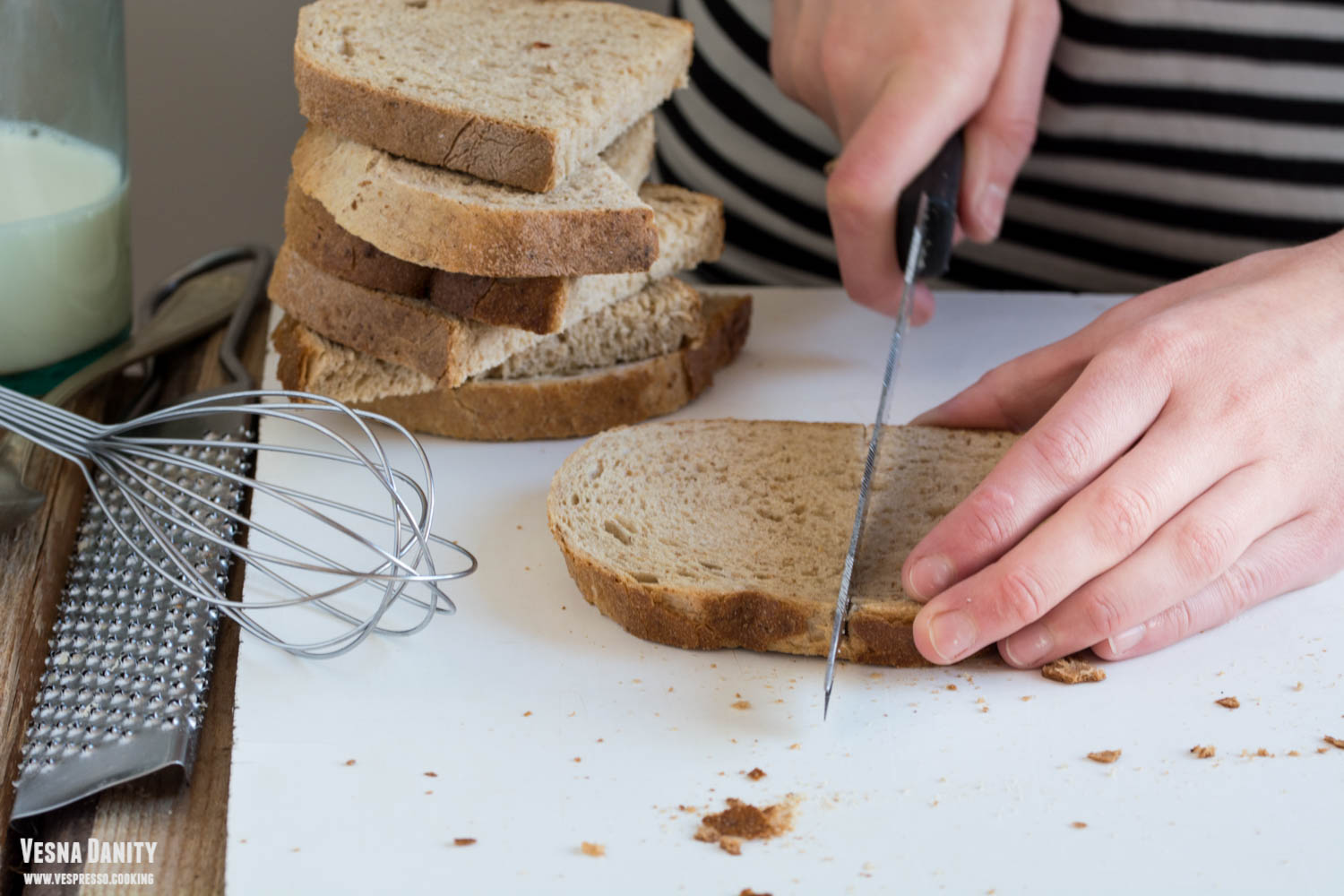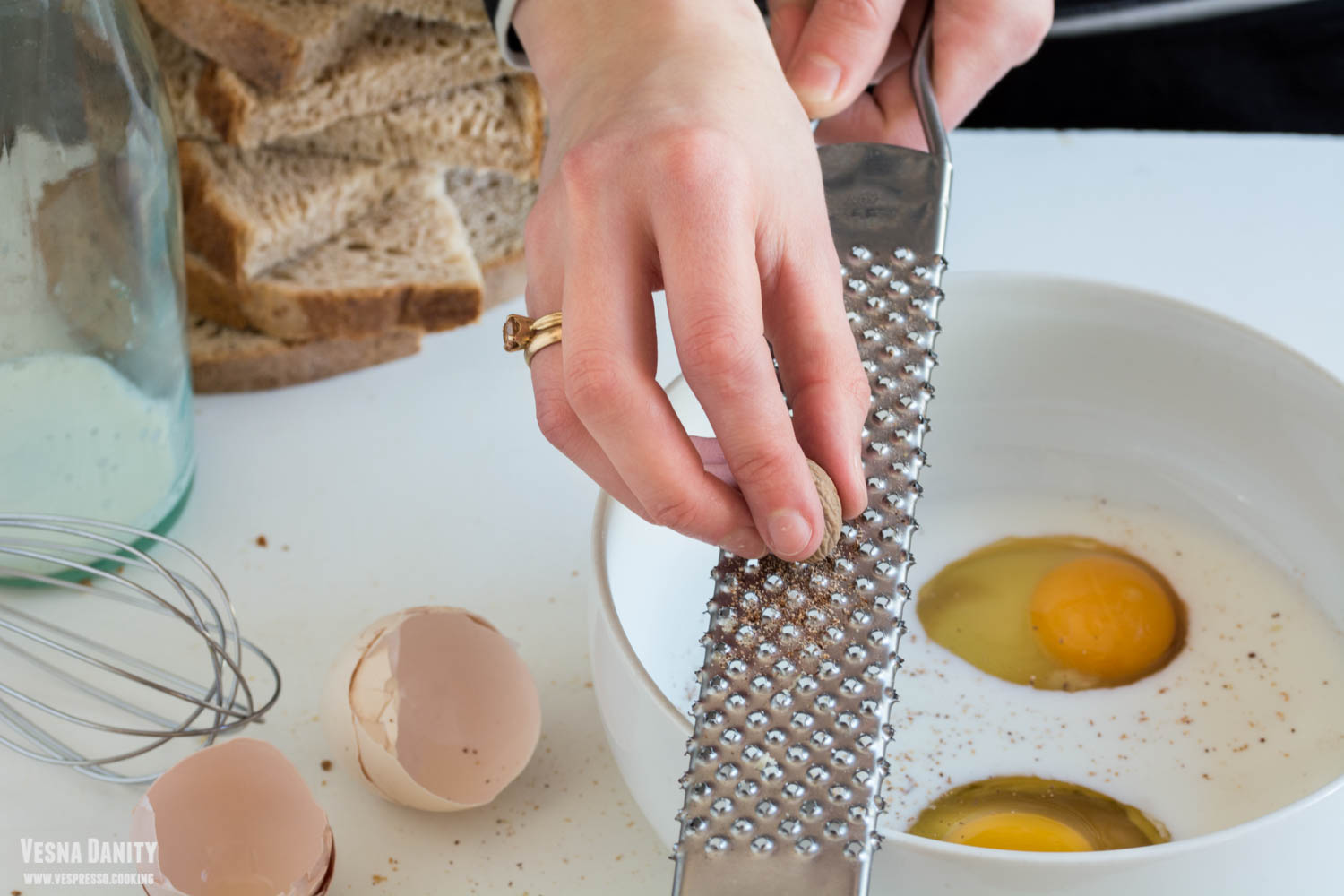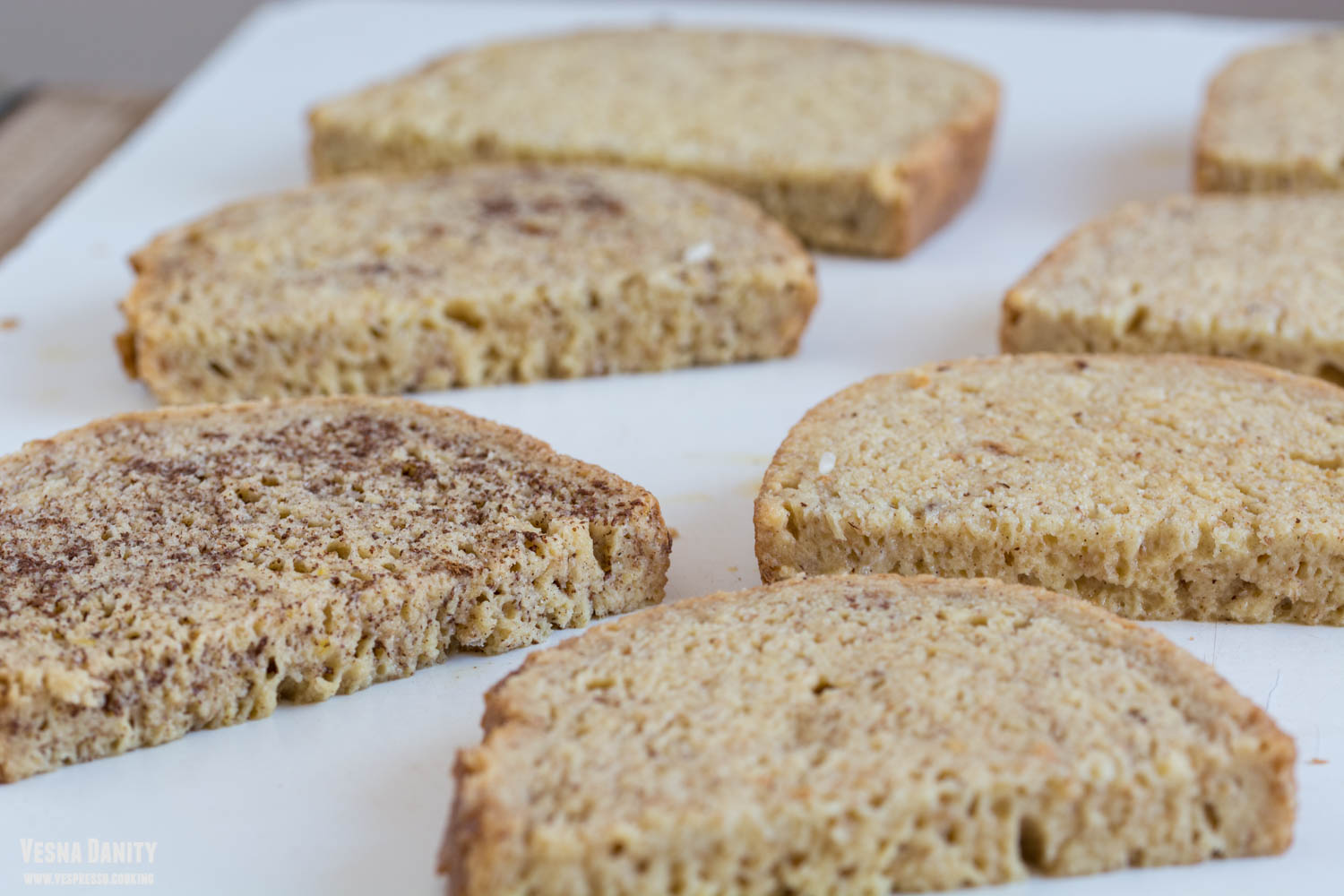 Cut the slices of bread in half. If the bread is fresh, toast it in the oven at high temperature for 10 minutes.
In a large bowl combine the eggs with milk, sugar, salt, vanilla extract, cinnamon and nutmeg.
Melt the butter in a skillet over medium heat.
Soak each slice of bread in the egg mixture, place them in the skillet and fry them about 3 minutes on each side or until golden brown.
Serve immediately with honey and fresh fruits (I used blueberries and plums).