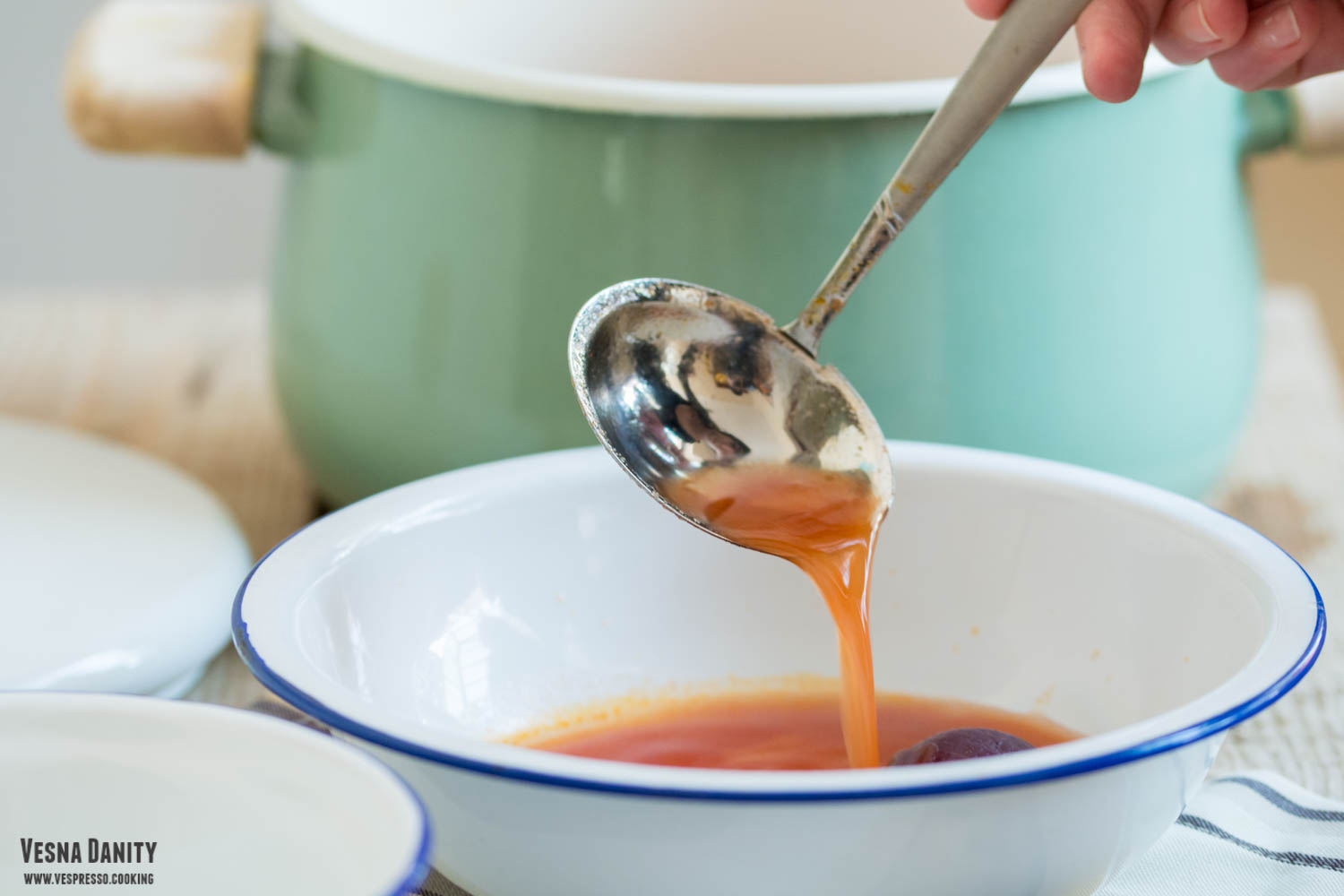 Tomato soup with smoked sausage and poached eggs, a rustic soup with a great flavor profile. Nothing reminds me of my childhood more than this soups. It's the soup of those sore – throat mornings and it's the soup of those long days of July. It's definitely a soup of contrasts, the refreshing tomato juice, the fragrance of the basil, the earthiness of the shallot and the smoked sausage. The perfect geometry of the homemade square noodles and the imperfect beauty of the poached egg.
Why I love tomato soup with smoked sausage and poached eggs:
it's simply delicious, it's hearty and fragrant
it's ready in less than 30 minutes
it prepares almost by itself
it takes about 5 budget-friendly ingredients
it's great all year round
Ingredients (for 4 servings):
500ml tomato juice (preferably homemade)
500ml chicken or vegetable broth
500ml water
2 shallots or 2 small red onions
1 sprig of fresh basil
4 pieces of smoked sausage (80g)
4 fresh eggs (fresh eggs keep their shape together while poaching)
40g homemade lascute (or other small pasta)
½ – 1 tsp of sugar
salt and pepper to taste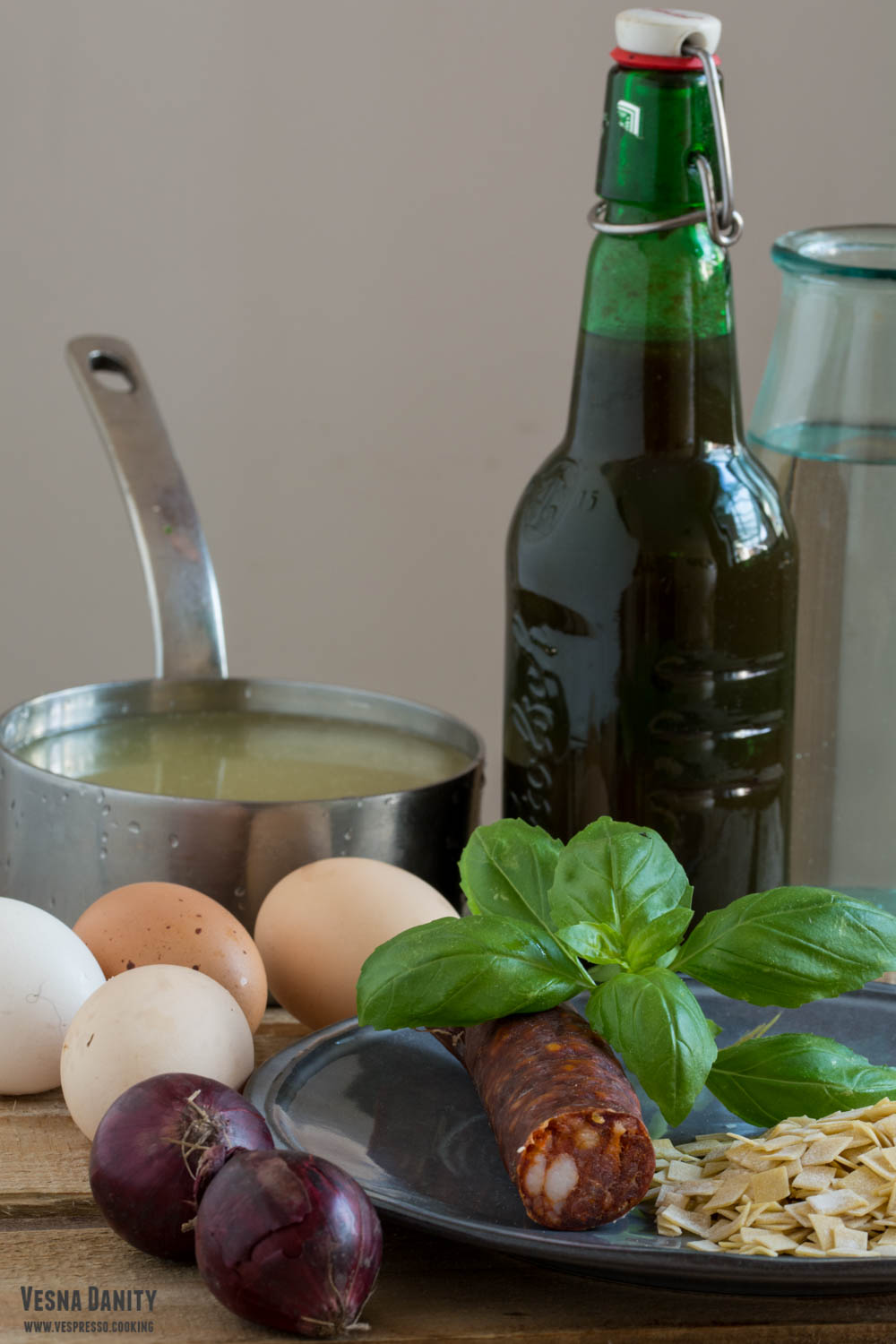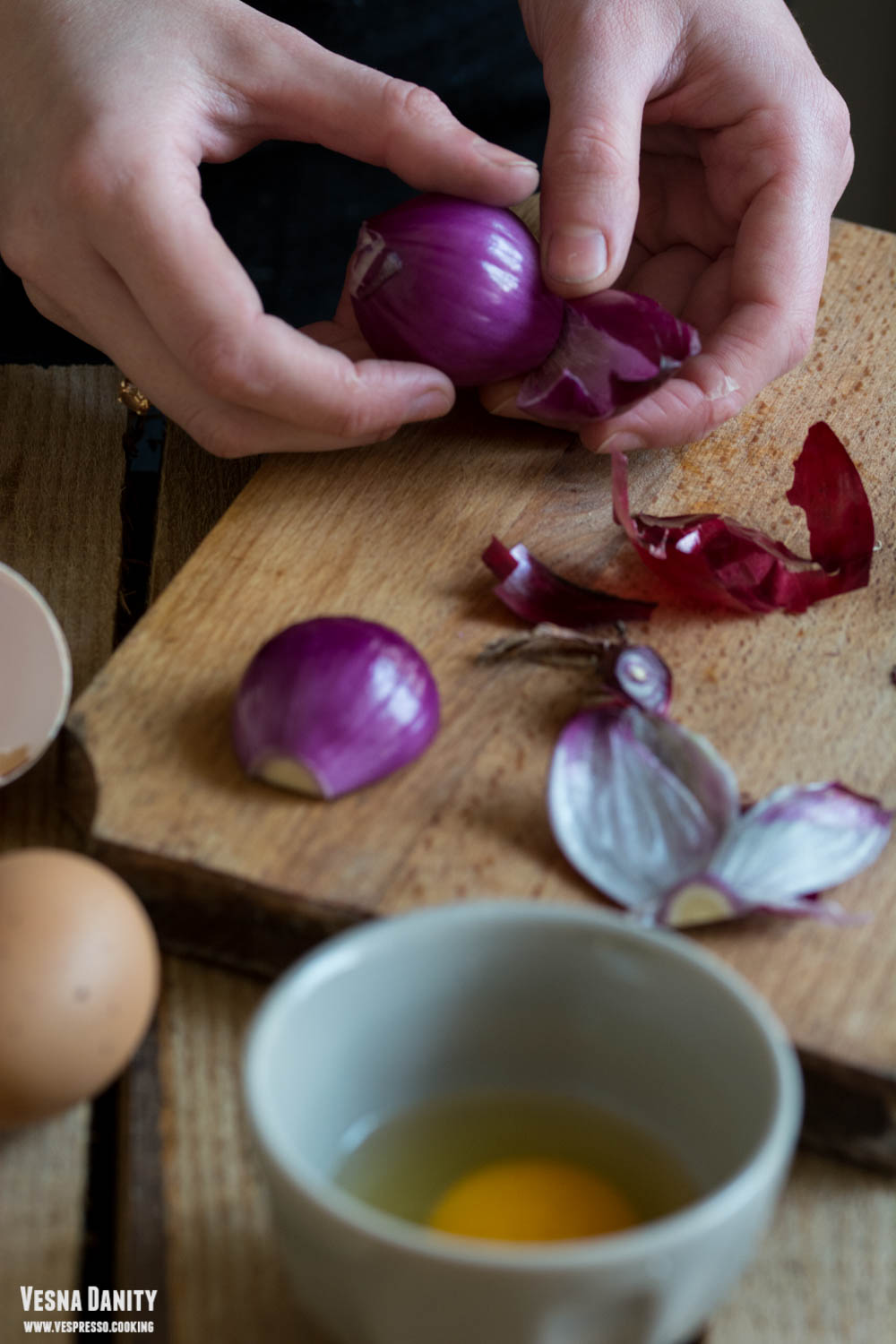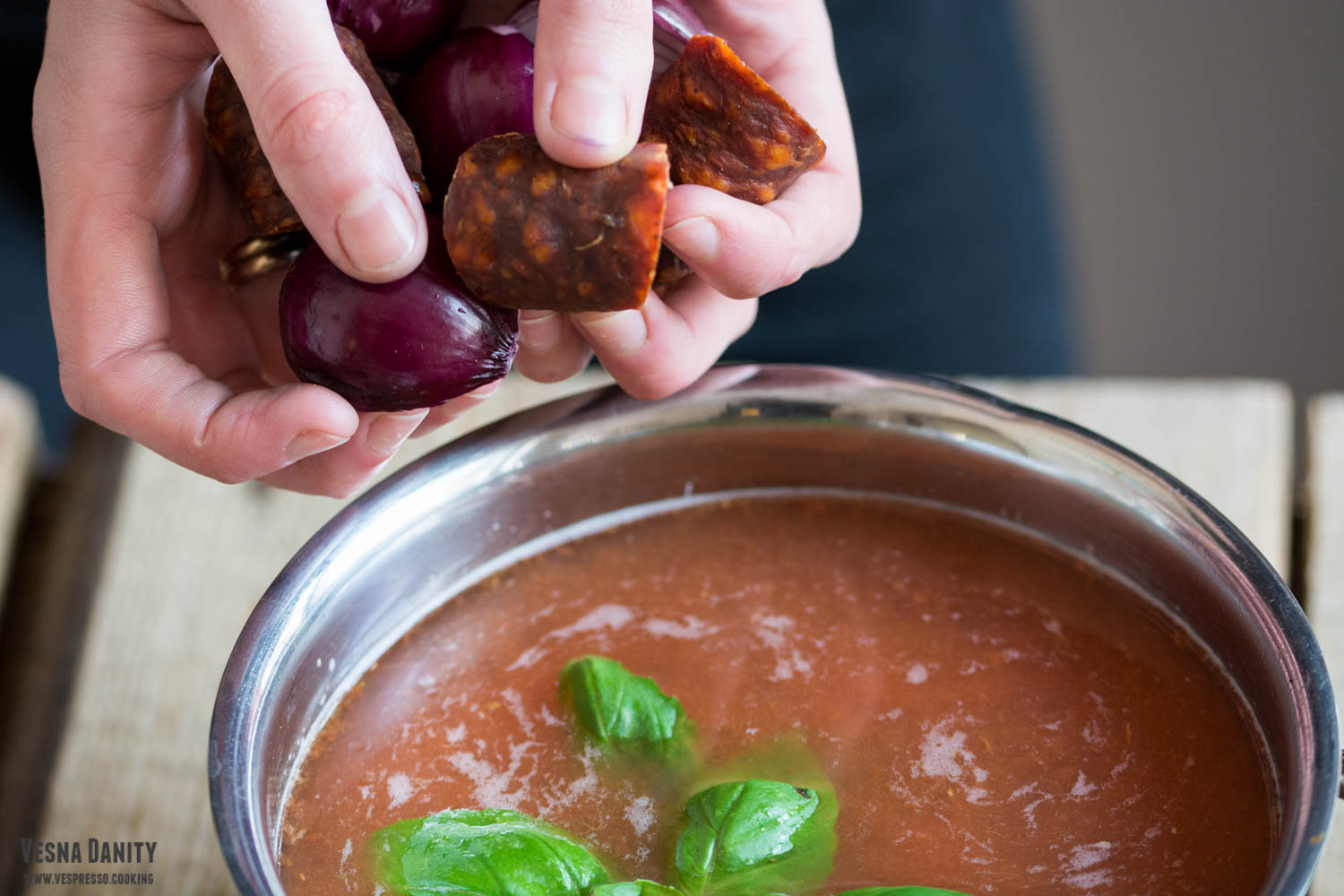 Method:
Take a large saucepan and add the broth and the tomato juice. Fill the bottle with water and add the water (together with the tomato residue) to the pot. Bring the liquid to a boil over high heat.
Cut the sausage in 4 smaller pieces. Halve the onions and peel them.
Add the sausage, basil, shallot halves and sugar, lower the heat to minimum and simmer for 25 minutes.
After 25 minutes take a small bowl and crack an egg in it. Take a spoon, make a circular movement in the soup (to give it a swirl) and drop the egg. Proceed the same with the remaining eggs.
Add the noodles and boil them uncovered for 3 minutes. As soon as they start rising at the surface, begin testing them for doneness. They are ready when they are still "al dente", as the residual heat of the pot will continue cooking them.
Divide the soup between four bowls and add in each bowl a sausage, half of a shallot and a poached egg.