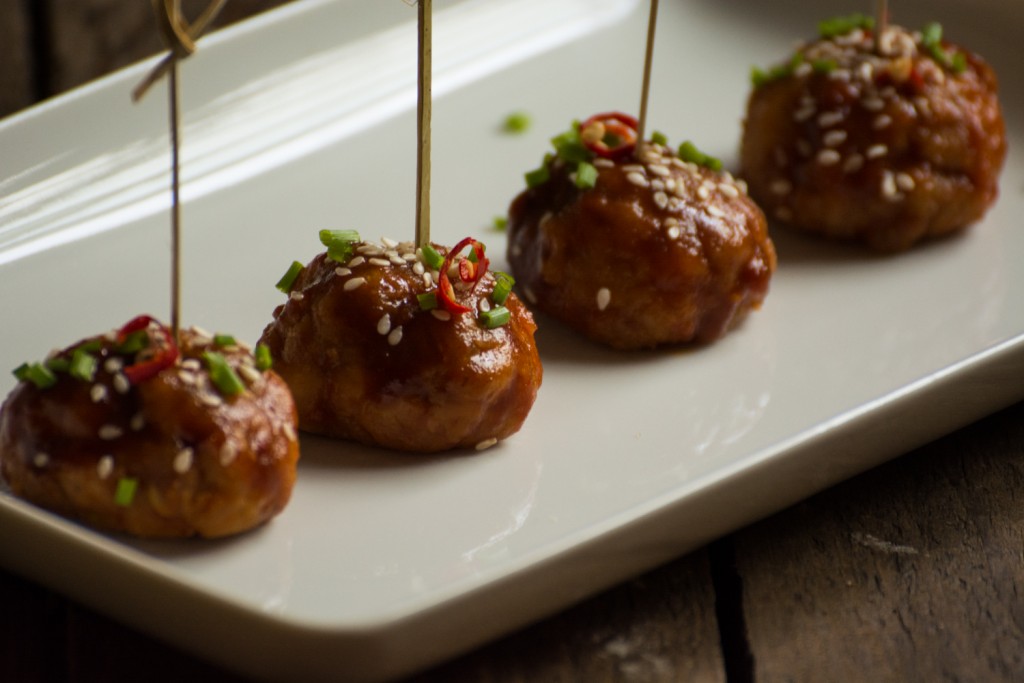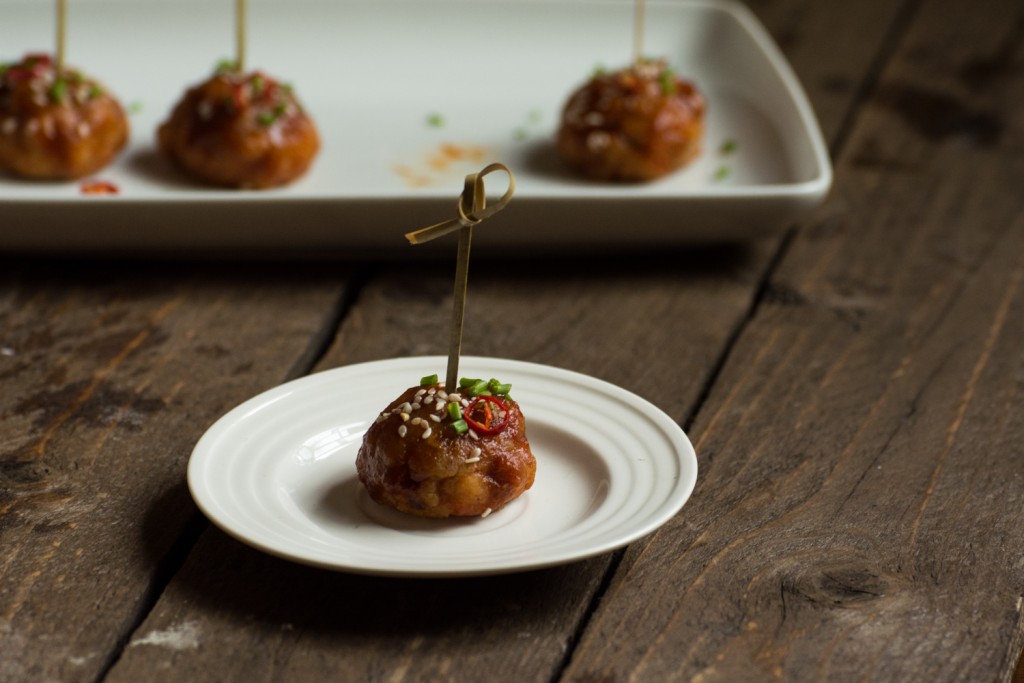 I cannot picture a really big family gathering without a platter of meatballs. I strongly believe that the recipe of meatballs is the most adjustable recipe in the world. You can add almost anything you find in your pantry and the result is still delicious. I remember that my grandmother had 3 recipes: one from her mother, one from her in-laws and one from a Hungarian cooking show, even though she didn't understand a single word in Hungarian. Surprisingly enough, the third recipe would turn out absolutely spot on every single time.
My version of meatballs is both delicious and healthy. My spicy chicken meatballs are baked in the oven and glazed with a delicious sweet and sour sauce.
Ingredients:
½ kg ground chicken
2 Tbsp soy sauce
1 tsp sesame oil
1 tsp minced ginger
1 minced garlic clove
1 chopped scallion
1 chopped fresh chilli
3 Tbsp whole wheat flour
1 egg white
salt and pepper to taste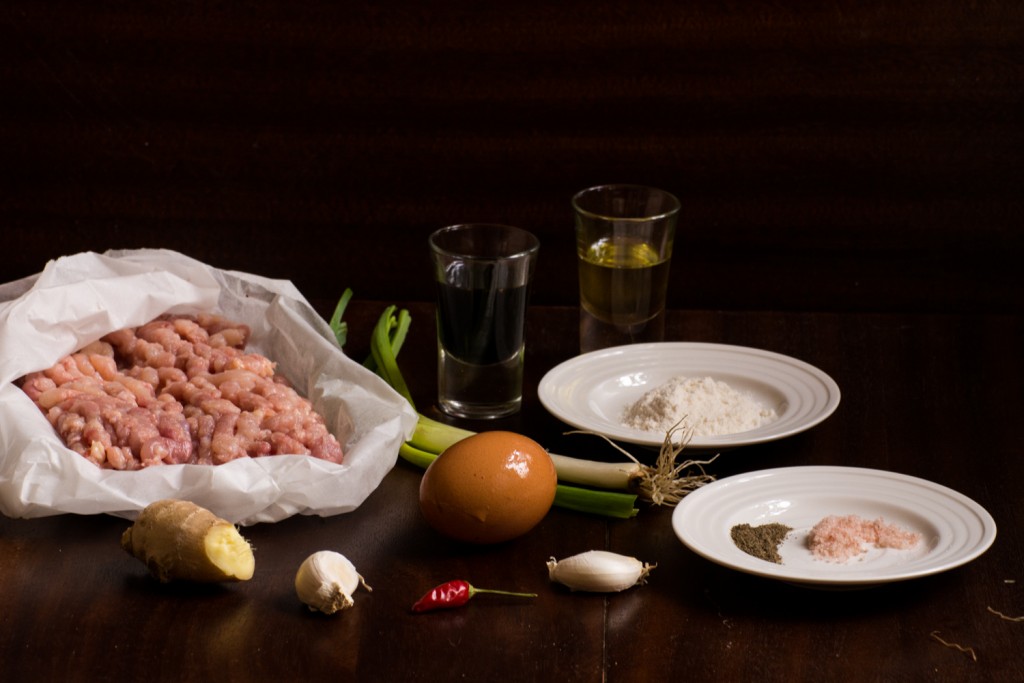 Method:
I preheated the oven at 375°F/190°C (gas mark 5).
In a large mixing bowl I mixed together all the ingredients above.
I formed one meatball and I cooked it in a frying pan, just to make sure I have the right taste. In my case, I added some salt and a splash of soy sauce.
I mixed all the ingredients again and divided the mixture into 20 meatballs.
The mixture was sticky, so I powdered each meatball with flour.
I baked them in a tray for 25 minutes.
Glaze
Ingredients:
4 Tbsp tomato sauce / ketchup
2 Tbsp packed brown sugar
2 Tbsp lemon juice
1 Tbsp soy sauce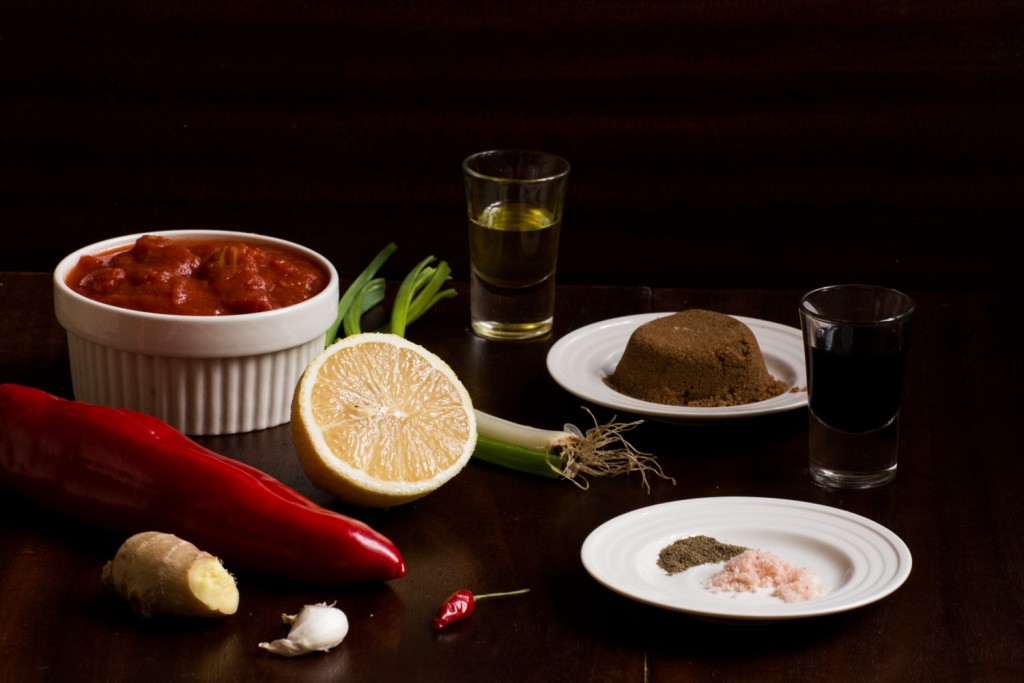 Method: I mixed together all the ingredients until combined.
I used homemade tomato sauce. For the sauce I heated 1 tsp sesame oil on medium heat. I added 1 tsp of minced ginger and one minced garlic clove and cooked until fragrant. I added one can of chopped tomatoes and cooked the mixture for 15 minutes. I added one grilled bell pepper and cooked for another 5 minutes. I removed sauce from the stove, I added salt, pepper and 1 Tbsp soy sauce and blended until smooth.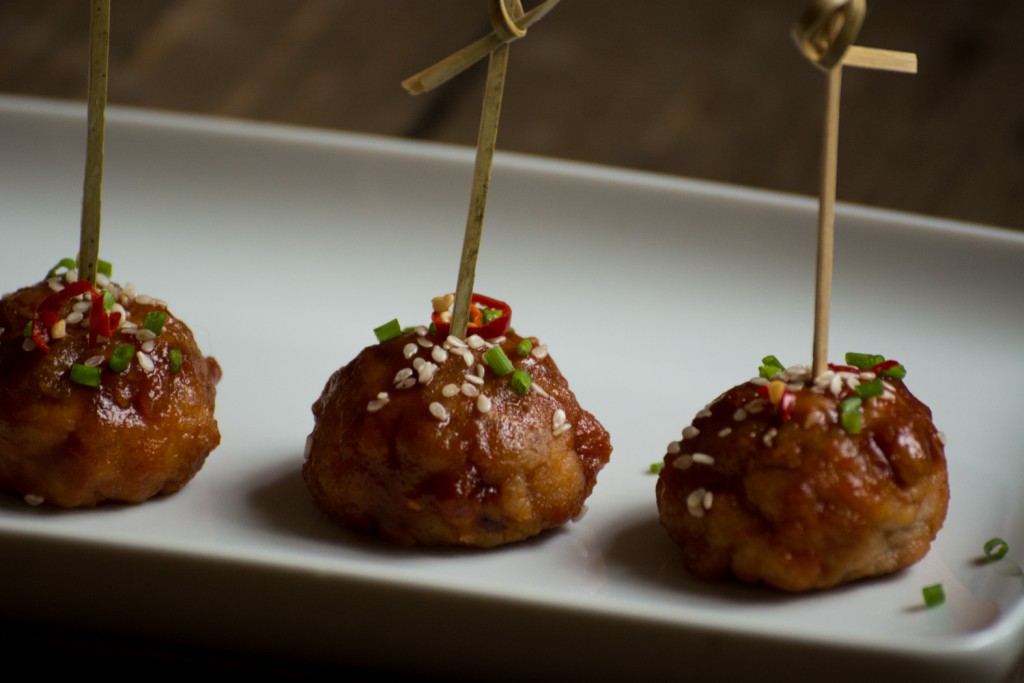 Source: www.spoonforbakon.com