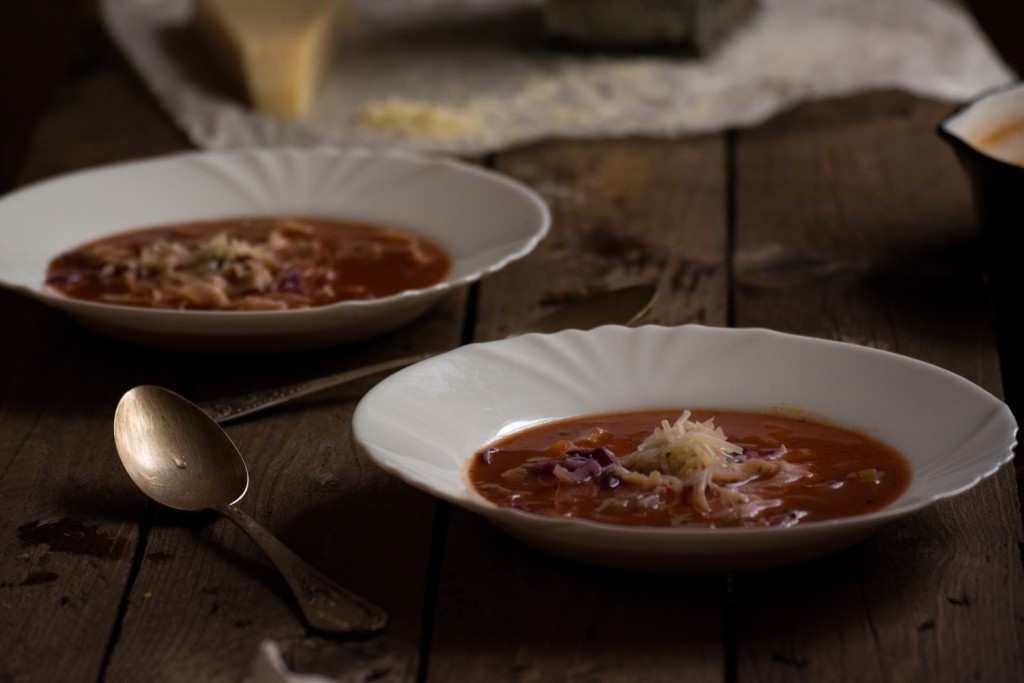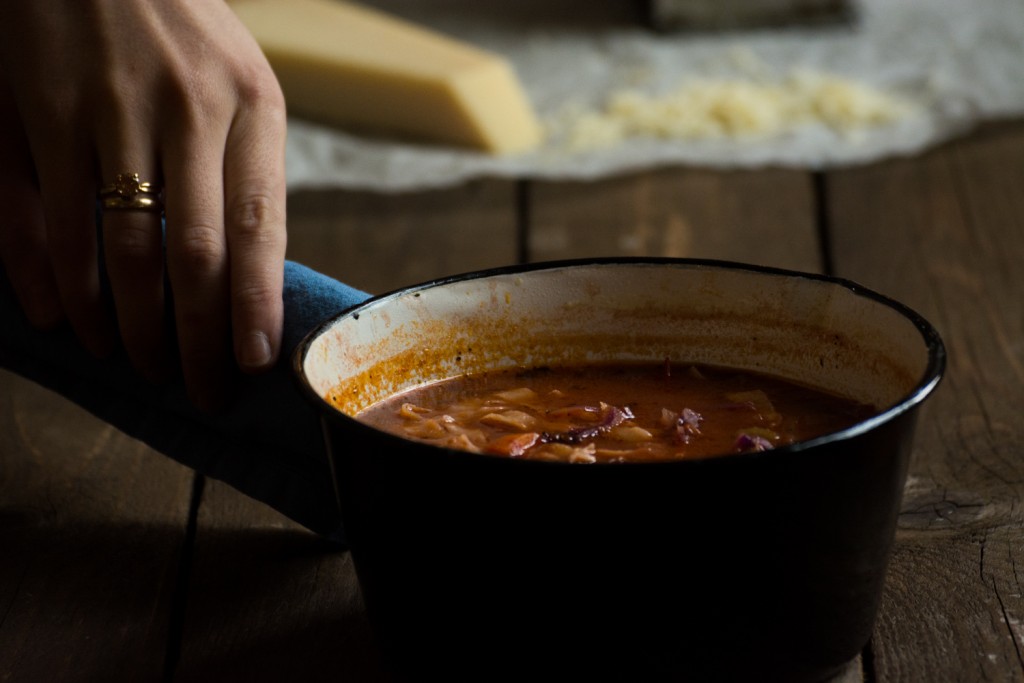 Minestrone is a soup of Italian origin made with seasonal vegetables and pasta or rice. This soup often contains tomatoes, carrot, celery, onion and beans. It's such a lovely and heart-warming soup. And the great part is that there's no recipe for this amazing soup, so the sky is the limit… It is thick. It is tasty. It is… perfect.
Ingredients:
1 chopped onion
1 chopped carrot
2 chopped stalks of celery
2 Tbsp olive oil
4 garlic cloves
1 tsp dried basil
1 tsp dried oregano
800g chopped tomatoes
1 700 ml chicken broth
1 + ½ cups chopped red cabbage
1 can kidney beans
200g pasta of your choice ( I used homemade basil tagliatelle)
4 Tbsp grated parmesan cheese
salt and pepper
Method:
In a large pot heat olive oil over medium heat. Add onion, carrot and celery and cook for 3 minutes or until onion becomes translucent.
Add mince garlic and dried herbs (basil and oregano) and cook until garlic is fragrant.
Add tomatoes and chicken broth, reduce temperature, cover with a lid and cook for 10 minutes.
Add chopped cabbage and cook for another 15 minutes.
Add kidney beans and pasta and cook until the pasta is tender.
Serve hot with olive oil and grated parmesan cheese.
Souces: www.wikipedia.com, www.foodnetwork.com