Sometimes I crave healthy food. That was a white lie. I never crave healthy food. When I was a child, I used to find healthy food quite unappealing. Now I'm just trying (very hard) to find that balance between tasty and nutritious.
I never liked bulgur. It's healthy (reach in protein, fiber and iron)… I know. But it's also weird and bland. At least this is what I thought until about a year ago, when I learnt how to cook and season it properly.
Arugula bulgur salad
Ingredients:
• ½ cup bulgur
• 1 cup water
• 10 cherry tomatoes
• a handful of arugula
• ¼ cup pomegranate seeds
• 2 Tbsp chopped scallions
• 1 Tbsp chopped basil
• 1 tsp tahini
• 2 Tbsp lemon juice
• 4 Tbsp olive oil
• ½ tsp salt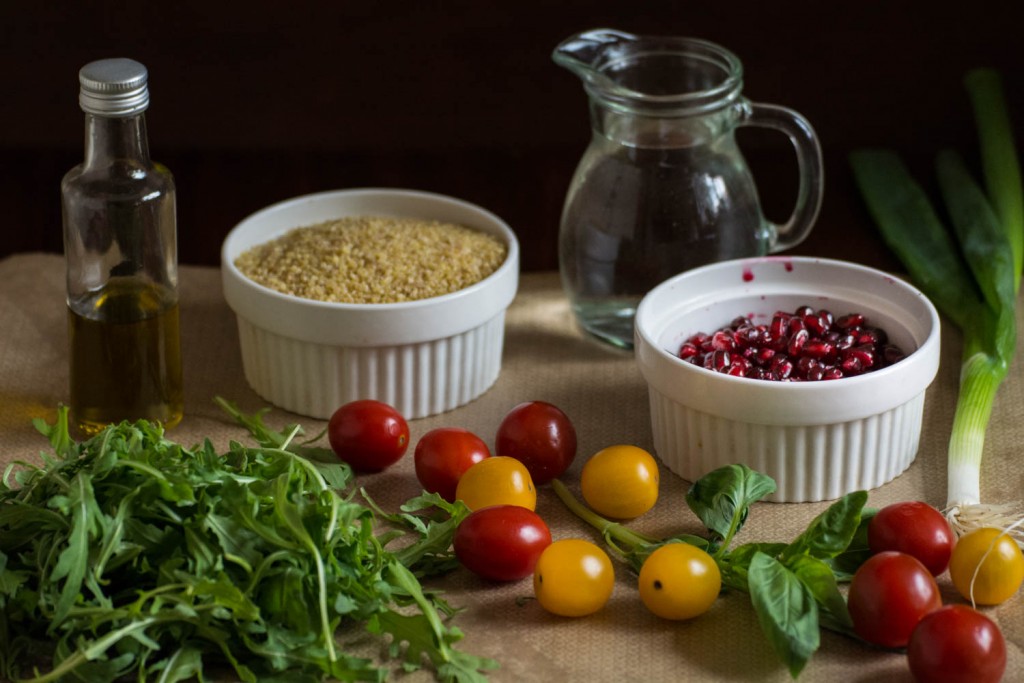 Method:
1. Place bulgur in a bowl and add 1 tsp of salt, 1 Tbsp of olive oil and pour over 1 cup of boiling water. Cover the bowl with aluminium foil and leave aside for 20 minute.
2. Cut tomatoes in quarters, lay them on a tray and put them in the preheated oven at 220°C (gas mark 7).
3. After 20 minutes fluff bulgur with a fork.
4. Add tomatoes, pomegranate seeds, arugula, scallions, basil and add dressing (obtained by combining remaining olive oil, lemon juice and tahini).
Poached salmon
Ingredients:
• 2 salmon fillets
• ½ cup water
• ¼ cup dry white wine
• ¼ onion (chopped)
• 2 garlic cloves
• herbs (I used thyme, basil and sage)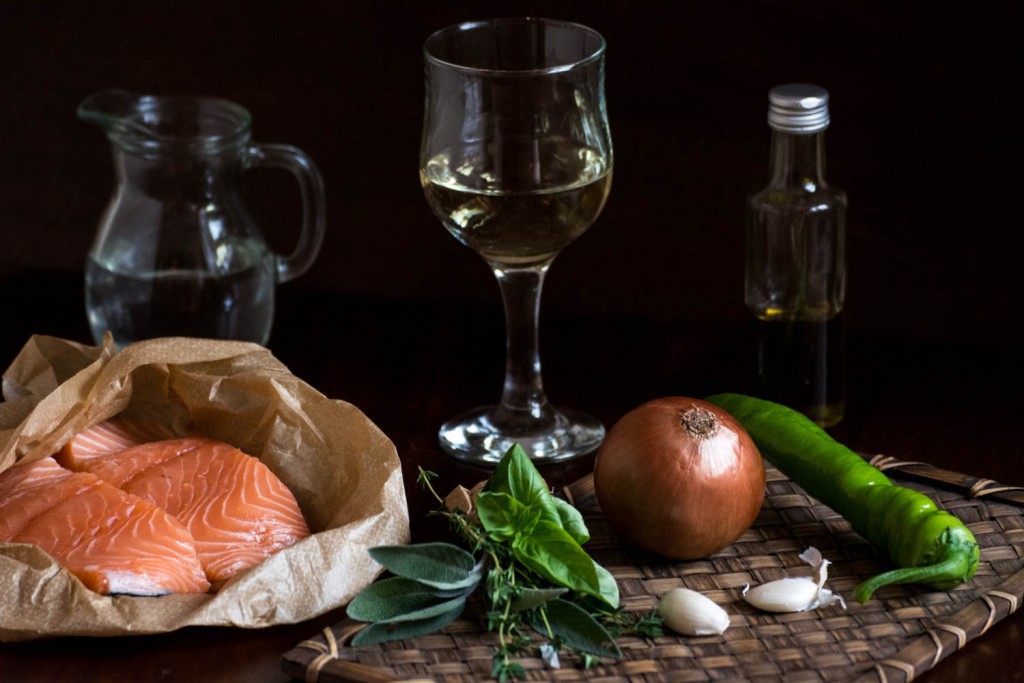 Method:
1. Put in a skillet onion, garlic, herbs, water and wine and bring to a boil on medium heat.
2. Pace salmon (skin-side down) and cover with a lid.
3. Poach on low heat for 10 minutes or until thermometer inserted into center of fillet registers 131°F / 55°C.