This divine cake has two layers: a vanilla-flavored fluffy sponge and a buttery cinnamon topping. It is such a lovely cake, extremely easy to make and incredibly tasty. I served this amazing cake with a delicate and fragrant grape-walnut compote, which I prepared while the cake was in the oven.
Crumb cake:
Ingredients (9 servings):
base:
145g white flour
¾ tsp baking powder
¼ tsp baking soda
¼ tsp salt
70g butter (at room temperature)
100g white granulated sugar
1 large egg (at room temperature)
1 tsp vanilla extract
60ml milk
60g sour cream
topping:
130g white flour
55g brown sugar
45g white granulated sugar
¼ tsp cinnamon (½ tsp if you really love cinnamon)
¼ tsp salt
85g butter (melted)
Method:
Prepare the crumb layer. Mix together melted butter, sugar (white and brown), cinnamon and salt and stir to combine. Add flour and mix well until incorporated (picture). Refrigerate until the base is ready.
In a bowl mix together the ingredients (flour, baking powder, baking soda and salt). In another bowl mix together wet ingredients (milk, sour cream and vanilla extract).
In another bowl (a third one) cream together butter and sugar (for about 5 minutes). Add egg and mix until smooth and creamy.
Add 1/3 of the dry ingredients to the butter mixture and stir until just combined, then add ½ of the wet ingredients and mix. Repeat until all the ingredients are incorporated.
Pour batter into a parchment paper-lined tray (I used a 23×23 cm tray) and scatter crumbs over the base. Bake in the preheated oven at 350°F/175°C (gas mark 4) until the toothpick inserted into the center comes out clean (I baked mine for 35 minutes).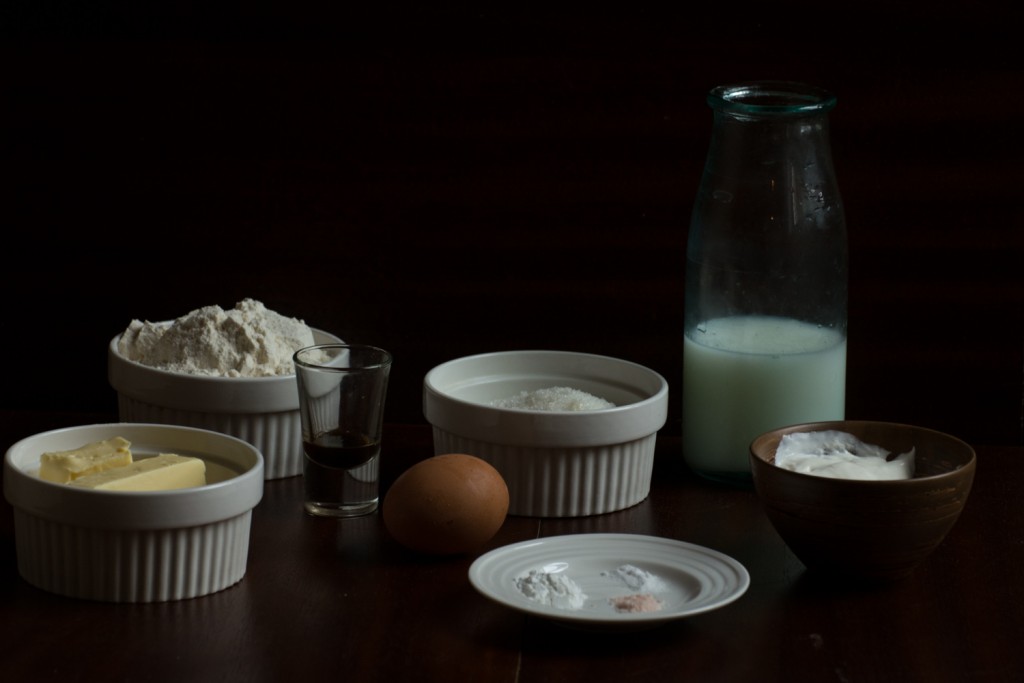 Grape and walnut compote
Ingredients:
500g rose grapes (halved and deseeded)
50g walnuts
2 Tbsp butter
2 Tbsp brown sugar
2 Tbsp water
4 Tbsp red wine (semi-sweet)
1 cinnamon stick
1 Tbsp lemon juice
¼ tsp salt
Method:
In a large pot mix together grapes, walnuts, butter, sugar, cinnamon and salt and stir on low heat until the butter and sugar have melted (about 5 minutes).
Add water and wine and boil on low heat, uncovered for 20 minutes.
Remove grapes and walnuts from the pot and boil the wine syrup, on medium-high heat until reduced by half (about 5 minutes).
Add grapes and walnuts to the pot, add salt and lemon juice and stir to combine. Leave aside to cool.
I served this fragrant compote with crumb cake and fresh raspberries.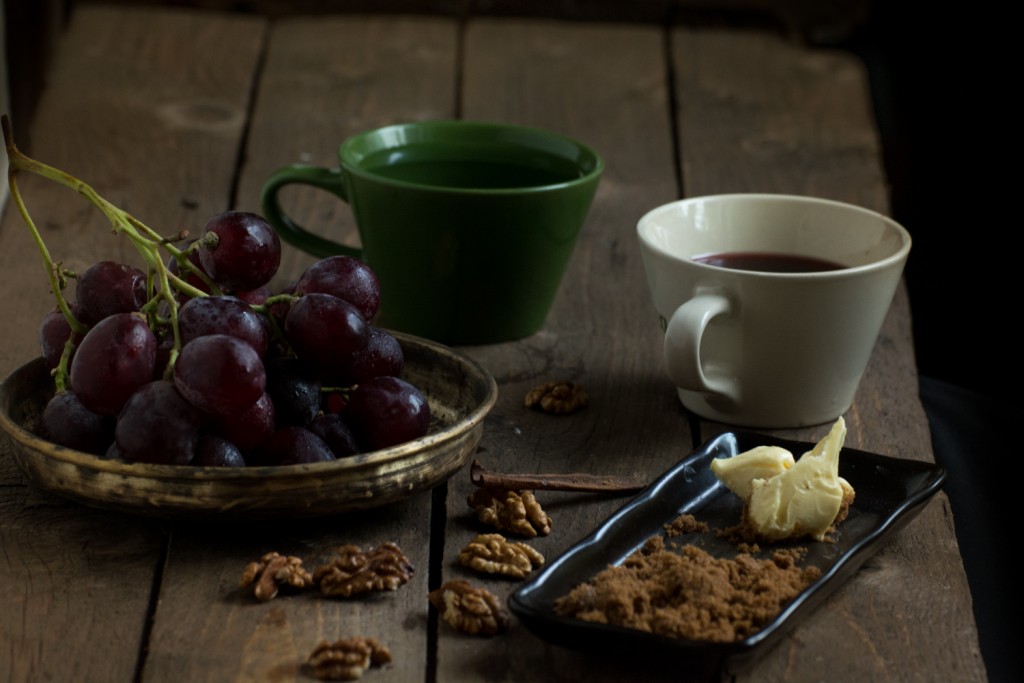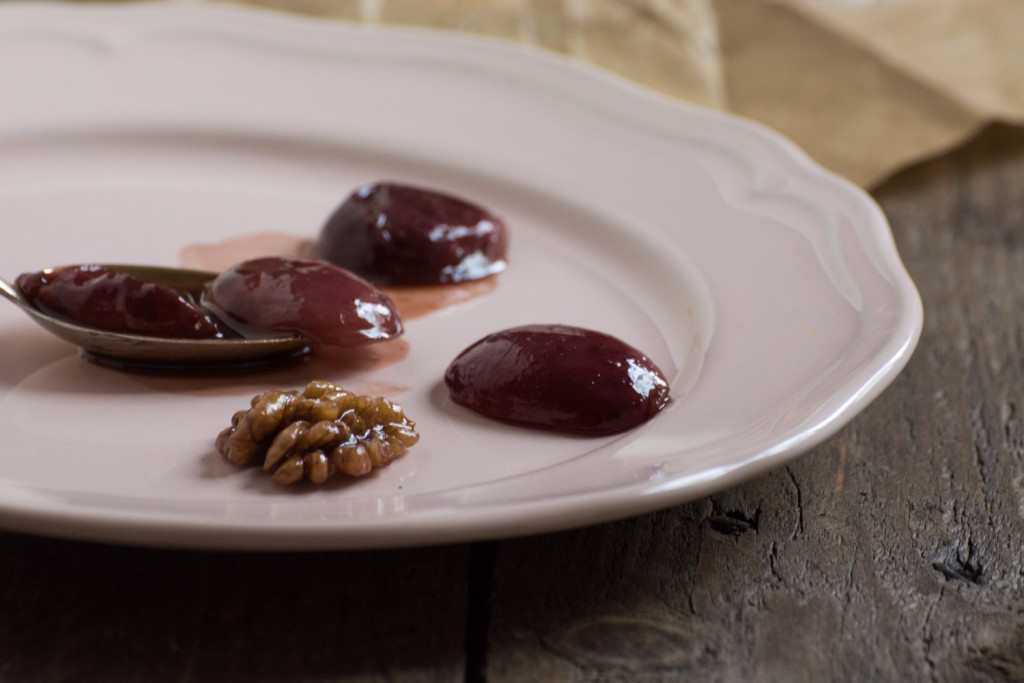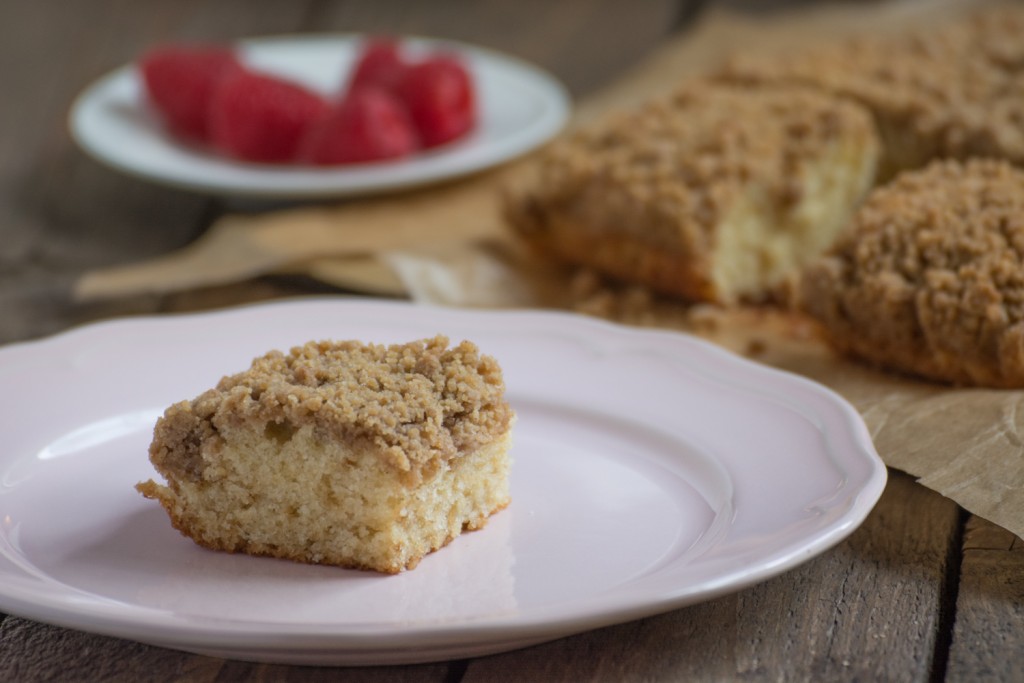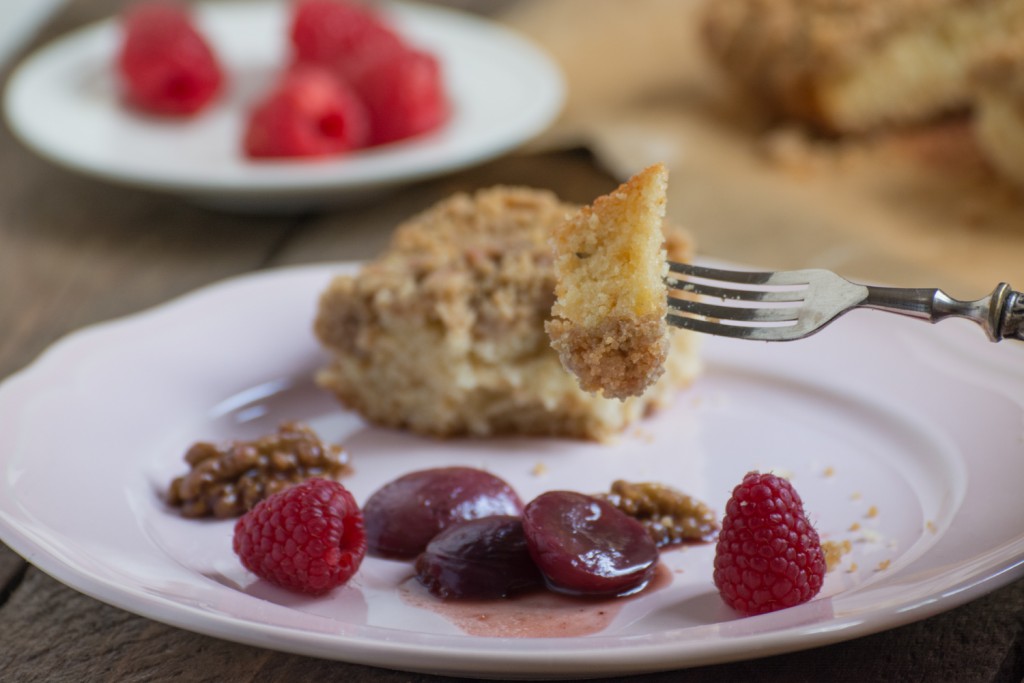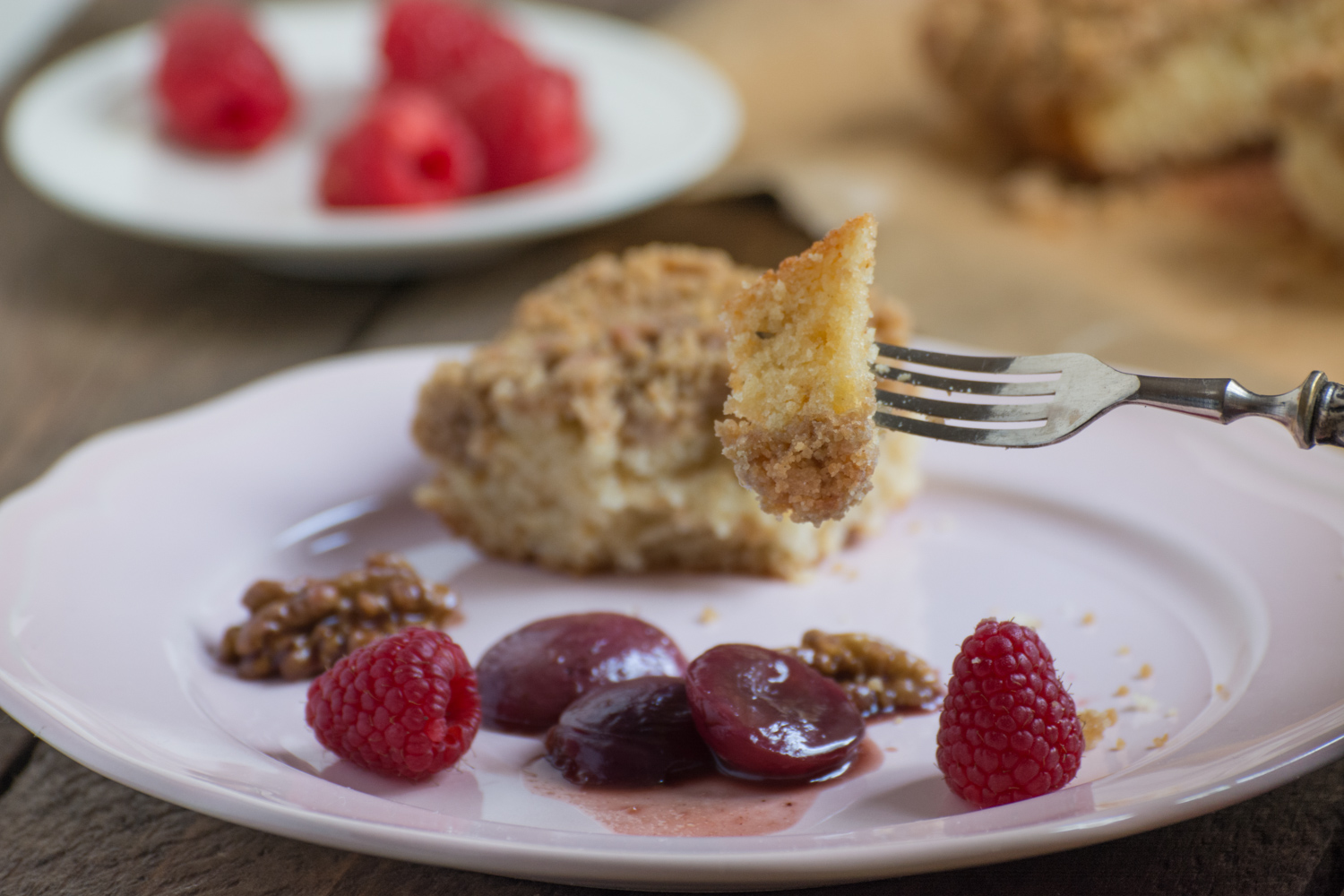 Source: www.cookingclassy.com