These hearty baked salmon croquettes are simply exquisite and easy to make. They have a flavorful and creamy center and a crispy crust. They are delicious served alone, maybe paired with a slice of homemade bread but I decided to serve them with horseradish sauce and mango salsa.
A long time ago I used to fry my croquettes in order to get that lovely crispy crust. Now I just bake them at medium high temperature. This way they are healthier but they still have that divine crust.
Salmon croquettes
Ingredients:
500g fresh salmon
2 tsp mustard
1 lemon
1 Tbsp olive oil
7 dill springs
½ red bell pepper
1 celery stalk
1 shallot
1 scallion
1 garlic clove
2 Tbsp mayonnaise
10 tbsp bread crumbs
1 egg
salt and pepper to taste
Method:
First bake the fish. Place the salmon on a big parchment paper square, coat it with 1 tsp mustard, 1 Tbsp olive oil, zest of 1 lemon, 2 slices of lemon, 2 springs of dill, salt and pepper (picture).
Fold the edges of the paper and place the package on a tray. Bake the salmon in the preheated oven at 350°F/175°C (gas mark 4) for about 30 minutes.
After 30 minutes, remove salmon from the oven and let it cool for 10 minutes. After 10 minutes flake the salmon using your fingers.
Chop the vegetables (red bell pepper, celery, shallot, scallion, garlic clove, and dill).
In a large bowl mix together salmon, chopped vegetables, 1 tsp mustard, 2 Tbsp lemon juice, 2 Tbsp mayonnaise and 8 Tbsp bread crumbs and mix well. Season with salt and pepper, taste the composition and add extra salt and pepper only if needed. Add the egg and mix well.
Divide the sticky composition into 15 balls and refrigerate for 10 minutes (to firm up).
After 10 minutes dust them with the remaining bread crumbs, flatten and place them on a parchment paper-lined tray.
Bake salmon croquettes in the preheated oven at 400°F/204°C (gas mark 6) for 20 minutes, until golden, turning once.
Horseradish sauce:
100g Greek yogurt
½ tsp horseradish, grated
1 tsp olive oil
1 tsp lime juice
½ tsp honey
salt and pepper to taste
Method: Combine all the ingredients above and mix well.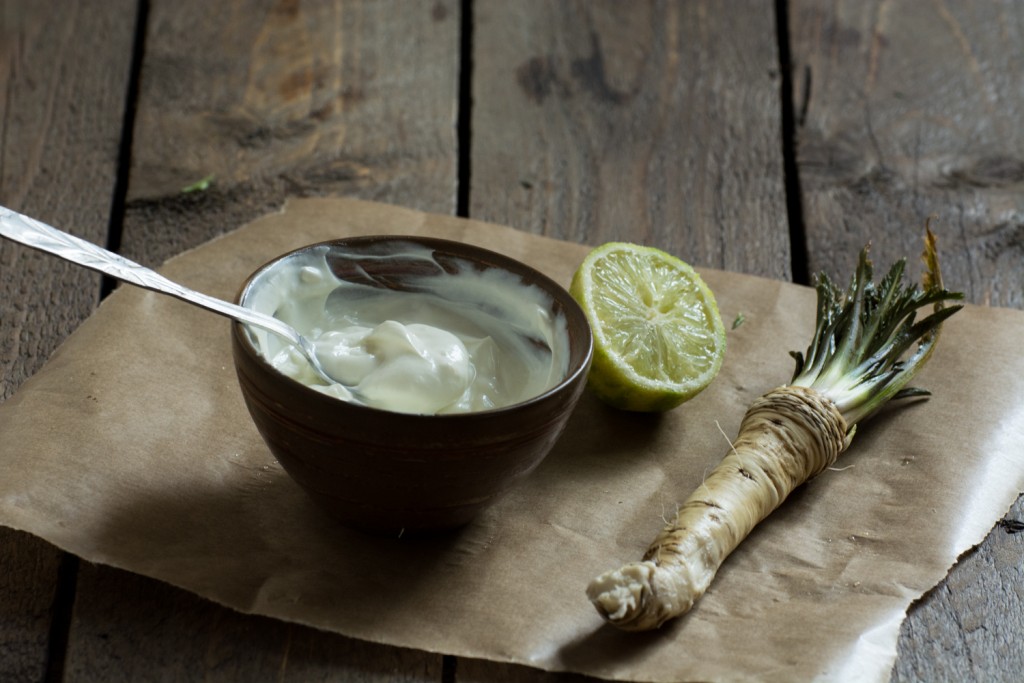 Mango salsa:
½ ripe mango, cubed
½ red bell pepper, chopped
1 shallot, chopped
1 lime (zest + juice)
salt and pepper to taste
Method:
Mix together mango, red bell pepper, shallot, lime zest and lime juice.
Season with salt and pepper just before serving.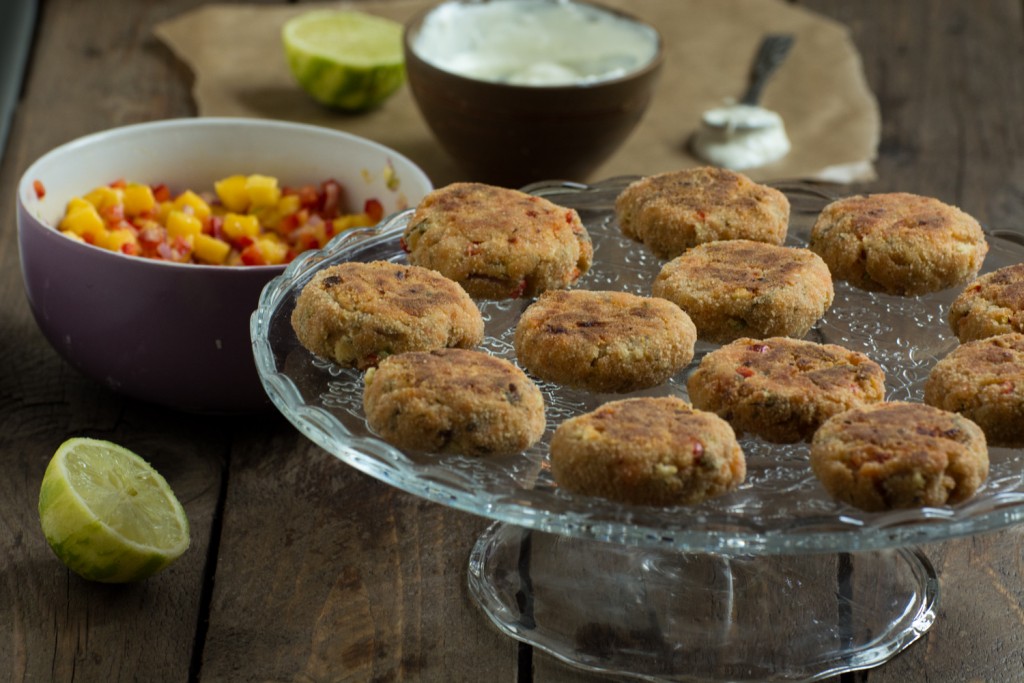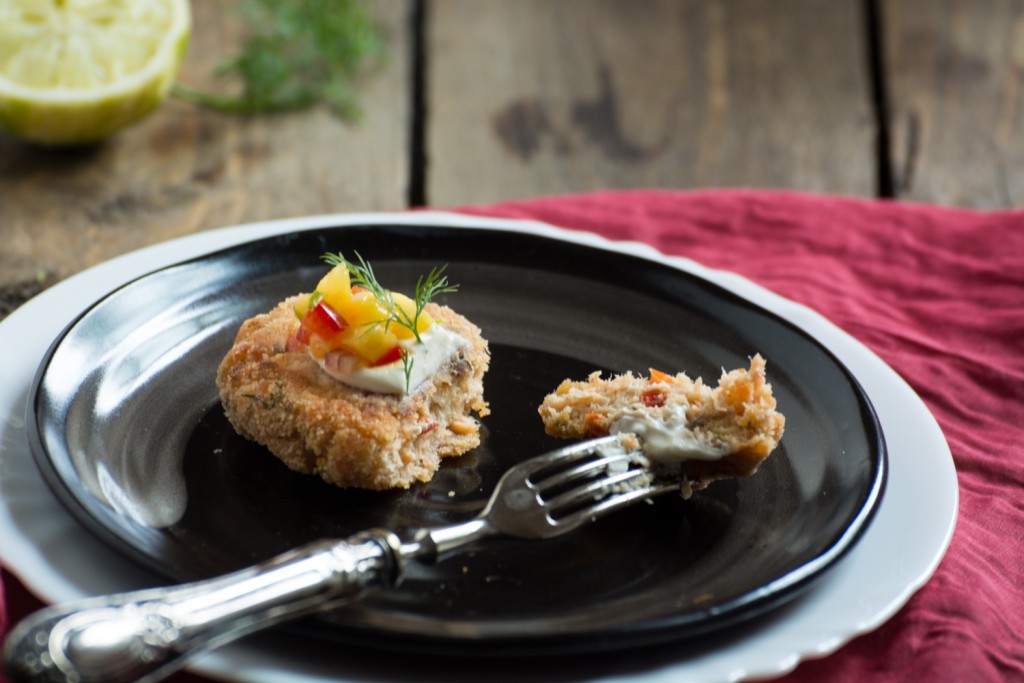 Source: www.tasteofhome.com