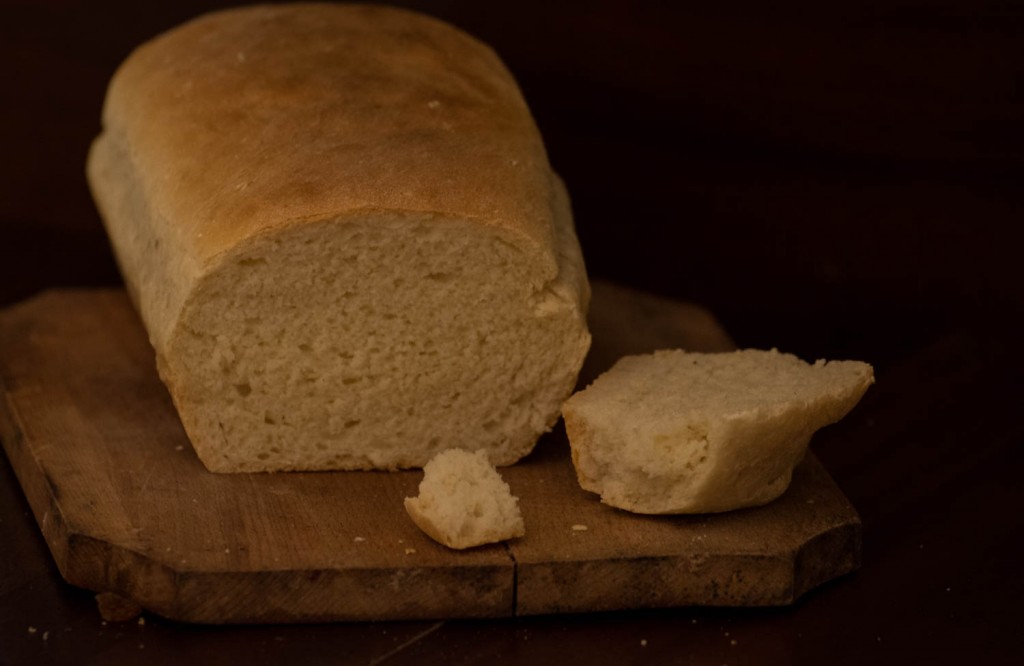 I love the smell of freshly baked bread. It reminds me of my childhood. This bread was baked by my grandmother at least once a week. Over time the process of making this bread got so boring that I just  had to leave the kitchen. But that wonderful smell made me return to the kitchen each and every single time. Now I'm the baker. I use both my grandmother recipe and her tin.
Ingredients:
500g white flour, plus extra for dusting (50g)
300 ml lukewarm water (36-38°C)
1 sachet dried yeast
20 g room temperature butter
1 + ½ tsp salt
Method:
Mix the dry ingredients (flour, salt and yeast) in a mixing bowl. Add the butter and use your fingertips to rub the butter into the flour.
Add the water and use your fingers to mix the ingredients until combined.
Turn the dough onto a floured surface and knead it for 10 minute (now the dough should be elastic and smooth).
Put the dough back in the mixing bowl, cover it with a towel and let it rise (in a warm place) until doubled in size (about 1 hour).
Transfer the dough to the floured working surface and knead it again to push the air out. Shape the ball into a loaf and place it in a lightly greased tin. Cover it with a towel and let it rise for 30 minutes.
Bake the loaf in the preheated oven (375°F/190°C – gas mark 5) for 30 minutes.