I love peanut butter. I could eat it directly from a jar with my fingers a spoon. Peanut butter is not only tasty, but nutritious too (packed with protein, healthy fatty acids and fiber). Whenever I crave something sweet and peanut-buttery, I bake peanut butter oatmeal cookies. They are delicious and surprinsingly healthy. Oh… and they are dairy-free and gluten-free.
Ingredients:
½ cup peanut butter
½ cup packed brown sugar (minus 1 Tbsp, optionally)
1 egg
1 cup + 2 Tbsp rolled oats
½ tsp baking soda
¼ tsp salt
¼ tsp cinnamon
1 tsp vanilla extract
Method:
Preheat the oven at 350°F/180°C (gas mark 4).
Grind the oats in the food processor for 1 minute (Before & After picture).
Cream peanut butter and brown sugar. Beat in egg and vanilla extract.
Add oats, baking soda, cinnamon and salt and mix well.
Form 14 small balls and press each ball with your fingers to flatten.
Bake on a tray lined with parchment paper for 8 minutes.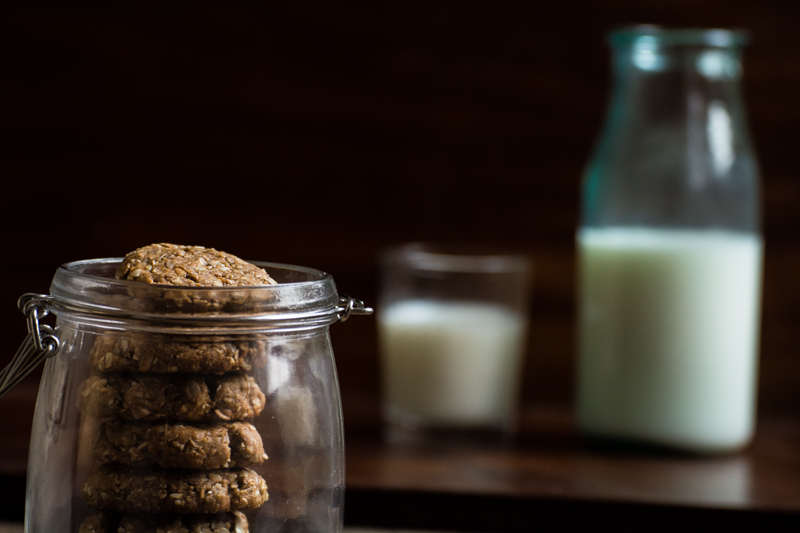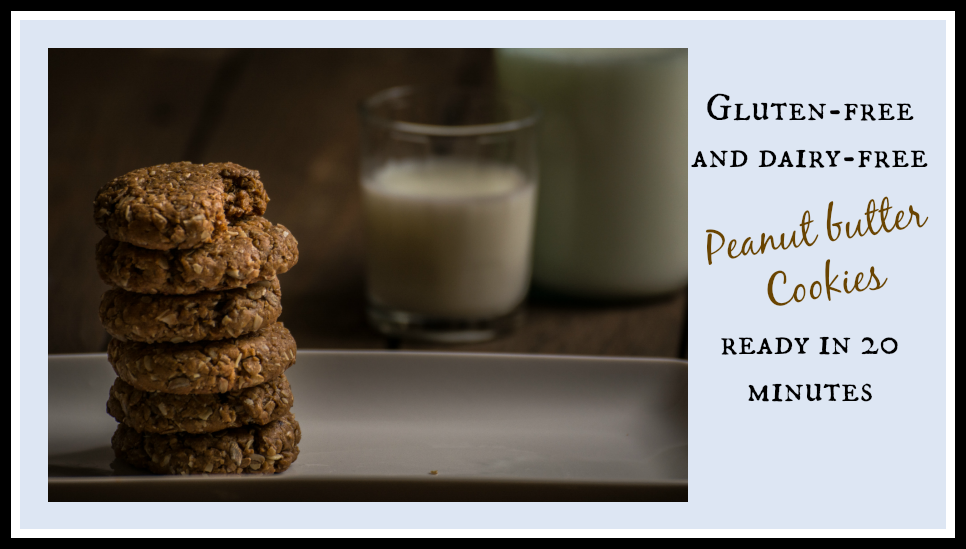 Source: www.tasteofhome.com