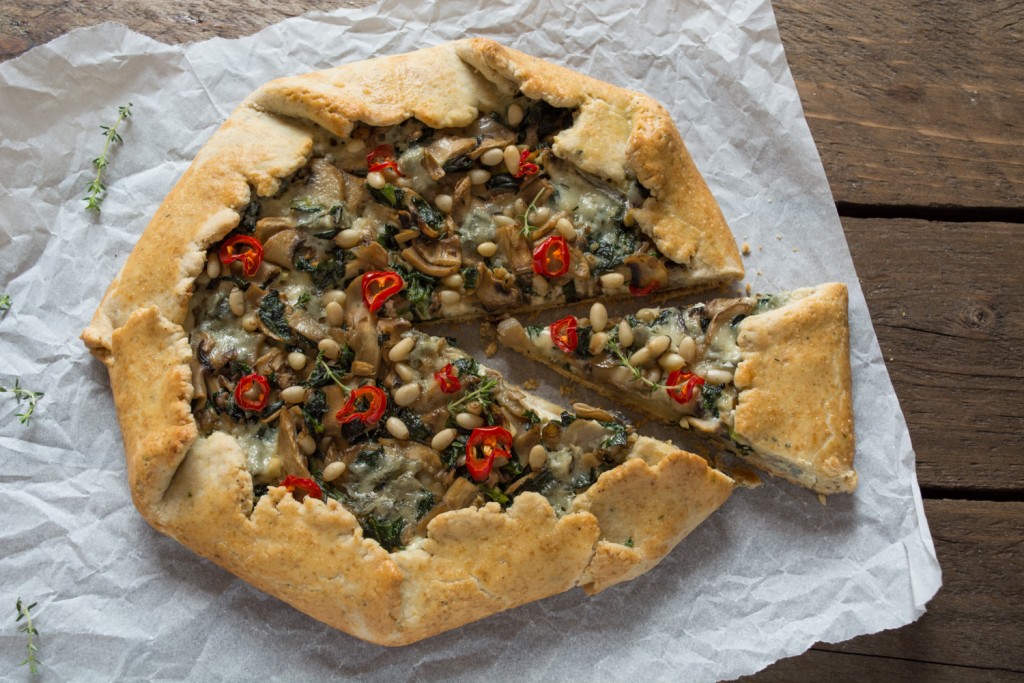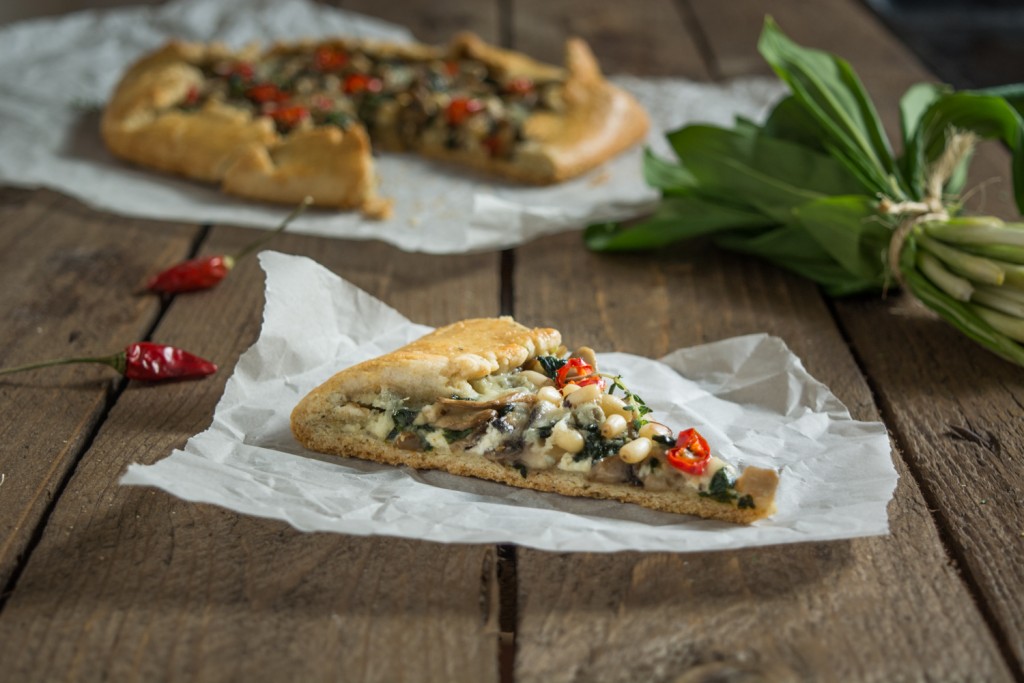 Galette is a French tart which can have both a sweet or a savory filling. The crust (pâte brisée) is delicate and buttery and it can be filled with almost anything, from meat products and cheese, to fresh or preserved fruit and jams. The beauty of it is that its outer edges are fold over the filling which gives this tart a very rustic touch.

When I prepare this tart, I usually use a mixture of yogurt and duck fat instead of butter. This way, the crust is incredibly flaky and fragrant.
Ingredients:
Crust:
175g white flour
¼ tsp baking soda
½ tsp salt and ¼ tsp pepper
50g duck fat
2 Tbsp Greek yogurt
1 egg yolk
½ Tbsp fresh thyme, chopped
Filling
1 Tbsp olive oil
6 champignon mushrooms
10 wild garlic leaves, chopped
1 garlic clove
100g cream cheese
½ Tbsp fresh thyme, chopped
30g gorgonzola cheese
½ Tbsp pine nuts
1 small chilli, sliced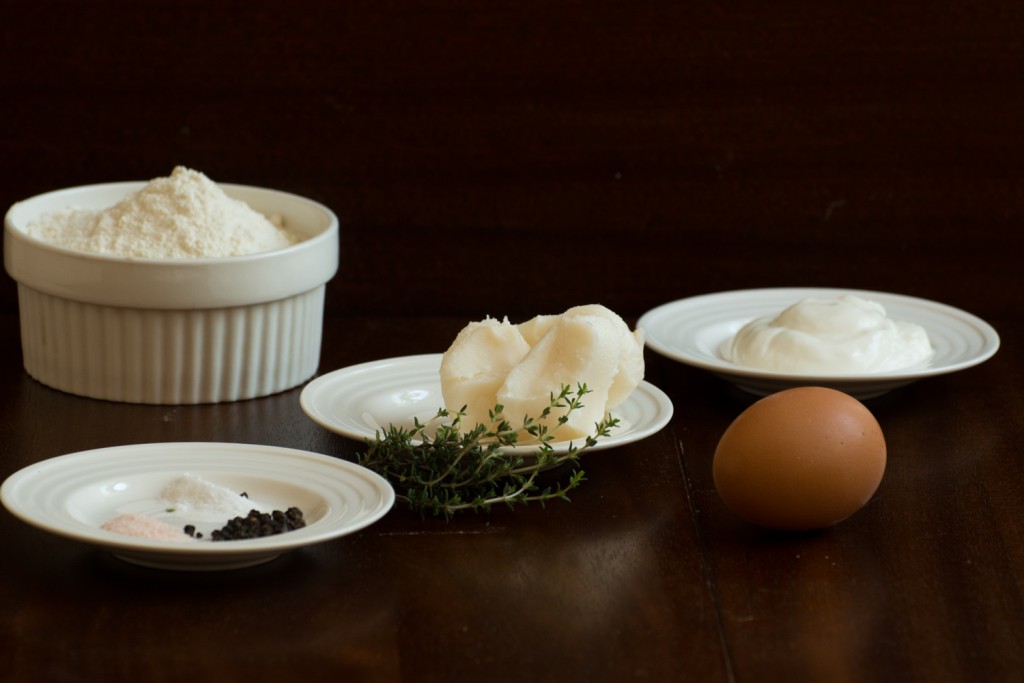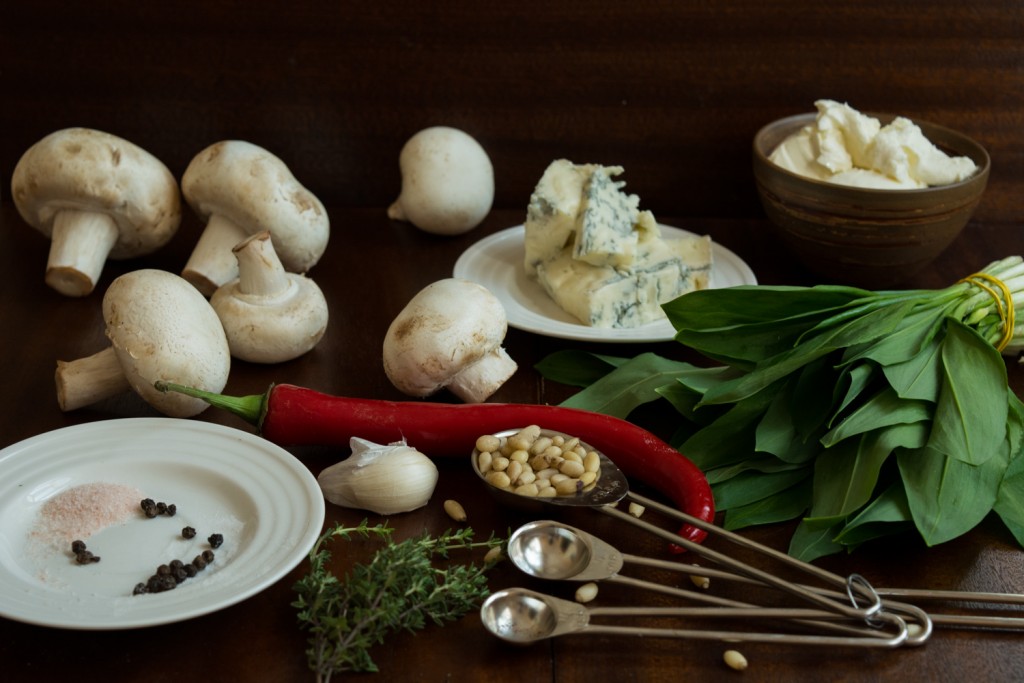 Method:
In a large bowl mix together dry ingredients (flour, baking soda, salt and pepper). Add the duck fat and use your fingers to rub the fat into the flour mixture.
Add the Greek yogurt, the egg yolk and the chopped thyme and form a dough. Wrap the dough in plastic wrap and refrigerate for 30 minutes.
Meanwhile prepare the filling. Clean the mushrooms by giving them a quick rinse. Chop the mushrooms and saute them in olive oil over medium heat, until all the liquid is evaporated. Add the wild garlic and cook for about 2 minutes, stirring occasionally. Add the minced garlic and cook until fragrant (for about 30 seconds).
Season the cream cheese with salt, pepper and chopped thyme.
Sprinkle the working surface with flour and roll the dough using a rolling pin, until 5 mm thick.
Using the rolling pin, transfer the crust on a parchment paper-lined tray.
Spread the cream cheese mixture over the rolled dough leaving a 3cm border. Sprinkle the mushroom mixture, gorgonzola cheese, pine nuts and chilli slices and fold the border of the crust (picture).
Brush the edges with beaten egg and bake galette in the preheated oven at 375°F/190°C (gas mark 5) for about 25 minutes or until golden.