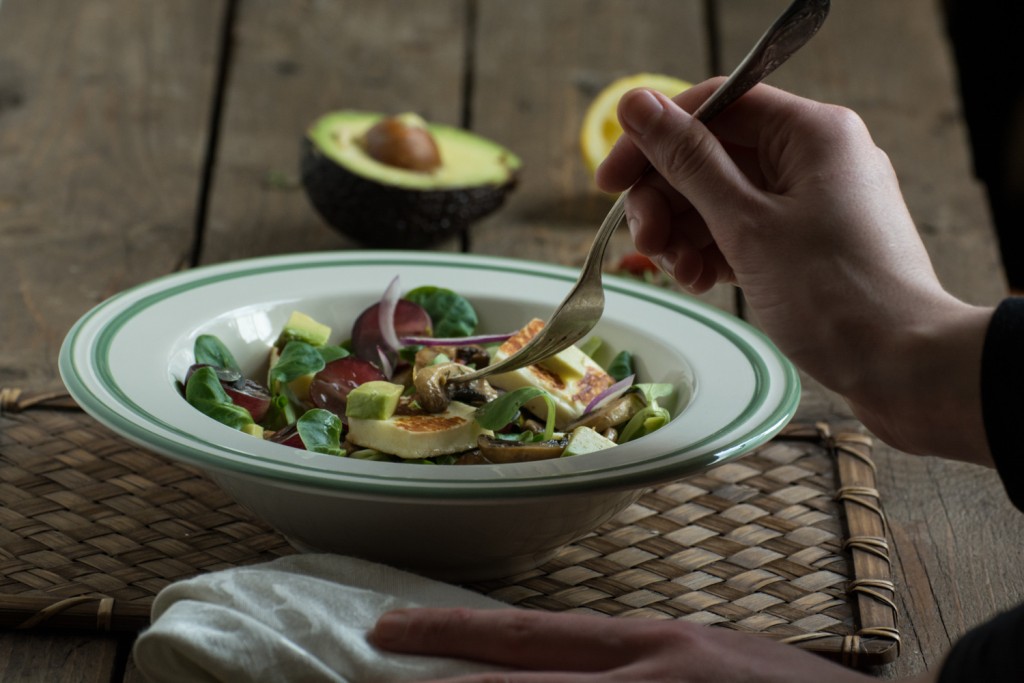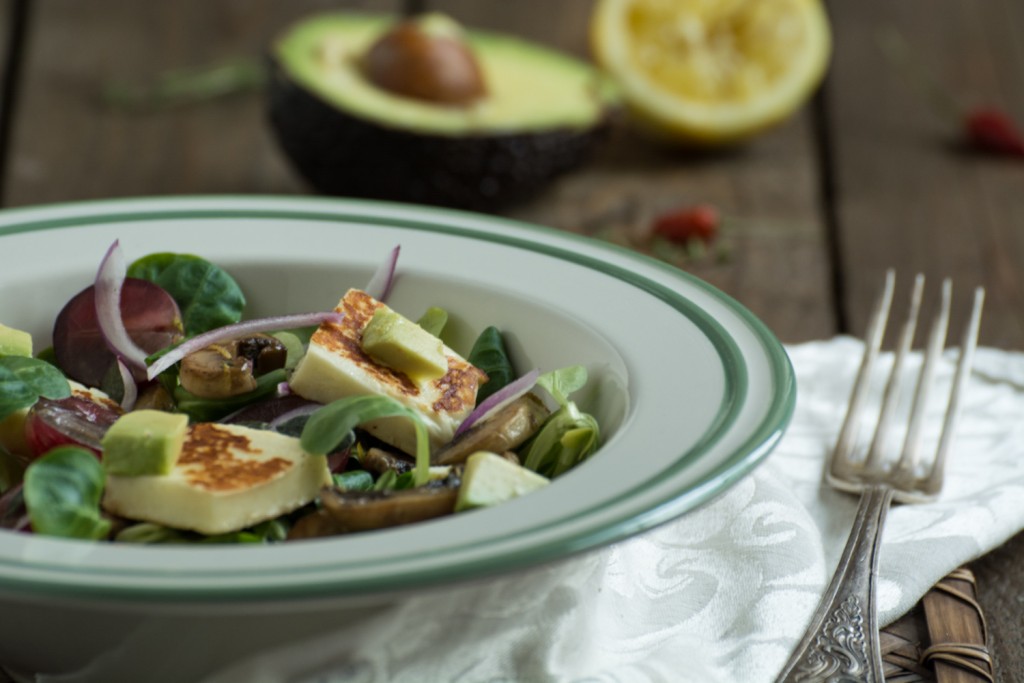 I've declared my eternal "love" for salads on many other occasions. I'm still not a fan but I still eat them regularly, only for their health benefits. On the other hand, this salad is quite tasty, extremely easy to make and packed with nutrients. It has so many bold flavors and the consistency of the halloumi cheese is simply addictive.

Ingredients (for 4 servings):
12 medium champignon mushrooms
5 Tbsp olive oil
3 Tbsp lemon juice
1 lemon, zested
1 tsp chopped fresh thyme
½ tsp chilli, chopped
1 garlic clove
4 handfuls lamb's lettuce
20 rose grapes, halved and deseeded
200g halloumi cheese
40g pumpkin seed
½ small red onion, thinly sliced
1 avocado, sliced
salt and pepper to taste
Method:
Start by preparing the mushrooms. Clean them, rinse them quickly and slice them thickly. In a large bowl combine 2 Tbsp olive, 2 Tbsp lemon juice, lemon zest, thyme, chilli and garlic. Add the mushrooms to the bowl, toss to cover and refrigerate for 15 minutes (picture).
After 15 minutes, saute the mushrooms in a skillet on medium-high heat for about 5 minutes.
Coat the halloumi slices with 1 Tbsp of olive oil and fry them on a hot skillet for 2 minutes on each side.
On a salad plate place the lamb's lettuce, mushrooms, grapes, pumpkin seeds, avocado and halloumi slices. Pour the remaining olive oil (2 Tbsp) and lemon juice (1 Tbsp) on top. Season with salt and pepper.