These amazing muffins, perfect for breakfast or served as a dessert, will satisfy even the most pretentious chocolate lovers. These muffins are incredibly easy to make – you just mix some ingredients, you bake them et voilà, you have some fluffy and tender beauties. The buttermilk gives them such a soft and moist texture and the brown sugar gives them a rich, caramel flavor. And the most interesting part is the fact that they are ready in less than 30 minutes.
Ingredients (for 12 servings):
1 + ¾ cup white flour
2/3 cups cocoa
1 + ¼ cups soft brown sugar
1 tsp bicarbonate soda
1 tsp bicarbonate powder
½ tsp salt
½ cup butter, melted
1 cup buttermilk + 1 Tbsp whole milk
2 large eggs
1 tsp vanilla extract
½ tsp espresso powder
50g dark chocolate, chopped
Method:
In a large bowl combine the dry ingredients: flour, sugar, cocoa, salt, bicarbonate soda, bicarbonate powder and espresso powder.
In another bowl combine the wet ingredients: eggs, melted butter, buttermilk, whole milk and vanilla extract.
Add the wet ingredients to the dry ingredients and mix until just combined. Don't overmix the compositions, because the muffins will be less tender.
Stir in the chopped chocolate.
Divide the batter into 12 muffin cups and bake in the preheated oven at 375°F/190°C (gas mark 5) for 20 minutes or until a toothpick inserted in the center comes out clean.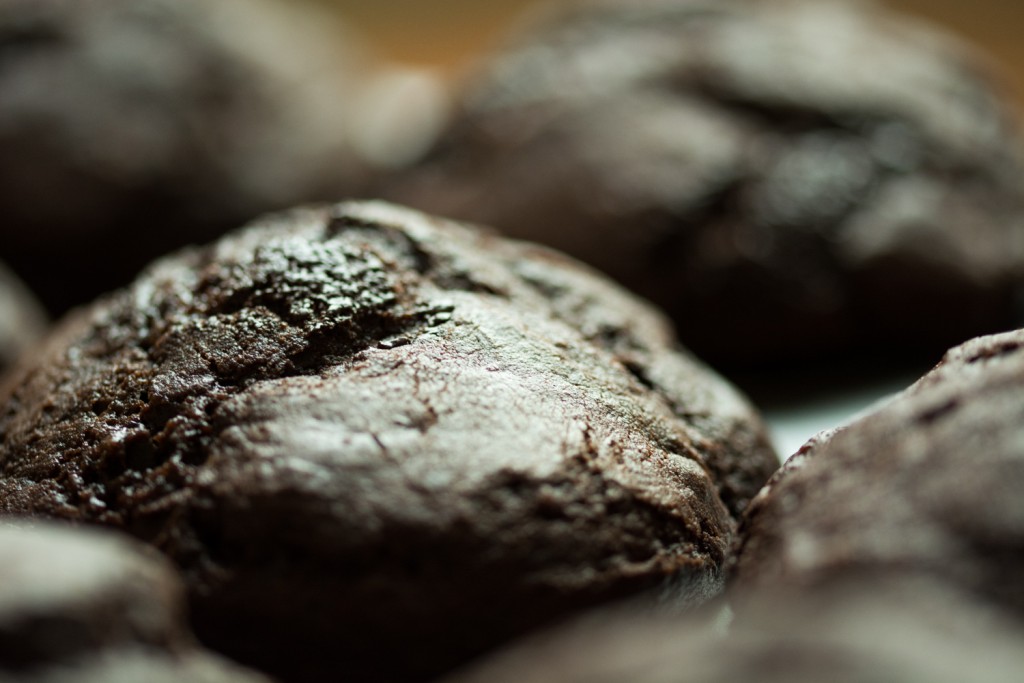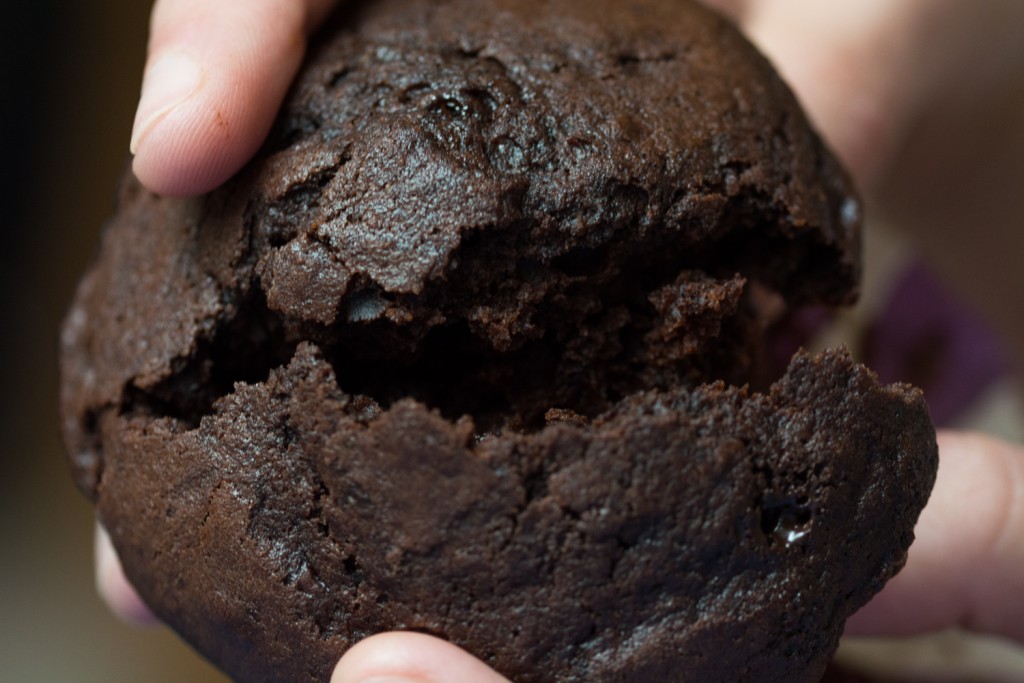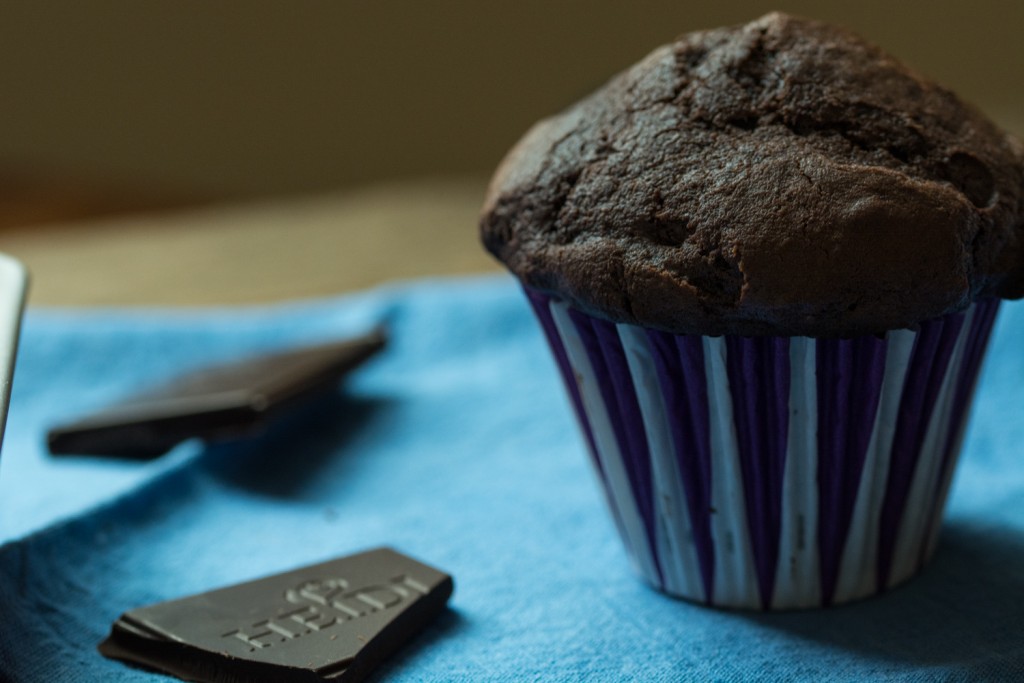 Source: www.onceuponachef.com