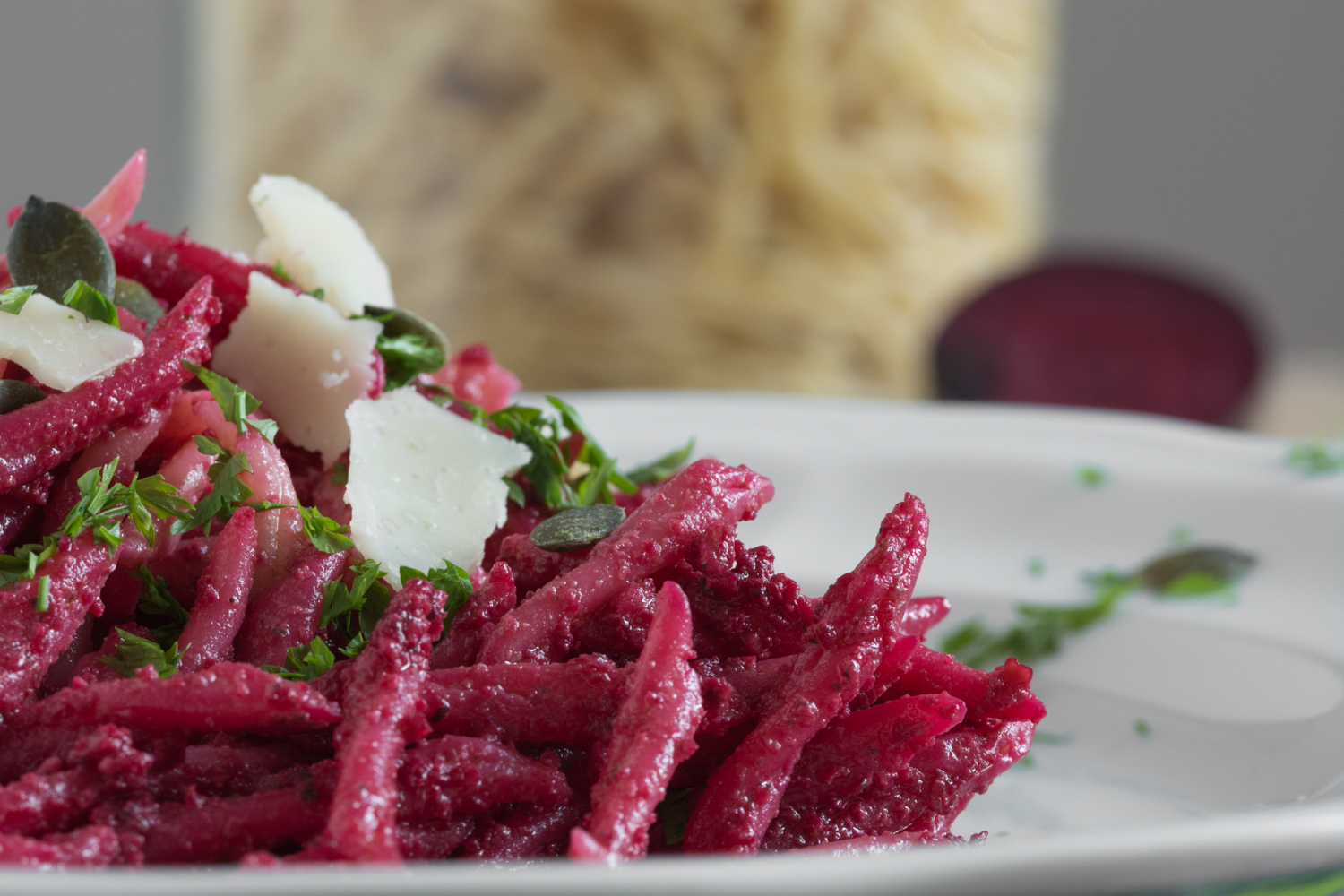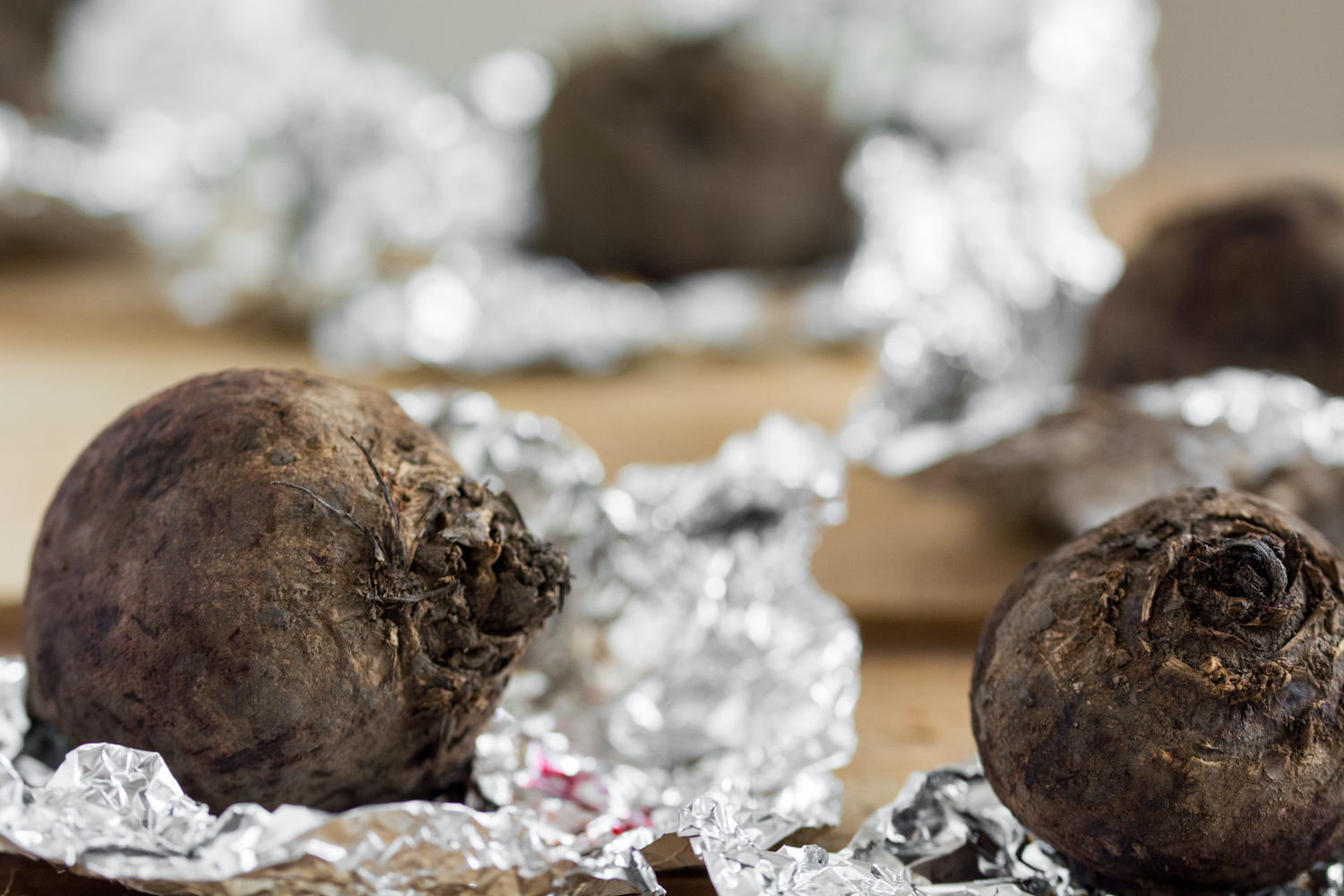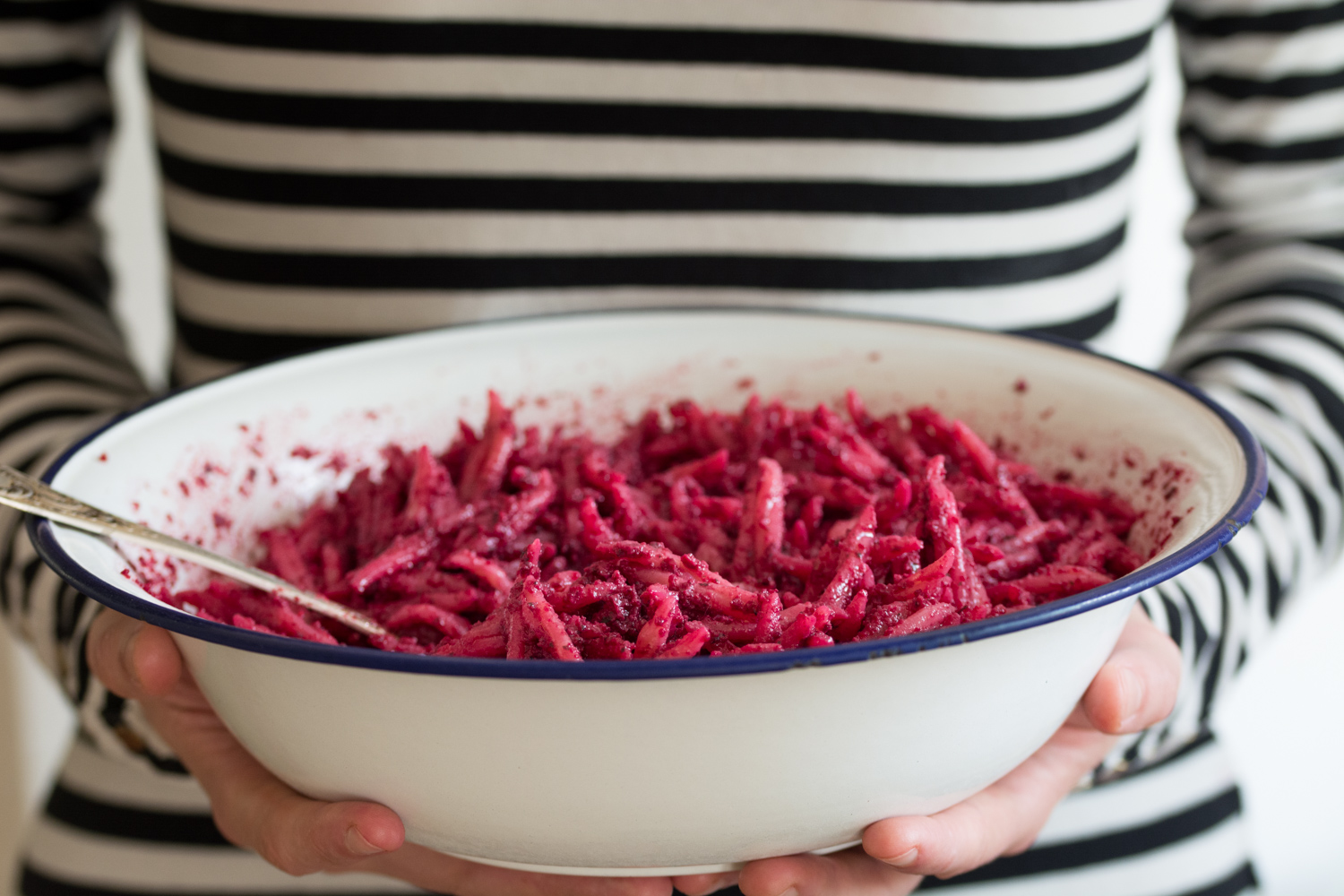 Since fall is basically here and I've been shivering for days, I tend to incorporate more autumnal flavors in my dishes. And what would possibly be this glorious season without its vegetables? I simply love fall and its delightful veggies, little pieces of hearty and flavorful jewels. Today I stumbled across some tiny yet flavorful blood-red beetroot so I decided to befriend them with some lovely pumpkin seeds and some grated Grana Padano. The result was a vibrant autumnal pesto. While my beets were gentle roasting in the oven, I boiled al dente some dry pasta. I usually prepare my own pasta from scratch, but now I offered a chance to a box of trofie which was sitting on a shelf for quite some time. The dish was so hearty, and colorful with an extremely interesting taste, a bold, rich, astringent, quite citrusy taste. It tasted like October.
Since Pesto alla Genovese, the original version of this pasta sauce goes so well with trofie, I was so curious to find out if these funny looking pasta resonates with my roasted beetroot as well. They do resonate and every bite is such a rewarding experience!
Ingredients (for 4-6 servings):
500g dry trofie pasta
300g red beetroots (about 5 small beetroots)
70g raw pumpkin seeds
70g grated Grana Padano cheese
2 garlic cloves
zest of 1 lime and juice of half of a lime
4-6 Tbsp olive oil
salt and pepper to taste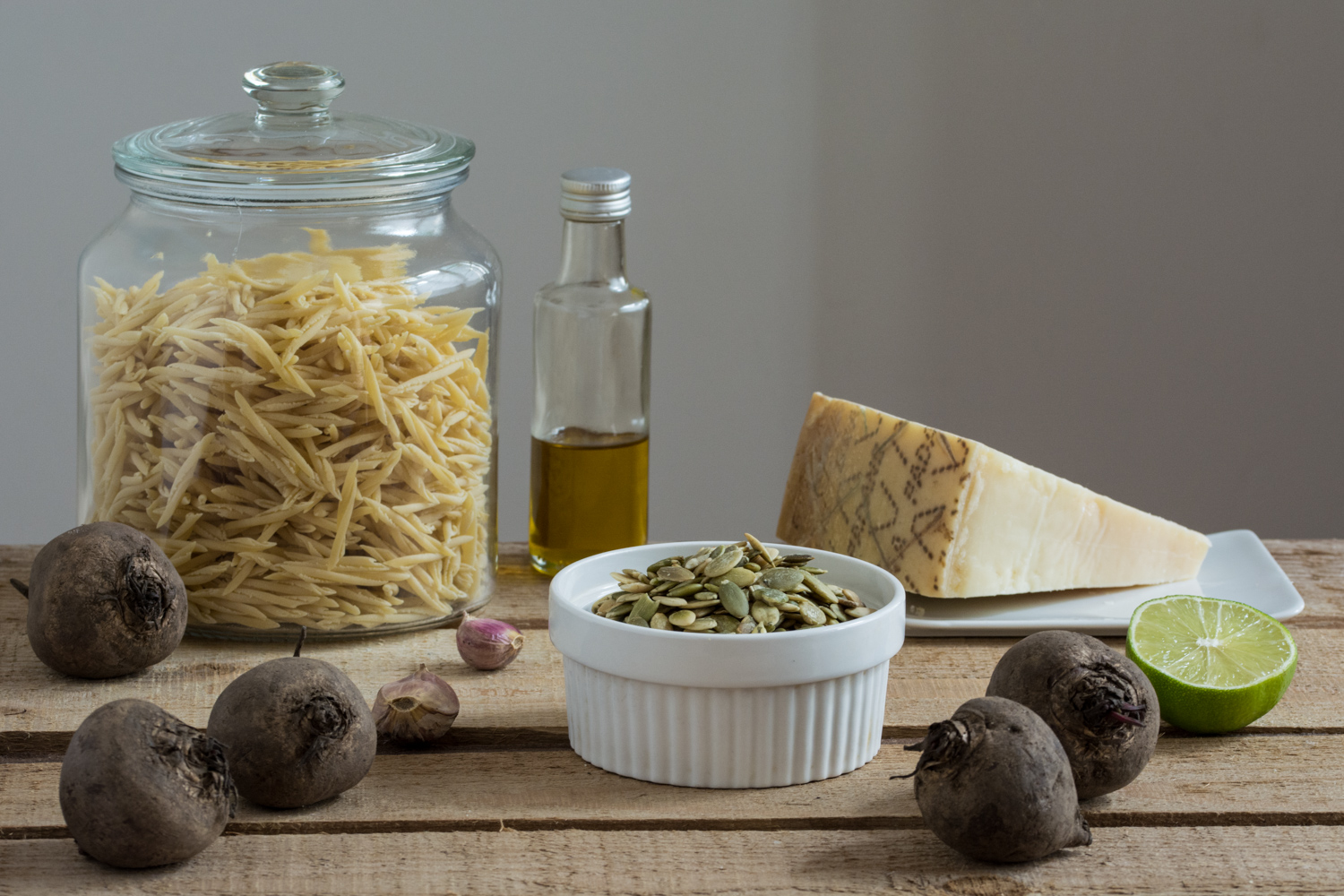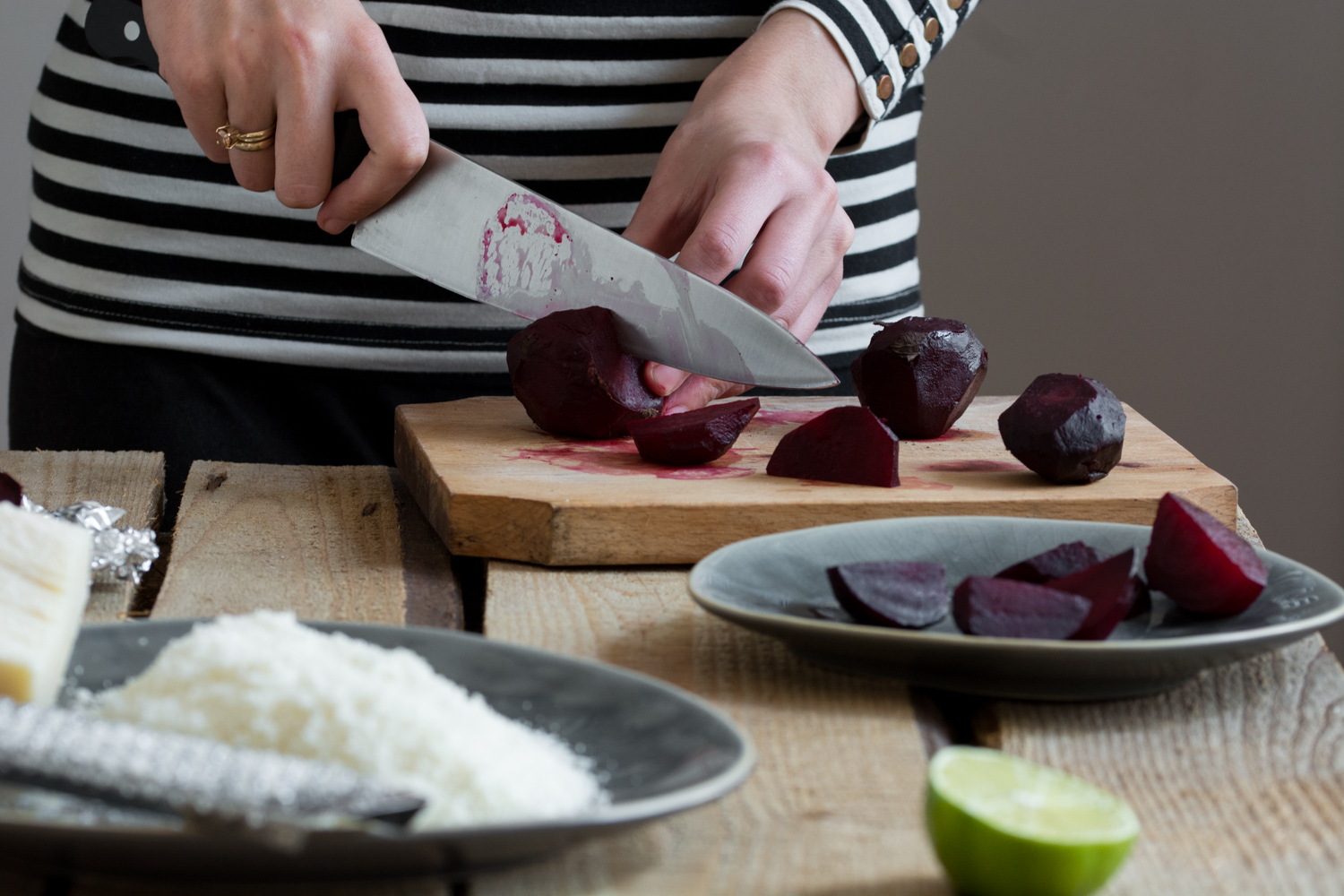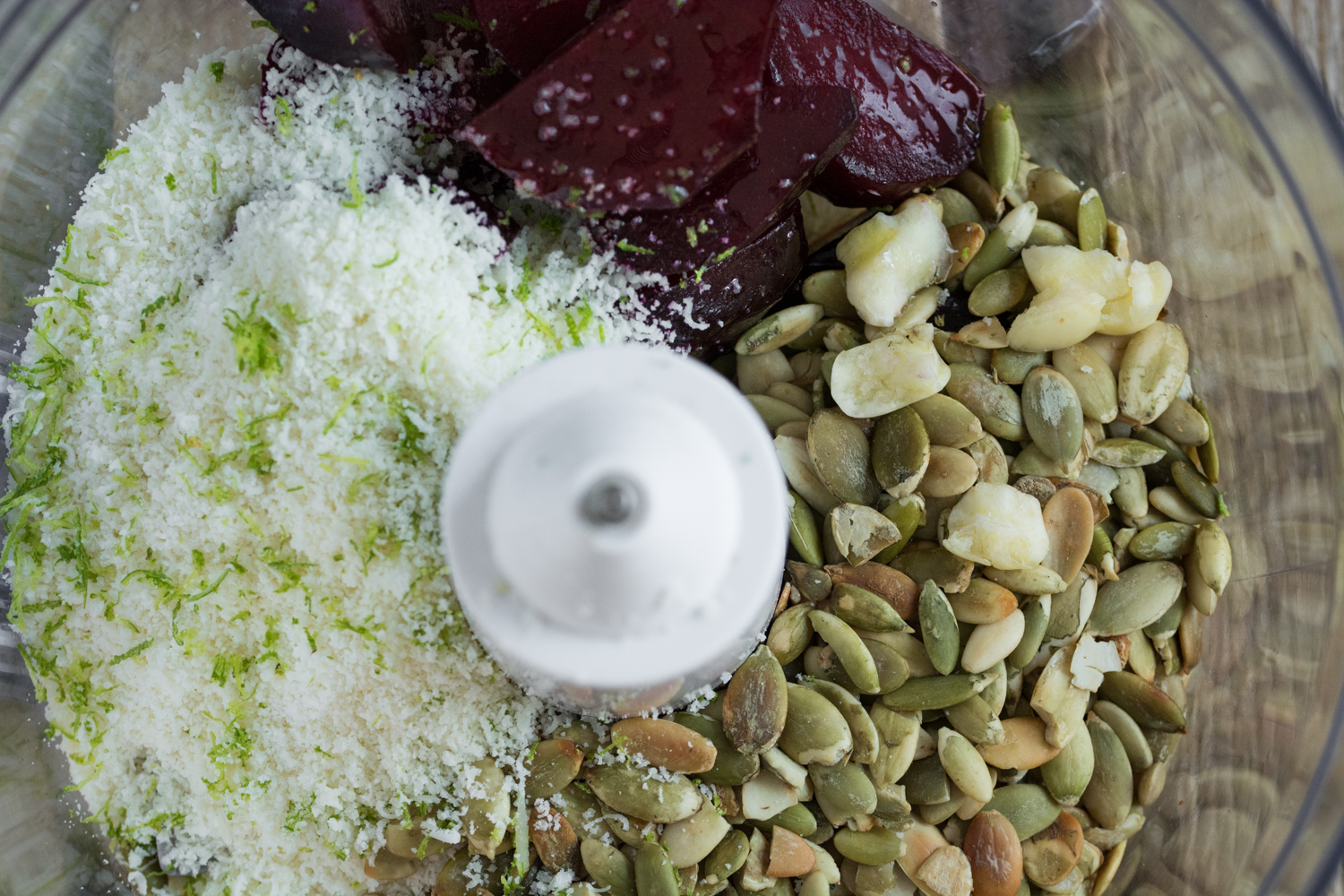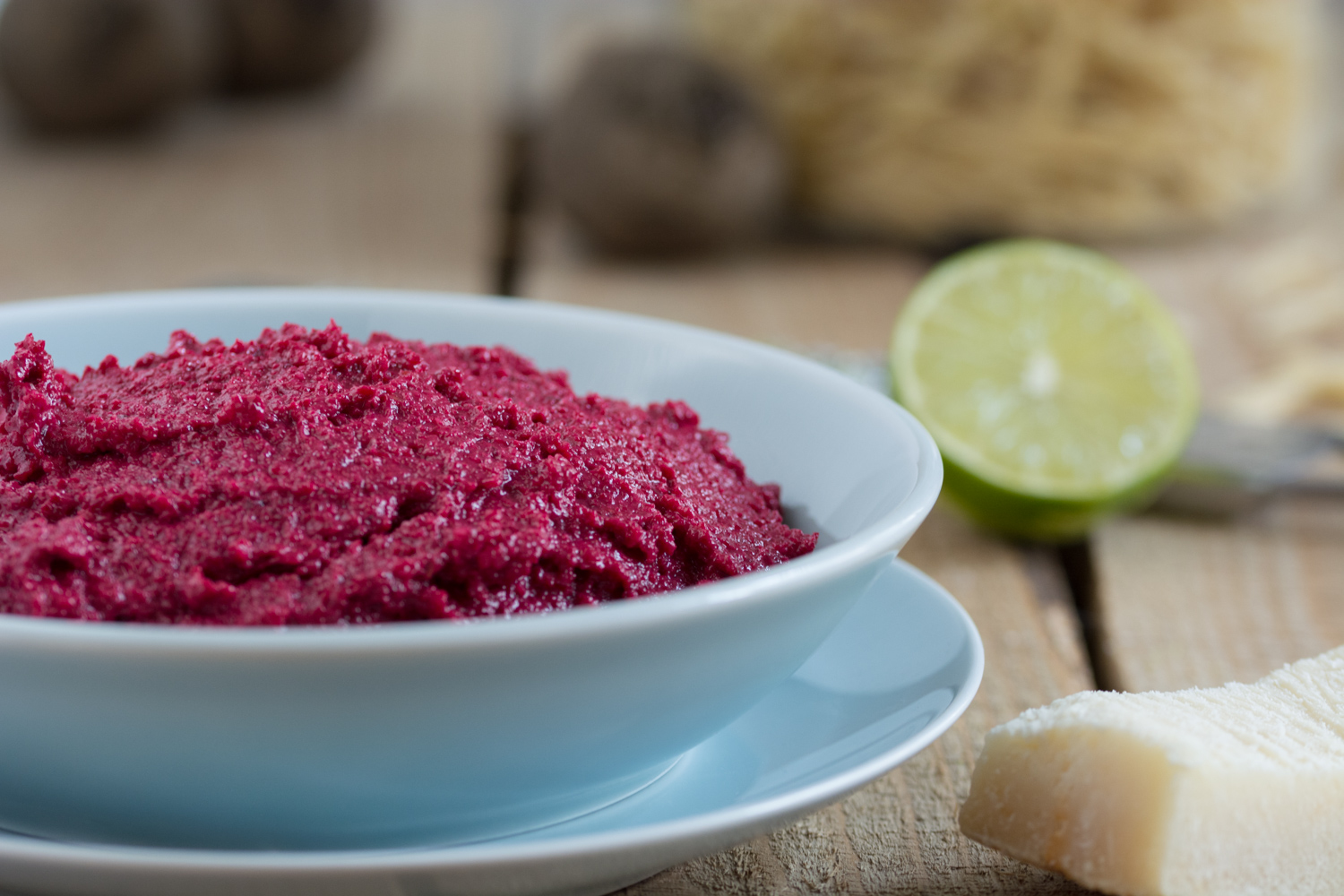 Method:
Wrap beetroot loosely in aluminium foil. Place beetroots in the preheated oven at 400°F / 200°C (gas mark 6) for 40 minutes.
After 30 minutes carefully check if the beetroots are tender by piercing one with a knife. If they are not tender, let them roast 10 more minutes. If they are tender, leave them aside (wrapped in aluminium foil) for 5 minutes to cool. After 5 minutes peel them, preferably with some gloves because they will stain. Quarter them.
Place the pumpkin seeds, grated cheese and beetroots into a bowl of a food processor and pulse until combined. Add lime juice and lime zest, garlic and 4 to 6 Tbsp of olive oil, depending of the consistency of the pesto. Season well with sea salt and freshly ground pepper.
Toss with boiled trofie pasta and serve immediately garnished with Grana Padano cheese, pumpkin seeds and chopped parsley.
Source: www.nutritionistmeetschef.com