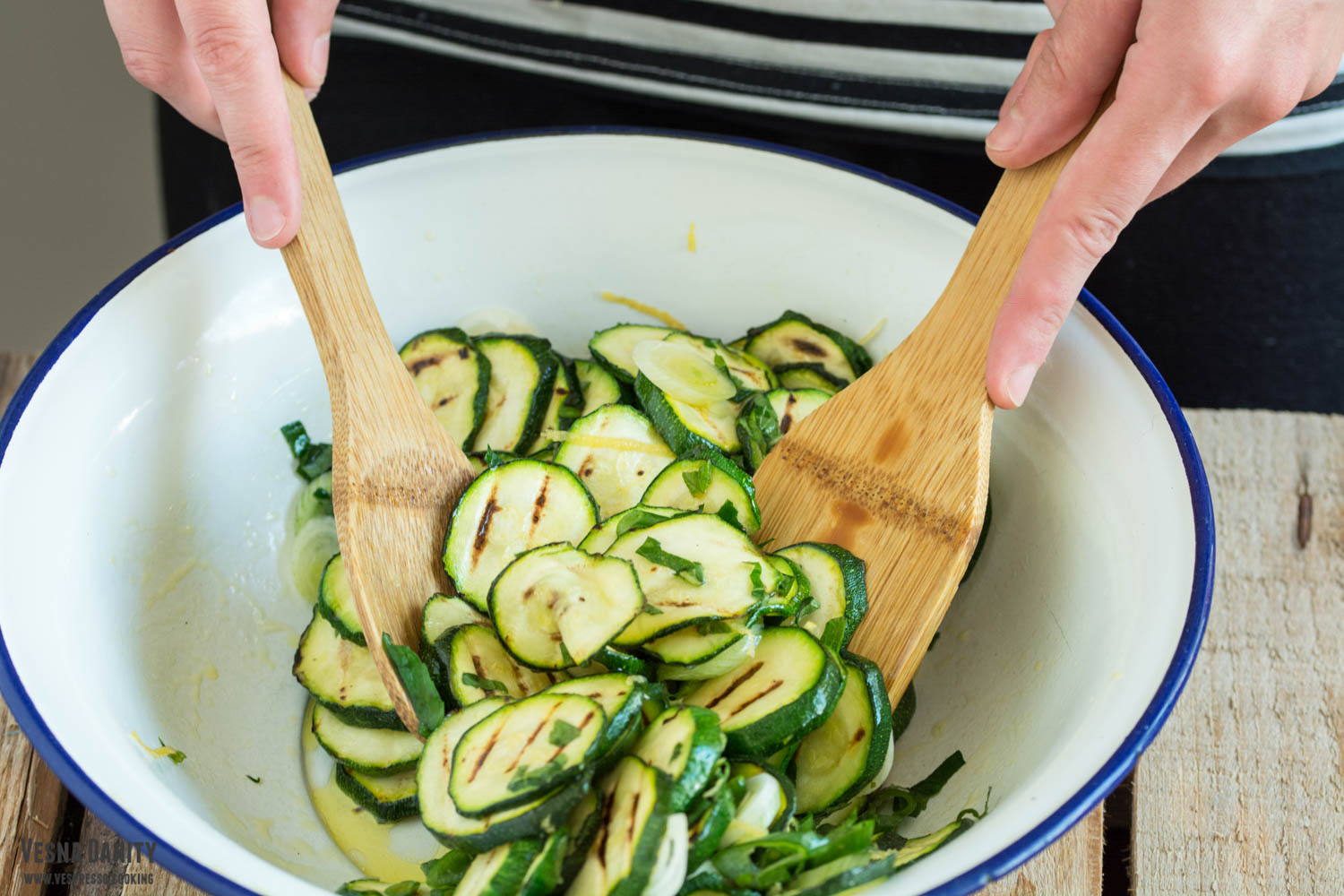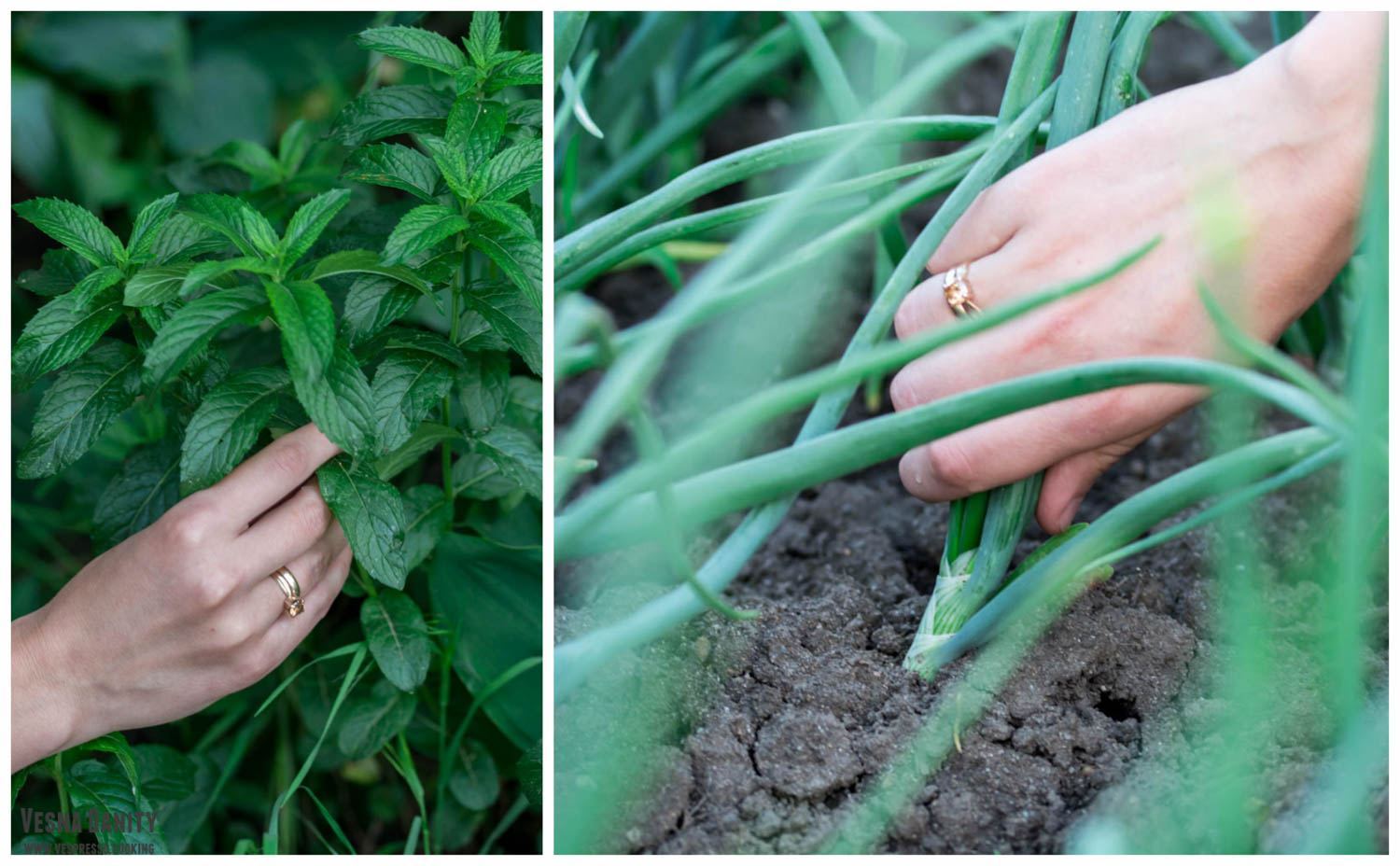 I've never tried in my whole life a side dish that tastes better than this simple zucchini salad. But this simple salad isn't a bland, ordinary salad. Not at all! Those thin zucchini slices are charred on the grill just enough to enhance their flavour, then dressed with a herbal-lemony sauce and garnished with fresh and tangy feta crumbles. This amazing side dish doesn't take more than 20 minutes and the result is so charmingly rustic but exquisite. A fresh summer salad that tastes simply awesome!
Ingredients (for 4 servings):
4 small zucchini
4 Tbsp olive oil
2 Tbsp lemon juice + zest of 1/2 lemon
2 spring onions
10 mint leaves
10 basil leaves
80g feta cheese
salt to taste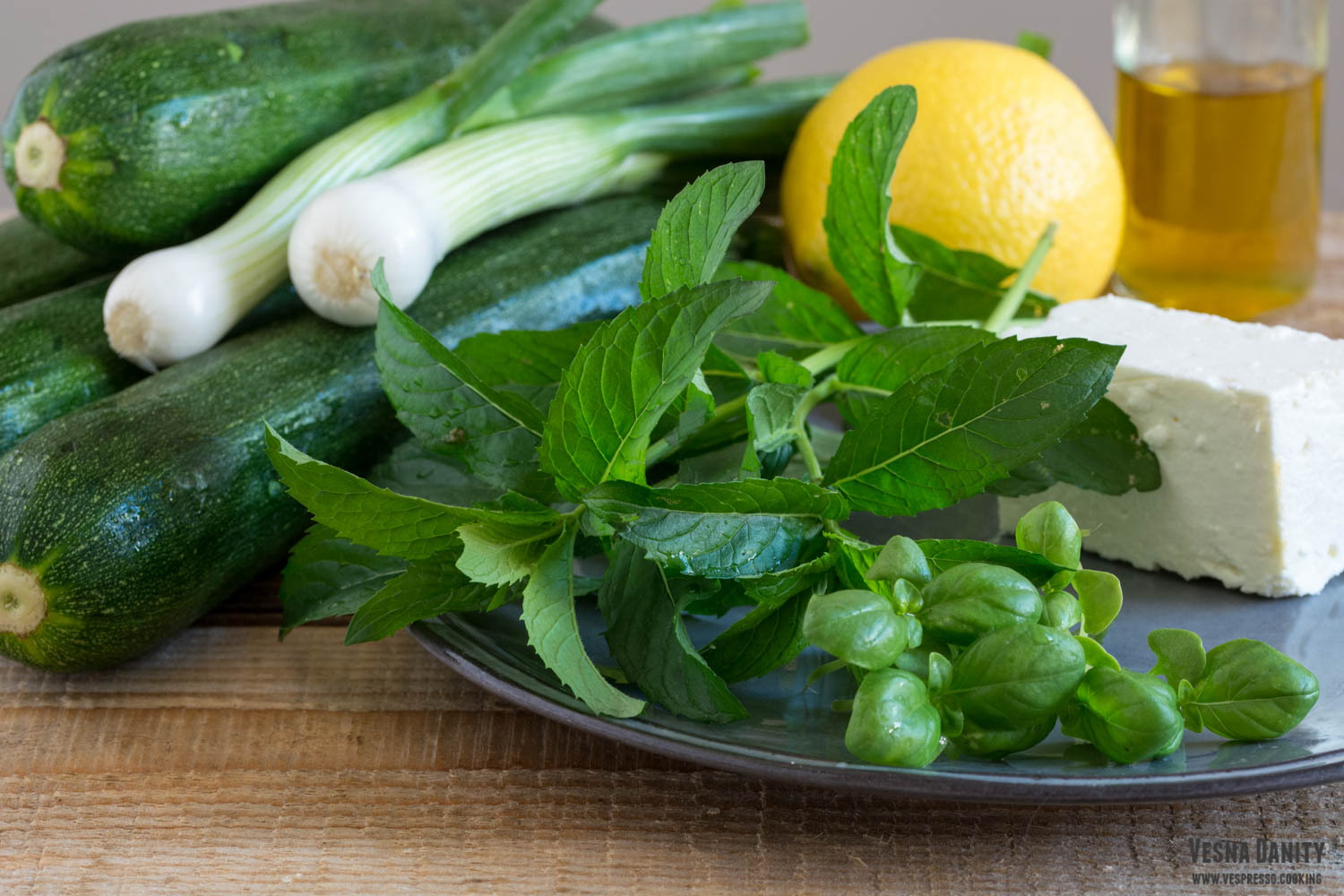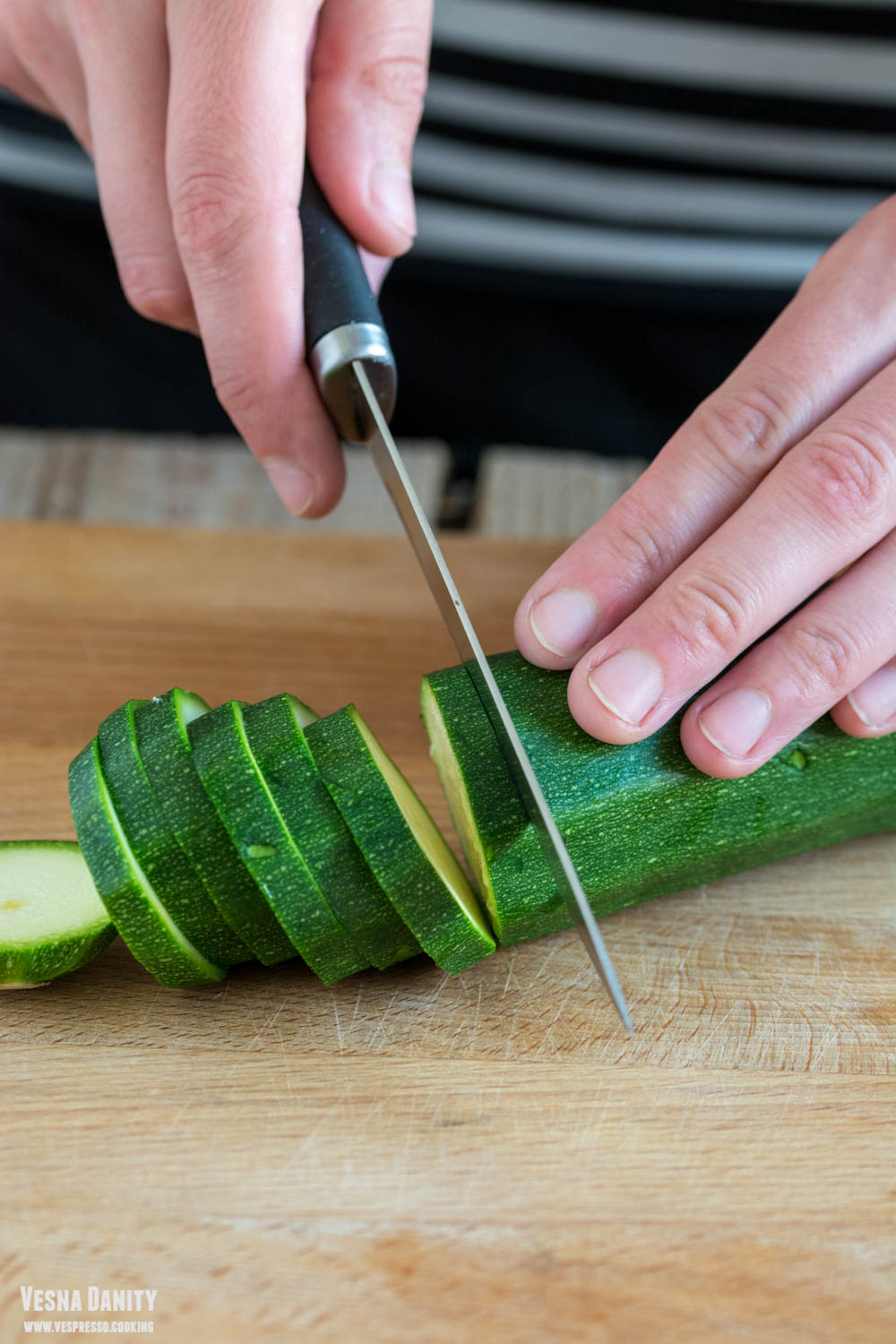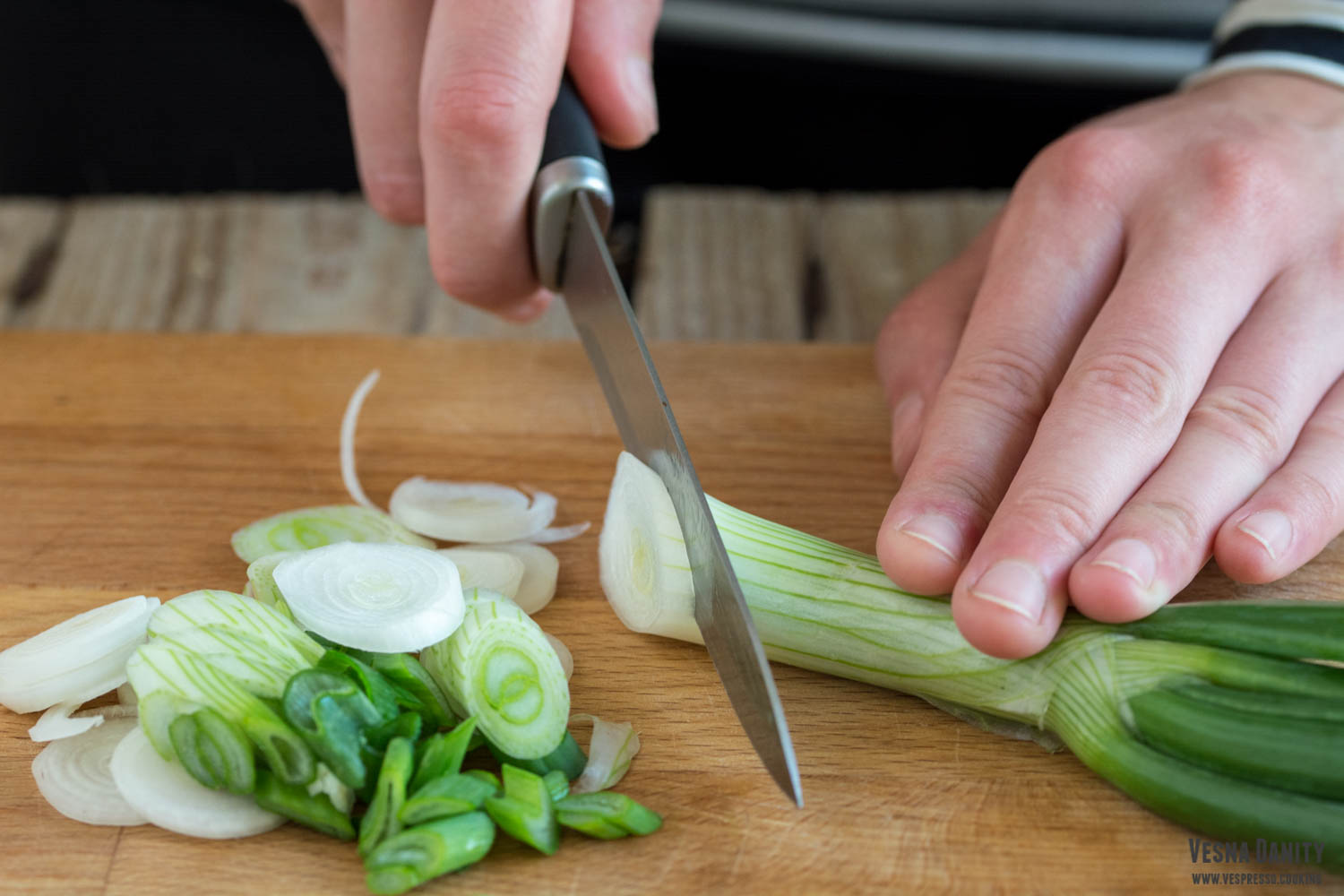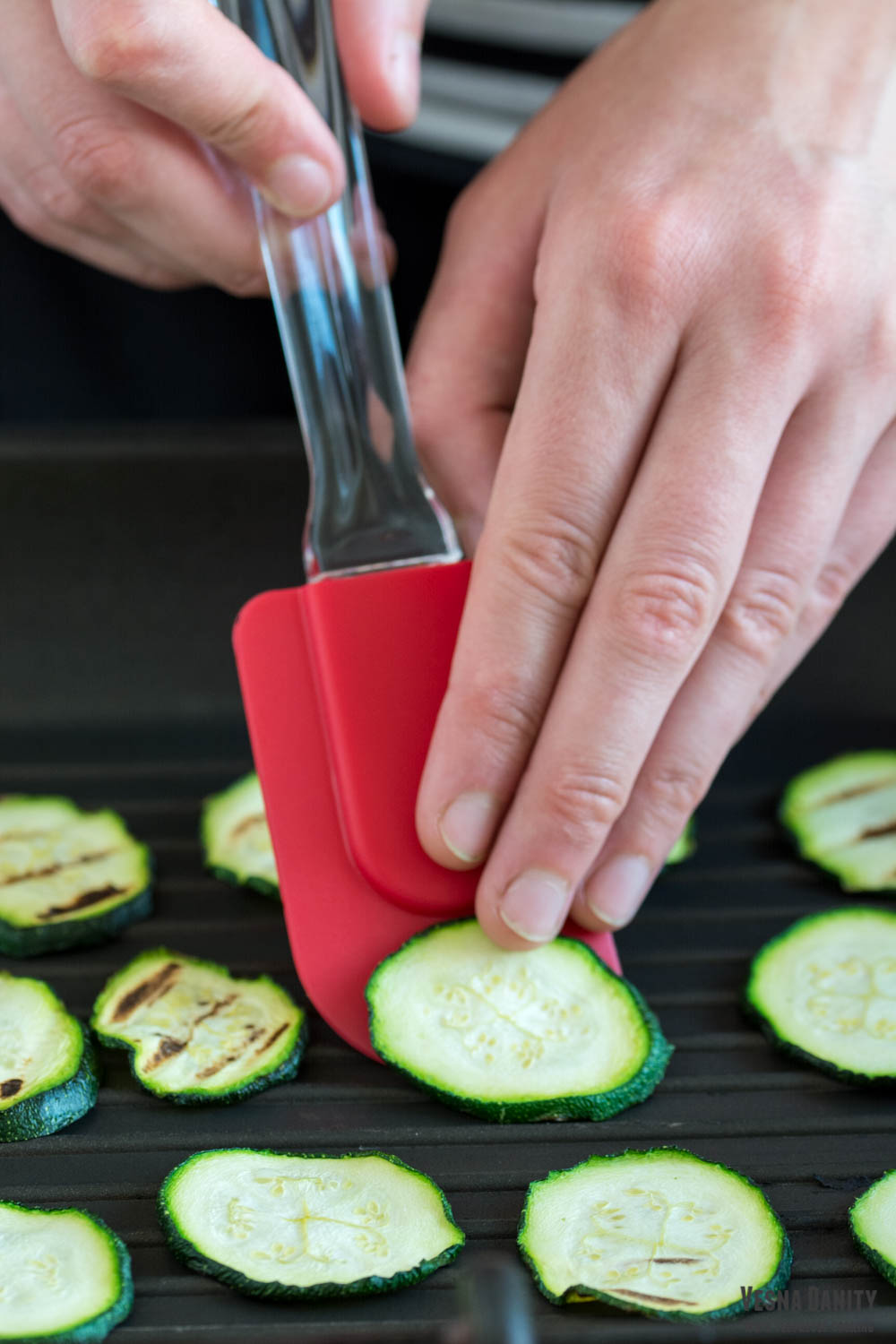 Method:
Cut the zucchini. Wash the zucchini and pat them dry. If you use organic zucchini, leave their skin on. If your zucchini aren't organic, peel them. Place them on a wood board and slice them in 1/2 cm thick slices.
Grill the zucchini. Heat the grill over high heat. Arrange the zucchini slices in one layer and grill them until charred (for about 2 minutes). Carefully turn them on the other side and continue grilling for about 1 minute.
Prepare the veggies and herbs. Wash the spring onions and slice them finely. Grate the lemon zest. Chop the basil and mint.
The dressing. In a large bowl mix the olive oil with the lemon juice. Add the spring onions, lemon zest, basil and mint. Add the grilled zucchini slices and mix well. Crumble feta cheese on top and season with salt.
Leftovers. Place the leftovers (if any) in a bowl, cover with cling film and refrigerate for up to 2 days.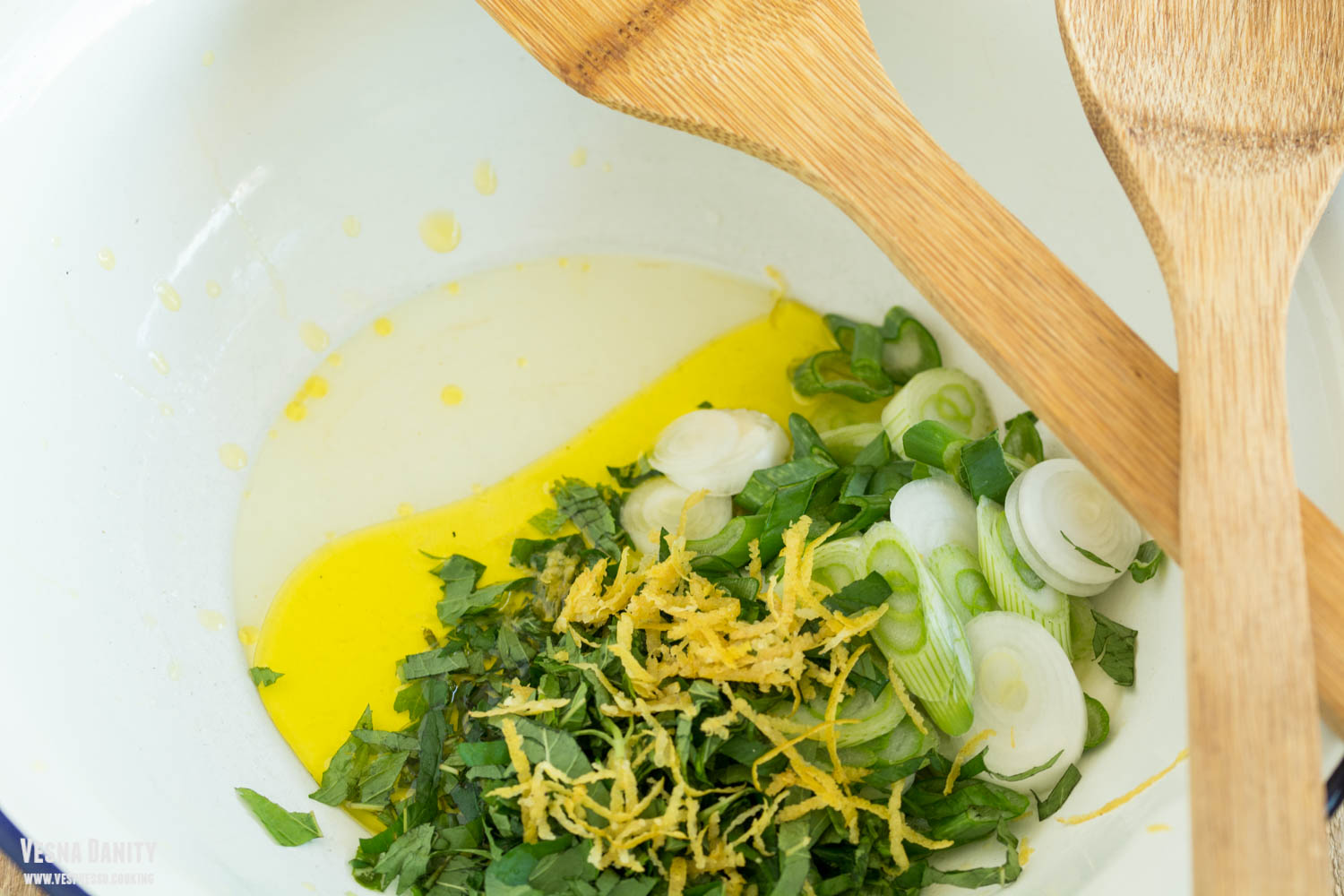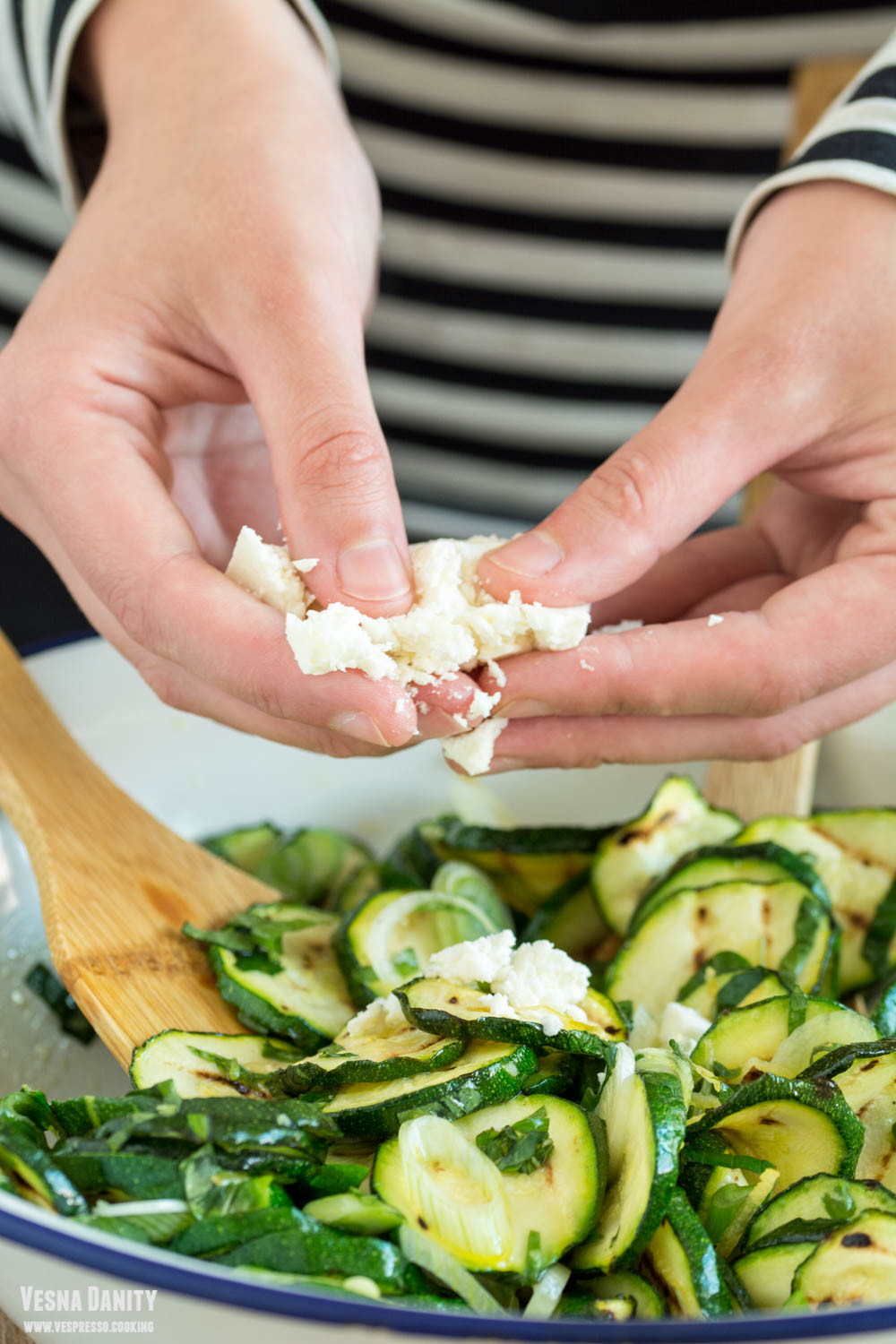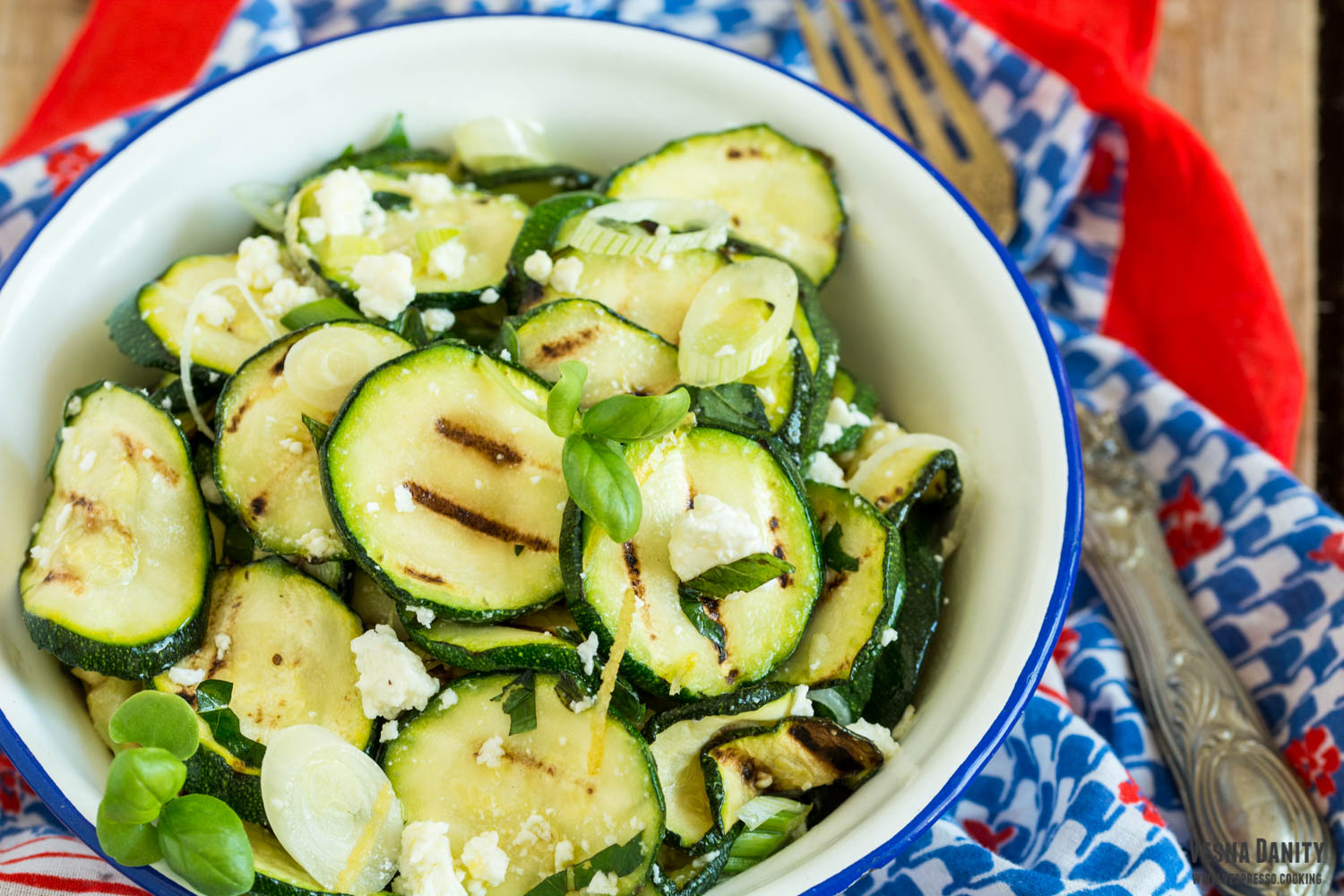 Source: www.weightwatchers.