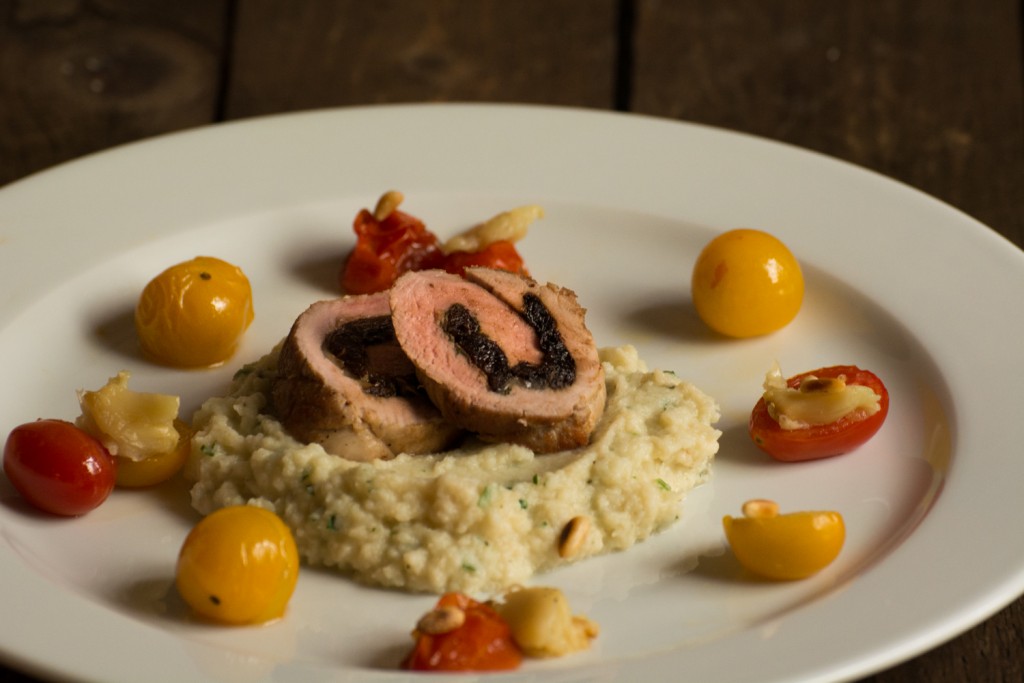 I love dried prunes. Their autumnal, smoked flavor brings me back to my childhood. Dried prunes and pork tenderloin is suck a magnificent combination. I like to pair stuffed tenderloin with autumnal veggie puree (such as celeriac, sunchoke or butternut squash). For me, this is how fall tastes like.
Dried prunes stuffed tenderloin
Ingredients:
• 1 pork tenderloin (about 300g)
• 50g cheddar cheese
• 50g sliced dried prunes
• 2 tsp chopped sage
• 2 Tbsp olive oil
• ½ cup water
• Salt and pepper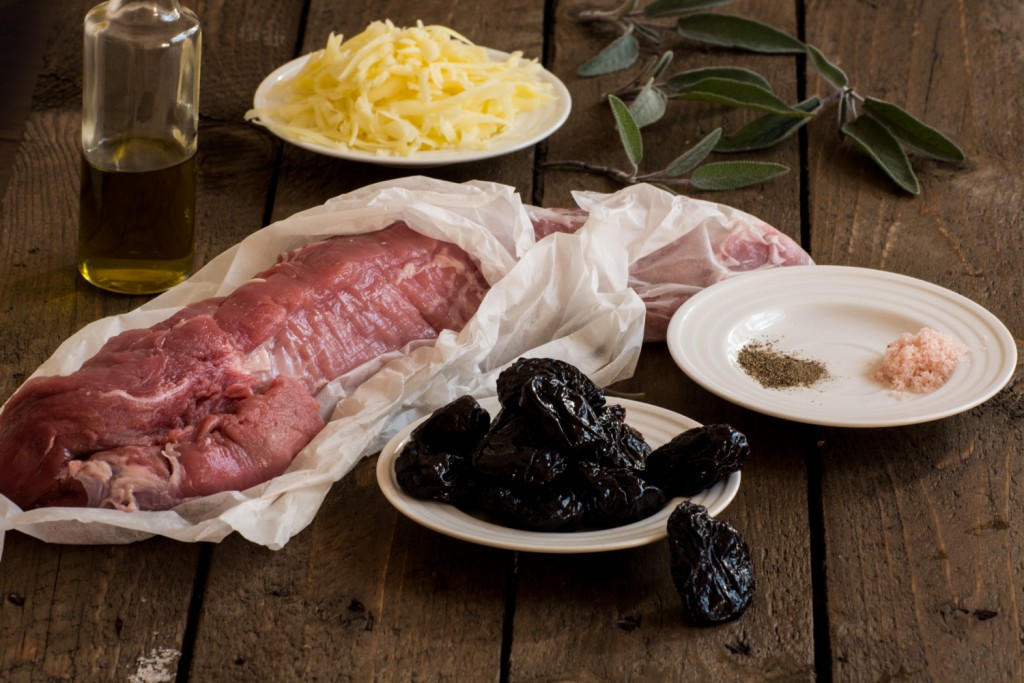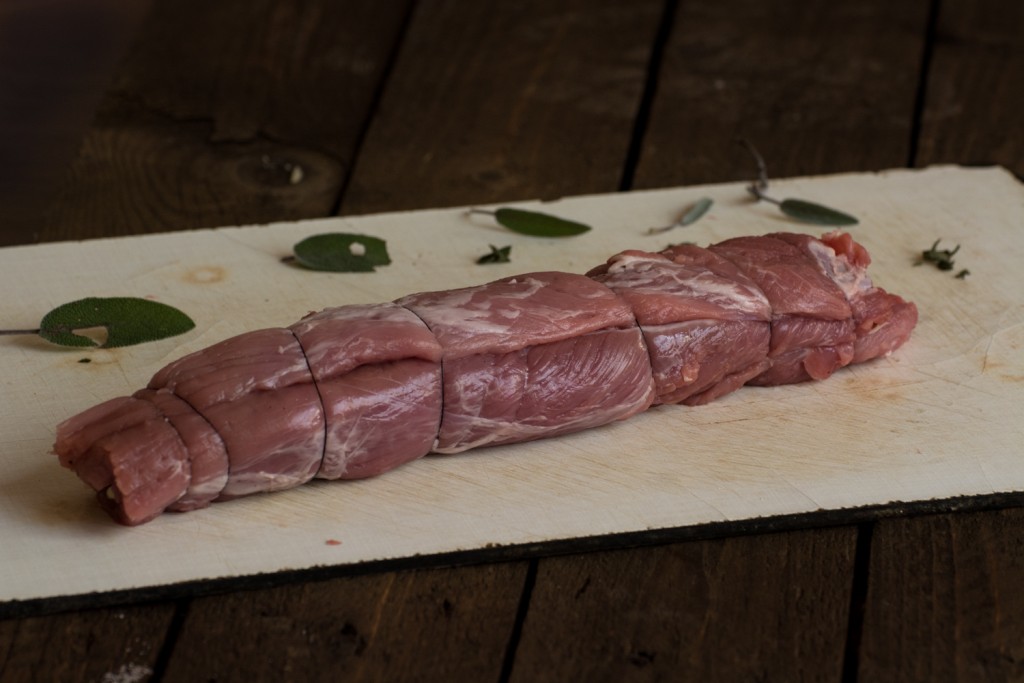 Method:
1. Butterfly the tenderloin and cover it with a plastic wrap. Pound with a meat mallet until you get a 1 cm thick rectangle.
2. Season with salt and pepper and sprinkle with sage, grated cheese and prunes.
3. Roll up the tenderloin and tie it with a string (you can find step 1, 2 and 3 in the video above).
4. Pan sear the tenderloin on medium-high.
5. Place pork in prepared roasting pan. Add water and cover with aluminium foil.
6. Roast tenderloin in preheated oven at 375°F/190°C (gas mark 5) for 30 minutes (or until thermometer inserted into center of pork registers 145°F).
7. Transfer to a cutting board and let it rest (wrapped in aluminium foil) for 15 minutes.
Celeriac puree
Ingredients:
• 1 head celeriac
• 400 ml milk
• 3 garlic cloves
• 2 tsp chopped fresh thyme
• 1 Tbsp fresh parsley, finely chopped
• 30g butter
• Salt and pepper
Method:
1. Peel and dice celeriac.
2. Place celeriac, thyme and garlic cloves in a pot and cover with milk.
3. Boil celeriac on low heat for 30 minutes or until tender.
4. Drain celeriac and reserve the milk. Puree celeriac adding reserved milk a little at a time until they reach desired consistency.
5. Add butter, salt, pepper and parsley.
I served my roast with celeriac puree and a garlic cherry tomato salad. For the salad, roast cherry tomatoes at 428°F/220°C (gas mark 7) for 15 minutes. Garnish tomatoes with toasted garlic cloves and pine nuts.